Weddings are a great event for every couple! This is an important turning point in your life after which you and your partner start a completely new era of family life as husband and wife.
And of course, everyone wants to look great and festive on this day! So whether you are a guest or a bride/groom, you might be concerned about your clothes pretty much.
This issue becomes even more acute if we are talking about the wedding that is going to take place in Las Vegas! Why is that, you may wonder? Well, at least because of the climate in this area.
But there are a few more nuances that we are going to talk about today.
So if you are curious about what to wear to a Las Vegas wedding, this article will be very useful for you! You will learn what garment is suitable for you as a guest and what you should wear if it's you who is getting married.
Also, we will explain why you should consider planning your wardrobe in advance if the wedding is going to take place in Las Vegas.
What to Wear to a Wedding In Las Vegas?
Las Vegas is one of the most popular wedding destinations not only in the United States but also in the world. And it is all thanks to its festive atmosphere and the possibility to have a less traditional and exuberant wedding here that you and your spouse will surely remember for long!
However, since Las Vegas has a theme to turn every couple's wedding into the party of a lifetime, this fusion between the wedding itself and a party can often leave not only guests but a bride and a groom questioning what to wear.
In general, if you need to decide what to wear to a wedding in Vegas, you need to take a few important factors into consideration. Without paying attention to them, the most important event in your life may turn into a mess! So what shall you consider?
Wedding theme
Venue
Time of the year
All these nuances play a major role each in how you should dress for a Las Vegas Wedding.
Below, we will describe what clothes would be the most appropriate for you as a bride/groom, and what you should be wearing for this occasion if you are a guest. In addition, you will learn what outfit will be preferable depending on different wedding locations. Also do not forget the real cost of fashion, so buy and use your clothes wisely.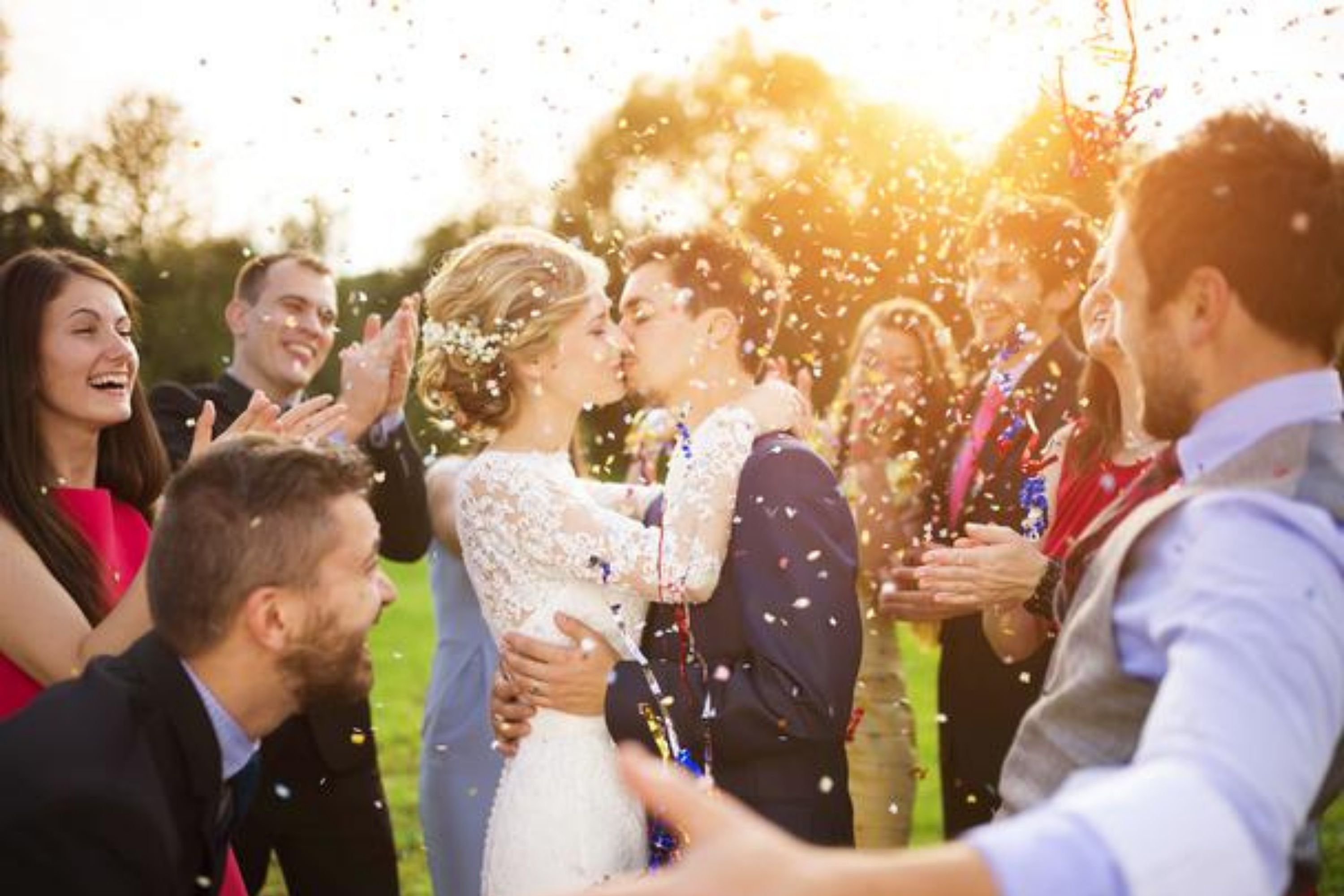 What Shall You Wear to a Vegas Wedding If You Are a Bride Or a Groom
If we speak in general, a bride and a groom can choose their outfit depending on the theme of their wedding (if there is any, of course). Let's say, you decide to get married and you want your wedding to be in a retro style.
Then, of course, you and your partner should consider choosing the appropriate clothes of the style that fits that epoch.
But if you want a traditional wedding with a white bride dress, you should stick to the most traditional options. Naturally, the dress should be picked depending on your preferences and taste.
The same works for the suit of the groom: a classical black suit with black shoes and a tie will look very fitting to such an occasion.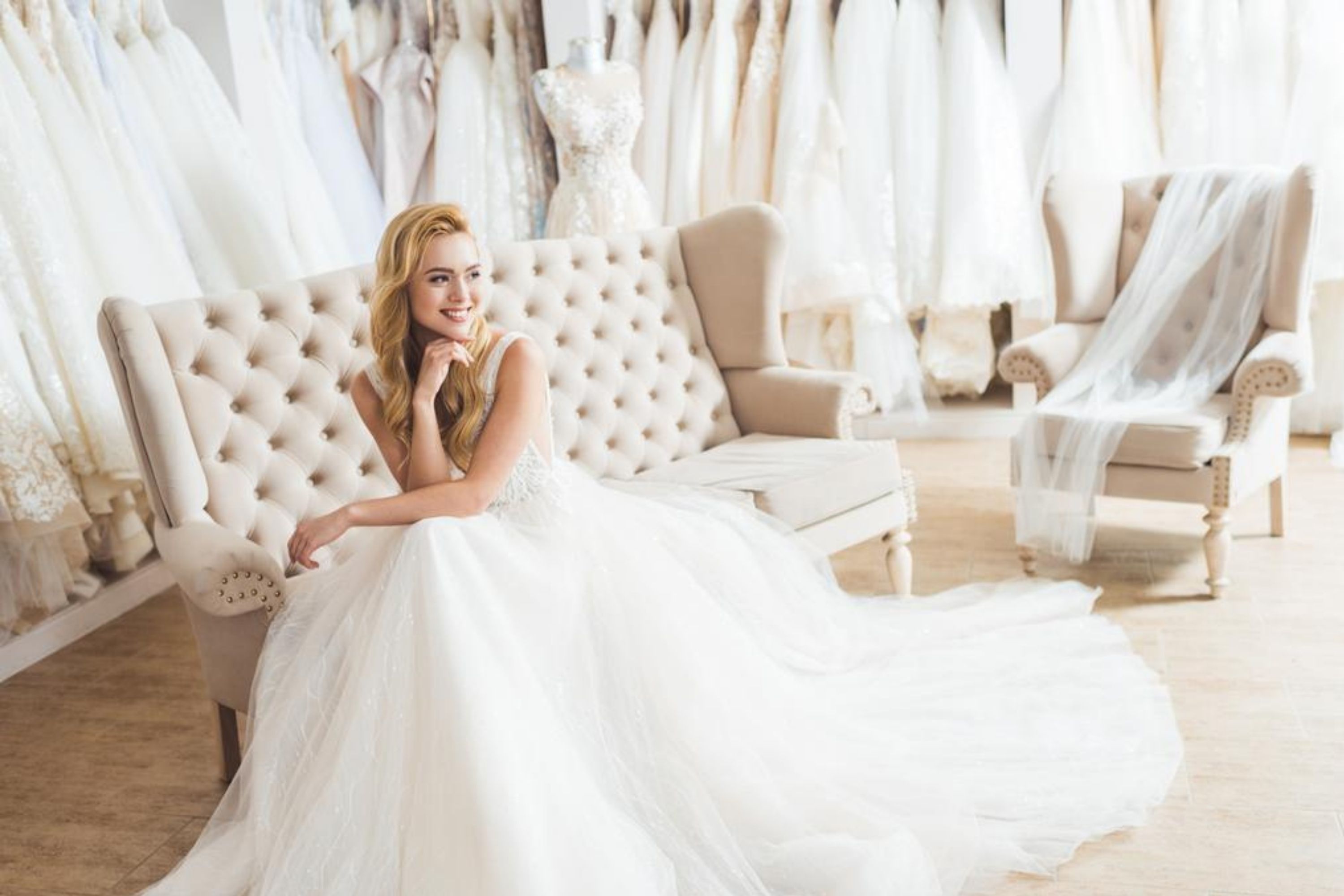 Related: Wedding Day: 15 Stylish Wedding Hairstyle Ideas
What to Wear to a Vegas Wedding If You Are a Guest
What to wear to a Vegas wedding as a male or a female guest, you may be wondering? Well, here we can give you one piece of universal advice.
Consider the overall style of the wedding that you have been invited to. For instance, if you know that it's going to be an official event in a very traditional style, then you should pick a dress or a suit that will look appropriate there.
Almost any wedding shop that sells wedding dresses and suits also can offer the garments that will be suitable to wear for the guests. But even if not, you can always find a suitable option in a store or on the internet!
These were just the brief recommendations you should keep in mind when choosing your garment for the wedding that is going to take place in Las Vegas.
And now, let's dive deeper and see what else you must take into consideration when choosing your apparel, no matter whether you are a bride/groom, or you are a guest.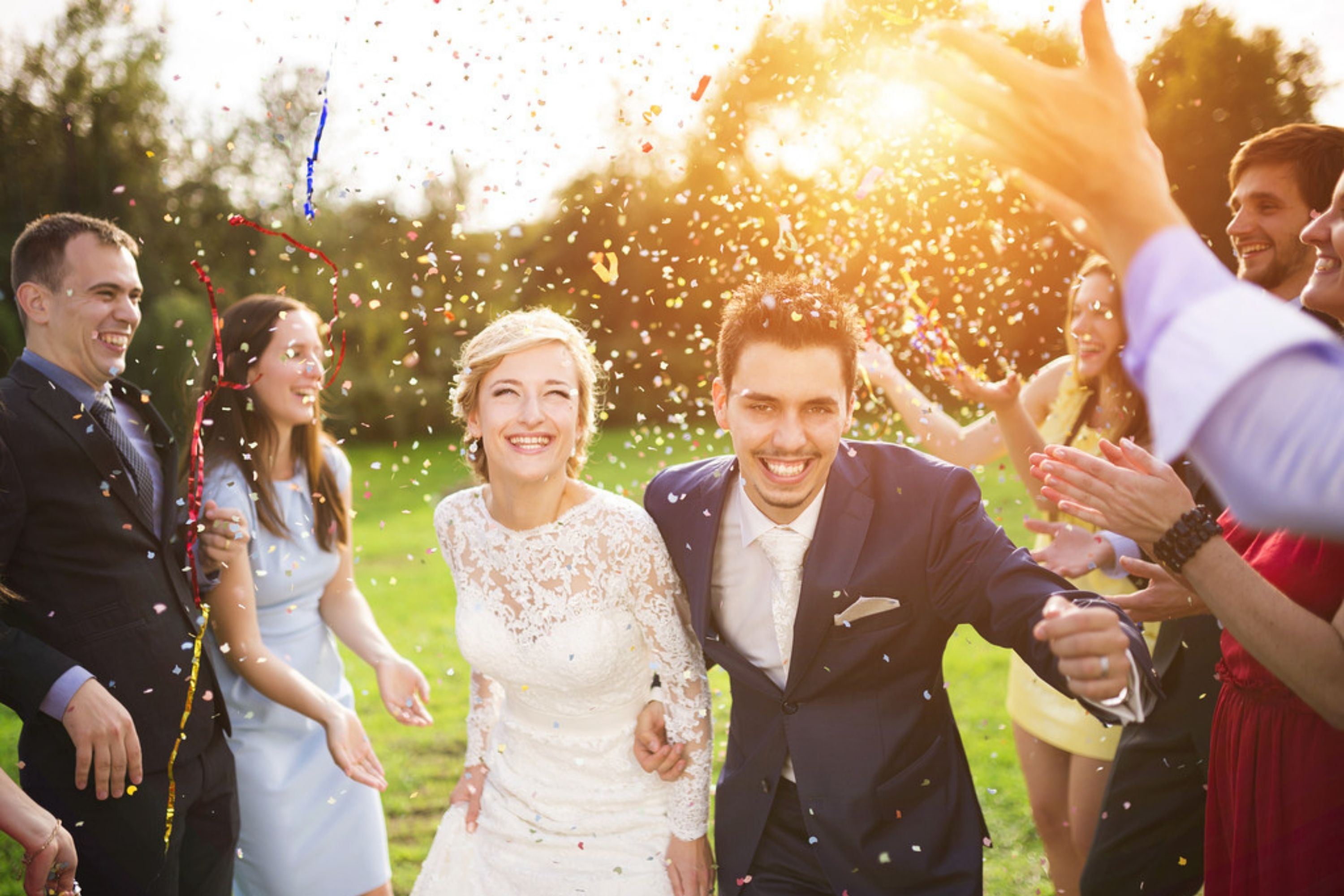 Related: Who Gives This Woman?
What to Wear If a Wedding Is Taking Place In a Chapel
Wedding chapels are extremely popular in Vegas even though they have been there for decades already! People still enjoy celebrating in a retro-style atmosphere, this is why quite many weddings planned in Vegas would take place in one of such places.
And if your wedding is planned in a chapel, it will also play a large role in a guest attire.
Since such chapels generally have a retro feel, it would never hurt to dress in a real vintage gown or a suit from '50-s or '60-s.
Knee- or tea-length circle skirts for ladies, and double-breasted dinner jackets with accessories like suspenders for male guests will be just fine to support the atmosphere!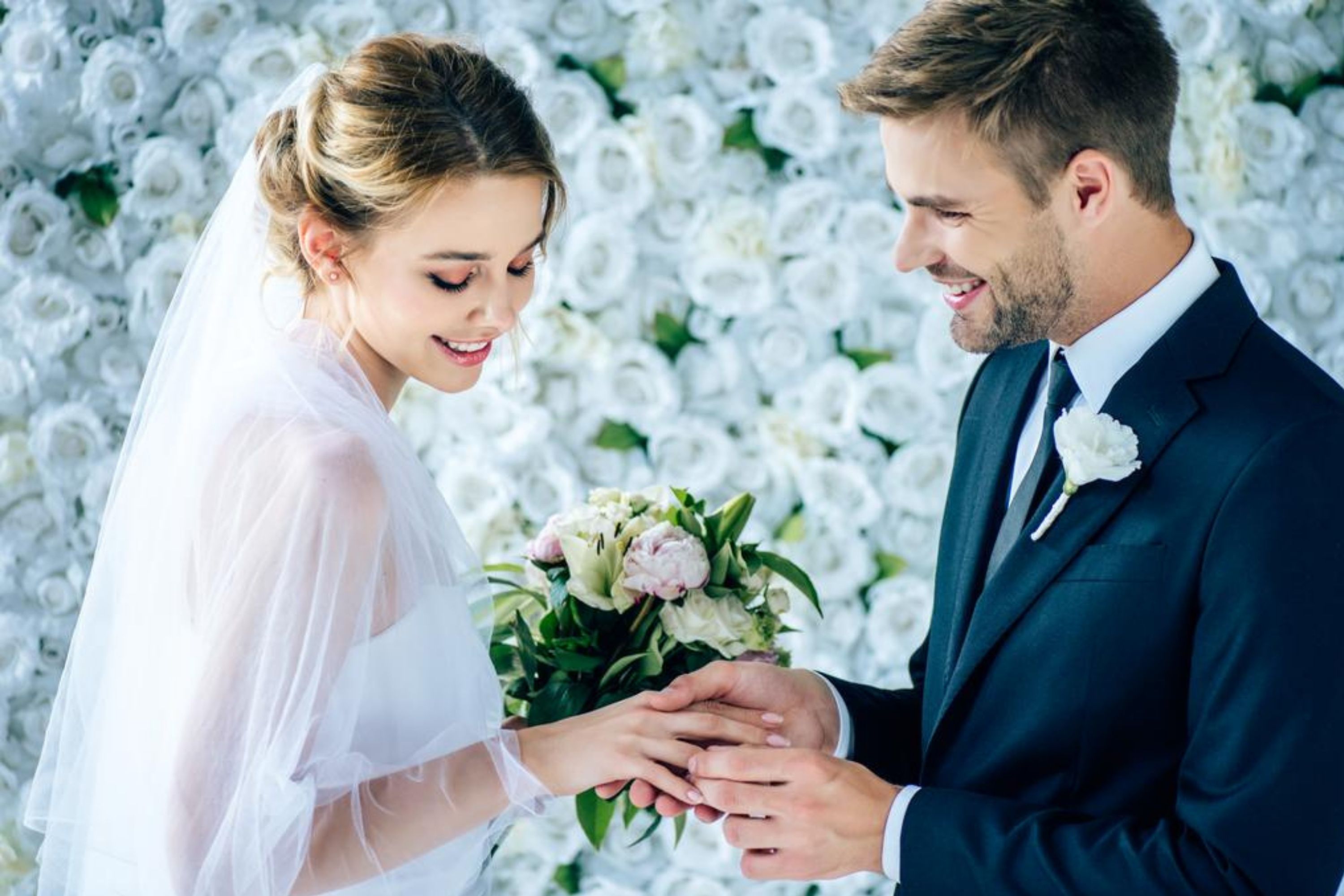 Clothes to Choose Depending On the Time Of the Day
The desert climate of Vegas makes it challenging to guess for sure what you should wear for the wedding, especially if you know that the event will last till late night or overnight!
That's because at night, especially in summer, it can be pretty cold in Las Vegas, and if you are wearing a light summer dress, you might get cold.
This is why, if the wedding is planned for the summer and you know the celebration will last during the night or until late night, remember to take a light jacket or a light sweater with you to put on.
But except for this nuance, ladies can opt for a strapless dress, and men can wear a blazer for a lightweight dress shirt.
Indecisive Bride Falls In Love With 2 Dresses For Her Vegas Wedding I Say Yes To The Dress UK
What About Weddings In Winter?
All right, it's all clear with summer weddings! You wear light garments and grab a light sweater or a jacket with you if the party will last until late night in order to not get cold.
But what if the celebration will be taking place in winter?
In Las Vegas, in this case it is essential to have a coat or a jacket on hand in late fall and in winter. See, even though during the daytime temperature is pretty comfortable staying at the level of sixty to seventy degrees, with the sun fading, its pleasant warmth disappears as well.
It can even drop near freezing at night!
This is why a full suit is the best option for men to go, since the jacket can easily be removed during the day.
For the ladies, nice pants or a dress with tights and a coat will be just perfect. Especially if you are going to party all night!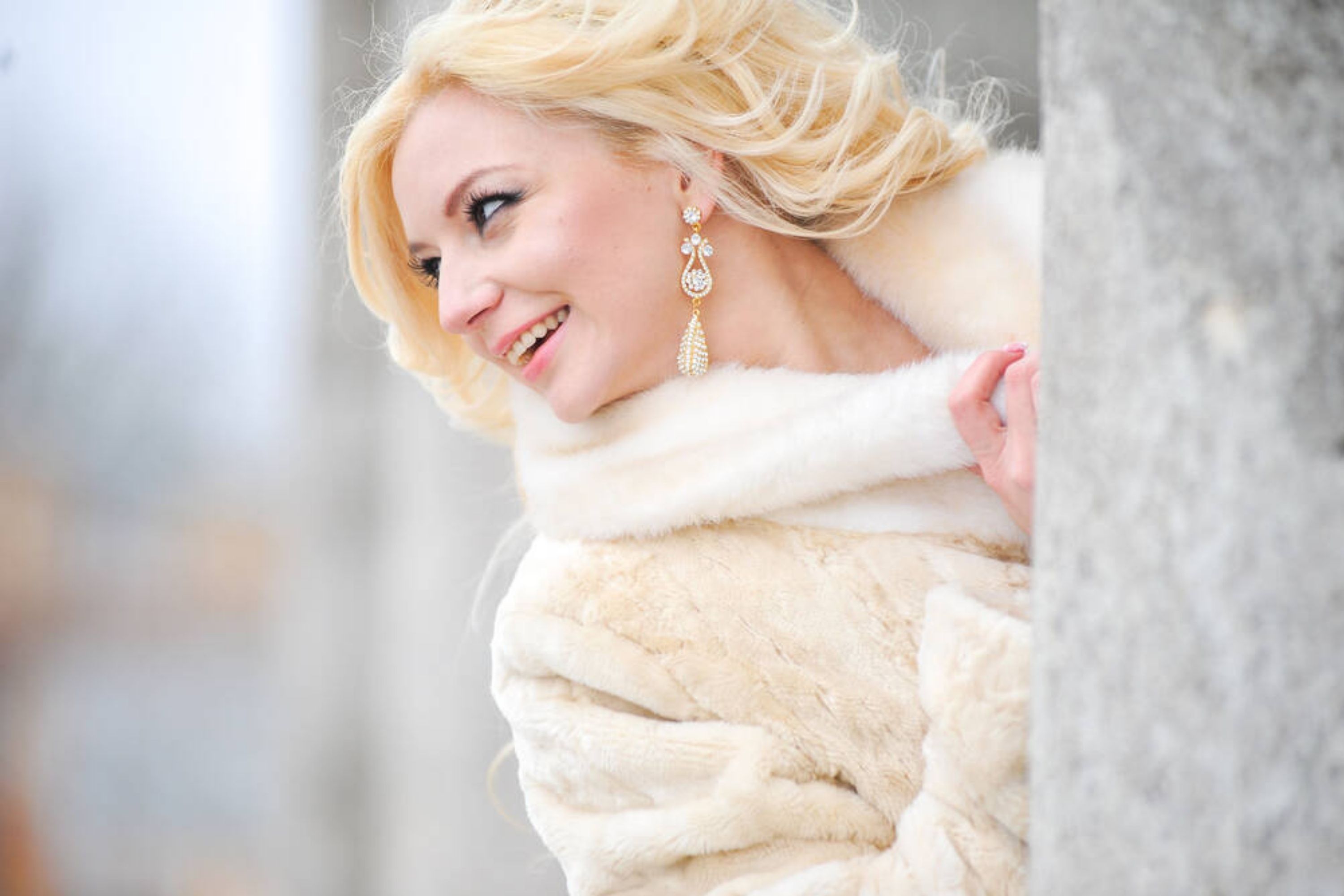 Indoors Or Out? Consider That Too!
Since in Las Vegas outdoor temperatures are among the highest in the United States, for the wedding guests who are transferring in and out all the time during the event it is a must to wear layers.
For ladies, if you have a traditional wedding ceremony that is taking place in the evening, the best outfit option would be a knee-length dress with an optional sweater or light jacket.
Male guests should come dressed in a two-piece suit with the option to remove the blazer or dinner jacket.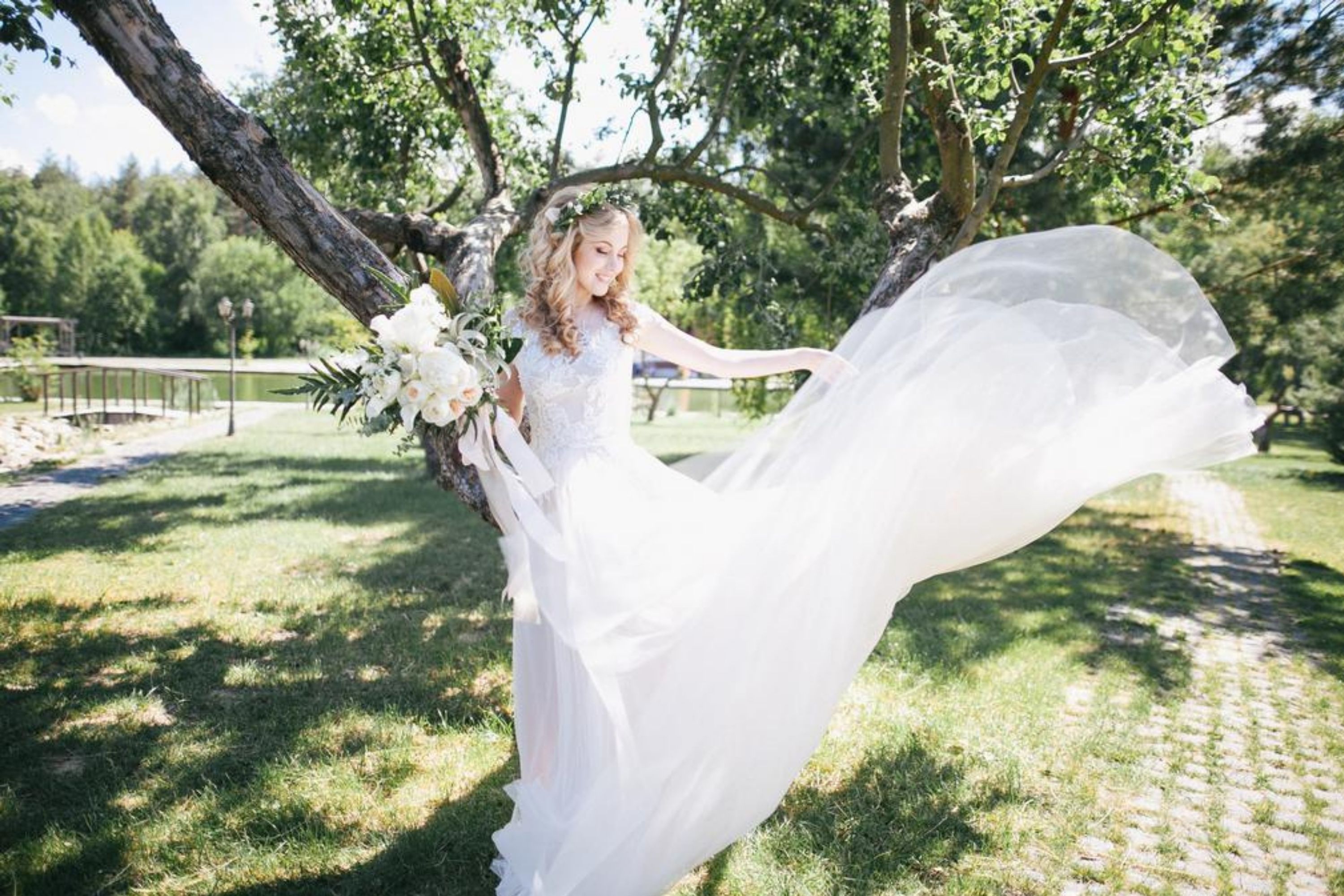 Consider Your Footwear
Since quite many weddings in Las Vegas last till late night or even overnight, it is essential to wear comfortable shoes in order to not hurt your feet while you are partying hard!
In addition, even if you are not planning to dance the night away, you will surely spend most of the time walking or standing which means your feet will get tired pretty fast.
This is why ladies should consider wearing flats or wedge heels, and male guests will feel more than comfortable wearing dress shoes or loafers.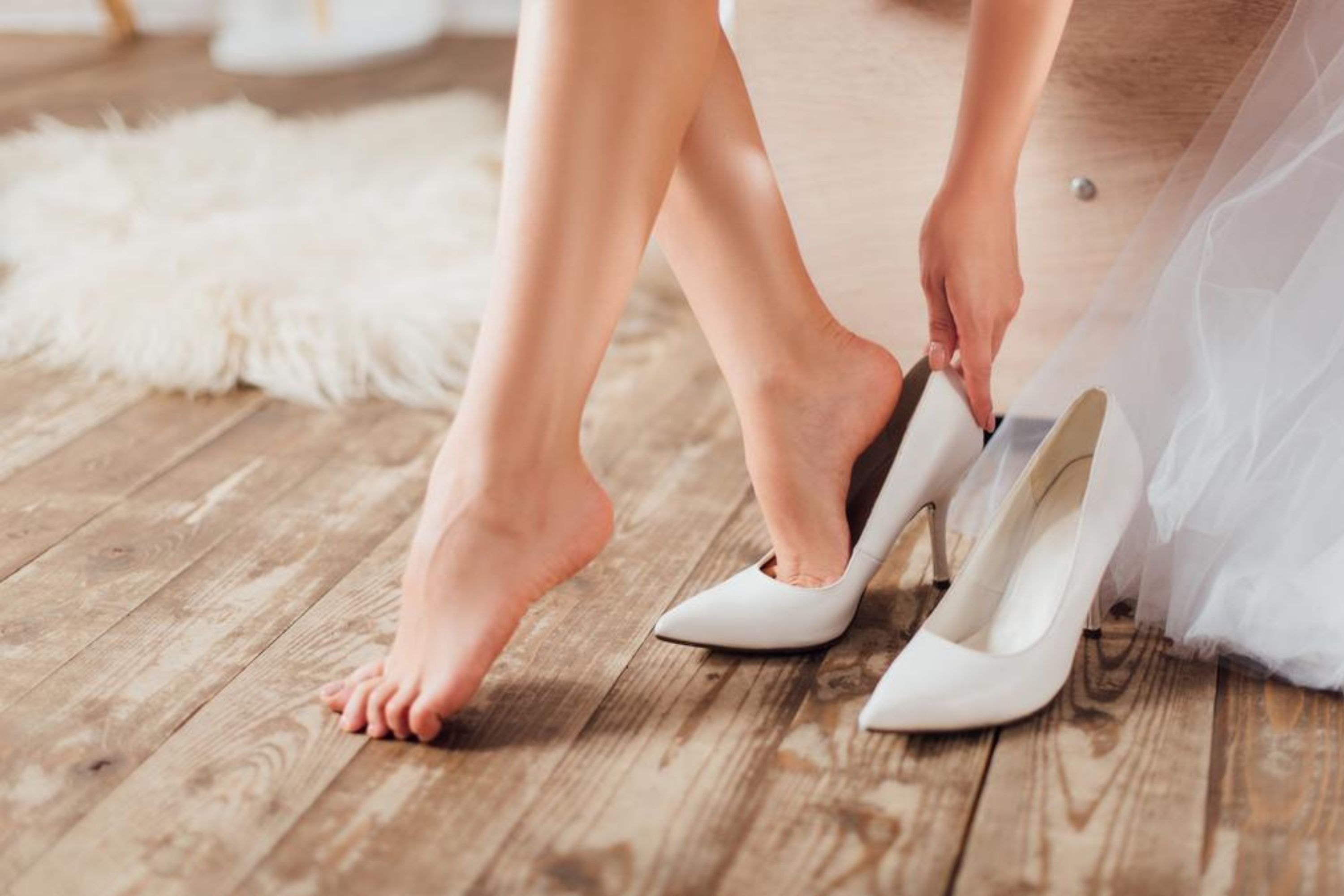 The Dos And Don'ts Of the Las Vegas Wedding Attire
Vegas is known for its crazy parties and active nightlife. However, it doesn't always mean that, if you are invited to a wedding in Vegas, you must dress up like Harley Quinn!
Of course, if there is a dress code for the wedding you are going to visit, and it requires a specific style of clothes or even costumes, you know what to do.
But if there is no such dress code, you need to consider certain dos and don'ts to look properly.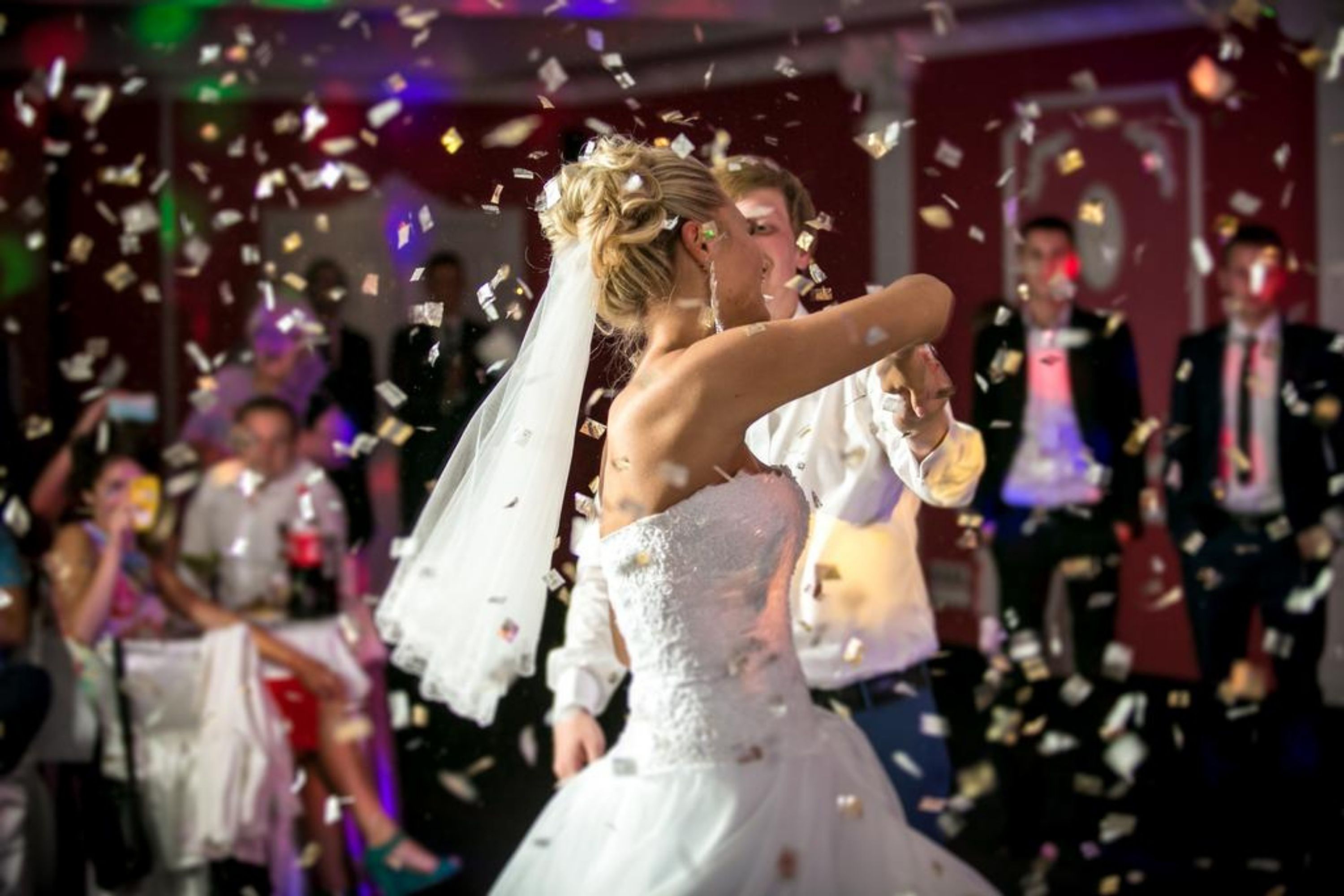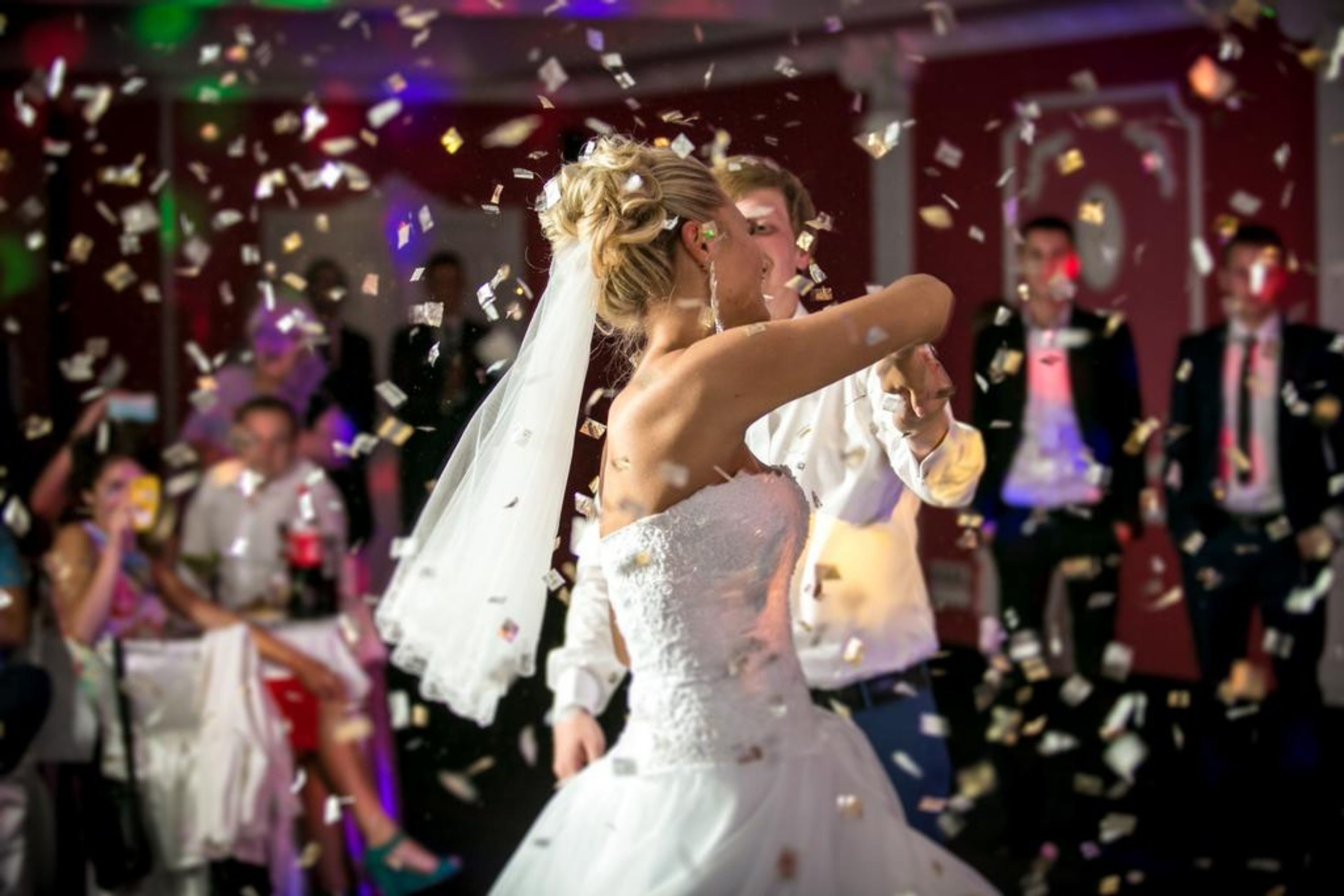 The Dos to Keep In Mind
You should consider the wedding attire and dress code when it comes to choosing the best outfit for a Las Vegas wedding!
Take a look at the invitation and read the dress code. Be respectful of the bride and groom's wishes as well as the venue.
If you are getting married at a church or synagogue as opposed to a wedding chapel, you may be asked to cover up more.
Also, do take the seasons and heat into consideration – Las Vegas gets hot! Most of the year is pretty warm, so you want to dress the part when choosing your wedding attire.
Avoid wearing overly thick materials, layers, or straight up dark colors.
The time of the day should also be taken into account.
While Las Vegas does get warm, the evenings are nice enough that you can get away with dressing up a little more than usual. Consider the time of day for the wedding when choosing your wedding outfits.
When in doubt, dress down. If you are unsure about the attire, ask.
When in doubt, dress down. The last thing that you want to do is wear a tuxedo or floor-length gown to the wedding and outdo the bride and groom.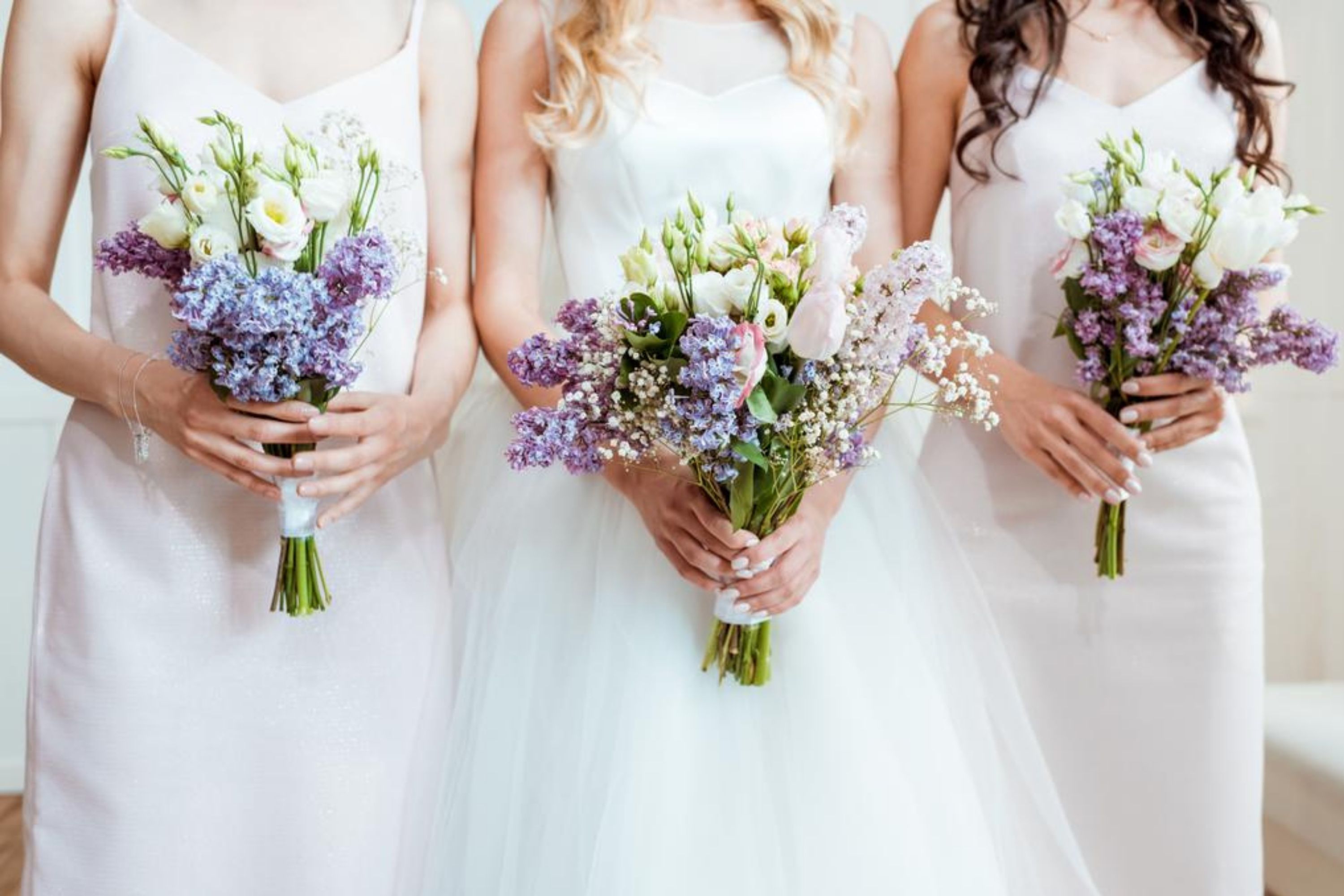 The Don'ts You Should Keep In Mind
Don't wear white. It should go without saying, but we're going to say it anyway.
Please do not wear white to the wedding unless you are the bride. If you show up wearing white, the bride may be very upset and it is the biggest mistake you could make.
Avoid crazy and wild patterns. Las Vegas can, of course, be wild, but unless it is acceptable to the bride and groom, you should do your best and avoid wearing patterns that are way better suited for a less formal event.
We recommend you stick to more elegant, toned down patterns instead. They will look nice without being "too much" at the same time.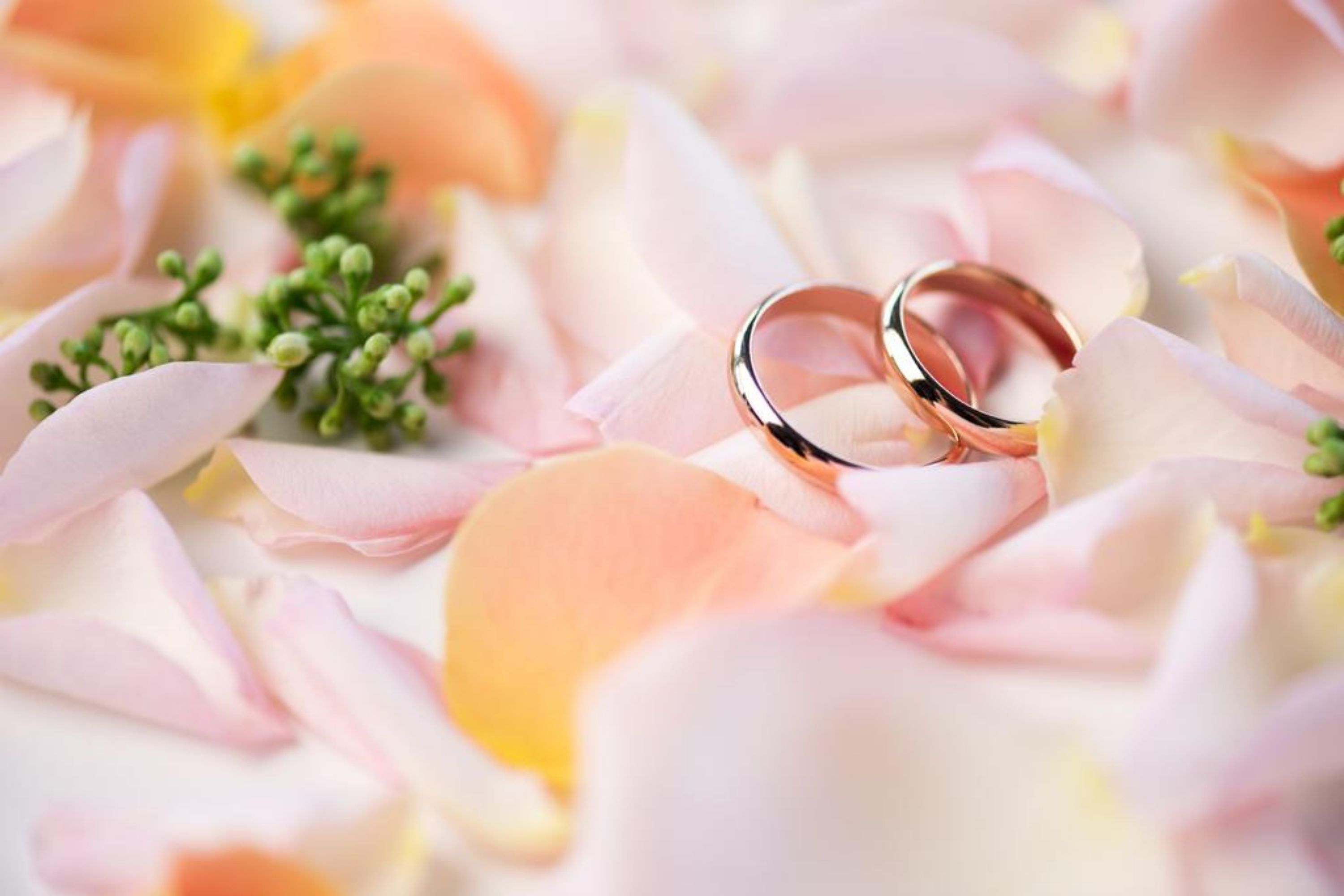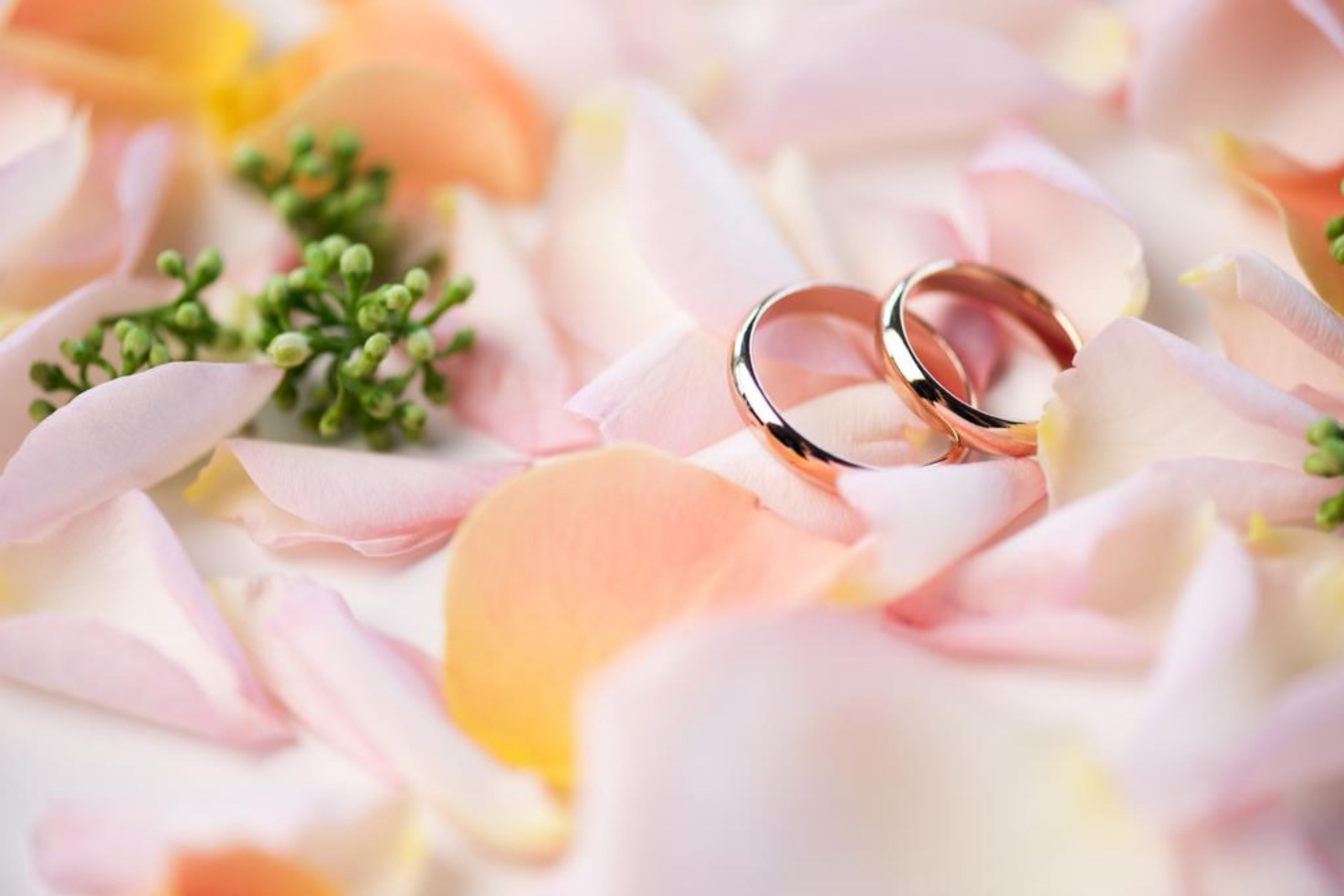 Wear a different color than the bridesmaids! If you manage to find out what the color of the bridesmaids' dresses will look like, specifically the color, do so and wear a different color.
The last thing you want to do is be mistaken for a bridesmaid at the wedding when you aren't one!
With these life hacks, recommendations, and tips, you will look elegant and appropriate at any wedding even in such a crazy city as Las Vegas!
Frequently Asked Questions
⭐ Is it ok to wear high heel shoes for the wedding in Vegas?
You'd better not since your feet would be too tired!
⭐ If there's no dress code for the wedding, what shall I wear?
You can ask the bride or the groom, or ask other guests and thus make a choice.