Having smooth and hairless skin is a dream of every woman. It not only feels nice, it also looks aesthetically attractive. This is why so many ladies around the world decide to undergo a laser hair removal procedure in order to keep their skin in proper state.
However, those of you who have not tried this procedure might be wondering, how many sessions are necessary for laser hair removal, and also how much it will cost.
So today we are going to provide you with more information on this subject. You will learn how many sessions of this procedure you might need if you want to remove hair on different parts of your body.
Also, we will tell you what steps the procedure consists of. And finally, you will learn the approximate price range for this type of procedure!
How Many Sessions Do You Need For Laser Hair Removal?
Laser hair removal is a great alternative to shaving as a way to get rid of unwanted hair on your body. Unlike shaving, laser hair removal helps you to get rid of the hair once and for all without having to manually remove it regularly.
As a result, you will have no worries about those harsh freshly grown hairs here and there on your body that often make ladies feel so uncomfortable in the most improper moments!
However, if this is going to be your first hair removal procedure, you definitely might want to know how many sessions of it you need in order to forget about that nasty hair forever!
Well, we need to say that there is no exact answer. See, hair grows differently on different bodies. On some, it grows faster, and on others it grows slower.
The structure of hair is also different: it can be thinner or thicker, darker or lighter. Respectfully, all these factors will affect the laser hair removal procedure!
For example, if you know that your hair tends to grow pretty fast, you might need more sessions in order to get rid of it completely. On the contrary, those whose hair is less "stubborn" will be able to say goodbye to it way quicker!
In addition, this type of treatment is best done in a series of sessions. Each person is different, so it is difficult to tell exactly how many sessions will be needed without an initial consultation.
However, we can still provide you with some general time frames. Usually, for most people, it is enough to undergo between six and eight sessions of laser hair removal treatment in order to get things done and remove the hair fully.
That's because our hair goes through different growth phases. The bodily location where you want the hair removed also factors in. Our expert team will assess your specific situation and give you a timeline of what you can expect.
If you are having hair removed from your face, you can schedule appointments once every four weeks. If you want to remove hair from your body, aim for every month and a half.
And now let's see how often you might want to undergo this procedure for removing hair from different zones on your body!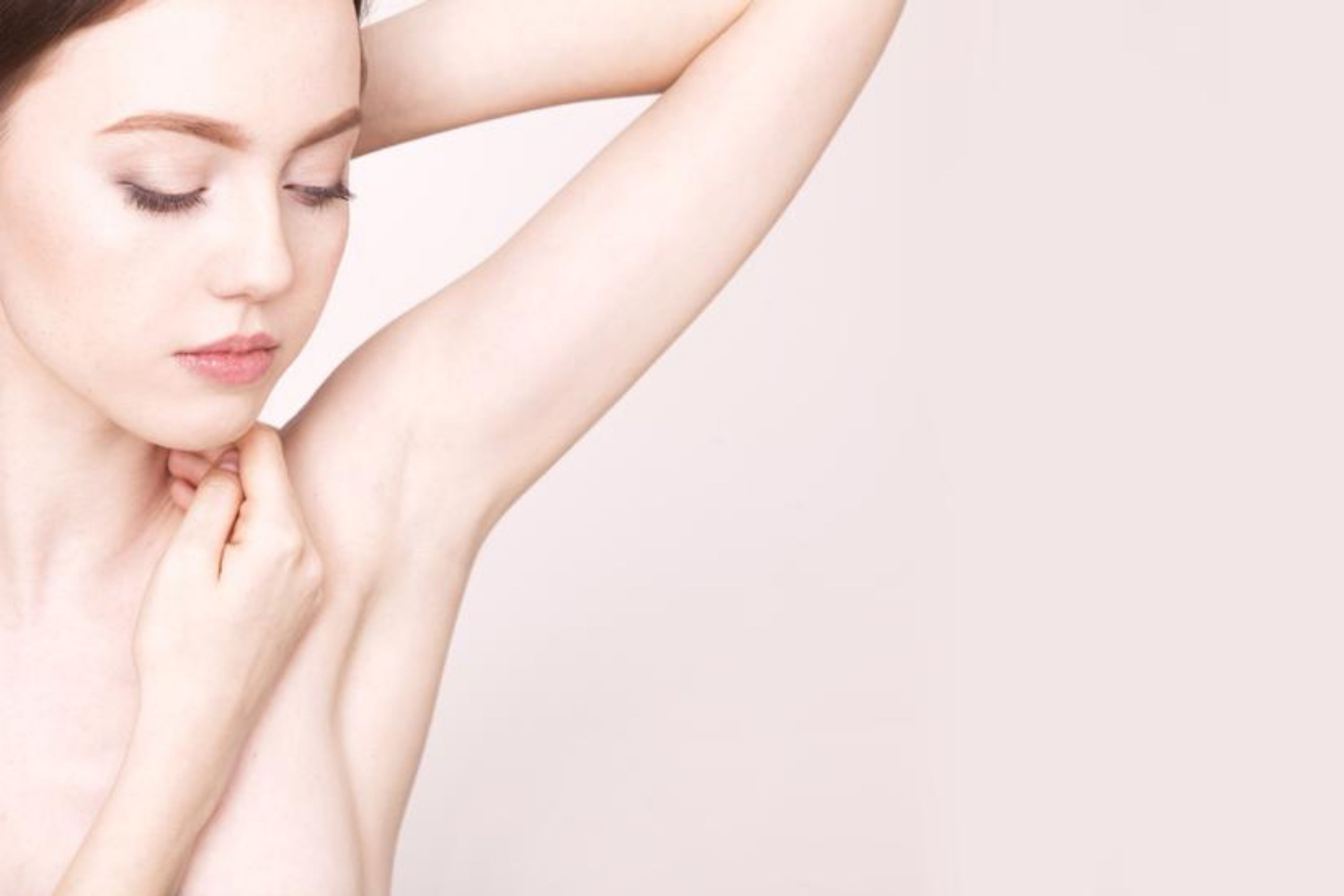 How Many Sessions Of Laser Hair Removal Do You Need For The Bikini Zone?
As we have already mentioned, the number of sessions needed is individual depending on several factors, such as your hair growth cycle, your skin tone, your hormone levels, your genetics, the structure of your hair, and several others.
Normally, a standard bikini laser hair removal treatment always includes at least six sessions. It is an industry standard if you may say so, and usually the minimum people need to achieve satisfactory results.
However, some people can need up to twelve sessions! But again, in general, it is quite common that the majority of patients who undergo bikini laser hair removal need from eight to ten sessions to remove the hair completely.
Oh, and by the way, in case you have been waxing for a long time, it is possible that some hair follicles are already damaged. In this case, you may spot patches of hairless skin, which can accelerate the treatment quite significantly.
Finally, the number of sessions you need and go for depends on you and the effect you want to get in the end. Some people may just wish to reduce the amount of pubic hair they have.
Whilst other people wish to remove all hair completely. Each will require a different number of sessions, of course.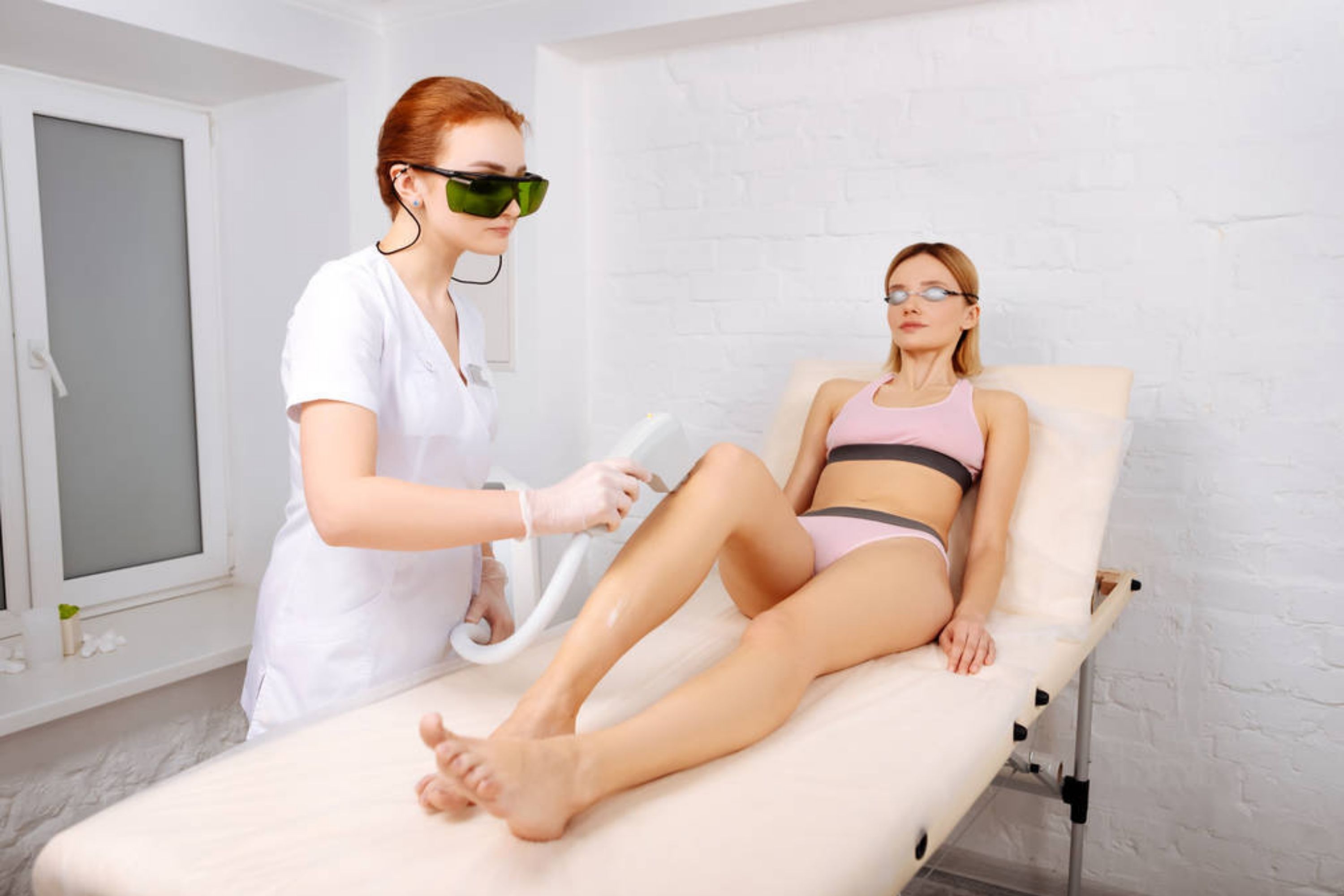 Related: Does Leg Hair Grow Faster When Cold?
How Many Sessions Of Laser Hair Removal For Legs Are Needed?
With your legs, it is all the same story as with your bikini zone, in fact. Normally, a basic full legs laser hair removal will include six sessions.
However, you still need to take into account such nuances as your skin complexion, your hair structure and color, as well as how fast it grows.
Hair texture, medication, and your past hair removal history also matter!
But in general, we would say you should expect for having from eight and up to twelve sessions of laser hair removal to have your legs perfectly smooth.
Laser hair removal: Be prepared with these 5 facts
Related: 9 Care Tips To Keep Hair Healthy And Strong
How Many Sessions Do You Need For Laser Hair Removal Underarms?
The skin we have underarms is rather sensitive and can easily get damaged. This is why, to remove hair in this area with a laser, most patients usually need to undergo from six to eight laser hair removal sessions in order to see satisfactory results.
In addition, removing hair underarm will require about six weeks in between each session to allow for each hair follicle to be targeted in the right stage of its growth cycle!
Of course, this is just the approximate number! You will also need to consider the state of your skin, the type and the structure of your hair, your genetics and hormone level.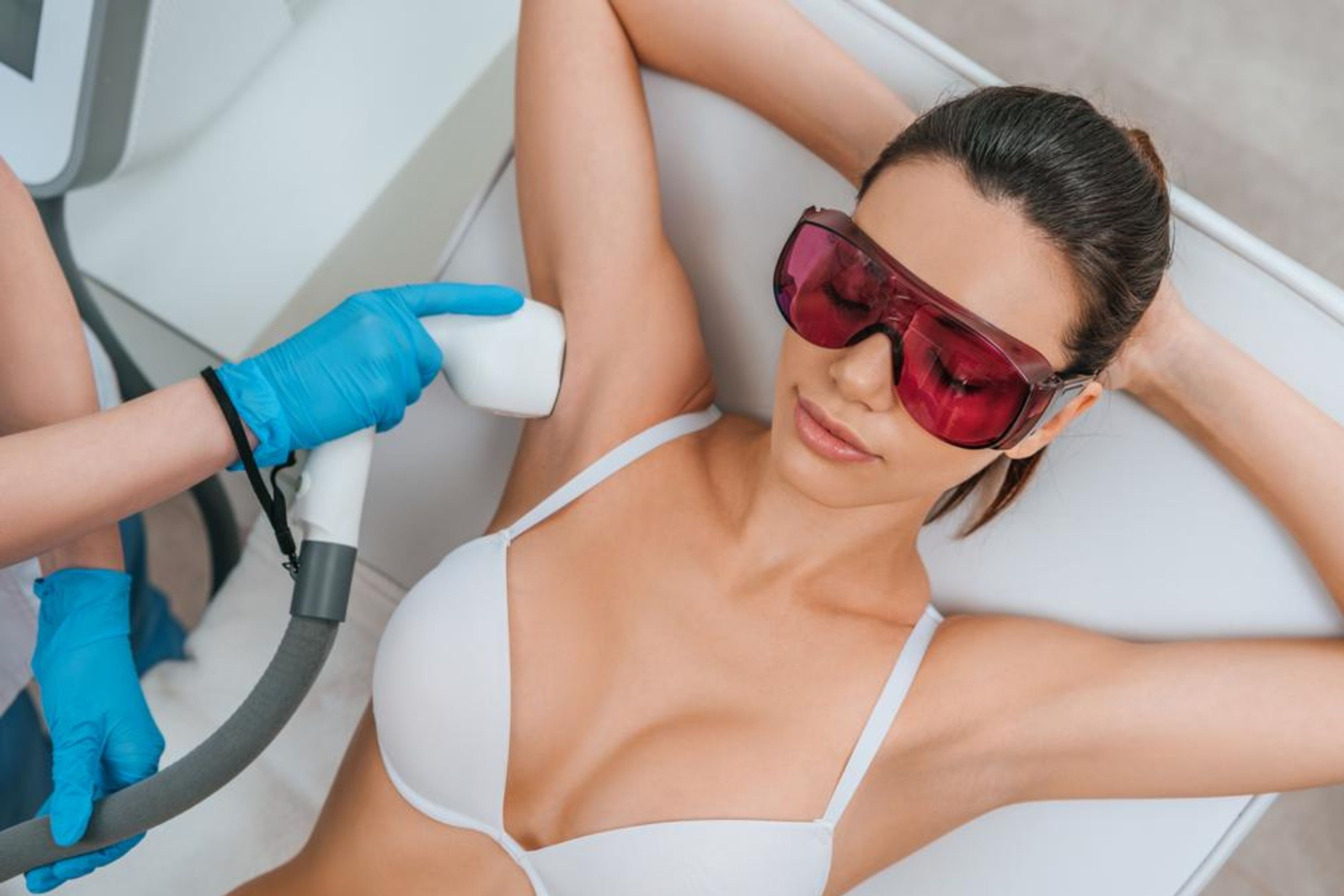 How Many Sessions Of Laser Hair Removal Are Needed For Your Face?
Removing hair on your face is not that common procedure as removing hair on legs, for example, but anyway, it is also quite widespread and we would even say, popular! And since your face is a very delicate zone, there must be no hurry!
In general, a patient would need to undergo from four to six laser hair removal sessions to delete unwanted hair on his or her face. But you must also take into consideration that you will also have to space those visits out by six weeks each!
This will help to treat the hair more effectively. On the other hand, it also means that the whole treatment might take you as long as up to nine months!
So, as you can see, laser hair removal is not something that can be done in a blink of an eye! It is a rather time-consuming process which, on the other hand, is very effective.
Even though you might not get rid of all the unwanted hair immediately after only one session, you will see significant changes after a few visits already!
And finally, as your hair gets weaker and thinner, you will be able to clean your body from it completely and have your skin perfectly smooth.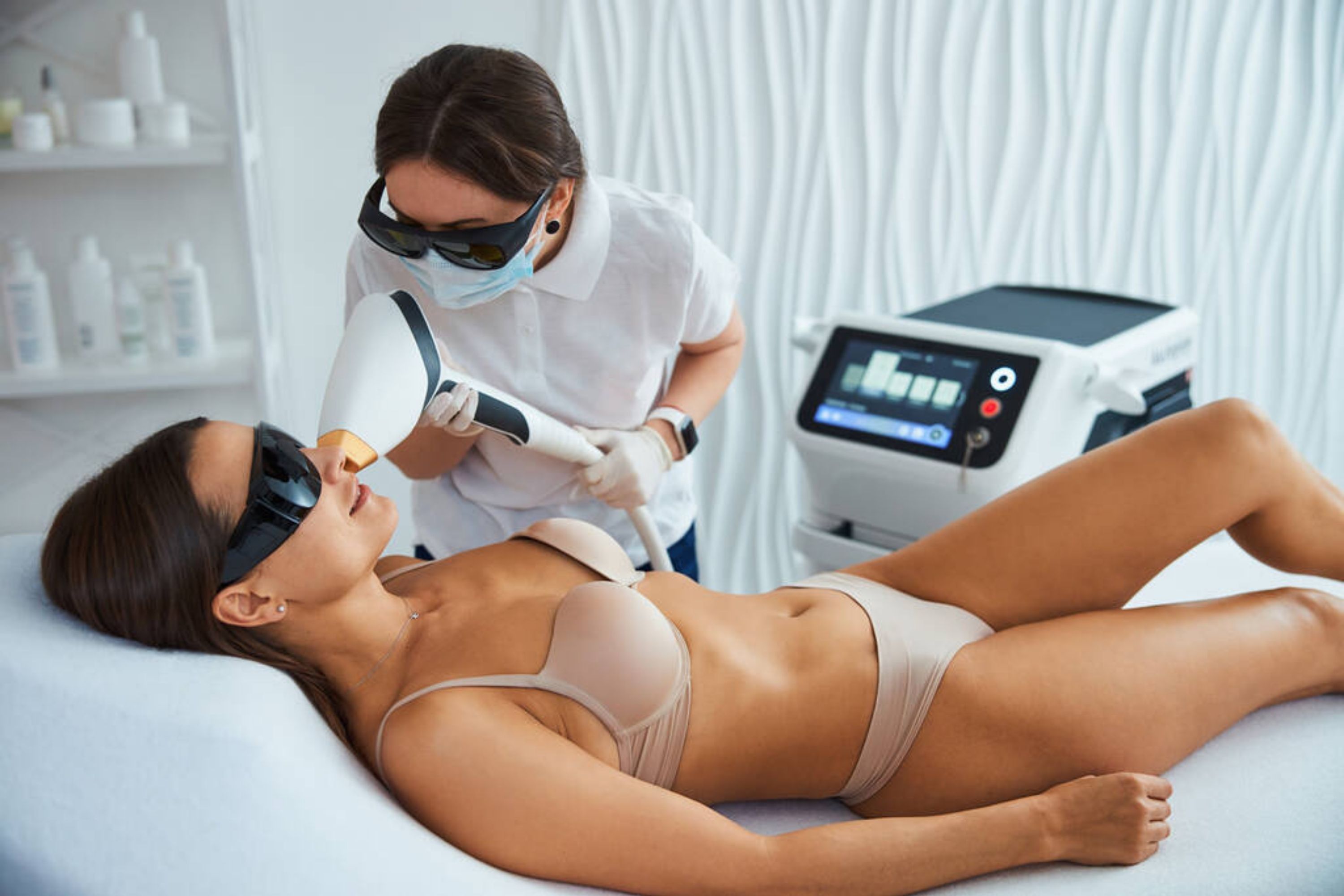 How Does Laser Hair Removal Go? All You Wanted to Know About the Procedure Itself
Those who have never done this procedure often wonder how exactly it goes. Which is a natural interest since, when you know what you will be going through, you take everything easier. So what usually happens during this procedure? Well, nothing scary, in fact!
During the session, the targeted area on your body will be treated to several laser pulses that will seek out the hair root and follicle. The lasers kill the follicle, so they can't produce additional hair.
Since hair grows at different times, the treatment must be done in a few different sessions to fully address all of the follicles in any given area. Most people find the treatment to be fairly pain-free.
After you get laser hair removal, try to stay out of the sun and avoid waxing or picking at your skin right after the treatment. You should also avoid putting any scented products or Retinol creams on the skin.
Keep it clean and use a bit of baby powder to keep the area cool and dry.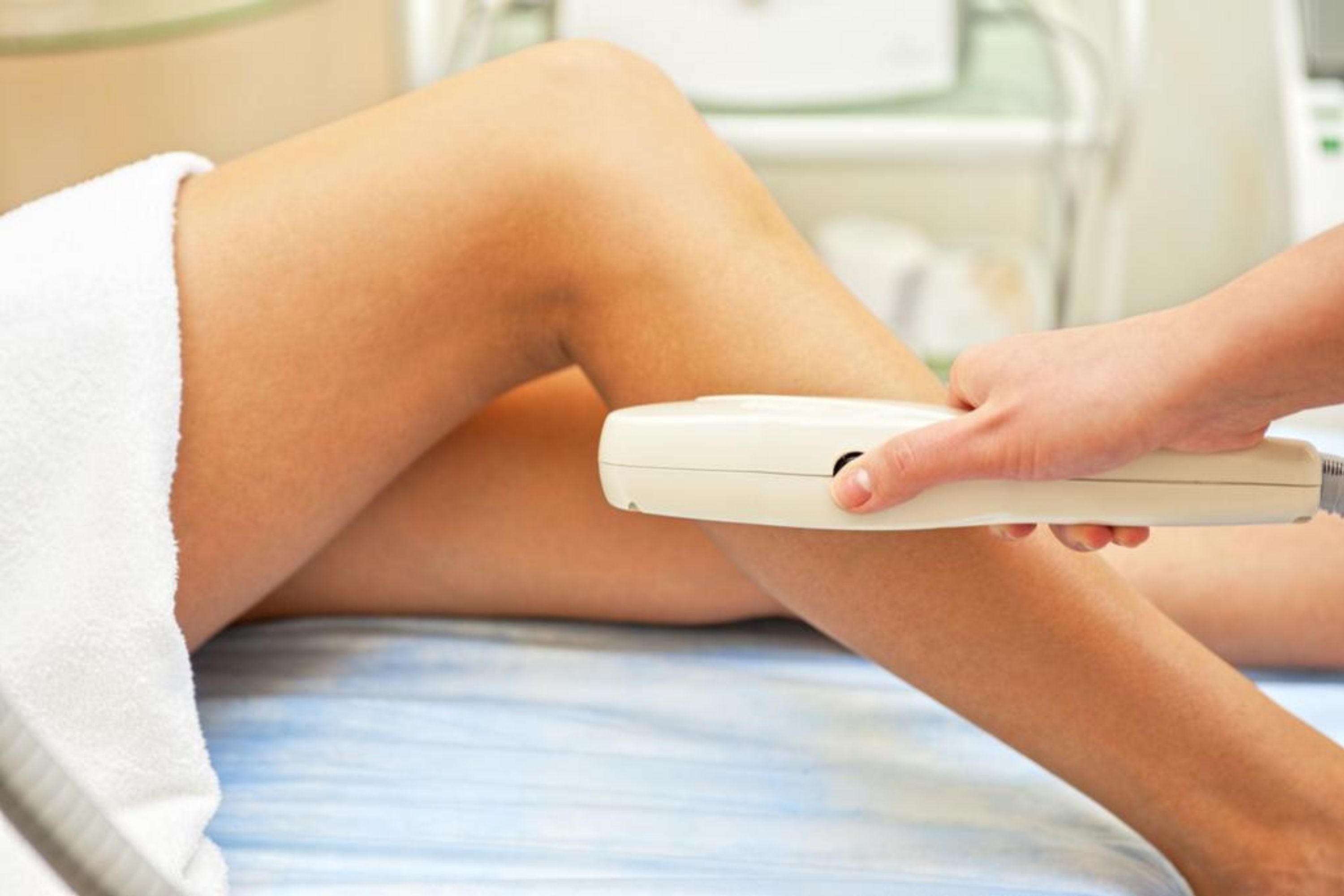 How Much Does It All Cost?
Since laser hair removal takes at least four to six sessions, people often wonder how much the total treatment might cost. You might think that this procedure would cost you a fortune, but it is not quite so.
See, on the one hand, it is indeed can't be called cheap. But on the other hand, the high price can be explained by the use of the expensive tools and the work of the experienced specialists which matters greatly if you want to get the best results!
Costs for laser hair removal may also vary depending on your body area that is going to be treated, the geographical location of the clinic, the expertise of the person performing the procedure, and time to perform the procedure!
But in general, in the United States, an individual session of laser hair removal usually costs from 100 to 800 dollars. In 2020, for example, the average price for one laser hair removal session was 389 dollars with no other related expenses.
So if you want to invest in your beauty, we would recommend you save some cash since laser hair removal will cost you way more than shaving or waxing!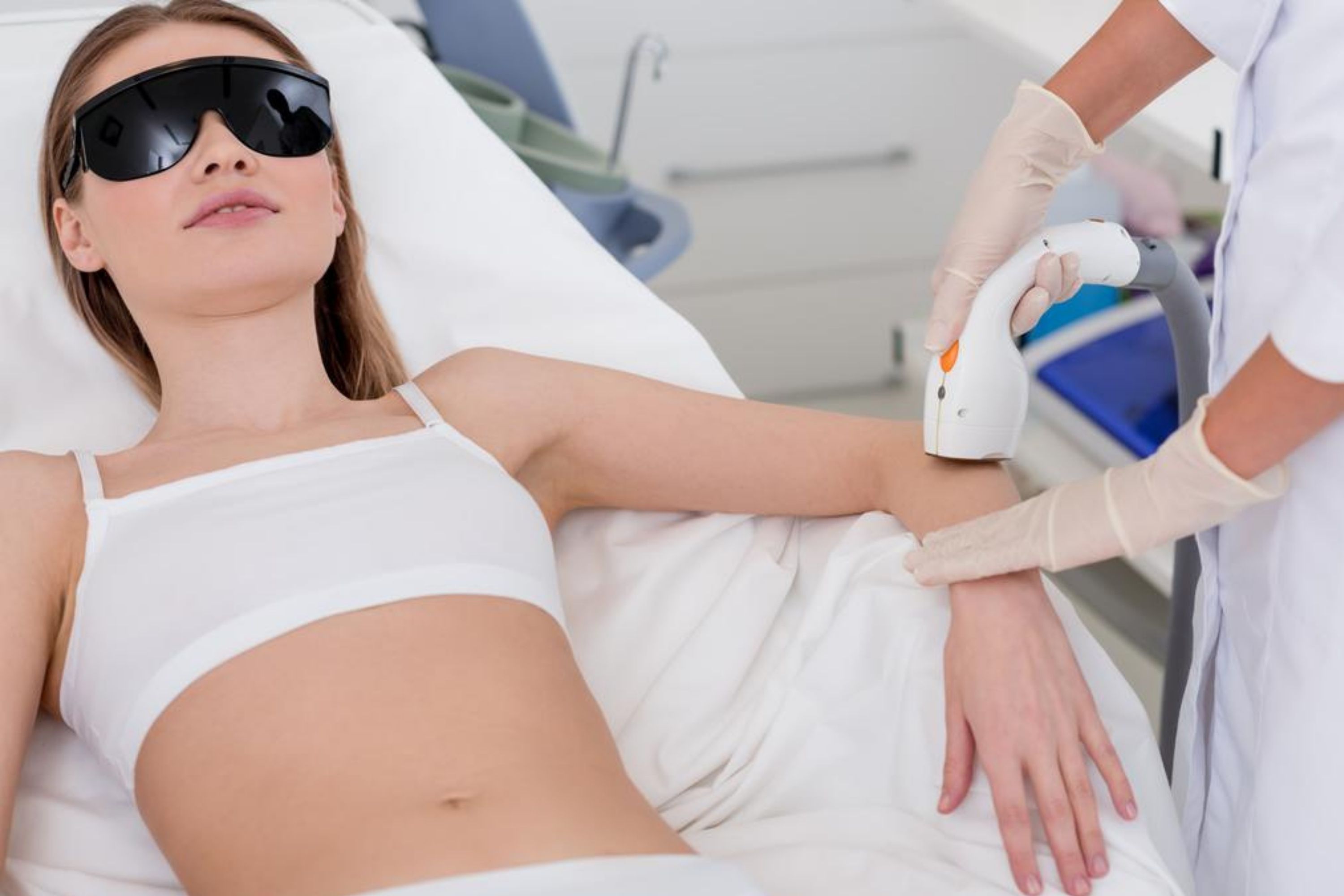 Is It A Life-Long Effect?
Many of those who are just thinking of undergoing a laser hair removal wonder whether or not this procedure will have a permanent effect. Well, in short, it will not give you a permanent effect.
That means your hair will grow again later. But! It will happen way slower than it happens after shaving or waxing.
See, this procedure does not provide you with a permanent effect because during the laser hair removal, your hair follicles are getting heated in order to stop new hairs from growing.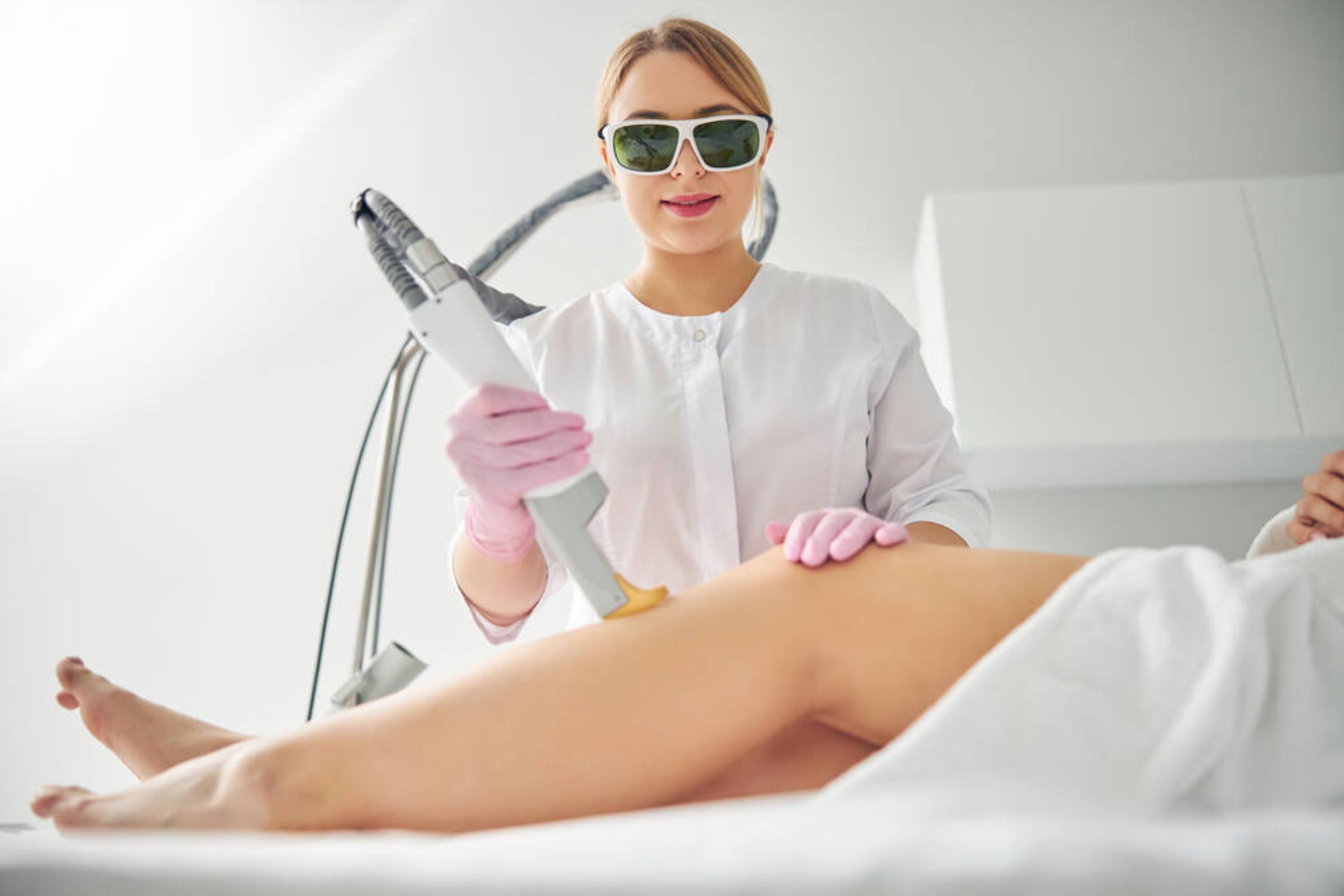 This puts the hair follicles in a dormant state, but it does not mean they die! And this is why after a long period of time they will start growing again – only this time the hair will come out much finer, lighter, and fewer in number!
So, if you want to get rid of the unwanted hair on your body more effectively, do consider undergoing a laser hair removal! Only take into account that the procedure is rather time-consuming and, well, it is pricey!
Frequently Asked Questions
⭐ Can laser hair removal be done if you have skin allergies?
Normally, it can't, but you still should ask your dermatologist before making an appointment.
⭐ Is it allowed to do laser hair removal for those who have varicosis?
⭐ Can hair grow again after I complete my laser hair removal sessions?
No, hair won't grow again.