OliviaPaxton
Follow: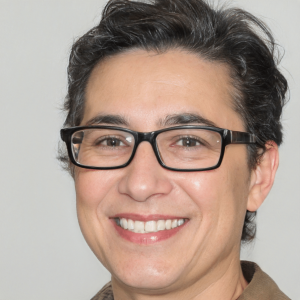 OliviaPaxton
Olivia shares all she knows about the hotels, houses, and home cleaning with Beezzly readers. And she knows a lot! 15 years of work experience as a Manager in a former Four Season Service gave Olivia an exceptional base of professional knowledge and practical experience.
---
Expertise: Cleaning
Education: Chicago University Social Service Administrator
Certification : IJCSA Certification Programm
Location: Chicago

---
Experience
She worked as a manager of Four Season Hotel Manager for more Than 15 years. Now she focused on teaching and sharing her knowledge about cleaning nuances and tips with her team and students.

In fact, the path to the career of a writer and article author started for Olivia when she was young. She has always enjoyed cleaning and tidying her home ever since she was a kid! Later, as a student, Olivia started an eco-cleaning society at her high school with a few other girls from her class. The girls held educational classes for their friends and classmates, explaining how to tidy up quickly and effectively, as well as how to clean anything without using chemical products.

Later, this passion for cleaning turned into a deep interest in cleaning products and the possible harm they cause to homes and those who live there. Olivia became deeply interested in how chemicals affect our health, which made her turn to the idea of finding more health-friendly solutions for keeping homes clean.

She is passionate about eco cleaning and she tries to make all her cleaning advice with this vector. Now she Is writing quick notes for every family, about eco substitutes of ordinary cleaning agents.

Since Olivia is truly passionate about her job, she is always learning new things! She has plenty of life hacks and helpful cleaning tips that can make the life of any housewife much simpler! Thanks to Olivia and her recommendations on cleaning and tidying, you may even start enjoying your cleaning routine!

Also, if you have ever wondered what eco-friendly cleaning methods and solutions are the best, Olivia is the right person to guide you through the wide variety of options available on the market these days. In addition, she knows plenty of easy DIY cleaning products that can help anyone make their homes shine.

With Olivia, you will uncover home cleaning tips, learn how to keep your living space in order, how to arrange things in your apartment effectively, and many more valuable ideas and suggestions on the topic! Her passion for cleaning and deep knowledge in this sphere can become a great support and help for those who can't figure out what will work best for their homes and won't ruin the family budget.

Now Olivia is a member of our Team, and we are very proud to have her on board.
---
About Beezzly
Beezzly is a community of authors that helps people to find answers and solve their daily problems. We are happy to help you get inspiration from our blog.
We are collecting all necessary information about the household, family, cooking tips and much more with ours Beezzly Experts to make your daily life much more comfortable and convenient.