Probably, every family has dish soap for cleaning tableware. This liquid has become a staple in any kitchen, and since it is a chemical compound, we are used to thinking that it is dangerous to use dish soap for any other purposes except for washing dishes.
But let us surprise you since we can name at least ten things you can do with this product, and they are far from only washing!
Ok, But Is It Dangerous?
Many people are concerned about this liquid safety since it contains various chemical components. But is dish soap truly dangerous?
Of course, as with any chemical stuff, we need to follow certain precautionary measures when using it.
Always check the label on the bottle propr to buying it if you are allergic to any chemicals
Dish soap can indeed cause some skin irritation or dryness upon the extended contact. That is why we recommend wearing the protective gloves for washing dishes
If some of it gets into your eyes, flush them with plenty of cold water until the unpleasant feeling is gone
If you or someone else (a kid, for instance) by any chance have swallowed the product, drink a lot of water to dilute the product. Do not induce vomiting! If you feel bad, go to the hospital
Like that, there will be no reason to worry that something can happen.
What Product to Choose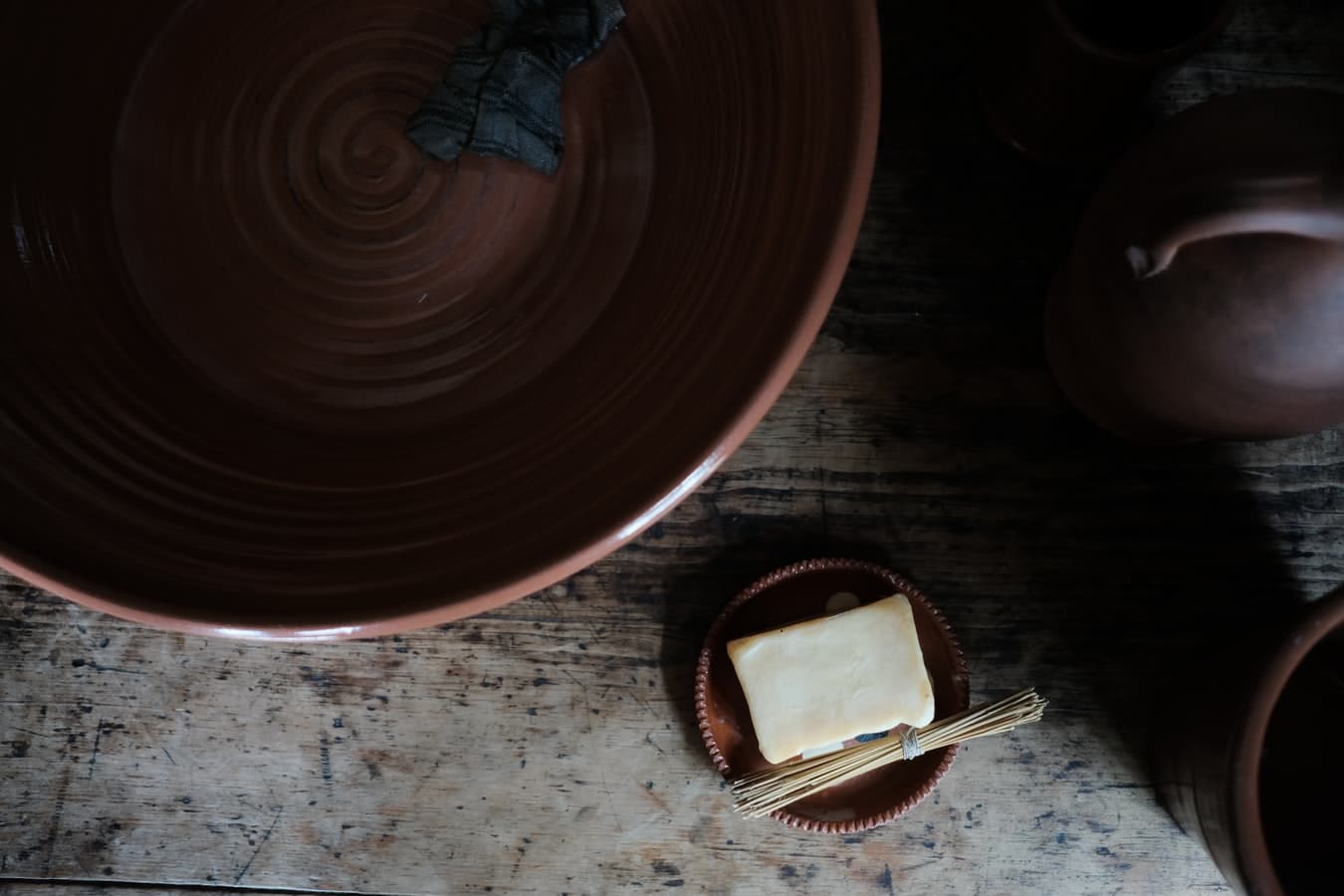 Today we have plenty of variants of dish cleaning liquids, and when coming to the store, it can be quite troublesome to decide which one we need.
If you also get stuck in front of the washing products aisle, we know how to help you out!
We prepared a detailed comparison chart of the most popular dish soaps chosen by the users. You will see which one is the best and why.
| Product | Aroma | Power | Package | Effect on hands | Price |
| --- | --- | --- | --- | --- | --- |
| Puracy natural dish soap | The pleasant scent of green tea and lime, lemongrass, or citrus and seasalt | It washes dishes quickly and effectively with very little of the product. Easily rinsed. | A small bottle of 16 fl.oz. with a squirt dispenser | Very gentle on hands, no irritation, and dryness. | Higher than of other soaps (23 $) |
| Dawn ultra | Fresh pleasant smell | Cleans grease and stains fast | A big bottle of 56 oz. with a flip-open top | Doesn't cause irritation | 7$ per bottle |
| Seventh Generation dish soap | No fragrance | Doesn't wash dirty dishes properly, but rinsed easily | 25 fl.oz. | Dries hands | 3-4$ |
Other Ways Of Using Dish Soap
People are creative creatures, and dish soap also got in their sight. You might be surprised, but there are many other ways of using this liquid except for washing!
It kills the weeds.
Instead of harsh chemicals, use a blend of nontoxic weed killer, a dish soap, salt, and acetum. Pulverize this liquid on the problem areas, but consider that it can harm other plants, too, so be careful!
Sooth your bruises.
✅ Dish Soap: Best Dish Soap (Buying Guide)
Instead of applying a slice of icy meat, take a zip bag and fill it with any cheap dish soap. Place it flat to the freezer, and voila – a homemade remedy is ready!
Find leaks.
Do you think there's a leak in a kickball? Then mix up some water and dish soap, and pulverize it over the damaged spot. The leakage will be bubbling up, so you'll easily notice it. 
Flies trap.
Tired of fruit flies? Then blend some acetum, water, and dish soap in a tumbler, and flies won't disturb you anymore5.
No fogging lenses
To keep your glasses clear<span style="font-weight: 400;">, drip a few drops of the product to a clean cloth and rub the lenses inside and out. The second it dries, wipe it off.
Fix squeaky doors
Add a few drops of any dish soap to the squeaky spots, and it will be peace and quiet again.
Fight plant pests
Take 2 tsp of any plain soap (without degreasers, antibacterial or bleaching abilities) and dilute it with 200ml warm water. Pulverize over the plants, and no pests will be left.
Stop the clogs!
Clogged toilet? Pour ½ cup of soap into it, and flush with a gallon of hot water to make things work again.
Degrease
Dish soap deletes grease both from the plates and carpets, counters, tile, clothing, etc. 
Have fun!
Dish soap can be great fun, too! Mix it with some water and shake well until it's foamy. Now it's time to blow bubbles!
Still, think that dish soap can be dangerous?
Frequently Asked Questions
⭐ Can you wash your hands with Dawn dish soap?
Yes, Dawn is safe for washing hands if you use a small amount of the product.
⭐ Is dish soap just as good as a hand soap?
For washing hands, hand soap is preferable since its formula is designed for the skin needs and specifics. But for dishwashing, hand soap can be used as well.
⭐ What is best dish soap?
According to the users' choice, Dawn and Puracy are the most popular brands.
⭐ Can I use shampoo to wash dishes?
Yes, you can, besides, it will be gentler on the skin.
⭐ What can I use instead of antibacterial soap?
Try coconut oil, it is a natural antibacterial remedy and a good cleanser that makes skin soft.
⭐ Can I shower with dish soap?
No, you shouldn't do that. Dish soap is very harsh on the skin and it can irritate or at least dry it a lot.