Everyone has at least one wicker basket at their disposal at home and, let's be honest, those containers are so cool!
Lightweight, easy to store, stylish, and – that's the most important – organic, wicker baskets can be used for many different purposes.
However, sooner or later, the happy owners of this miracle start asking the same question: how to clean wicker baskets?!
The material seems so fragile, is it possible that common cleaning will ruin it?
And if this is what bothers you, too, we are going to share several easy wicker-cleaning tips with you that will help you keep your organic storage containers tidy and fresh at all times!
How to Clean Wicker Baskets?
You might think that wicker baskets need no cleaning, but unfortunately, it is not true. Like any other material, wicker collects dust and grease, this is why we have to tidy those baskets up now and then to keep them good-looking and neat.
However, this is what leads to the most frequent question: how to clean an April and Oak  wicker basket correctly? Most owners of such storage tanks are afraid that, if they clean the baskets with water, it can destroy the wicker or make it weak and break after several washes.
Fortunately, it is still possible to keep wicker baskets clean even using water! And here you have the safest and easy ways of how this can be done:
vacuum them
cleanse them using a microfiber cloth
wash them if the baskets are badly dirty
And now let's see in detail how to perform each approach.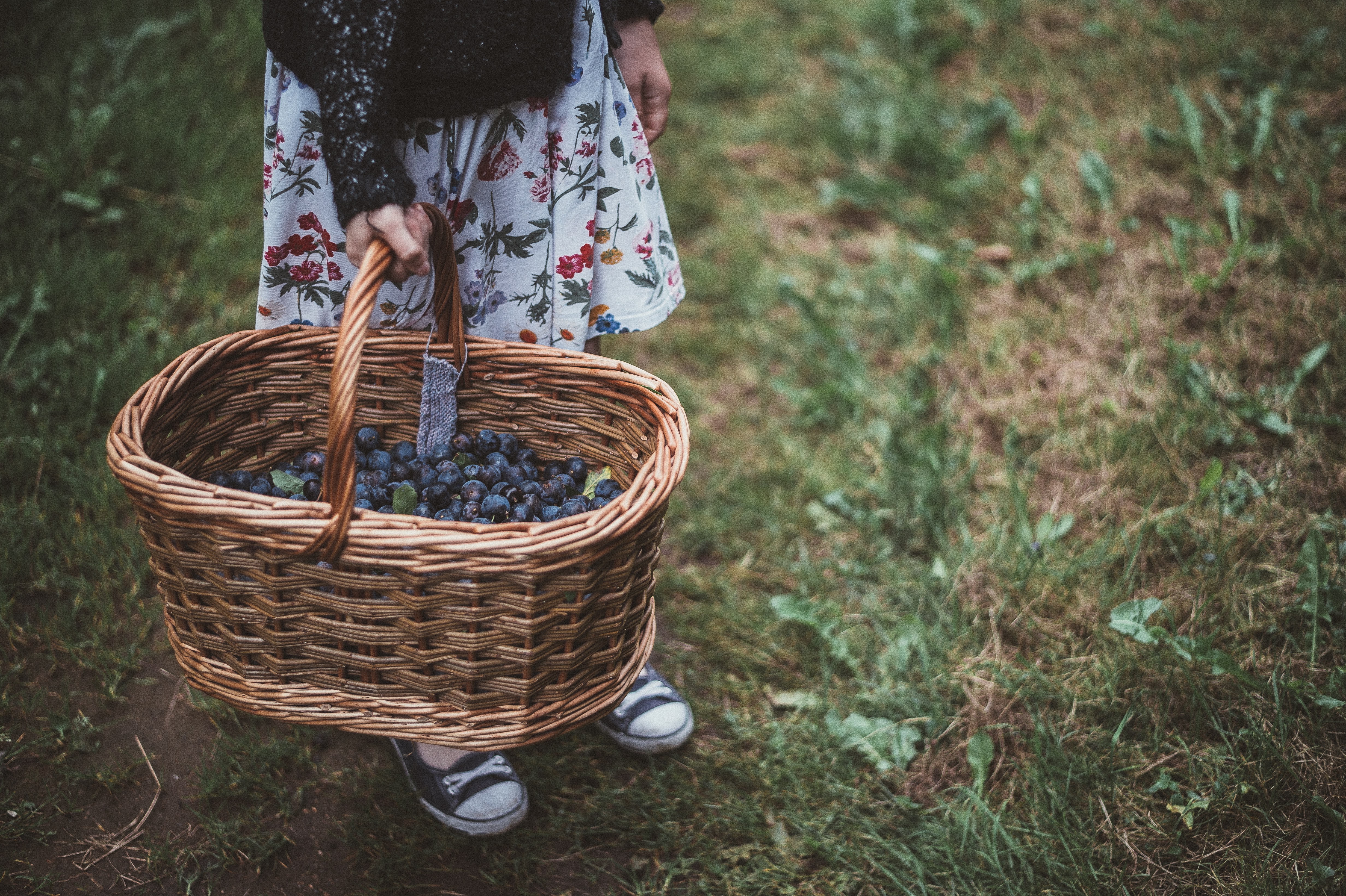 Try using a vacuum cleaner
This is the answer if you wondered how to clean a wicker laundry basket since those are quite massive so you will find it hard to clean it with only a damp cloth! Fortunately, there is a much faster way.
If you have a brush attachment that can be fastened to a vacuum tube, use that one.
First of all, take out all the content from the basket, then wipe it with a damp microfiber cloth to delete any grime, and then start vacuuming.
Simply attach the brush to the tube of the vacuum cleaner according to the instruction, and start processing the basket accurately both from inside and from outside.
Remember to brush even the grooves between the weaves
Opt for using a microfiber cloth
If you wondered how to clean greasy wicker baskets, this is the answer for you. For such a cleaning procedure, you will need a mild liquid washing product, three microfiber cloths, and a bucket or a bowl.
First of all, empty the basket completely and wipe it with a dry cloth to remove any dust.
Then fill your tank with warm water, and dissolve several drops of the washing product in it.
Now you can immerse another cloth into this soapy solution until it is damp (but not over soaked!).
With a damp cloth, wipe the basket from both inside and outside ensuring you process all the hidden corners and places, including in-between the weaves, too.
After you are done cleaning, wipe the basket with a clean dry cloth to take away any remaining moisture, and let the container air dry completely.
Before putting all the content back into it, make sure that your wicker basket is completely dry, otherwise, if not dried properly, it can develop mold!
Remember that wicker is a rather delicate material and excessive liquid can damage it, so never use a cloth that is dripping with water!
How to Clean a Really Dirty Wicker Basket
What if your wicker basket was not cleaned for a long-long time and now it is really dirty? Well, in this case, simple wiping with a damp cloth will not work for sure, so you will need a more "aggressive" way of cleaning!
But don't be afraid, your precious wicker will not suffer! We simply mean washing it! Yes, it may sound surprising but this kind of basket can be washed.
To do that, you will need to take:
a basin depending on the size of the basket
water
dish soap (liquid)
Take your basin, fill it with water, add about one teaspoon of soap per gallon of liquid, and dissolve thoroughly.
Once the solution is ready, start dipping and releasing the basket repeatedly from it to make the grime loose, but remember not to submerge it completely underwater!
To wipe away the tough stains or greasy marks, use a microfiber cloth, and after you're done, let the clean basket air dry completely.
Do such cleaning every two or three weeks for better results, and your wicker baskets will last way longer!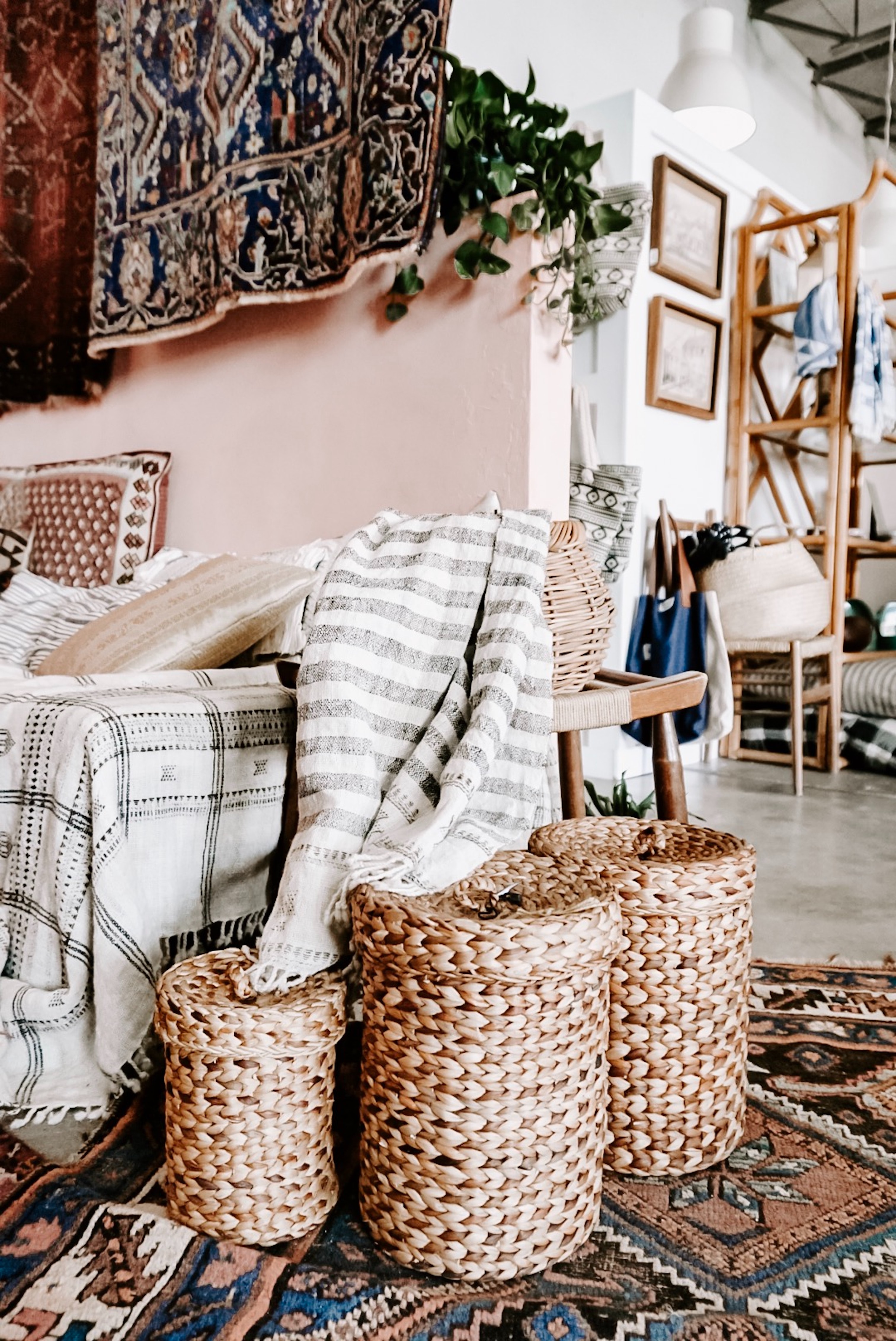 When Cleaning Wicker Baskets Will Not Help
Wicker is pretty simple to maintain, but this organic material is rather prone to breaking down because of grime build-up and grease.
This is why it is so essential to keep your woven baskets clean and tidy all the time to extend their lifespan, not only for maintaining their good appearance.
Nevertheless, sooner or later any wicker basket will get too old, and this is when no cleaning will help anymore. So, if you see your woven container remains dull and worn even after being cleaned, perhaps it is time to retire it.
Fortunately, it doesn't mean throwing it away! You can make use of such old wickers by using them as flower pot holders in your garden, or by turning them into your shed organizers.
Finally, you can always paint them to refresh a bit!
What Is Wicker?
Many owners of such storage containers believe that the word "wicker" refers to the material that the baskets are made of. However, it is not quite true.
See, this word refers to the weaving process whilst the material the baskets are made of is usually rattan, a tropical vine that originates from Southeast Asia.
Despite being very lightweight, wicker is very sturdy and durable, besides, this organic material is rather long-lasting. This is the major reason why it became so popular as a material for baskets and other storage stuff used in Western countries (and not only there). You can even buy outdoor furniture made of it!
Now that you are aware of how to keep your wicker baskets clean easily, you will be able to effortlessly keep them tidy and make them serve you much longer keeping the same fresh and neat appearance!
Frequently Asked Questions
⭐How to clean a wicker basket with a steamer?
Steam the dusted and emptied basket as usual using a brush attachment. After cleaning, reshape the basket since it will become soft and pliable because of the steam.
⭐How to clean a dusty wicker basket?
Simply wipe it with a damp (but not soaked!) microfiber cloth.
⭐How to clean mold out of a wicker basket naturally?
Prepare a mixture made of white acetum, water, and soap, and wash the basket with it using a toothbrush to reach every corner of it.
⭐How to clean green mold off a wicker basket?
You will need a quarter cup of dish soap, two cups of warm water, and one cup of white vinegar. Wash the basket with this mixture using a sponge or a soft bristle brush.
⭐How to clean mold from a wicker basket that has a lining?
If it's the only wicker that has mold, then try to take the linen off if possible, and cleanse the basket using a soap and vinegar solution. If it's impossible to take the linen off, then try to turn it inside out and then clean the wicker.