Spring is a great and very beautiful season! Everything starts blooming, bees are humming around in a garden, and flowers are so enjoyable in their multipliness of colors.
The weather is also wonderful: days are getting warmer and longer, and folks start preparing their porches for the upcoming warm days to spend them outdoors.
But at this point, many homeowners face the same "enemy": pollen. This yellowish powder-like substance seems to appear from nowhere and cover everything and everyone, from your porch stairs to your dog!
But except for the annoying sneezing, pollen brings another point of concern.
How is it possible to clean pollen off a screened porch if it is covered with pollen?
If this issue bothers you too, we are here today to help you out! From this article, you are going to learn how you can clean pollen off of your screened porch effectively and quickly.
We will explain not only how this should be done exactly, but also, you will learn what tools you will need for the mission to be successful.
In addition, you are going to find out how pollen can be cleaned from other surfaces in your property, for example, from your sidewalks or even roofs!
Related: How to Attach a Porch Roof to a Mobile Home?
How to Clean Pollen Off Screened Porch?
If you live in a house that has a porch or an outdoor open-air terrace, you know very well what happens every spring once all the trees start blooming. Yes, we mean pollen!
This powder-like substance doesn't only appear from nowhere, it tends to accumulate extremely fast, covering all the surfaces with a thick yellow layer.
And of course, your entire porch will be covered with that as well.
So naturally, you want to get rid of it even if you are not allergic to pollen.
But at this point, you might start wondering how it is possible to clean away pollen correctly, and what tools and cleaning products you will need for this purpose.
Below, we are going to describe all the procedure to you step by step. Make sure you follow the instructions precisely, and pollen will disappear from your screened porch or terrace very quickly!
The Ultimate Screen Porch Cleaning!
Get Ready
As with most projects, especially those that mean cleaning, proper and thorough preparation is key.
Here is what you need to do in order to complete the prep stage successfully.
Vacuuming the Pollen From the Rug
First, vacuum the rug before moving it off the porch. We recommend you use a shop vac for this if you have one. Like this, you don't get your regular indoor vacuum polleny.
If you don't have a shop vac, use your regular vacuum. But then make sure to clean it thoroughly and well after you are finished with your e-pollen removing task. This vacuuming is not going to get the rug completely pollen-free, of course.
But at least it will make it bearable to move.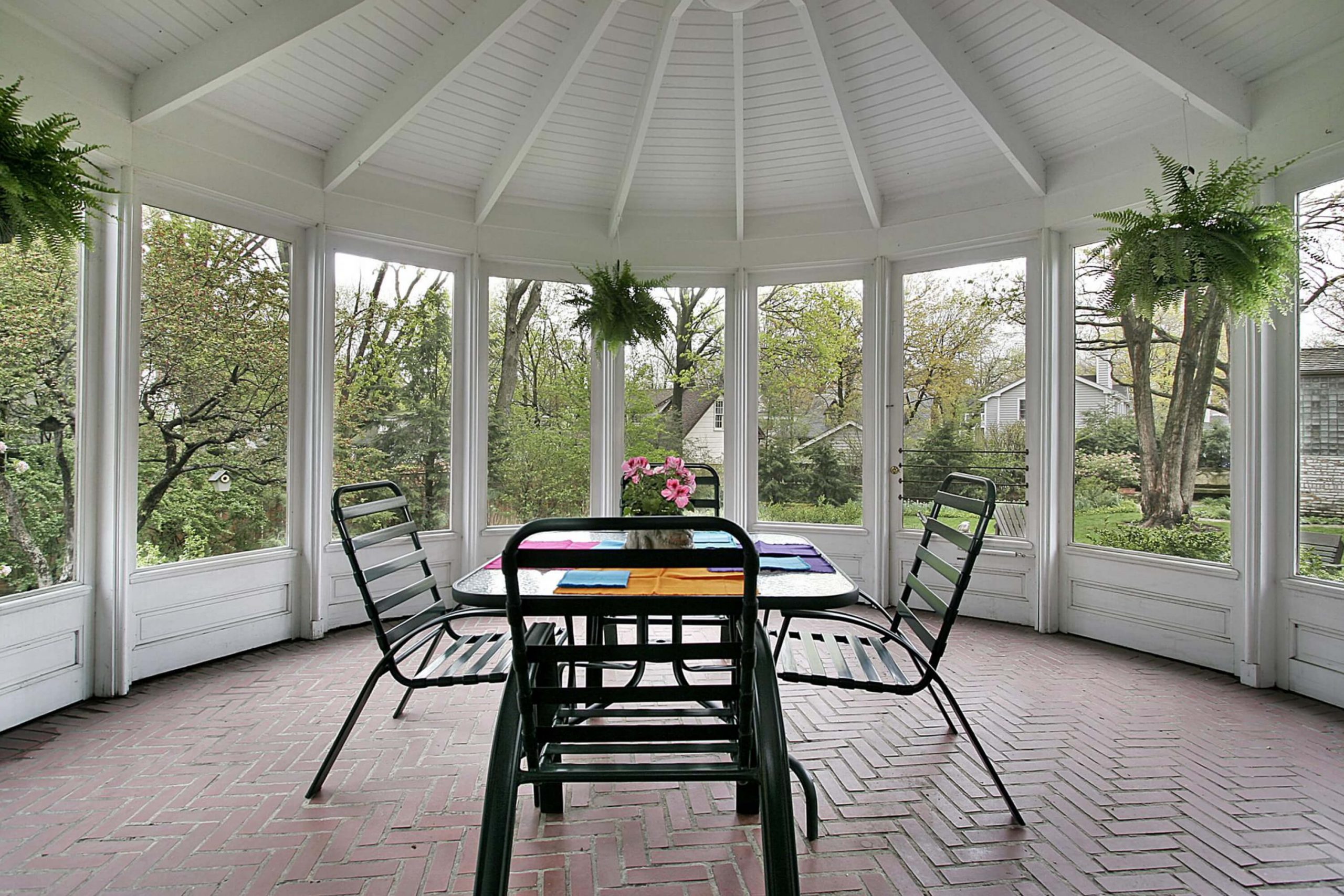 Related: How to Paint Deck Railing?
Dust the Ceiling Fan
Second, dust the ceiling fan, if you have one. If you don't have a ceiling fan, then just skip this step and move on to the next one on the cleaning list.
You might be wondering why cleaning your ceiling fan should be a part of your prep.
Well, that's because the pollen from the fan will fall down onto whatever is below it.
This is why cleaning the fan first means that you have gotten that out of the way and can clean up whatever falls!
To clean the fan, you can use a special duster if you have one in your household.
Or, if you prefer things simple, just fasten a damp rag to a broom with rubber bands and wipe the blades of the fan down.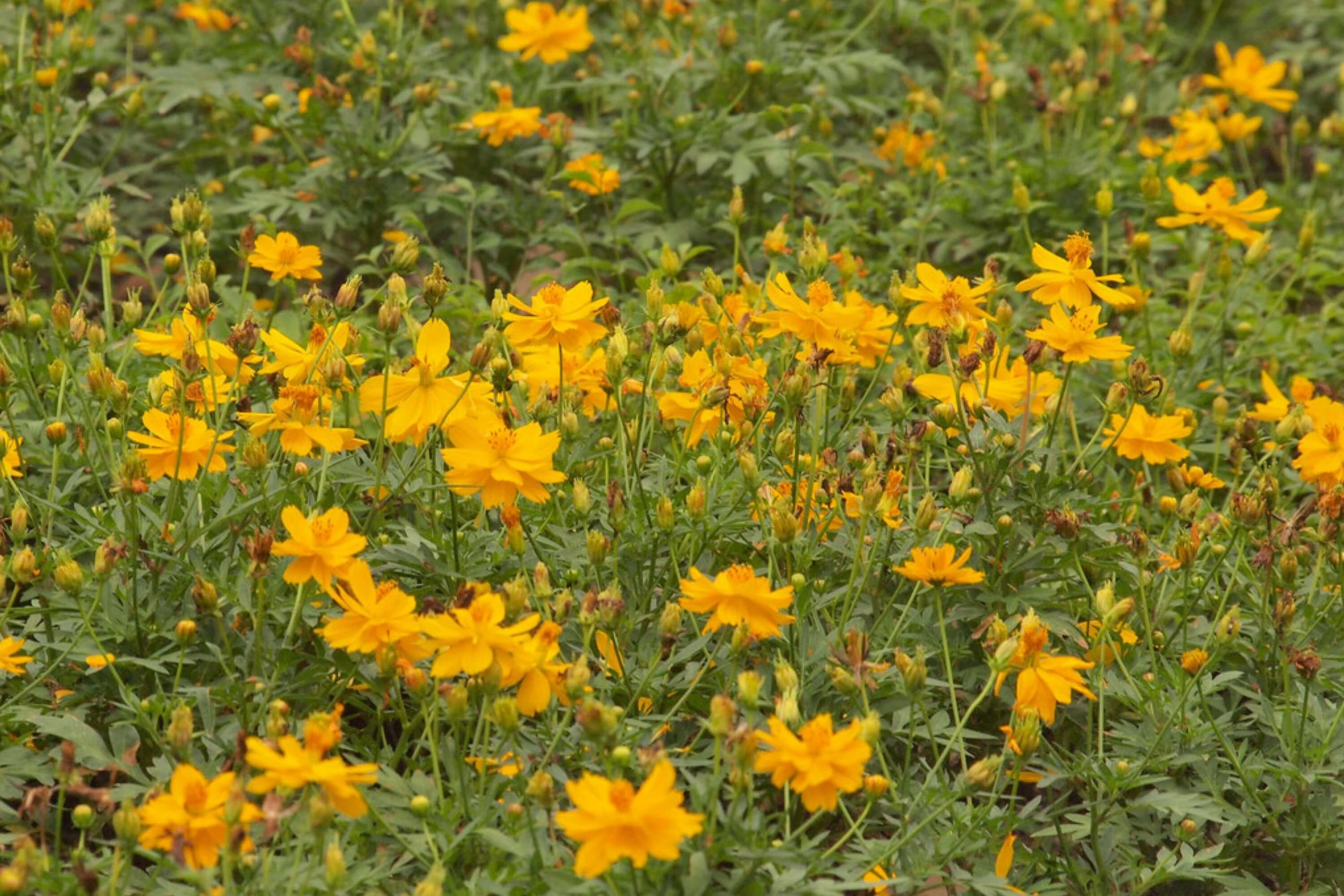 Remove the Furniture From the Porch
Third, move all soft surfaces and other furniture off the porch. This means moving pillows, cushions, and of course, the rug. If you have a clean, non-pollen surface, you can go ahead and take the covers off the cushions and wash them.
And naturally, all the chairs and coffee tables should also be removed.
At this point, the preparatory stage ends and now you can proceed to the next one. But before, let us remind you of something important.
Tools You Might Need For Cleaning Pollen Off the Porch
At the stage of pre-cleaning preparations, you might be wondering what tools and cleaning products will be needed for the further cleaning process.
We want to warn you in advance that it will not be enough to just grab a broom and a wet mop!
You will need a "heavy artillery" if you want to fight the pollen once and for all! So make sure that before you proceed to the major cleaning stage, you get all the things listed below ready:
Hose
Sprayer or pressure washer like this garden hose sprayer. A hose sprayer with a jet or spray setting will also work fine.
Fence or a holder to hang up a rug.
Shop-Vac or other vacuum with a HEPA filter
Mild spray cleaner
Rags
Old beach or bath towels
Broom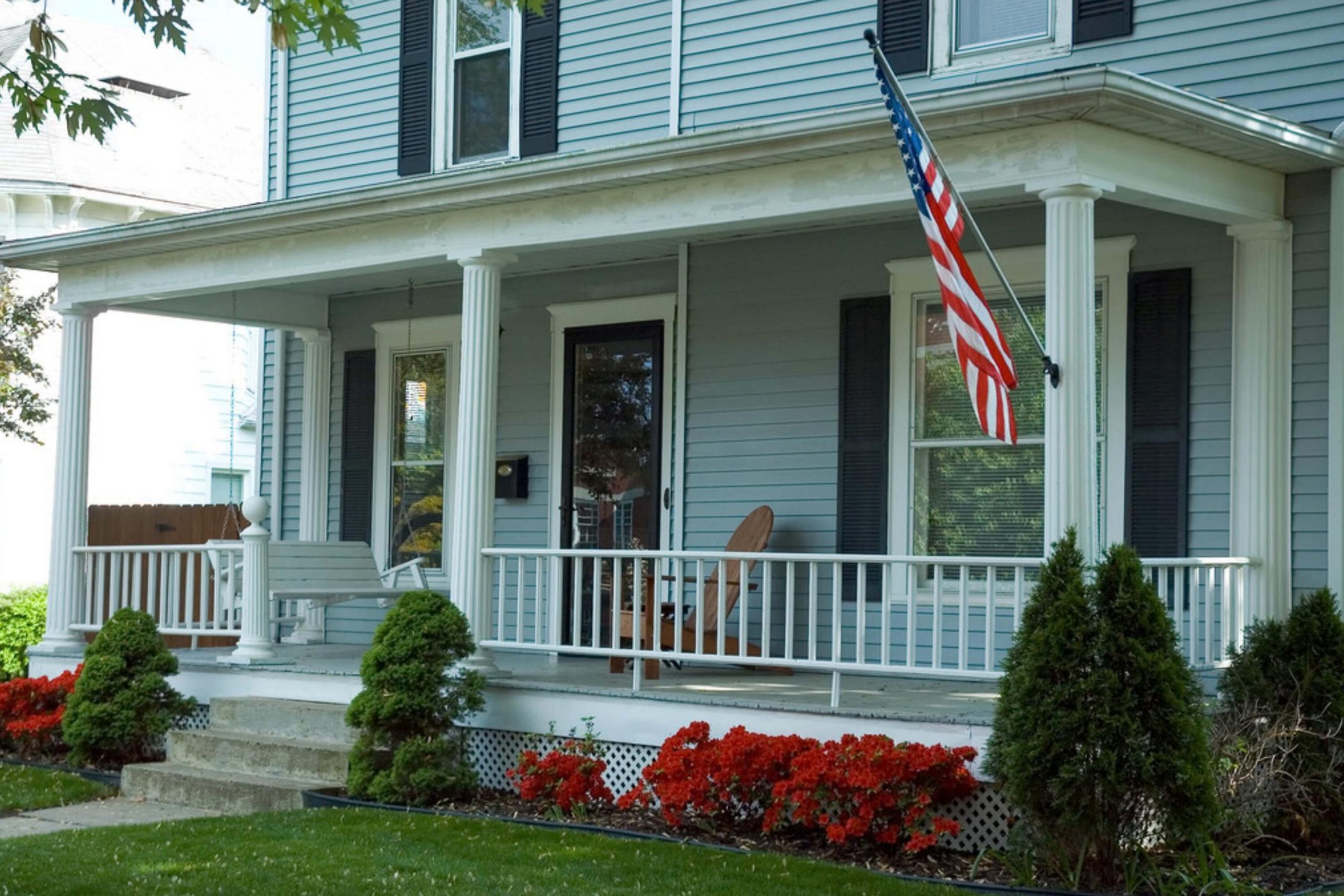 Use the Hose
So, here is the next step in your de-pollening of your screened terrace or porch. It is the right time now to use the hose.
Get the hose and sprayer ready.
For particularly stubborn dirt on the screens (pollen, leaves, etc.), use a wire brush dipped in mild soap.
Then rinse with the sprayer.
Once you have cleaned the screens, it's time to hose off the furniture.
Take the sprayer on "jet" or other strong setting and spray the yellow water with pollen off the porch.
At this point, we recommend you start with the screens first since they are usually the dirtiest ones.
Just turn your sprayer to the "jet" or "spray" setting, and start working at the top of the screens and spray them.
For better results, use a back-and-forth motion and make sure you get the whole screen area sprayed thoroughly. You want to clean these screens so that the pollen doesn't just blow off them, you want it to be back onto the porch.
However, in case your screens are in bad shape (for example, if they are very old) and you are concerned about spraying them, feel free to make use of a softer setting on the sprayer, like "mist."
And remember that your goal is to power-wash all that yellow pollen stuff off! So we suggest you use the "jet" or "spray" setting since they are the most powerful ones.
Do this to all the furniture and hard surfaces as well, except any electrical items that are plugged-in.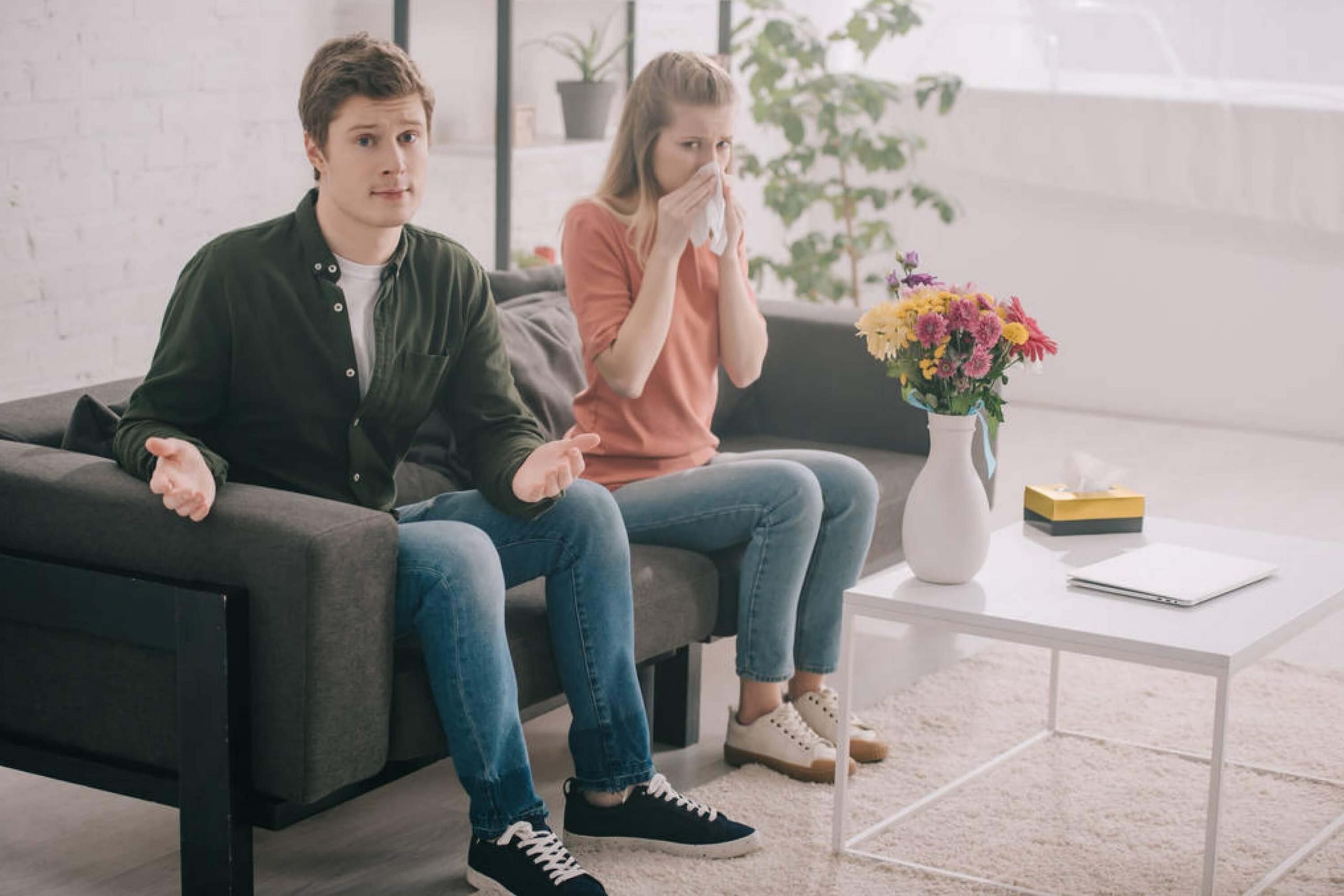 Wiping Down
After you have successfully finished the hosing stage of your pollen-removing task, you need to wipe your porch or terrace down properly to remove any pollen water and residue.
Otherwise, all your hard work would be in vain.
Take the old towel that you are not going to use anymore (a bath or beach towel will work just great) and wipe down all the surfaces you just hosed. because there will still be some pollen on them, and they will be wet.
Start high and move to the floor. Start with wiping down the furniture first.
Then put the towel on the floor and wipe down the floor. This will get the rest of the pollen out.
For cleaning the electronic/plugged-in stuff, grab a mild spray cleaner and wipe these appliances down with the rags.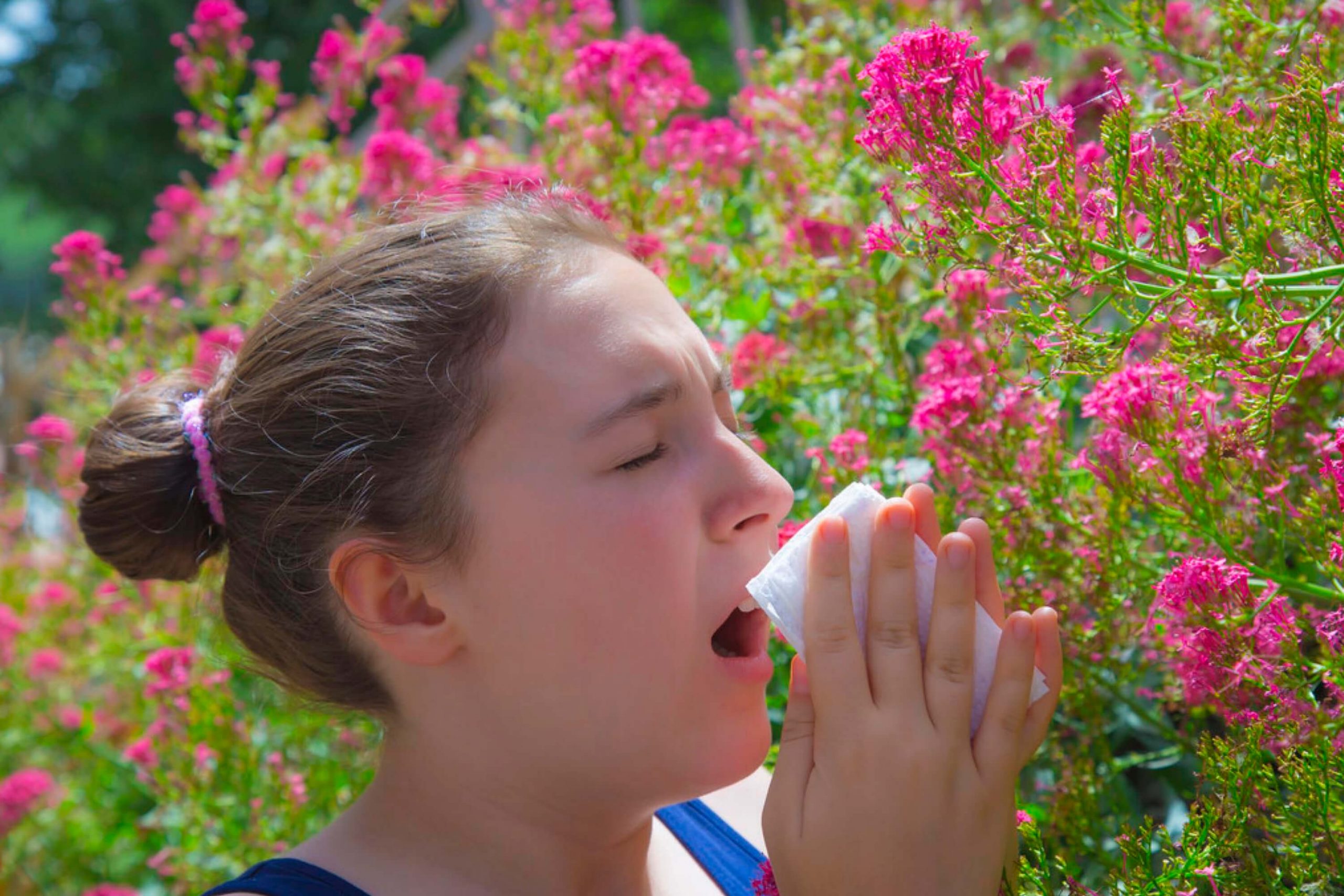 Washing the Cushions
Normally, this should be done long before you get to this stage of the cleaning process, But if you forgot or for any reason skipped this step earlier, now is the right time to get things done.
Remove the covers from the pillows and cushions and throw them in the washer. You can also wash them in a sink in case you can't machine-wash them.
We would like to remind you that you read the manufacturer's instructions before washing the cushion and pillow covers! Otherwise, chances are that you might damage the fabric accidentally.
For example, the IKEA cushion covers can mostly be washed in the machine, but they cannot go in the dryer. So make sure that you take such nuances into consideration.
Why your allergies get worse every year
Clean the Rug
You will need this step only if you have any rugs on your screened porch or terrace. If you don't use rugs there, then feel free to skip this description and just move forward.
So once you remove the rug from the porch or terrace, hose it down. To do it more effectively, we recommend you have it draped over something. Like this, it will make it much easier to get all the dirt and pollen stuck in the fibers off of it. And in addition, it will be easier for the rug to dry if it is hung over something.
Most people use their garden fences for this purpose successfully.
Once the rug is fully dry, beat it with a broom to get the rest of the pollen and dust off of it. Now you can put it back on the porch.
But we would still suggest you vacuum it once more after you bring it back, just to make sure it is properly cleaned.
Congrats! Now your screened porch or your terrace is fully pollen-free and also cleaned and washed! Yes, this procedure will take some time, but trust us, it's definitely worth it!
After such a cleaning, you will be able to enjoy your porch sitting on clean chairs and clean soft cushions, enjoying wonderful weather and the beauty of spring!
Related: Can a Landlord Tell You How Clean to Keep Your House?
How to Clean Pollen Off Other Surfaces In Your Property?
Pollen is a tricky and sneaky stuff! It's like some sort of a parasite: you find it in places where you expect to see it the least!
So if you think that cleaning your porch is going to be your only mission in spring, you are most likely wrong.
We also recommend you check out how other surfaces and objects in your household should be cleaned off pollen.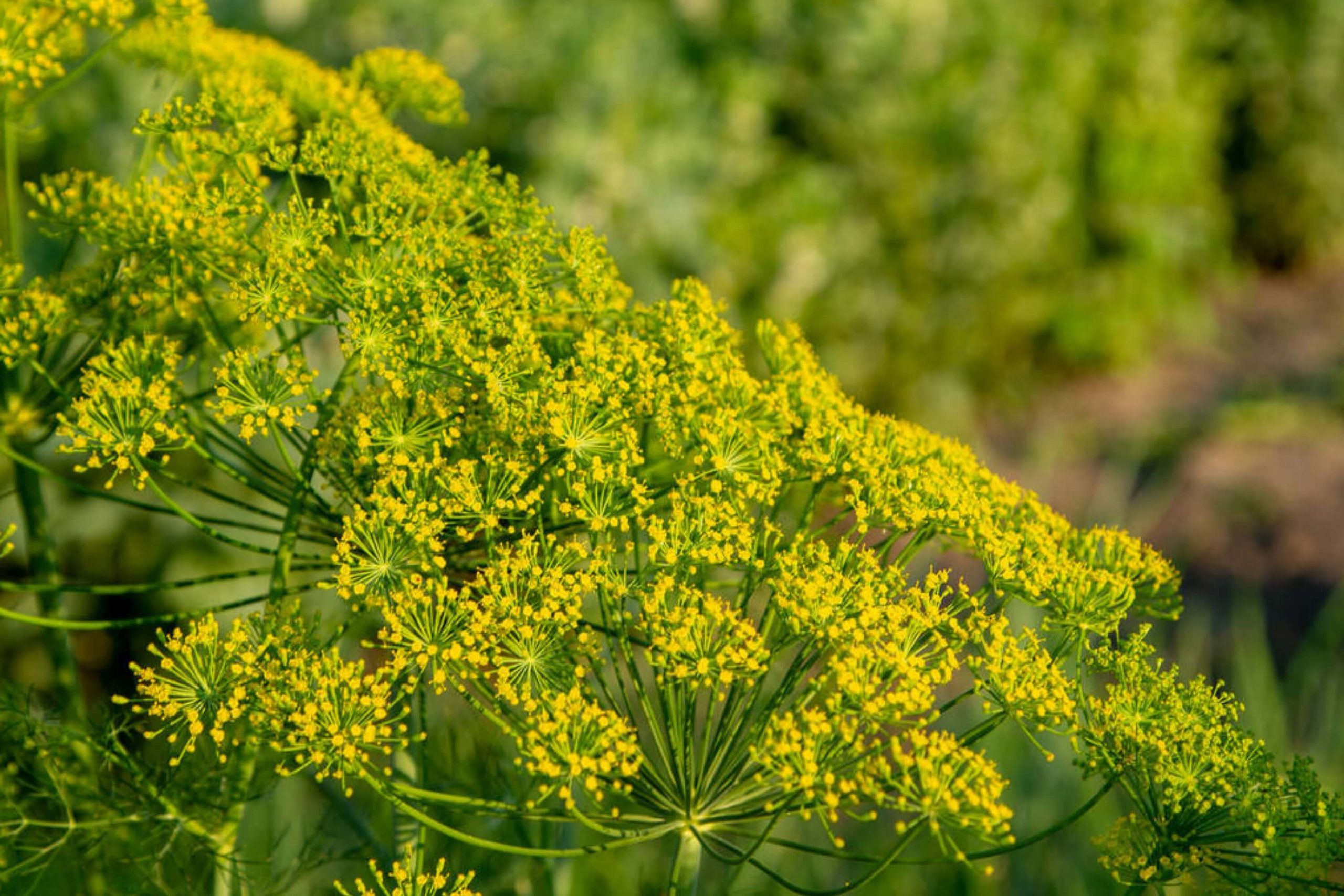 Furniture And Cushions
Pollen gravitates toward furniture as if there is a magnet that drags it to your garden chairs and tables! You can be sure that, if it is not cleaned away, you will have enough of it to write in the thin layer of pollen!
Tables, chairs, cushions and knick-knacks – these are the objects that get covered with pollen in the majority of cases. Of course, it makes them nearly impossible to sit down on.
This is why, before you clean the deck or porch, make sure that you do the following:
take your garden hose
spray down all the outdoor furniture
then dip the rag into warm water and dish detergent and wipe that pollen off of the surfaces.
To remove pollen from cushions, there is also a simple recipe.
apply a mixture of water and detergent to the pillow
use a rag to shake down offending particles
follow with a wet rag with some detergent and give the items a good scrub
let everything dry before returning cushions to the furniture
Once the furniture is clean, you can move further and continue with cleaning the floors, and wash away all of the pollen you just removed from the items.
Related:How to Clean a Sofa According to All the Rules: Stains, Hooks and Upholstery 
Sidewalks
Pollen may not seem like a disturbing stuff on sidewalks.
However, if you allow it to accumulate there uncontrollably, you will sooner or later bring pollen onto your deck, porch and even inside the home on your footwear.
To clean it up, sweep pollen away using a broom or opt for a garden hose if you want to get things done quickly.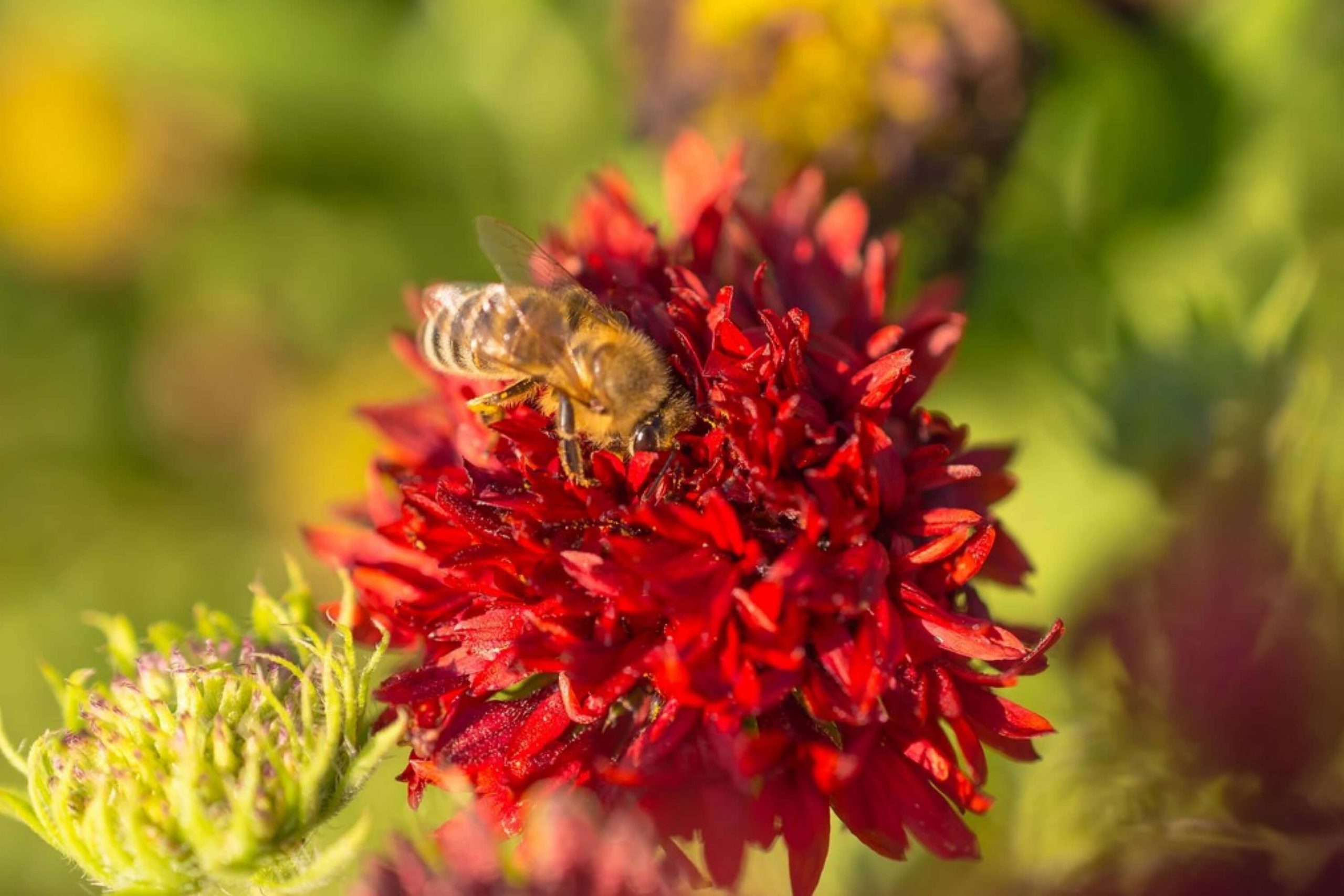 Roofs
Typically, pollen isn't bad for your roof. However, if a large amount of it accumulates on the roof, it will end up on the just-cleaned surfaces each time it is windy outdoors.
This is why we recommend you hire a professional roof cleaner to remove the pollen. At the same time, the contractor can deal with other debris and dirt up there that may damage the roof over time.
However, if your roof is metal, there is going to be a slightly distinct scenario. See, accumulation of pollen on a metal roof can lead to rusting after a while. So you will want to hire a roof cleaner every year to get rid of it.
Like this, you are now aware of all the tips, nuances and life hacks regarding the pollen removal from your porch or terrace.
It does not matter whether you have a screened porch or an open-air one by the way! All the suggestions and tips that we shared can be successfully used on both.
Just make sure that you keep an eye on pollen every spring when everything starts blooming, and clean your porch regularly.
Like this, you will manage to get rid of it before this yellow stuff accumulates uncontrollably all around you!
Frequently Asked Questions
⭐Can pollen cause allergies?
Yes, pollen is a frequent cause of allergies. That's why it is important to clean it away.
⭐Is it enough to wipe pollen down?
No, to remove pollen thoroughly, you need to both wipe (or sweep) it away and then wash it away with a hose.
⭐How to remove pollen from soft toys?
Beat the toy to get rid of most of the pollen, and then wash it in a washer.