Mobile home is a great alternative type of home that is easy to build and maintain. In addition, it is cheaper to build in comparison to a standard brick house, and of course, there is another huge benefit of this type of home: you can build it almost anywhere!
However, owners of these houses often want to adjust their property by adding a porch and/or a porch roof to their mobile home, and here is when they may face certain complications.
Mostly, these complications are connected with the nuances of building a covered porch on a mobile home.
So if you also live in a mobile home and you want to add a porch or a porch roof to your house, this article will be very handy for you! You will learn not only how to build a mobile home porch roof.
We will also tell you how a porch can be attached to this type of home, and how much time it may take you on average to complete all such renovations.
All You Need to Know About Building a Porch Roof On a Mobile Home
If you live in a mobile home that has a porch but has no roof, and you want to add a roof to the porch you have, you might be wondering how this could be done correctly, and whether you could do it yourself.
Well, the good news is that you can build a roof over your mobile home porch yourself, of course, in case you have respective skills and experience. If you have never done anything that's even close to building a porch roof, you will hardly cope with this task.
Building a mobile home porch roof requires following some steps. And of course, poor knowledge (or the lack of it) on this process will lead to the improper attachment.
This is why it is better to double check on the entire procedure of the porch roof construction in order to be sure that you are going to do everything properly.
Luckily, there is nothing to worry about! We are here to help you with checking out the whole step by step procedure attaching the porch roof to a mobile home.
Some of you might be wondering why it is so important to be aware of how to build a porch roof on a mobile home correctly. Well, the explanation is pretty simple and we would even say obvious.
You can't use your porch effectively if it has no roof, especially in rainy or hot weather.
You may even make use of your porch as a living room and relax beneath it to enjoy the weather in any season. But, as you probably already guessed, to do that, you need a roof over it.
In general, to build a porch roof, you will have to verify the local building codes before starting the project. Then you have to determine the porch level and the dimensions of your home, as well as the current roof where you wish to install your new roofing.
But even except for this, there are also some other essential steps you should follow if you want to make the complete frame of your future porch roof.
This is why we decided to help you out a bit, and below you will find a detailed and step by step instruction on how to do it correctly in the most economical and simple way possible.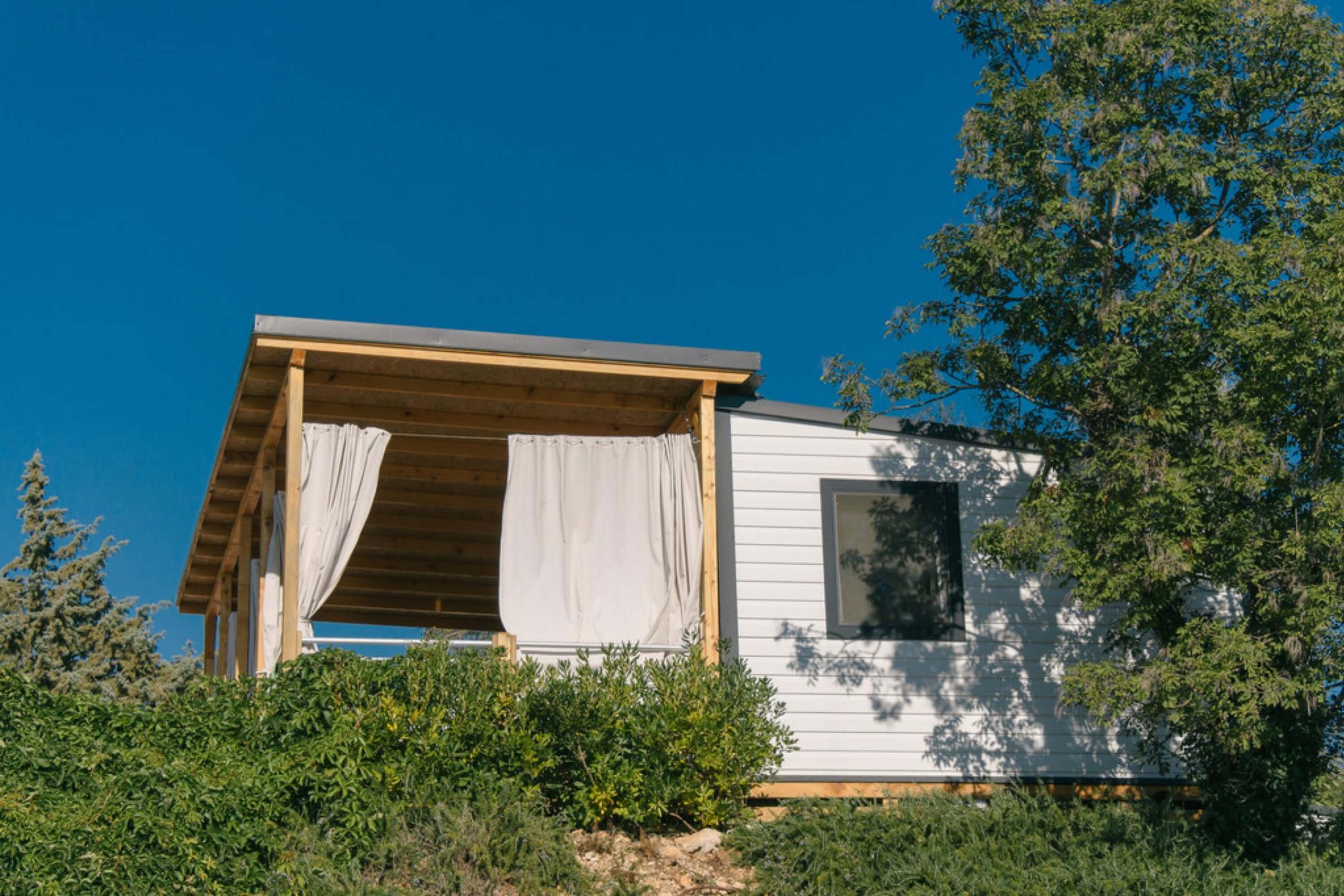 Related: How Much Does a Permanent Foundation For a Mobile Home Cost?
Check The Building Codes In Your Area
Start with checking the building codes in the area where you live before you proceed to building your porch roof. Verifying your local building codes (to rebuild, renovate, or build dwellings, residents in that region must follow a set of rules) before beginning your project is usually mandatory.
And since different areas have their own set of rules and regulations to follow, this is why make sure that you use the rules of your area exactly!
Also, it often happens that before any building project begins, authorization is required. If this is the case, make sure you get that authorization from the local authorities in your region.
Finally, make a blueprint for the type of roof you want and write down the dimensions of all the materials you will need to construct it.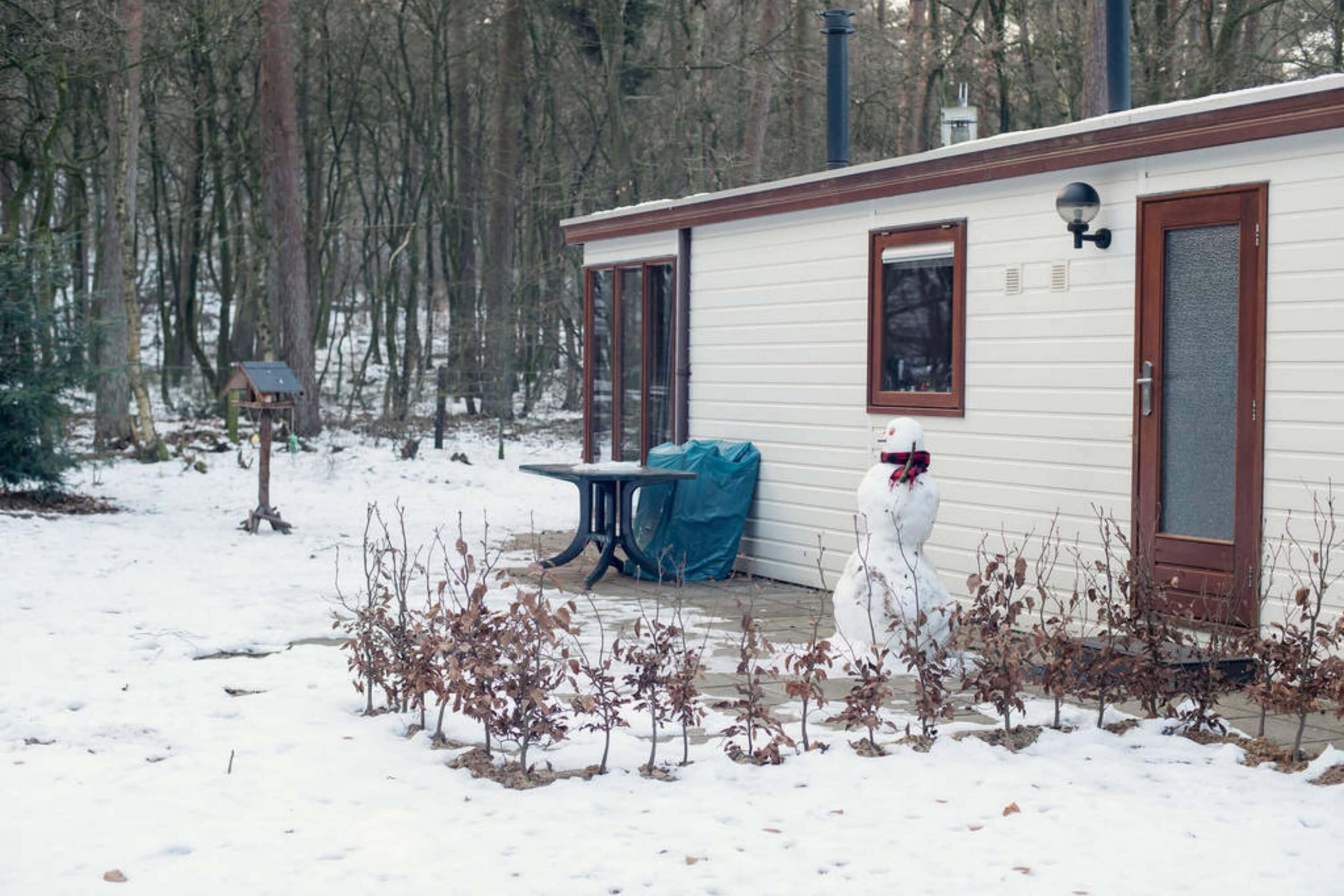 Examine The Structure Of Your Current Home And Roof
This is the next step in building an attached porch roof. In order to support the extention's roof, your current roof must be strong enough in order to prevent future damage. That is why it is vital to evaluate the home and its current roof.
If your mobile house and roof are already in rather poor condition, you should renovate your home first before you proceed with the porch roof construction. And only after your current roof and entire home are in good condition, you may construct any additional roof.
This is why we recommend you don't miss this step and make sure you thoroughly check your home and existing roof and do all the necessary repairs.
Related: How to Unclog Pipes In a Mobile Home?
Check The Level Of The Porch
When building a porch roof on a mobile home, check whether the level of your porch is even or not. See, your porch must be even, like this, you will be able to build a durable porch roof. However, if the porch is not even enough, make sure you correct it before proceeding with the roof project! Otherwise, missing this step might put the entire project in danger.
Check Whether The Supporting Pillars Are Being Constructed
Supporting pillars are typically divided into two categories: simple posts and columns. Feel free to install the sort of post you are most comfortable with.
The extension as a whole is supported by posts. It is difficult to build a porch roof without supports.
What you have to do is to mark the area where the posts will be placed, and then dig holes in the indicated location for the posts to be placed in using concrete mixture. Allow it to sit until the mixture has dried.
Put The Valley Board In Place
When building a porch roof, you need to consider that different types of designs need various numbers of valley boards.
To avoid leaks, connect the valley boards to your current roof with roofing cement.
For those of you who don't know, roofing cement is not the same as regular cement. It is used for roofing specifically.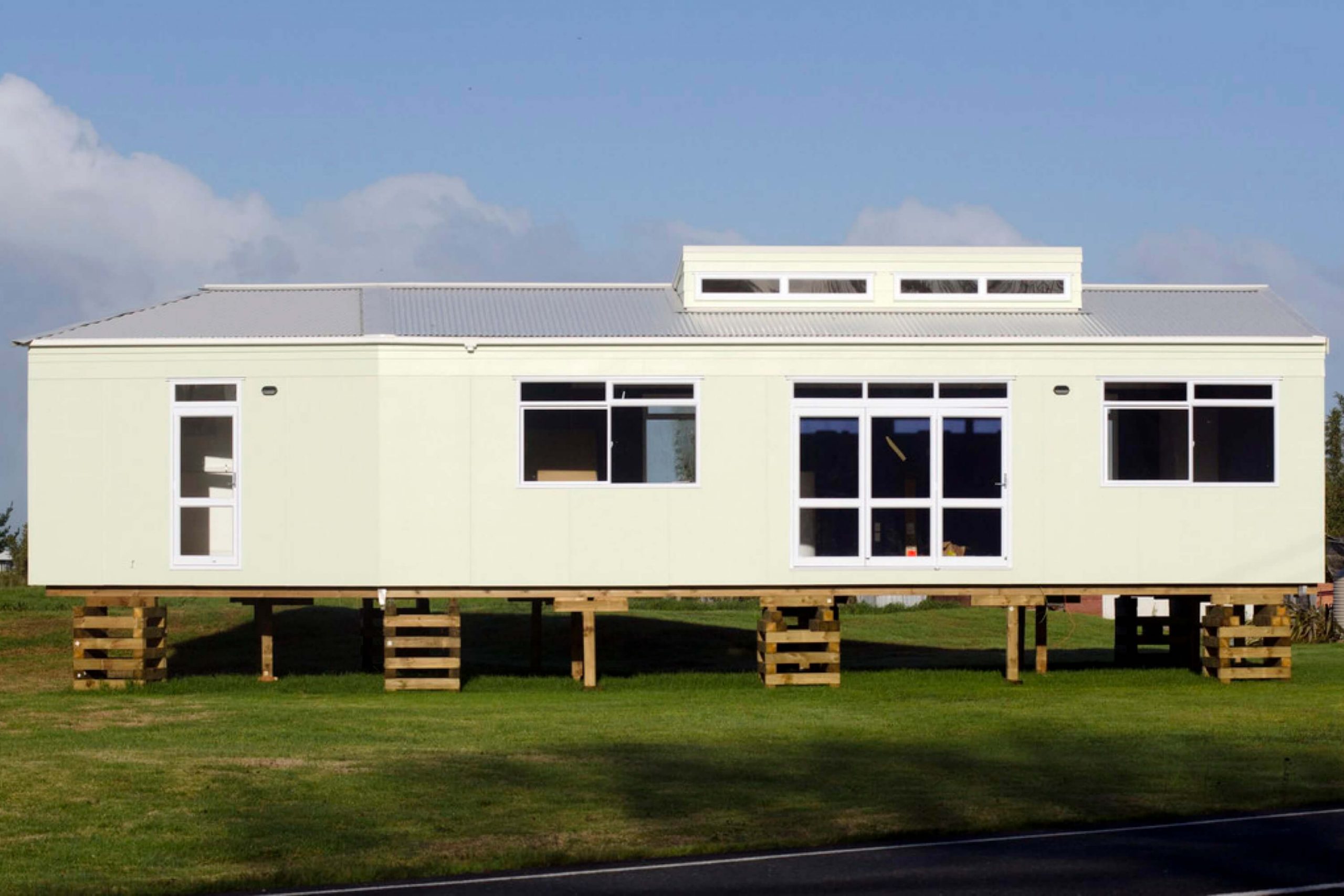 Put The Topped Plate On
This is the next step you need to take in order to build a porch roof. After the valley boards have already been connected to the existing roof, the time comes to put the top plate on.
To make sure that a connection with the top plate is done properly, measure each dimension of your supporting post.
Put The Rafters Over
When building a mobile home porch roof, putting the rafters over is an essential stage of the process.
Metal brackets or the birdsmouth joint method are typically used to secure the timber rafters. The rafters will be then fixed to the valley board on one side and linked to the top plate and supporting pillars on the other.
Related:What Is the Best Air Conditioner For a Mobile Home?
Protect The Roof With Plywood And Shingles Coverings
This is the final stage of the attached porch roof construction. You now have a full roof frame for your porch. All you need to do now is to simply cover it with plywood and shingles, layer by layer.
To enhance the appearance, first cover the roof sheathing with half an inch thick plywood, then put the shingles to the sheathed roof.
To build a great and durable mobile home porch roof with your mobile home, make sure to follow the step-by-step instructions.
Don't skip any steps, otherwise you'll have to redo the whole thing.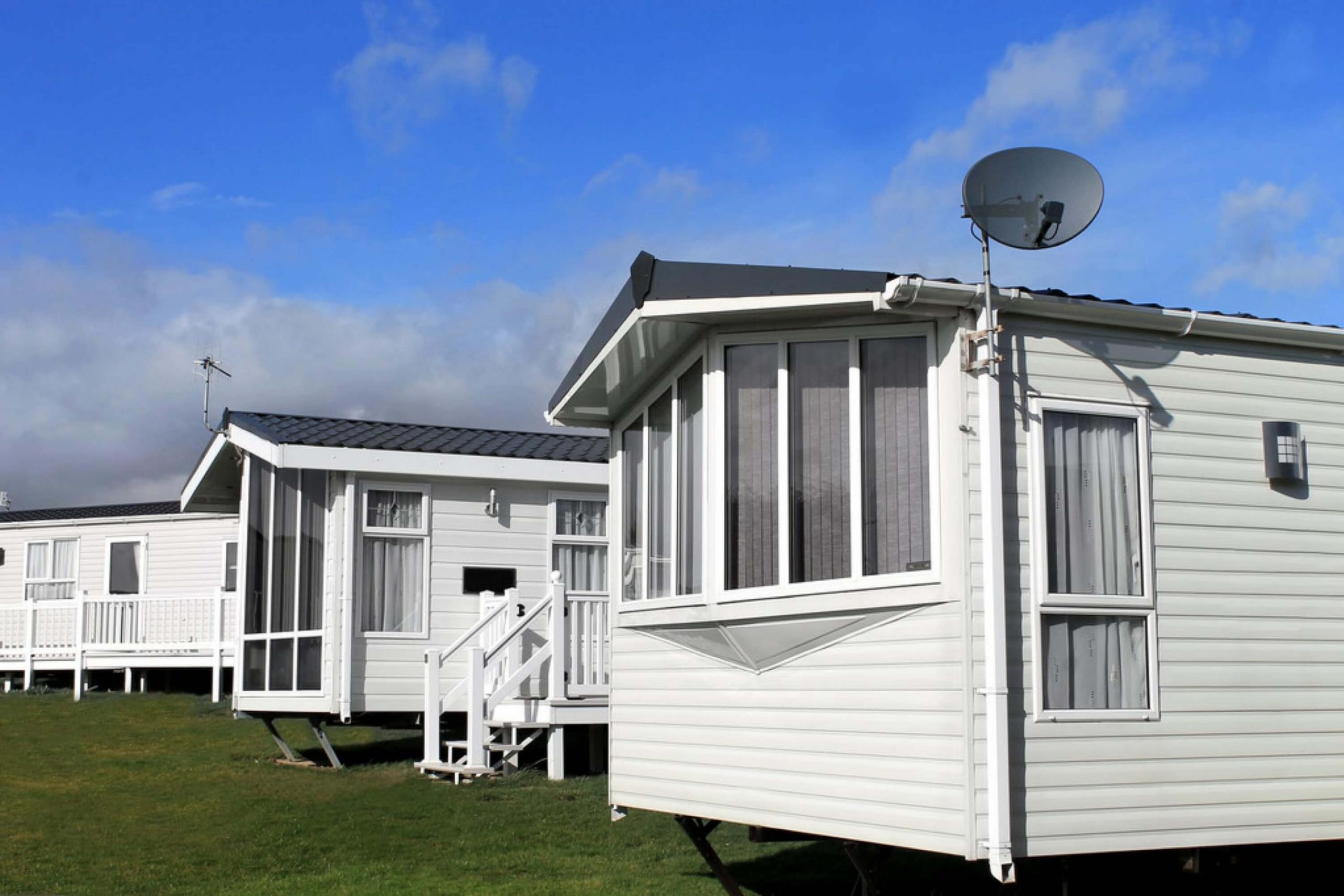 How to Add a Porch to Your Mobile Home?
Some of you may say: all right, now we know how to add a roof to our mobile home porch. But what if right now we don't even have a porch?! How do we build it?
Well, adding a porch to a mobile home is a bit more complicated task than attaching a roof to it, however, it does not mean that this mission is impossible!
To build a mobile home porch from scratch, you will have to complete several relatively easy steps that we will describe below. And if you are a handy homeowner, you will easily cope with the task in just a couple of days!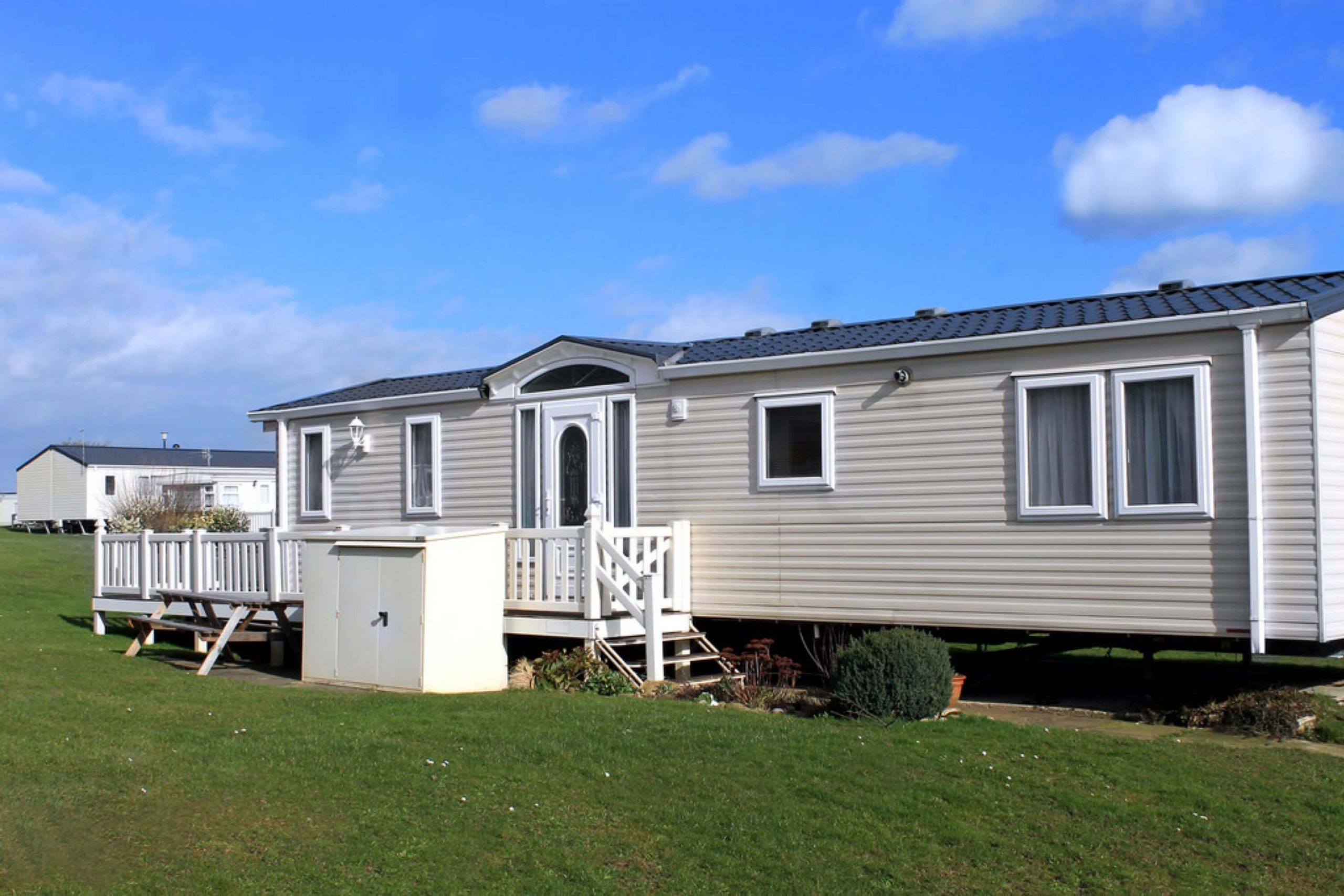 Start With Planning Your Porch
First of all, you need to determine the size of the future porch. If your mobile home is small, building a big porch makes no sense. On the contrary, if your home is big enough, a small porch or a mere stoop might not be enough.
As for the size of the porch, it may be either a stoop to set packages and unlock the door, or it may be a deck for entertaining. If you decide that you need a stoop porch, make sure you build it deep enough for the storm door to open out without squeezing you and your grocery bags against the rails.
For a larger porch, lay out any furnishings you are going to place on the porch, such as chairs or a barbecue grill, for instance.
Leave a little extra room around the edges for easy movement as well since you want to move freely around your deck. If you are planning a plywood deck for the floor, size it to be created from 4-by-8-foot panels.
Build the Framing
The frame of the porch should be built from 2-by-8 or 2-by-10 treated lumber on 4-by-4 treated lumber posts. You need to space and set the posts first, either in concrete footings or on top of a precast concrete deck footing block.
Set the frame below the height of the threshold, allowing for the thickness of the flooring or deck material. Frame the outside edge of the porch, which is bolted to the posts with lag bolts.
Install the joists between the sides of the outside or rim joists with joist hanger brackets.
Finally, space the joists 12 or 16 inches apart. Level the frame so that it runs slightly down toward the front edge to shed water; 1 inch every 8 feet is sufficient.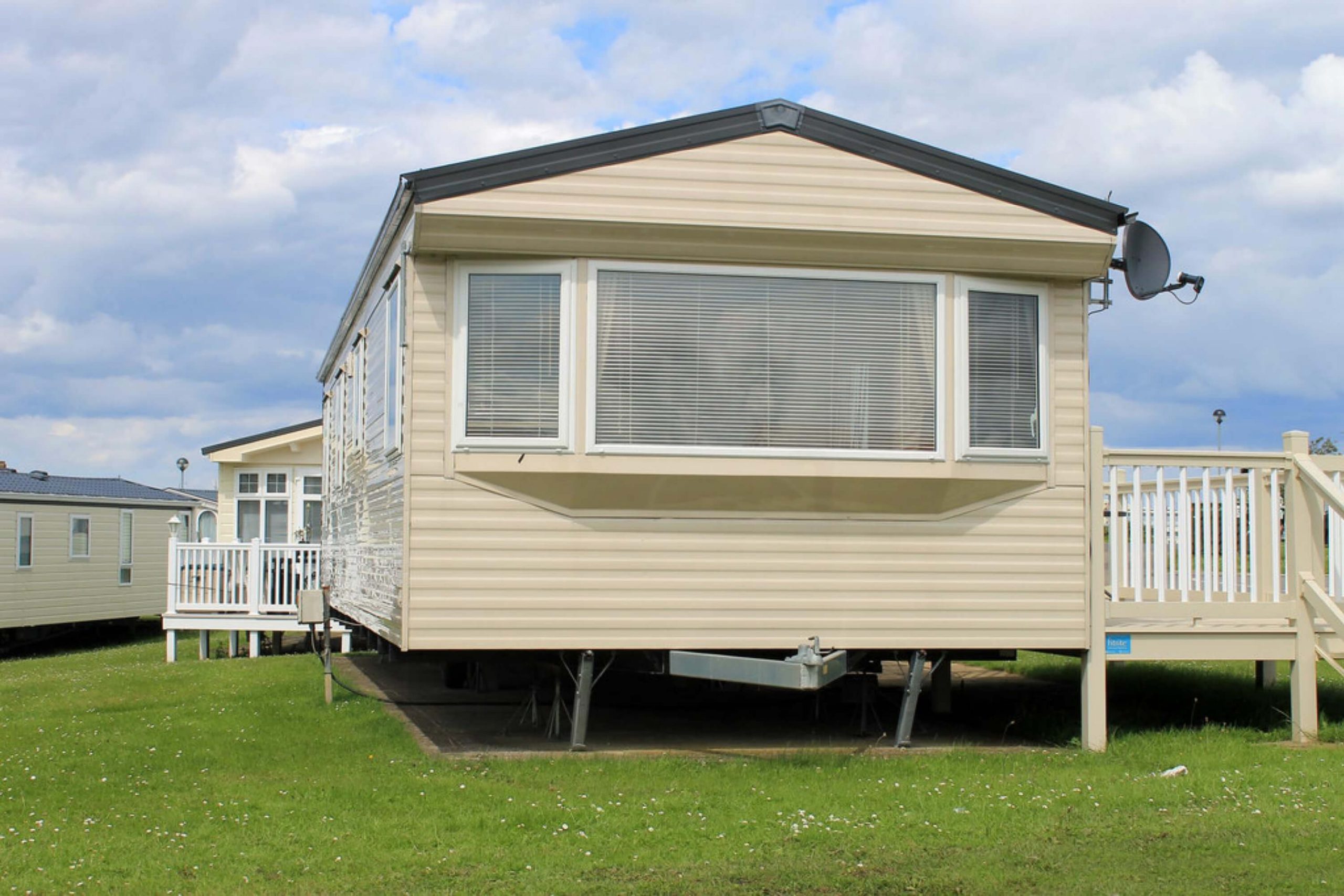 Build the Deck
The deck of the porch (which is also called the floor) can be made from many different materials. The most common are plywood, treated lumber deck boards, composite deck boards, and tongue-and-groove flooring.
To construct the deck, attach it directly to the joists with either deck screws or nails.
For deck boards, space them apart a bit in order to prevent standing water. Then, attach the deck to the house with lag bolts through the back rim joist into the studs of the house wall for security.
Related:How to Heat Under a Mobile Home?
Railings
Railings should be added along the sides and front edge of any porch more than twelve inches high. What you need to do is to space the posts no more than eight feet apart, then bolt the posts to the frame.
If you are going to build a roof over the porch, make sure you extend the corner posts high enough to support the roof in future.
Use prefab deck rail sections or build your own. Cut the spindles, or balusters, of the rail at 30 inches high.
Attach a top and bottom rail to the ends of the spindles so that the two rails are parallel to each other.
Fasten the rails to the posts using hardware L-brackets.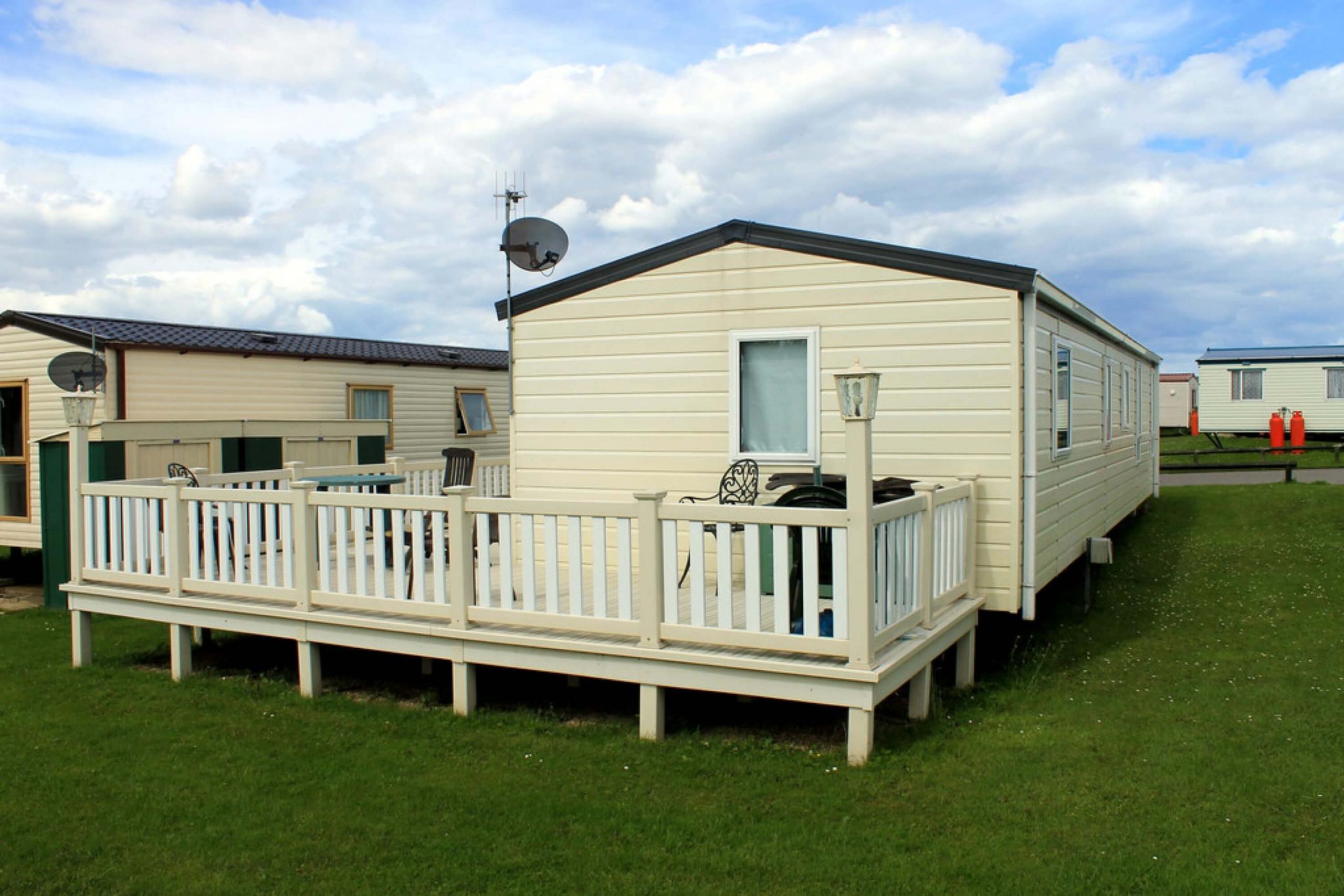 Roof
To complete the final stage of the roof building process, fasten the porch roof to the house with a horizontal lumber ledger board, bolted to the house wall studs at the top and rear of the roof. Install a beam on top of the posts along the front edge of the porch.
Slant the rafters down from the ledger board to this beam and attach the ends with hanger brackets. Space the rafters every 16 inches and cover the roof with plywood, roofing felt and shingles to complete it.
Like this, as you can see, building a porch for your mobile home is not something super complicated that will take you months!
However, if you lack practice in a similar type of work, or if you don't feel confident enough about whether you will be able to complete this task correctly, you'd better hire a professional who will build a porch for you.
Well, now you know in detail everything that is needed for adding a porch roof to your mobile home porch. As you can see from the information we have provided in this article, building a roof for the porch is not very difficult and with some skills, anyone can do that. You have also learned how to build a porch itself which is also good to know since mobile homes typically come without porches.
With all that in mind, you will now be able to adjust and renovate your mobile home turning it into a cozy living space with a porch and a roof over it, so that you could enjoy spending warm summer evenings outside sitting in a chair with a cup of tea or with a glass of your favorite drink!
Frequently Asked Questions
⭐How much time does it take to build a mobile home porch roof?
It may take up to four weeks. The time frame depends on the size of the roof that you need.
⭐How much does a manufactured home porch cost?
The price of a manufactured home porch is usually between 5000 and 10000 dollars.
⭐What's the price of building a deck?
If you want to build a deck, it may cost you between 6000 and 11000 dollars.