Fur rugs look expensive and give your home a luxurious look. Such a rug, even a small one, will make any interior look posh and custom. However, since real fur rugs are known for their high prices, many people choose to buy fake fur rugs instead to decorate their homes.
However, the owners of such rugs then often face the same problem: how to clean a fur rug if it is made of faux fur?
People are mostly uncertain because they don't know what cleaning products can be used in order to not cause any damage to the fur, and of course, what cleaning method would be better for this type of rug.
In this article, you can find the answers to each of these questions. You will learn how faux fur rugs can be cleaned and we will also provide you with the two alternative cleaning methods. In addition, you are going to find out a few handy tips regarding the cleaning process.
Finally, we will explain to you how fake fur rugs should be dried in order to keep the fur the same soft and colorful as it was initially.
How to Clean a Faux Fur Rug At Home?
If you have a fake fur rug at home, you have definitely wondered already how to clean your fur rug safely and effectively. These rugs are known for the wide variety of colors they come in, as well as the different lengths of fur.
HOW I CLEANED MY WHITE 3 INCH SHAG RUG
All these features make it possible to choose the rug that will fit your home and satisfy your aesthetical taste. In addition, these rugs look so cool and comfy!
However, if you need to clean your faux fur rug, it is important to be aware of how to do it correctly.
Otherwise, chances are high that you might accidentally ruin the item, which would lead to a decrease of its state and appearance.
Before you start a fur rug cleaning, always check out its care tag! It will tell you what cleaning method is acceptable for your particular item. However, there are a few general rules and recommendations that any owner of a faux fur rug must follow:
Do not wash it with colored rugs or fluffy carpets
Use warm water while washing
Hand washing only
Also, always check the care tag of your faux fur rug for any specific signs that indicate how exactly it should be cleaned (for example, there might be a dry-clean sign). 
In case you don't find any, feel free to proceed with one of the general cleaning methods that you can read about below.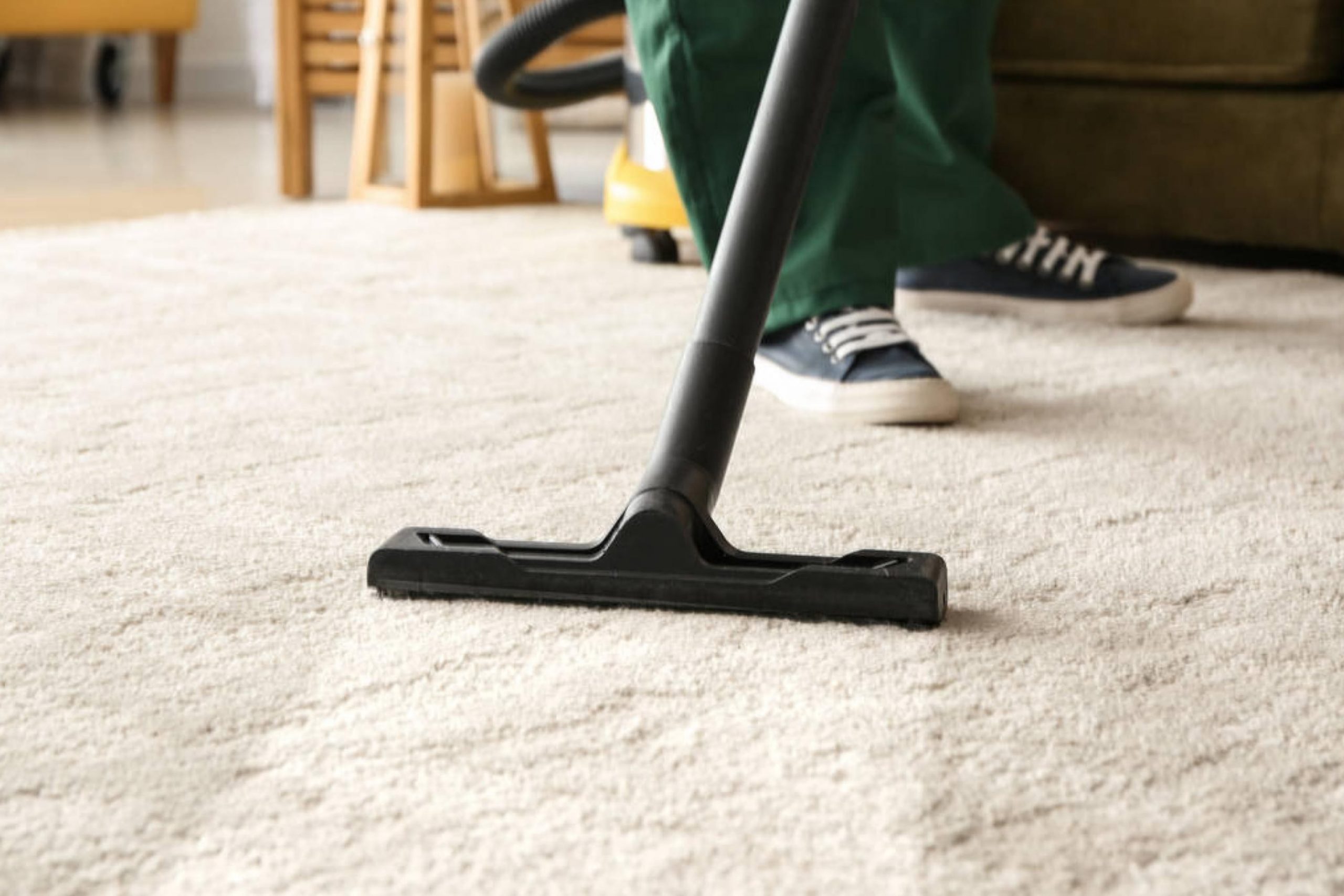 Washing A Faux Fur Rug In a Washing Machine
Once again, if you didn't find any signs on the rug's care tag that would suggest a specific cleaning method, then it is most likely that your rug can be machine washed safely. To wash this item in a washing machine, follow the next steps one by one.
Put the rug in the washing machine with no other clothing
Adjust the washing machine settings and use cold water with the least amount of spin possible
Use a mild detergent and fabric softener to delicately wash the rug
Only one complete wash cycle is enough
You should not be using fast washing cycles again and again!
After the wash cycle is finished, take the rug out from the barrel
Shake the rug diligently in order to remove the excess water
If shaking isn't enough, make use of a towel or sponges to absorb the remaining water
Make sure that you take all the steps without skipping any of them. Like this, the original shape and texture of your rug will be preserved much better.
If for any reason it is impossible for you to use this washing method, don't be upset! Fake fur rugs can also be successfully cleaned manually.
Of course, this method takes more time and effort, but it is the same efficient. Besides, it can be a good option for really big rugs that won't simply fit into a standard washing machine!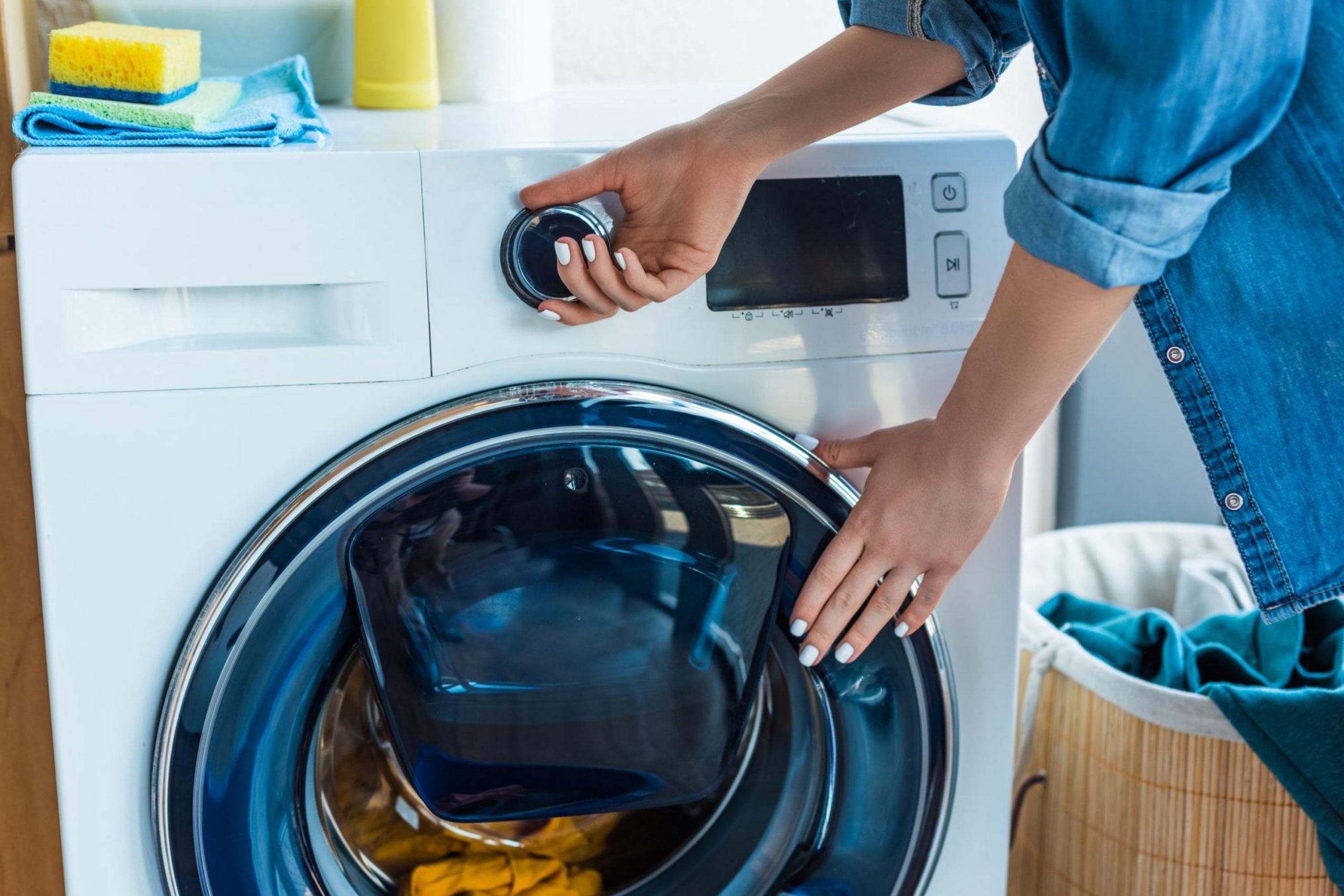 How to Wash Your Fake Fur Carpet Manually?
So, if you are not afraid to spend some time and elbow grease to get your lovely fur rug clean, this is what should be done.
First of all, fill the tub with cold water. Avoid using too much of it though. Keep the tub only half-filled
The next step is to choose the right washing product. You can use one of the rug detergent powders that are widely available in the market. However, mild laundry soap and other light detergents are also fine
There is no need to fully submerge the rug in the water. Just find the dirtiest areas and work on them one by one
Once all the spots are removed by hand, immerse the rug in the water, letting the dirt clear on its own
If there is still some dirt on the rug, try using lukewarm water instead of cold water
Use a brush to clean the sticky remaining dirt out
Finally, rinse your rug until all the suds are gone, and the water falling from the carpet becomes clean
These steps will lead you to the clean and fluffy rug, however, be careful with rough scrubbing! It may seem that such an approach will remove the dirt quickly but in fact, it can lead to the loss of the original texture or materials!
Like this, you can clean your rug either manually or by washing it in a washing machine. Usually, small rugs can easily be tossed into a washing barrel whilst larger items can only be cleaned by hand.
But if you don't feel like wasting time on manual cleaning, you can always hire a professional rug cleaner or take your item to the nearest dry cleaning point (if the rug allows that cleaning method).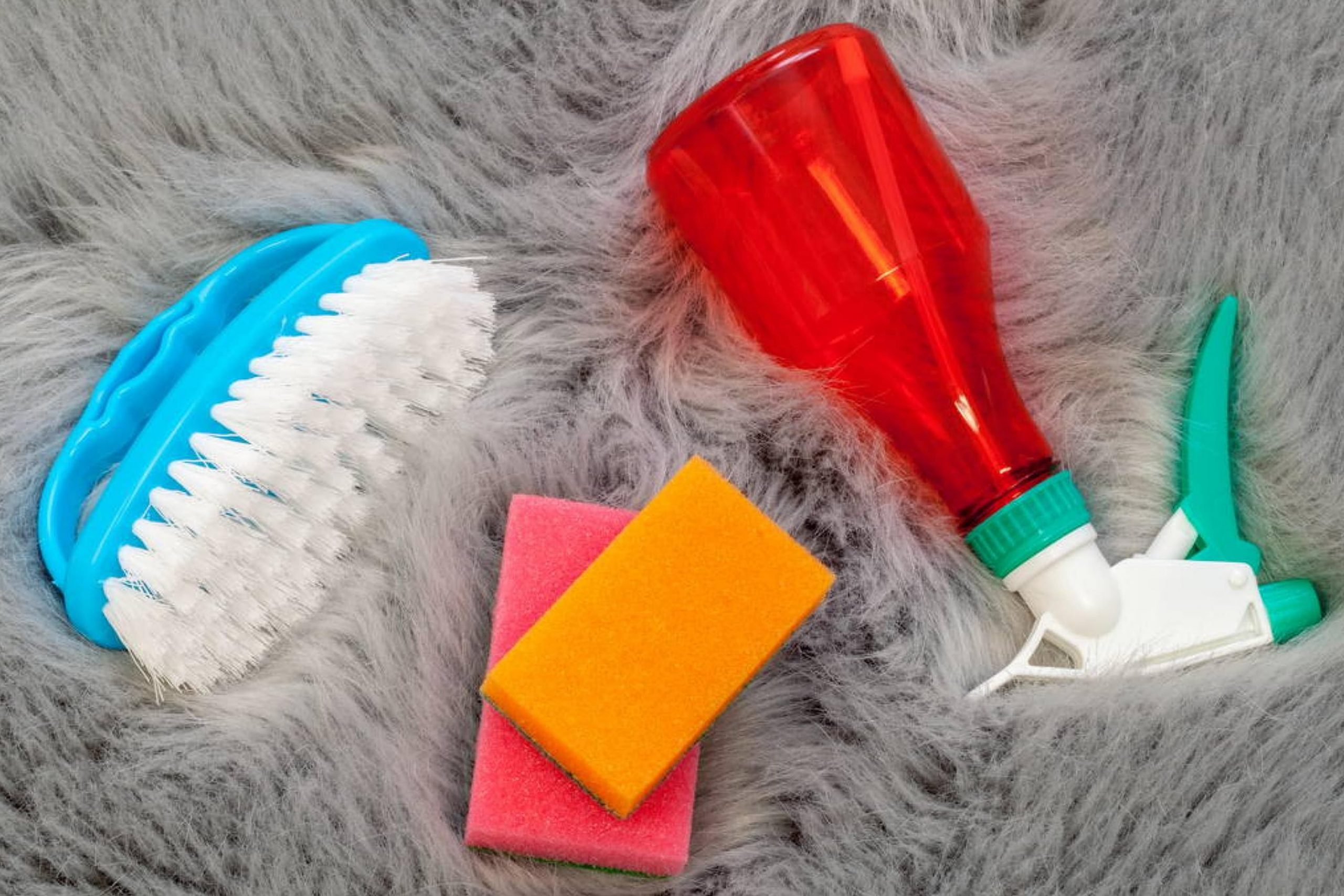 How Do I Dry My Faux Fur Rug Correctly?
This is one of the most frequent questions that the owners of such rugs ask.
After I wash it, how should I dry it? many people are afraid of accidentally ruining the faux fur by using the wrong drying method, and it makes sense!
Even though the fur is fake, it doesn't mean it needs no careful treatment. This is why e have prepared a few useful do's and don'ts that should be considered when it comes to drying a faux fur rug.
When you follow these tips and recommendations, you can be sure that your fake fur rug is protected during the drying session, and afterward, it will remain the same soft and fluffy as it has been before.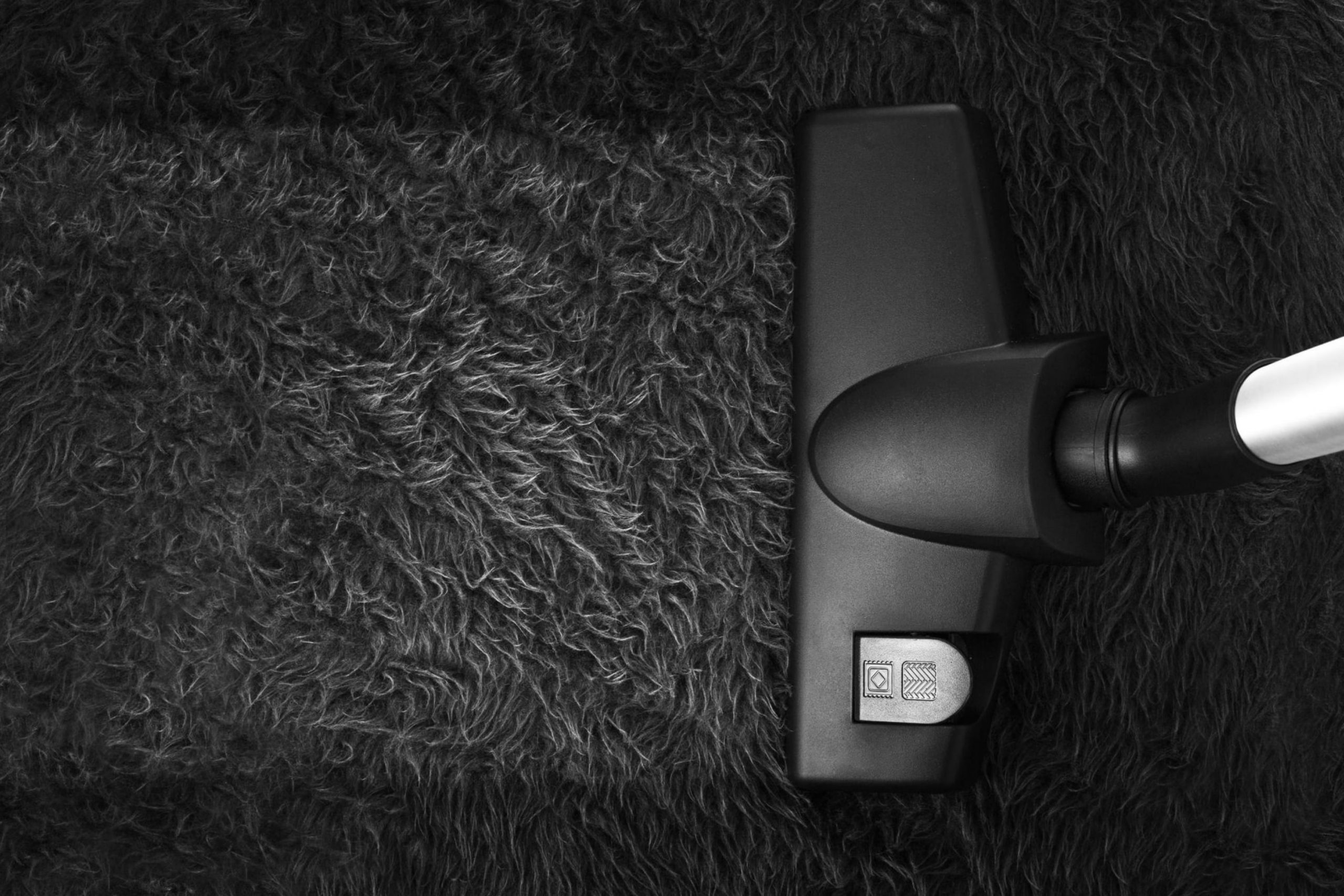 Some Don'ts Regarding the Drying Process
Do not use a dry-cleaner to dry the rug! Some people still use it with no heating settings, but it can damage the hair and the fur rug texture can become rough
Don't force your rug into the drying machine
Do not hang a heavy wet rug directly on the hanger or wall, otherwise, it will get deformed. The weight of the water will change the direction of the fibers in only a downward direction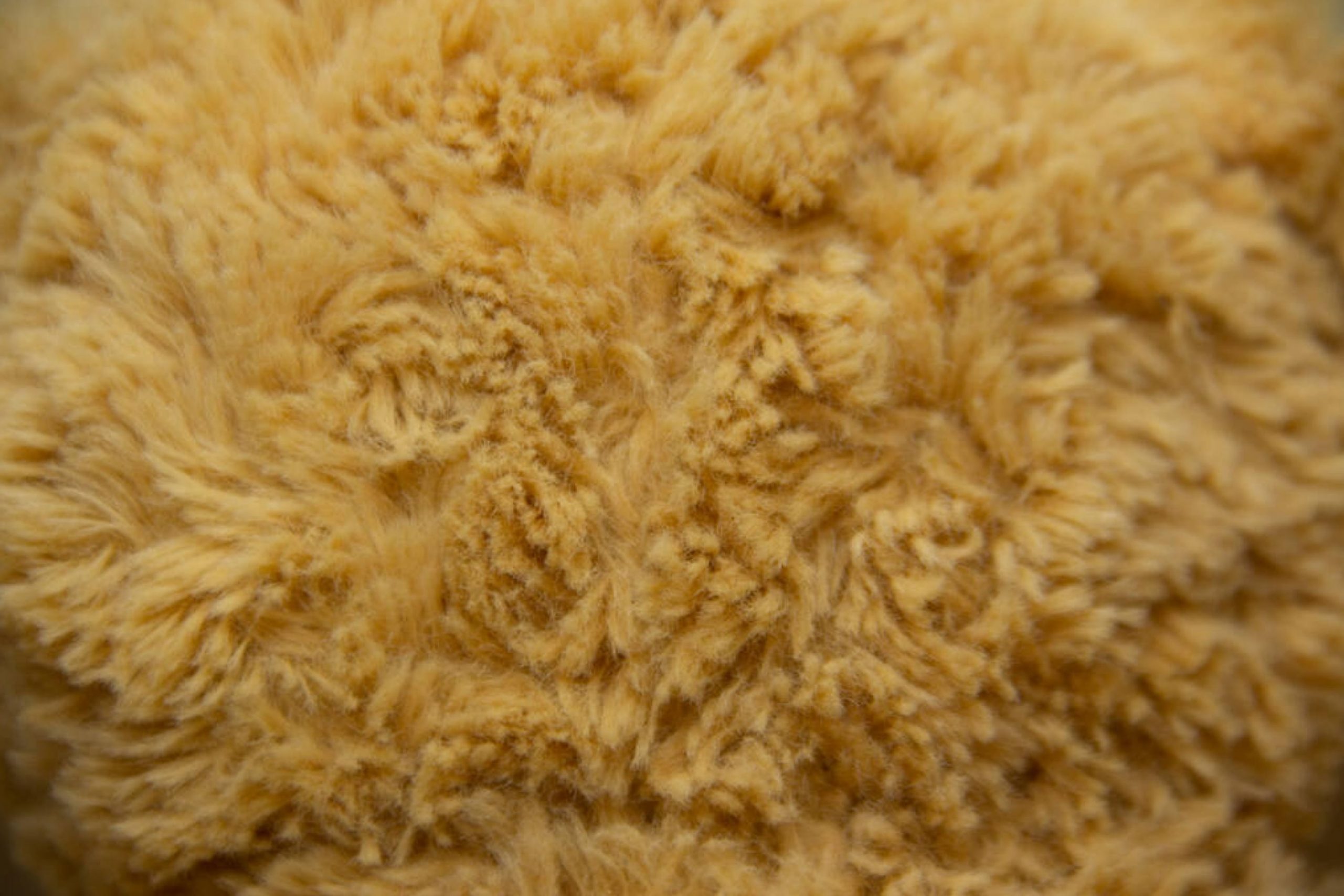 A Few Do's That You Should Keep In Mind
To keep your faux fur rug in a good condition longer, make sure that you follow these easy steps:
Air drying is the most reliable and safe way to dry fur rugs. Do it under the sun on a windy day for the best results
Yo can also use strong plastic hangers to hang the rug in the open air or on the rooftop
You may use a fan or a hairdryer in colder settings to speed up the drying process
Usually, it shouldn't take more than 48 hours in good sunny weather to get your fake fur rug dried. But if you need it to be usable again faster, then don't hesitate and opt for a hairdryer by using it according to the tips given above.
How to Restore Your Faux Fur Rug?
All the faux fur rugs are known for their long and smooth hair which makes it so pleasing and delightful to walk on them!
However, the more you walk on the rug the more lifeless the lovely fur looks! Finally, one day you can find out your fluffy rug is quite grubby.
How to Restore Faux Fur for $1
Fortunately, you don't have to throw your rug away should this happen. All you need to bring it back to life is a hairbrush, some basic hair conditioner, and a spray bottle. Sounds very simple and so it is. A few easy moves and the magic will happen!
Dilute the conditioner in the bottle with water. You need to mix around 1/3 conditioner to 2/3 water
Before you start spraying, give the rug a good shake
Run over it with the hoover to get rid of any crumbs, dust, etc.
Spray lightly across the rug with the diluted water-and-conditioner solution
Gently brush across the rug to pull out any knots or tangles
After brushing the full rug, give it a blast with the hairdryer to dry it out and give it a smooth finish
That's it! Your rug will now look like new again! You can use any hair conditioner for this procedure, but basically, the cheaper the better. After all, this is just a rug. And if you choose a scented conditioner, your rug will also be nicely deodorized.
As for the tools needed, opt for any spray bottle, you can even take the one that was previously used for another product like a hairspray, etc. Just make sure that you wash it thoroughly to remove the previous product's residue.
Now you know how you should clean your faux fur rug correctly without causing any harm to the long hairs of it. Since we shared two cleaning methods with you, it should be easier now to choose which one to opt for should you need to clean your rug.
Also, since you are now all the secrets of rugs cleaning, you will be able to maintain your lovely fluffy rug in a great condition, making sure it looks the same awesome and feels the same comfy as on the day you bought it.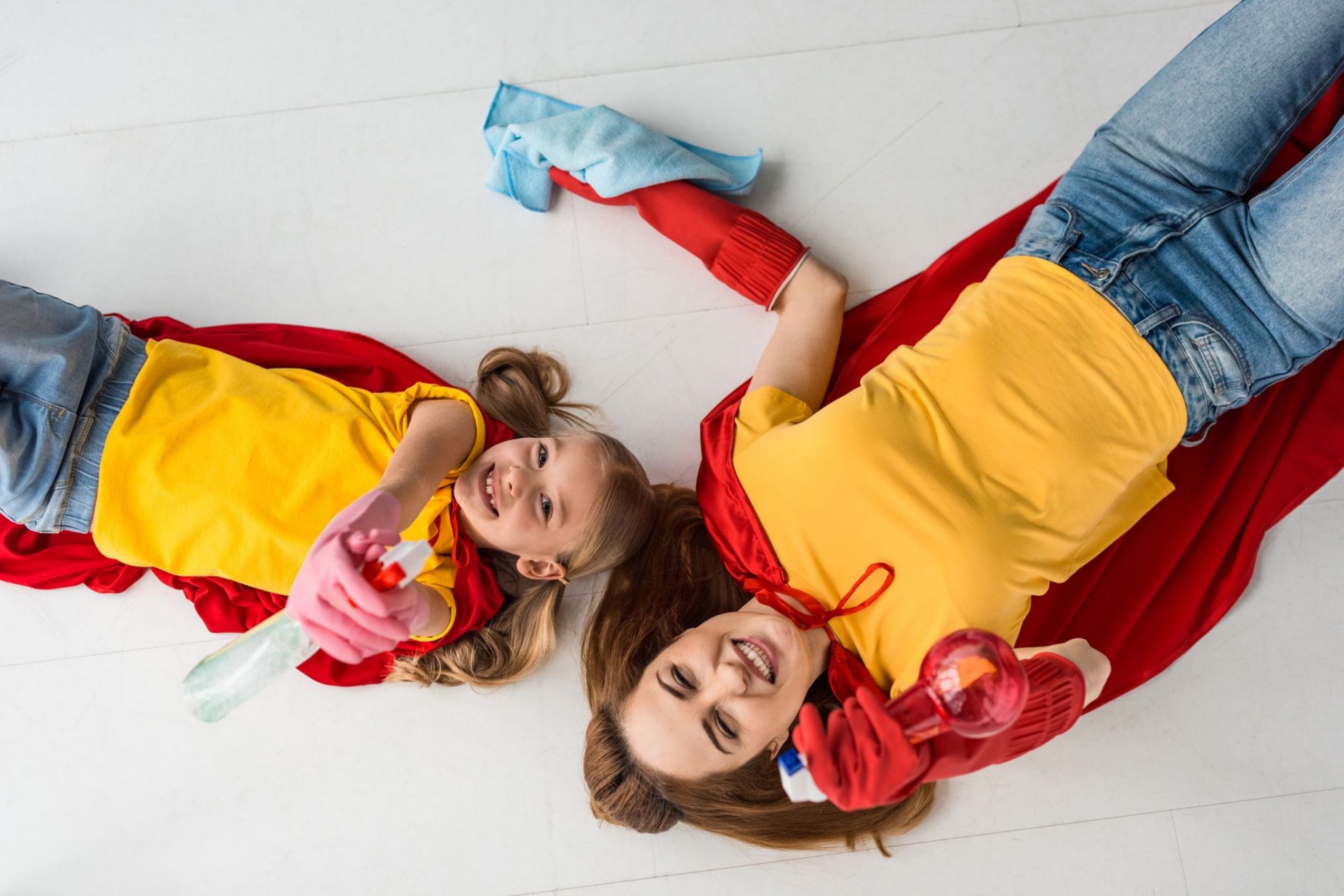 Frequently Asked Questions
⭐Can you put a faux fur rug in the dryer?
No, this type of rugs should not be tumble dried. It can damage the fur pretty much.
⭐Can you wash faux fur rugs?
Yes, most these rugs can be washed unless the care tag says the opposite.
⭐Can you vacuum a faux fur rug?
Of course you can! Vacuuming will allow you to remove the dust much better from the long hairs.