So, what is a mild detergent? A mild detergent is a gentle detergent for clothes or a soap for laundry or dishwashing containing only surface-active agents that dissolve dirt and grease. Unlike ordinary detergents that can contain enzymes or abrasives, depending on the product. Can do best in a wool laundry in cold water.
Even at home, we are surrounded by different cleaning and washing chemicals. However, most of them tend to irritate our skin. Below you will find some useful tips on how not to get lost among the variety of mild liquid detergent products and choose the best and safest ones.
There is plenty of washing liquids today and sometimes it may be difficult to choose the one that is most harmless not only for your clothes but also for your skin. A win-win option will be to pick a mild detergent.
What is considered a mild detergent?
It is a washing product that only contains surfactants and it works as a dissolvent for dirt. For those who don't know, the main quality of surfactants is that they destroy connections between different solids which makes them indispensable when you need to wash something oily or greasy.  Unlike many strong washing liquids, this kind of product does not contain any aggressive elements such as builders which makes it safer for our skin. Also, mild washing products are usually very foaming.
In a household, mild cleaning detergent is widely used every day. We can apply it either for dishwashing or when doing our laundry, as well as other cleaning purposes like washing floors, for example. There can be both fragranced and fragrance-free detergents which are good if you don't like any specific or strong artificial fragrances.
Mild Detergents vs Soaps. Is There a Difference?
In fact mild detergent for cleaning and soap are pretty much alike. They both have a similar structure and contain the same elements that make these products so efficient in performing washing and cleaning tasks.
The active cleaning agents that both soaps and detergents have are usually used to make the surface more washable so that all the dirt could be washed away easier and more thoroughly.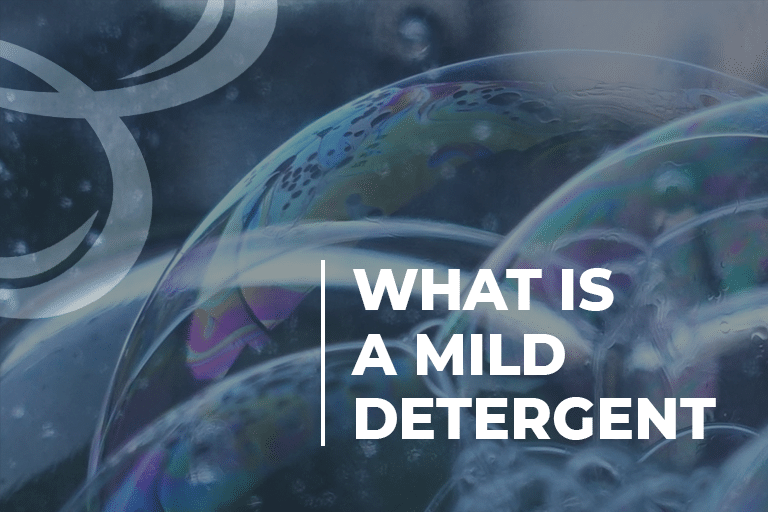 Dishwashing Soap for Cleaning the House
Good old mild dishwashing liquid, or simply a dish soap, is a perfect example of a mild detergent. Though it is mostly used in the kitchen for scrubbing pots and pans, it can be applied for surprisingly more cleaning tasks, both outdoor and indoor!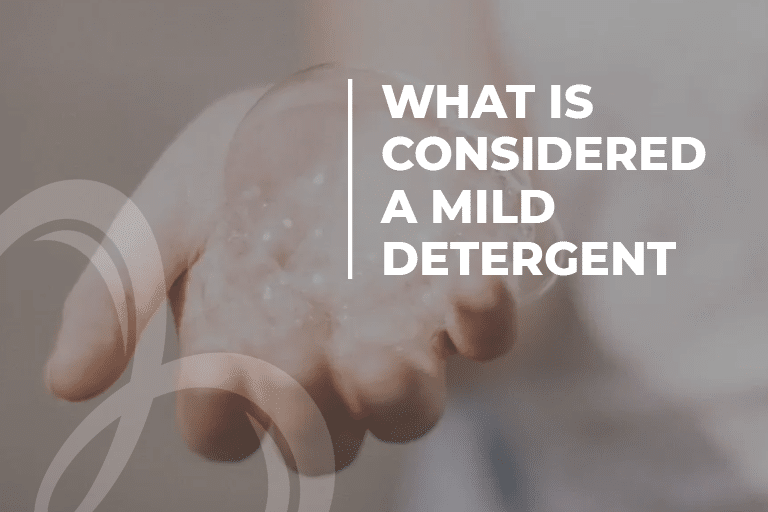 For example, you can use it for washing the floor. A couple of spoons of dish soap added to a bucket full of water will make your floors shine. It is especially good on such surfaces as linoleum and vinyl, by the way.
You might not know, but dish soap is very efficient at washing any oil stains from clothes. To get rid of the stain, simply rub some product into the damaged area and then wash it at the highest temperature allowed for a certain kind of fabric.
If you want to keep your kitchen surfaces clean, dish soap is a good choice, too. What you can do is to mix some mild dish soap for cleaning with warm water in your spray bottle. Works well for counters, windowsills, etc.
You probably know how fast kitchen appliances get dirty. To solve that problem, use ordinary dish soap to clean your toasters, ovens, blenders and other "kitchen helpers".
What else can you make clean by using your dish soap? Kitchen drawers, windows (or any other glass surface), metal window blinds and even – you won't believe it! – air conditioner filter! Only be careful when you wash your air conditioner: make sure you are using a soft toothbrush and warm water to rinse and dry it.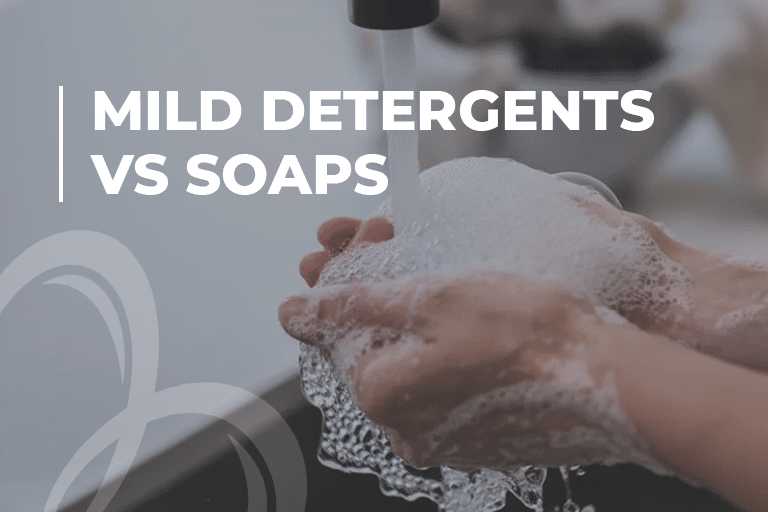 As for the outdoor cleaning chores, dish soap can be successfully applied to help you to deal with dirty garden chairs and tables, both plastic and metal. However, you shall never use it for taking care of any wooden furniture!
5 reasons to use Dawn dish soap for cleaning windows
Your favorite grill that the whole family uses for a barbecue can also be cleaned by simply using a mix of water and dish soap. Only make sure you prepare a really strong blend and remember to rinse everything thoroughly with water afterward!
How do you use mild detergent?
In the kitchen for scrubbing pots and pans
16.67%
For washing the floor
25%
For washing oil stains from clothes
36.11%
Probably, the most unusual sphere where dish soap can be applied is jewelry cleaning. As for this one, be careful and make sure that all your jewelry items are ok with any washing products, even the mildest ones! Some of the gemstones and metals may get ruined when getting in contact even with the gentle chemicals.
What Mild Detergent Is Best to Use at Home
This is probably the most worrying question for everyone who takes care of his or her health, especially for those of us who have babies. Which mild detergent for clothes would be the best one? Which one to use for bath or cleaning?
Well, if you have a little child or a baby in the household, you know that their skin is extremely sensitive. In order not to cause allergy or skin irritation, it is recommended to use such safe and mild laundry detergent as Dreft, Puracy Natural Laundry Detergent, Purex, Eco Nuts Detergent (organic) and ECOS Laundry detergent when washing your child's clothes. They are safe for a baby from the first days of its life.
Zero Waste, Green, and Eco-Friendly Household Cleaners
If you need to choose a bath wash, give preference to well-known labels like Johnson's or Puracy. Also, Dr.Bronner's Castile soap established itself to be a safe product (besides, it is unscented).
Concerning this, people often wonder whether such popular washing product brands as Tide and DAWN are safe and mild. So, is Tide or DAWN a mild detergent? Well, let's say that they do work when you need to clean something troublesome.
DAWN is especially good at it as it can cope with almost anything starting from Vaseline and oil and ending with killing fleas. However, it contains ammonia which is a bit toxic. As for Tide, it has a mild and gently product called Tide Free and Gentle liquid laundry detergent.
However, if you want to buy an efficient and safe washing product for your home, no matter whether it is for cleaning or laundry, you'd better choose one of the organic brands. Luckily, there are plenty of them nowadays.