Lunch totes by Vera Bradley are the dream of almost any girl in the world! Colorful, eye-catching, and exclusive, they are not just mere plastic boxes for the food or cloth totes for our lunch boxes everyone has.
However, like any other cloth item, these lunch bags need proper and regular maintenance and cleaning to be able to always look neat and tidy. And since many girls are afraid of ruining their VB lunch bag simply because of using improper cleaning methods, we decided to help them (and you) out.
So today we will tell you how to wash your VB lunch bag and whether it can be washable at all. You will also learn a few handy tips on how to keep you Vera Bradley always good-looking and refreshed with minimal effort. So get ready for the exciting trip to the world of fashionable bags' maintenance!
Vera Bradley Lunch Box Care Instructions
If you read your Vera Bradley lunch sack's care tag carefully, you will see that it says washing is allowed. Moreover, the tag assures you that putting your lunch bag into the washing machine is safe.
And indeed, you can safely machine wash these colorful lunch bags if you see it is time for them to be cleaned. Since they are made of fabric, you can't just wipe them with a wet cloth like you would do with the plastic container for lunch.
This is why we recommend you launder your VB lunch bags regularly using a few very simple care tips:
use a cold water gentle cycle for laundering these lunch bags
wash them with a detergent made for cotton fabric, not for the delicates
after the washing cycle is ended, reshape your lunch bag to fix any distortions caused by laundering
dry it being hung on a clothes hanger outdoors (if possible)
for any minor cleaning purposes, feel free to spot clean your VB lunch bag. They need no dry cleaning!
before tossing your VB lunch bag into the barrel, remove the cardboard if there is one, and clean it separately with cold water and a bit of detergent
Since VB lunch bags require no specific care, such as dry cleaning, etc, maintaining them is very simple and it takes very little time and effort.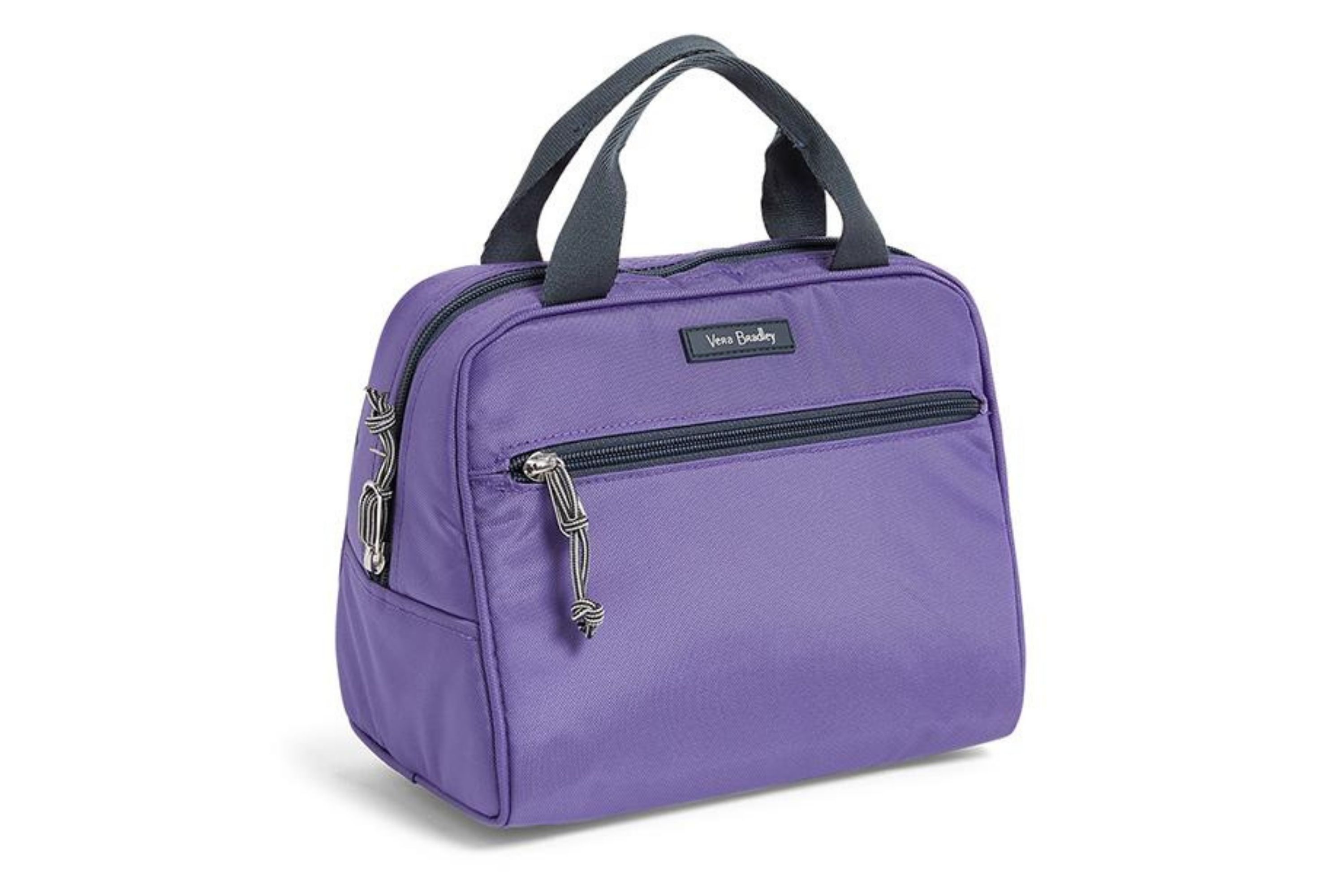 Can You Wash Vera Bradley Purses?
Washing a Vera Bradley purse is possible since all the products of this brand are made with easy care rules in mind. And what is even greater, you will not need any specific detergents or demanding laundry conditions to keep your VB purse look like new!
To get the best results, always launder the VB purse in cold water. Also, remember to set your washing machine at the delicate wash cycle, and add a mild detergent that is made for cotton fabrics. Like this, your purse will retain its bright colors, and the texture of the material will remain the same great and high-quality.
As for drying, our advice is to dry your VB purse outdoors by hanging it on a clothes hanger. It is better to avoid using a tumble dryer since it may lead to the item's distortion which might be difficult (if not impossible) to fix.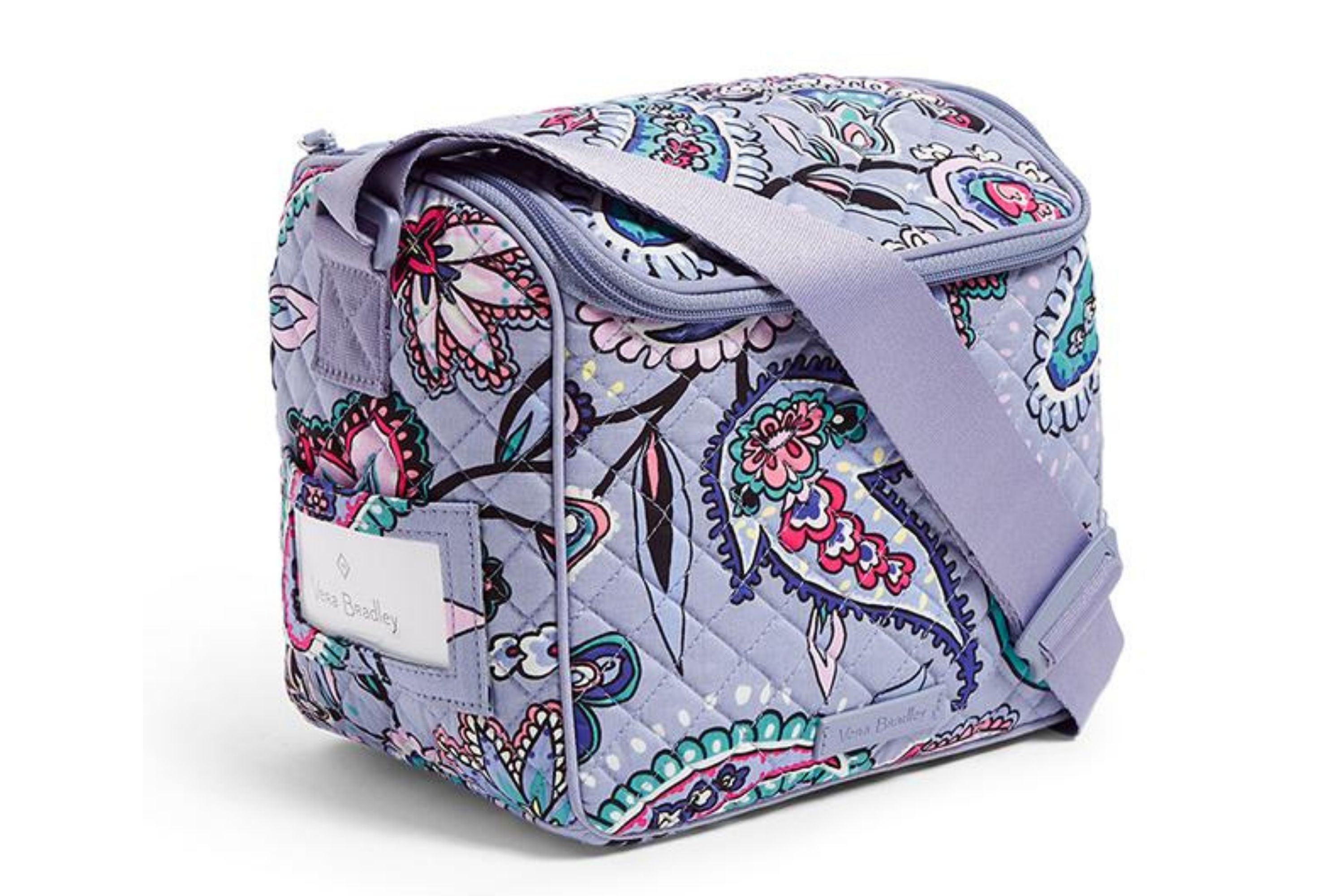 How to Clean Vera Bradley Backpacks?
All the VB backpacks are the same easy to clean as the purses and lunch bags by this brand. So if you are using your colorful VB backpack daily and it gets dirty pretty soon, you are lucky since cleaning it will not take you much time and effort!
To bring the item its vivid colors back, you simply need to follow a few easy steps:
Set your washing machine at delicate washing cycle
In cold water, launder your VB backpack with a mild detergent used for cotton fabrics
After the backpack is clean, take it out of the barrel and reshape
Air dry your VB backpack
We do not recommend you tumble dry them since such hot air and constant rolling in a barrel may lead to the item's significant distortion which can be pretty hard to fix.
Also, avoid applying bleaching agents on your VB backpack since these products will most likely fade the colors.
Easy method to clean lunch bag without using brush
Basic Vera Bradley Bags Care Tips
Vera Bradley brand produces not only totes and lunch bags, but also purses, backpacks, and many more. In addition, their products are often made with the use of different materials. It means that two bags by VB can be washed differently.
This is why you need to always be careful when going to give your fashionable VB bag a good "bath"! If you do anything wrong, it may damage the item or even make it completely useless so that you will have to buy a new one!
Always check the care tag prior to cleaning or washing your VB item. Some of them can only be machine washed whilst others may require spot cleaning only.
Not all VB bags and purses are dryer safe! Keep that in mind when you will be washing yours next time.
VB bags with the cardboard bottom must only be spot cleaned or hand washed. No washing or drying machines!
Avoid hanging your Vera Bradley between the uses since it may lead to the item's distortion.
In case you spot a small stain on the inside lining of your VB bag, wipe it away with the baby wet wipe.
Always pre-treat the stained areas on the bag prior to tossing it into the washing barrel. Use any stain-treating product you prefer.
With these tips and suggestions in mind, you will be able to easily keep your Vera Bradley clean and bright-colored longer making everyone wonder how your bag can look like new that long!
Make sure you use everything you learned today, and these bags will delight you with the bright colors of their exclusive patterns way longer.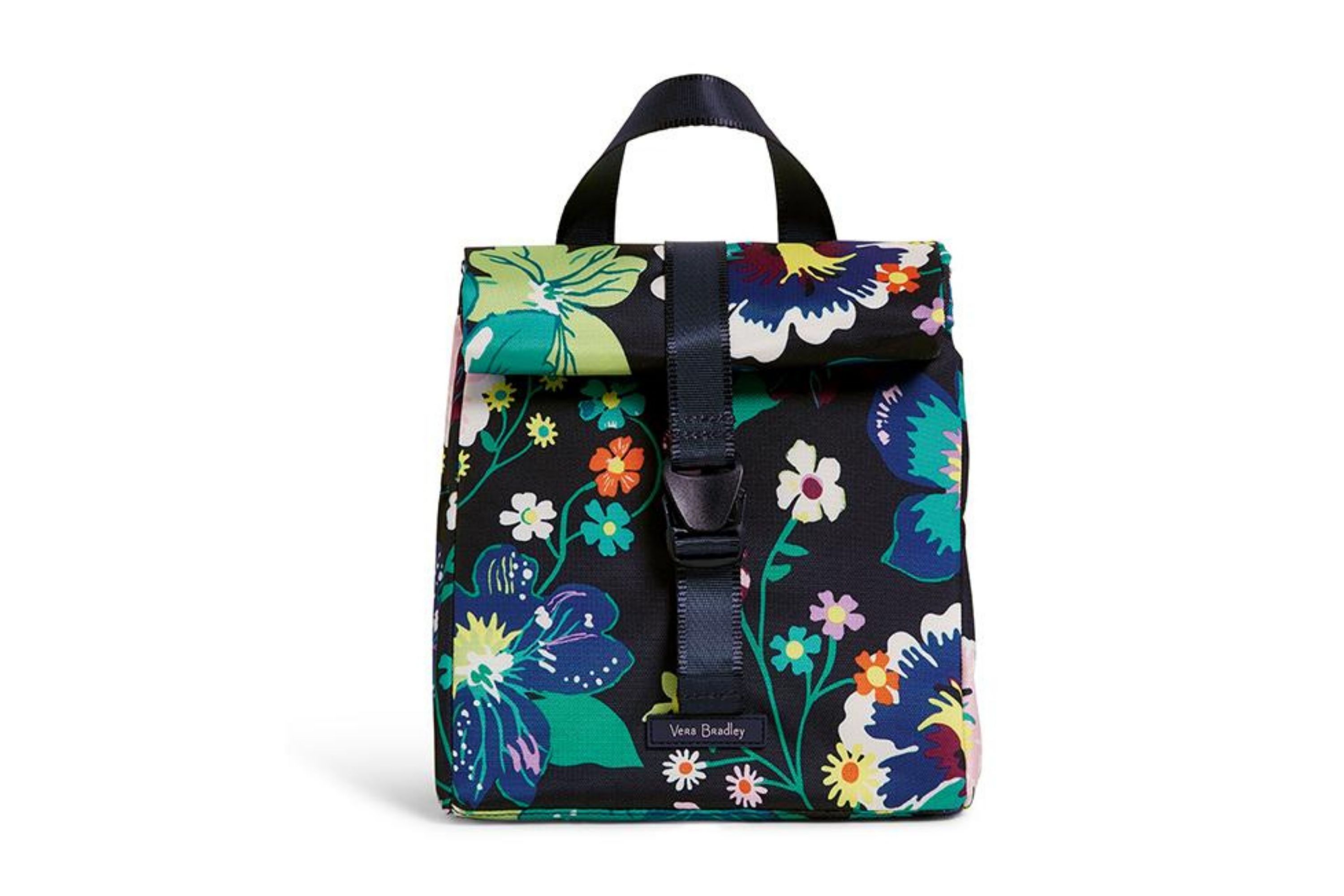 Frequently Asked Questions
⭐ How to clean the Vera Bradley lanyard?
Wash on a cold and delicate cycle in a washing machine.
⭐ Can you wash vera bradley purses in the washing machine?
Yes, if they have no cardboard bottom.
⭐ Where are vera bradley bags made?
These bags are made in China.
⭐ How to remove cardboard from vera bradley bag?
Most VB bags have a slit to make it possible to take the cardboard out.