Whether it is summer and you spend the most of your free time at the beach sunbathing and swimming, or you just relax in the nearby park on a green lawn, you anyway need a towel or something similar to spread on the sand or grass and sit on it safely without being worried about your dress or jeans!
And since using a regular bath towel is not an option simply because it will collect all the grass, hay, sand and debris around you, many people start looking for something universal that is easily portable, takes little space in the bag, and can be easily maintained.
And a sand cloud towel seems to be exactly the solution!
However, after you finally buy this awesome thing, you realize that now you have another point of concern: how to wash your sand cloud towel properly to not ruin the fabric?
This is why today we decided to dedicate this article to the issue of a sand cloud towel care!
From the article below, you will learn how to launder this type of towel correctly, how to maintain it, and what it actually is. And well, you will finally be able to answer the question of what makes these towels so extremely popular!
Sand Cloud Towel Washing Instructions
If you have just bought a sand cloud towel, and this is your very first towel of this type in your life, then you definitely want to know more about washing sand cloud towels! And it does make sense to learn more before you start using it since sand cloud towels need a sort of specific care.
No worries, it does not mean that you will need a special washing liquid or powder to launder it!
Also, it does not mean that this type of towel required any individual washing routine! However, there are certain nuances about maintaining it that you should know in advance.
So how to wash these beach towels, you may be wondering? Basically, its maintenance consists of two major stages:
Pre-washing
Washing routine
Let's start with the pre-washing stage. See, when you just bought your new (and maybe your very first) sand cloud towel, it is highly recommended that you pre-wash it before you start using it actually.
If you pre-wash the towel, it will become extra soft which is great! To do this, simply soak your sand cloud towel in a bathtub in cold water overnight, or at least, leave it there for twelve hours.
And remember that this must be done before you wash your towel for the very first time!
See, while being soaked in cold water, the cotton fibers of the towel will expand and bloom which will ensure the maximum absorbency and softness. Then, simply wring the towel and let it hang dry.
You will only need to do this when you first get your towel, there is no need to repeat the process! It also doesn't hurt to give a tug on the knots of each fringe piece to ensure they are nice and snug so they won't unravel when you wash.
As for the washing itself, we recommend you launder your sand cloud towel in cold or medium heat water, on a gentle cycle, with similar colors. Do not use bleach or fabric softener though!
Fabric softener will actually make your towel less absorbent! To remove excess detergent, add a cup of white vinegar to the wash once a month or so.
And since these towels dry extremely fast, you can simply hand dry yours. It will preserve the item and keep its fabric in a good state way longer.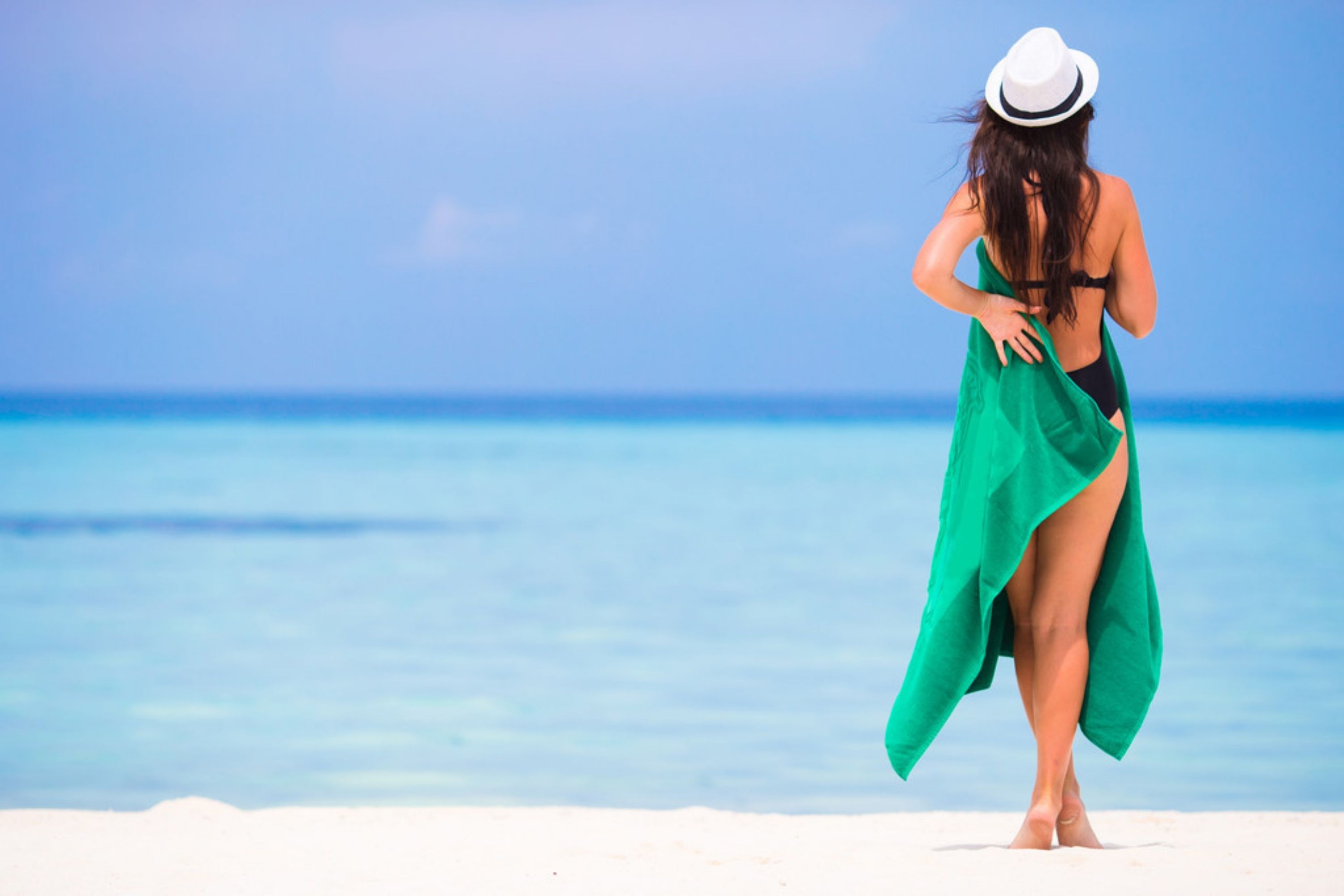 Can Sand Cloud Towels Go In the Dryer?
After washing your sand cloud towel, you might wonder whether it is ok if you tumble dry it instead of letting it dry itself. Well, even though these towels dry really fast, sometimes you might need to speed up the process, that's absolutely fine!
And yes, sand cloud towels can go to the tumble dryer.
The only thing that you should keep in mind when tumble drying them is that, to machine dry your towel, do so on low to medium heat. Also, you can make use of a warm iron to smooth out any unwanted wrinkles.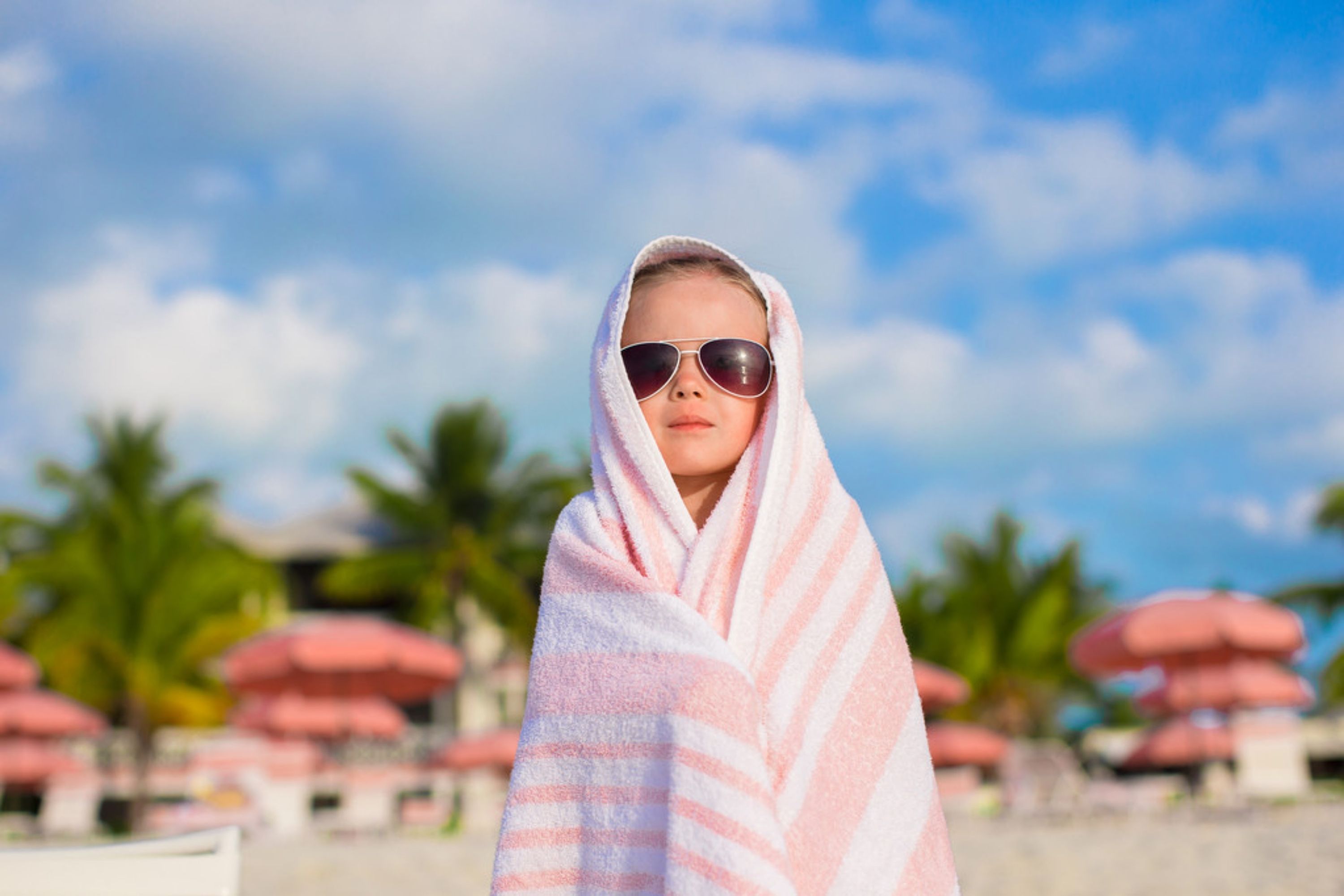 Related: 5 Life Hacks How to Wash Underwear 
Some Maintenance Tips
Since we use sand cloud towels at the beach and in the parks, these items get in constant contact with sand, grass, dust and lots of other minor debris around us. Naturally, it often happens that something can get stuck to the fabric or some threads would get pulled out a bit here and there!
If this happens, and your towel gets caught on something and a thread gets pulled a bit out, don't stress out! You can simply cut off the piece of thread that is popping out. As your towel is woven, cutting this single piece will not cause it to unravel.
After a wash, you may also find that a piece of fringe has come undone. Again, this is an easy thing to fix! Simply separate the threads into two equal sections.
Twist each section in a clockwise motion.
Then twist both sections together in a counter-clockwise motion. Tie the knot off at the end and you're good to go!
Well, now you know how to launder your sand cloud towel correctly, how to dry it, and even how to fix some minor flaws that may appear after a frequent use.
But you might still be wondering what makes these towels so special, and why they are called sand cloud towels in fact. And this is what we are going to explain to you right now!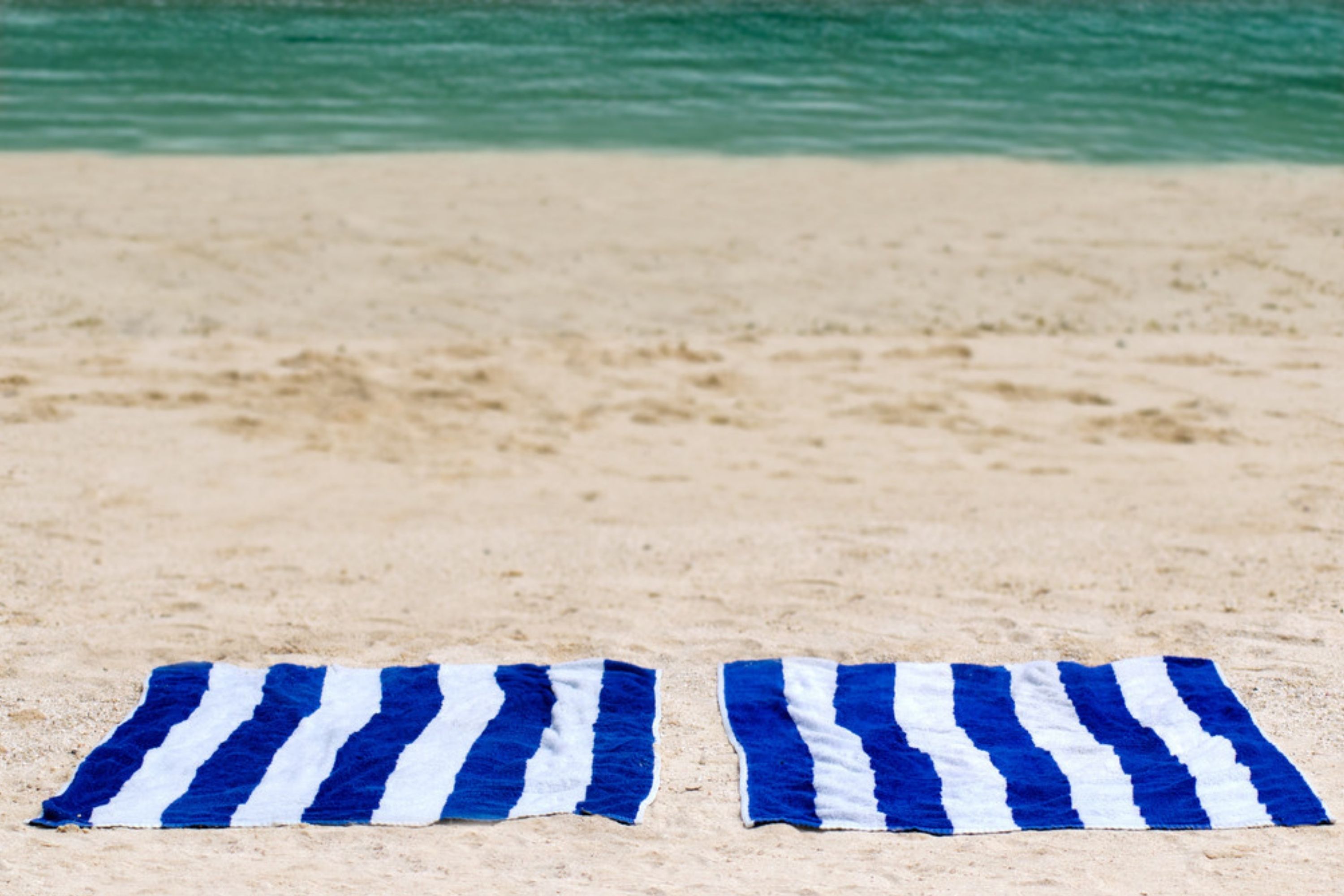 Related: 5 Laundry Mistakes That Can Ruin Your Clothes And Machine 
Types Of Sand Cloud Towels
If you think that a sand cloud towel is an item that comes in one size only, you are wrong! Yes, the majority of users have extra large towels since those are more suitable for being used as a beach towel or a seating cover to take with you to the park or for a trip.
However, there are a few more options that the manufacturer offers, and once you get to know the XL towel, we are pretty sure that you'd want to test the rest of them as well!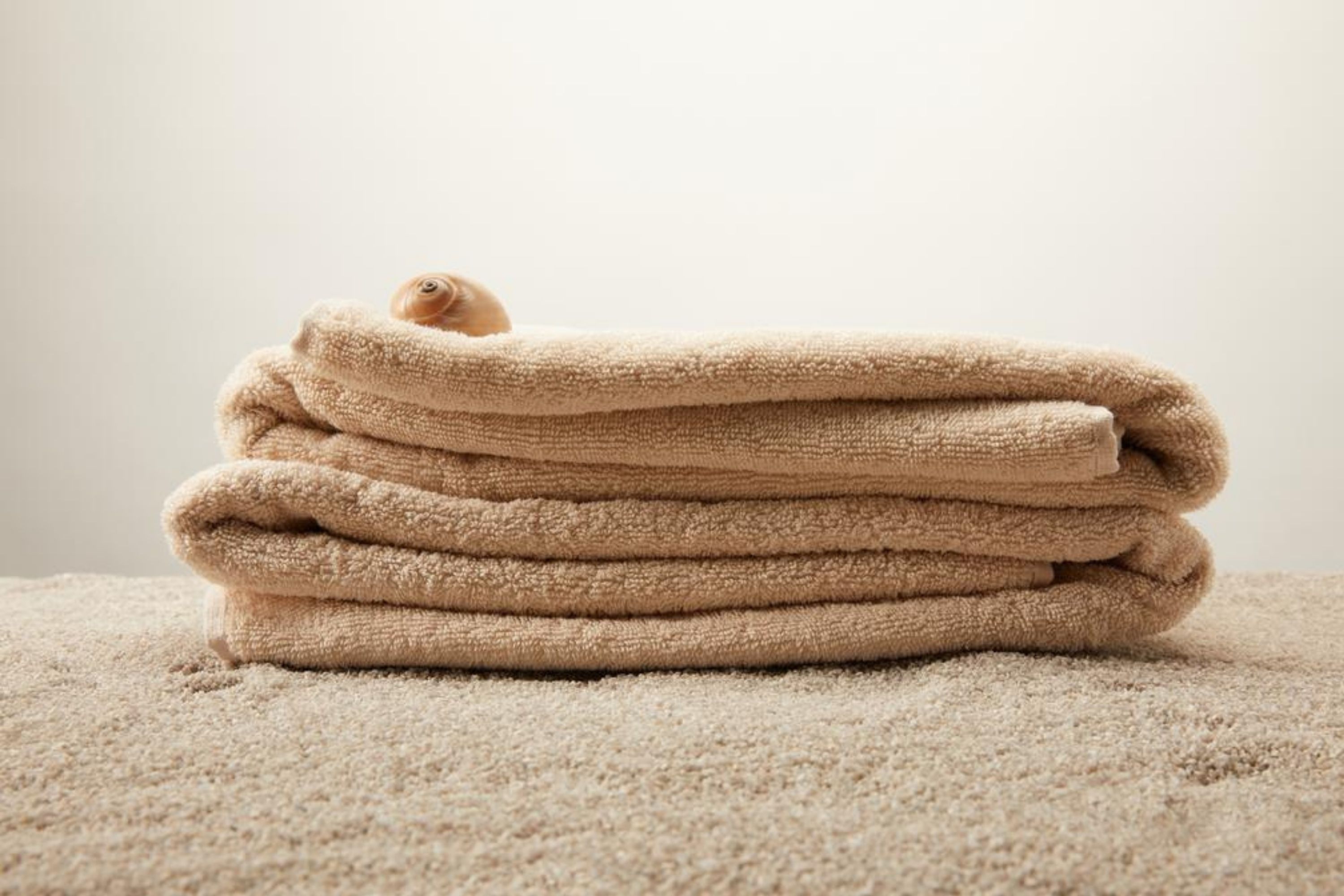 So basically, sand cloud towels come in three different types which are the following:
XL beach towels that we all know so well
Bath towels
Hand towels
Party blankets
As you can already see, there is quite a wide choice of items for you! An XL sand cloud towel has the size of 60×68 inches which is big enough for two adult people to comfortably sit on it.
As for the bath towels, those measure approximately 35×60 inches, and hand towels come in sizes of 18×28 inches. And since these towels all come in a wide variety of colors from traditional gray and navy to brighter ones, you will easily pick yours to fit your bathroom interior perfectly.
Finally, there are so-called party blankets! What are those? Well, basically, a party blanket is simply a larger alternative of an XL sand cloud towel. Especially good for those who need even more room!
A Party Blanket measures around 83x 87 inches which makes it big enough, but the manufacturer warns that due to its four-layer weave design, it may slightly shrink after a few washes.
Also, since these towels are rather thin, including party blankets too, you can easily fold them and put them into your bag or backpack. They will even fit into a tote bag! Even if you take two and you don't fold them properly.
Before you buy a Sand Cloud Towel… WATCH THIS!!! | SAND CLOUD REVIEW The ONLY review you need
What makes Sand Cloud Towels So Special?
So, what are these magical sand cloud towels? These are basically regular beach towels. However, these particular ones are made of organic Turkish cotton which is extremely soft!
And in addition, these towels claim to have sand-resistant abilities, quick drying time, and they are also said to be larger than ordinary beach towels!
Already feel a bit skeptical, huh? But this is indeed true!
First of all, sand cloud towels come in a wide variety of colors and patterns which is great since you will surely get yours being custom and not like towels of everyone around you!
Second great thing about these towels is that they are indeed sand-resistant! Many of those who tried them once, buy the second towel and then another one – all sand cloud ones.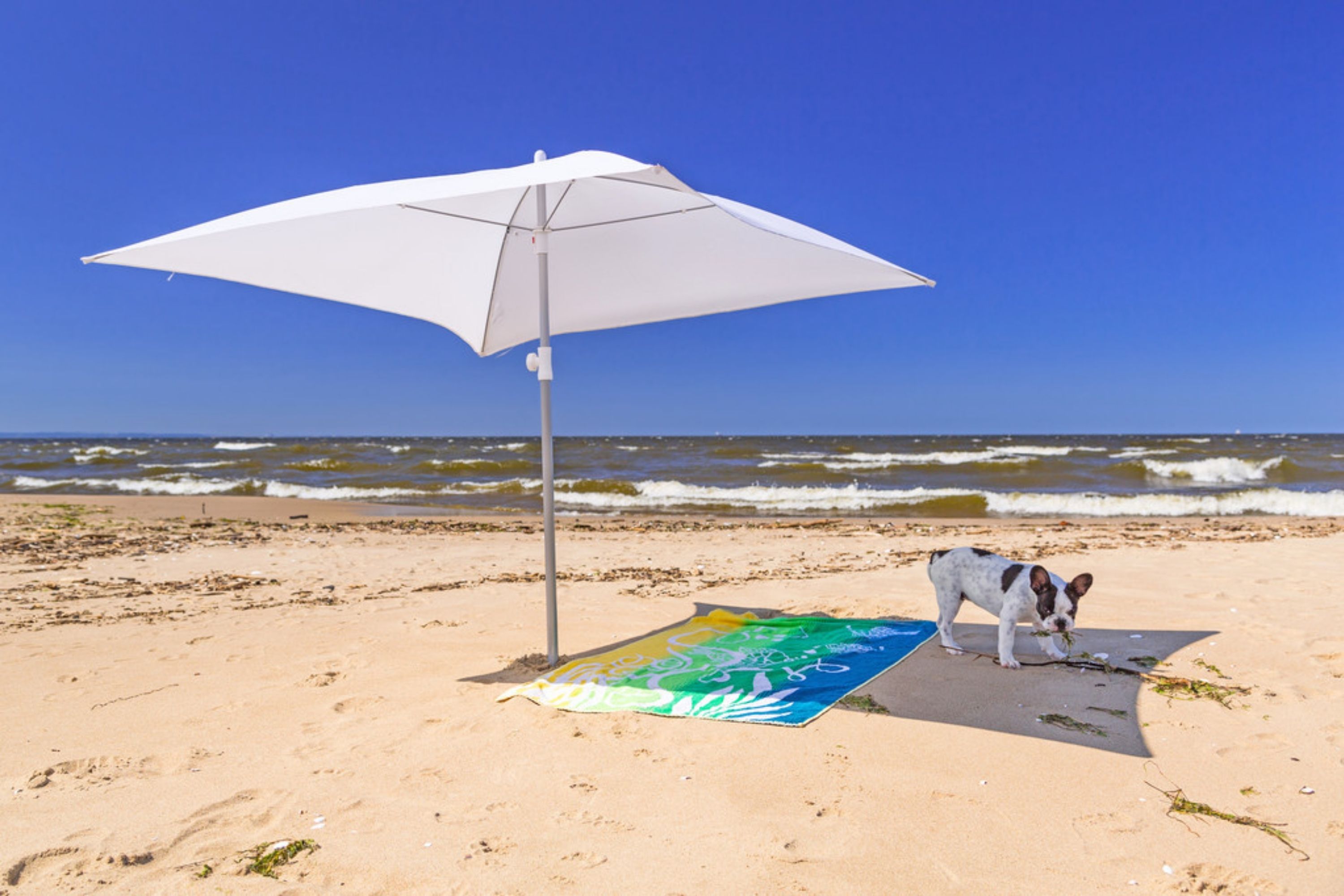 See, these towels simply shake off all the sand and dust, as well as debris and grass from their surface, so you can forget about bringing all that stuff into your home after each trip.
With regular towels or other covers, all that debris would stick to them making you clean up each time you take the items out of your bag.
And even if you bury your sand cloud towel in sand, it will be cleaned easily enough (well, maybe with a bit more effort than usual!).
The size is another great thing about these towels.
An XL sand cloud towel is more than enough to easily lounge two adults, and you will still have enough space for your beach bag to place on it, too!
The only thing that people have to get used to after they start using sand cloud towels is their thickness.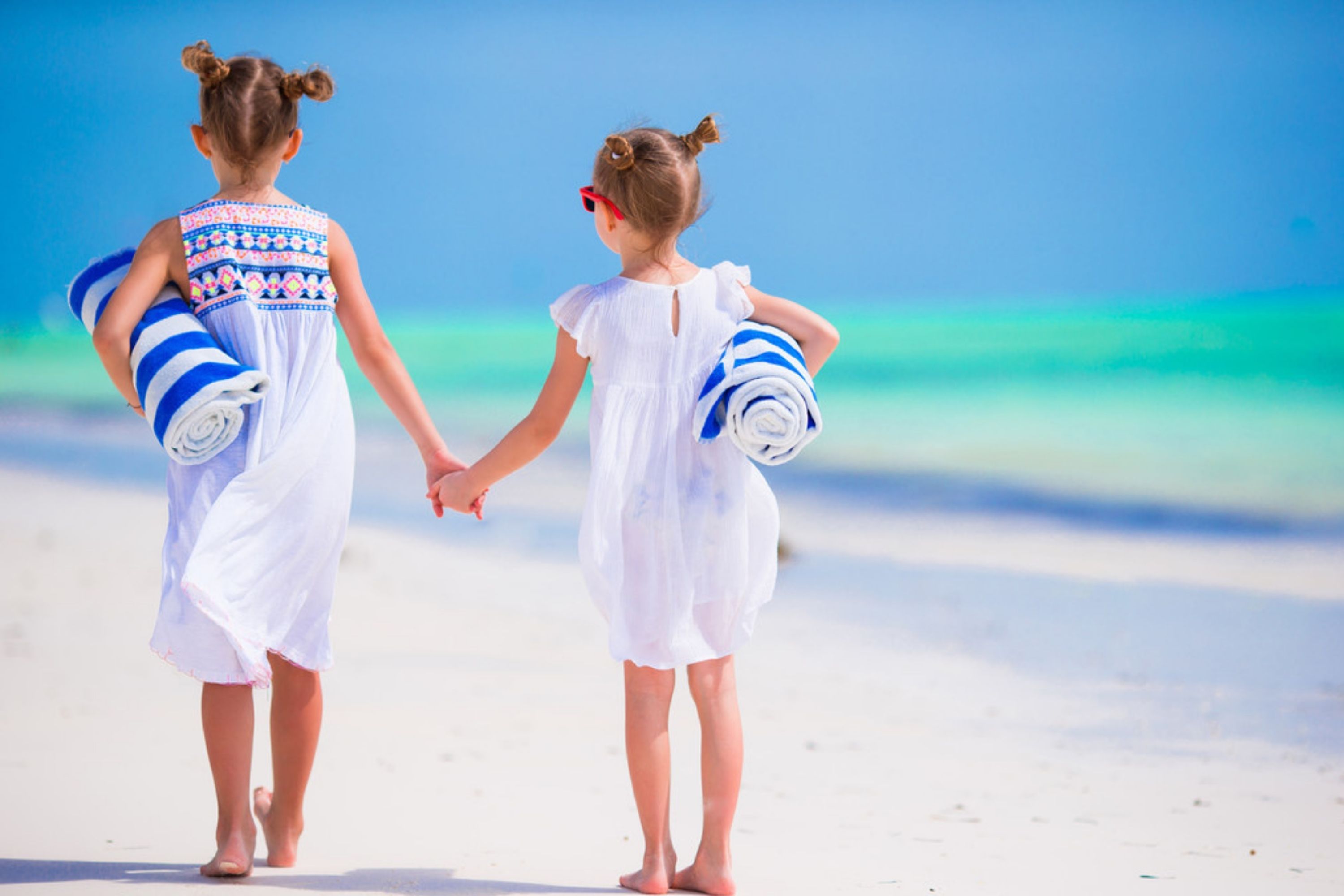 Or should we say thinness? See, these towels are significantly thinner than your regular plush towels, for example, so you might need some time to get used to that.
But this thinness has its benefits: sand cloud towels can easily be used not only as seating covers, they are also great blankets, and you can even use them instead of shawls to cover yourself on a windy day!
So if you don't have a sand cloud towel, we strongly recommend you think of buying one, or maybe not only one! See, it's so easy to fall in love with these super soft and cozy things that you will not be able to stop after you buy the first one!
Frequently Asked Questions
⭐ What is the best sand-free towel?
⭐ What are sand cloud towels made of?
They're 100% organic cotton.