Wrinkled clothing often turns into a true disaster, especially when being made of fabrics predisposed to wrinkling. Such apparel looks untidy and makes us feel uneasy.
Those who like wearing rayon items often face the issue of this material extremely tending to wrinkle and of course, knowing how to fix that could save the situation.
To help you out, we prepared a brief guide about how to de-wrinkle any rayon apparel easily and quickly.
What Makes It Wrinkle
As everyone probably knows, rayon is semi-synthetic material. It is made of natural cellulose that is derived from the wood pulp or cotton and for this reason, rayon is pretty much the same as other natural fibers like linen or cotton, for instance.
That is why due to the origin, rayon fabric shrinks easily when being exposed to heat, for instance, in a hot laundry or in a drying barrel.
Another feature it "inherited" from those natural fabrics is the tendency to form deep-set wrinkles. Let's remember that rayon is highly susceptible to the impact of moisture, and the second the fabric is wet, it gets wrinkled – more or less hanging upon how much liquid was absorbed.
Such a tendency can make the apparel of rayon look cheap when in fact, the material has quite a good-looking appearance and is no worse than natural silk or cotton.
That is why unwrinkling rayon is something that everyone needs to know.
Related: Does Rayon Shrink?
How to Get Wrinkles Out Of Rayon In Details
6 wrinkle-free clothing hacks that don't require an iron
So how do we fight those wrinkles on rayon? The problem is that we can't just iron the item since the material is sensitive to the heat and a high risk exists of ruining the apparel by ironing it.
Fortunately, several variants exist that are safe to apply on this delicate material.
Steaming
It's not necessarily about the steamer, an ordinary iron set to the steam regime can also be used.
Cover the ironing board with aluminum foil and place the rayon apparel on top.
Set the iron to the steam regime and move back and forth over the item holding the iron 3-4 inches above until the wrinkles are gone.
Steam ironing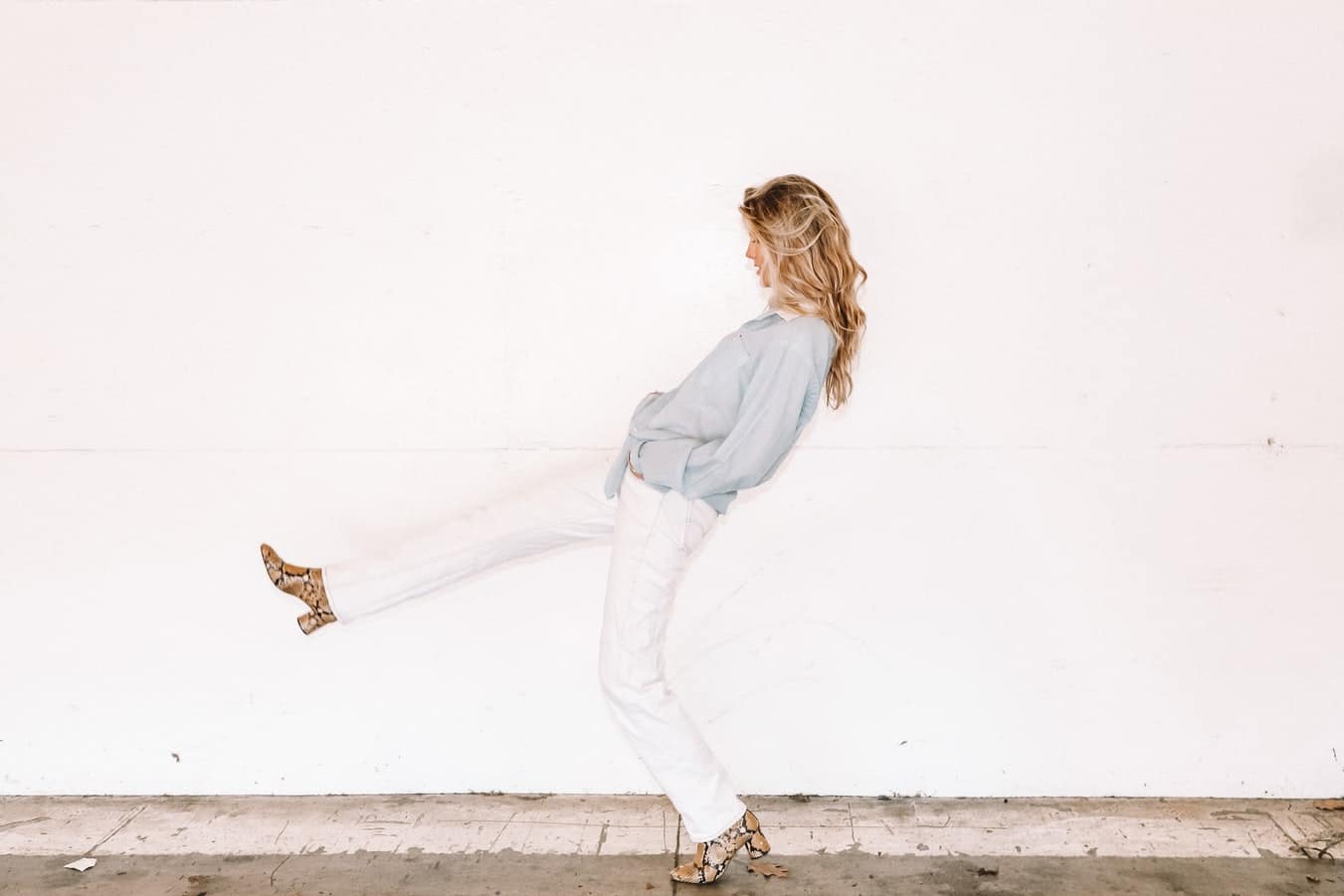 Turn slightly damp rayon apparel inside out and place it onto the ironing board.
Cover it with a dry pressing cloth and work on the apparel with a warm iron set to the steam regime. Let it hang for a while afterward.
Dry iron
The last variant will require certain attention and skill.
For this method of ironing rayon, you'll need to turn the slightly damp apparel inside out and place it on the ironing board. Then set the iron to the low-heat and no-steam regime and iron a small area of the garment at a time to avoid stretching the material.
Wrinkle-Preventing Measures
There is good news for the owners of rayon garments! It is possible to keep your beloved dresses and suits unwrinkled longer if you remember to follow several simple rules.
It might seem boring to do it, but this is the only chance to have your clothing neat.
Always wash and dry hands before handling rayon
Try to avoid wearing this fabric on hot days of when you'll likely sweat
Before putting on a rayon item, ensure that body lotion or other moisture-containing cosmetics have already dried
When packing, place rayon clothing to the bottom of the suitcase where it will be fixed by other garments
Store this material in a plastic cover to prevent spills and other impacts of moisture
Launder it manually. Yes, it sounds old-fashioned, but like that, you'll keep the apparel good-looking way longer
Rayon might seem to be rather demanding material in terms of maintenance and preventing it from wrinkles, but considering it is semi-artificial, such measures are rather easy compared to other synthetics and even some natural fabrics.
Frequently Asked Questions
⭐ Can you put rayon in the dryer?
Basically, you can't since rayon is very heat-sensitive. However, some people say they tumble-dry it on the lowest heat not completing the cycle.
⭐ Does rayon shrink when washed?
If laundered in a machine, rayon will shrink easily. That's why it's recommended to be washed manually.
⭐ Does rayon have to be ironed?
Yes, it needs ironing since the fabric shrinks after washing.
⭐ How do you wash rayon without shrinking?
The only possible option is to do it by hand.
⭐ Does rayon get wrinkly?
It does, especially under the impact of any moisture.
⭐ How do you Unwrinkle clothes quickly?
For rayon, steaming of dry ironing is the best variant.
⭐ Is it OK to wear a wrinkled shirt?
Why not, as long as you feel comfy in it!