Peanut butter is not only a delicious dessert, but it also has its dark side. Peanut butter marks are pretty complicated to destroy once they get to your apparel. How to enjoy this yummy and save your garments from being stained? Here are several handy tips for this case.
Does Peanut Butter Stain Clothes?
We wish we could say no, but we live in a real-world and the severe truth is that this yum-yum does leave marks on our clothing. And above all this peanut butter oil stain is not so easy to vanish.
So why is this foodstuff so sticky? As it comes from its name, peanut butter is produced of peanuts which is one of the leading kinds of nuts regarding the amount of fat in it. Besides, these nuts have pretty much oily texture even when being raw. 
No wonder that, after they are mashed into a paste-like consistency, all the fat gets released which makes peanut butter fatty and very dangerous for our apparel. 
What to do if it so happened that a blot of peanut butter appeared on your trousers, curtains or – God save us! – carpet?
How to Fight the Peanut Disaster to Save Fabric?
You are very lucky if you manage to notice this sort of oily mark when it is still fresh. The longer the peanut butter stain remains undisturbed, the more chances that it will stay there forever, and nobody wants that, right?
Depending on where this foodstuff got to, these are several different ways of first-aid for your household belongings.
Peanut Yummy On Your Clothes
Yep, the fabric is not the best place to put some peanut butter on. Anyway, if it happened, stay calm and react fast. How to remove peanut butter from different types of clothes?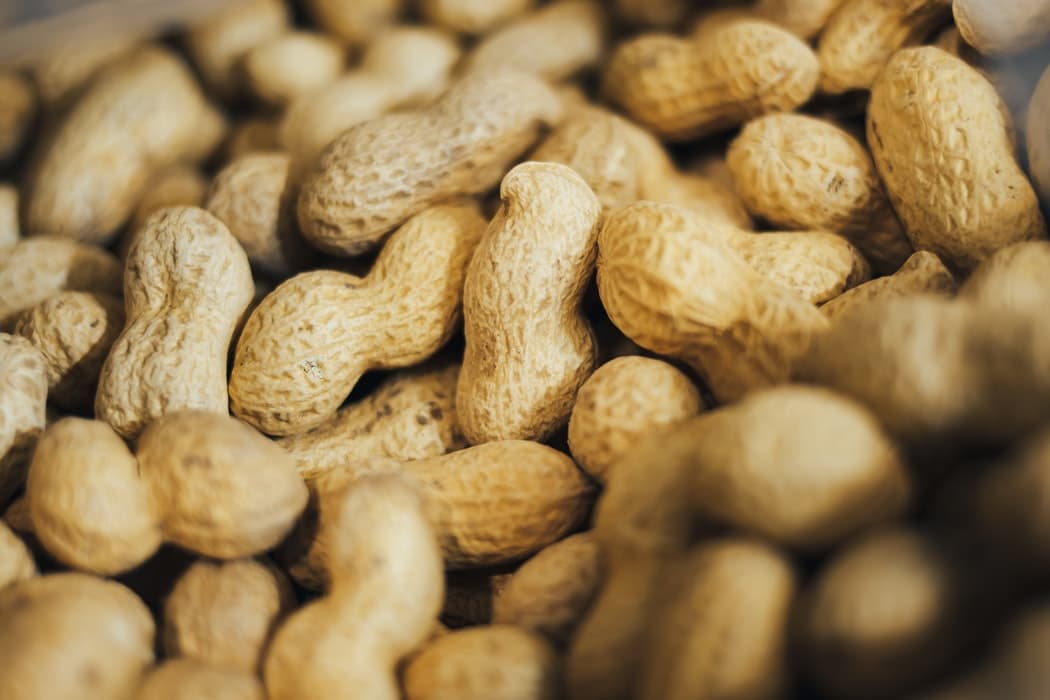 To remove this product from cotton, polyester and acrylic fabric, 
primarily take off the fresh leftovers of butter. Do it carefully and try not to spread it even more
Mop the stained area with dry-cleaning solvent
Use a dry spotter afterward. Simply put some of it onto the pad and put it on top of the peanut blot. Let it stay like that till the pad absorbs the oil and the rests of butter
Replace the old pad with the new one
Use any liquid solvent for dry-cleaning to flush the damaged area. In case you have to deal with an old blot, wet it with some water, then add some wet spotter and tamp time after time
All the particles of butter must be taken away. For this purpose, use an absorbing pad
Finally, wash the blotted area with water. If the butter mark remains visible, repeat all the procedure again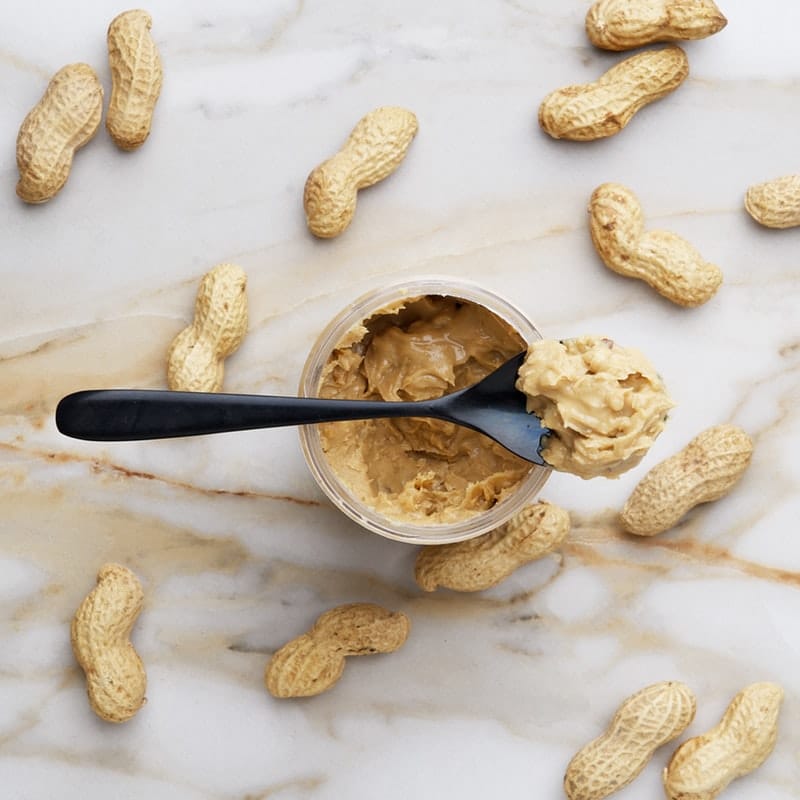 In case when peanut butter gets stuck to rayon, silk or woolen apparel, you need to
Take away the rests of butter that remain on top of the stain
Apply some dry-cleaning solvent
Then use any dry spotter right afterward
Flush the blot with dry-cleaning solvent and let it dry
If after these actions the traces of butter can still bee seen, moisten the oily zone with water and apply wet spotter along with several drops of white vinegar. Then put an absorbing pad soaked in wet spotter and leave it for a while. 
You may need to change pads a couple of times before the leftovers of butter disappear completely. When they do, wash the former spot with water and let it dry.
How to Remove Butter From Clothing
How to Deal With Peanut Butter Traces on Flat Surfaces
This is much easier to do! If you dropped some peanut butter on a kitchen counter, a table or floor, just take away the excess of butter by using any dull flat object so that you don't scrape the surface.
Then wipe it with a piece of cloth or a sponge soaked with sudsy water. Rinse thoroughly and wipe till it's dry.
This method works well for glass, plastic, plexiglass, linoleum, bamboo, porcelain and paint. For aluminum and stainless steel, it's also ok.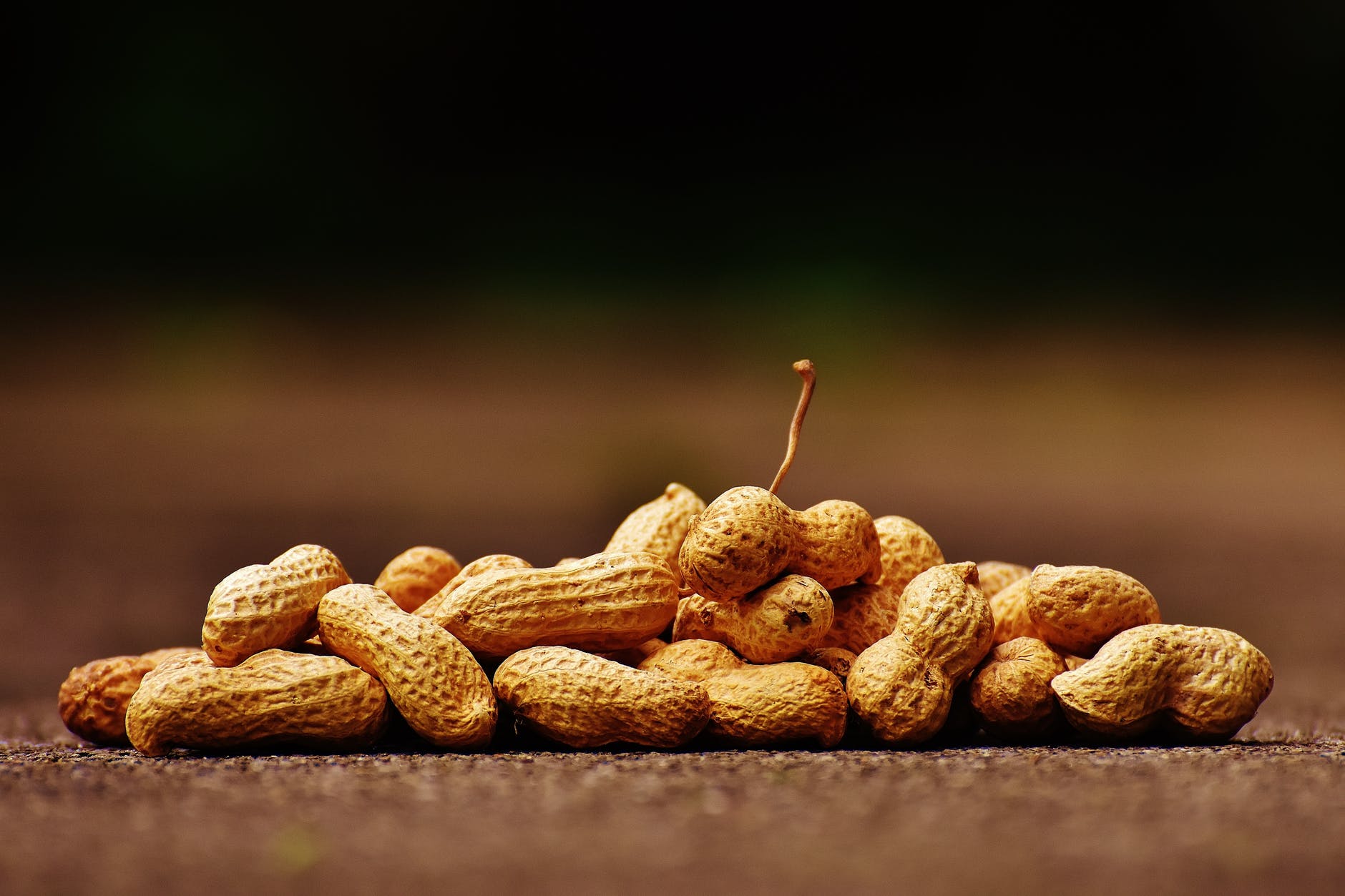 How to Get Peanut Butter Out of Carpet Forever
Carpets, especially those with a long and fluffy pile, are extremely difficult to cure. How to act if your carpet is already in trouble?
Carefully delete the rests of the foodstuff
Drop some acetone on the buttery mark
Blot it out at once
Mop the mark with dry-leaning solvent until the solution is absorbed (use only clean napkin or towel)
Gently mop with water and dry it using a piece of clean cloth
How to Remove Stains from Upholstered Furniture
How to Deal With Peanut Butter On Leather, Silver, Marble or Wood
It will hardly happen that someone drops a blot of this yummy on a leather jacket or any other expensive material. Anyway, it's better to know how to deal with that.
For treating leather, take off the oily bulb, then wipe the material with sudsy water moistured cloth. Wipe with another cloth dampened with water and carefully wipe again to make it dry
For silver surfaces, simply wash the silver item in a hot water with soap and then rinse using hot water again. Dry the item with clean towel pr cloth
To revive a marble surface, take away the extra butter, wipe the mark with a sponge dipped in sudsy water, then rinse thoroughly and wipe dry
To treat a wooden item, then delete the rests of butter, mix some dishwashing liquid (make sure there's a lot of foam!) with hot water and immerse a piece of clean cloth into the foam only. Then apply it to the item. Afterward, swap with a cloth moistured with water. Remember to polish the wood or wax it as soon as possible after you take all these steps!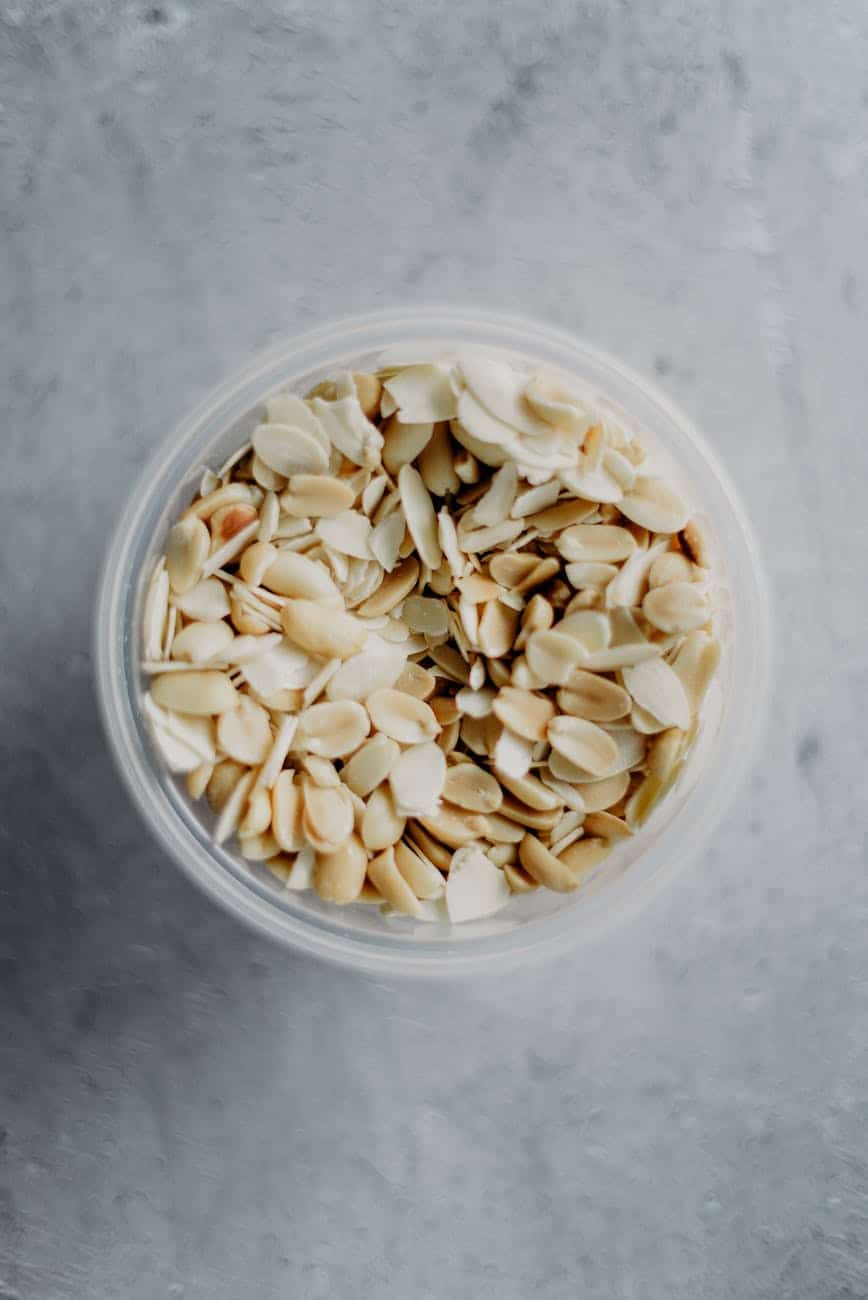 These simple tips can help to avoid ruining many useful and, sometimes, precious things by using simple and easy-to-get materials that anyone has at home! However, it is better to be careful and make sure you don't stain something by mistake.