Hot sauce is a delicious thing to add to almost any dish. But it does not remain the same nice any longer the second it is spilled over to somebody's new skirt or a dress! What shall you do if your dressing turned wild and seeks for leaving your plate?
Don't panic!
There are several ways how to get hot sauce out of clothes and save both your dinner and nerves.
What Makes Hot Vegetable Sauce So Dangerous for Clothes and Fabrics?
Hot sauces are usually made of vegetables, fruits, and other organic ingredients. It means that this dressing contains a lot of natural oils and other components that are not so easy to remove.
The worse thing that can happen is to leave the freshly set blot and try to fix it after some time has passed. In this case, the blot gets dry and after a while, it will set so firmly, that you will have to throw away the ruined piece of garment (or whatever was damaged).
On the other hand, trying to rub the blot off madly is also not the best choice. When hoping to remove hot sauce stain using this method, you will only make it stick to the fabric stronger. 
What to do then, you may ask?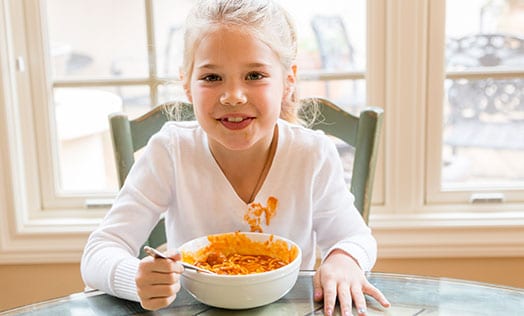 A Detailed Instruction for Hot Sauce Blot Removing
The very first thing that has to be done is to stop panicking. You need a cool head to be able to fight the enemy quickly!
The problem is obvious: the vegetable dressing is already spilled and you can see the blot on your or someone else's apparel. Now it is time to act!

Don't wait. The sooner you react and delete the damage the better
If the dressing blot is fresh, try to put it under the water jet. For God's sake, never apply any harsh brushes to clean off the stain. Just put the stained piece of clothing under the water tap and let it wash off the remains of the sauce. Then turn the garments inside out and repeat the procedure again to delete the hot sauce stain from its backside
There is one more method to clean off the hot vegetable dressing sauce after it was spilled over. For that, it is required to prepare a special "bath". You need to take some water. Don't use a lot, as long as it has to be enough to immerse the damaged piece of apparel. Take a tablespoon of white vinegar and one more of any liquid detergent.
Immerse the blotted garment into this mixture, scrub it slightly. Do not rub it too hard! If, as a result of this procedure, the blot is still visible, prepare a new vinegar-detergent blend and let the item soak for half an hour.
Scrub once more.
One more efficient method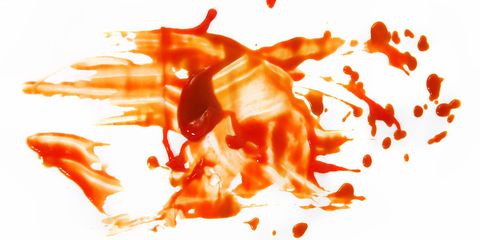 To remove hot sauce stain, we can advise one more method . Put some laundry blots removal agent on the contaminated area and wash it in a washing machine. Only warm water can be used for this purpose.
For a change, try one more similar way of cleaning off the dressing sauce blot to the one mentioned above. Only in this particular one, it is required to immerse the blotted piece of apparel into the stain remover for at least thirty minutes. After that, wash it in the machine.
If the type of your garments allows, you can also use bleach. Examine the instruction carefully, because it is a very aggressive product both for fabricks and skin!
How to Get (Almost) Every Kind of Stain Out of Your Clothes
Never to Do Things When Dealing With a Sauce Stain
To tell the truth, there are not so many prohibitions about this issue. Anyway, it is better to keep these few in mind.
Never rub freshly made sauce stain! If you do so, the organic mixture will only destroy the fabric fiber even more. 
Never wash the hot sauce off your clothing with water of a high temperature! It will only make the blot set.
Don't put the freshly stained apparel to the tumble dryer if the traces of sauce are still visible. The problem here is the same as with hot water because the dry air of high temperature will make the rest of the dressing stick to the fiber and destroy it once and for all.
What If Hot Sauce Got Spilled to the Furniture?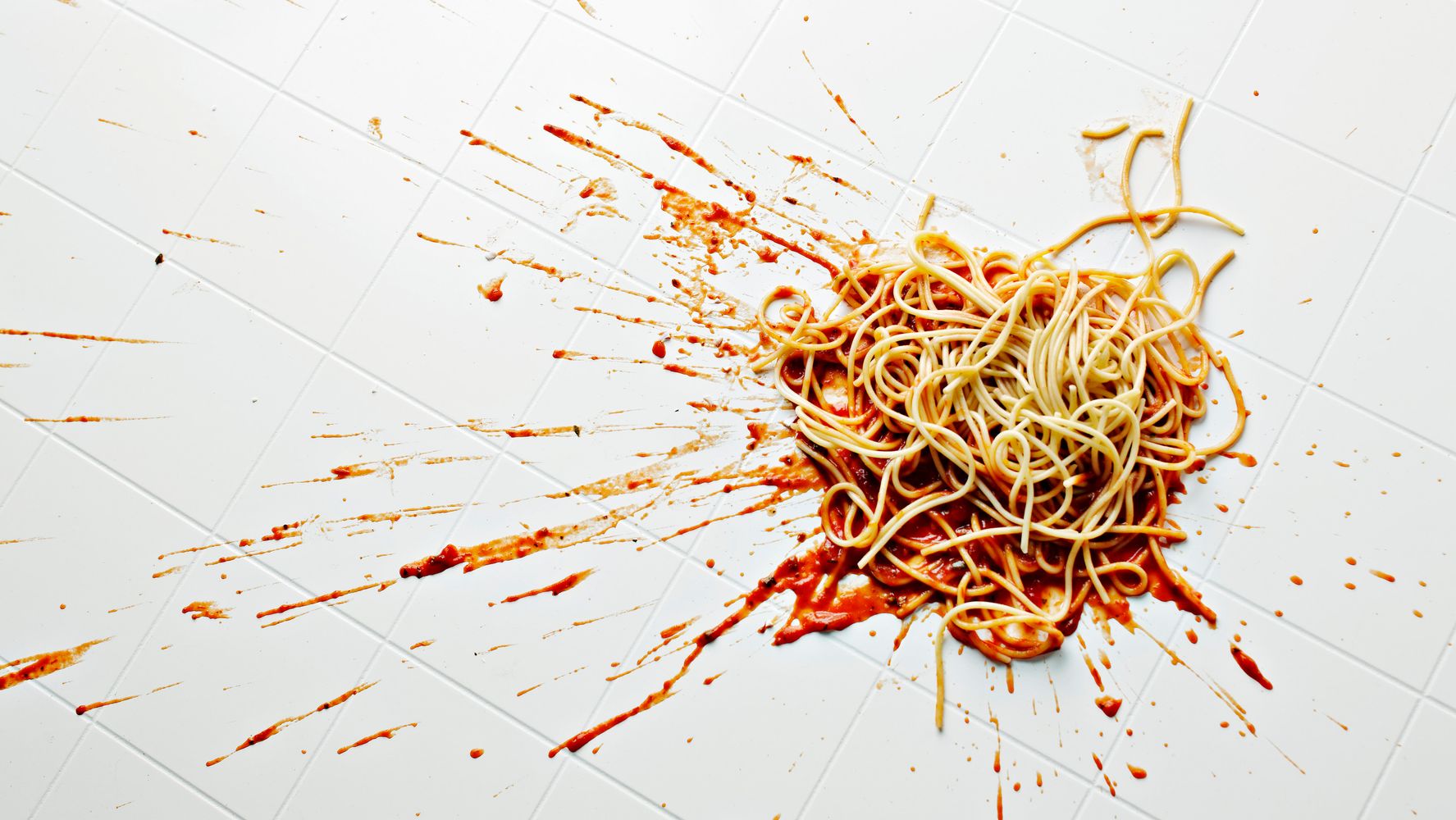 This is probably one of the worst nightmares of all the housewives! A huge sauce stain right on the sofa or a grandma's favorite armchair. 
In any case, it only seems so dreadful. In fact, removing those dressing traces from upholstery or even carpets is not a big deal.
To start with, gently take away the solid pieces of vegetables if the dressing was not homogeneous. Also, take off the liquid "bulb" moving to the center of it. You can use a kitchen knife or a spoon to do that.
The next step is to prepare a cleaning mixture. You will need two teaspoons of any liquid hand wash, a quarter cup of white vinegar and about two glasses of water. Mix them all together and stir.
Now take a sponge, a piece of cloth that you don't need or a kitchen towel, soak it with this mixture and apply it to the spot. Remember to work towards the center of the spot!
Now it is time to rinse the damaged area with clear water. This method will remove any traces of the product.
Finally, the last stage. Use a hairdryer to dry the item that suffered from the accident. For a change, leave it to dry itself. And when it is dry, simply vacuum it.
Is It Real to Save My White Shirt from the Hot Sauce?
The worst thing to ever happen is to set a bright red spot onto your ideally white shirt or a dress. Many people would just throw away that already useless piece of clothes, but in fact, there is a way to save them.
Do's & Dont's – how to remove a tomato sauce stain
Here is how to get hot sauce out of the shirt.
When you noticed the blot, carefully remove its upper part using a spoon or anything flat and hard (an old credit card will do)
Mix some dishwashing agents with a glass of water and immerse the damaged area into it. Scrub gently with a soft toothbrush. Be careful not to splash the rest of the vegetable dressing around the stain, too
The next stage is to deepen your white garment into the bucket of cold water for a minimum of half an hour.
Now you can wash it properly in warm water using bleach. If your apparel doesn't tolerate this chemical, replace it with a half cup of white vinegar.
Take a look at the damaged area. If there is no spot anymore, you can dry the clothes. If it remains visible, apply several drops of rubbing alcohol on it and leave for 15-20 minutes. after that wash it again.