A simple algorithm, several washing rules, and you will save your favorite sneakers.
      
Before throwing a pair of sneakers into the washing machine, you need to figure out some simple rules.
Can I wash my sneakers?
Yes, of course, you can if:
this is high-quality sneakers, not a fake one, where bad glue and unstable dyes are used;

the shoes are not damaged, there are no detached parts, seams, and holes;

there are no rhinestones, leather inserts, and other details that can come off during washing.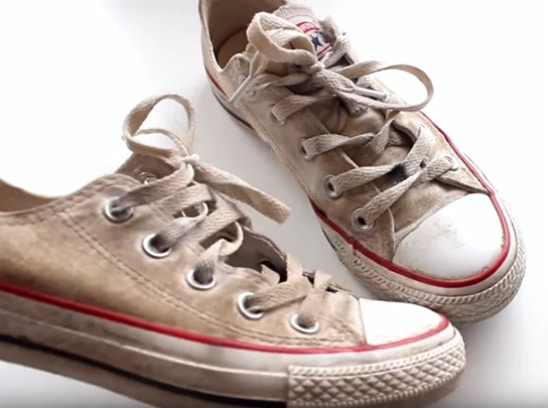 How to wash my sneakers?
Before putting sneakers into the washing machine, wash the dirt, and small stones out in a sink.
1. Rub the fabric with a stain remover if there are particularly noticeable stains, not just dusty parts.
It is more convenient to use the stain remover in a bottle with a spray or in a bottle.
2. Take out the laces and insoles (if they are not glued). The laces can be washed separately or put together with sneakers in a washing machine in a separate mesh bag for washing.
If the insoles smell bad, soak them in a solution of vinegar and water for a couple of hours, and then rinse. You can add soda to the water and, a few drops of any essential oil.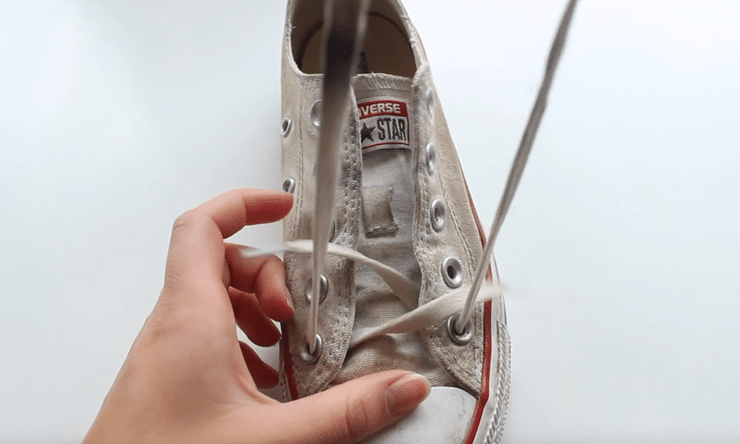 3. Put a pair of sneakers in a linen bag or an old pillowcase.
4. Add the usual amount to the powder dispenser.
If there is a liquid gel for washing clothes, it is better to use it, but the powder is also suitable.
If sneakers are light, you can add ½ cup soda to the machine, and it will make the color brighter and neutralize unpleasant smells.
5. Set a normal or delicate wash cycle so that the water temperature is no more than 40 degrees.
Reduce the spin speed to a minimum so as not to damage the sneakers during washing.
If you put inside is an old towel, not a pity (for example, with which you wipe your dog's paws after a walk) or a cotton rug, you can also wash them with sneakers so that they do not hit the sides of the machine.
Important: do not put several pairs of shoes in the car at once.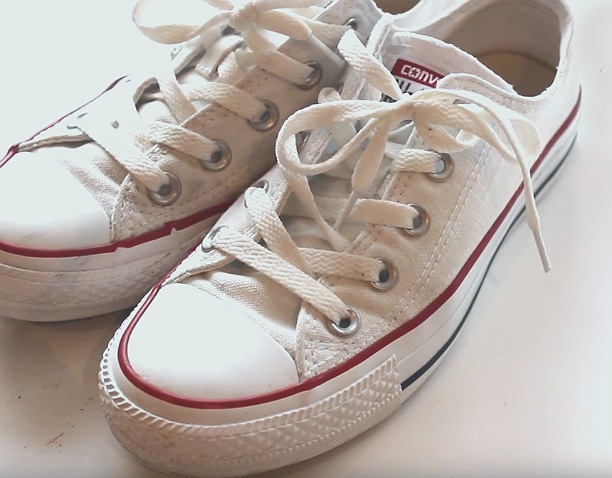 How to dry sneakers and gym shoes after washing?
After washing your shoes, twist and straighten them and place them in a well-ventilated area.
If the welt of the shoe is poorly washed, and trere are gray streaks or dirt on it. You can rub it again under running water with an old toothbrush or (better) a melanin sponge. After using it, it will be white and clean.
Remember that you cannot dry your shoes in the sun or on a battery. It can stick out or turn yellow.