What is the best kind of cleaning agent to use for cleaning burned-on grease?
The best cleaning agent for cleaning burned-on grease is white vinegar and baking soda. Apply some baking soda mixed with water on your pan and spray some white vinegar. Leave it to soak for 15 minutes, then rub it with a sponge all the burned-on grease off.
Cooking food at home is a great way to care about your own health and your family's wellbeing. Homemade food is nutritious, healthy and safe. You always choose high-quality products for your dishes and do your best to make it taste good.
If you love cooking it is always important for you to make sure your kitchen is clean and the food is cooked and stored in a hygienic environment.
One of the cons of homemade food is the time you have to spend cleaning the kitchen after cooking.
But what is that compared to the smell of freshly baked muffins and the magic of the sharing homemade dinner with your dearest ones?
So, almost every person who loves cooking had the problem with cleaning the burned grease out of the oven, pans and other surfaces.
Cleaning baked on grease is one of the most difficult parts of cleaning. It can be a really hard task to remove the grease and the excess carbon from the surfaces.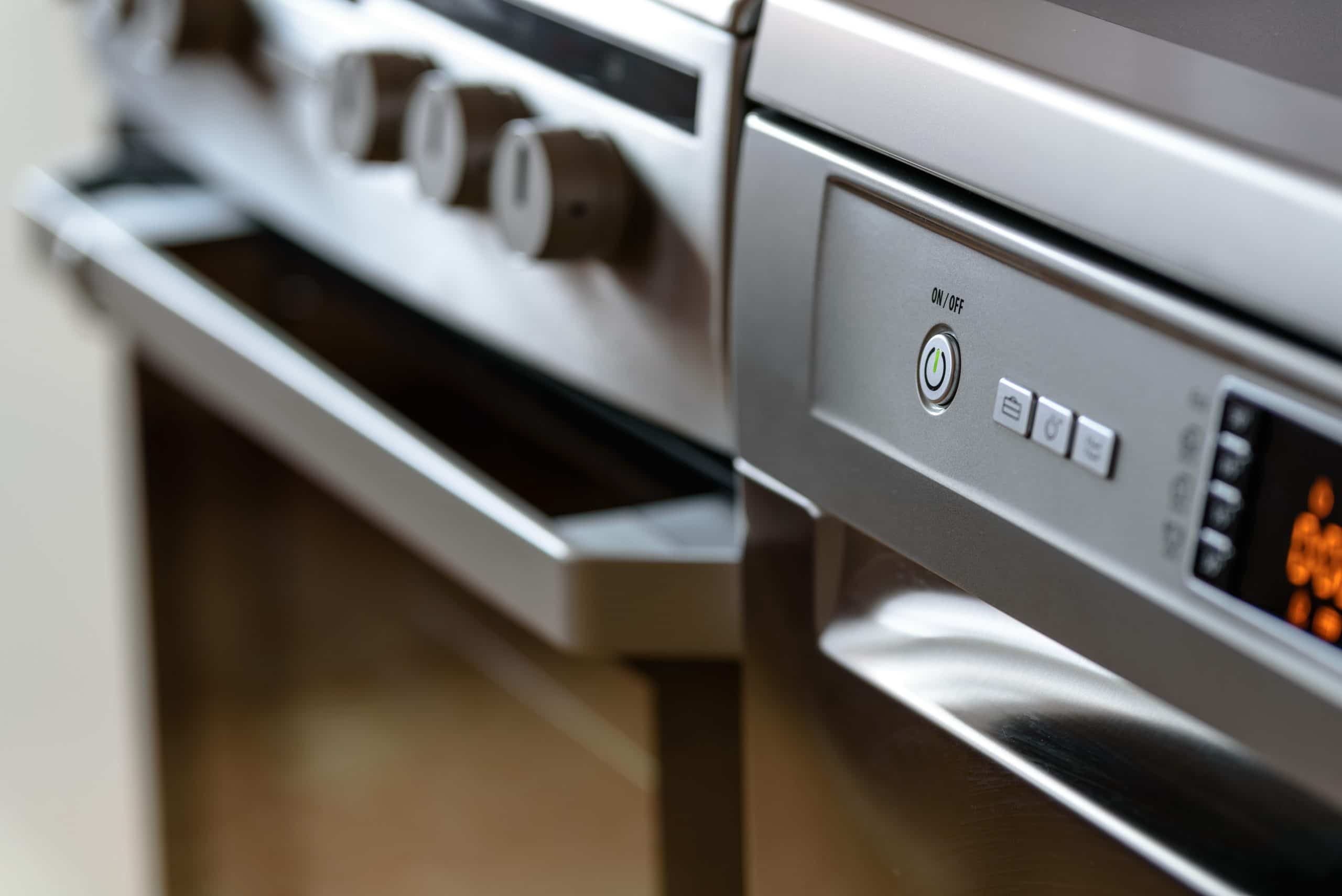 Fortunately, there are some effective methods you can use to get rid of the grease and keep your kitchen clean.
Some of the Best Tip
First of all, there is one simple tip to make the cleaning less exhausting is to try to get the spills and stains away as soon as possible. Of course, you may not be able to clean everything immediately while cooking. Especially you may not use some cleaning products right away. But some simple actions may help you to save your time.
How to prevent grease problem while cooking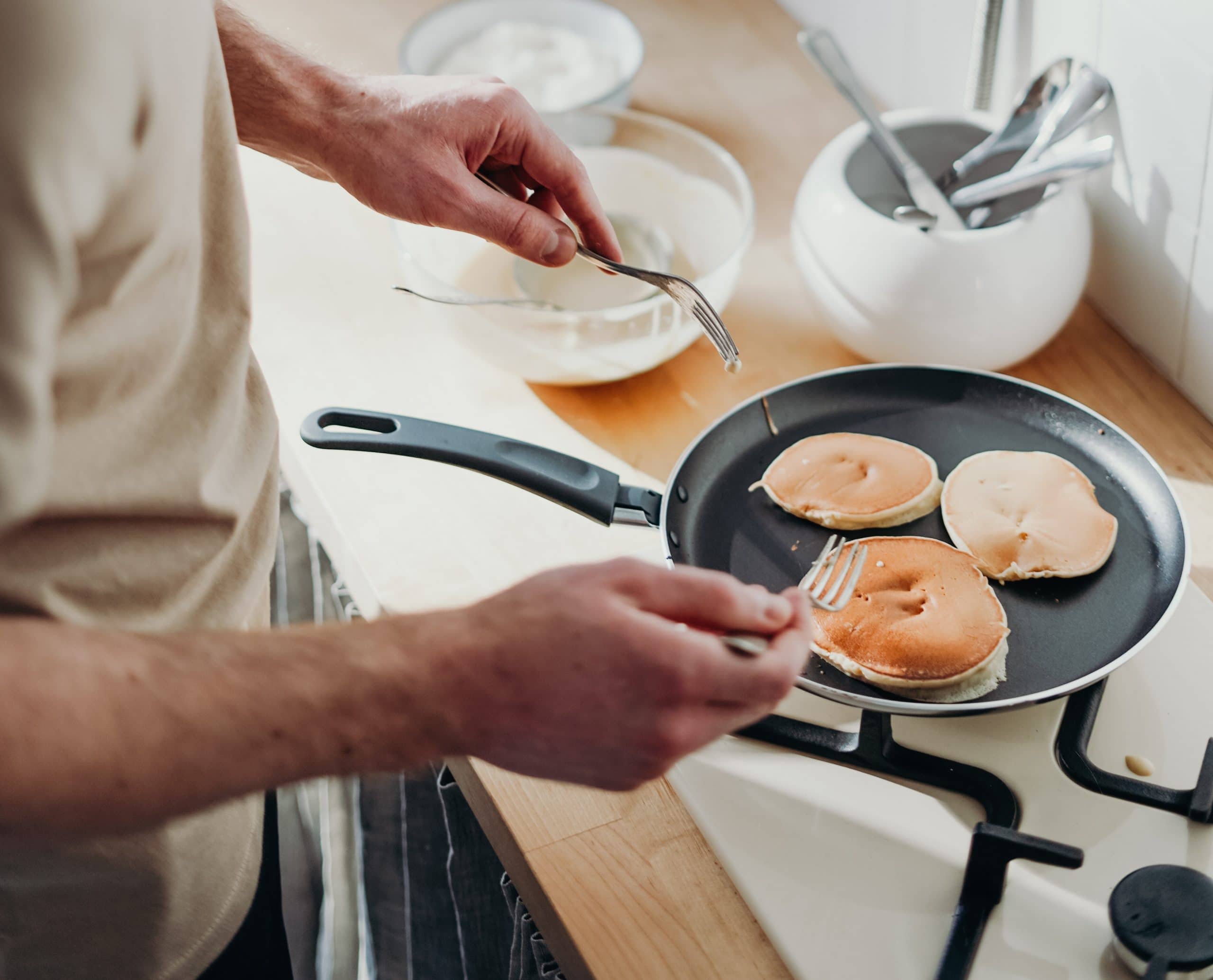 Wipe away with a paper towel spilled oil or grease immediately;
        Soak the pans and pots in soapy water right after use for a while;
        Protect your clothes wearing an apron.
        Use baking sheets to protect the trays while baking your delicious cookies.
These simple tips may help you enjoy the process of cooking even more. However, if there is already a problem with some baked-on grease on your oven and kitchenware you can solve it with some simple solutions. Let's get to know our enemy first!
What are the burnt-on grease and the black clingy stains?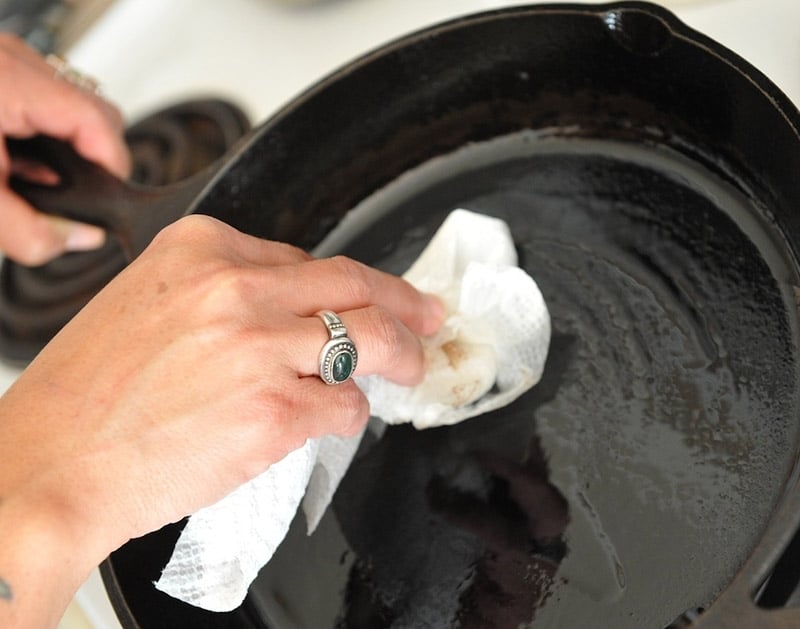 Oils and greases are often used for cooking food to prevent it from burning and sticking to the pan or other kitchenware used. Plant oils, like olive oil, sunflower oil, and coconut oils are used for frying and baking food. Butter and aminal oils may also be used as grease for cooking.
All the oils and greases are a combination of saturated, monounsaturated and polyunsaturated fats. All the greases and oils have a different smoke point and flashpoint.
The burnt-on grease is the oil and grease mixed with food that stuck to the surface when heated.
The black residue that appears on kitchenware and ovens is an excess carbon made in the aluminum oxidation process. It is an inevitable process for non-anodized aluminum. It is better to remove the residue from time to time because it may destroy the pans and oven surface.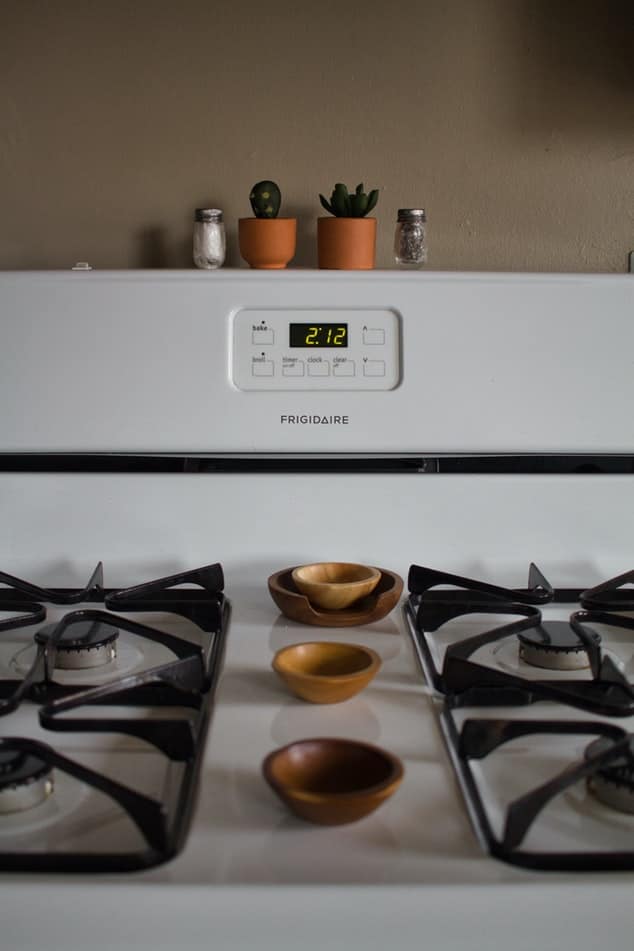 How to clean baked on grease in oven
One of the easiest ways to care about the oven is to use special products for cleaning.
Here are some of the most popular and effective products you may use to remove the grease:
Cif Perfect Finish Oven & Grill Spray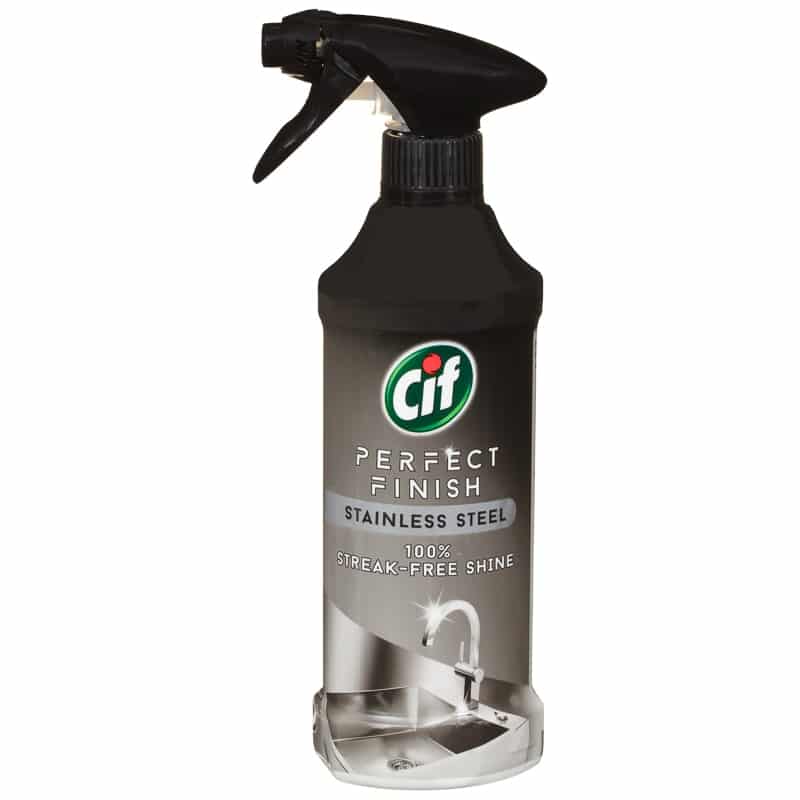 Easy to use spray that perfectly manages with burnt-on grease on surfaces like grill and oven. One of the best oven cleaner for baked on grease. The spay must be applied on the surface and left for 30 minutes. After that rinse that with water. Works perfectly on a barbecue grill as well. Not suitable for aluminum.
Easy-Off Professional Fume Free Oven Cleaner Aerosol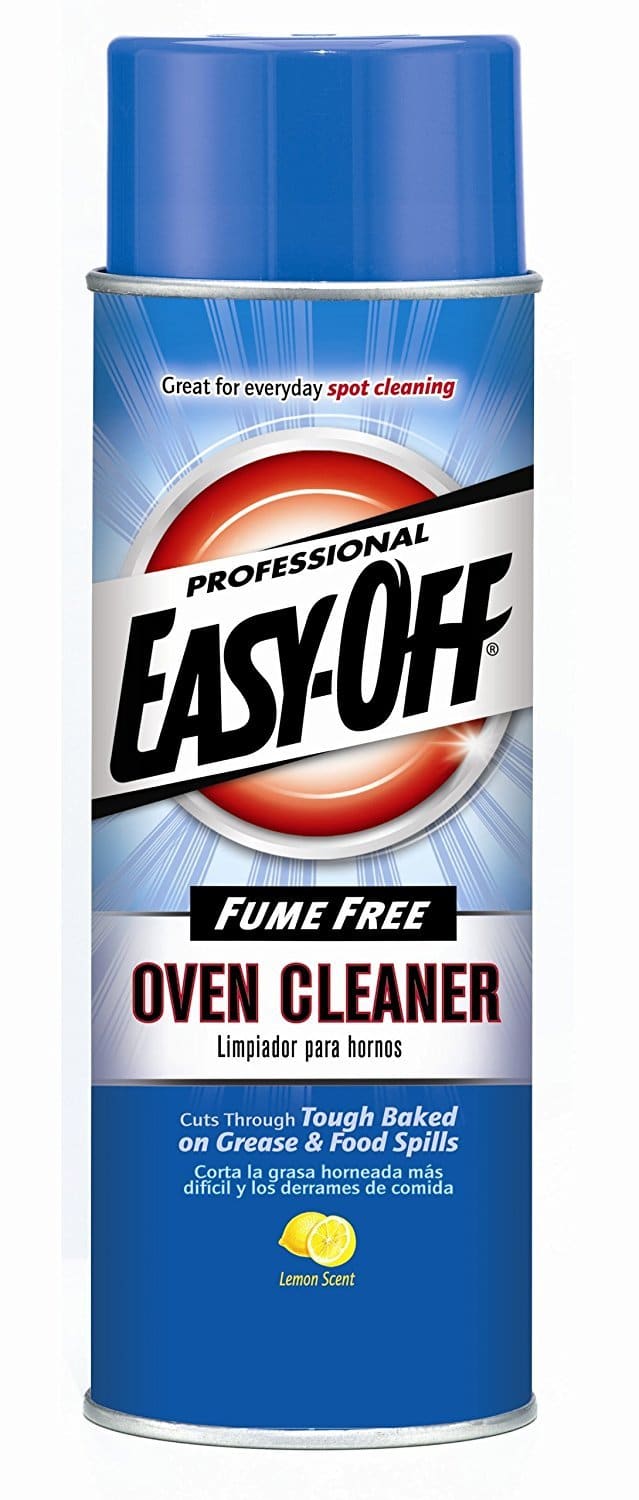 Another excellent spray to solve the problem with grease. Easy to use and does not contain harmful fumes. Spray it on a surface and leave for 30 seconds for a small problem solving or for 40 minutes for deep cleaning. Rinse it off.
Mr. Muscle Oven and Grill Cleaner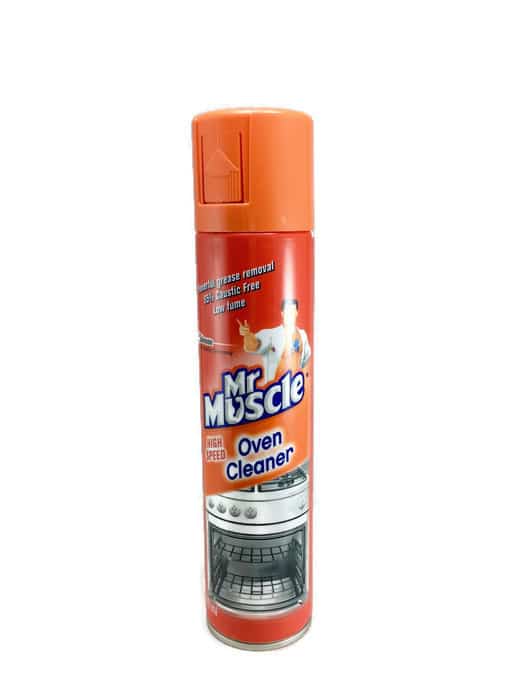 Just as simple and effective baked on grease remover as previously reviewed products, Mr. Muscle dissolves the grease fast and easily without any damage to the surface.
Natural Organics 100% Natural Oven & Grill Cleaner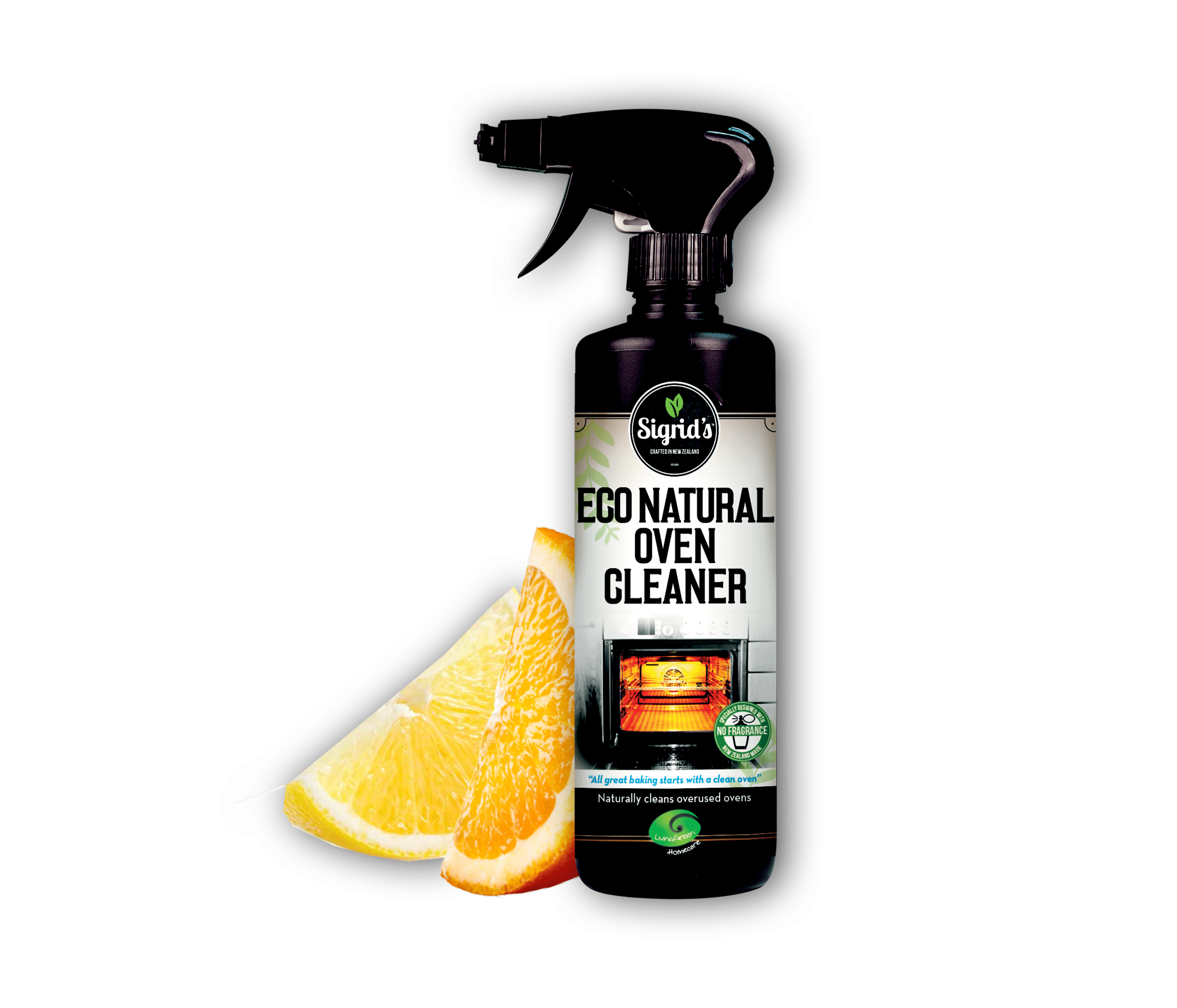 Completely natural cleaning agent for burned on grease made from plant-based ingredients. It does not contain any heavy chemicals. Sustainable for vegans. Safe for children and pets. The absolutely safe product provides excellent results. Manage with the stains as effectively as the chemical products do. No need for intense scrubbing. No chemicals are left after using it that may affect your meals. No harmful fumes.
Baking soda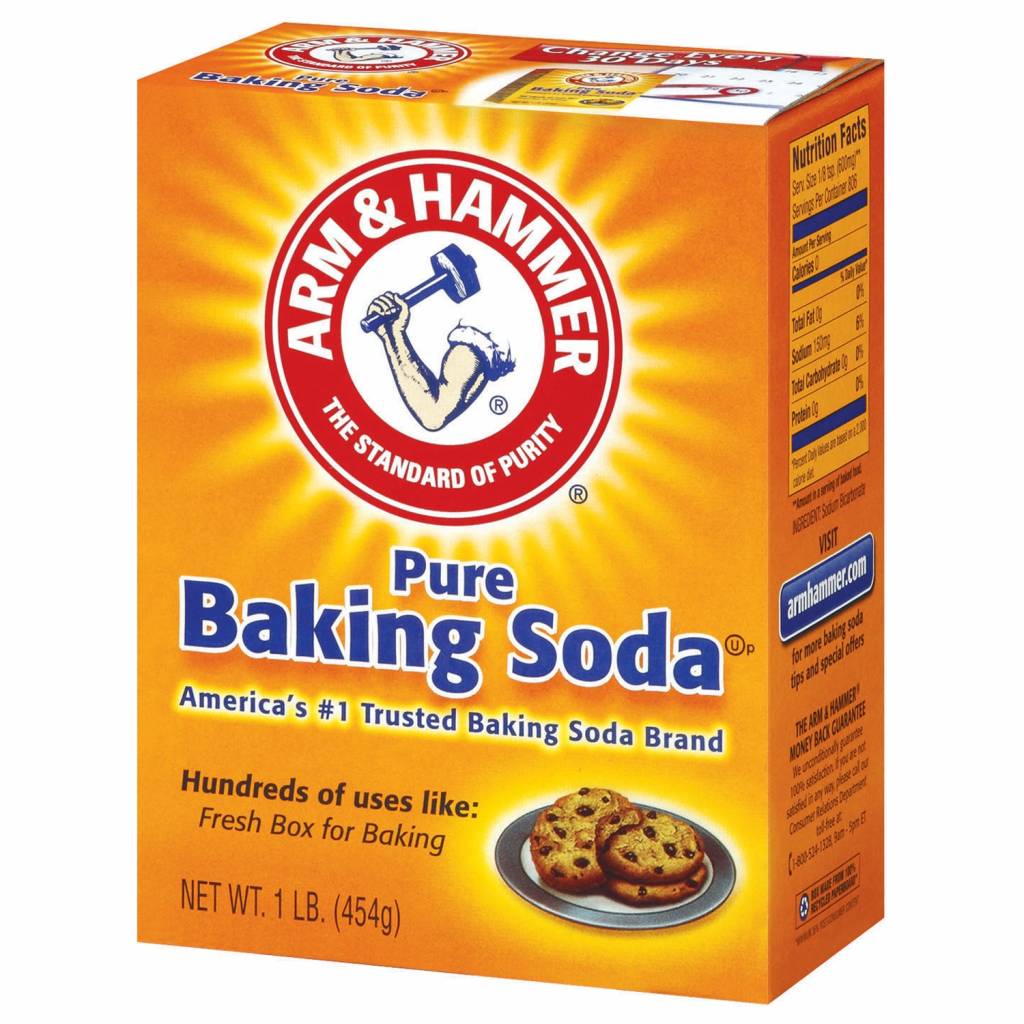 A simple and effective remedy to remove baked on grease from stove. It may take a bit more time than chemical cleaners and the process may be a little bit messier. Mix some baking soda with water and spread it over the surface with a sponge.
You may also pour the solution into an empty spray bottle and spray it over the cold oven. It is very important to make sure the oven is turned off and cold. Leave the solution overnight then rinse off and wipe up the surface. Repeat the process if needed. Although the process may be longer, It is cheap and safe from harmful chemicals.
Choose the solution from the list that will most likely work for you. Some prefer the fastest way to clean grease from oven. Some people choose the most natural and harmless products for the house. It all depends on your individual needs.
How to remove cooked on grease from pans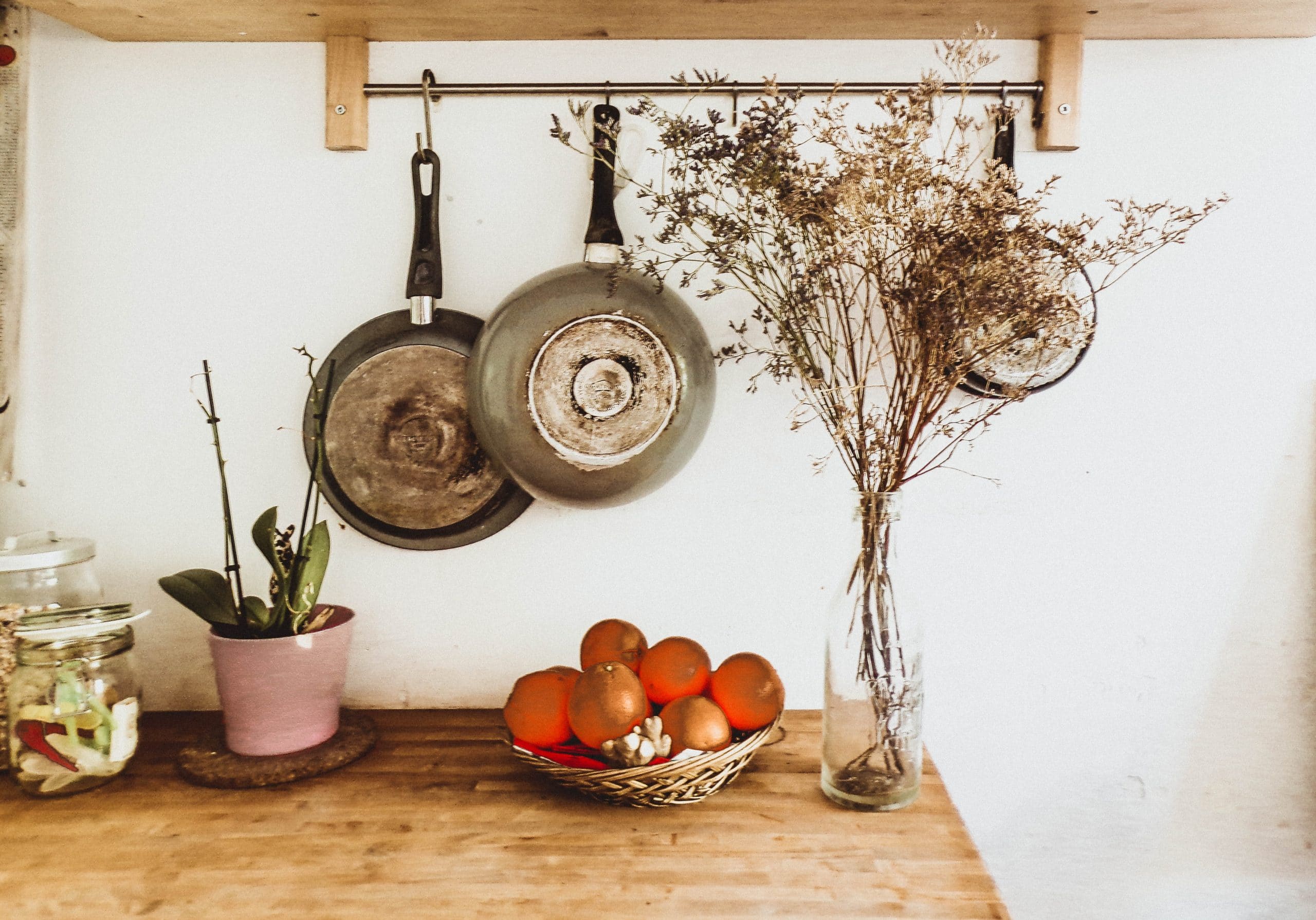 Harsh chemical products can't be used for removing baked on grease from pan because they may leave some chemicals on it that will be absorbed into food when cooking. It may harm your health heavily. We highly recommend using only organic products for cleaning your pans and pots.
Soak the pan in hot water mixed with dish soap for some time than scrub it with the sponge or wire brush.
Make sure you won't scratch the surface!
It is not recommended to use harsh scrubbing on some pans surfaces. Follow the instruction for your particular pan.
Apply some baking soda mixed with water on your pan and spray some vinegar. Leave it to soak then rub it with a sponge.
Simple and effective tips will help you to keep your kitchen clean and your meals safe, healthy and tasty. Enjoy your cooking process and your delicious dishes! Decide what is the best kind of cleaning agent to use for cleaning burned-on grease in your particular case.
Frequently Asked Questions
A gas stove is a great help in any modern kitchen. Just imagine how much time we would spend on cooking without it! However, cleaning this miracle of technology progress may turn into a pain if there are burned grease spots on its shiny surface.
If you are one of those who are tired of endlessly cleaning their stove with all the possible and available chemicals and homemade means, check out this list of the most frequent questions one may ask regarding how to deal with burned grease marks on the kitchen surfaces!
How to clean burnt-on grease on the stove
Burnt-on grease marks turn into trouble when they get dry and hard sticking to the surface of the stove tight.
In this case, using some harsh items like an iron scraper may help but there is a big risk of damaging the stove with the ugly scratches.
To remove those black burnt blots, use a more gentle but still effective method. To treat the grates, make soapy water mixing in enough dish soap and immerse the grates into this mixture for several hours or better overnight. After such a "bath", you'll be able to scrape the grease off easily almost without effort.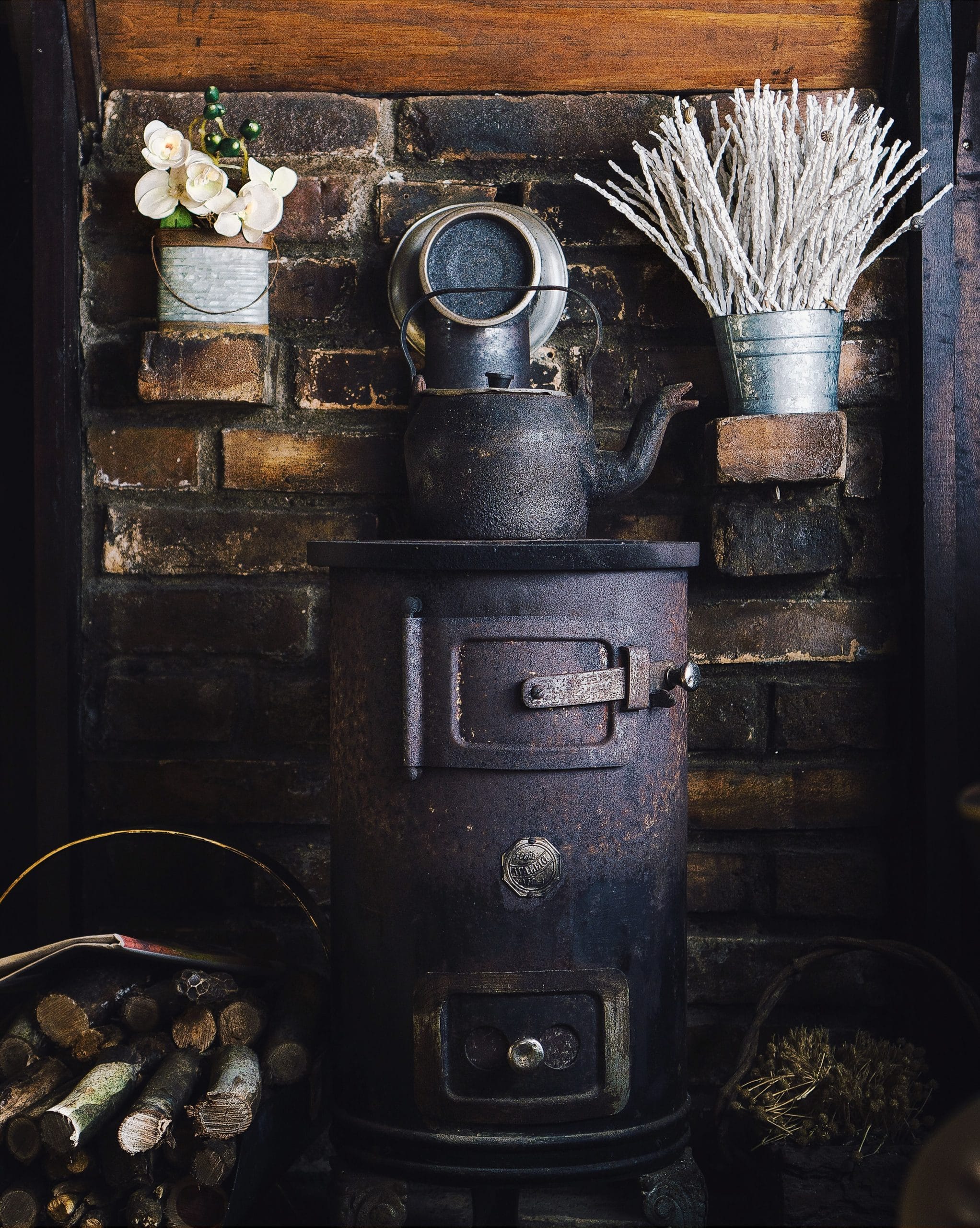 For cleaning burner tops, fill the sink with warm water and add some thick dish soap. Immerse the tops in there and leave to soak for half an hour or more – depending on how bad the grease marks are.
Do the same with burners' covers.
What if you have grease spots on the cooktop base? First of all, remove the grates and burners tops from it and clean the surface deleting the crumbs and other dirt.
Then prepare a baking soda and soap water mixture (it must look like a thick paste) and spread it over the stove surface. Leave for 30 minutes or more if needed and then wash grease away with a harsh sponge or a soft scraper. 
How to remove burnt-on grease from a non-stick pan
The first thing you need to do is to pretreat the pan. Pour some hot water in it and leave for an hour or so. Then, after you drain the water, make a water-and-baking soda paste and spread it over the greasy areas. Clean the pan with a nylon scrubber and rinse your pan.
Another method is to use mustard powder. Simply apply two or three tablespoons of it to the wet surface of the pan after pretreating it and scrape carefully with a soft scraper or a harsh nylon sponge.
How to clean burnt-on grease off your frying pan
To overcome the greasy stains, soak your pan in hot water mixed with some liquid soap for dishes first of all.
Depending on how sticky and old the marks are, leave it for half an hour or more.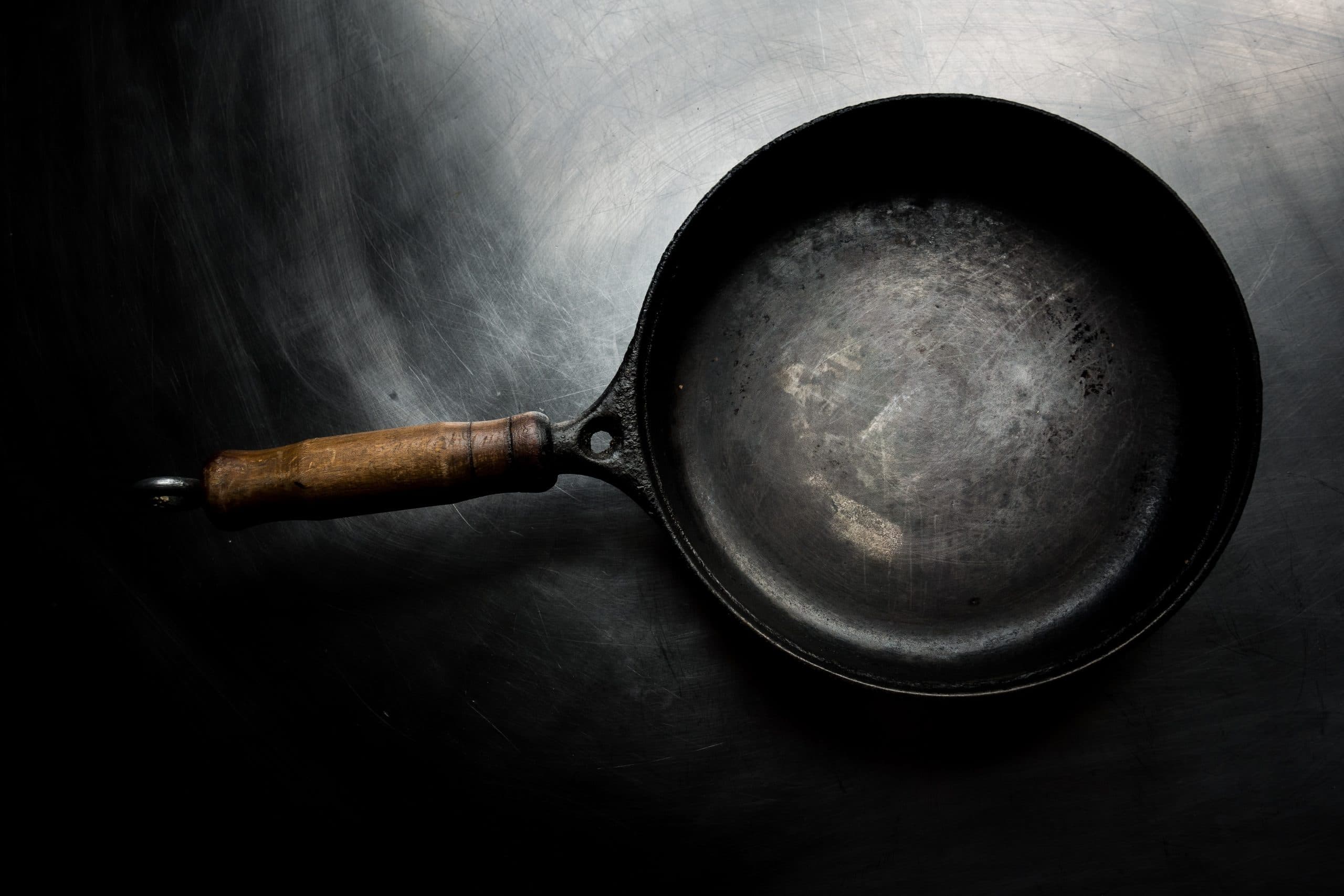 Then drain the water, apply some baking soda on the pan and spray it with vinegar. Now it's time to scrub the dirt off!
How to deal with the burned on bacon grease
Of course, you can use any degreasing agent to treat the greasy marks, however, homemade means of cleaning such as baking soda and vinegar or even mustard powder can also help very well. The only thing you need to remember is that you will probably need to repeat the procedure several times if you are dealing with old stains.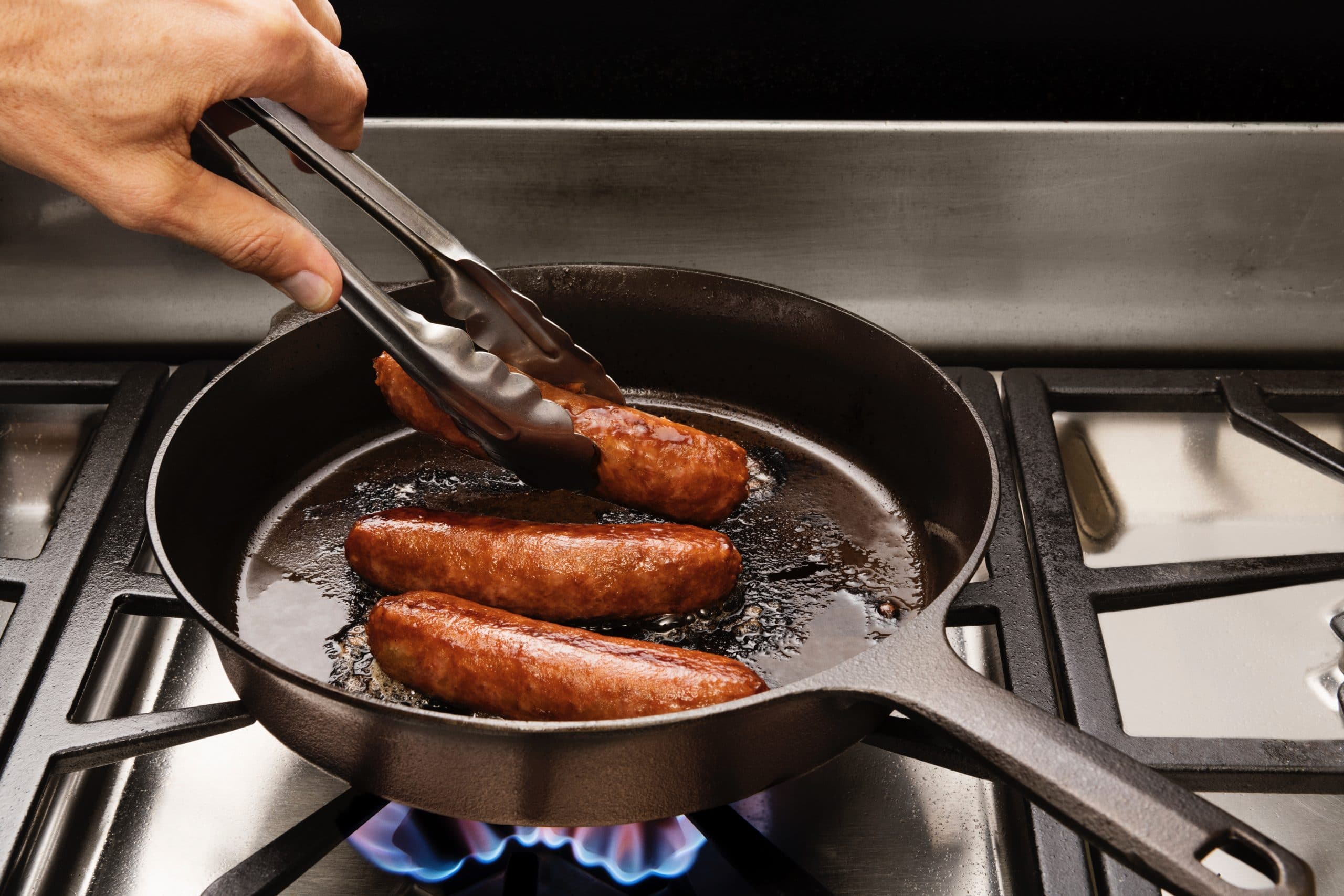 How to clean burnt-on grease from glass top stove
Glass cooktop requires a more gentle approach as it is much easier to damage with any aggressive means of cleaning.
For example, you can apply soda and water paste or simply plain baking soda, or spray some vinegar to wipe down the grease. Then it's time to proceed to the next step.
For wiping, use towels instead of sponges to cover the pretreated stovetop for 15-20 minutes and remove the extremely sticky spots with a blade scraper afterward.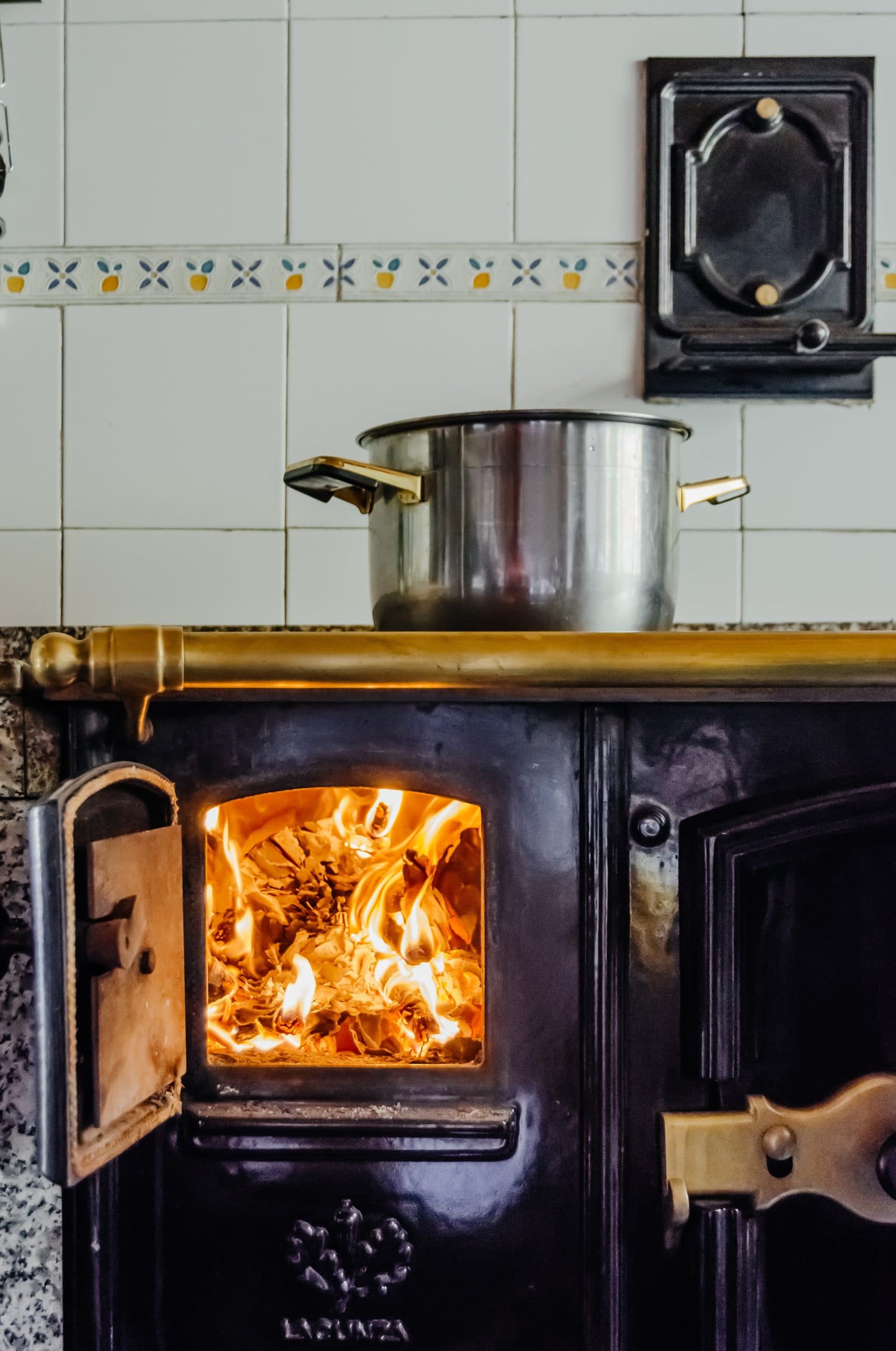 Finally, polish the stove with a damp cloth and vinegar and then dry it with a dry towel or cloth.
So now you know exactly how to get burnt on grease off the frying pans and how to treat a gas stove surface properly to keep it clean and fresh-looking!