Mustard is one of the eldest condiments that exist in our world being known from the times of Ancient Rome! Today this condiment is widely applied for sauces, dips, hot-dogs, and as a part of hot savory dishes.
But except for the fact it's so popular, this foodstuff is also rather health-beneficial! You might not know about it, but this yellow condiment helps to alleviate asthma, it helps to prevent cancer due to the minerals it contains, and besides, mustard fights arthritis, high blood pressure, and high cholesterol. And by the way, it's a low-calorie foodstuff!
Another beneficial trait of this product is that its lifespan is pretty long. Some people even wonder whether mustard can spoil at all. Well, for that question, you can find a precise answer from the trusted source! 
Most of us are used to the yellow condiment, but in fact, many more types of it exist.
So why not make your cooking even more varied? Let's see what kinds of mustard we can use to add some fire to our daily eating!
Yellow mustard
It's not only about hot-dogs! Due to the mild savor, it's perfect for gravy, veggie mix dressings, and dips.
🌭 How to Make Homemade Mustard 🌭 | EASY With Three Different Recipes
Dijon mustard
This one is stronger than its yellow fellow. Its sharp taste fits especially well with vinaigrettes, mayo, sandwich spreads, and sauces.
NO OIL Mustard Sauce recipe | How to make Mustard Sauce at home | Simple and Easy Mustard Sauce
Spicy brown mustard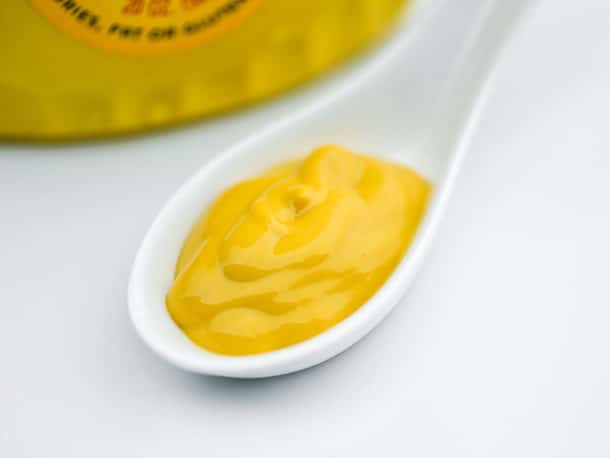 The right choice if you like hot foods since this paste will definitely scorch your nose! With the harsh composition, complex, and hot taste, this mustard pairs any meat wonderfully (especially if you mix in some other seasonings like ginger or nutmeg). 
Honey mustard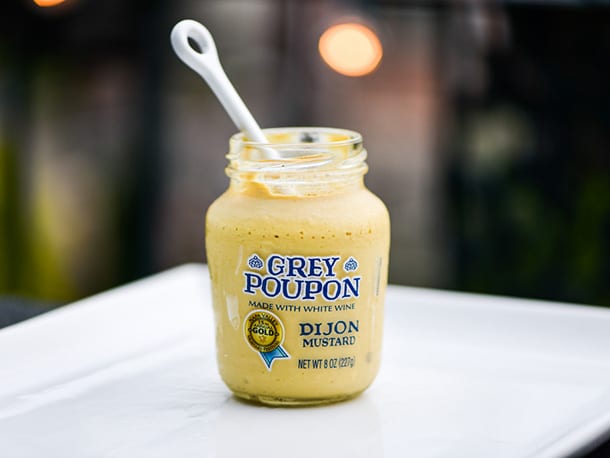 Perhaps, the sweetest one among them all, this delicate paste is a perfect option for kids' food, salad dressings, nuggets, or greens.
Whole grain mustard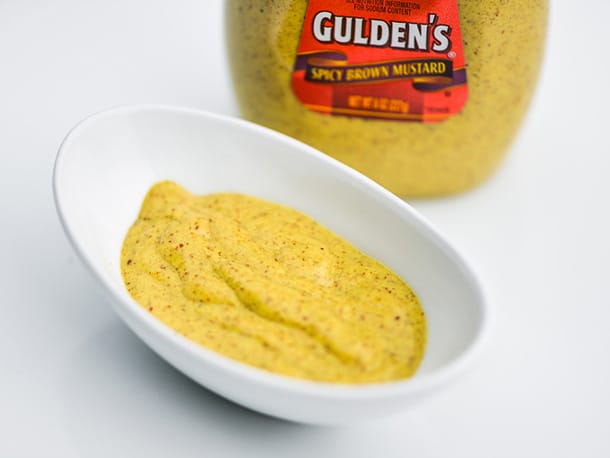 Its deep and rich savor fits cheese plates and will highlight the savor of any meat dish.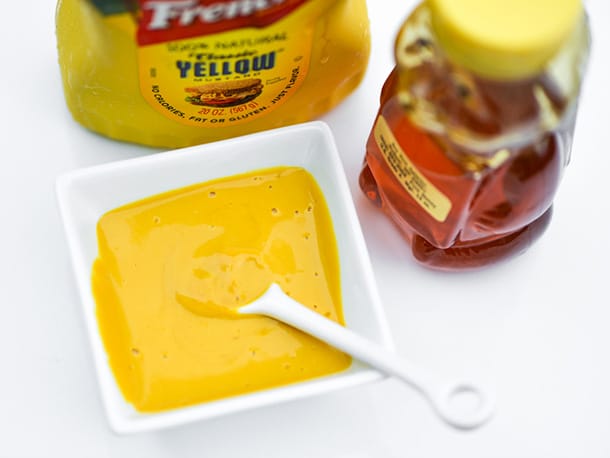 Go for it as a part of a marinade for chicken or pork before baking them, or simply smear the meat with the spread and send to the oven – and enjoy a spicy grainy crust when it's ready! Or you could mix it in a salad dressing to give it some extra texture.
Hot mustard
To try the true mustard taste, grab this one next time you'll be in a store. Prepared from black or brown seeds and cold water, hot mustard has the clearest mustardy taste of all the condiments of this kind.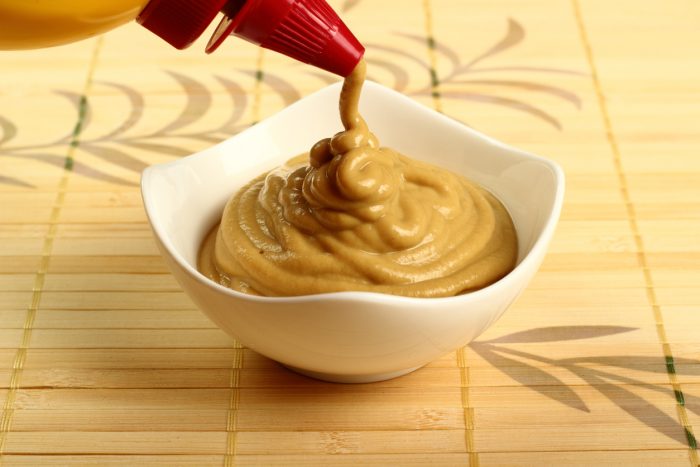 English mustard
One of the hottest mustards in the world, this one is combined perfectly with roasts, sauces, and sandwiches. For better taste, buy it powdered and prepare yourself by blending the powder with cold water.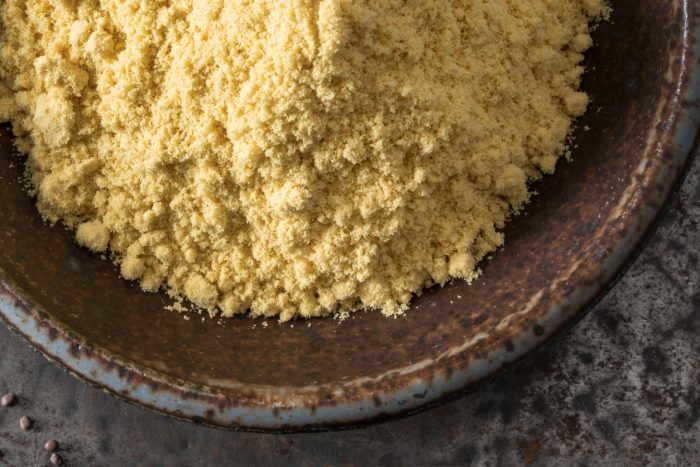 German mustard
They include a wide variety of mustards from mild to hot, from smooth to coarse-ground. Sweet, spicy, with honey, horseradish, or even applesauce – everyone can pick the optimal condiment for any dish from sausages to the fresh and hot pretzel.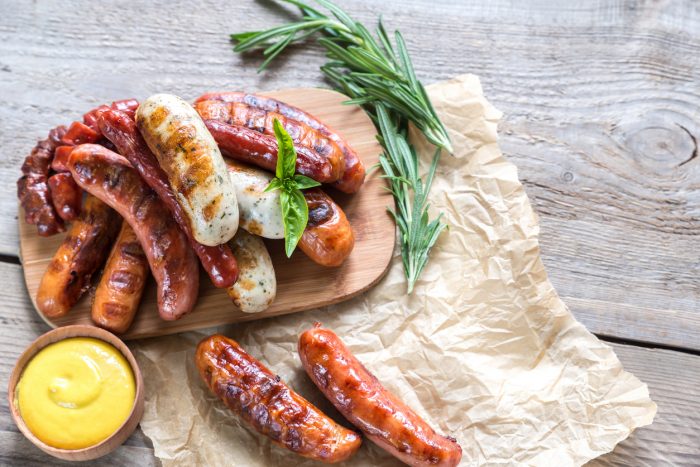 Beer/Spirit mustard
This mustard, as it comes from its name, uses beer or spirit as a replacement for vinegar. These mustards are less acidic but way spicier, some of them can have a recognizable beer/spirit flavor and taste. They are better for sauces and dips, but it's also ok to use them in recipes.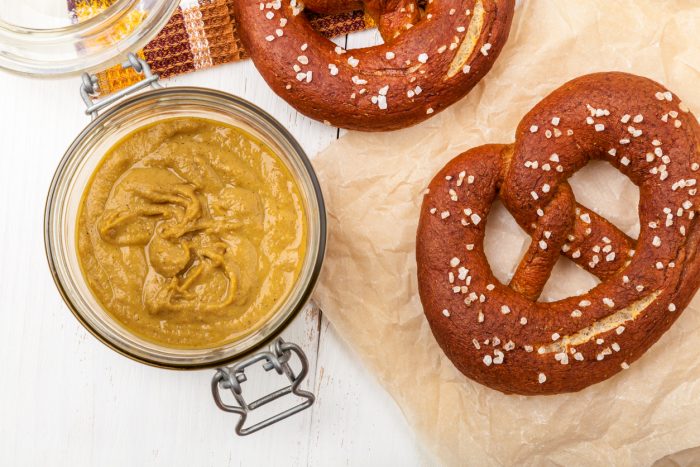 Since it's such a versatile foodstuff, mustard can be used in many more ways than just being added to hot dogs! Don't be afraid to experiment with this condiment to find your own favorite recipe that will make daily eating way less boring!