Everyone knows that we have to do our laundry regularly in order to keep our clothes clean.
However, not every one of us has a laundry room in our apartment or house.
Moreover, if you are renting your apartment, you might notice that your lease mentions so-called in-unit laundry. What is that you may be wondering?
This is exactly what we are going to tell you about today.
From this article, you will learn the meaning of the "in-unit laundry" term. We will explain in detail what it is and what alternative options this type of laundry might have.
In addition, you are going to find out what pros and cons in-unit laundries have, and how to keep your laundry machines clean if you do have an in-unit laundry room.
What Does In Unit Laundry Mean?
Since we have to do our laundry every week, it is great if we have a laundry room right in the apartment or a house that we live in or rent.
However, not everyone is so lucky, and some people have to make use of so-called on-site laundries instead. But here is the question: what is an in-unit laundry?
See, in-unit laundry is a type of laundry room when you have both a washing machine and dryer in the apartment, house, or other rental units you are living in. If you are a lucky owner of an in-unit laundry room, this means that your landlord or property owner has already bought and installed the appliances for you to use.
Also, if your apartment already has an in-unit laundry room, your landlord or property manager is responsible for maintaining, fixing, and replacing the appliances should they break or malfunction. You only have to report in time when these appliances are not working properly.
In fact, it may be a part of your renter's responsibilities which should be outlined in your lease in this case.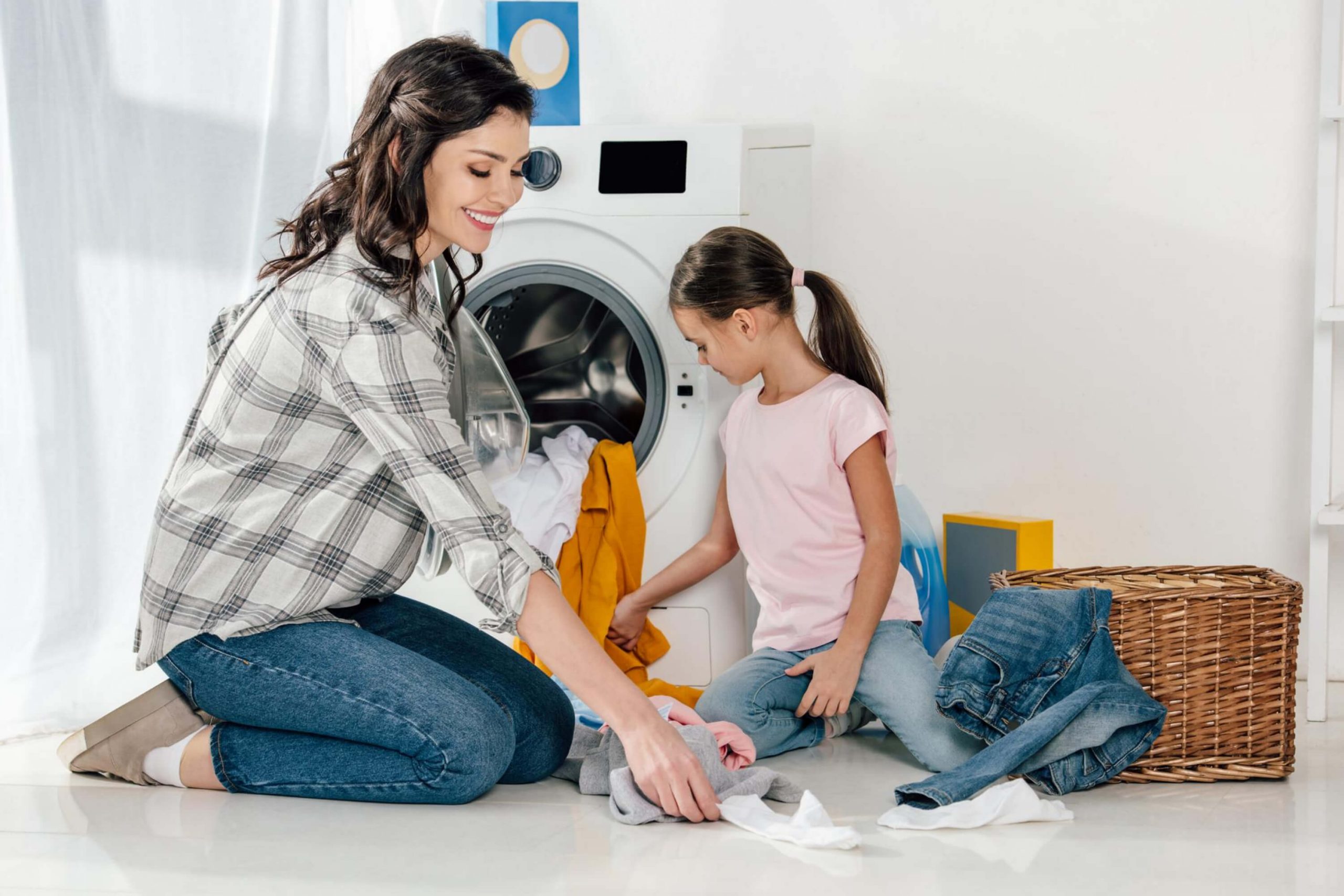 What Could Be the Alternative Options?
It is great if you are the owner of your own laundry room and you don't have to go somewhere else to have your clothes washed and dried.
However, in most cities, not every apartment or a house has in-unit laundry.
However, in this case, you can opt for another alternative. So if your rental does not have in-unit laundry, it might have one of the following options instead:
7 Laundry HACKS Everyone NEEDS to Know | Cleaning Tips and Tricks
A Community Or Shared Laundry Room
This option is not as convenient as your own laundry room, of course. But it is anyway better than nothing!
With a community or a shared laundry room, you would take your laundry to the designated laundry room.
It is typically like a mini laundromat that has multiple washers and dryers. In such a laundry, you can pay per wash and per dry.
Depending on your landlord, you may pay either with coins or using a special reloadable card. You can typically find such laundry rooms in several types of accommodation:
single apartment buildings
apartment complexes (typically, there is one laundry room for all, or one per every few units)
in multi-family houses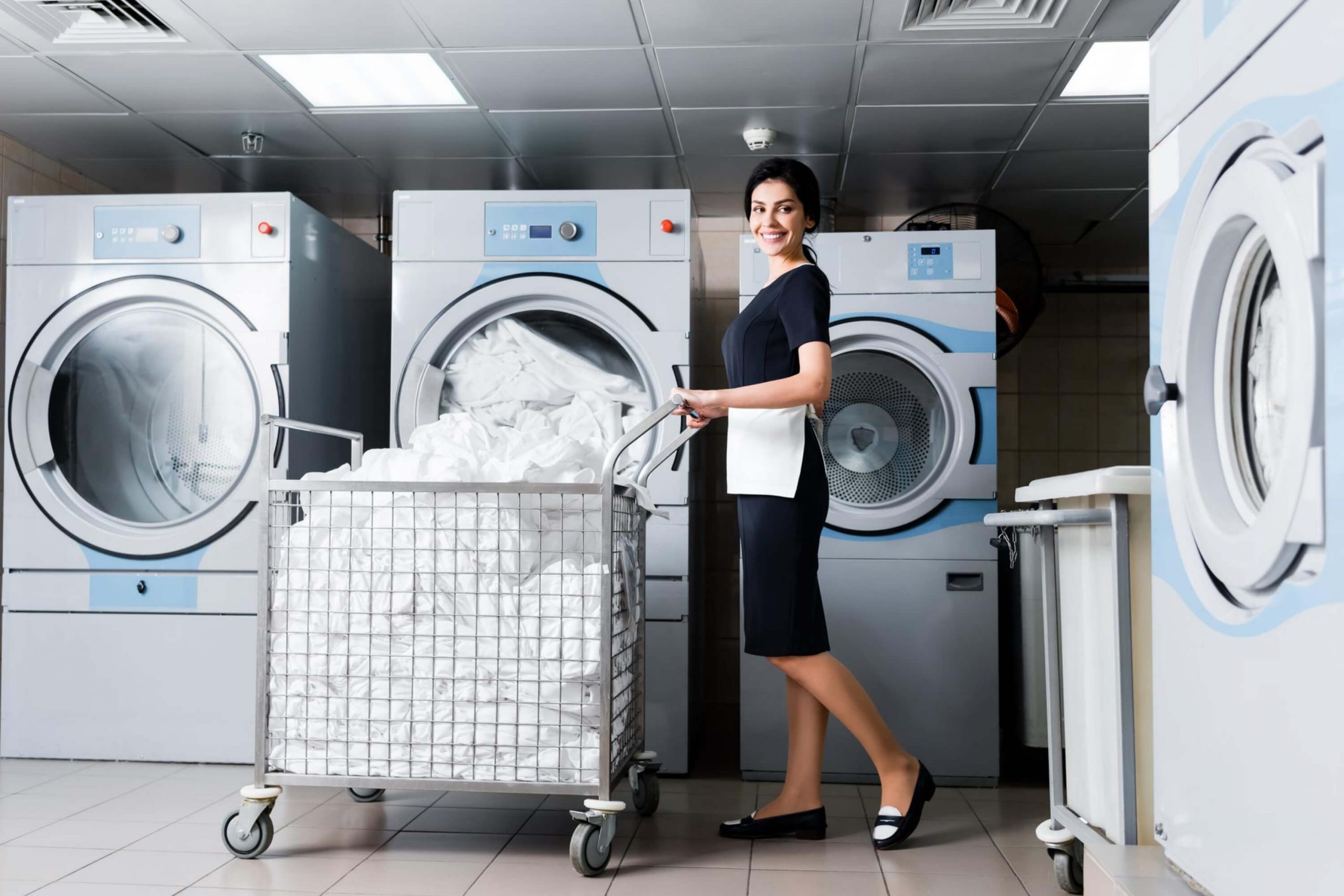 Washer-Dryer Hookups
This option means that the unit already has the water, ventilation, and electrical setups ready for you to install your own washing machine and dryer. If you don't already have a washer and dryer, you would have to purchase your own and have them installed or install them yourself.
If you don't want to bring your own appliances, you could also simply cover the hookups. For example, many homeowners or those who rent apartments just place storage in front of them in order to block the sight of the hookups.
Now you know what an in-unit laundry is and what alternative options of a laundry room you can find in apartments and homes for rent.
Some people find such laundry rooms convenient since using them means that you don' have to install a washing and a drying machine in your apartment.
But others are convinced that it is more convenient and handy to have your own laundry room. Who is right? Let's find this out!
MASTER YOUR LAUNDRY With These 7 Tips!
Pros and Cons of Having In-Unit Laundry
Having your own laundry room is great! Do you agree? Perhaps you do, but there are those who might not.
Different people have different opinions, and there are quite many of those who believe that using an on-site laundry is more convenient.
They explain it very simply: you don't have to install your own washing machine and a dryer in your home which means less expense and more vacant space that can be used for other purposes.
This is why we suggest you read on and check out what benefits and downsides in-laundry rooms have. Like this, you will be able to understand better whether or not this is a handy option.
Related: Dry Cleaning VS Laundry. Pros And Cons
Pros Of Having an In-Unit Laundry Room
If you belong to those who can't decide whether or not having an in-unit laundry is good, check out some of the pros of having laundry in your rental unit:
It is more convenient. You can do your laundry whenever you want!
You do not have to bring your own washer and dryer
It is typically housed in its own closet, laundry room, or spot in the kitchen or bathroom
You spend less money on laundry expenses like self-service or full-service laundry
No need to maintain, fix, replace or somehow else pay for maintaining the laundry appliances. Typically, it is the responsibility of your landlord
As you can see, having an in-unit laundry is indeed handy. But does it have any cons? Unfortunately, it does.
Related: Laundry Detergent Ingredients And How They Work
What Can Make an In-Unit Laundry Not So Super Cool?
There are a few drawbacks of in-unit laundry, including:
It can make the cost of your rent a bit higher
Having it means that you will have to pay more for water and electricity
It takes up space in your apartment, which could mean less storage space
It has a high potential for damage, flooding ond/or fire hazards
So if you are going to rent an apartment and you can't decide whether you want it with an in-unit laundry or without, we recommend you check out this information first. Like this, you will be able to take a reasonable and weighted decision.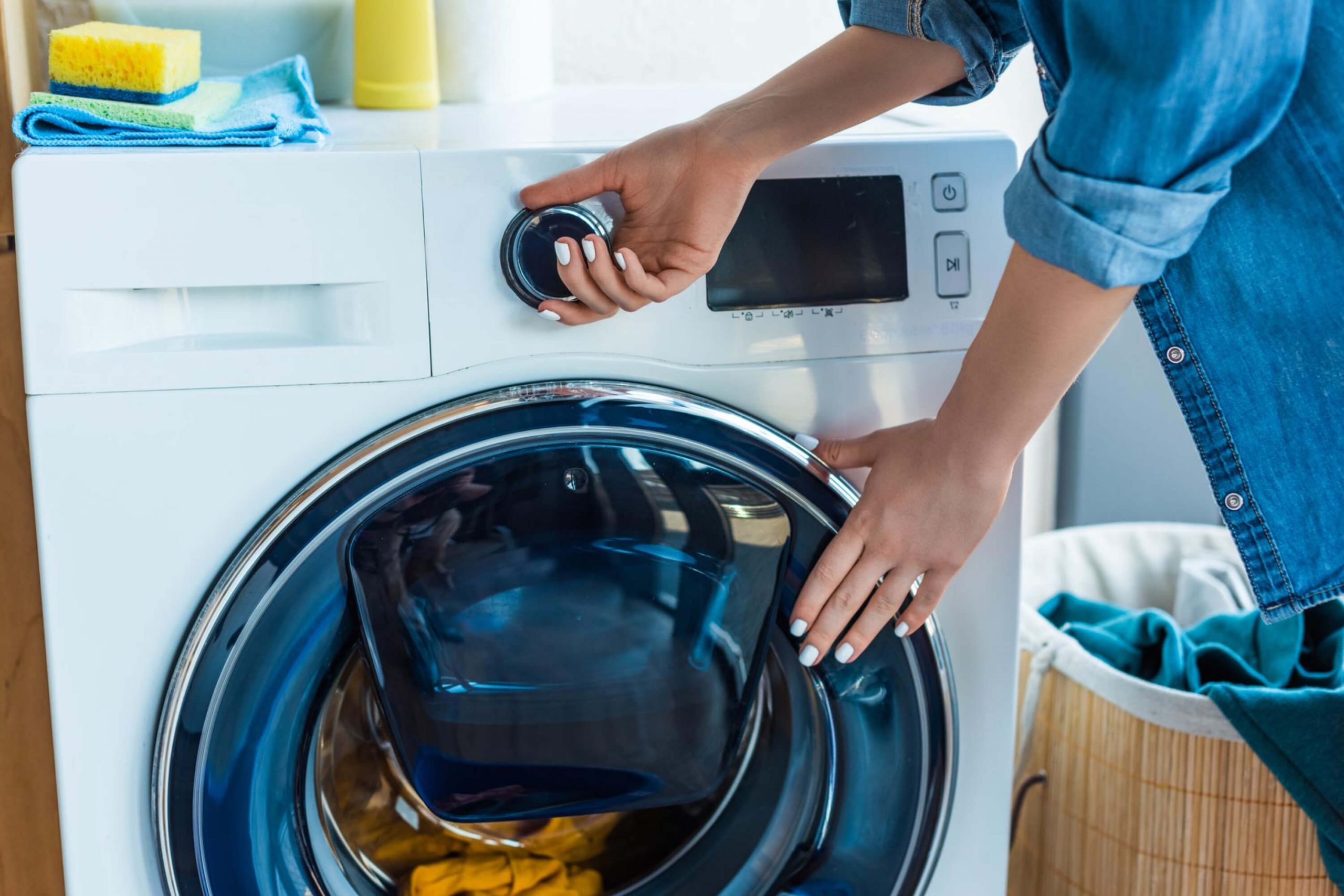 Related: Why Does My Laundry Room Smell?
Tips For Keeping Your In-Unit Laundry Machines Clean
If you are renting an apartment and it has in-unit laundry, you are responsible for taking care of all of the appliances and property while you live in your rental unit. This is your direct responsibility as a renter.
Of course, should your washing machine or a dryer break, your landlord will have to pay for the repair (since it is usually stated in your lease).
However, it is you who is responsible for keeping your in-unit laundry machines clean regularly. Like this, they will surely be running efficiently and effectively.
Moreover, keeping your washer and dryer clean and properly working can also prevent long-term damage and ensure that your laundry gets clean.
So if you want to keep your in-unit laundry machines well maintained, we recommend you check out some handy tips and life hacks you can follow to make sure that the cleanliness of your laundry room is perfect:
Remove the lint from your dryer's lint trap before every use. Lint build-up can prevent proper ventilation and ignite due to the heat!
Before you use the dryer, always check the trap for lint and throw that accumulated lint away. This will help you to avoid the fire hazard and ensure the dryer can efficiently dry your laundry!
Ask your landlord or maintenance crew to check the vents every two years.
If you have lived in a unit for two years or more, ask your landlord to check and clean the exhaust vent of your dryer and clear the vent outside. Like this, you will ensure that the dryer isn't using too much energy.
Deep clean the lint screen regularly.
Wipe down the barrel of your dryer after each use.
Clean your washing machine regularly to prevent mold growth and bad odor.
Avoid overloading both washing and drying machines!
Use smaller loads. It may take more time, but it will help you make sure that your washer and dryer work as effectively as possible. Larger loads of laundry actually take more energy to clean and dry.
Open the washer door after each use to ventilate the barrel and prevent bad odors from developing.
After each wash, leave the door of your laundry room open so the unit can dry off completely. This will prevent mildew and musty smells.
Leave enough room between both machines to avoid overheating.
If you have both a washing machine and a dryer, do regular checks to see how far apart they are. There should be at least 4 inches between them to avoid the machines knocking into one another during their work.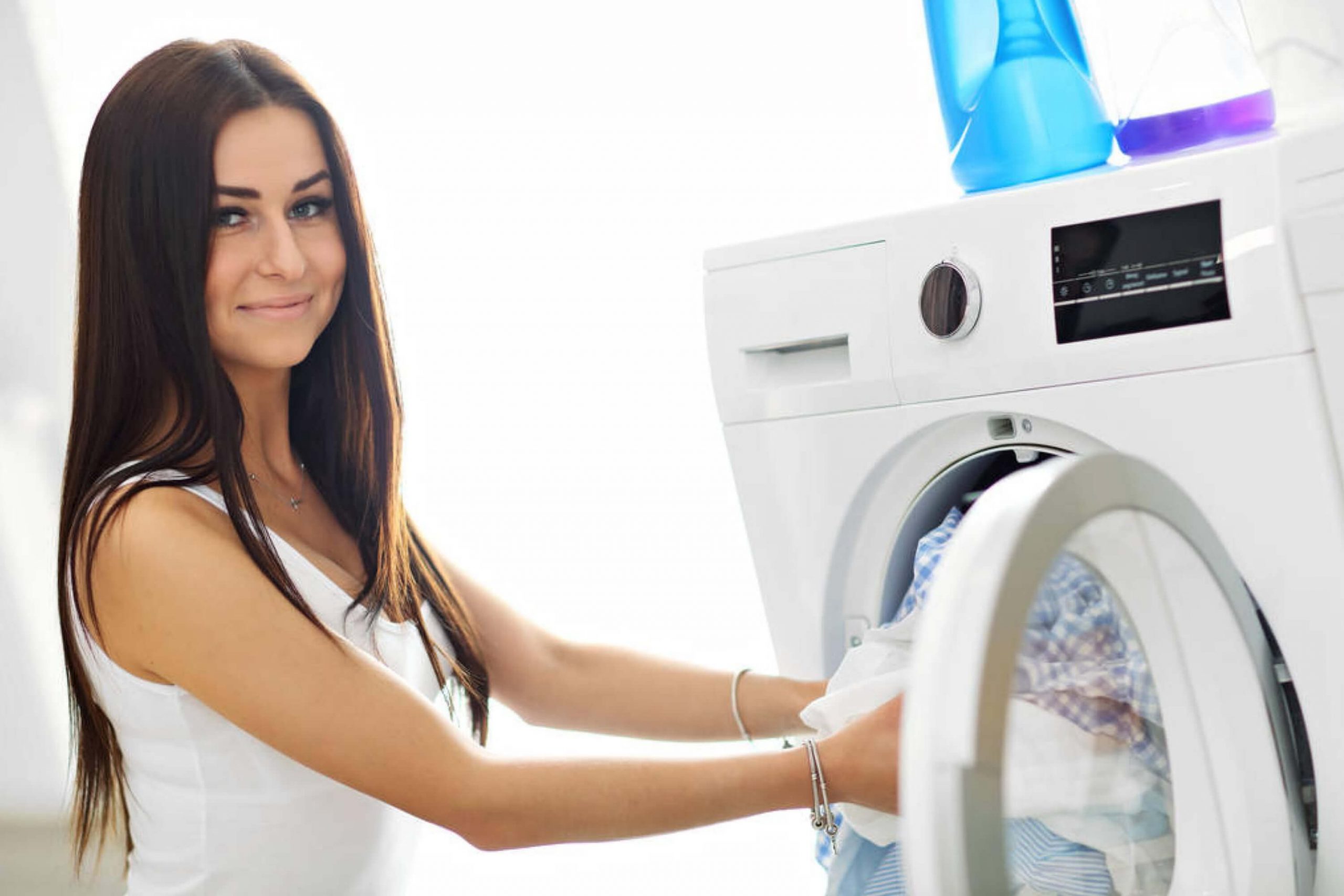 Lint Trap
Also, we would like to share a few handy tips with you on how to take care of the lint trap of your dryer. Why do we pay so much attention to it, you may ask? See, a lint trap may seem to be not very important, but often, it becomes a cause of serious problems!
If there is too much lint accumulates in it, one day it may set up on fire because of the overheating!
To avoid such a scenario, we suggest you give your dryer's lint trap a good scrub. It will be better if it is done every three months, or at least once every season. Usually, it will be depending on how often you use the dryer and how fast the lint trap becomes clogged. The cleaning procedure can be done in a very simple way:
Apply a bit of detergent to the lint trap
Wash it with a sponge
Rinse it thoroughly
At this point, if you don't have time for manual washing, you can even put it in the dishwasher! Just remove the accumulated lint previously to that!
Like this, you will clear any residue from dryer sheets, detergents, or softeners you use and remove any small remnants of lint.
In addition, every few months, take a rag and some rubbing alcohol and wipe the inside of your dryer. Like this, you will get rid of any residue or lint.
After wiping, make sure you let the dryer air out thoroughly and dry completely to prevent any accidental mold growth.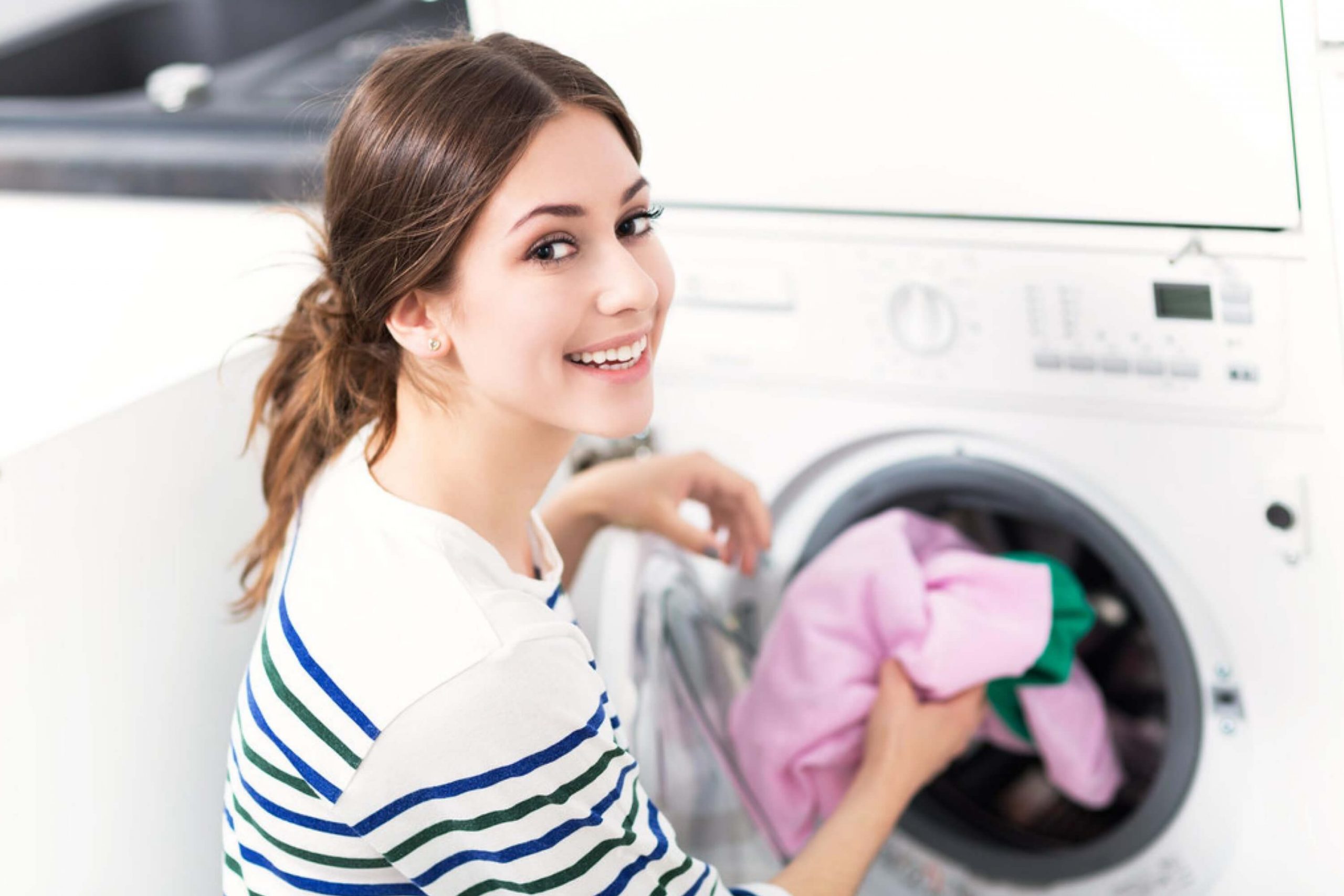 Conclusion
So, now you know what an in-unit laundry is. In addition, we told you what other options for a laundry room could be used should you have no laundry room in the apartment that you are renting.
Also, you have learned what pros and cons this type of laundry room has, and you even figure out how you could keep your laundry clean and well-maintained easily.
Frequently Asked Questions
⭐Is in-unit laundry cheap?
Many apartment dwellers think that an in-unit apartment laundry is worth the extra cost and confiscated space, but you may not agree. If you're living on your own, you may find it too easy to get an apartment without a washer and dryer.
⭐How much value adds to in-unit laundry?
Adding in-unit laundry service increases rent per unit by $50-100 per month and always increases the resale value from $4,000 to $10,000 per unit.
⭐Are washer and dryer in-units worth it?
An in-unit washer and dryer simply makes a unit more attractive to the renters. This means more privacy and more convenience, and if utilities are included on the property, it also means lower monthly costs.