If you are new to the science of grilling, you might not be aware of the fact that heat shields for grills are used not only for protecting the cook from the heat that is radiating from the cooking appliance. They also serve for practical purposes, for example, for preventing uneven cooking and/or drippings ont the burners.
However, what shall you do if you find out that your heat shield for outdoor grill is missing or worn out too much and can't serve you anymore?
No worries, should this happen, this article will help you out easily! Read it to learnhow you can make a heat shield for your grill yourself😊
We will provide you with a detailed guide that will teach you how to make a heat shield for your grill at home. Also, you will learn why those heat shields are needed. And in addition, we will provide you with some extra useful information on the subject.
How to Make A Heat Shield For Your Grill Yourself?
Usually, grills have thee heat shields that come along with the cooking appliance. And those of you who have grills can prove that. However, like any other thing, your grill shield can experience some wear and tear since it is not everlasting. Or you might have lost your grill heat shield.
No matter the reason, it is good to know what to do in case you are in need of a grill heat shield and you don't have one right now at hand.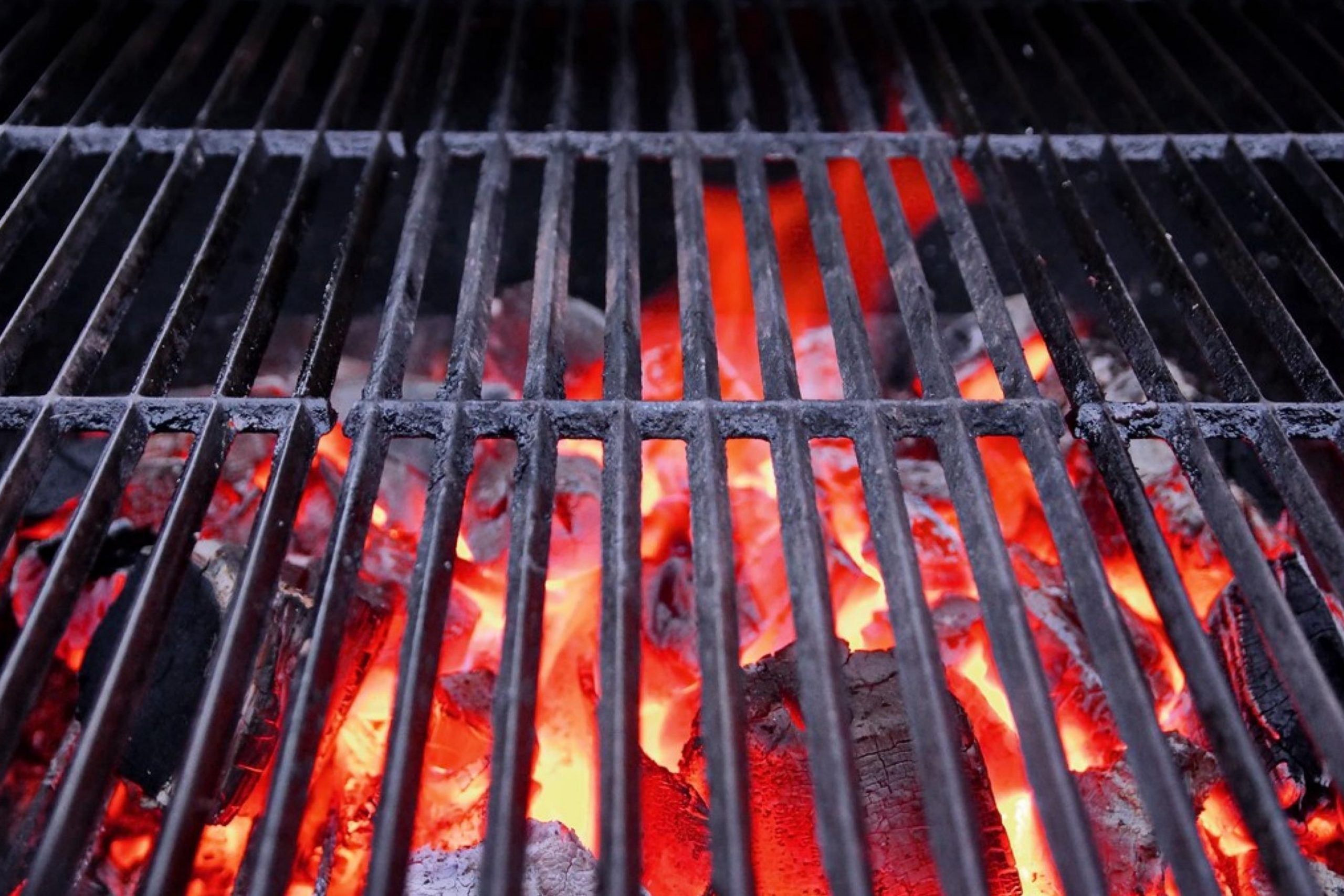 The easiest solution (and the most obvious one) that would come to your mind would be to make a heat shield yourself. But this is when most people stumble: is it possible at all, they ask? Yes, it is! And we are going to explain how this could be done.
First of all, in order to make your own DIY grill heat shield, you need to get all the things ready that you will need to make a homemade heat shield.
Below, you can find a complete list of these things:
Corrugated metal
Stainless-steel, aluminum foil
Measuring tape
Hammer
Steel cutter
Circular saw
Holders
Drill machine
Also, we want to warn you at once that you should not expect the shield-making process to be very easy!
Indeed, the process of making a homemade heat shield for your grill is going to be a bit complex. And in addition, there are several tools needed for the job.
But once you get all that ready, you just need to follow several steps one by one on the way to your very own homemade heat shield for your grill.
First of all, take your grill to an open area to clean it. If you have just used your grill, wait until it cools down, and remove the grill plate. You can clean the parts of the grill using vinegar or detergent and freshwater.
Next, measure the size of your grill's burner, which is the most important step of the entire process. Remove the heat shield and measure around the burner, using a measuring tape. Remember that both the height and width of the burner have to be measured!
Now that you have taken the proper measurement, it is time to create the design for the heat shield. You can design the heat shield by creating lines for each burner, and then comparing it with the size of the steel to ensure it fits.
Cut the steel to match the size with a steel cutter or chop saw. Be attentive since, if you make a mistake when cutting, you will have to throw that piece of steel away, and start over with a new piece.
The steel will be flat when you cut it but we need to achieve an angled shape, which you can do by bending it to the other side.
You can now install the heat shield in its dedicated position and secure it with the screws. Now your grill can be used safely again!
Gas Grill Repair – Replace the Heat Shield
Of course, if you don't have enough time on such sort of hand craft, or if you don't feel confident enough and you doubt whether or not you will manage, you can always buy a heat shield online or at your local hardware store instead of wasting your time and nerves on the attempts to make it yourself!
What Safety Measures You Should Follow When Making a Heat Shield for Grill?
Before you start making your own heat shield for your grill, it is important that you refresh some safety rules since you are going to be dealing with metal and tools. There are certain precautions to take when making a homemade heat shield for your grill, and below, we have prepared the most essential ones for you:
when working with metal, remember to wear safety gear such as safety gloves and thick clothes
always put on safety goggles while cutting metals to prevent shards from getting into your eyes
prepare all the materials and tools needed in advance. It will let you make a process smooth
when cutting the heat shield, cut it on a parallel, flat surface
install the shield when the grill is cool in order to avoid burns on your skin!
to extend your heat shield lifespan, burn off all food drippings after every grilling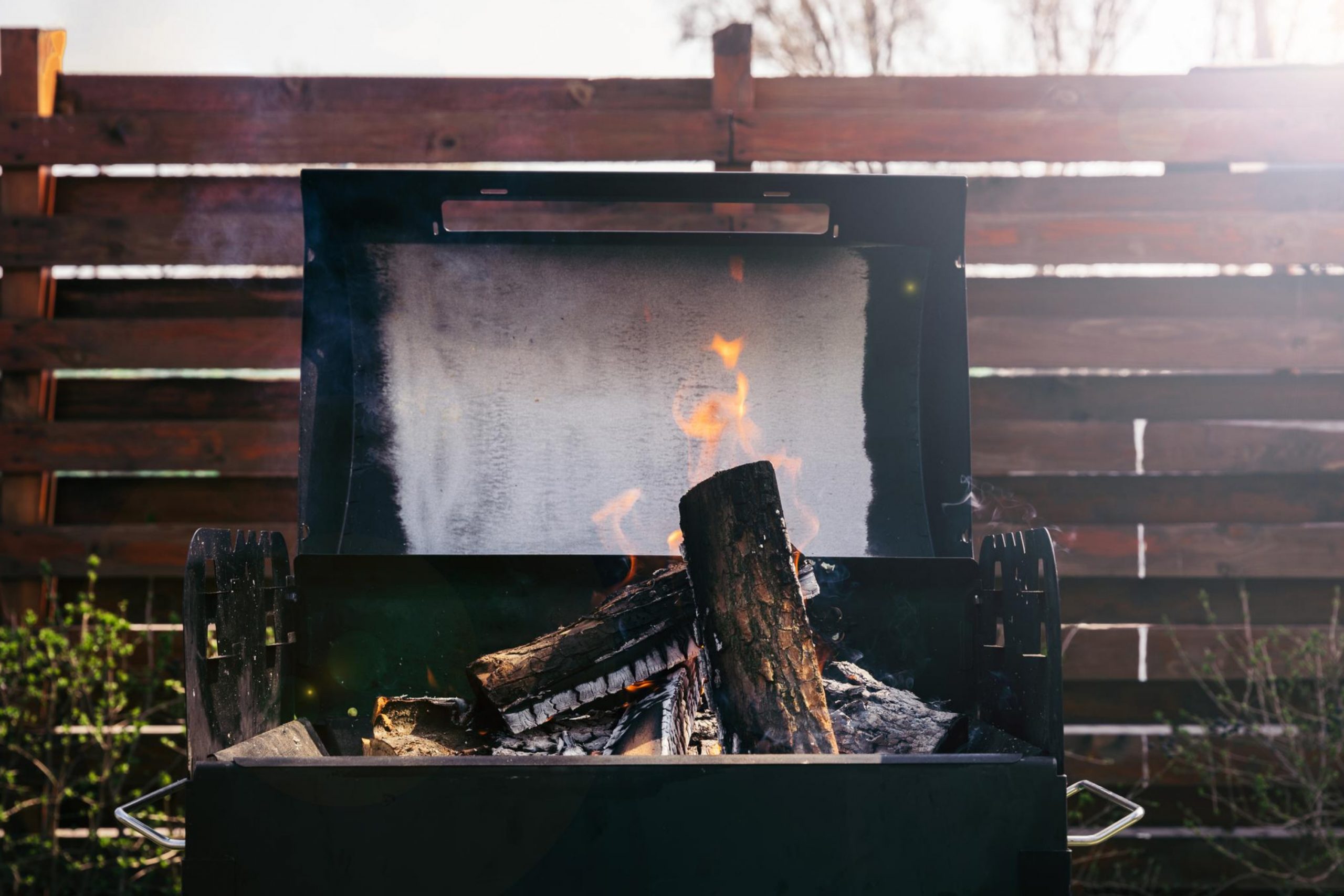 With all that in mind, you will be able to not only make a proper and well-working heat shield for your grill yourself. You will also be able to do it safely for yourself.
And of course, while working on the heat shield, make sure that nobody disturbs you! Ask your children to not disturb you and not play around while you are working. In addition, make sure you keep your pets away from the place where your heat shield is being made. This will help you to avoid unnecessary and accident traumas.
What Is a Heat Shield For a Grill And Why Would You Need It?
Some of you may surely ask this question sooner or later, especially if your not an experienced griller.
What is this heat shield needed for? Can I just grill without it? Let's try to figure this out.
For some reason, there are quite many grillers out there that are not aware about the following fact: heat shields are one of the most crucial components of a gas grill! This is because they offer two important benefits:
they protect the burners of your grill from food debris and grease/oil
they distribute heat evenly across the grill's surface
If you take a look at the older models of grills, you will notice that they come with lava rocks.
However, newer models of grills usually come with heat shields, and top-quality grills often have robust ceramic briquette systems. But what is the difference between lava rocks and heat shields, you may wonder?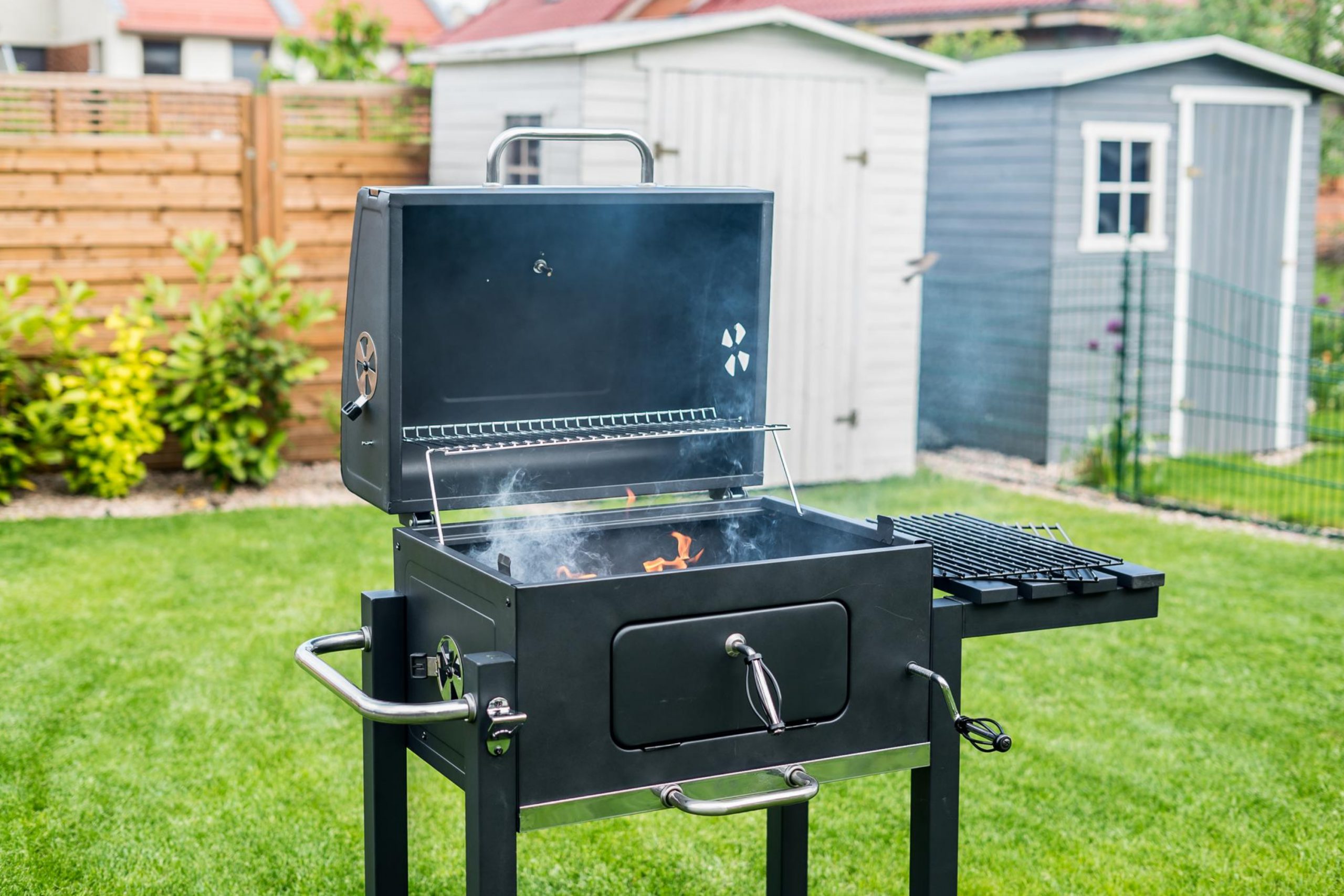 See, lava rocks basically do a good job at absorbing heat. However, their porous nature still makes it possible for grease and food droppings to leak on the grill's burners. This grease and food accumulation often results in several issues:
a grill becomes impossible to clean
food contamination becomes more possible
flare-ups hazard
potentially dangerous grease fire conditions
Grill Heat Shields, Heat Tents replacements.
As for the heat shields, they are angled, long strips of metal that stretch across the burner assemblies of your gas grill.
The reason the heat shields are made angled is to direct larger drippings away from the burners and towards the drip pan or grease collection tray.
Heat shields are mostly made from stainless steel. This allows them to be way more durable and also, they get a superior ability to retain heat thanks to the qualities of this material.
Factors That Should Be Considered Before You Start Making a Grill Heat Shield
Before you start any project be it a construction of something or a creative project, it is essential to take all the factors and nuances into consideration.
Like this, you will know for sure what you willl get in the end and what aspects you need to take into account right now in order to do everything right and succeed.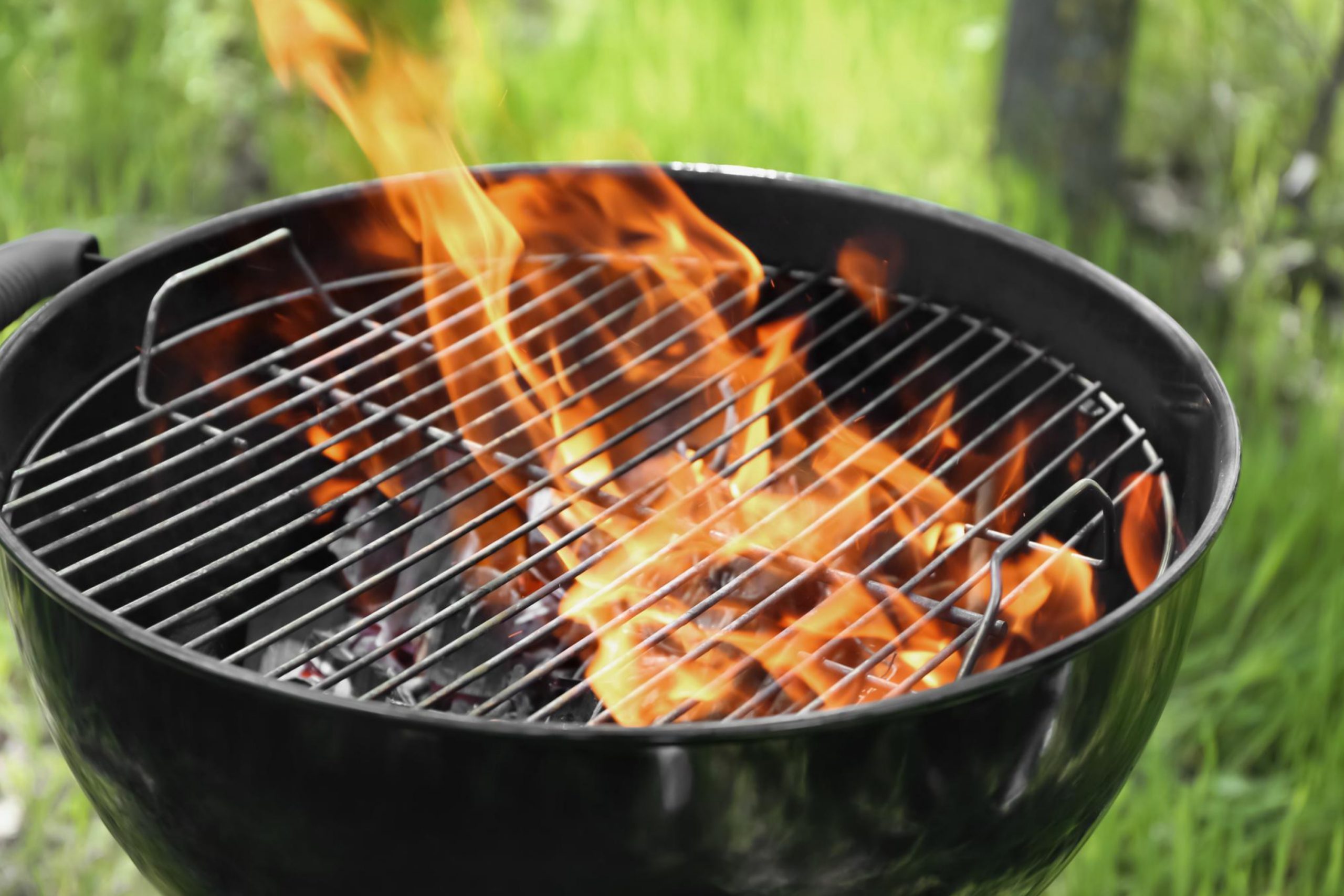 When making a heat shield for your grill, you should use the same prctice. We recommend you take the two most important factors into conideration before you move on to the shield-making process:
Stability. Heat shields are designed to resist hot flames, so the first thing to ensure is that the material you will use in making a heat shield won't weaken or warp when exposed to high heat.
Heat distribution. Placement of the heat shield is also very important. When placed correctly, it will be able to distribute the heat more evenly.
Temperature volume. Different foods cook at different temperatures. That's why it is essential to add temperature regulators such as temperature volume. It will let your heat shield not to get too hot when you need to cook your food on low heat.
Environment friendliness. When making a heat shield, make sure that it can be used in different environments.
How to Clean Your Heat Shields?
Even though it might be difficult for you to make a heat shield, the good news is that this part of your grill is easy to clean.
Simply use a scrubbing brush to remove the dirt and wipe the debris. And remember that you should do all the cleaning while the heat shield is cold!
Here is a detailed cleaning guide for you on how to clean grill heat shields:
Put off and disconnect the gas line
Pour soapy and warm water to a bucket
Remove the heat shields and scrub them with a wired brush
Remove the boundary separating the shield and the burners
Use a soft wire brush to unplug the heater. Clean any ash and take it back to its place
Scrub the interior surfaces of the shield and rinse it with warm soapy water. Set it for drying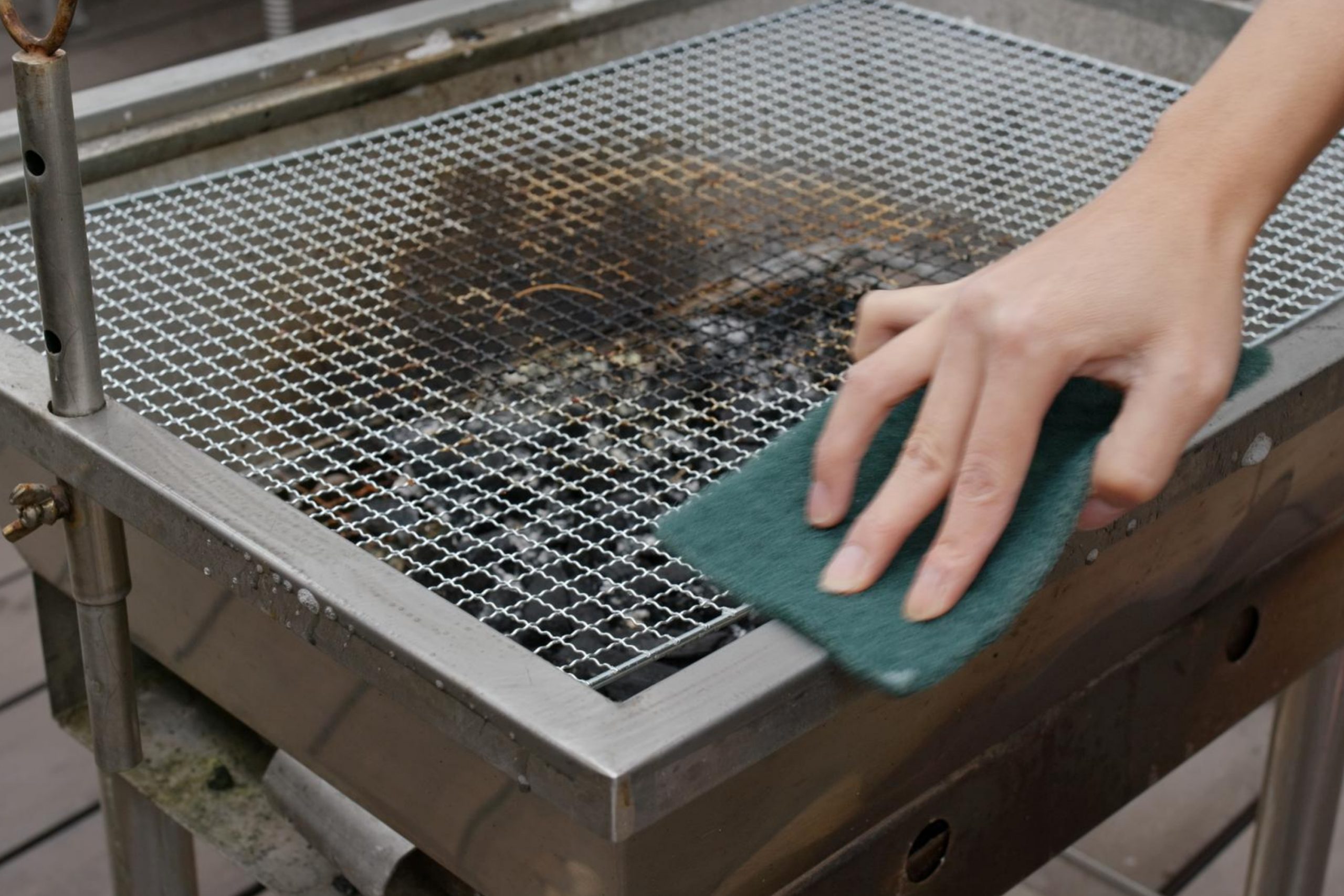 Well, this is what we wanted to share with you on the subject of grill heat shhields today.
Now you know way more about this part of your grill! We told you what it is and what this shield is used for.
In addition, we provided you with a complete and detailed guide that will allow everyone to make a grill heat shield at home.
And since you are now aware of the factors that should be considered before you start working on yourheat shield project,you can be sure that the heat shield you make will serve you long and protect your grill (as well as ensure you can enjoy delicious grilled food!).
Frequently Asked Questions
⭐How to maintain a heat shield for a grill?
The best way is by cleaning it regularly. When you remove the heat shield from the grill to clean it, check it for signs of wear and tear, and replace if necessary.
⭐What are the advantages of grill heat shield over rocks?
Heat plates prevent flare-ups compared to lava rocks. Also, shields are also less expensive and tend to last longer than rocks.
⭐How long does a grill heat shield typically last?
It depends on how well it's maintained and how frequently it's used. But usually, if properly cared for, it can last for several years.