If you are an owner of a Minky blanket, you are the lucky one! These soft and so cozy blankets can create a wonderful and homey vibe almost everywhere.
They are super soft, pleasant to the touch, and have a very attractive look. No wonder so many people are dreaming of having at least one.
However, when it comes to regular maintenance, folks tend to become slightly puzzled. In particular, people are not sure how to wash Minky fabric correctly without ruining it by accident. We all know that the majority of our garments and other items become useless after we wash or dry them wrong!
So how to avoid such a sad scenario with your lovely fluffy Minky?
In this article, we will provide you with all the information you might need on the subject. You are going to learn about the correct washing of a Minky blanket first of all. In addition, we will explain how this fabric should be dried (since it is rather delicate!). A
nd of course, you will learn a couple of useful life hacks and tips that will allow you to keep your softy Minky blanket the same soft as it was when you purchased it.
How to Wash Minky Blankets?
In order to wash any item correctly without ruining it, you need to be aware of the basic care instructions that come with it. This is what is true for Minky blankets as well. Just for you to know, Minky is a unique, plush fabric. Comprised of polyester, Minky is softer than fleece and can have the illusion of fur.
Cleaning & Caring for your Faux Fur / Minky items.
As you can see now, the material is rather delicate and it can't be just shoved into the barrel of your washing machine and washed!
But what are the best practices for washing and caring for your Minky blanket then?
In order to wash it safely and efficiently, you need to follow a few Minky washing instructions. Don't worry, there is nothing complicated at all! Just check out below:
Machine wash your blanket in cold water. Putting heat on the Minky blanket will melt the blanket's fibers together and your blanket will lose its softness!
For best results, wash the item alone (or with other Minky blankets if your washer can handle them all)
We recommend using regular liquid or powder detergent when washing Minky blankets. Washing pods are not recommended to use on this type of fabric
Never use fabric softener! Minky blanket fibers are very fine. If the blanket is washed with fabric softener, it will be hard for the water to pull the softener from the blanket fibers. The product will get trapped between the fibers and harden when it dries, leaving your blanket feeling crusty
Hang the blanket to dry, then put it in the dryer on an air setting only to fluff it up. Remember that there can't be any heat or it will melt the material!
Do not dry clean this fabric
Do not iron
Do not bleach
As you can see now, it is pretty easy to wash your minky blanket if you know exactly what to do and how it should be done. Of course, since the material is rather delicate, you have to follow certain rules and restrictions, otherwise, you are putting the blanket at a high risk of being accidentally ruined.
For example, it is not recommended to add this blanket to your other laundries, such as clothing or bedding. Minky's do have a tendency to shed, and you don't want to encourage it by doing a big load of washing all at once.
But washing is just a half of the process! After you wash your soft blanket, it needs to be properly dried. Yes, we have mentioned some drying tips above, but in order to be sure that you are doing everything right, we recommend you read on and find out how you should dry Minky blankets in detail.
How to Dry a Minky Blanket?
Now that you know how to wash a Minky blanket correctly, it would be a good idea to also find out how this kind of fabric should be dried. We usually do the worst mistakes at the drying stage exactly. Even if we wash the item according to the care tag regulations, we often mess up when we put it into the tumble dryer. This is where most of our clothes become ruined without a single chance for revival.
For sure, you don't want your Minky blanket to end up like this! And luckily, you can help it avoid this sad fate. All you need to do is to follow a few simple drying tips. With their help, you will hardly ever cause any damage to your softy!
Never use your tumble dryer for drying Minky blankets! By doing so, you will only cause a lot of static, plus, the dryer will break down the fabric
The best way to dry a Minky blanket is to hang dry it either outdoor or indoors
If tumble drying is the only option for you, at least use the air setting to minimize the damage to the fabric
When tumble drying, take the blanket out when it is almost dry and finish drying by hanging it on a drying rack
With these simple tips, you will be able to avoid the most common drying mistakes that the owners of minkies make when washing and then drying their softies. And remember that proper drying will help you prolong the life of your blanket and keep static at bay.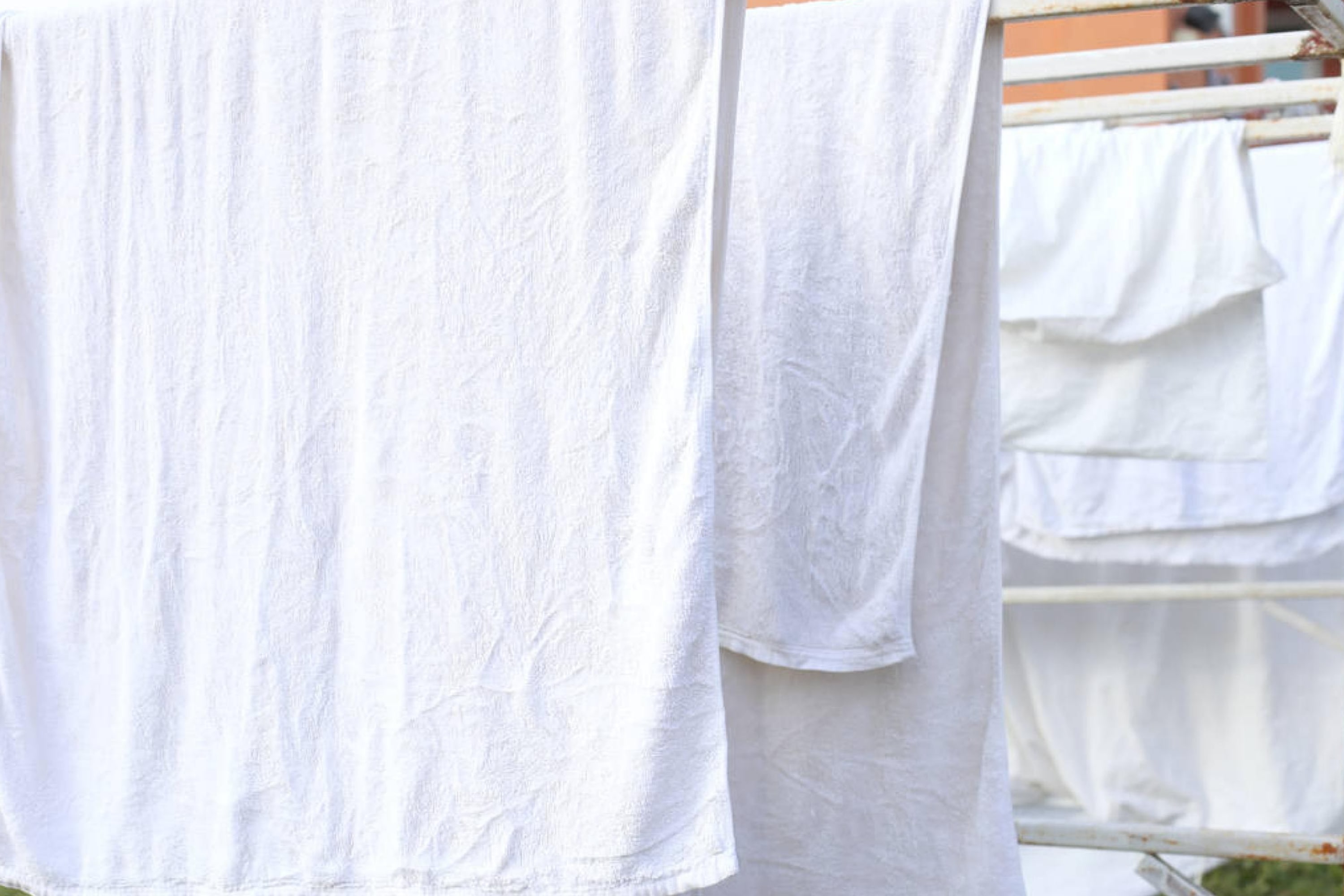 How To Prevent a Minky from Shedding?
As we have already mentioned above, Minky blankets do have one bad habit: they have a strong tendency for shedding! And even if you don't wash your blanket with other items and/or clothes or bedding, you might still want to know how shedding can be avoided.
Some people suggest washing a Minky blanket with the use of fabric softener. While this might help reduce shedding and the accumulation of static, it may also negatively affect the lifespan of your lovely soft blanket.
So instead of fabric softener, we recommend you do the following: when you machine wash your Minky, try to add a mixture of baking soda and white vinegar to your washing machine. The recipe is very simple:
¼ Cup baking soda
⅓ C white vinegar
This solution is made of a combination of natural ingredients and it can actually be used instead of laundry soap. As an option, you can use it as an additive to help prevent a Minky blanket from shedding, and make sure it always smells fresh and clean!
Since all the ingredients of this homemade solution can always be found in your kitchen and they are very cheap, you will have no problems with always having enough of it whenever you need to wash your favorite blanket again.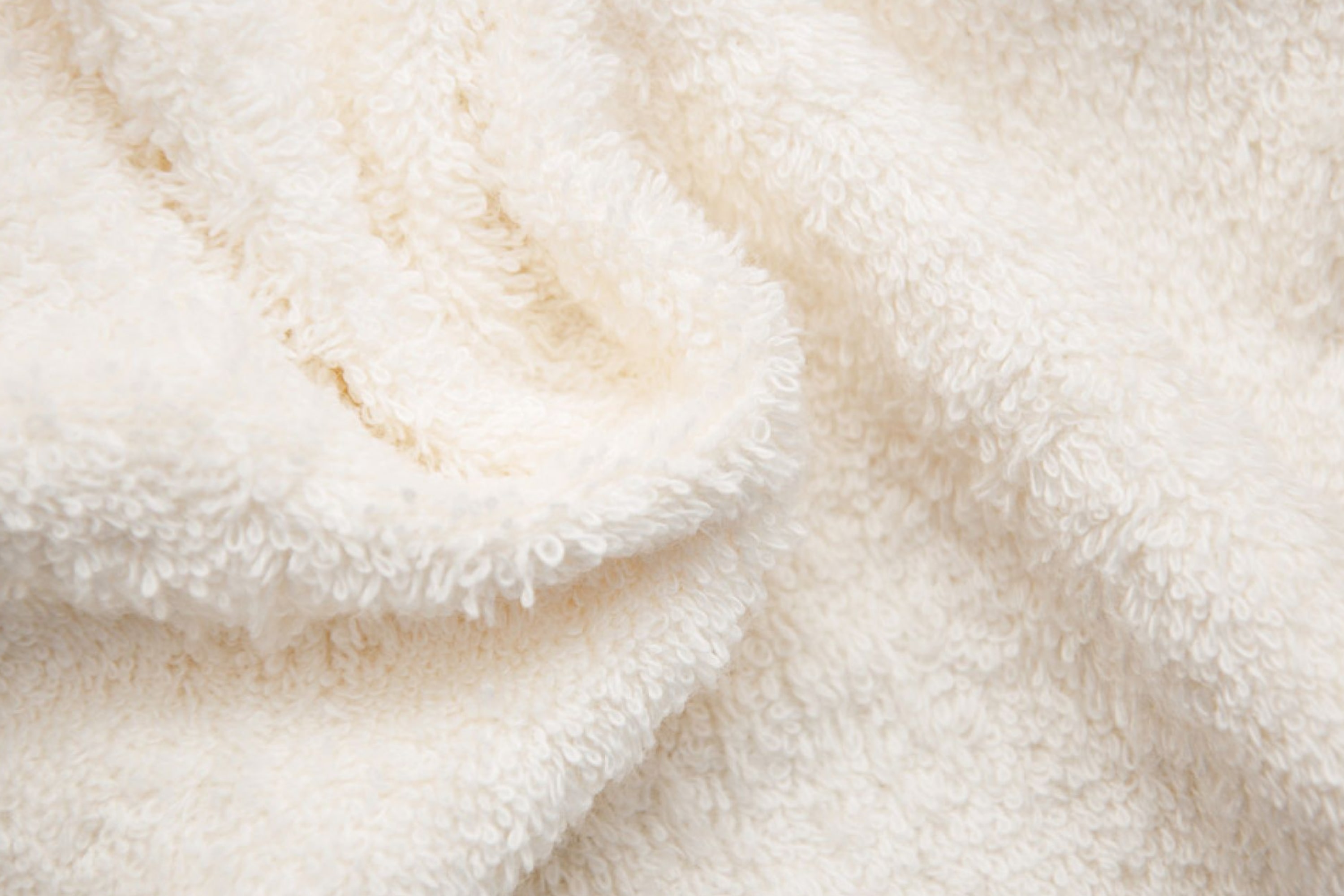 How to Make a Minky Blanket Soft Again?
After washing and drying Minky fabric, many users start wondering how to restore Minky fabric and make it soft again. As you might know already, such fabrics tend to lose their softness and attractive look after a few washes. Some people try to restore their soft blankets by brushing them, others apply expensive conditioners and other products, hoping to bring the softness and exterior of the item back.
How to Care for Faux Fur, Sherpa, Fleece & Minky Fabric
But why do such blankets lose their softness? There are a few reasons a polyester blanket, like a Minky, might lose some of its softness. One of the most common reasons is heat. Yes, heat can damage the fabric pretty much!
This is why, when you wash or dry your Minky blanket, you should always use a cold or no-heat setting. Otherwise, heat can melt the fibers of the material and cause the tips of the yarn-like strands to become hard.
Also, fabric softener may actually take away some of the softness. This is why it is usually recommended to avoid it when washing this type of blanket. But what if your blanket has already lost some (or most) of its softness? Don't worry! You can still revive it easily.
Unless the fabric is seriously damaged, you can make polyester blankets soft again. All you need to do is to wash your Minky blanket with cold water and white vinegar. Just water and vinegar, without laundry detergent!
Depending on the amount of damage caused, this may not work the same well and efficiently every time, but there is a high probability that your Minky blanket will come out looking and feeling much softer and fluffier than when it went in!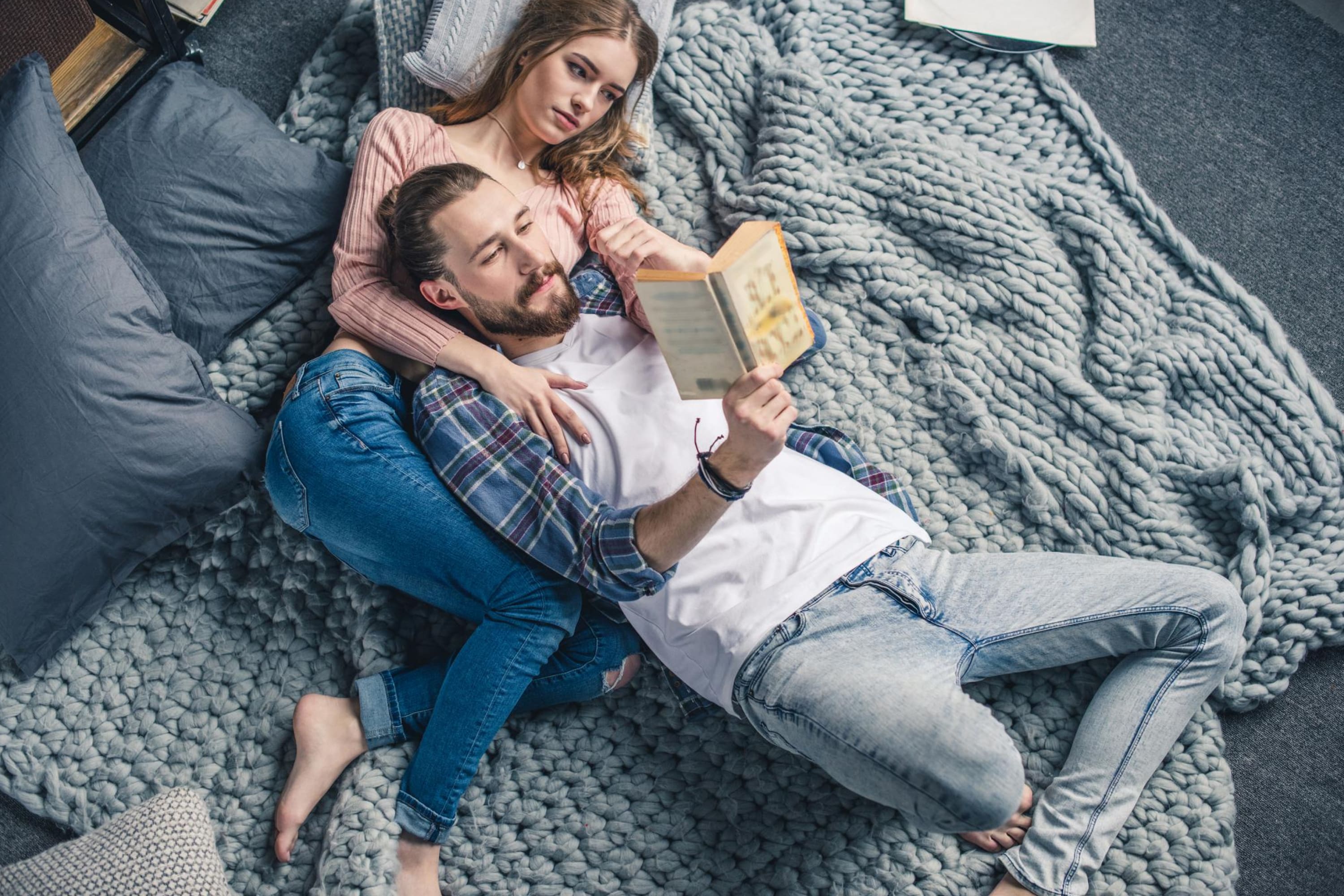 Why You Should Choose a Minky Blanket?
This question may seem quite reasonable to most of you for sure. Indeed, if a minky blanket requires special care and so much attention, why would anyone want to get it? Isn't it easier to buy a blanket that needs less fuss? On the one hand, it might indeed be simpler. But on the other hand, Minky blankets do have certain pros!
As you can see from the simple care rules described above, the care that a Minky blanket requires to stay soft is not difficult. In addition, Minky blankets not only come with superior softness when compared with other blankets! They also remain softer much longer which is a big plus.
That's because the polyester fabric that is used to make these blankets is thicker, plusher, and more durable than such fabrics as fleece, cotton, and many others used for making blankets.
Moreover, Minky blankets come in a wide variety of colors, styles, and sizes! It allows you to choose a blanket that will satisfy the needs of each and every member of your family.
Your toddler can cuddle for comfort, your teen can feel glamorous and stylish when lounging, and your husband can use it in bed without his toes sticking out (if he is very tall)! All these perks definitely make Minky blankets worthy even though they need a bit of special care.
So, folks, now you know all that will help you take care of your Minky blanket properly. You learned how to wash it correctly and how this type of fabric should be dried. In addition, we shared a few handy tips and life hacks with you that will allow you keep your Minky soft and fluffy longer.
You are also aware now why this type of blankets may lose its fluffiness and softness and what shall be done to that problem to fix it.
With all this in mind, you will easily maintain your Minky blanket, spending very little effort and money on keeping its exterior the same nice and its fabric the same soft.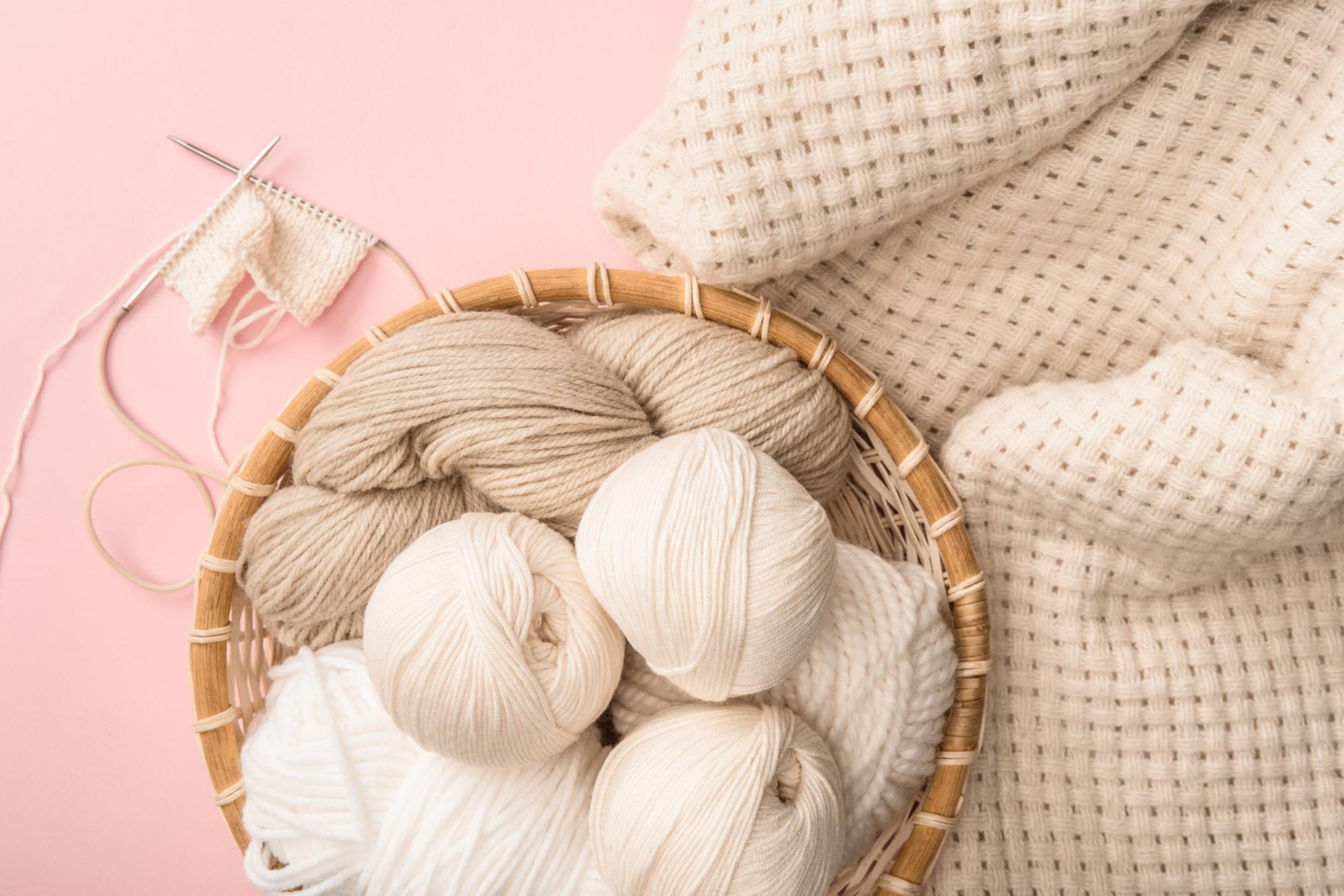 Frequently Asked Questions
⭐Is it safe to hang dry Minky blankets in the sun?
Absolutely! This is the best possible way of drying them and the safest one.
⭐Are Minky blankets safe to use for babies?
Unless your baby is allergic to synthetic fabrics, it's safe to use Minky which is made of polyester.
⭐ Can Minky blankets be washed with eco-friendly washing liquids?
Why not? These surely contain no bleaching agents or other chemicals that might damage the fibers.