Keeping your house clean takes a lot of everything: a lot of time, effort, and even money!
Especially if the house is big enough and you need to use special cleaning and washing equipment to keep it well maintained.
And since it is impossible to wash your entire house by hand, most homeowners stick to such an option as pressure washing also known as power washing.
But if you have never tried it before, you might want to learn more about this method before you start using it on your facade.
In this article, we will tell you how often to pressure wash your house, and how exactly this should be done. It means that we will provide you with a detailed step by step instruction on the procedure.
Like this, you will know for sure what steps to take. Also, we will explain what benefits this type of house washing has, and when you should pressure wash your house.
How Often Should I Pressure Wash My House?
If you have never pressure washed your house, you might be wondering how frequently this procedure should be taken. At this point, we want you to yake a few factors into consideration.
Where your home is located
How much dirt, dust, grime, mildew, etc. builds up on it over time
What type of siding you have on your home
How much money you can afford to pay for power washing services every year
In addition, there might be other factors that influence the frequency of your home's power washing. We recommend scheduling a cleaning, particularly after a bout of bad weather, or when you are getting ready for a new coat of paint, or when you are preparing your house to be sold.
There isn't one rule of thumb though as far as how often you should power wash your property.
But in general, it is recommended that most homeowners should wash their homes' exteriors at least once a year.
It is usually enough in order to protect the house against damage that might be caused by dirt and grime, regardless of what type of exterior you have.
Also, homeowners living in the areas with wet, more polluted, or more humid climate should have their homes washed every six to eight months in order to ensure proper protection.
When considering how often you should power wash your house, its location is an important factor.
If you live in a coastal area where harsh rain, wind, and salty air hit your siding, you will likely need to get your home professionally washed twice a year.
Also, if your house is located on a main road or in a heavily populated urban area, its facade collects dust and debris much faster.
It means that it will need to be pressure washed at least twice a year to keep up with appearances.
On the other hand, homes in suburban areas that experience mild weather patterns and pleasant temperatures will likely only need pressure washed once a year.
This is why it is very important to not only consider how much money you can spend on pressure washing, or how dirty your house is.
Taking into consideration what area the building is located will also play a great role in determining the frequency of the cleaning procedure.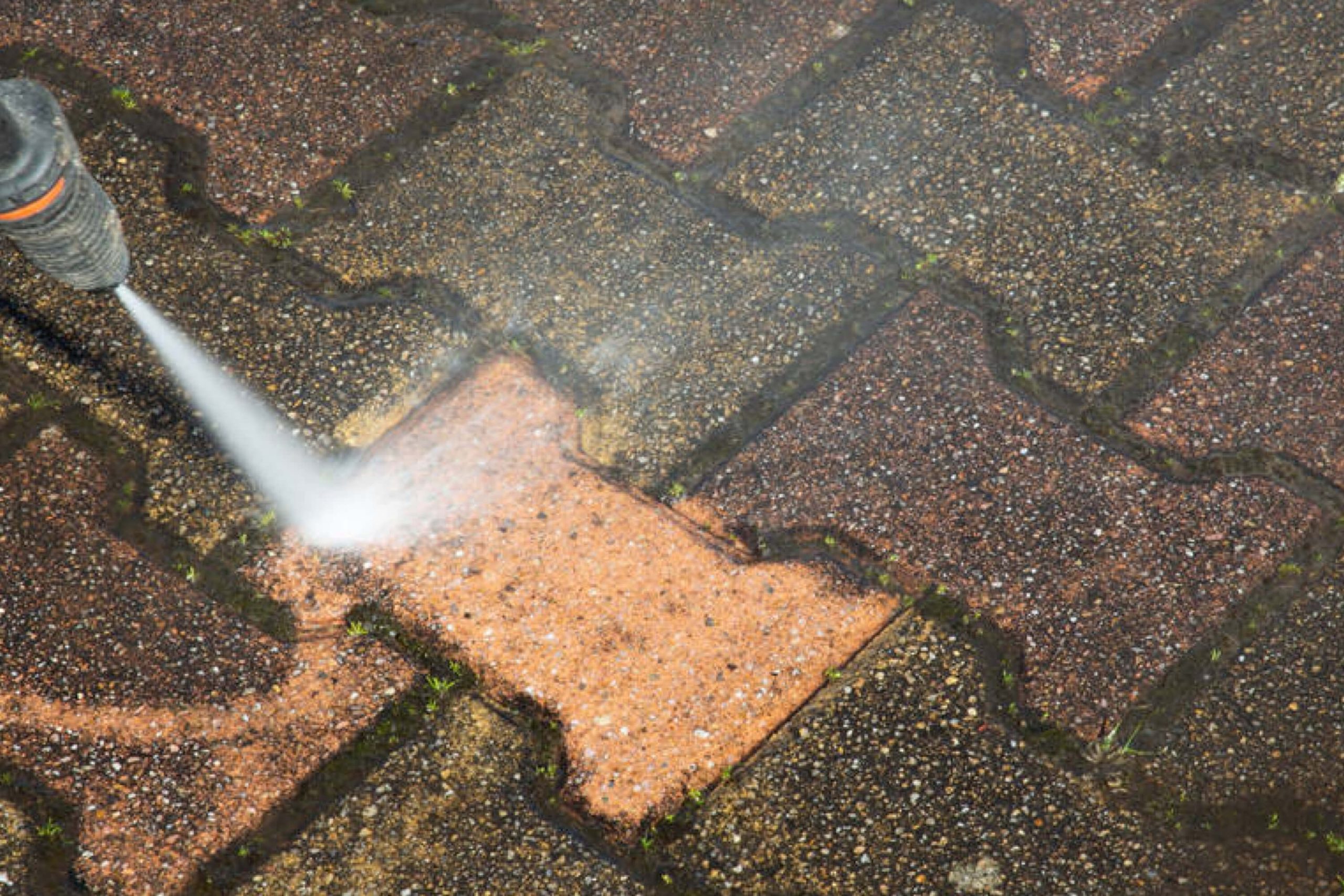 Benefits Of Pressure Washing Your Home
You might be wondering what makes pressure washing so popular and preferable.
Well, except for the fact that this method is rather quick and it can make your facade ideally clean, there are a few more benefits you should know about:
Pressure washing improves the curb appeal of your house.
It improves the value of the structure.
Power washing prevents repairs by removing dirt, mold and algae that may cause rotting and damage.
It can clean not only the house but also sidewalks and walkways.
Simply speaking, with the help of this procedure you can keep your property perfectly clean by just hiring a professional to get the job done.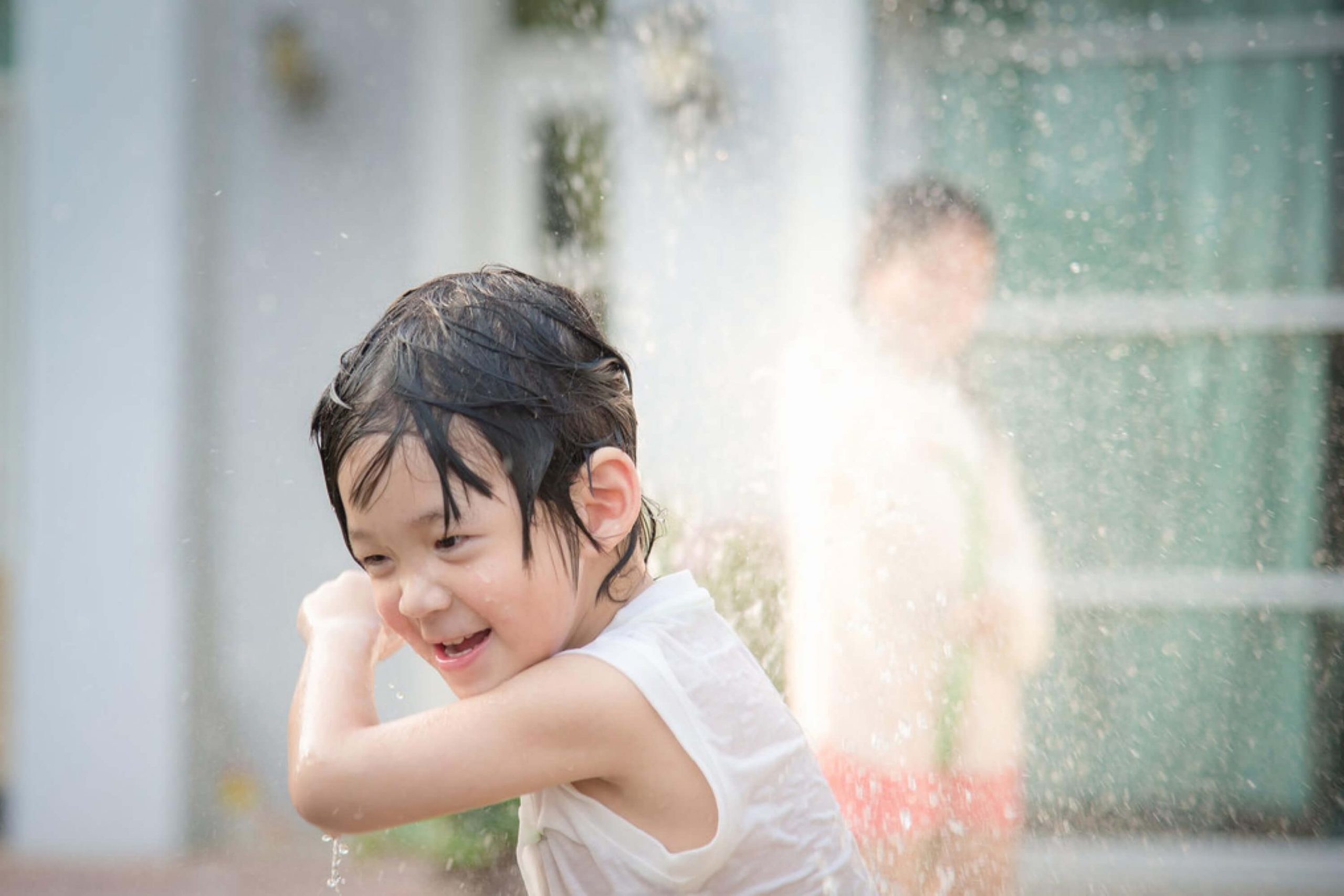 How Much Does It Cost to Pressure Wash My House?
Power washing your house is a great way to improve your curb appeal by making your home look its best. It is also a way to prolong the lifespan of your siding. This is why pressure washing your house is definitely a worthy investment.
But before you hire a professional to get the job done, we recommend you take the cost of it into consideration.
| Power Wash Cost | USD Price |
| --- | --- |
| National Average | $180-$400 |
| Minimum Estimate | $130 |
| Maximum Estimate | $500 |
| Expected Average | $175-$320 |
Typically, a fair price for pressure washing the average home is about $280. Of course, if you have a large house, power washing it will cost more. In addition, extra surfaces like sidewalks, etc. should also be considered.
Here is an average price estimate for how much power washing costs for various parts of the home:
Whole house: ~$220 to $380
Driveway: ~$130 to $220
Deck or patio: ~$250 to $420
It's also important to note that the cost to power wash a home will obviously depend on a number of different factors:
The location of your home
The size of your home
The type of siding on your home
The condition of your home
The power washing method you prefer for cleaning your home
How experienced the company you hire is
The time of year your house is going to be power washed
In general, it might cost you somewhere between $130 and $650 to power wash a home with the average cost at just over $350.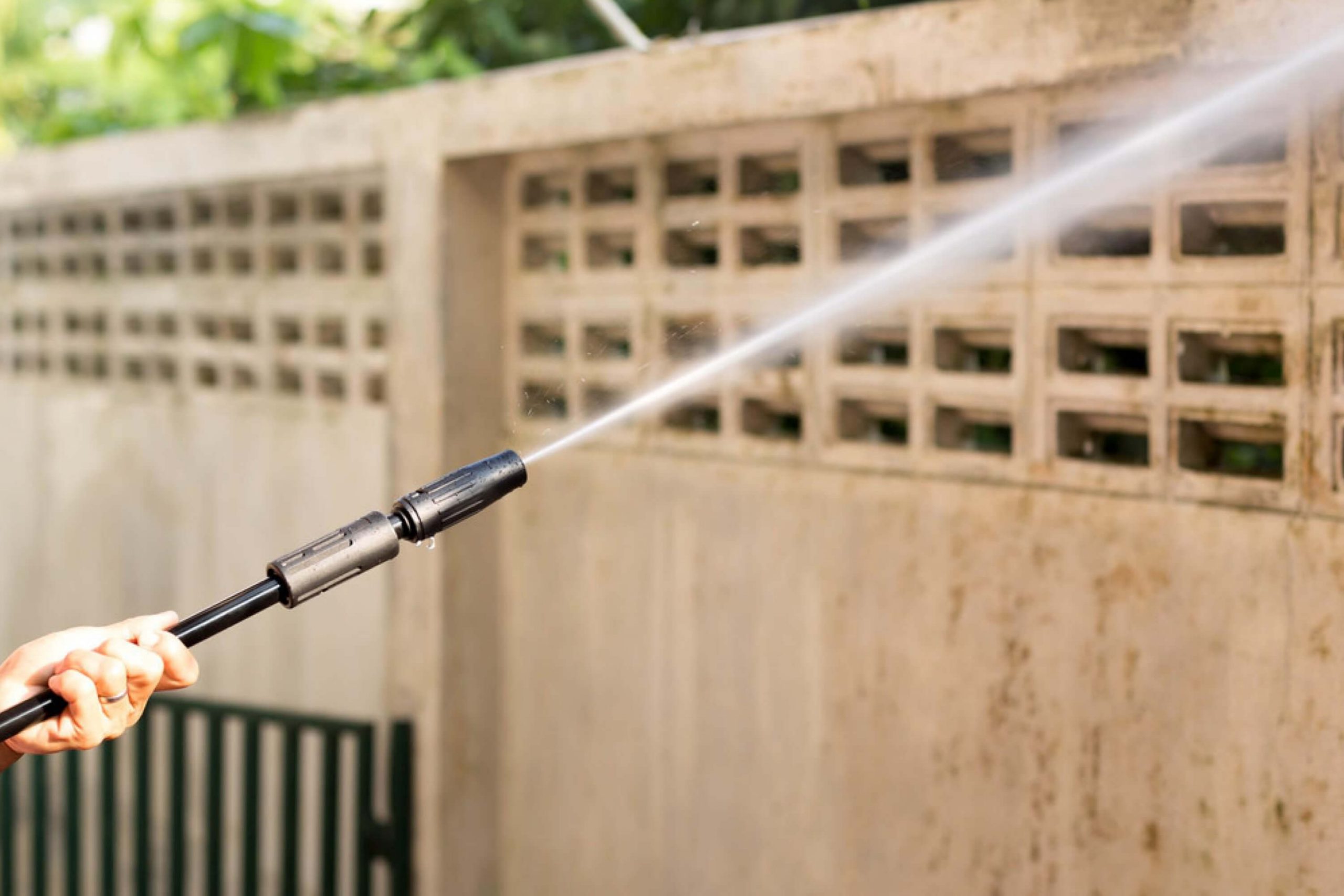 When Should You Pressure Wash Your House?
Power washing your house's exterior is a great and rather quick way to clean it.
However, since this washing method implies the use of water that comes out of the hose under a high pressure, such a strong jet of water can not only clean the wall but also damage it!
This is why we suggest you read on and learn in what cases exactly it is best to pressure wash your house.
Like this, you will keep it both clean and safe.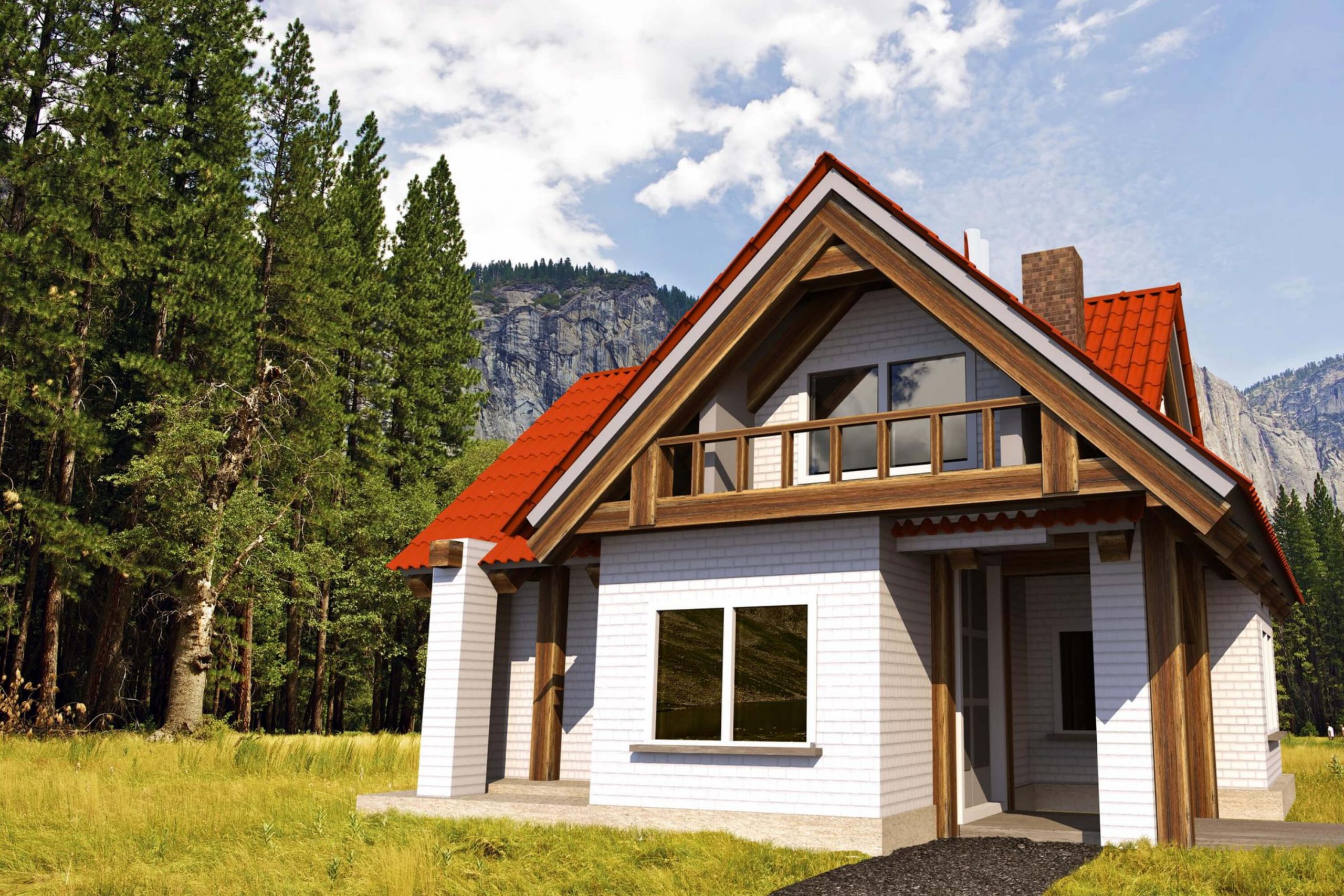 After Bad Weather Strikes
Weather fluctuations can cause quite a lot of harm to your home! Strong winds brings toms of dirt and debris, and rain or snow are both great sources of moisture on the siding.
This is why, if you live in the area with a very unstable weather, you might consider power washing.
Only make sure that you are going to have a good forecast for the next few days! You don't want to wash your facade just to get it covered with dust the very next day!
How To Pressure Wash Your House Without Damaging It!
When Preparing For Applying a New Coat Of Paint
When you power wash your home, it removes any old, peeling or chipping paint as well, not only dust and dirt. So if you are going to refresh a coat of paint on your facade, make sure you power wash it in advance.
Like this, a new coat of paint will stick to the surface much better.
Usually, you can live about 5-7 years for sure before you need to repaint the exterior of your home.
Of course, it does not mean your house should be washed once in five years! It should be power washed more frequently than this.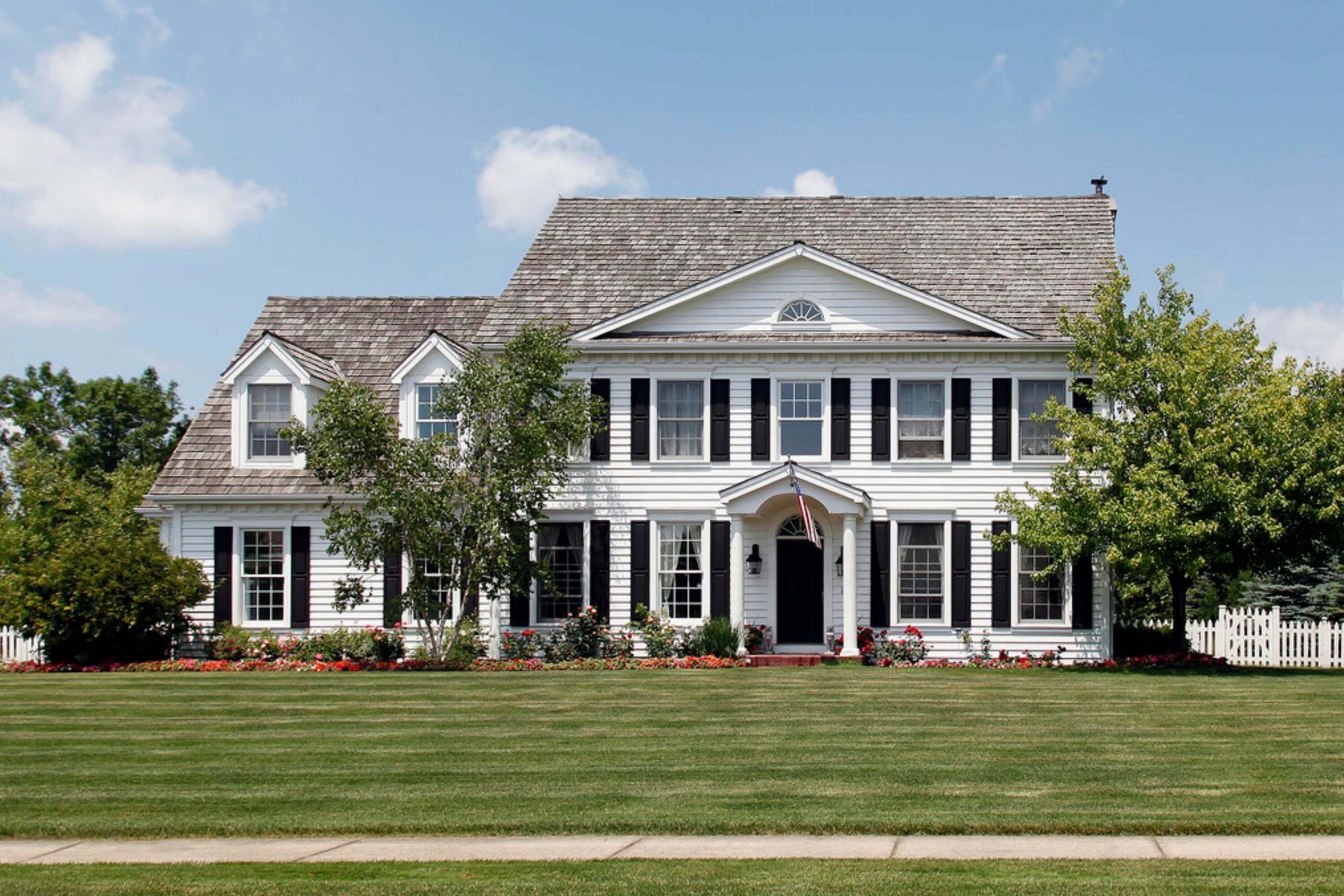 Getting Ready To Sell
Power washing can become helpful if you are going to sell your house.
When you are putting your property on the market, you must ensure that the house is clean both inside and outside.
How clean your house is will be a major factor in determining your home's value and salability, so consider this nuance.
A Part Of Routine Maintenance
The best way to take proper care of your home's exterior is to do power washing as a part of your routine house maintenance.
As a rule of thumb, it is mostly recommended that you wash your home every six to twelve months.
With power washing your house on a regular basis, you will be able to protect it from the accumulation of mold and mildew, as well as maintain its appearance and exterior in a decent state.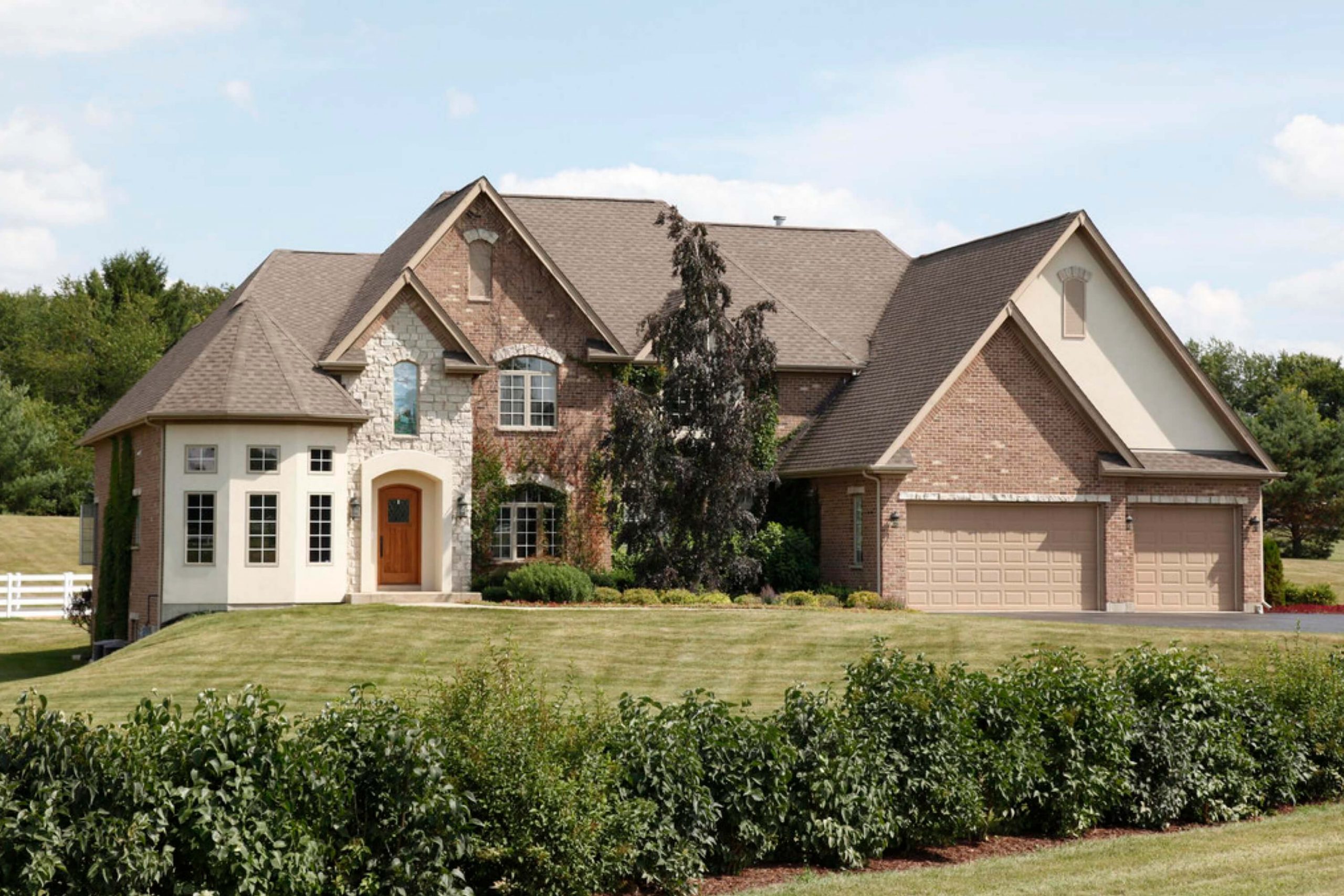 What Is the Best Method for Cleaning a House?
Some homeowners don't realize this, but there are actually a few different methods for cleaning a home.
Except for pressure washing. You can power wash a home, pressure wash a home, or use a method called soft washing to get the job done.
It is important to understand the differences between the three, however, so we suggest you read on and learn what makes them distinct.
Below you can find a quick explanation for each method. We hope it will help you to choose easier when you need to decide what method might be more suitable for your home.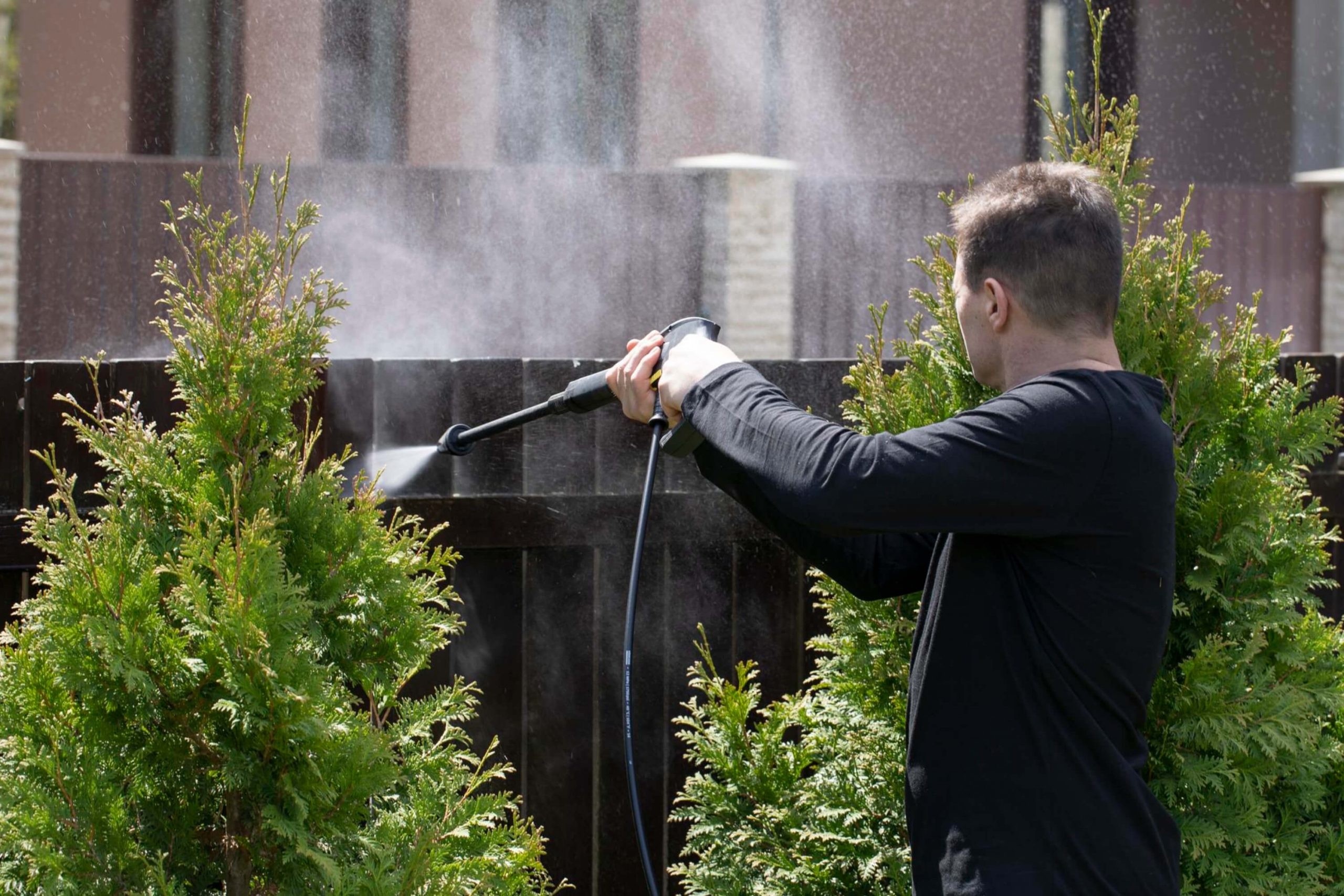 Power Washing
This method means that a heavy-duty power washing machine is going to be used in order to wash away all the dirt, particles of debris, and other stuff from surfaces with highly pressurized jet of hot water.
It is usually best for cleaning heavily soiled surfaces, such as concrete, stone walls, driveways, and other hard materials.
Pressure Washing
This method implies using a pressure washing machine in order to blast away dirt, debris, etc. from surfaces.
The difference from the previous method is that this one does the cleaning with highly pressurized jet of cold water, not hot.
Pressure washing is usually the optimal washing method if you need to clean decks, patios, outdoor furniture, etc.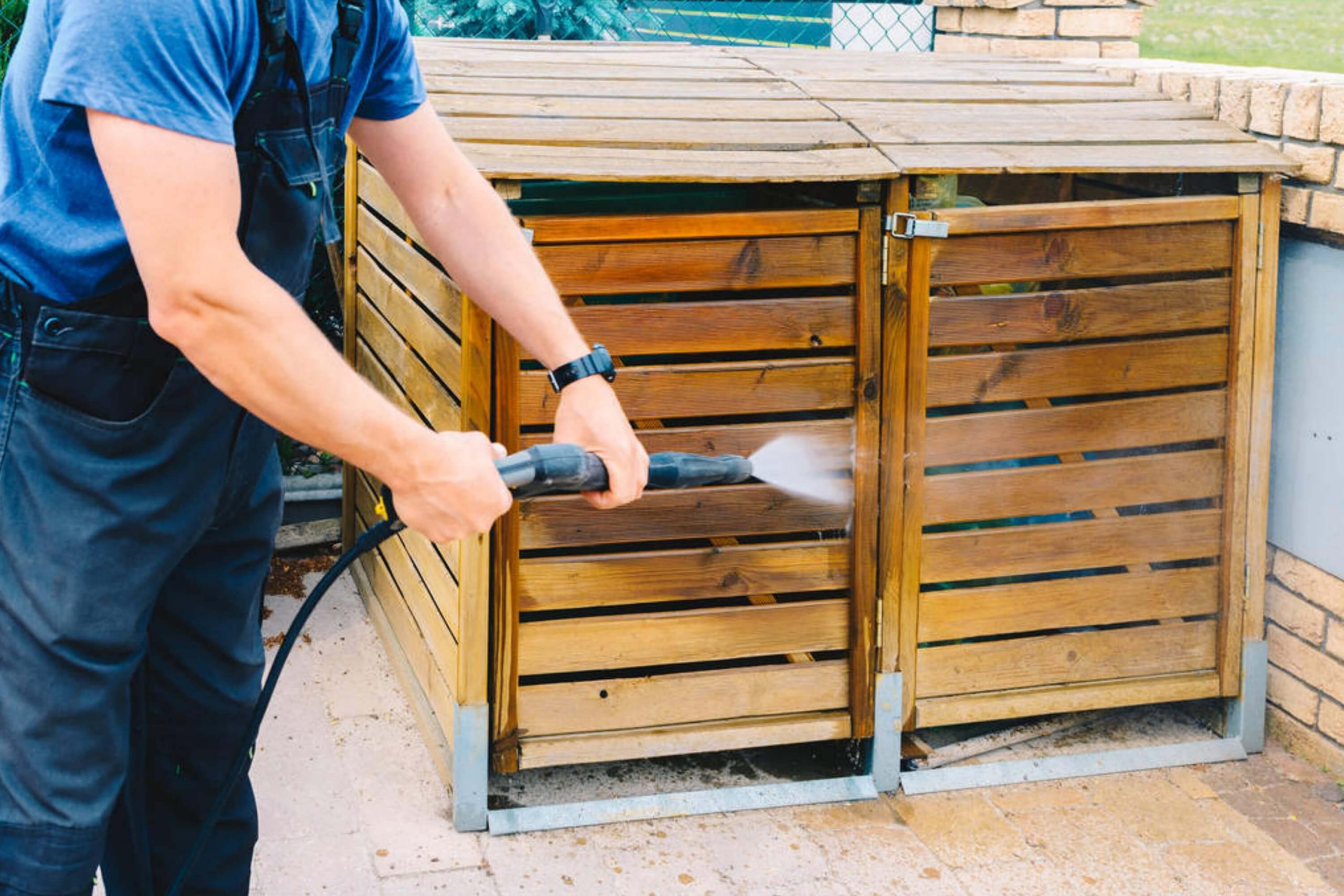 Soft Washing
This method uses a modified pressure washing machine that applies soap on dirt, debris, and grime from surfaces with little to no pressure.
It relies on the soap solution to do the cleaning, which is why this method is ideal for cleaning delicate surfaces that can be easily damaged, for example, vinyl siding, painted wood, brick, stucco, and more.
You can make use of any of these methods if you need to power wash the exterior of your house. However, consider that soft washing has become a preferred method for many homeowners!
The reason is simple: it's because this method can be used to deep clean a home without doing any damage to it!
When used in conjunction with special eco-friendly cleaning products, it can clean the sides of a home just as effectively as power or pressure washing without the risks that come along with using those methods.
How to Pressure Wash A House Without Damaging It!
Why Is It Best to Hire Professionals to Get the Job Done?
Power washing might turn out to be rather pricey if you live in a big house. This is why, as an effort to save a little bit of money, many homeowners purchase a power or pressure washer and try to clean their houses on their own.
But is it a good idea?
Of course, it is not forbidden to do this if you want. However, we would like to point you to some advantages to hiring professional cleaners instead of pressure washing the outside of your home yourself.
Hiring professionals is not a big financial investment. Unlike buying pressure washing equipment that isn't cheap.
You won't have to worry about damaging your home.
You won't be injured in the process.
Professionals have the experience and all the necessary skills that it takes to get your home as clean as it can be with the help of power washing, pressure washing, or soft washing. When hiring a professional, you can be sure that the exterior will be safe.
Not all siding materials withstand the pressure washing, and some exteriors require soft washing or power washing instead.
Also, pressure washers are powerful machines. Higher PSIs can actually cut skin!
This is why it is best to leave that for the trained professionals.
Frequently Asked Questions
⭐Why is it important to pressure wash the roof?
It's important for removing the dirt and also birds droppings. They are acidic and can damage the roof elements.
⭐Can pressure washer be used on asphalt?
Of course! This cleaning method is suitable for almost any material, from asphalt and brick to vinyl siding.
⭐Can I pressure wash my garage door?
Yes, you can. Just make sure that you pick the right washing method to not damage it.