Whenever it comes to renovations, people want to learn more about painting the house siding since for many of us it is a point of concern. 
Can you paint vinyl siding? In this article, everyone will learn about this issue and in addition, we will tell how to pick proper paint for vinyl.
Stay with us!
Related: Can You Paint When It Rains? Useful Tips and Advice
Vinyl Siding. Specifics And Nuances
Before we begin, let's learn more about the vinyl type of siding.
This sort of siding is made of a material called polyvinyl chloride. Some say that this material is great since it is affordable, easy to install, and it requires very few efforts to maintain it. Others state that vinyl is not the best choice because of its tendency to breaking, besides, such a siding usually decreases a house's price when re-selling it.
Where is the truth? Let's take a closer look!
Related: How Long Does It Take Between the Paint Coats to Dry?
Vinyl Siding Pros&Cons
How to Repair Melted Vinyl Siding | Ask This Old House
Like any material meant for building, vinyl has its strong and weak sides. 
What about the vinyl benefits?
It is affordable compared to other materials used for siding. 
Vinyl siding can be installed by yourself.
Maintaining it is very simple since its slick surface doesn't' allow any debris like dust or webs to stick to the walls. 
Cleaning this sort of siding is extremely easy. Spraying with your garden hose is enough.
Painting this type of siding is usually not required which means that it is not necessary to prepare the walls for refreshing. No scraping, patching, or priming! And no expenses to paint every year.
Vinyl is more durable compared to other popular siding materials.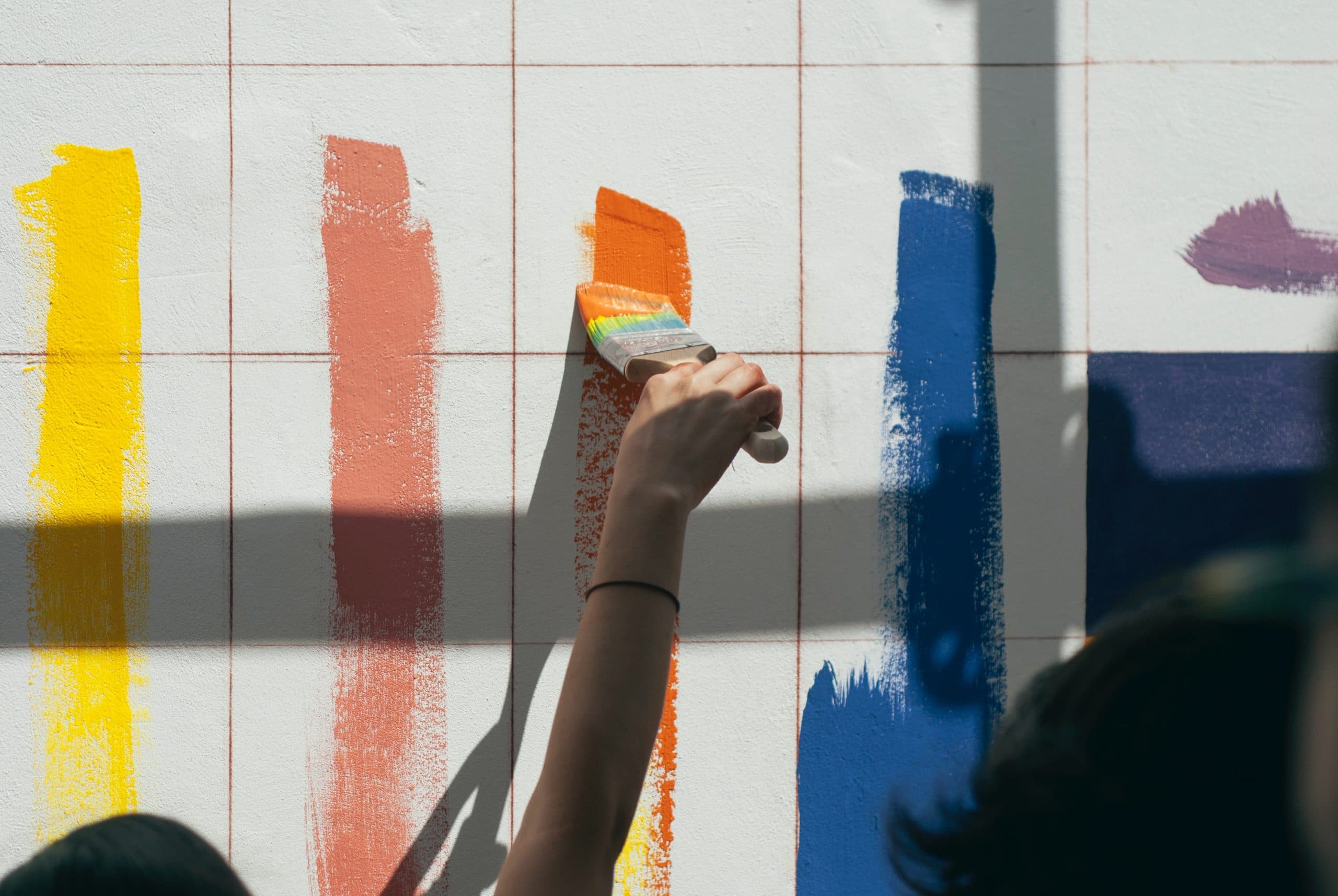 No wonder that people often prefer this material to others! But on the other hand, some side effects also exist.
There may be certain issues with the installation. When being wrongly installed, vinyl siding can crack, warp, or bulge. It must be installed not too loose but also not too tight which means that one shall have quite good skills in it.
The short term of the material's warranty (one year only).
The siding depends on climate quite a lot which can result in its aging sooner than expected.
Houses with vinyl siding often cost less on the market when being re-sold.
Vinyl siding tends to keep moisture inside which will lead to rotting of the wood structure of the house and, as a result, will attract termites and result in mold.
Related: How Long Does Paint Last In a Can? Detailed Guide
Can Vinyl Siding Be Painted?
How to paint over vinyl siding
This issue often bothers people since they say vinyl cover can't be painted. Indeed, normally, vinyl siding doesn't require paint. The pigment is already baked-in so the material is sold already kind of dyed. 
Besides, the slick surface is not quite suitable for the pigment to stick to it firmly enough.
Let's add that the vinyl siding lifespan consists of something like fifteen or twenty years in general, and the answer might be obvious that renovation is not needed and can't be done.
However, even the almighty vinyl tends to grow old.
After several years of exposure to the sun, rains, snow, and other external factors, its surface does lose its color because it simply starts to fade away. Moreover, the pigment fades irregularly on different parts of the house.
The good news is that, despite all the rumors, it is possible to paint vinyl siding on the house!
One just has to follow several requirements and remember certain restrictions regarding the paint for vinyl and some additional issues to do everything right.
How to Choose Paint For Vinyl Siding?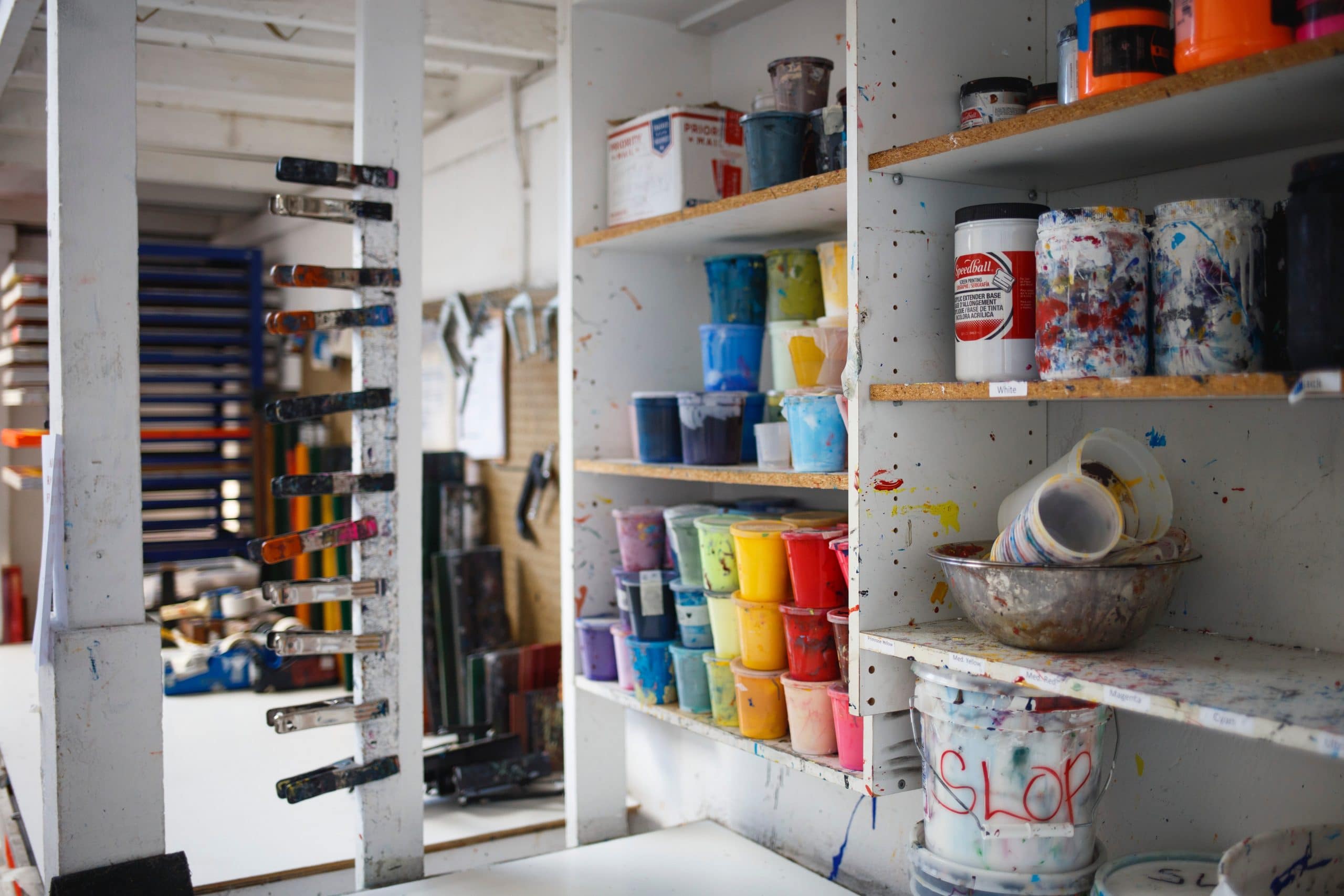 An essential stage of the siding renovation is to pick up a proper paint.
Since such a cover is exposed to external factors, the paint for vinyl siding must be durable to stand them.
You probably already wonder what kind of paint to use on vinyl siding. At that point, remember the following:
Pick up the vinyl paint for exterior use since this material is widely applied for interior purposes, too. Don't mess with it, otherwise, the paint won't last long outdoor!
Pay attention to the initial pigment of siding. Each type of such a house cover is meant for a different amount of heat to absorb. Respectively, the darker the initial pigment, the more warmth the walls will intake.
Never pick up the shade darker than the initial one!
These simple tips will allow everyone to avoid unpleasant accidents that may happen when painting vinyl wrongly.
Painting Vinyl Siding. Instructions In Details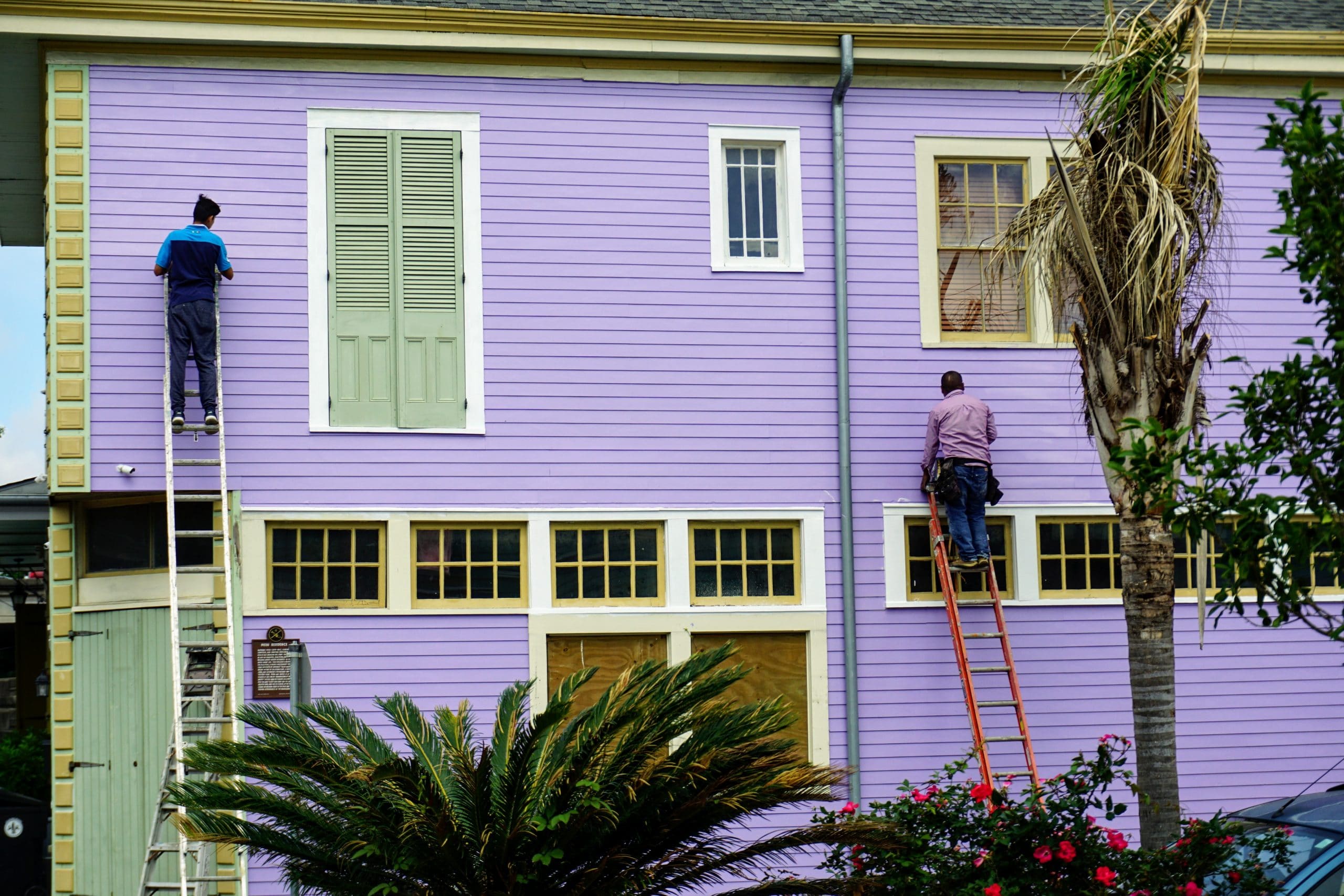 Since we have figured out the basic requirements and nuances of painting, let's proceed to the process itself.
It's time to learn how to paint vinyl siding!
Before we paint the siding, it must be pre-treated to become clean. Prepare the blend made of ⅓ cup laundry detergent, ⅔ cup powder house cleaner, and ⅔ cup oxygen bleach for each gallon of water. 
Rinse the walls from the hose and then scrub it manually moving from the lower part to the top. Remember to work each section right after scrubbing!
When rinsing, move downward to prevent liquid from getting between the panels.
If the primer will be used, apply it first and let dry.
Paint the vinyl cover twice letting the first layer dry before the second one will be applied. 
This is the best way to paint the siding without causing it any damage.
Painting Over Vinyl Siding. Tips And Life Hacks
For the painting to be proper, always remember several simple life hacks that will allow refreshing the house's exterior to its best.
You'd better choose vinyl siding paint colors that aren't murkier than the initial shade. Vinyl siding has a "pre-set" pigment meant for a certain dose of heat to be absorbed by the walls.
Since the darker walls intake more warmth, painting the walls murkier than they already are will lead to their damage.
Leave the painted vinyl siding to sit before working it with the next layer of paint.
Avoid working on windy, rainy, humid, or hot days.
Pre-treat the walls before covering them with the paint.
Frequently Asked Questions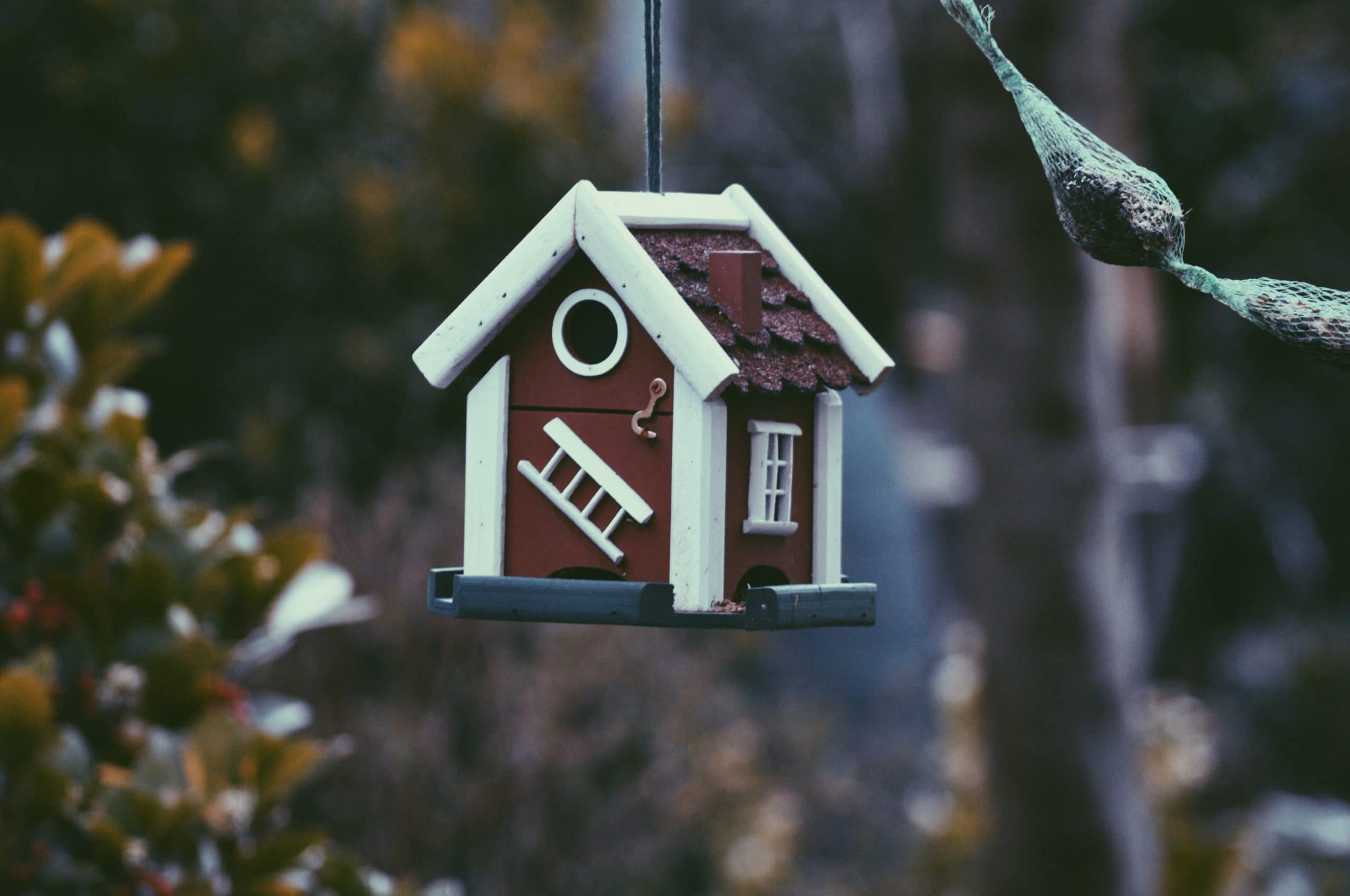 Even though you feel that you are knowledgeable about all the possible nuances regarding the vinyl siding painting, check out these FAQs – maybe, some additional facts will be helpful.
What is the best paint for vinyl siding?
The optimal paint for this type of work is latex urethane meant for outdoor use.
Can you paint siding on a house?
It hangs upon the siding material. Wooden, aluminum, and hardie board sidings can be colored just like the vinyl ones.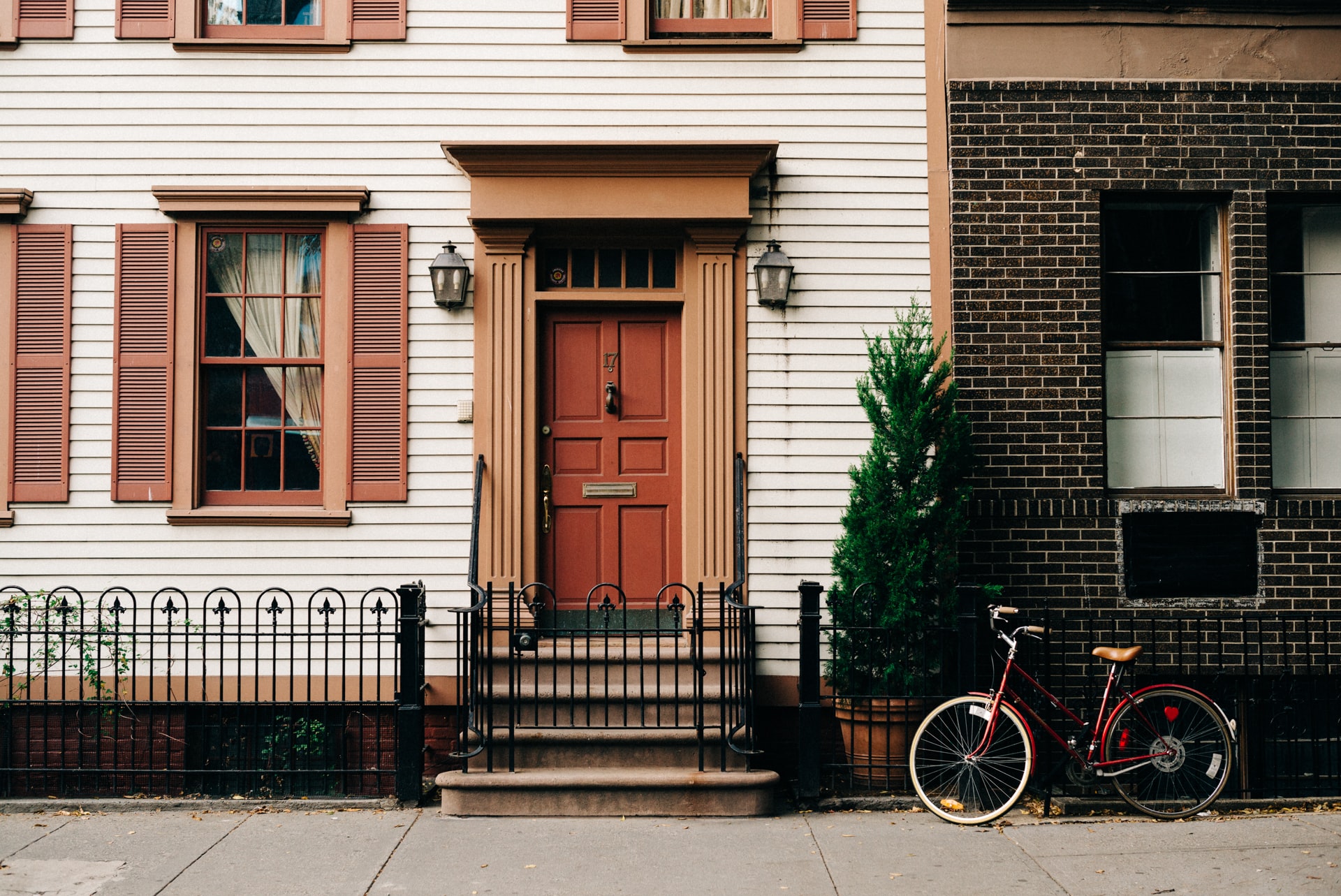 What vinyl siding paint colors to choose?
Always choose the shades that aren't darker than the original siding cover to avoid the material's ruination due to overheating.
Can spray paint be used for vinyl siding?
Yes, this type of siding can be spray painted successfully.
Can you paint plastic siding?
Yes, plastic siding can be exposed to the painting procedure.
Read next: How to Make Paint Dry Fast?