Winter is a great time for fun: we have winter holidays at this time of the year, and of course, if we are lucky enough, we have snow! Making snowmen, playing snowball fights, and simply enjoying the white views around is what makes winter so magical.
However, if you are an owner of a gravel driveway, winter may also be a great cause of bother for you! On snowy days, those who have gravel driveways are usually very concerned about the gravel driveway snow removal.
Since gravel is a difficult to clean stuff, you can't just scrape that snow away. Otherwise, if you do so, you are at the high risk of removing a part of your gravel layer as well.
What about the snow blower used on gravel then, you may wonder? Is it possible to use that one? Well, we know there are lots of questions that are not yet answered.
So in this article, you will find all the necessary information regarding snow removal from gravel driveways!
We will tell you how to make use of a snow shovel for cleaning your gravel driveway from snow, and also, you will figure out how to correctly shovel snow off the gravel without damaging the surface of your driveway.
In addition, we will provide you with a detailed description of de-icing your gravel driveway since this is another huge problem the owners face in winter.
How to Remove Snow From Gravel Driveway?
If you are a proud owner of a gravel driveway, you are surely glad to have it in your disposal. Gravel driveways have plenty of benefits including their long lifespan and durability. In addition, they add style and character to your property making it look classy.
However, gravel has one big drawback: it can hardly be called an easy material in terms of snow removal. Maintaining your gravel driveway in winter is a tricky thing.
Gravel is not like asphalt or concrete. It is not solid, which is why it is more difficult to clean, and if it snows, you will have to remove snow from it somehow so that you don't damage the gravel layer at the same time. Sounds like a mission is impossible, right? However, things are way less terrible!
If you know exactly what to do and how to do it right, cleaning snow off your gravel driveway will be pretty easy for you. So below you will find a detailed description of the process of snow removal on your gravel driveway.
With that in mind, you will be able to figure out when you can manage the cleaning task yourself, and when you would need to call in the professionals.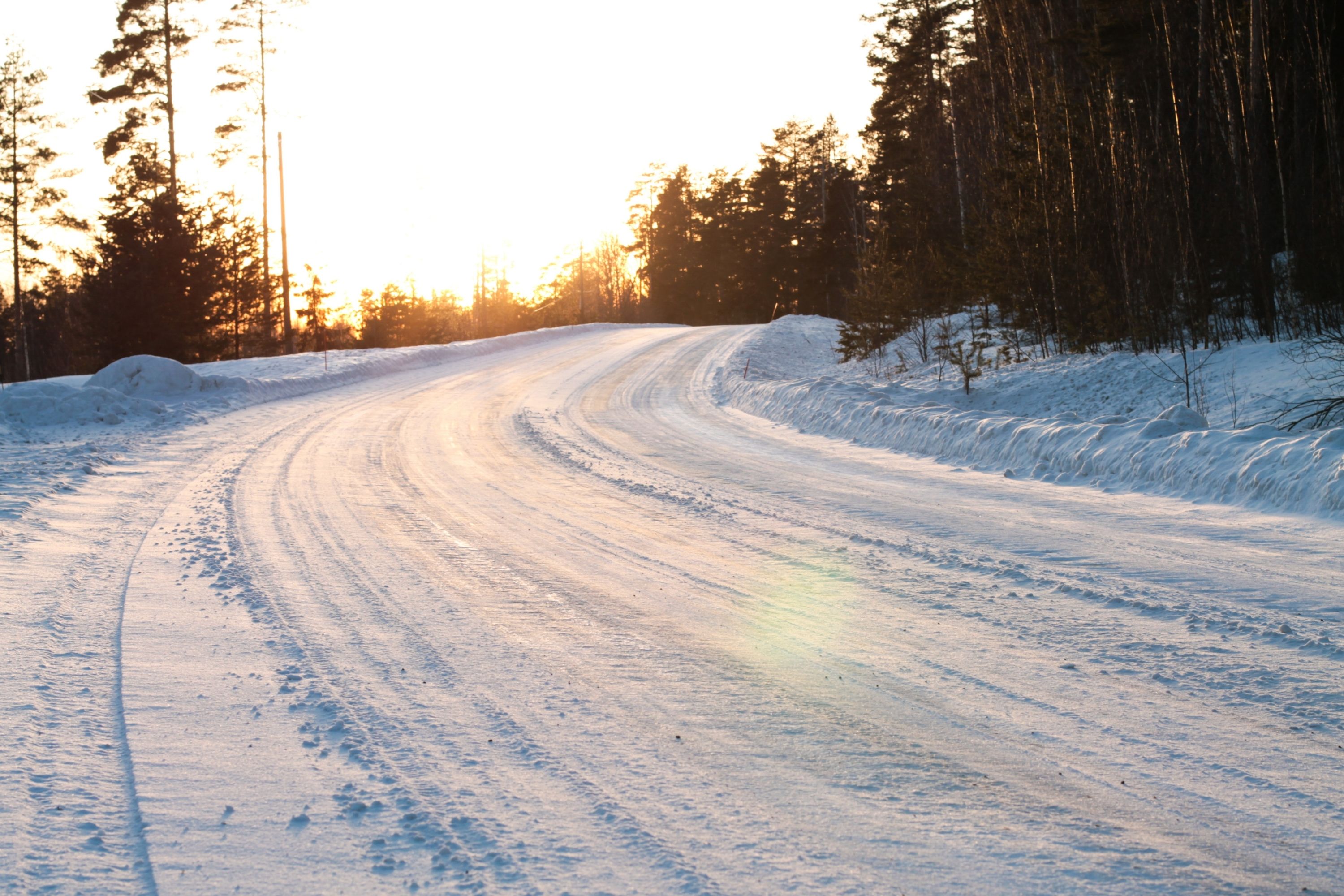 How to Shovel a Gravel Driveway?
Shoveling snow away from your gravel driveway is one of the most common methods that homeowners use. This option is especially handy for those who don't have a long driveway or a large patio covered with gravel.
If this is your case, then just grab a shovel and a rake, and get to work. Start at the top of your afrea and continue moving downhill or toward the outlet, clearing off layers at a time if you need to.
Once you have removed a bulk of snow with the shovel, you can make use of a rake in order to remove or break up the remaining snow in the gravel. It will help the snow melt sooner and be removed easier.
We recommend you try out several different types of rakes, such as a gardening rake or a roof clearing rake, so that you could see which one works best in your gravel.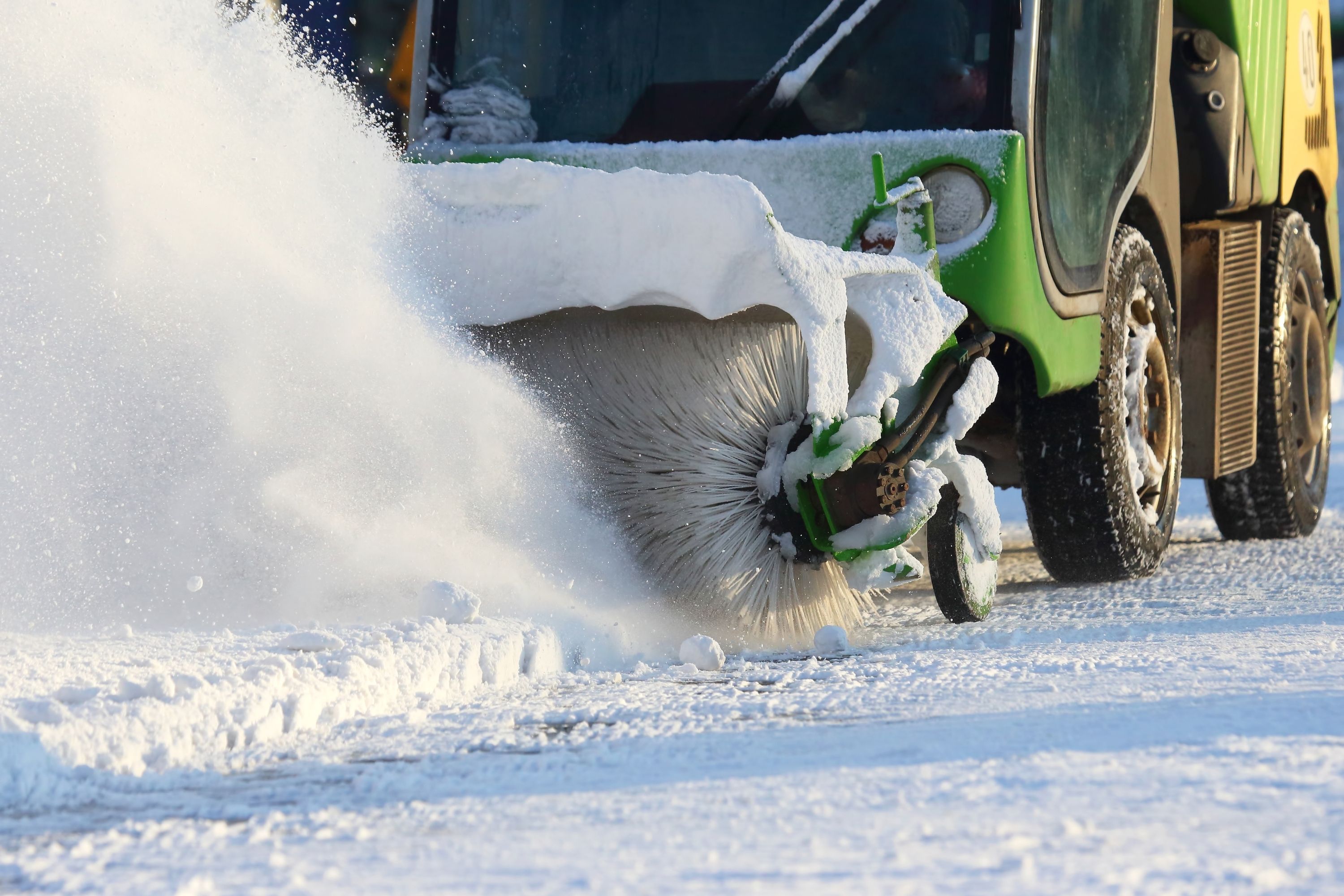 Related: How to Clean Snow Off Your Car Without Scratching It?
How to Snow Blow a Gravel Driveway?
Using a snowblower on your gravel driveway is another great way of clearing it in winter. Snowblowers are great for clearing large driveways that can't simply be shoveled manually.
However, there is one trick that you should be aware of! When using a snowblower, you can't just plop it down on the gravel driveway. If you do this, you will simply scatter the gravel all around!
This is why, for snowblowing a gravel driveway correctly, it is recommended to make use of so-called skid shoes.
Skid shoes (or skid plates) are adjustable pieces attached to the snowblower that can help you cleanly remove snow off gravel. They are used for raising or lowering the auger for different surfaces.
What you need to do to remove snow from your driveway is to raise a snowblower to at least a half-inch high on the skid shoes in order to avoid shooting rocks into your front windows!
The bigger the size of your gravel, the more clearance you will need on your snowblower, consider that!
ATV Snow Plow Hack For Plowing a Gravel Drive
Related: 10 Hacks | How to Keep Your Car Warm Overnight?
Removing Snow From a Gravel Driveway With a Leaf Blower
If you have a leaf blower in your household, this appliance can also be used as a tool for removing snow away from your gravel driveway.
Leaf blowers are reported to be especially and surprisingly effective on freshly fallen snow which means that they can save you a great deal of backbreaking labor!
However, we want you to keep one thing in mind: a leaf blower is able to clear your gravel driveway from snow in a few minutes. But it will only work best on fresh and dry snow!
Leaf blowers will be absolutely useless on any ice buildups, unfortunately.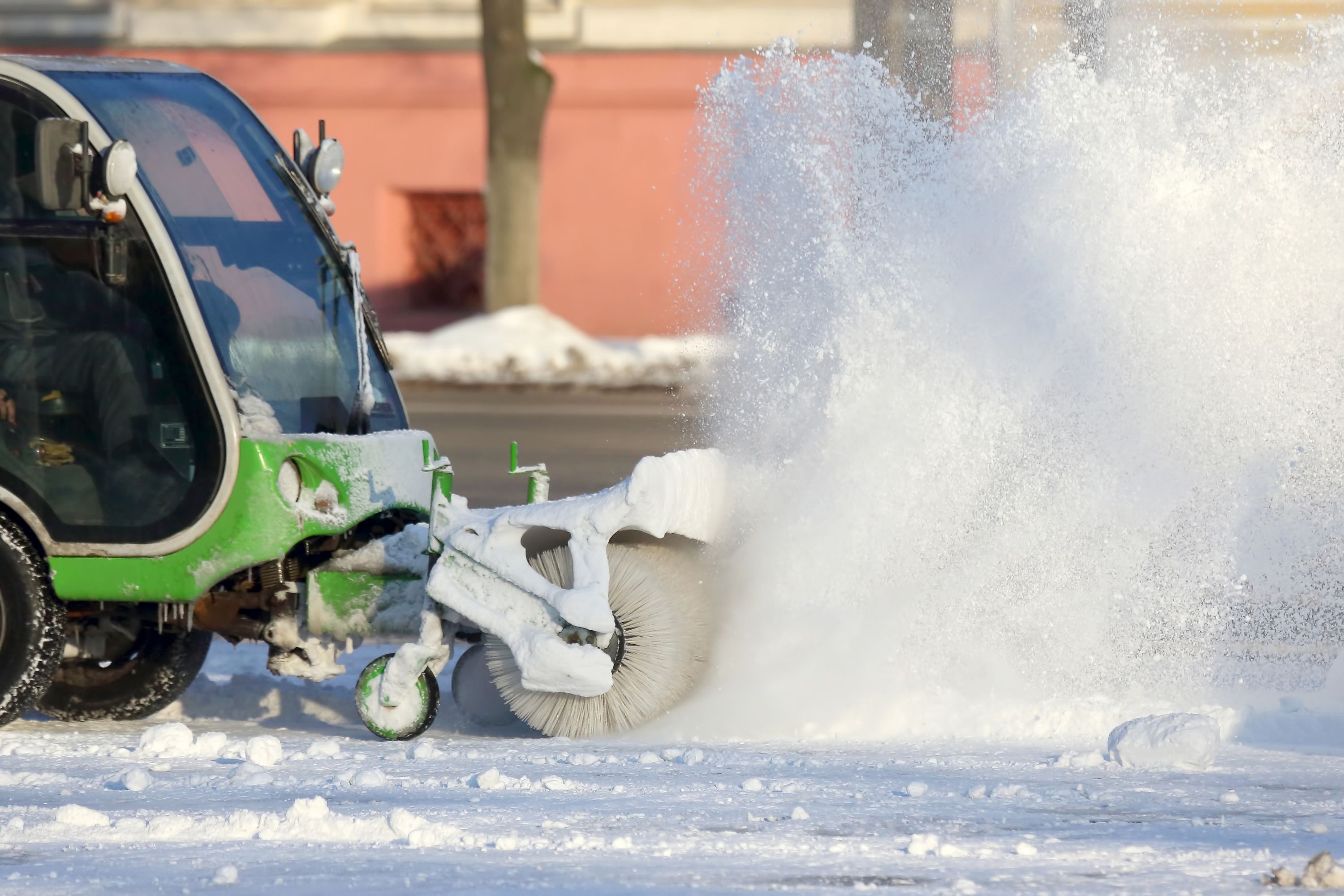 How to Plow the Snow Off Your Gravel Driveway?
When using a plow, you also need to be very careful, just like when using a snowblower. See, if you set the plow blade too low, you will simply plow the entire driveway up along with gravel and snow!
This is why we recommend you adjust a plow to hover a half-inch to one inch above the driveway so that you could only remove what needs to be removed.
And since you can always plow more but you can't exactly slide the gravel back into its place if you scoop it up by accident,you should check your tracks to be absolutely sure that you are at the right height!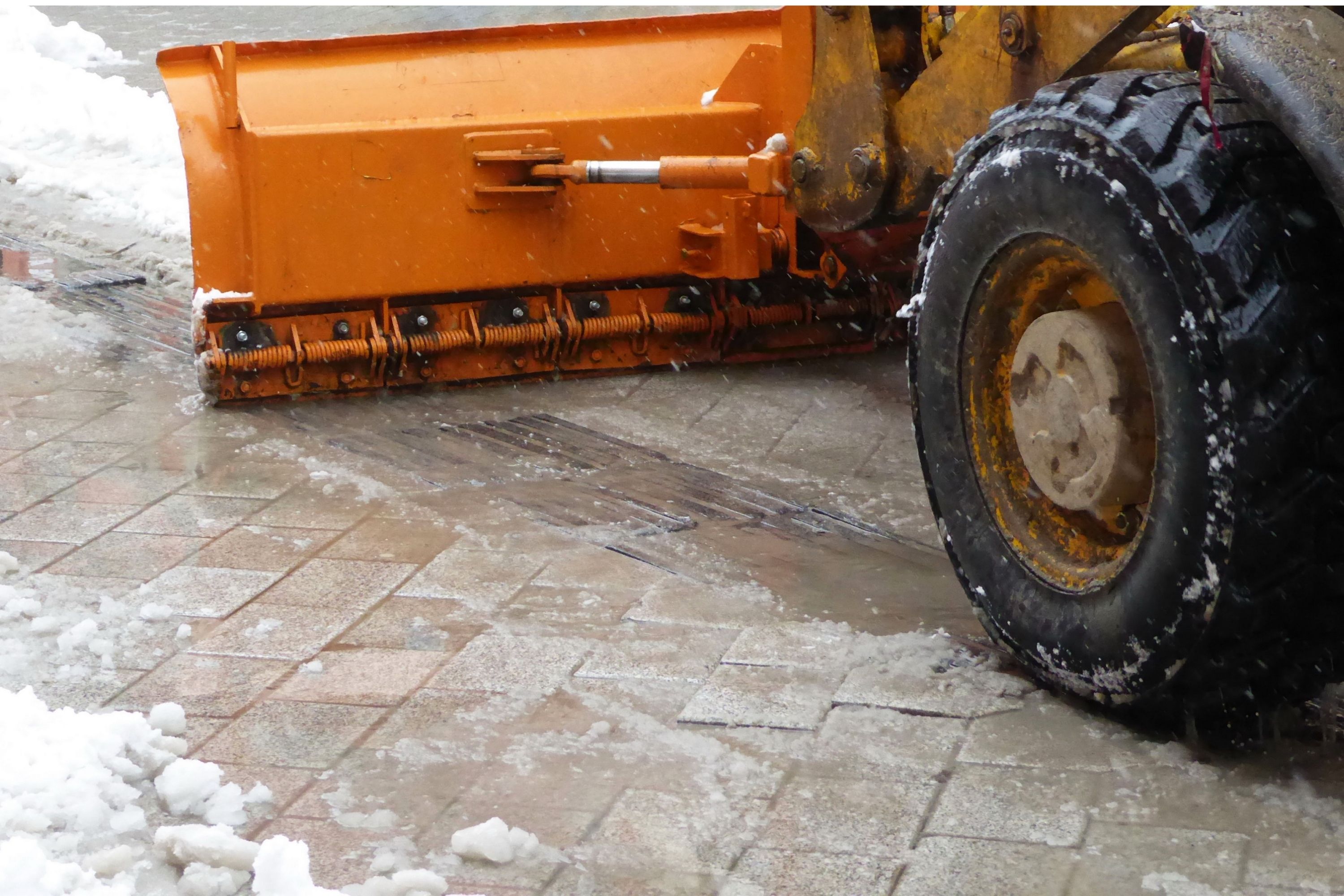 Salt It to Get Rid Of Snow
But what if you have no snowblower and no leaf blower or a plow, you may ask? Well, in this case, opt for a good old rock salt! It should also be used after you plow and before a big snowstorm hits!
When applied to your gravel, salt will bring the melting point of snow and ice down thus keeping them from re-accumulating on your gravel.
Well, these were the basic methods one can make use of for a safe and effective snow removal from a gravel driveway.
But of course, if you have a very long driveway or the area that is covered with gravel in your household is way too big for you to clean it yourself, feel free to call in the professionals.
In addition, when you entrust your gravel driveway to the expert cleaners, you can be sure that they will check the gravel, make sure their equipment is at the appropriate settings, and expertly clear the bulk of snow leaving the gravel intact.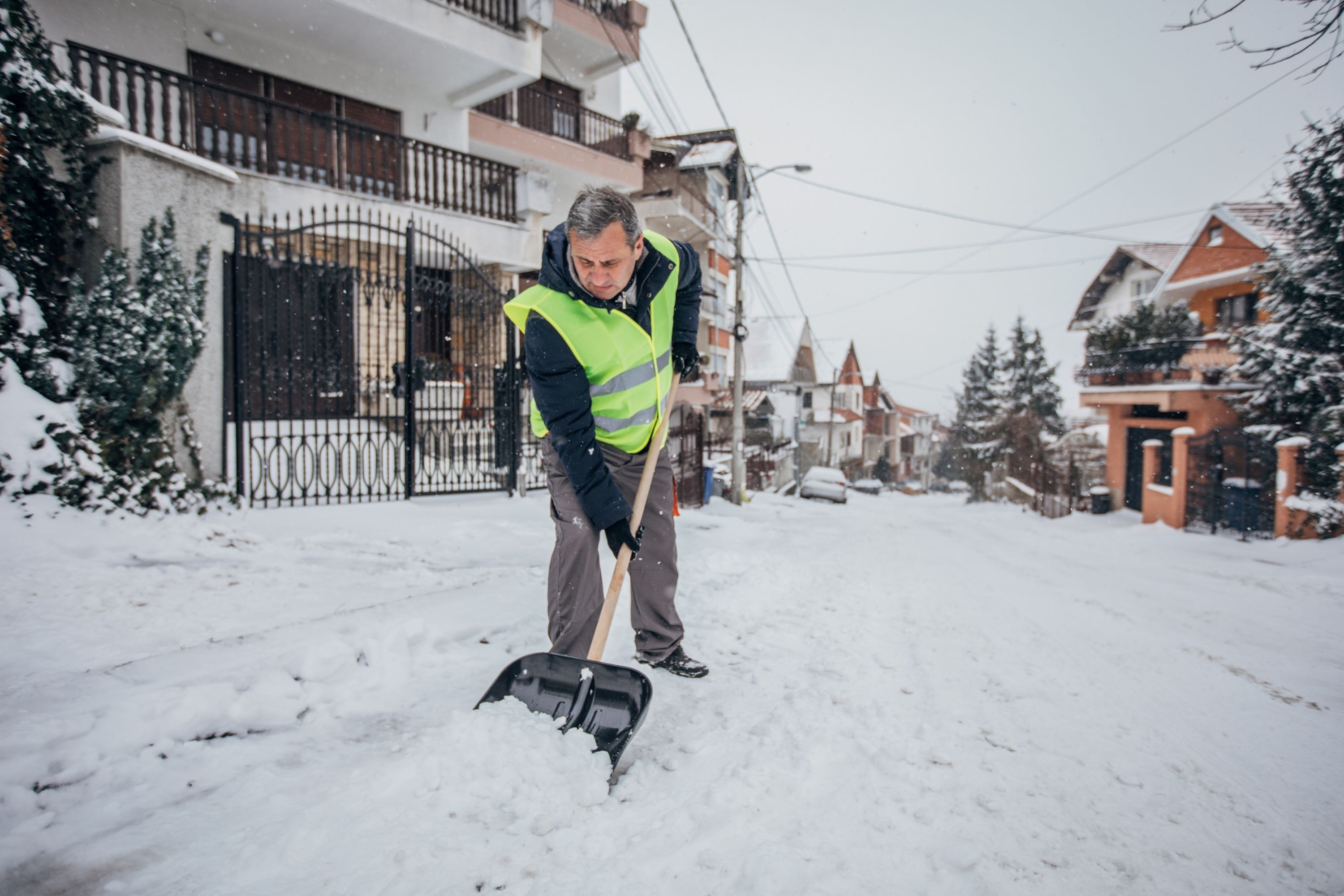 Alternative Methods Of Melting Snow Away From a Gravel Driveway
All right, now you are aware of what methods can be used for snow removal if your gravel driveway turned into a snow driveway after a night snowfall!
But what if, for any reason, none of those can be used in your case? Are there any alternative options? Fortunately, there are. And below, you will find all of them.
So grab the new, innovative ideas of melting the snow before it has a chance to accumulate in between and underneath your gravel cover on a driveway.
Radiant flooring. This is one of the modern ways to eliminate the need for snow removal. Inground radiant heating, or heated driveways, are designed so that the snow actually meets a warm floor and melts. The method is very effective, but there is only one downside which is the cost! Even though the one-time installation is both wise and efficient, underground heating remains a luxury with a price of 14 to 24 dollars per square foot.
Snow-melting mats. This is a somewhat more affordable option of melting snow before it accumulates. Industrial mats can be laid directly on your gravel driveway for safe and snow- and ice-free driving (the residential mats are meant only for walkways – not for driving on).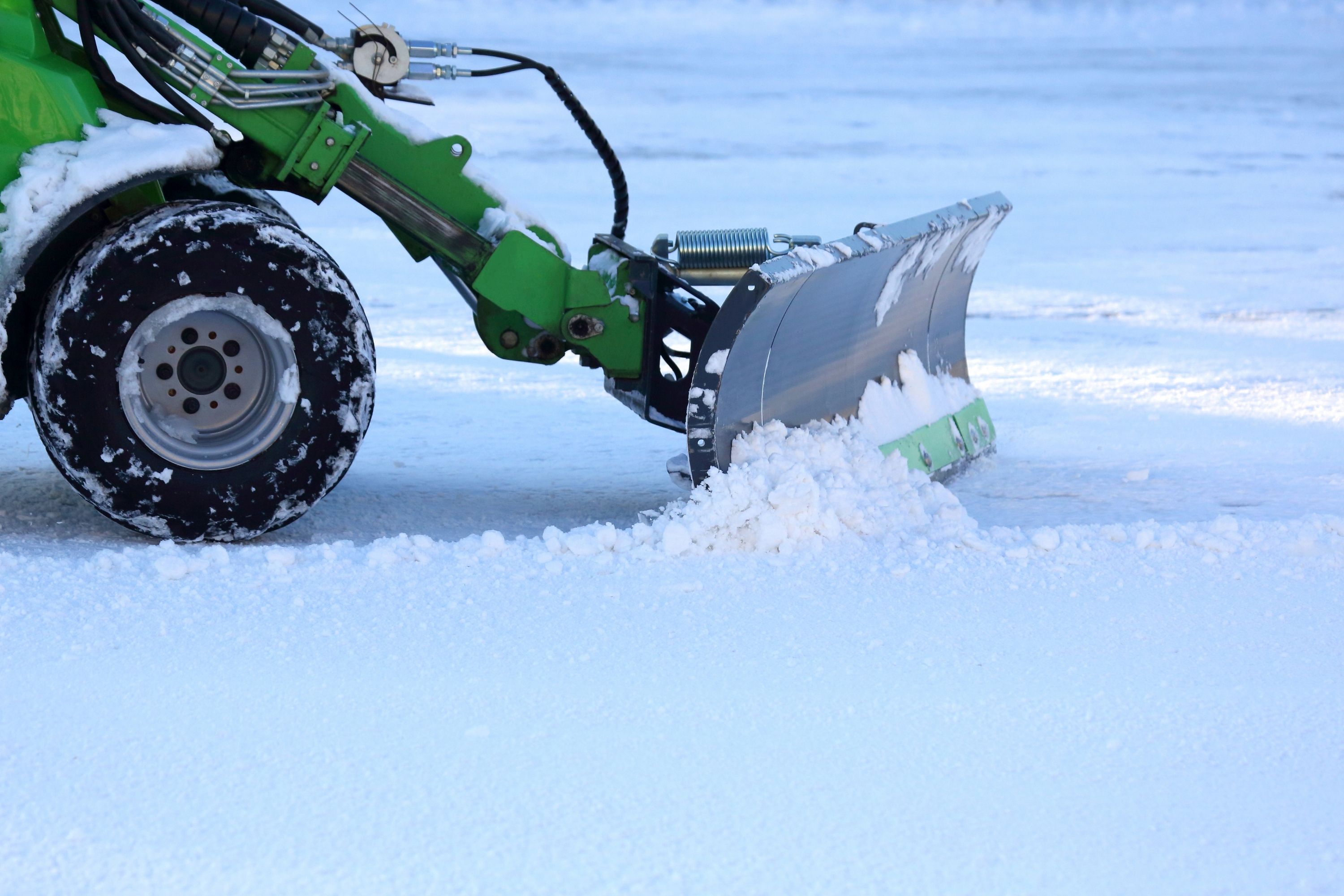 How Do Snow-Melting Mats Work?
If you have never used or never even heard of this tool, you might be wondering for sure how it works at all. So, these mats are made of thermoplastic material and generate enough heat to melt snow at a rate of two inches per hour.
Because you leave the mats outside all day, every day of the winter, your walkways remain clear throughout the winter.
The mats use water-tight connector cables, which means that they can be interconnected to make a continuous walkway around your house and use only one plug.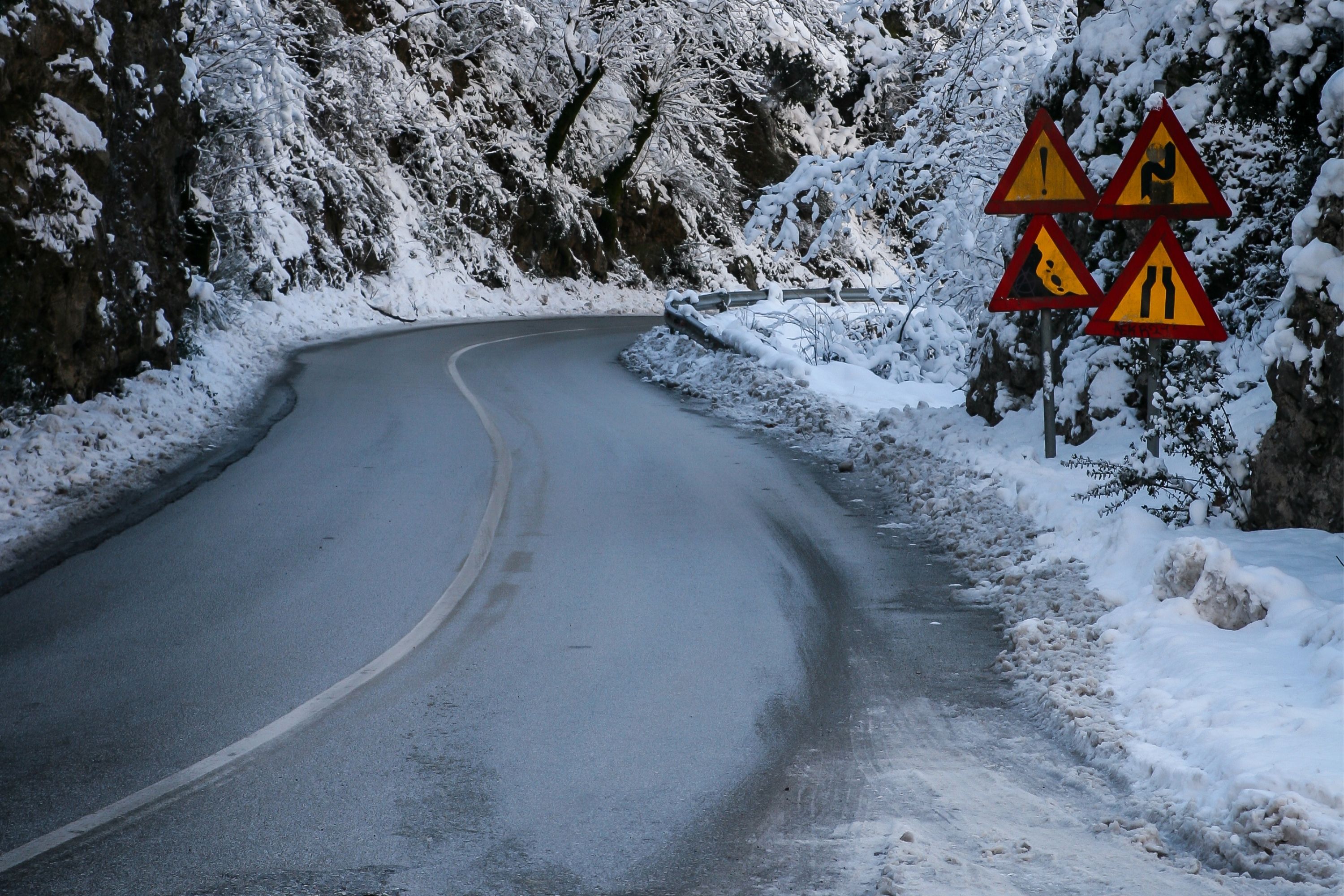 The driveway mats cost a fraction of the cost of inground radiant heating and entail even less exertion when compared to shoveling or any of the other methods above.
Turn the mats on when a storm begins, and turn it off when snowfall has stopped. Alternatively, an energy efficient thermostat or snow sensor conserves both your electricity and your physical efforts by turning on the mats automatically. Roll up the mats and store them during non-snowy seasons.
So, now you are aware of everything one must know about removing snow from gravel driveways in winter.
Since you are now informed about the traditional and alternative ways of snow removal, we are sure that it will be easier for you to figure out which one of them will be more suitable in your particular case.
With all the information that we gave you in this article today, you must now be able to act correctly and remove snow from your gravel driveway without any damage to the gravel itself leaving it intact.
And of course, from now on, keeping your driveway clean even when it snows will not be something impossible!
Frequently Asked Questions
⭐ What is the best snow shovel for a gravel driveway?
Try True Temper Mountain Mover or Garant Yukon Ergonomic (18-inch).
⭐ Can my gravel driveway be damaged with snow?
⭐ How much time does snow removal on gravel driveway take?
It depends on the length of the driveway and the cleaning method.