Polyester is one of the most widely worn fabrics today. Of course, proper maintenance is a must since we want to keep our apparel neat and tidy longer.
Respectively, the issue of bleaching polyester is a great point of concern since our garments do tend to get dirty no matter how accurate we are.
And, can you bleach polyester? Unfortunately not, the color can be removed, and the fabric can degrade. The bleaching agent can significantly remove the color from the fibers. But if you want to bleach a 100% polyester white shirt, you can use a special bleaching agent for them.
Can you bleach polyester fabric at all? Below, we will try to find the answer.
Polyester. Fabric Specifics
To start our "research", let's clarify first what the specifics of this fabric are.  
Polyester is an artificial fabric, however, except for synthetics, it is produced with the use of naturally occurring chemicals. Nevertheless, it still makes bleaching this sort of fabrics be under the question.
It is basically strong and colorfast but tends to catch and hold oily stains, besides, polyester items often turn yellowish when turning old. 
This sort of material is often blended with natural fabrics like cotton, for instance, to give it more multitasking characteristics. When, for instance, it is joined with cotton, polyester becomes more resistant to wrinkling and tearing, its tendency for shrinking reduces and the fabric gains more strength.
Apparel made of this fabric is so popular because it has good water and wind resistance and it has great protective abilities from the environmental exposures.
On the other hand, polyester-made garments are flammable and tend to melt when set on fire or being exposed to the strong heat.
Of course, in household conditions, we are interested in how bleach affects polyester since it is often the only way to delete the stubborn blots.
How to Maintain Polyester Properly
And here we have touched the care topic. Similar to other synthetics, polyester requires certain skills and some kind of special treatment when it comes to maintenance.
As an example, the use of bleaching agents is under the question since there is a high possibility to ruin the fabric, and nobody would like bleaching the favorite polyester apparel white!
For proper care, follow several simple tips and your polyester garments will always look like new!
Always turn polyester apparel inside out before tossing them to the barrel since it allows preventing snags
For launder, choose all-purpose products and warm water
To reduce the static electricity, it is OK to add some softener
Tumble-drying is allowed at low heat setting since overdrying will lead to shrinking
For ironing, either use steaming or iron at a moderate setting
Washing Polyester Instruction
How to Wash Any Fabric | Hand Washing Clothes | Fab How To
Now that we figured out the basic polyester treatment nuances, why not look closer at the laundering process and see how to remove stains from polyester? This is exactly where people do mistakes more often.
First of all, prepare the apparel. Pre-treat the stains since polyester tends to keep them firmly, especially those that contain oil
Launder the garments at warm water and a permanent press adding some heavy-duty product
For drying, set the tumble-dryer at permanent press regime
These simple life hacks will allow protecting the apparel from damage and keep it wearable longer. Besides, this is the optimal way of how to spot-clear polyester.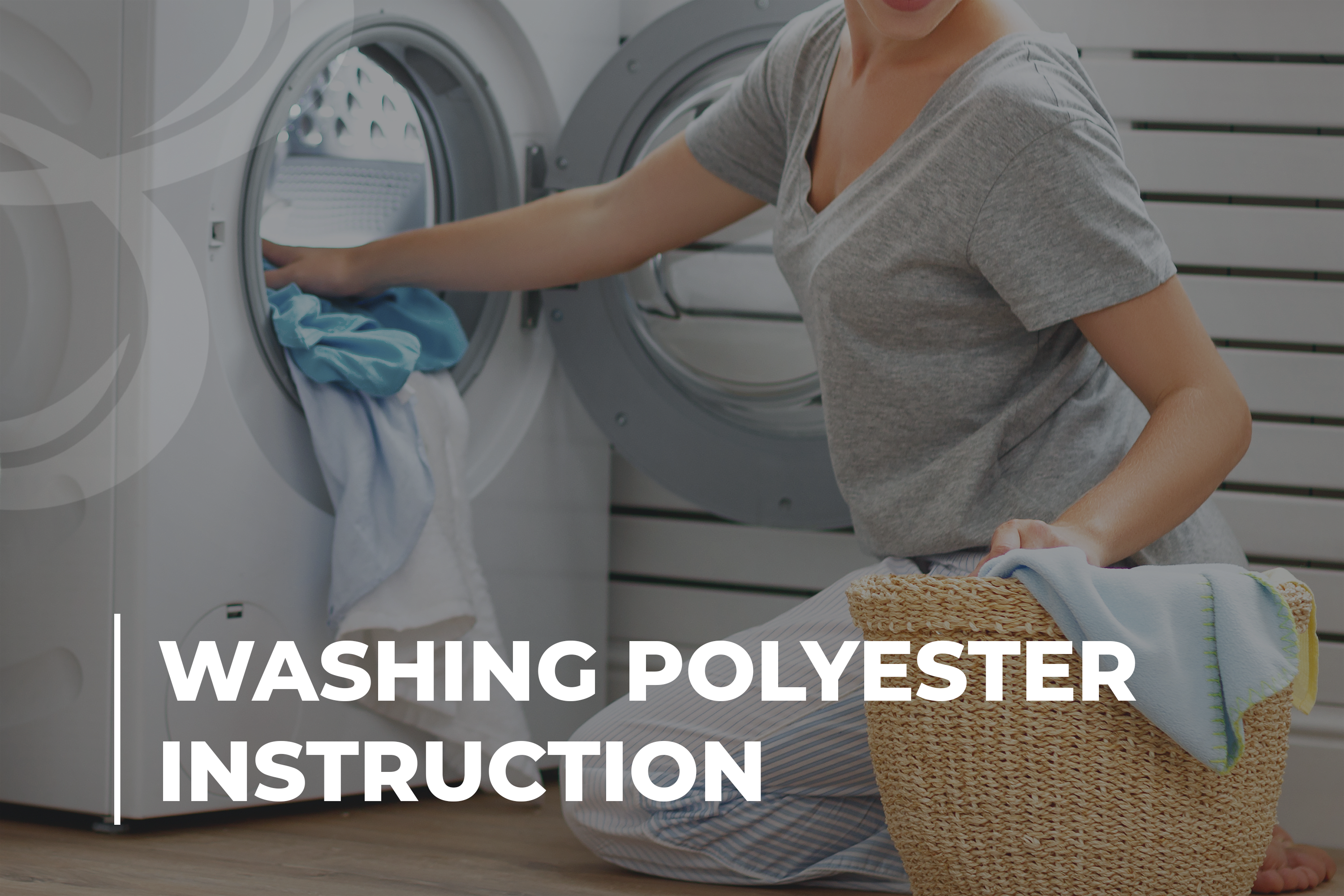 Can You Bleach Polyester? General Requirements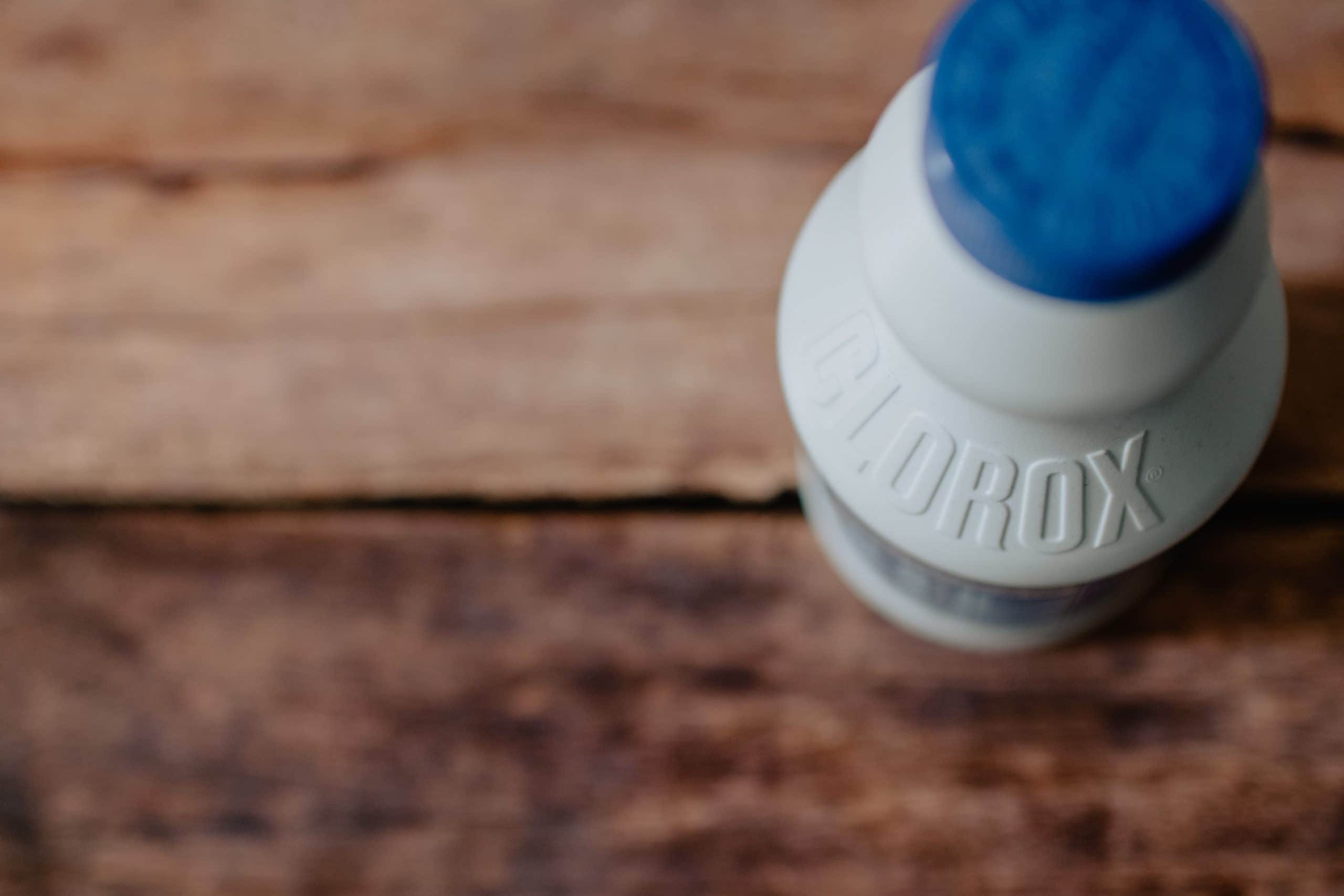 Definitely, parents with little children and those who often have their apparel dirty due to the work specifics wonder whether it is allowed to apply bleach on polyester.
Let's see what we can say to this.
Generally, bleach and polyester are not recommended to mix together. The bleaching agent doesn't react well with the fibers and will most likely significantly remove the color from the surface. Besides, bleach may also degrade polyester.
Anyway, you'd better check the label on the item since certain kinds of apparel are strongly not recommended for bleaching.
However, if some nasty blots must be deleted, one can try out a couple of tricks.
Try bleaching polyester with chlorine bleach.
Since this approach is still somewhat aggressive to the fabric, the product must be dissolved in water according to the instructions.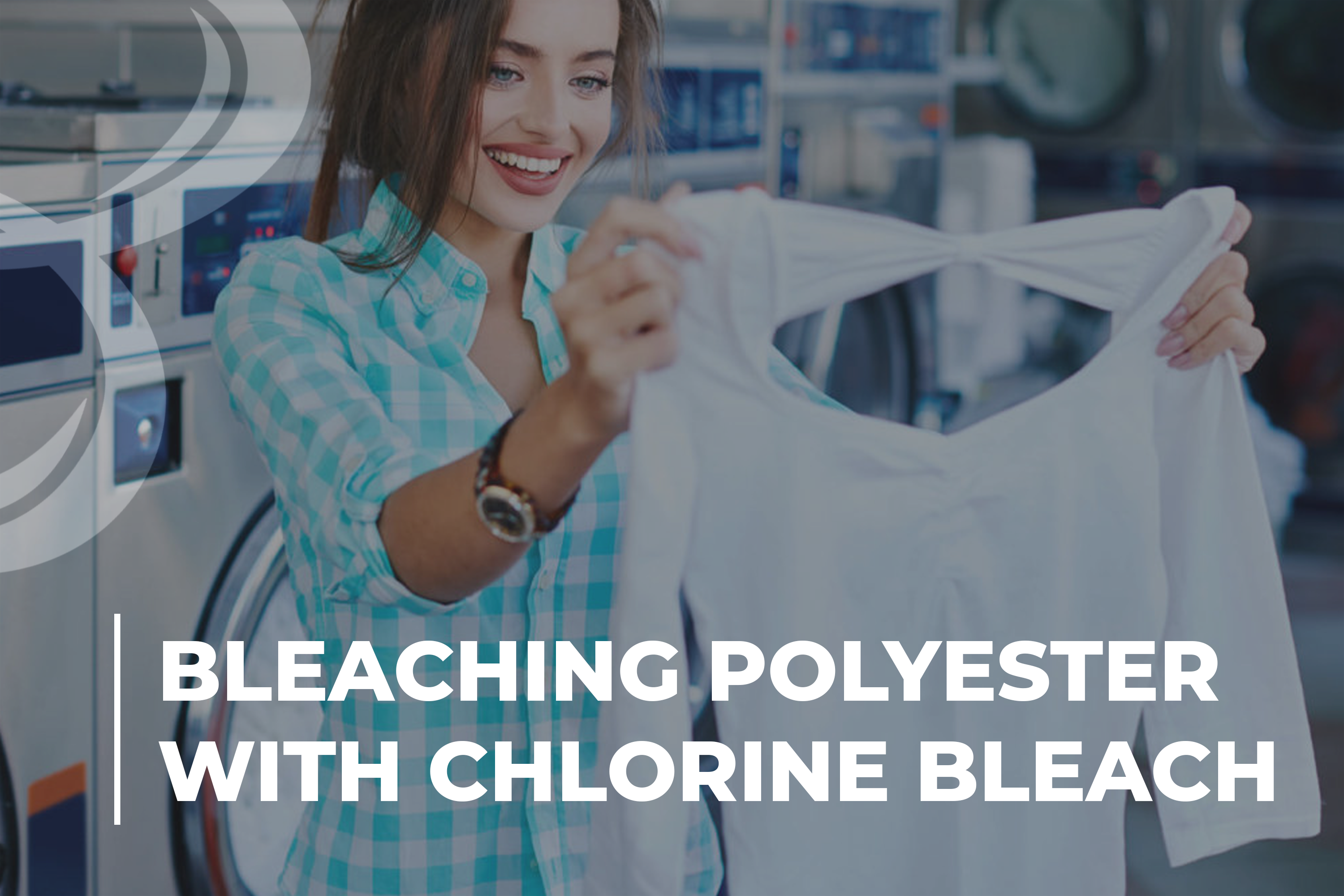 Another and more gentle variant is to treat polyester with oxygen bleach.
Choose the one that is most fitting to a certain kind of apparel.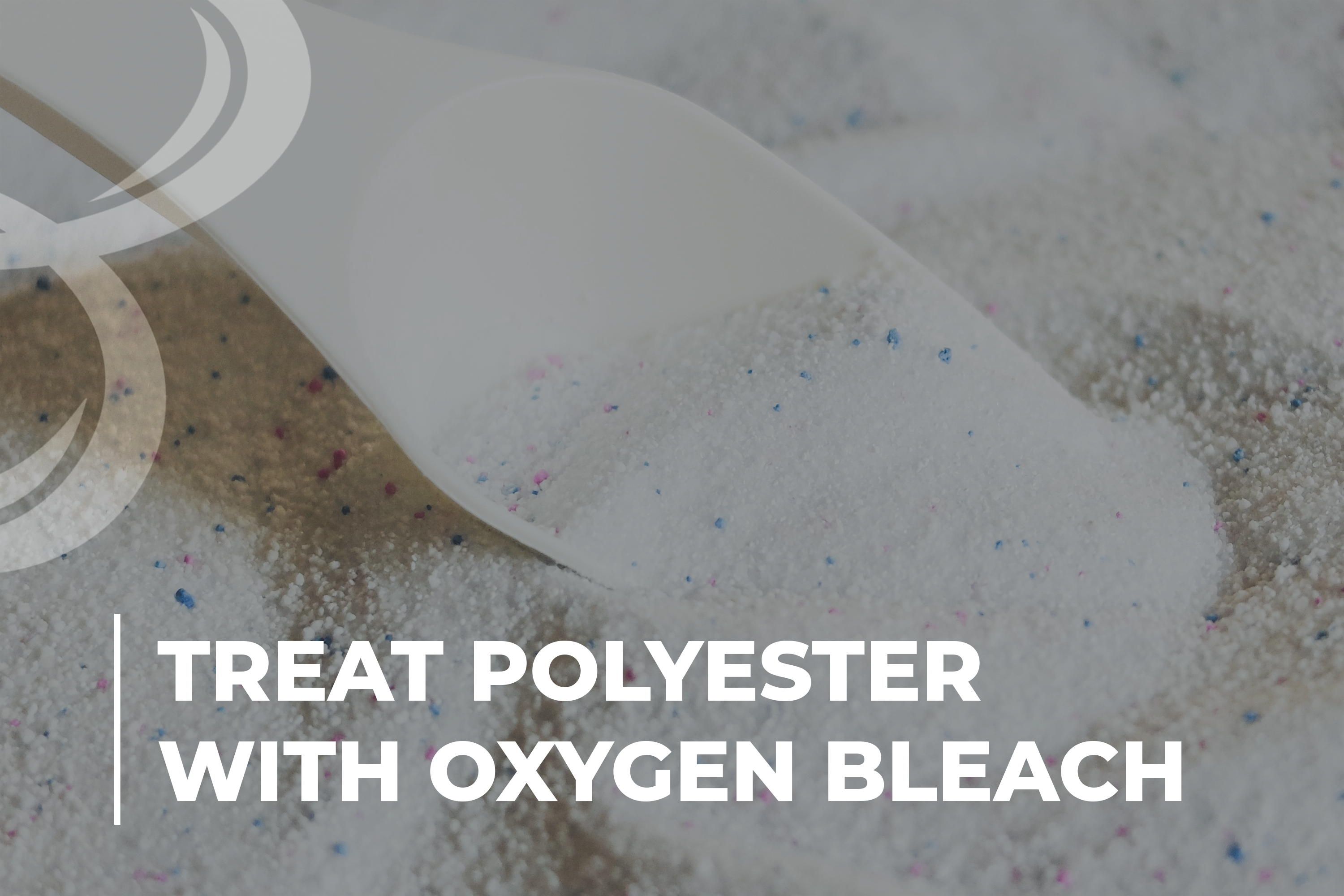 How to Bleach Polyester. Ways And Means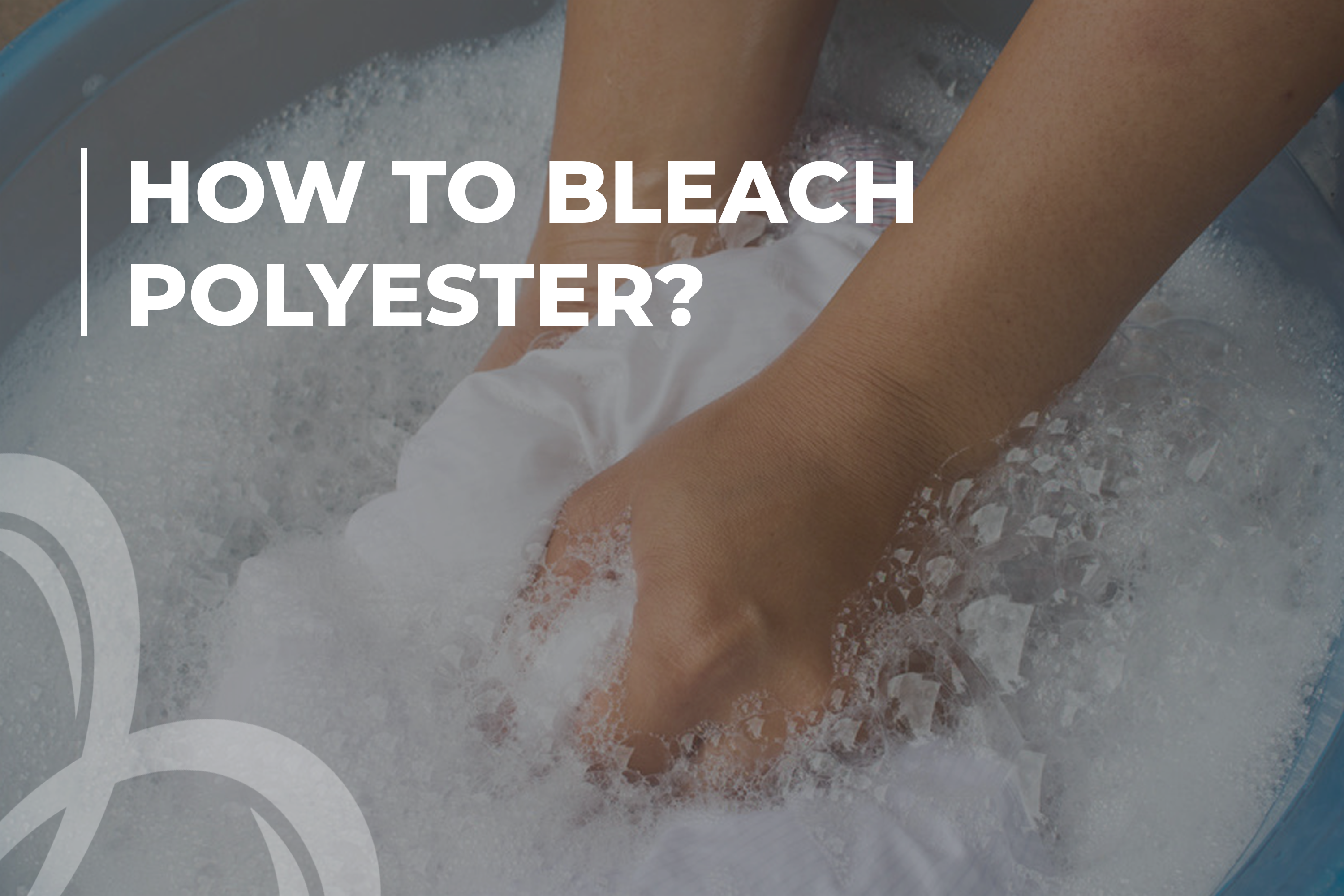 Since polyester isn't a bleach-resistant fabric, it requires gentle treatment, of course, if we don't want to whiten our polyester garments!
Chlorine bleach is one of the methods.
Prepare a mixture of ¼ cup bleach and a gallon of water. 
Submerge the garments for 5 minutes and treat the blots with a special bleaching gel pen.
Launder the apparel in the hottest water allowed adding ¾ cup of normal bleaching agent.
Another variant is oxygen bleach which is a powdered blend of baking soda and hydrogen peroxide.
Prepare a washing mixture dissolving the powder in water following the instructions on the label.
Soak the garments for one hour and then launder at the hottest setting allowed adding some oxy bleach to the wash.
Frequently Asked Questions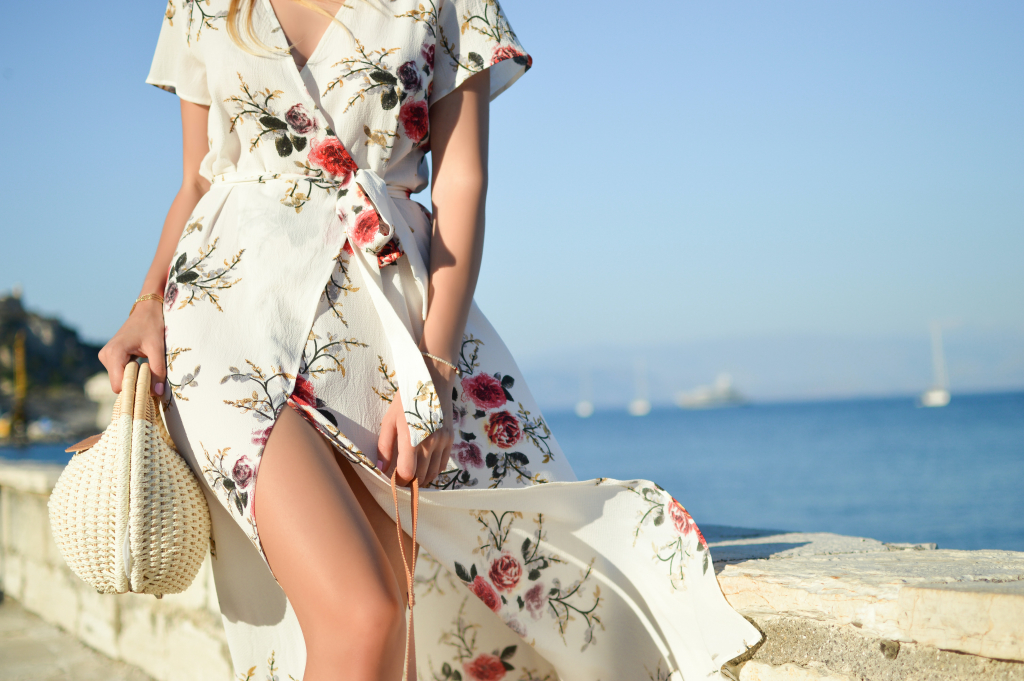 Even though it may seem that all the nuances were discussed, we have prepared several most frequent questions people ask regarding polyester and bleaching issues. 
Can I bleach any synthetic fabric?
Different synthetics react to bleach differently. For better results, check the label first, however, certain fabrics are allowed to bleach using the gentle means. E.g. bleaching rayon with the dilute solutions is OK.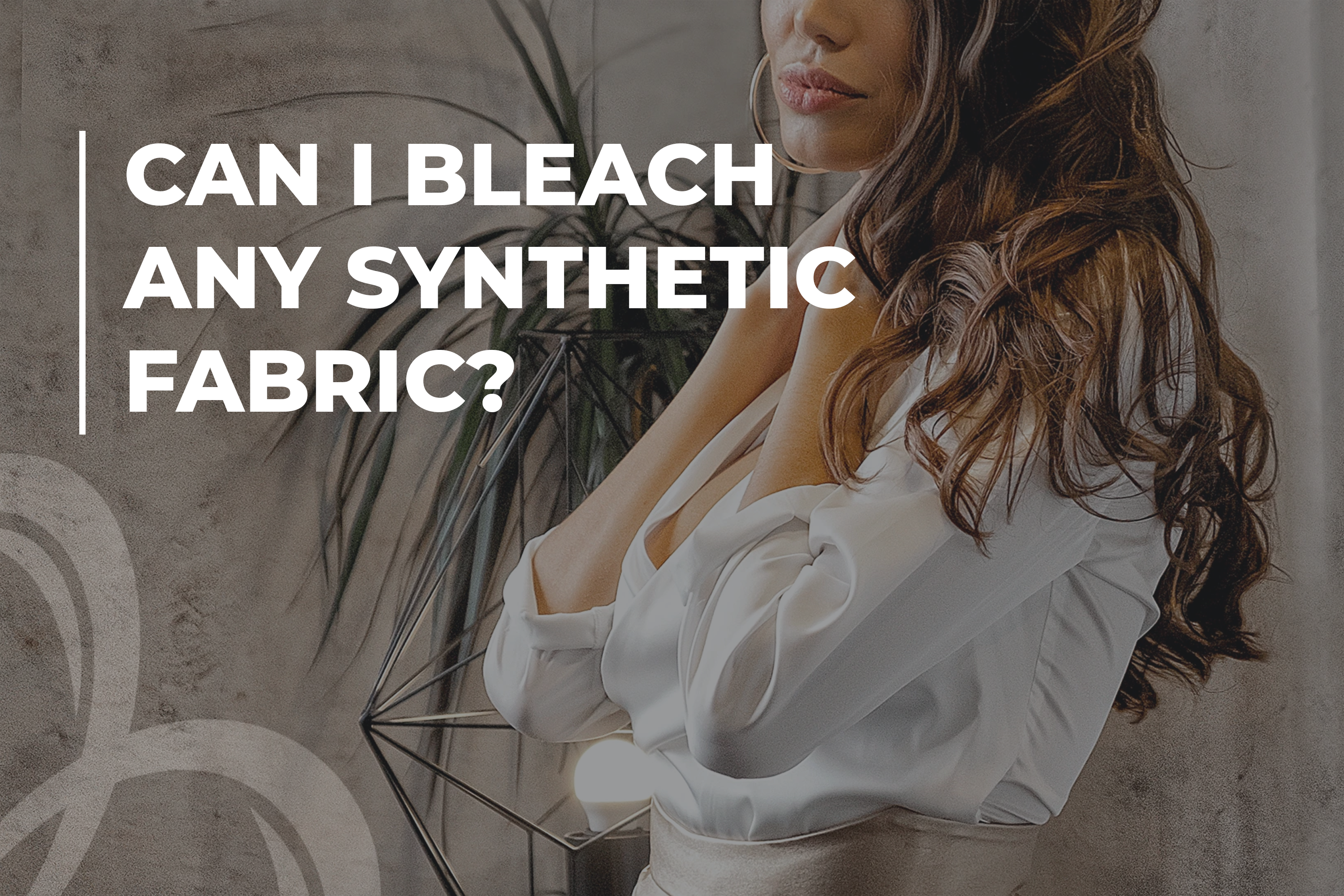 Can you bleach 100% polyester?
If one puts bleach on 100% polyester, it will definitely remove the blots.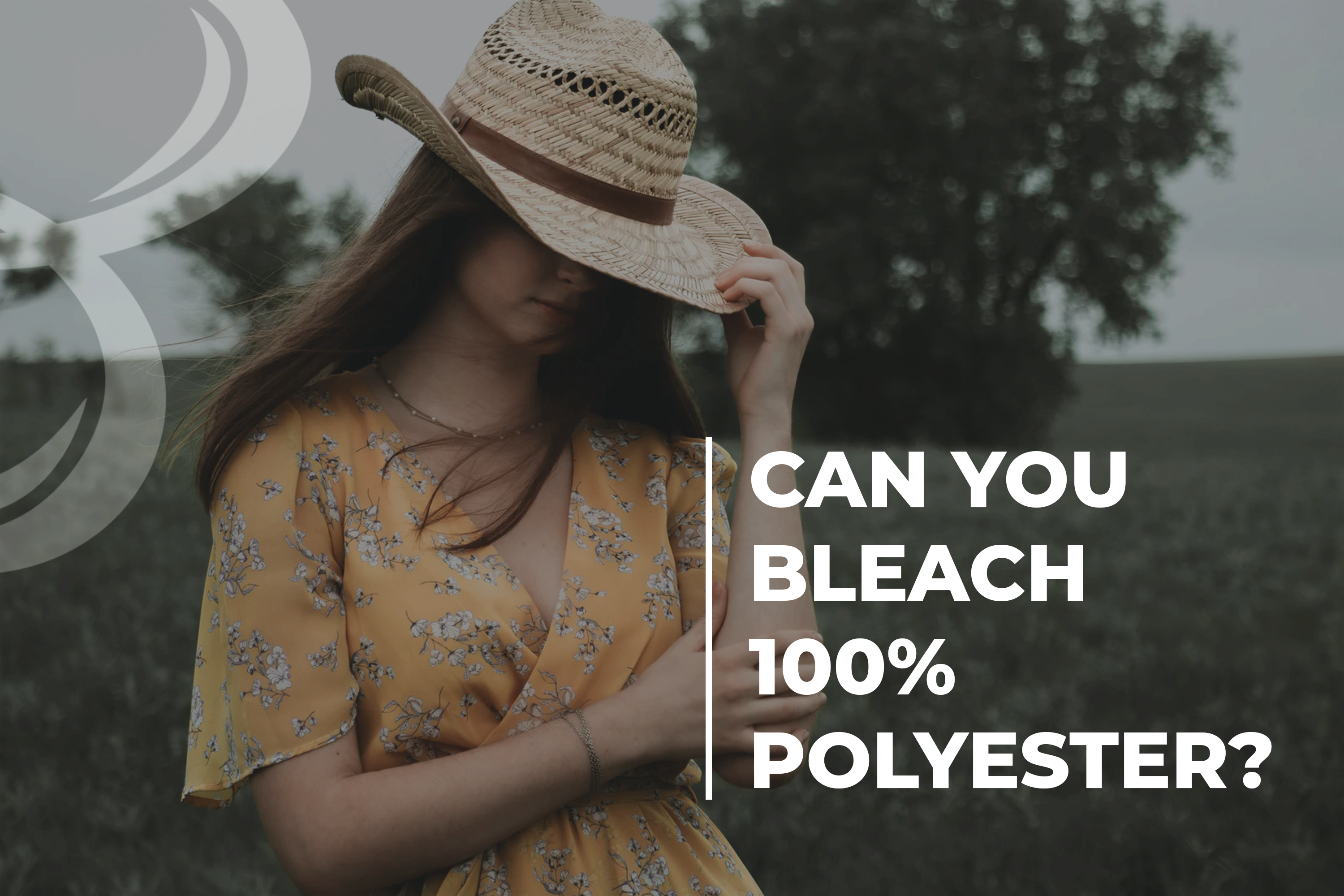 How to remove the color from polyester?
If, for some reason, the apparel must be discolored, bleach polyester fabric.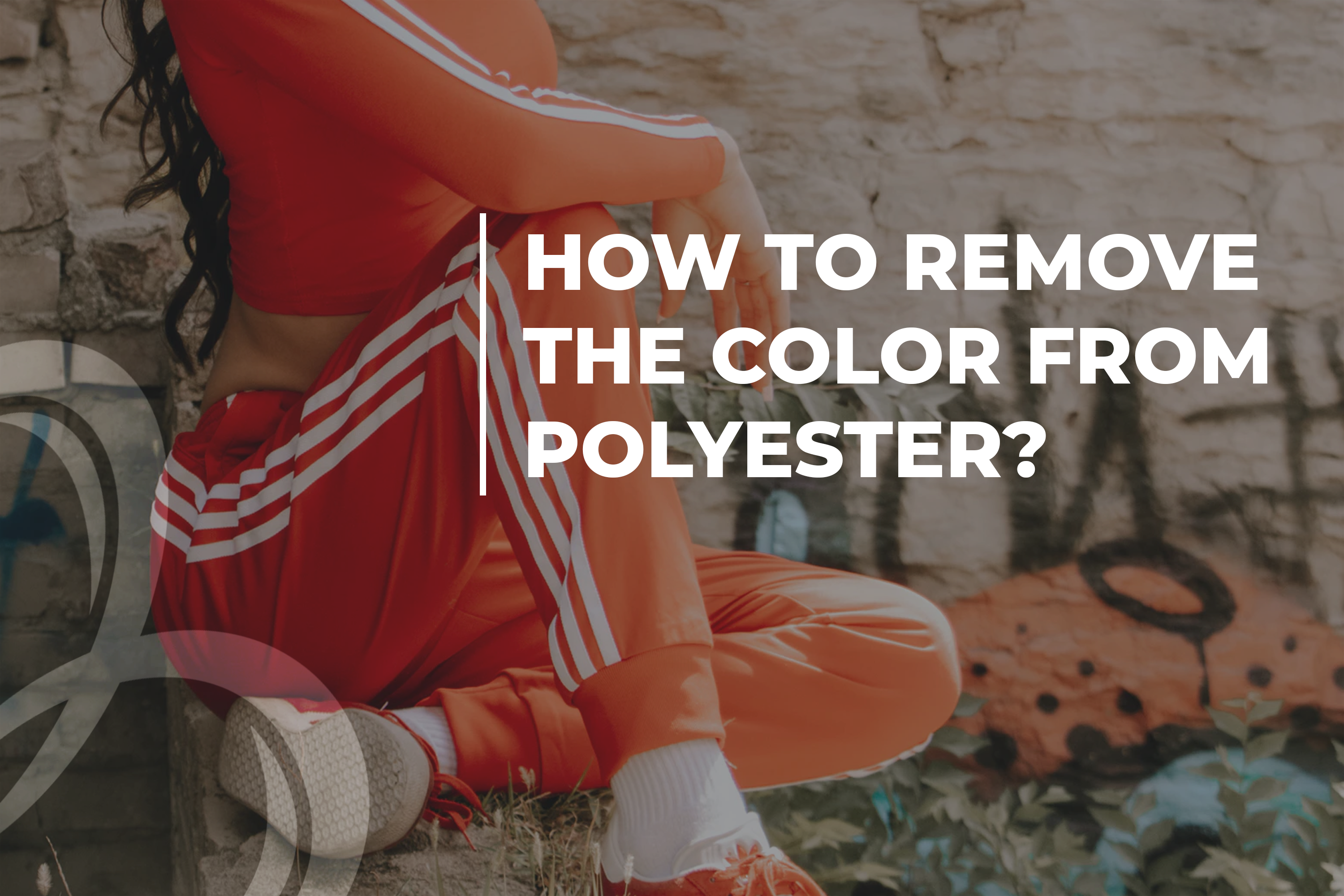 How to get polyester white again?
The optimal way to turn shining white to the apparel is polyester bleaching. Use products like Clorox to refresh the garments.
The tips and life hacks provided in the article will allow not only keeping the garments neat and tidy, they will also contribute greatly to the apparel's long life since improper treatment and maintenance are the most frequent reasons for our garments ruination.
When laundering or cleaning polyester garments, note that this fabric is quite gentle and sensitive to laundry products so pick them correctly according to the care instructions.