Winter is coming and so is the skiing season! So it's time to get your skies and sticks ready and check that your skiing outfit is in a good condition. However, since skiing is not only an active kind of sport but also a kind of a "dirty" activity that leaves marks on your outfit, you may notice that your ski pants require a slight (or not just a slight) cleaning!
However, here is the thing: folks often don't know exactly how to wash waterproof snow pants correctly! But since the material of these pants is quite delicate and requires specific treatment, you need to know what to do to wash them, not ruin them.
So today we are going to explain how to wash and dry snow pants correctly. You will learn what steps should be taken if you need to make your ski pants clean again.
In addition, we will tell you more about the material these pants are made of. It will help you understand better why they need a somewhat distinct way of washing than your regular clothes.
Finally, you will learn how to dry them and how often your ski pants should be washed.
How to Wash Snow Pants In Washing Machine?
The good news is that snow pants can be washed in a regular washing machine! So you don't have to worry about spending hours washing them by hand.
How to wash your GORE-TEX outerwear (jacket & pants) | Wash & Care
However, in order to make sure your ski pants are not only cleaned but also preserve their original functionality, you will have to follow several steps.
Don't worry, it's going to be easy and fine! We know that, if it is your first time washing the pants since you purchased them, you may think it is a complicated process, but in fact, it is quite simple and we would even say quick.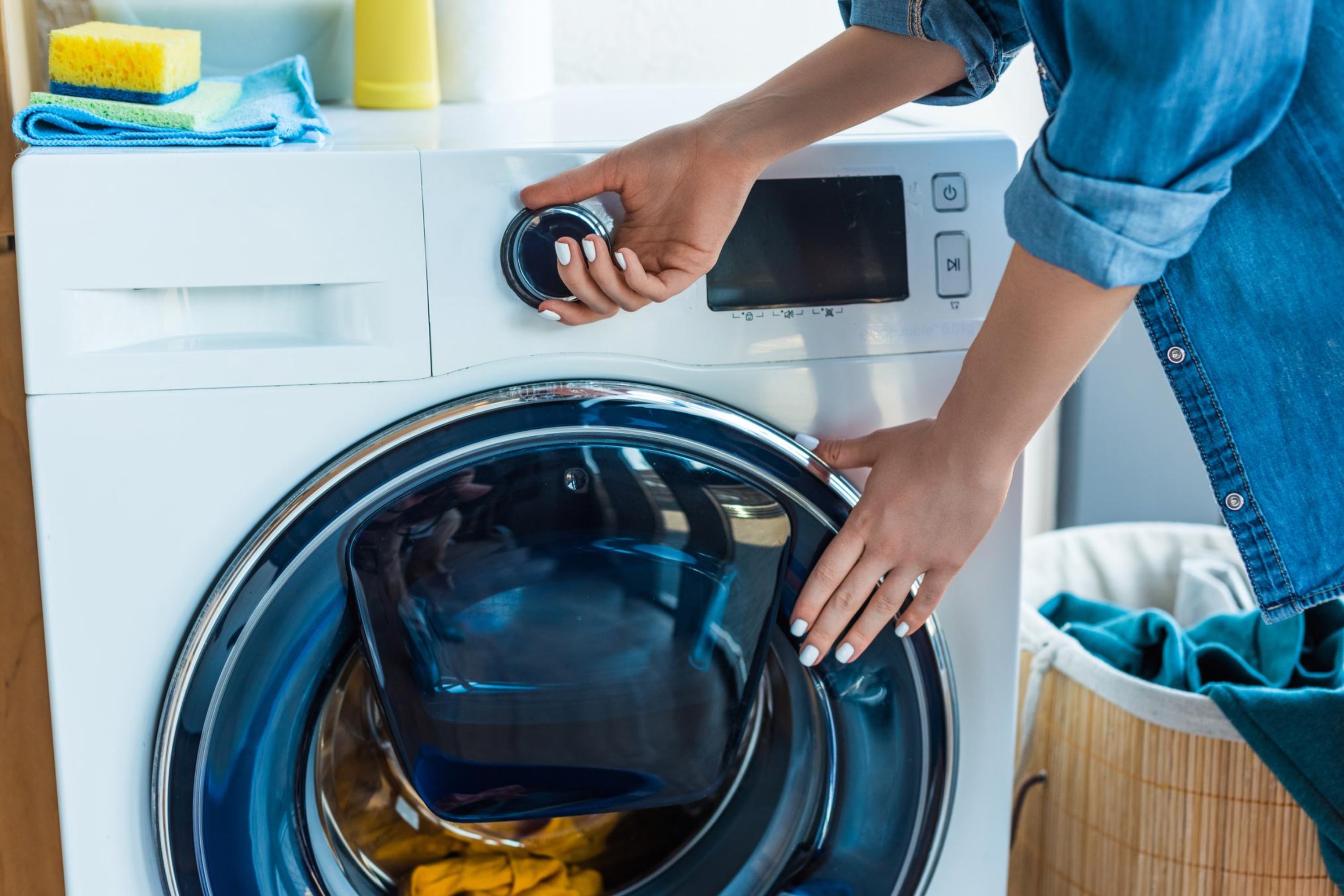 Make Sure All of Your Pockets Are Empty
This is the very first, very important but often forgotten or skipped step. Before you put your ski pants into the barrel of your washing machine, you need to make sure that there are no keys, change, credit cards, or other personal items in the pockets!
You don't want to wash your ski pants and then find out that you also washed your wallet or another important item!
Nor would you prefer to find out that a coin or another small and hard object slipped out of the pocket of your pants and got stuck in your washing machine pipes or barrel. So check the pockets before you proceed to wash the pants.
Close All Velcro and Zipper Components
Before you start washing your snow pants, you will want to close all the zippers and velcro. This will help you preserve the functionality of them all. If you leave them open, the velcro can actually damage the material of the pants by pulling and tearing them during the washing cycle!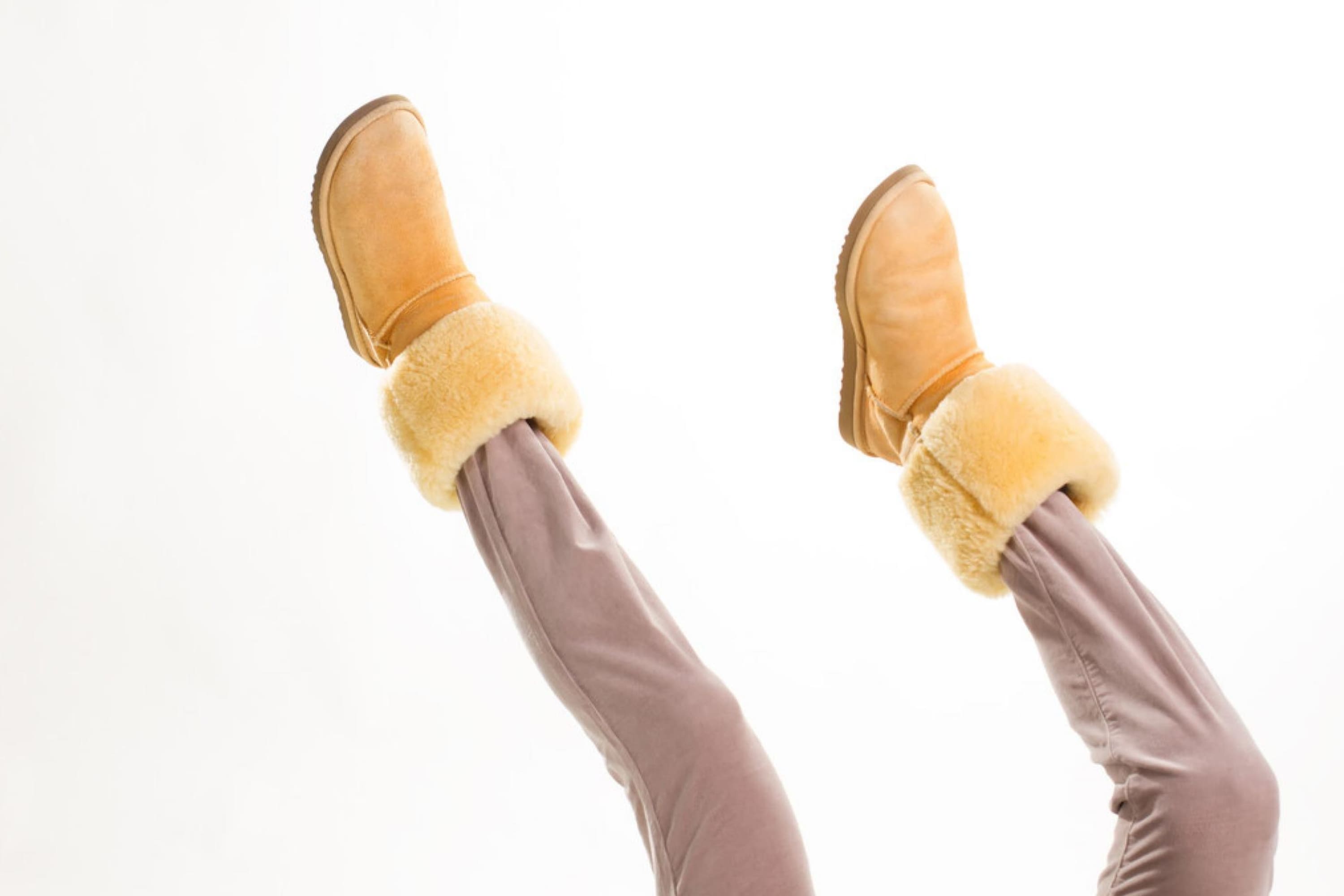 Remember to Turn the Pants Inside Out
This is a common tip but rather few people know about it! Before you wash your ski pants, remember to turn them inside out.
However, note that this step can be useful and necessary only if you have any decorative elements on the ski pants like embroidered logo, etc. But if your pants don't have anything like that, you can feel free to leave them right side out.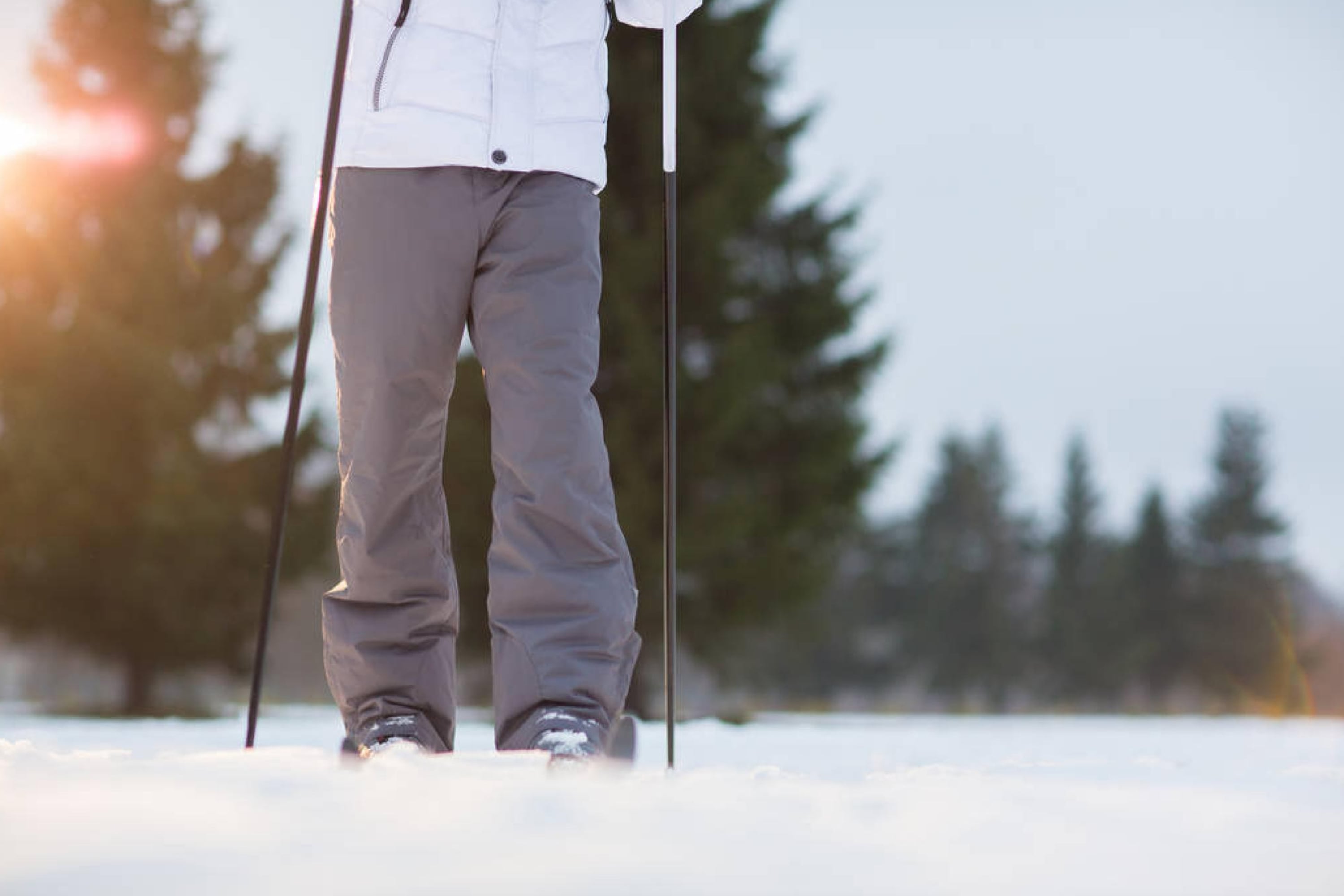 Use the Right Detergent
To wash snow pants, you need to use a liquid detergent, not powder! Also, you should avoid any fabric softeners as they can affect the waterproof nature of the garment and make it worse.
As for the amount of detergent you use, there are no special rules: just add the regular amount of detergent once your ski pants are inside the washing machine.
Use a Medium Cycle to Wash The Pants
It's not only the detergent that matters when you wash your snow pants. Using the correct washing cycle is also important. Since most ski pants often do not have a high resistance to heat, you must never wash them in very hot water!
The best option is to use a warm or cool cycle and keep the spin cycle to low or medium.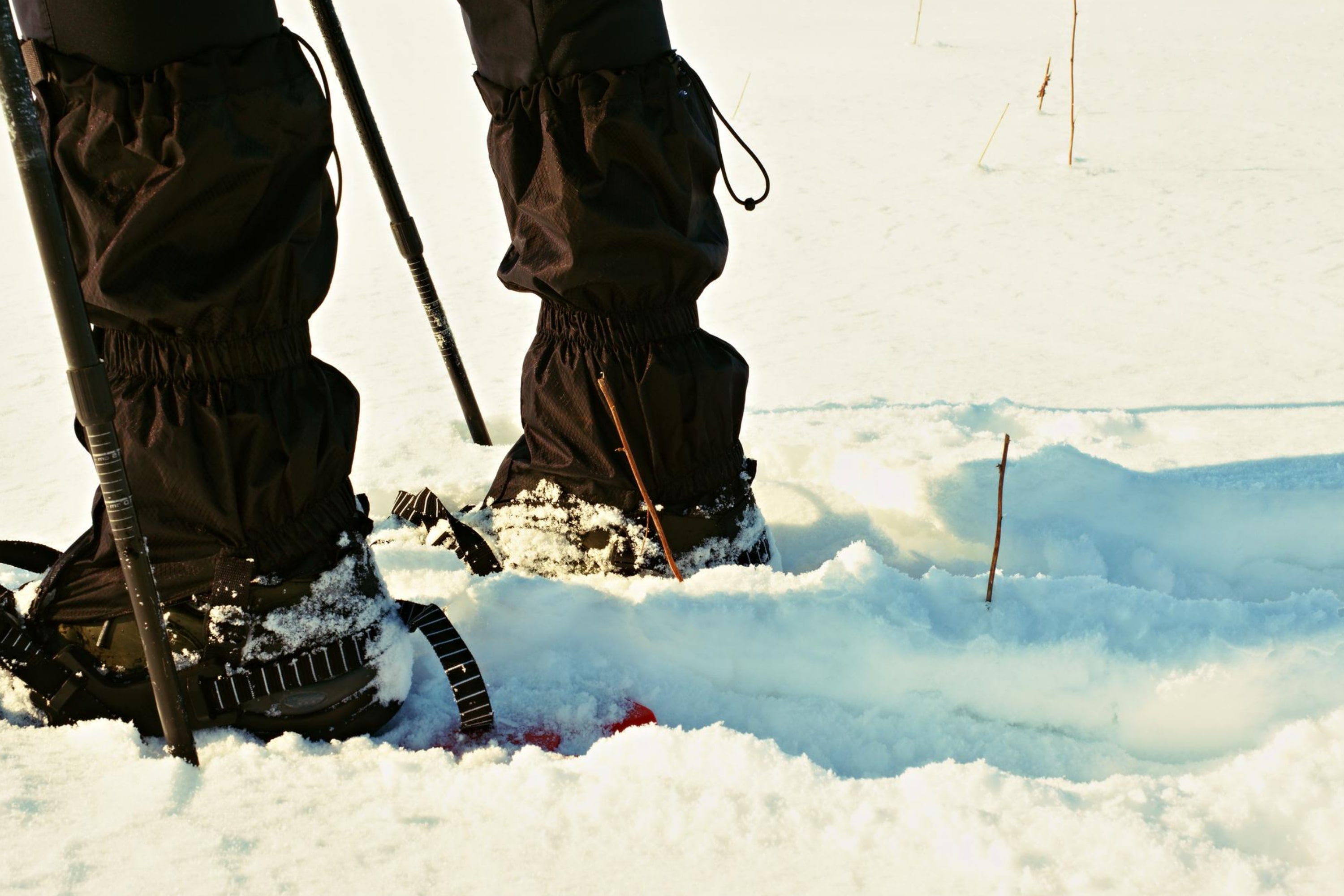 Remove The Ski Pants Promptly
When you are in a hurry, packing to go to the ski resort, you might accidentally forget your ski pants in a washing machine after the cycle is finished. Or this could happen because you have loads of clothes that should be washed (for example, if you have kids).
Either way, make sure you don't forget your ski pants inside the washing machine! We recommend you set a timer to remind you to take them out of there in time. If you leave your snow pants inside of the washing machine by accident and forget about them, when you finally take them out, the pants can be wrinkly!
So, now you have a detailed guide that will help you wash your ski pants correctly. With these simple steps, you will be able to keep your skiing outfit both clean and in a good condition for much longer!
And since skiing clothes are not cheap, we recommend you adhere to our recommendations to save money!
Is It Possible to Wash Snow Pants By Hand?
This is the question people often ask: can I wash my ski pants manually? Well, if for any reason you don't have access to a washing machine, your ski pants can absolutely be washed by hand.
To wash your snow pants by hand, you will need just a couple of things you can easily get anytime and anywhere:
a bucket of warm water
some gentle laundry detergent
Simply soak the pants inside of the bucket and agitate them every few minutes. This will ensure that the detergent gets everywhere, cleaning the fabric properly. However, we would not recommend you twist or stretch the material! It's completely unnecessary for proper cleaning.
After you wash your pants, rinse them thoroughly under running water. At this stage of the washing process, it is important to make sure no detergent is left on the fabric, otherwise, it will leave a sudsy layer on your pants!
Finally, you can dry your ski pants by simply air-drying them. And since we mentioned drying, let's remind you of how it should be done correctly.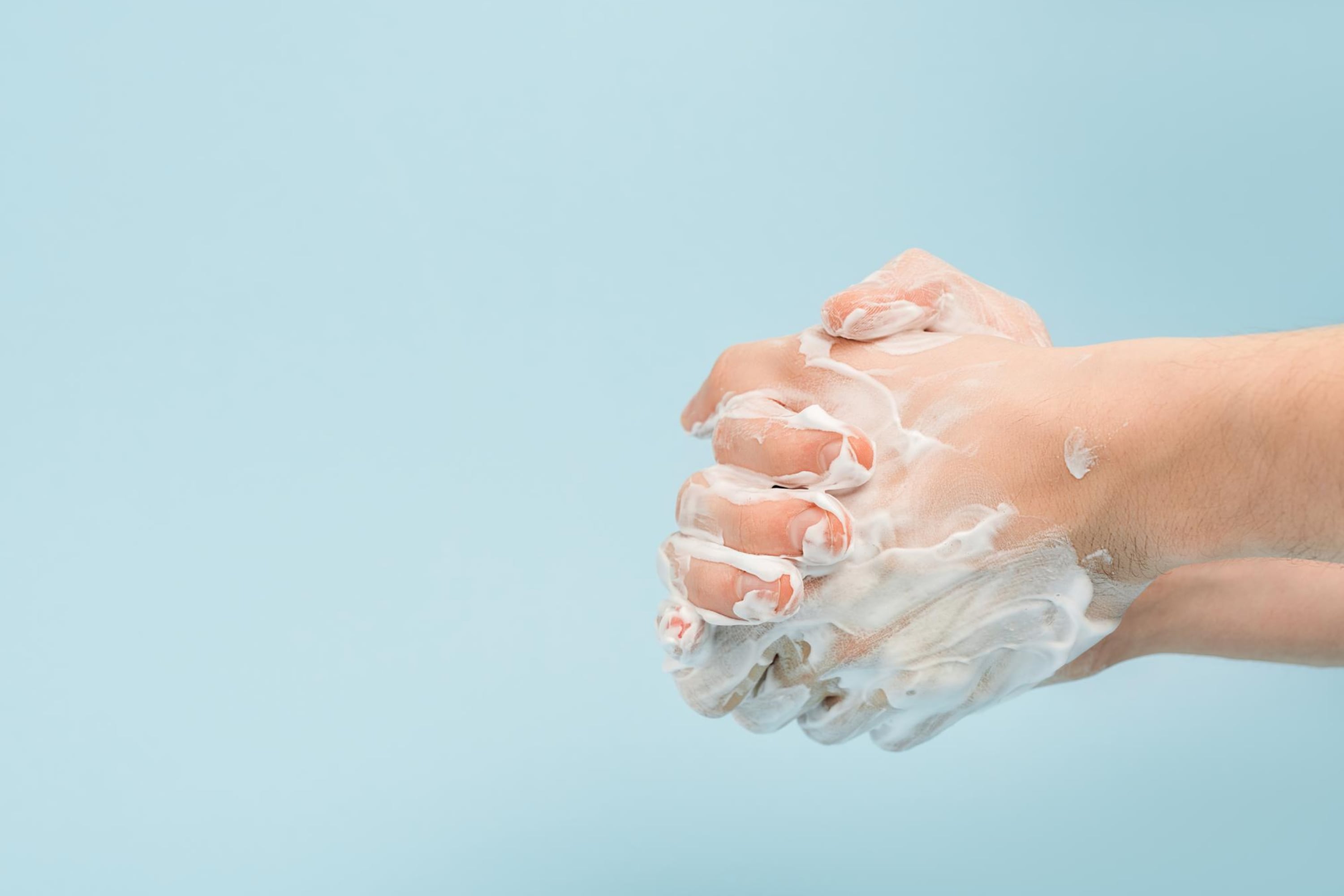 How to Dry Your Ski Pants?
The final step of any washing is drying the things that were washed. Now that your ski pants are free from any dirt and dust, you need to dry them. However, there are certain nuances that come with this process you should be aware of!
The key rule of thumb sounds like this: you don't want to put your ski pants into the tumble dryer under any circumstances! If you do this, be ready to end up with serious damage to the material that will be hard to fix later! Besides, the overall functionality of your outfit will also be compromised.
Instead, this is what we suggest you do. Find a sturdy wooden hanger and simply allow the pants to air dry! However, you should follow a few precautionary measures:
Make sure the pants have plenty of room
Don't hang them up in the closet near other clothes to avoid causing dampness!
Don't place the pants that are air-drying under direct sunlight or near any sources of heat, as this can cause shrinkage and potential fading
Remember that snow pants are durable and strong to be able to withstand your skiing challenges, but they are also quite delicate at the same time! The material used to make ski pants is often not resistant to high heat, this is why they can get easily damaged.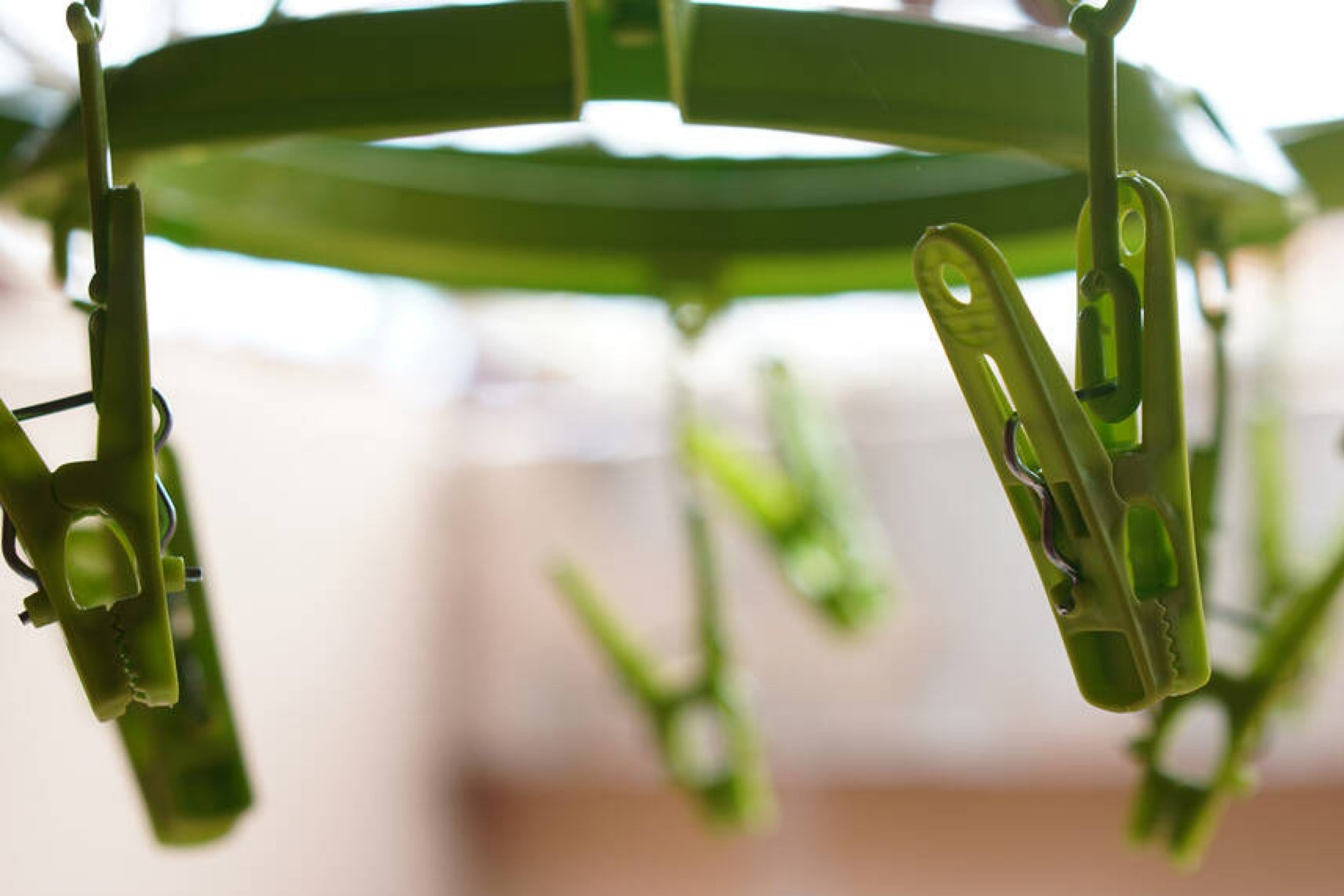 How Often Are You Supposed to Wash Your Snow/Ski Pants?
Now that you know how to wash snow pants correctly, you might have another question: how often is it necessary to wash snow pants? And the curious fact is that this question is one posed by even the most experienced skiers!
People usually worry that they will have to wash their ski pants after each use, which is a lot of elbow grease and time needed for drying them. But there is actually no need to worry, friends!
You don't have to wash your pants after every use. Moreover, depending on how often you hit the slopes, you may not even need to wash them several times a season!
Why you NEED to wash your Ski Clothing
See, if you are skiing once or twice a year, you can definitely wash your ski pants once, usually at the beginning of the season. This will keep them fresh and clean, and this is more than enough if you are not a super active skier.
After all, if you ski once a year, your pants are not experiencing much wear and tear and they shouldn't accumulate too much dirt and debris buildup.
However, if you ski frequently, let's say, most weekends, the frequency with which you wash your ski outfit shall be increased. At this point, it might be tempting for you to dry clean your snow pants, but don't do this!
You should avoid having any of your ski clothes dry-cleaned! The harsh chemicals used for dry cleaning can be harmful to the waterproof coating on your pants and coat, ruining the fabric.
What Are Snow/Ski Pants Made Of?
Now you might be wondering why there are certain distinctions and restrictions regarding the washing and maintenance routine used for your ski pants. See, the key reason is the material they are made of.
Depending on your preferences and needs, your ski pants can be made from different materials.
It can be a lightweight material such as nylon fabric
Polyester is another common material that manufacturers use to create snow pants
Also, you need to keep in mind that ski pants are often treated with special polymers. This causes them to become waterproof, which is an integral feature of any skiing outfit. Waterproof ski pants and jackets allow you to stay dry and warm while you are spending the day going down the snowy slopes.
This is why it is crucially important that you keep this waterproof layer in mind when you are washing your pants! If you wash them incorrectly, you can cause the pants to lose the important waterproof feature, which will affect their functionality.
This is why, if you want your ski pants or other snow outfit stays in a good condition and serves you longer, you should make sure you maintain and wash it correctly with the use of the recommended detergents and washing regulations.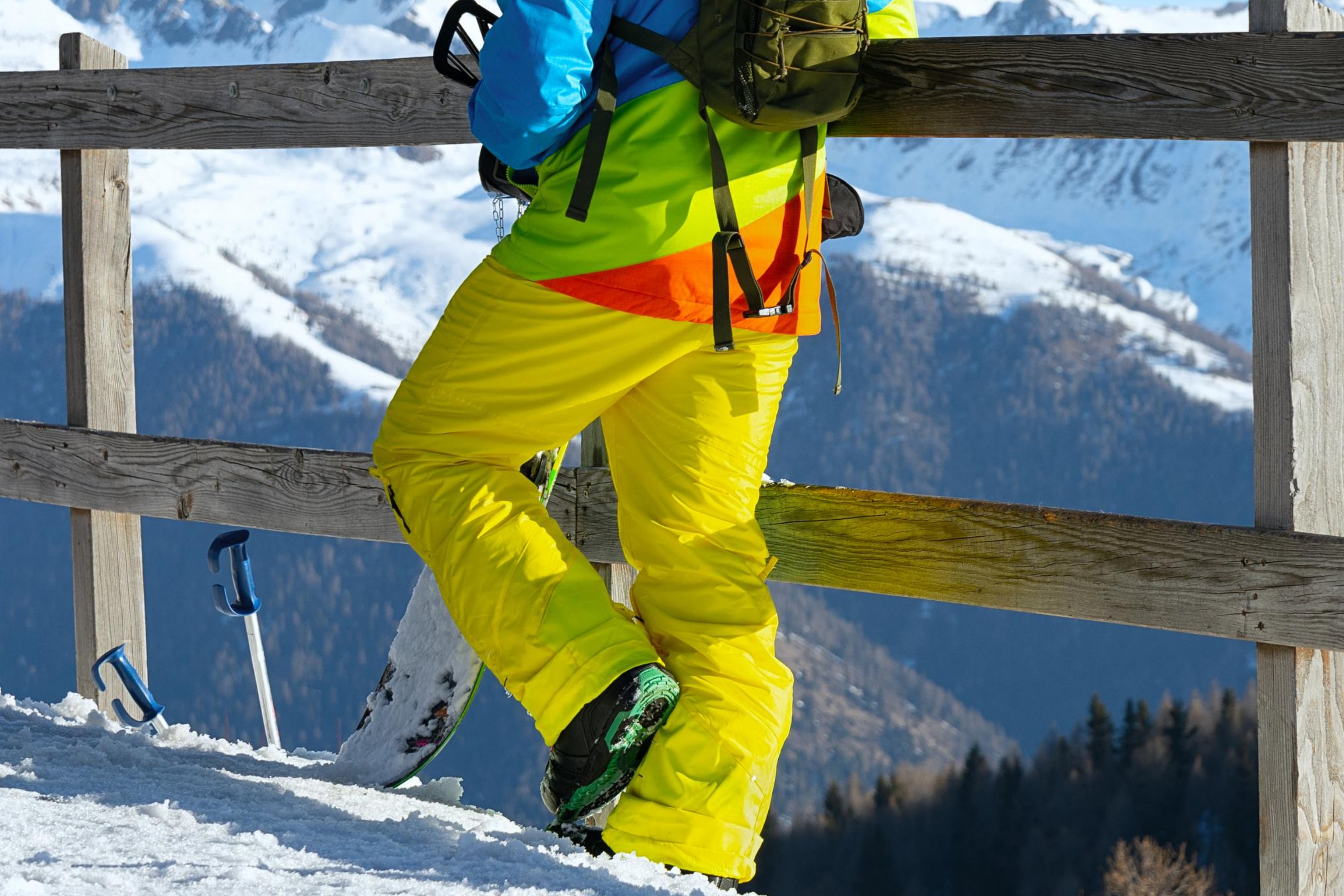 What Do You Do With Stains On Your Skin Pants?
During your ski adventures, your snow pants can not only collect dust and debris. There may also be some stains on them. If you notice a few stained areas on your ski pants, make sure you treat them with a specific stain solution as soon as possible! If you leave those stains on your pants, they will set, becoming much harder to get rid of later.
Depending on the fabric of your ski pants, you may want to use a spot treatment that is specifically intended for the type of material your pants are made of.
However, it is very likely that one of the regular stain removers will work. Nevertheless, we recommend you still read the instructions on the label before you apply the product.
To remove the stain, you need to apply the solution to the stained area and rub it in. Usually, you should allow the product to soak in for 10-15 minutes and then rinse the area. As an option, you can throw the pants into the washing machine if you don't want to spend time on manual rinsing or for a more thorough cleaning.
Well, now you know all about washing snow pants. You know what materials they are usually made of and how this fact affects the washing method required for this type of clothing.
Also, you know what steps exactly should be taken to clean your ski pants properly and safely, without damaging the fabric and preserving its waterproof ability. Finally, you are now aware of the required frequency of washes and the correct drying routine.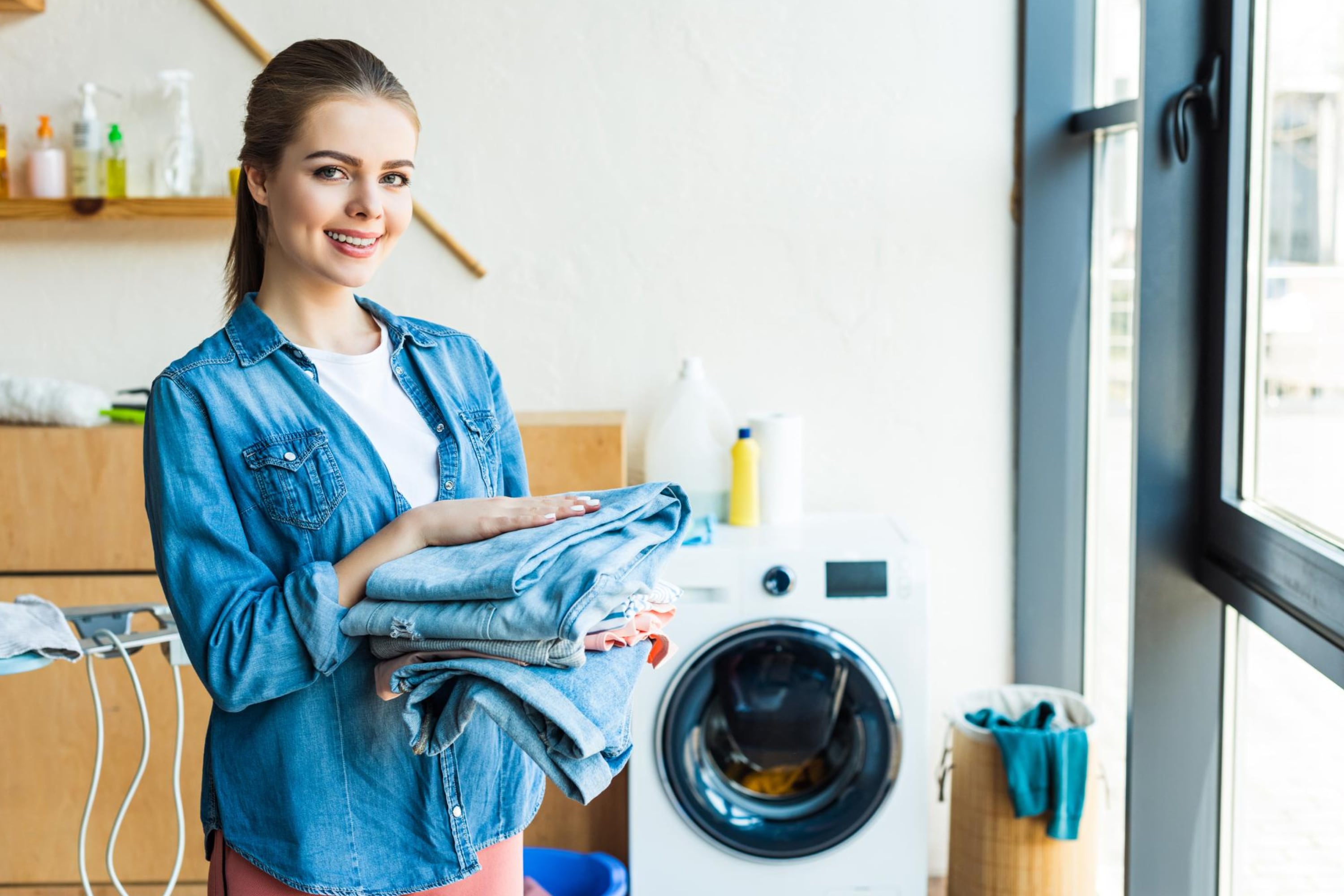 Frequently Asked Questions
⭐What is the best detergent for washing snow pants?
BaseWash from Nikwax is a good option. It doesn't only clean but also deodorizes your pants, making them easier to store.
⭐What do you wash ski clothes with?
To wash your ski clothes (like fleece), you can use Woolite or any other soap designed for synthetic materials.
⭐How do I wash my North Face ski pants?
Wash them in warm water with a mild powder detergent. Rinse several times to remove all the dirty, soapy water. An extra spin cycle will also remove excess water. Tumble dry on very low, or no heat. As an option, you can line dry them.