It is easy to follow this formula of harmony: less fat, sweets, more fruits, vegetables, more water, and sports. 
Nevertheless, cheese should not be excluded from your diet,cheese is not bad for you, because there are a sufficient number of varieties of fat free cheese nowadays in the market.
If the standard cheese includes 50-60% of fat, then you can try to add cheeses, for example parmesan cheese, with 30% fat in your menu. 
You can search for such cheeses for yours healthiest cheese in large food markets, in supermarkets, and in the expensive food stores.
Related: Fresh Cheese. Useful Tips About Cheese
Tofu soy cheese (fat content 1.5-4%)
Although it is made from soy milk, tofu is a fat free cottage cheese because, by its color and consistency, it resembles low-fat and unsalted cheese. In its content, tofu is rich in high-quality proteins, so it can be a meat replacer in your everyday.
The excess calcium present in this product has an excellent effect on the bones, which makes tofu an ideal product for consumption for old people to prevent diseases such as osteoporosis.
Some nutritionists also claim its healing properties because it has already been proven that it helps to reduce the level of "bad" cholesterol (LDL) in the blood, which serves to prevent many cardiovascular diseases.
Also, 100 gm of tofu cheese contains only 90 calories, so it is recommended to include it in the diet menu. Many celebrities have replaced dairy products and cheeses with soy in their diet, while tofu is recommended for daily consumption along with plant-based foods.
Related: Can You Freeze Cheese?
Gaudette (fat content 7%)
Gaudette, Sherdinger's new fat free cheese, is an easy treat for those looking for a healthy lifestyle. Gaudette semi-hard cheese contains only 7% fat. This cheese with a soft-thin, somewhat spicy taste is ideal for lovers of the famous Gouda cheese.
In addition, the cheese is easily digested and has a high calcium content. Therefore, this cheese must be present in the loose weight diet for every cheese lover.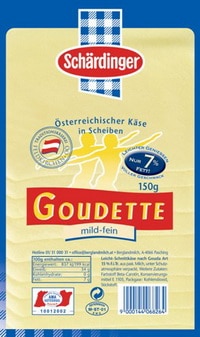 Chechil (fat content 5-10%)
Chechil – in appearance, this cheese has nothing to do with any other. It is produced in the form of fibers connected in a bundle. The taste and smell of this cheese is sour-milk, sharp, dense fibrous dough, the surface of the product is rough. Fat contains up to 10%, moisture – not more than 60%, salt – 4-8%.
Related: Tips for How Can You Freeze Cream Cheese at Home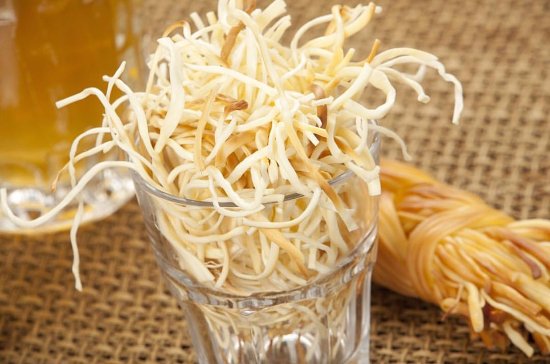 Viola Polar, Grunlander (fat content 5-10%)
Such fat free cheeses are just a godsend for losing weight!
But they need to be searched in large stores. Read the label carefully: in some cheeses, contains 5% of yogurt, not fat!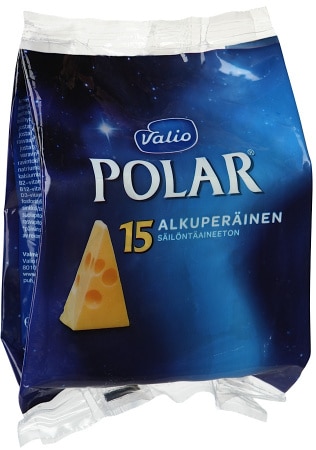 Ricotta (fat content 13%)
Ricotta is an unchanging dish of Italians breakfast. It is often called cheese, but this is not entirely true: it is not prepared from milk, as we used to think, but from whey remaining after making other cheeses. 
A ricotta fat free slice contains, on average, 49 calories and 4 grams of fat, half of which are saturated.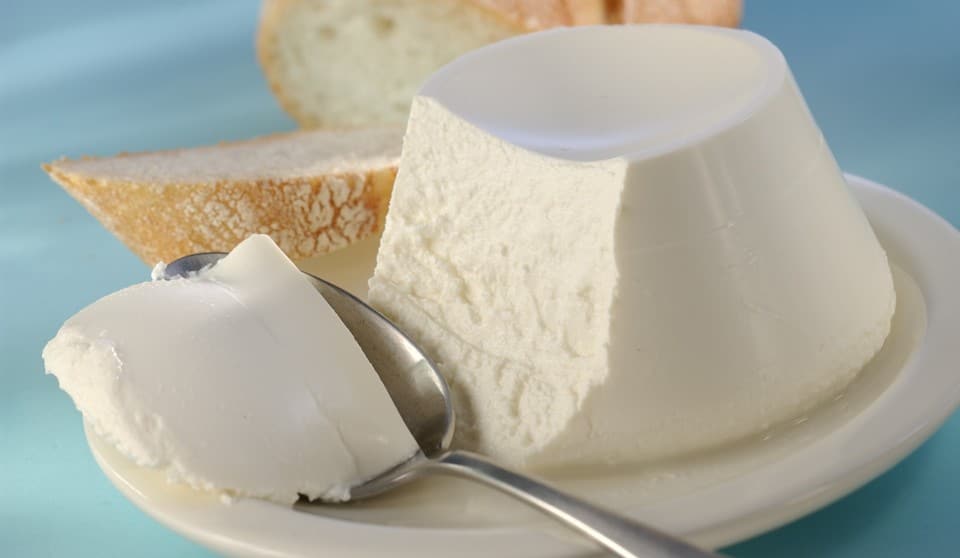 Ricotta contains the lowest amount of sodium compared to other cheese products. Due to its high nutritional value and impressive composition of vitamins and minerals, ricotta gives a quick sense of fullness.
Also, this variety of cottage cheese is recognized as the protector of our liver, because it contains methionine – a sulfur-containing amino acid.
Light feta cheese(fat content 5-15%)
This cheese, or rather, every feta cheese, is a traditional product of Greek cuisine. But it is enjoyed with pleasure in many other countries, including ours. Feta is considered a fatty product with a high cholesterol content and a calorie content of approximately 260 kcal / 100 gm. But not everyone knows that the feta cheese they love is has been produced in the lighter version. 
But it is difficult to find it in the supermarkets, but you can try it!
Fetas light version is usually made from goat milk. It contains only 30% fat, while sheep's milk is used to produce traditional feta, and then its fat content is 60%.
Usually, it is put in a Greek salad with vegetables and olives, or it is used in a Caprese salad, where it replaces mozzarella. If you do not consume feta in combination with high-fat products, then it can be recommended to lose weight diets.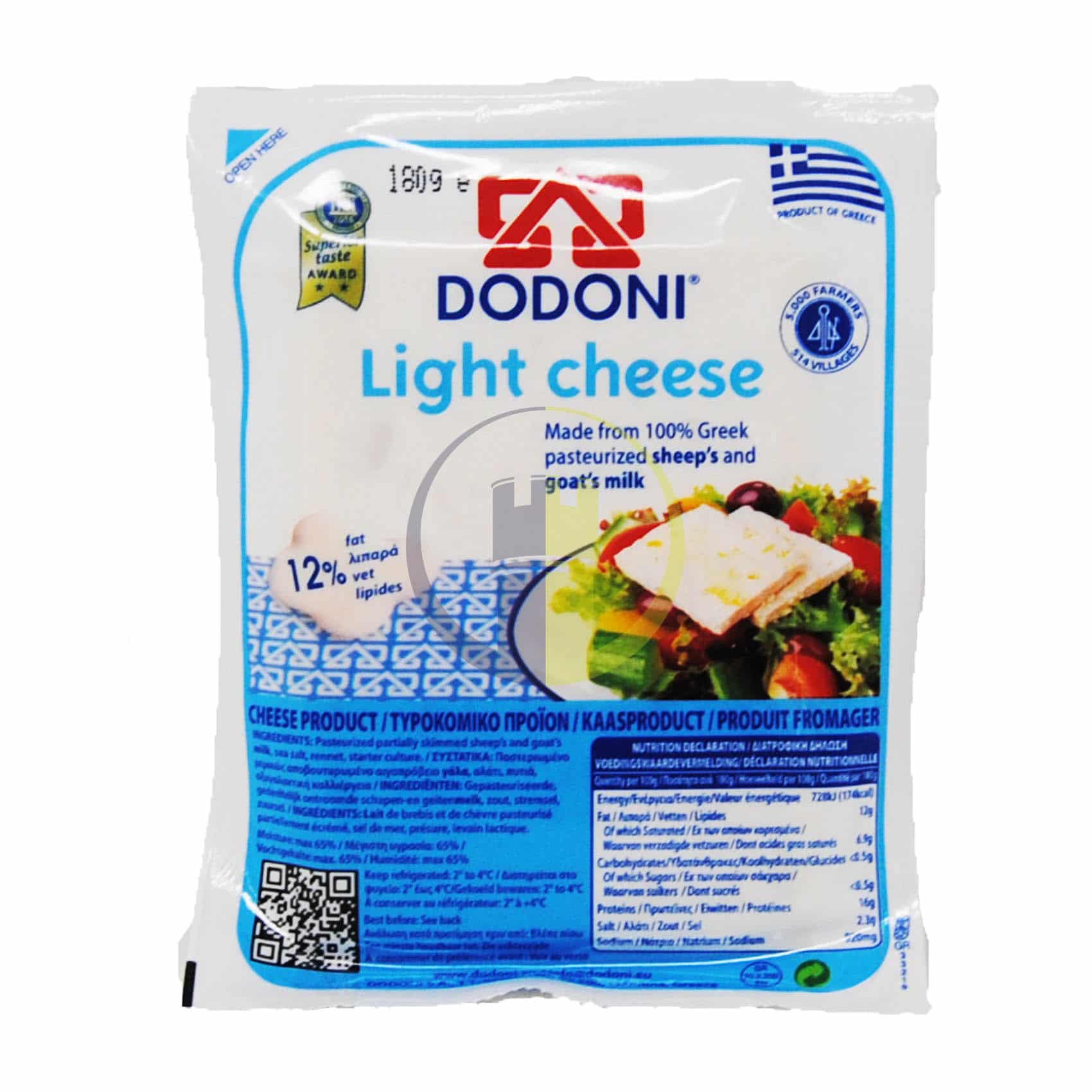 Arla, Oltermani (fat content 16-17%)
Such low-fat cheeses have a gentle, pleasant taste of natural milk, the texture is dense and soft. Great for people who care about their health.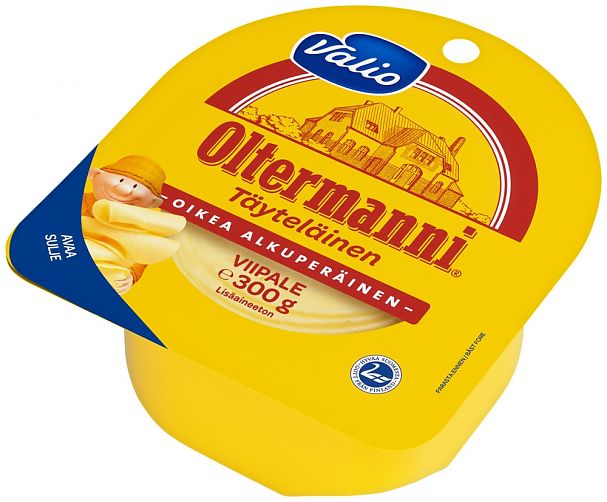 Read next: How Long Does Tofu Last?