Some of the challenges you're likely to face when setting up your living space are not just about the furniture layout or the number of beautiful décor work you have planned out.
You will find yourself having to contend with space, especially when working with a small apartment.
Your living room is the first place guests enter when they come into your home. It is more like the heart of your entire apartment. With Chanel posters in Bimago, you'll find various decorative options that help to maximize your living room space.
Certain kinds of houses like studio apartments and penthouses usually come with small living room spaces. It would not be wise to cramp every inch of this space with any piece of furniture or décor you find, as this can ruin the aesthetic of your living room and make it appear clumsy.
The trick to bringing out the beauty of any living room is learning how to maximize space.
You have to be creative about each furniture piece, but most importantly, the layout of every item in the room matters a lot.
In this article, we will share five tips on how to make your living room appear bigger. Keep reading to learn these few tricks to keep your living space alive and spacious.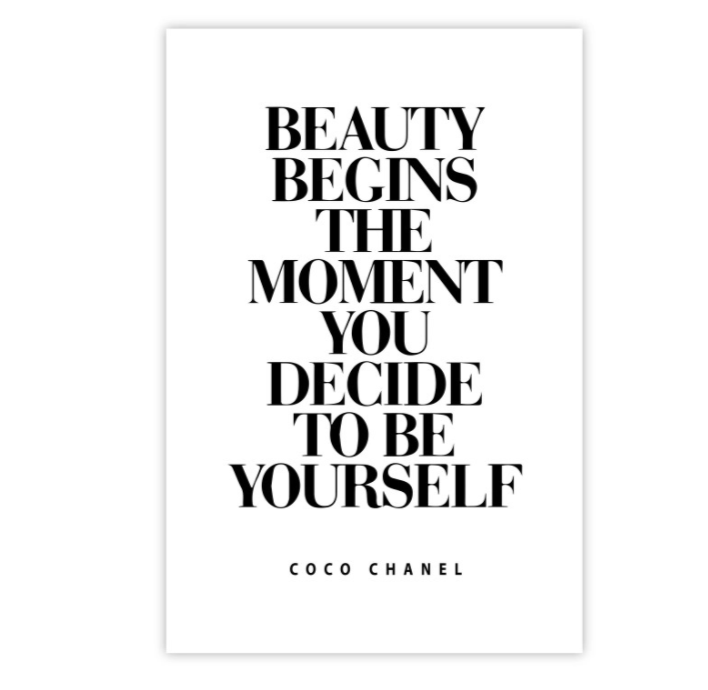 Create The Illusion of Space Using Mirrors
Mirrors are a great way to create the illusion of larger living spaces. This neat little trick is most times overlooked by many homeowners when planning the layout of their living room.
Large decorative mirrors, when placed strategically, create a reflection of the entire room, making it appear like an extension of the living space.
This works better when the mirrors are placed close to a window for the perfect lighting effect.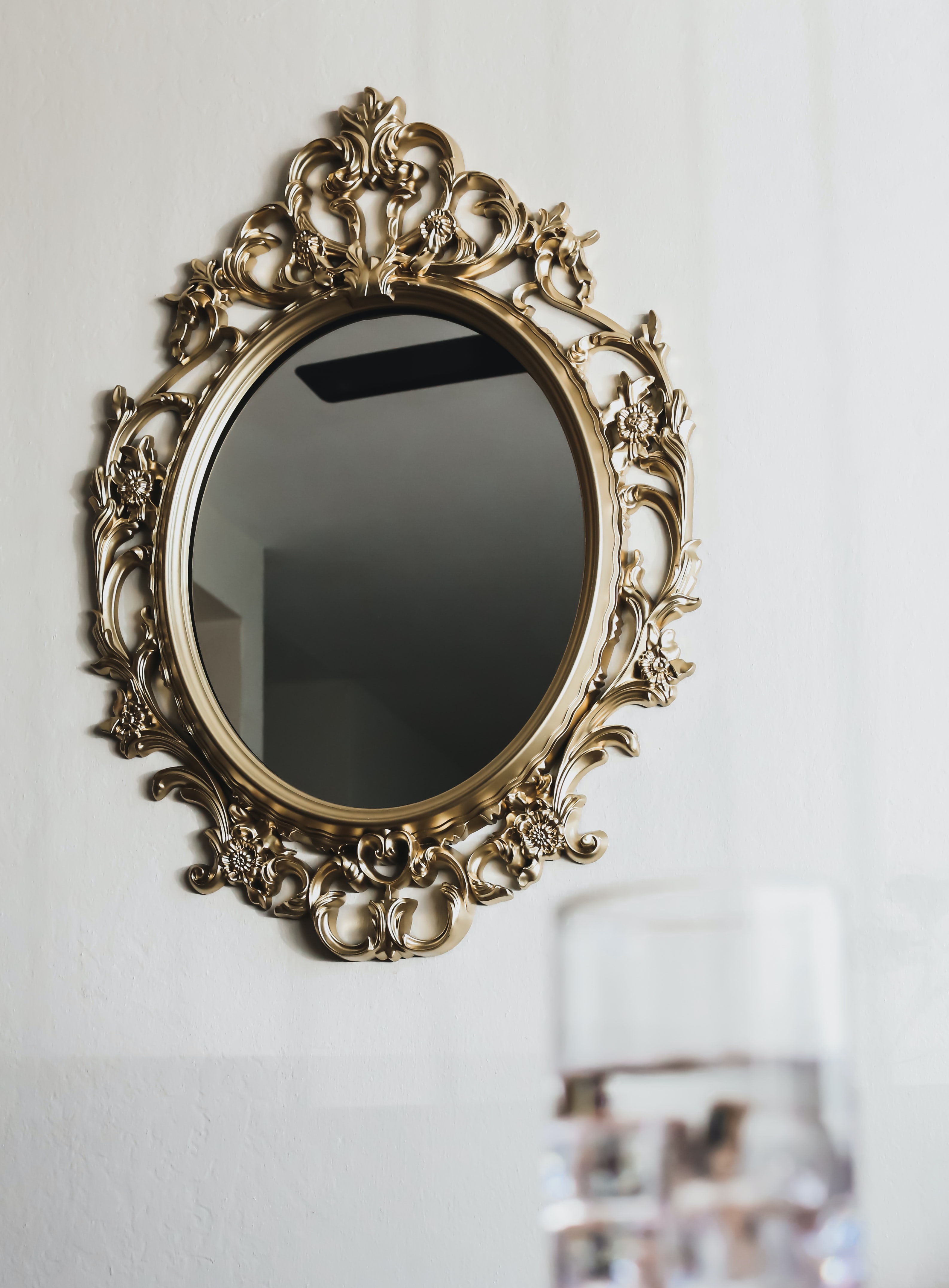 Go For A Large Center Rug or Carpets
Large center carpets are another way to make your living room appear spacious. Aside from the beauty, it adds to your living room.
Carpets create a bold partitioning statement, especially when working with limited space. The idea is to position the rug in the middle of the sitting area to set it apart from all other functions around the living room.
Go Low On Furniture
Do not get carried away trying to fit the entire living room with every kind of furniture that comes to mind. Remember, you are working with limited space, so you will want to maximize as much space as possible.
Go for only portable-sized furniture pieces (sofas, center tables, side stools) that can be placed strategically without obstructing movement.
Keep things simple and avoid anything bulky or elaborate. This way, your living room does not appear too cramped.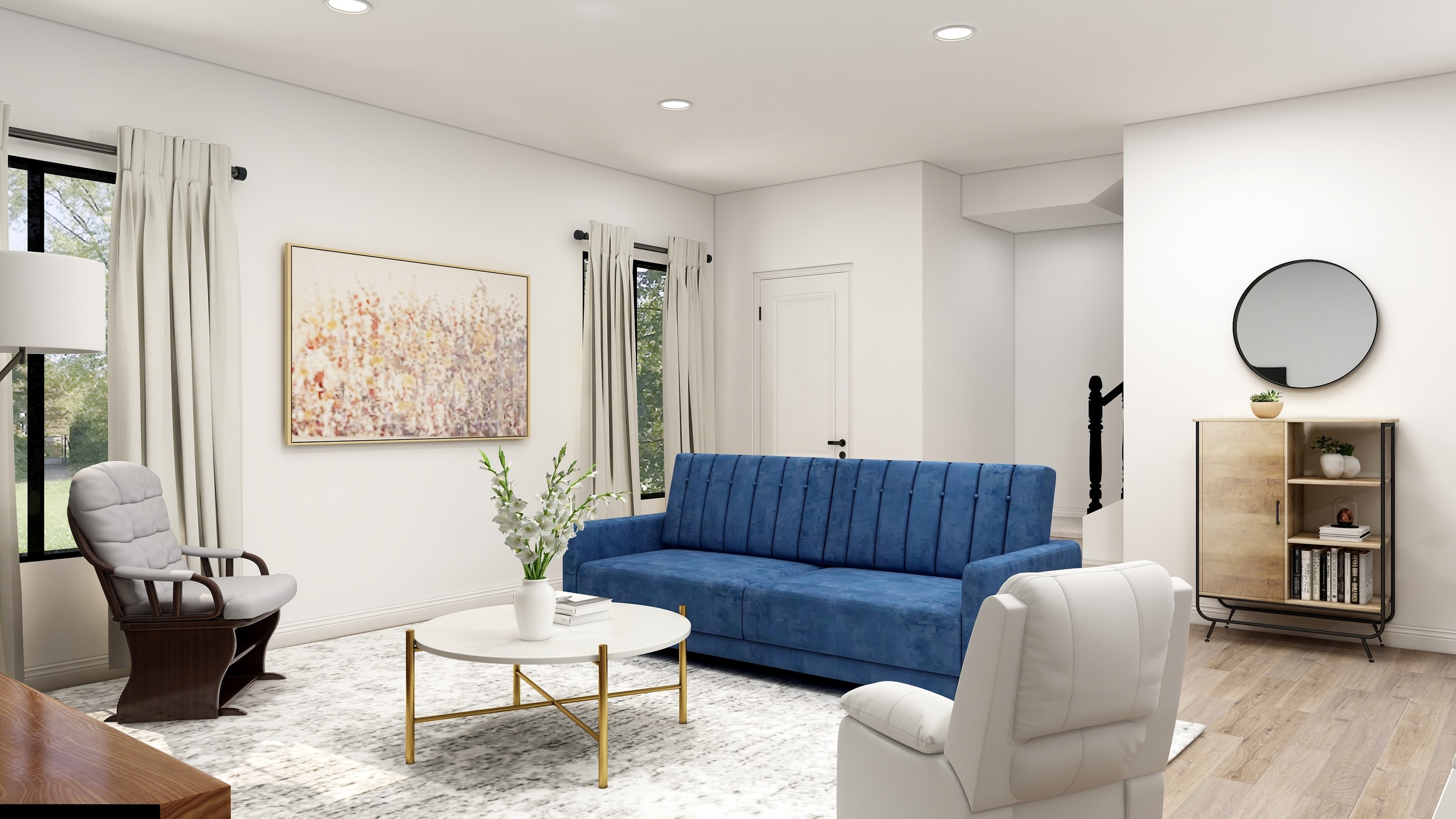 Use Club Chairs In Place Of a Sofa
One neat way to keep things casual while maintaining sophistication is swapping your sofas with club chairs. Sofas may not be a great idea, especially when working with a tiny space.
Instead, you may want to consider setting up two sleek club chairs in a tilted position to each other to leave some extra room around your living area.
This works best, especially when you have a small fireplace. You can place the club chairs facing the fireplace for that perfect hang-out with friends on a cold night.
Spruce Things Up With Your Layout
Lastly, you will need to be creative about the entire layout of your living room pieces. A center arrangement works best in a small space.
Keep the action in the middle where you can, or alternately, you can push everything to the best corner in the room, leaving enough walk-around space in the other half-section.