Chilling in front of a cozy fireplace with a mug of coffee on a winter evening when cold wind is howling outdoors – isn't it a dream of any homestay person?
But if you decide to install a fireplace in your house, you may face one huge problem: doing this takes quite a lot of time and tons of efforts. Along with your money.
So is there a way to add more coziness to your place without getting bankrupt? Well, infact, there is, and it is called a zero clearance fireplace.
Never heard of one?
That's OK, we are here to introduce this wonderful invention to you today!
What Are Zero Clearance Fireplaces?
Fireplace does not only add homeliness to our houses and cottages, it also has a bold practical function to warm the place we live in.
Not so long ago, having a fireplace at home was connected with lots of fuss, such as cleaning the ashes, purging the chimney regularly, fetching logs, and keeping the fire on non stop. 
For this reason, a fireplace was quite an expensive thing to have, and only wealthy people could afford that in their houses.
And of course, the larger the house was the bigger the fireplace should be to be able to warm it.
Large mansions could have several fireplaces located in different rooms!
But except for that, a fireplace has always been a potential fire hazard, so homeowners had to be extremely cautious to run it properly in order to avoid accidents.
Fortunately, those times have passed away, and now, if we want to get our own cozy source of warmth at home, it can be done way simpler.
Besides, modern fireplaces (not all of them, of course, but quite many) can be installed even in apartments! One of such items is a prefabricated zero clearance fireplace.
What does zero clearance fireplace mean?
This kind of fireplace also known as zc fireplace is a pre-manufactured type of heating device with the firebox that can be placed almost directly against the inflammable materials safely.
It means that if such a unit is in close contact with your walls, floor, or panels, nothing will happen.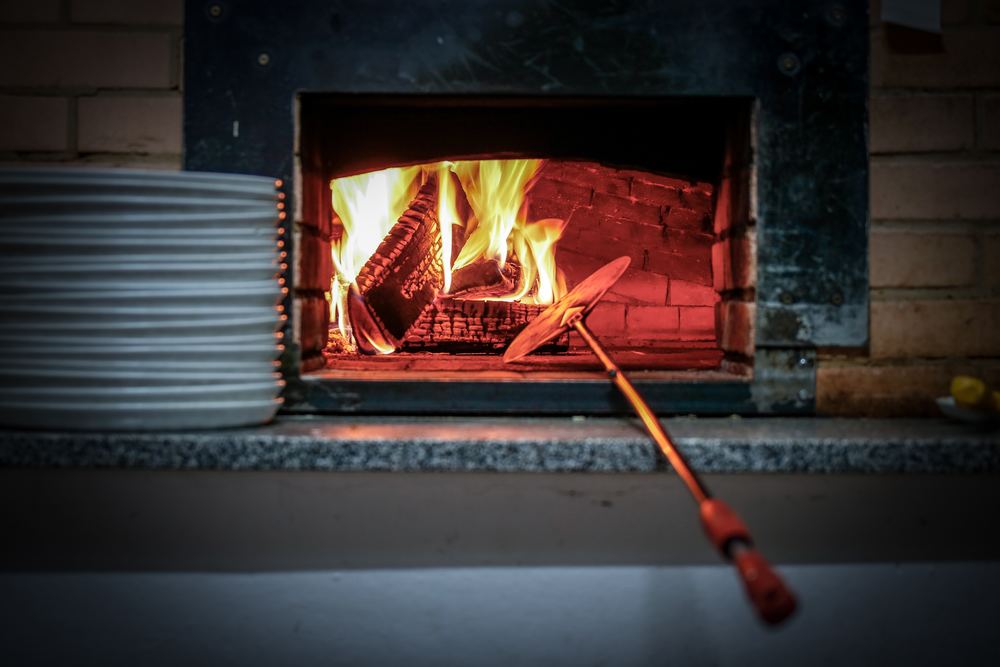 Such fireplaces are constructed from the materials that keep the walls of the device from heating too much which makes them safe for installing even in the apartments.
Moreover, this sort of a fireplace takes way less space compared to the conventional one, and that is another awesome benefit of it.
Perks Of Having a Prefab Zero Clearance Fireplace
As we can see from this fireplace insert definition, such a heating device does have several significant benefits over its standard open "cousin". Most of these features come from the zero clearance firebox and its ability to be in close contact with the surrounding objects without the hazard of setting them on fire.
However, we can easily name several other perks of having such a fireplace in your house.
This kind of fireplace needs very little of a buffer space thanks to what it is able to fit into quite small openings.
The clearance fireplace is a type of a non-masonry fireplace that does not take that much space. This is why it is very easy to find lots of placement variations for it in the house.
The time required for its installation is much quicker compared to that needed for installation of a traditional fireplace. The reason is simple and obvious: a zero clearance unit needs no complicated masonry work for shielding it from the flammable materials around.
The compact size makes zero clearance fireplaces less pricey compared to their standard alternatives.
Another significant benefit of such fireplaces is that they are very efficient wasting less energy and heat unlike the traditional open fireplace.
Thanks to the variety of models, today everyone can choose from a range of different types of zero clearance fireplaces that include zero clearance wood fireplace, zero clearance pellet inserts, and zero clearance gas fireplaces.
What is a Zero Clearance Fireplace?
As it comes from their names, a wood fireplace with zero clearance requires logs to be burned inside, whereas, a gas-operated unit would be a zero clearance propane fireplace.
Finally, a zero clearance pellet stove insert uses pellets for keeping up the fire.
So even though such a heating object will not look like a traditional fireplace, if installed correctly, it will serve you long and with its maximal efficiency.
Open Fireplace vs Preset
When thinking of installing a fireplace, people often try to do a comparative analysis like zero clearance fireplace vs a traditional fireplace insert.
Such an attempt is easy to understand since zero clearance fireplaces, on the one hand, are modernized and more fitting to the nowadays homes. On the other hand, a traditional fireplace has that romantic appearance that so many of us appreciate and love about it.
So which one is better? To figure this out, we prepared a comparative chart so that you could faster and easier check the data.
| | Type of home | Framing | Firebox | Size | Finish work |
| --- | --- | --- | --- | --- | --- |
| Fireplace insert | old houses | Slid into an already existing masonry fireplace | Smaller than of a ZC fireplace | The size depends on the one of a masonry fireplace | Needs no finish |
| ZC Fireplace | installed in the new homes or remodeling projects | The fireplace must be specifically framed into the wall | Bigger than of an insert | Custom fitted to your house | Needs finish work |
Zero Clearance Fireplace Installation
Of course, counting on all the benefits of zc fireplaces, everyone would be interested in how those are installed. Well, the bad news is that you can't do that yourself, so you will have to call the specialists.
However, there's a piece of good news, too. Such a fireplace needs no masonry renovations and reconstructions unlike the traditional counterpart, which means you won't have to spend tons of cash and time for supervising all the stages of the installation process.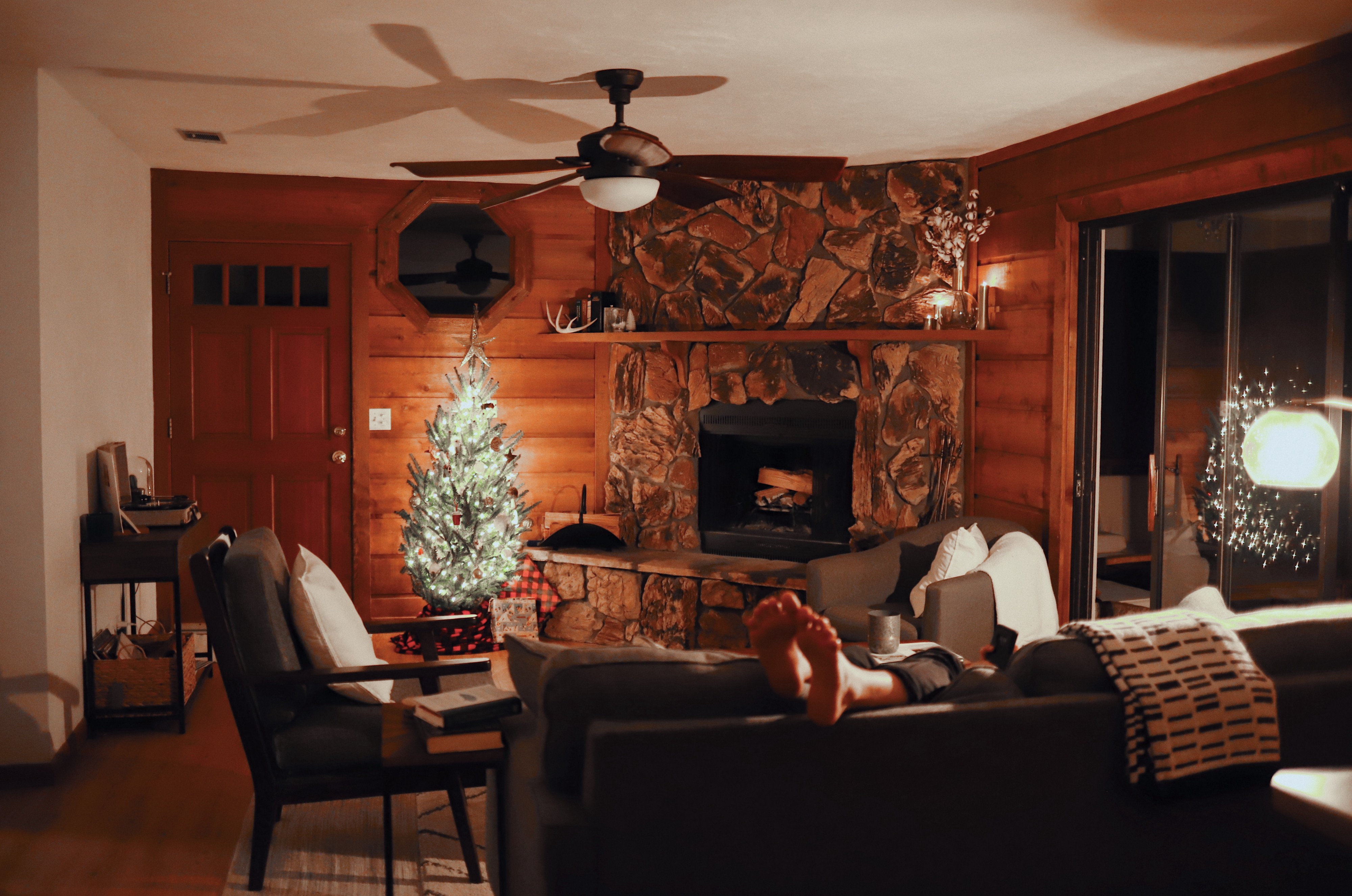 No matter whether it is a zero clearance wood burning or another type of such fireplace installation, the expert will be able to do it fast and relatively cheaply.
So now you're aware of the basic masonry fireplace vs insert distinctions, as well as about the main benefits of installing a zc fireplace one day.
We'd recommend you decide which fireplace, a zero clearance wood burning or a zero clearance gas fireplace, you want to have, and only then call the specialist to install it.
Frequently Asked Questions
⭐ What is a zero clearance fireplace door?
It's a door made of glass that is also designed and manufactured along with the unit. It serves for keeping the fire shielded from any external objects.
⭐ What is a zero clearance wood fireplace of Superior brand?
Superior Fireplaces is a brand that sells prefab zero clearance fireplaces of different sizes and designs, as well as the traditional open fireplaces. Its zc wood fireplace requires logs to light it up.
⭐ What is a zero clearance wood burning fireplace?
It is a fireplace where the fire needs to be lit with the use of logs.
⭐ What is a zero clearance gas fireplace?
This is a type of fireplace that uses propane for burning fire.