It doesn't matter if you are an employee looking for some inspirational decoration to keep you going or a kind employer who wants to make work a little more exciting. Many innovative office decoration ideas will help your office space become a better environment to work in. Help you or your employees be more productive with a few nifty decoration ideas.
Paint Yourself
No, we do not necessarily mean that you paint a portrait of yourself. If you want an awe-inspiring space, no one is stopping you from customizing every inch of the office area to suit you. Think of a particular design that will showcase your style and personality in terms of color patterns, glitz, and glamor.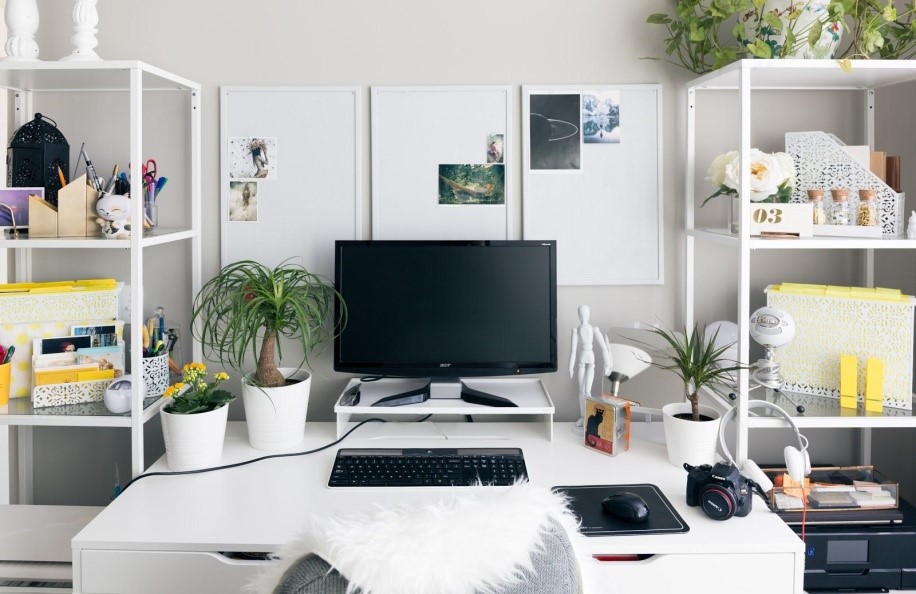 Don't be afraid to add vibrant accessories, framed photos, and other items that will portray your quirkiness. Just be careful not to add things that will distract you from actually working. You can put small plants and unique desk organizers to help keep your table neat and tidy. Colorize your schedule and place it somewhere you can see it.
Inspire Yourself
Hang your company's vision and mission statement directly above your desk or in a place where you can easily see it. Think of an enlarged picture, of a calligraphy or typography design incorporating your company's mission statement. You can also add in other frames that display your personal goals, motivational quotes, and other inspirational items.
Try to make your own calligraphy artworks. Choose inspiration lines from your favorite book or movie and turn them into a framed artwork that will give you the push you need to move forward. We all have times wherein giving up seems like a good option. An inspirational quote can remind us of our goals and guide us back on track.
Use Brand Colors
Nothing says a personalized office space better than consistent color schemes all throughout the space. Incorporate your brand colors into the design of your office to give your employees a strong connection with your business. Besides, the right choice of colors can have a powerful psychological impact on people.
Lighting Fixtures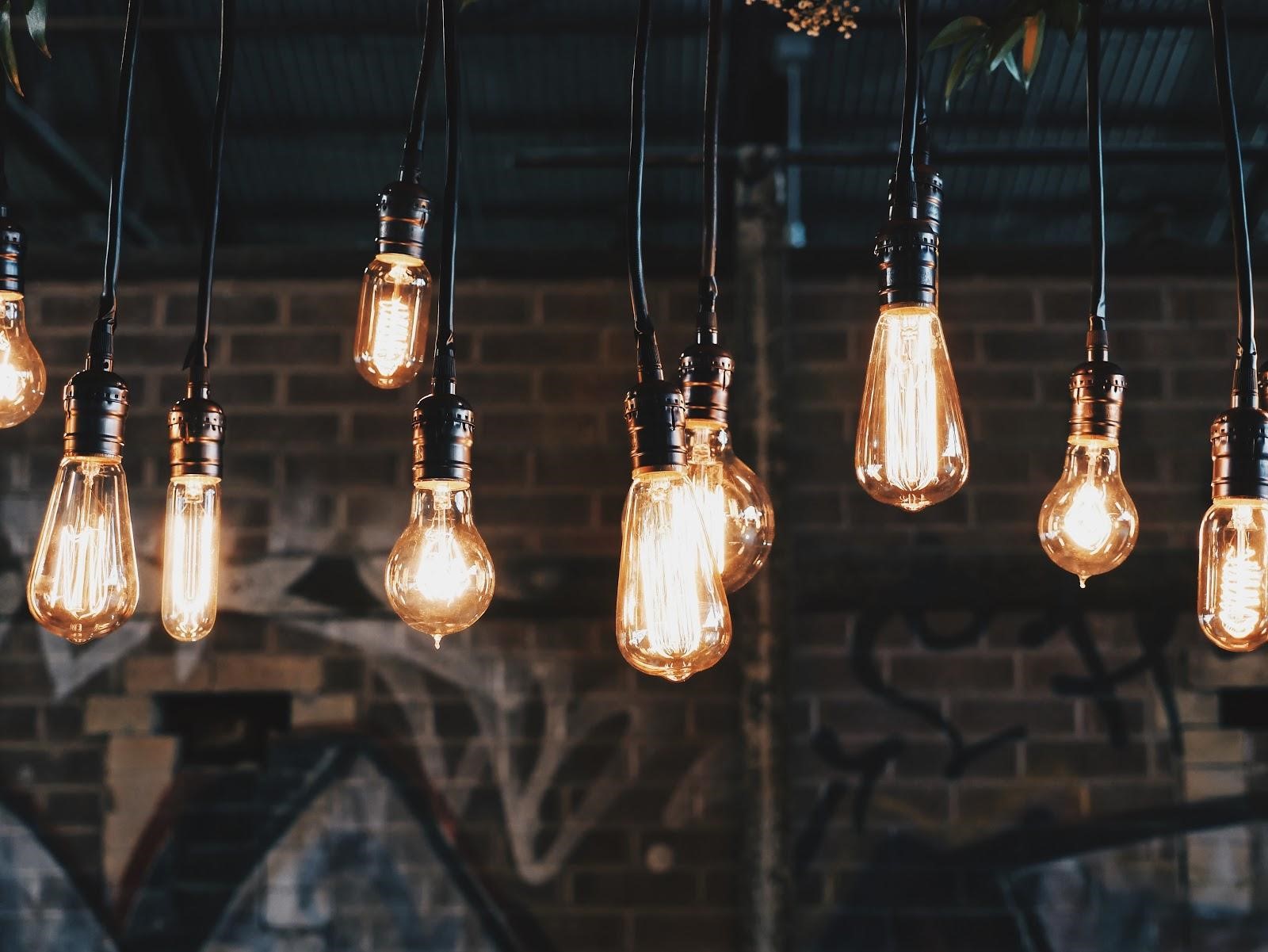 Sufficient lighting is a crucial element in every working environment. Invest in brilliant lighting fixtures like Modern Place suspended office light to help you and your employees shine even during the darkest weather. Aside from unique furniture and aesthetically pleasing structures, proper lighting fixtures are also vital elements in a well-designed office space.
Aside from hanging lights, you can also try desk lamps for each table. This idea will definitely help those who like to work overtime or on night shifts if you have one. A personal desk lamp can serve as a better source of light that they can move around to suit their lighting needs. There are many desk lamps that you can choose from.
Add Rugs
Define and outline your office space without physical barriers that affect the open floor plan. After all, a large and spacious office can often feel more relaxing. Enclosing your office with too many physical barriers like tall cabinets can often feel suffocating. Define important areas of the office with rugs and other small accents to liven up space.
Cork Board Wall
A corkboard is a great way to hang pictures, letters, dates, documents, and a bunch of other items for your viewing pleasure. Imagine an entire wall that can give you endless possibilities. Rearrange your letters, photos depending on your mood and objectives for the month. Put up cork board wall can be a sort of freedom wall for your employees, and have them put inspiring and positive messages to create a better working environment.
Hang Reminders
Since the dawn of technology, most offices have thrown paper and pen note-taking practices into the bin. Fortunately, that lets us use our seemingly useless clipboards for other purposes. Glue or nail them to the wall and clip your reminders, important documents, pictures, or letters with ease. Switch them up every now and then, depending on your preferences.
Hanging reminders on clipboards is a great way to ensure that you never miss a meeting or important sales call. You can change the arrangement of your clipboards so that it looks organized. Now you can remind yourself of ongoing projects, everyday tasks, important schedules, upcoming holidays, plans, and many more.
Plants
They say green has a calming effect on the eyes. Create a relaxing environment for you and your employees by adding luscious greenery along with the office. Try to experiment with small to medium-sized plants that can either go in dull corners or office desks. Plants also have some health benefits, such as improving air quality and stabilizing humidity levels.
Give your office a lively and nature-oriented environment with indoor plants. You can also brighten up dull areas and separate spaces naturally. Create a cool and relaxing environment for better work productivity and a positive setting.
Proper Storage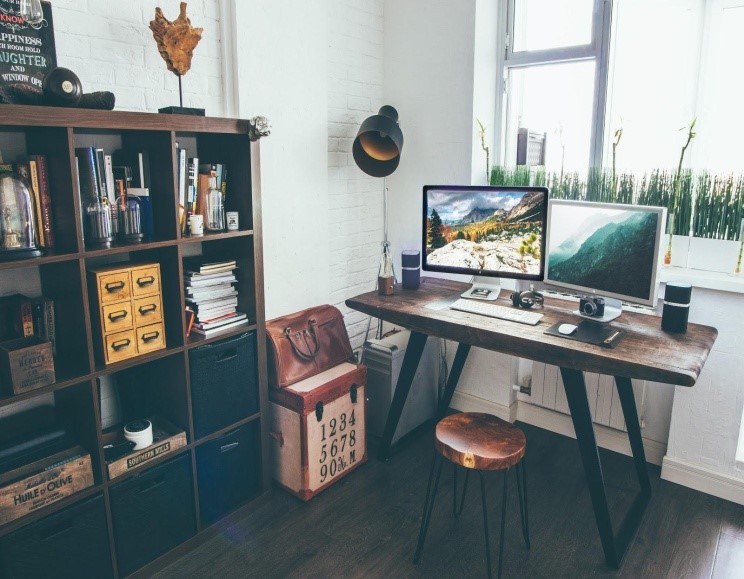 Clutter can easily destroy any space's aesthetic appeal. Not to mention, an overloading pile of papers, boxes, and other office items can add to your stress and anxiety. Keep your office area clean and clutter-free by investing in proper storage materials. Try adding a shelf or a file cabinet to keep all your junk and paper archives safe.
Get rid of office clutter to make your space look fresh and clean. It will also be easier to find particular documents when they are organized and properly labeled. Try to take a few minutes of your time every day to organize and clear your desk of finished paperwork. Keep your office looking neat and relaxing to the eyes for a better working environment.
Large Wall Clocks
Never worry about losing track of time every again with a large wall clock in your office. Keeping track of time is essential, especially if you have multiple tasks to handle during the day. A large wall clock can serve as a huge reminder that you do not have all day. Employees who see a large wall clock in the office will definitely feel pressured to finish all their tasks on time.
Overall, office decoration is essential because it helps you and your employees focus better on the task at hand. A dull and boring office environment can often lead to poor productivity and unmotivated workers. Think chic and modern but be practical with your chosen accents and furniture. Give your office a bit of personality and make the most out of your space.