Shelves irrespective of their style present a modern display style for the home. Corner glass shelves are great for adding style to the house while providing you with extra storage and display options.
Combining interior decoration with the optimum use of space can be daunting; this is even more challenging in homes where there is little space to lose to interior décor as a result of low space. They allow you to maximize your living space creatively. It will enable you to keep needed items at arm's length and where you can easily reach them while freeing your countertops.
The style created by not ordinary shelves is visually appealing, and they are an essential part of modern design.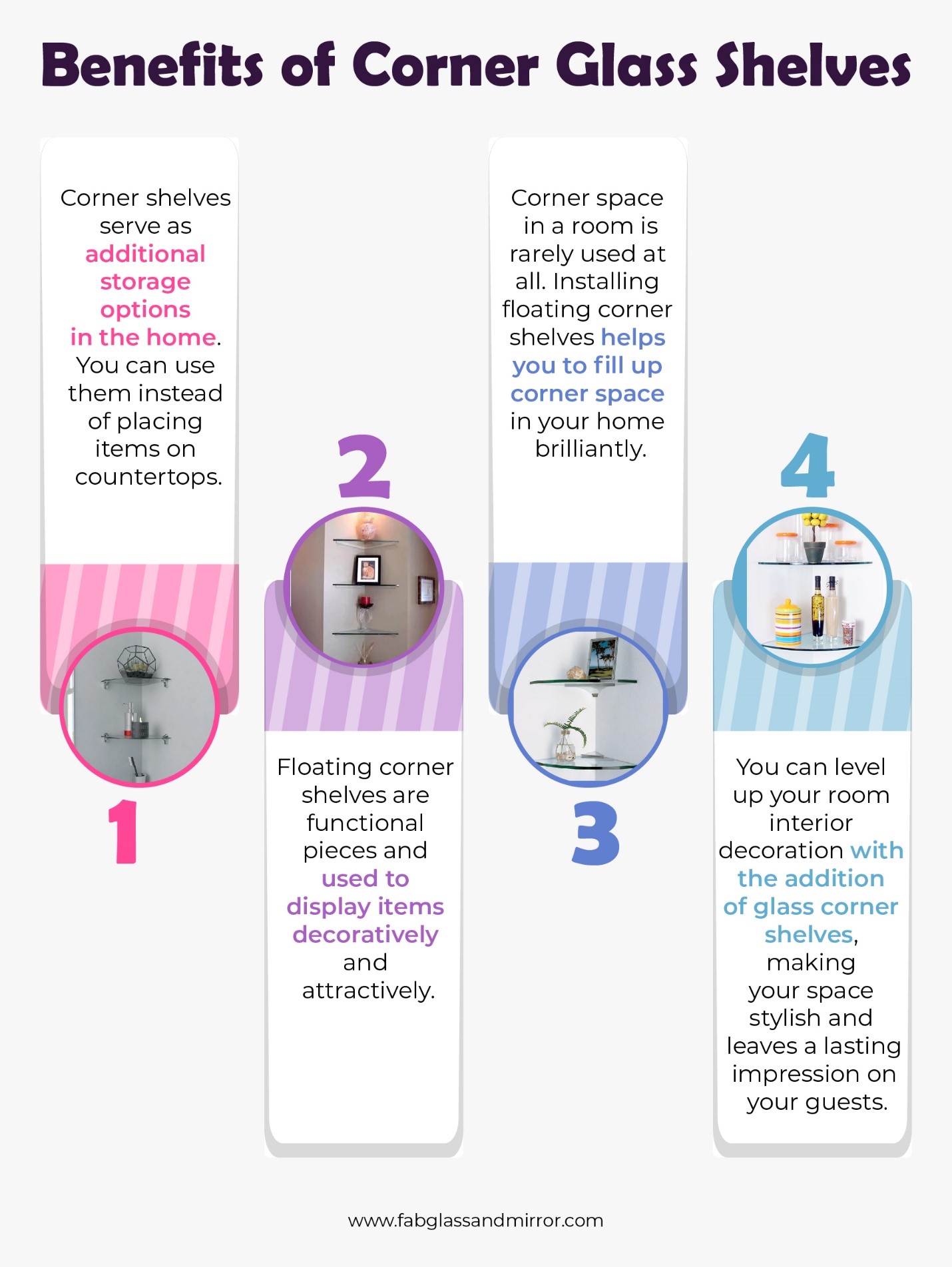 Benefits Of Corner Shelves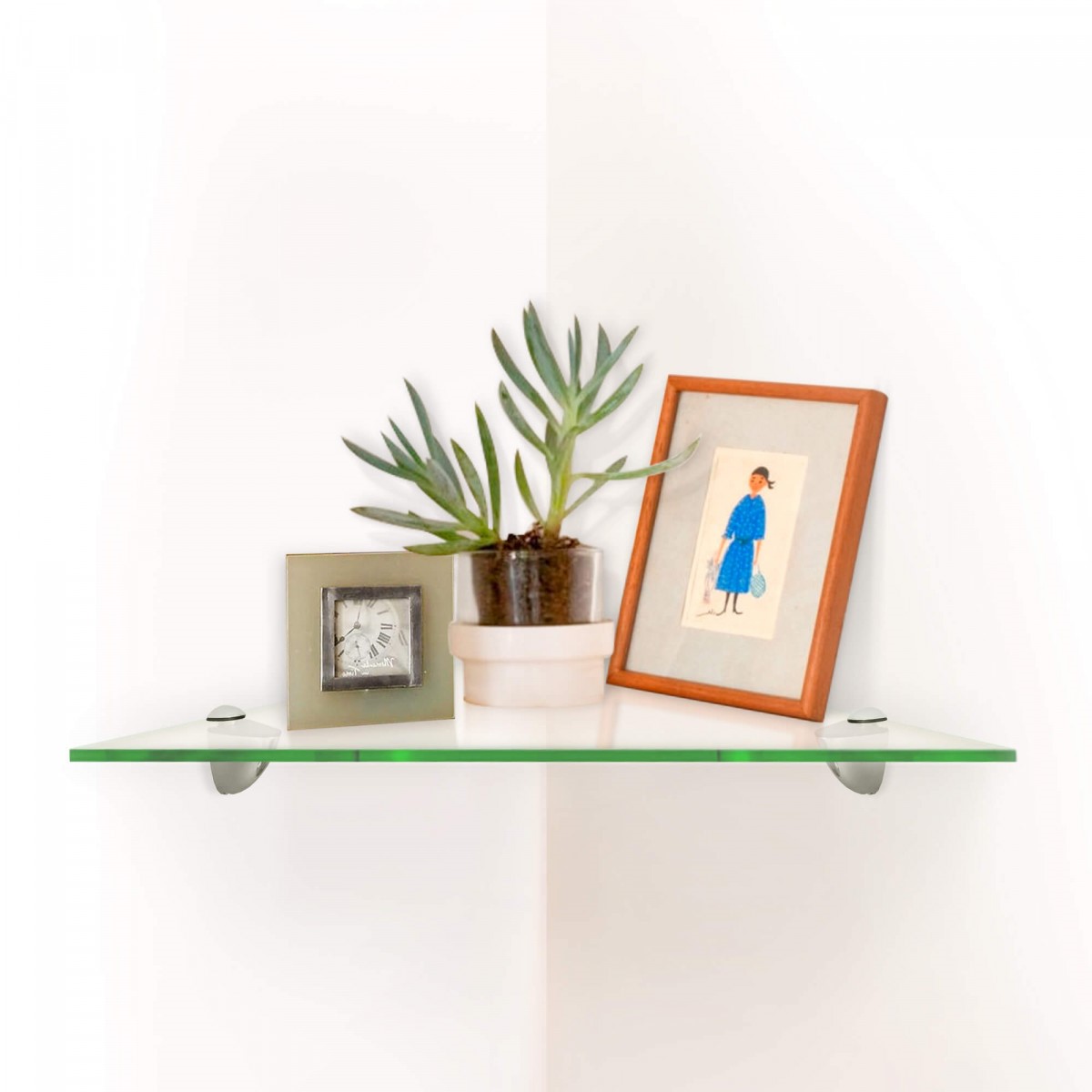 They serve as additional storage options in the home. You can use them instead of placing items on countertops, which creates a crowded look in the house. You can place newspapers, magazines, books amongst other things on any shelves in the living room,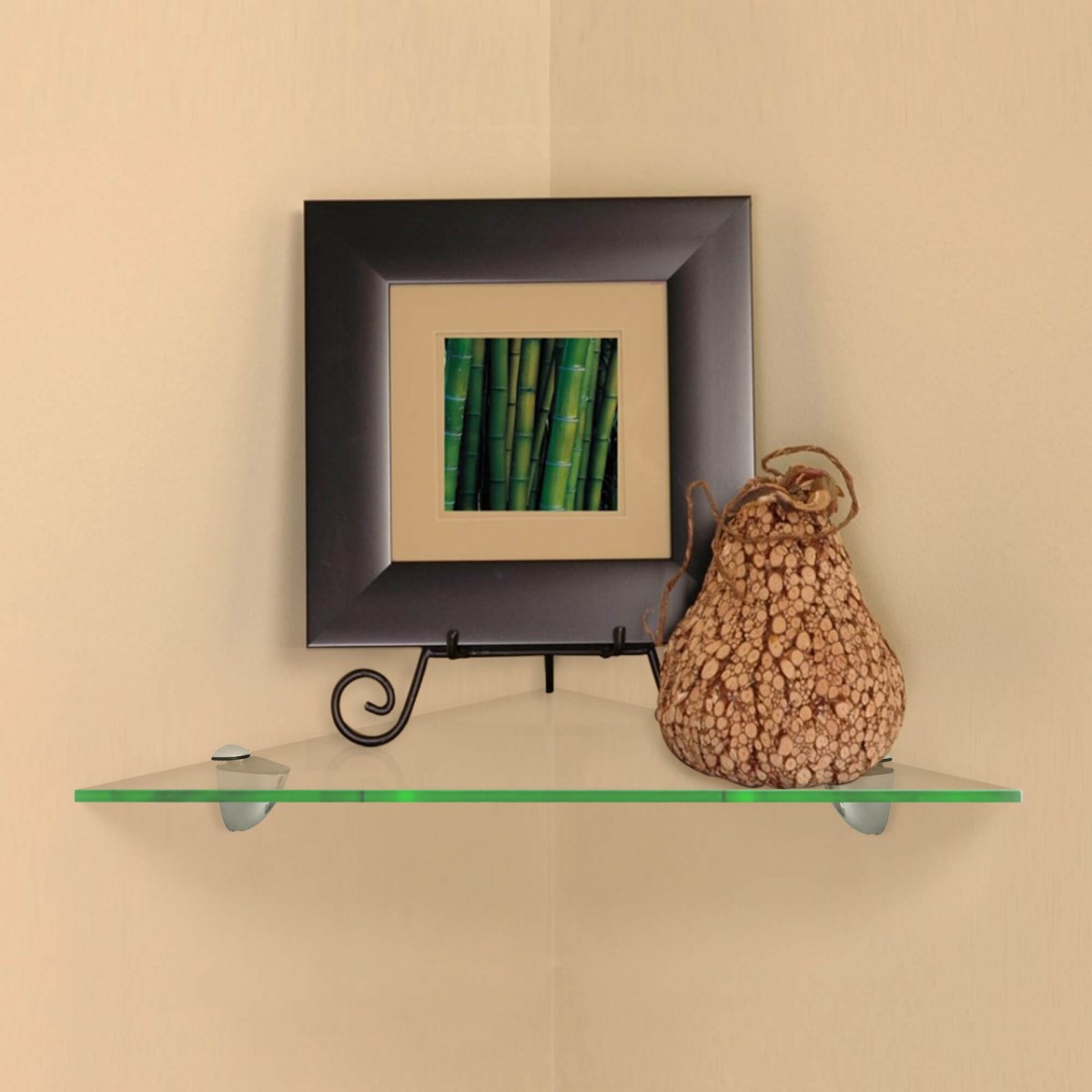 Apart from the fact that floating corner shelves serve as extra storage space, they are also functional pieces. They can be used to display items decoratively and attractively.
For example, a new shoe you just bought that you want to admire almost all the time will be best put on your floating shelves.
That way, you can have the corner shelf serve a functional purpose of showcasing your precious and new shoes while at the same time showcasing that which gives your heart joy without taking up extra floor space. You also add to the room's visual appeal.
Utilize Your Corner Space Productively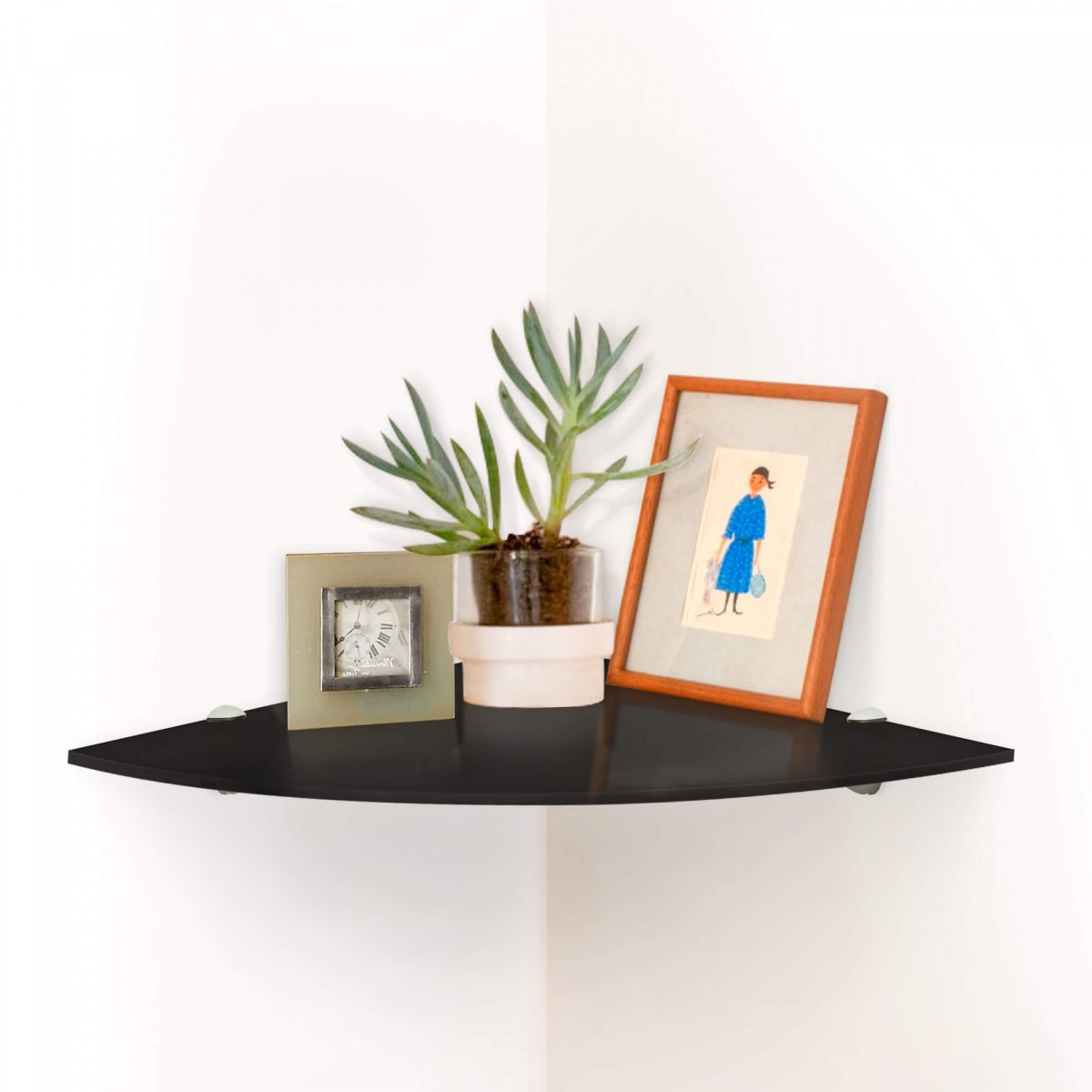 The corner is one space in the room that is rarely used at all. You can make this difference by adding floating shelves into the corner space. This helps you to fill up empty corner space in your home creatively and brilliantly.
Also, it comes in handy as a pace you can fully utilize in the absence of enough space for your interior decoration and storage needs. Also, because they are made of glass, they make your home feel open and airy without cluttering up the look of the room compared to other solutions.
Personalization and Style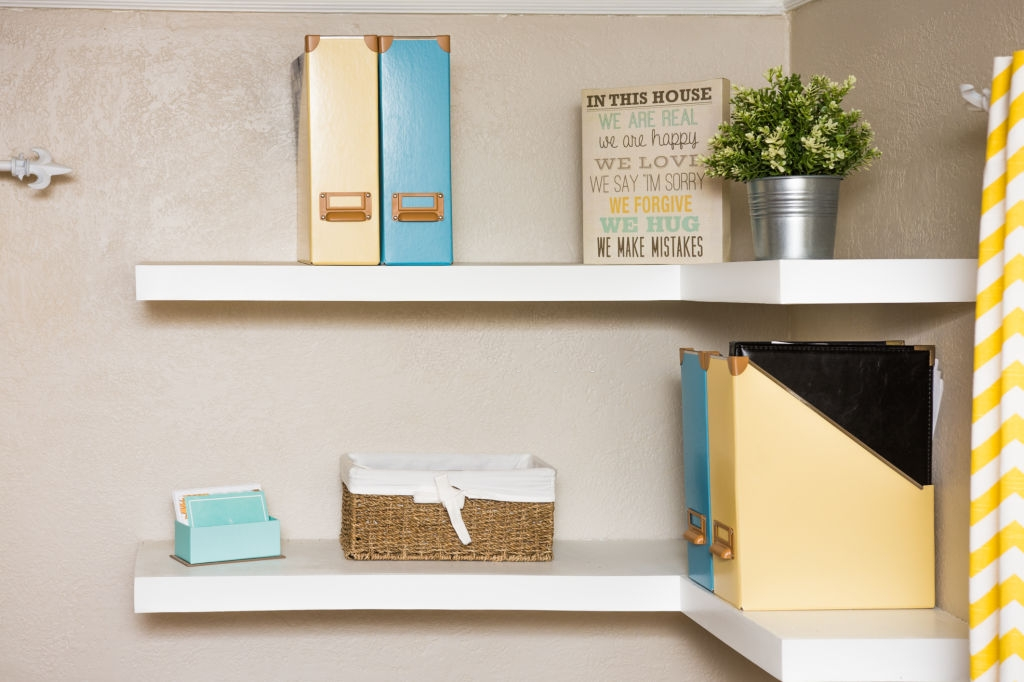 Adding personality to your décor style leaves a lasting impression on your guests and makes your space stylish and attractive to the eyes. Creating a display that is laden with your style is the right way for people to learn more about you. Once people can connect to your personality, it serves as a doorway for them to learn more and opens the door for more connections and conversations.
What Designs Of Corner Shelves Available?
Triangular Corner Glass Shelves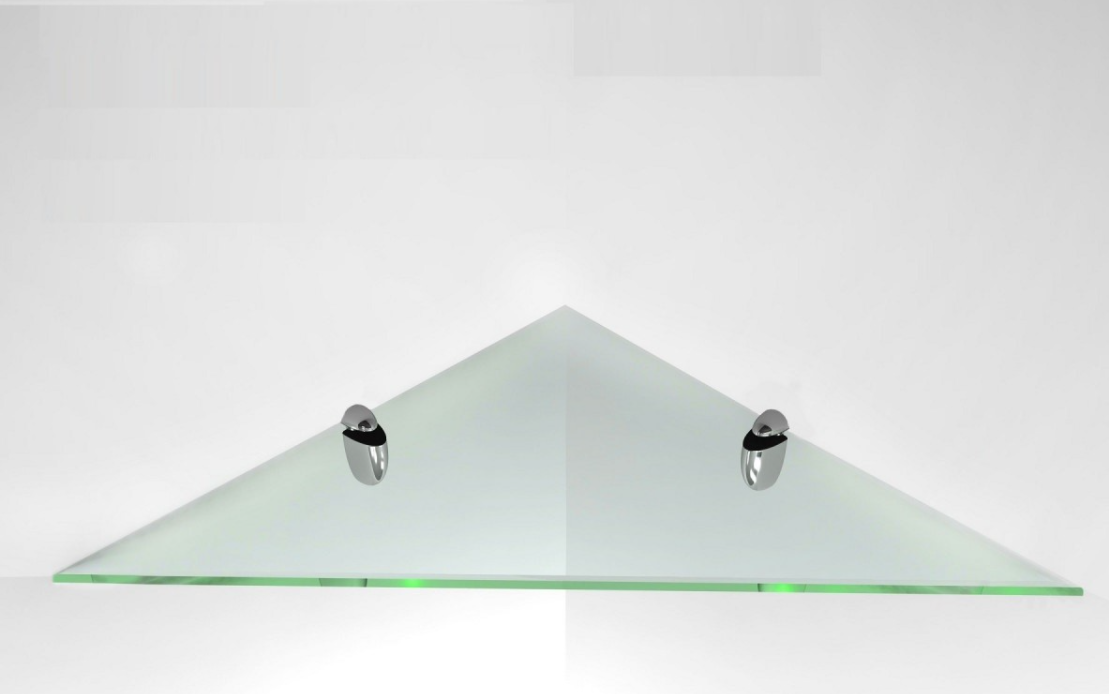 These are high-quality glass shelves shaped like a triangle. They are modern, stylish, and fit into any interior décor style.
Based on your preference, they are usually available in six by six inches, eight by eight inches, ten by ten inches, twelve by twelve inches, fourteen by fourteen inches and sixteen by sixteen inches. The different dimensions available make sure that you are getting the exact size you need for your home.
Apart from size customization, they are also available in various colors to suit the theme of where you will be using them. Available colors include black, blue, bronze, green, grey, and red. You can also choose the style of glass to be frosted or transparent, depending on your preference.
Each piece of triangular corner shelf comes with two brackets and screws for easy do-it-yourself installation. The triangular corner shelf is a creative and innovative shelf design to include in your home's interior décor.
Quarter Circle Corner Glass Shelves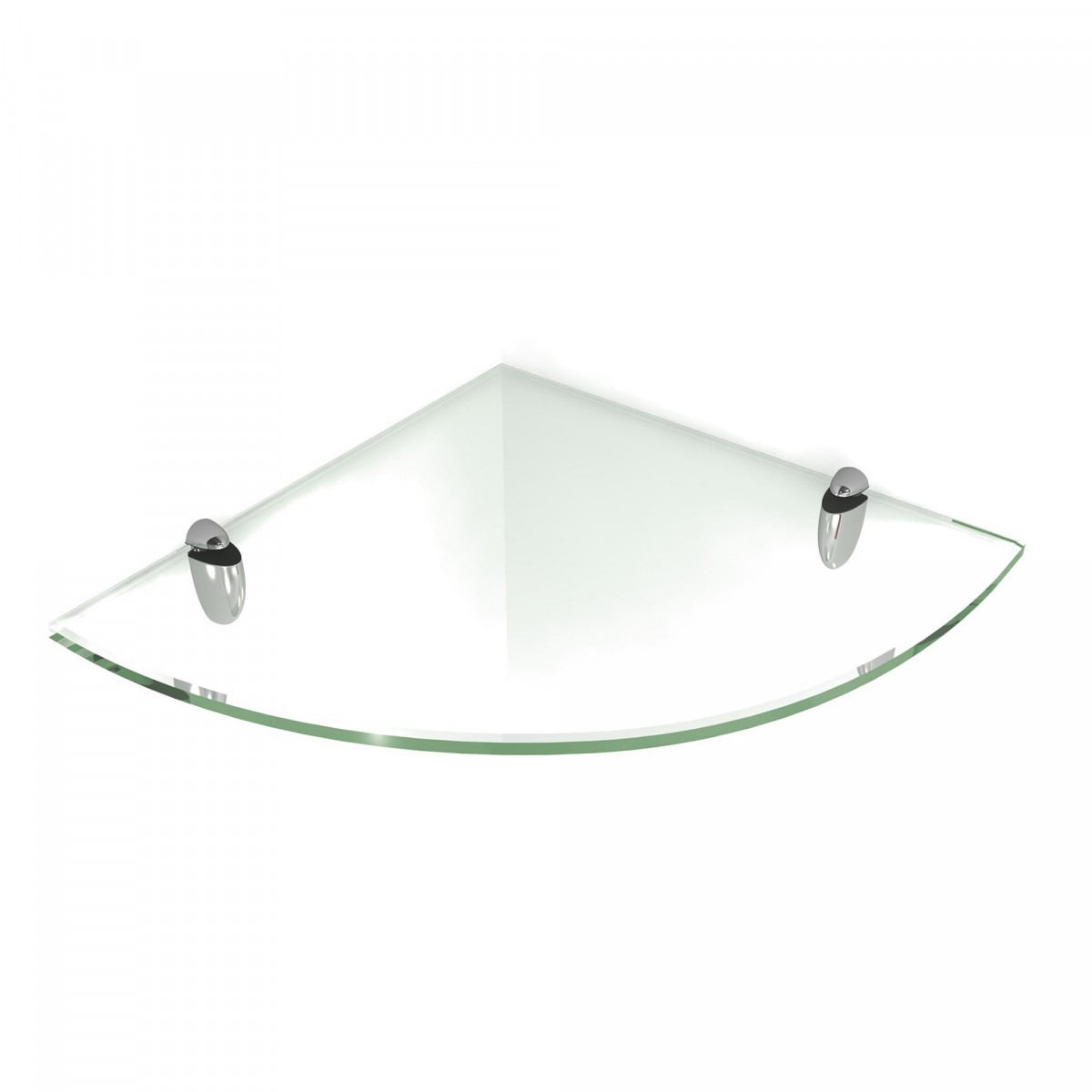 If you want to check sleek and stylish ways to update your home, the quarter circle corner shelf is the ideal design for you. It is available at six by six inches, eight by eight inches, and ten by ten inches dimensions. The size dimensions ensure you are getting the exact size you need for your home.
Each glass comes with two peacock chrome brackets and screws for easy installation. The quarter-circle glass shelving also available in different colors. Colors include red, grey, blue, black, bronze, and green.
It is a corner shelf that is suitable for use in the home, formal settings, and in the office environment. Use it to add some color to your space while also creating some extra storage space for your environment.
Apart from the dimensions and color customizations, you can also specify the glass style for your corner glass. You can choose clear glass for a see-through look or frosted glass for a creative and artistic feel.
Frosted glass adds a decorative feel to the style while increasing the visual appeal of the home.
Which part of room corners should these shelves be fixed?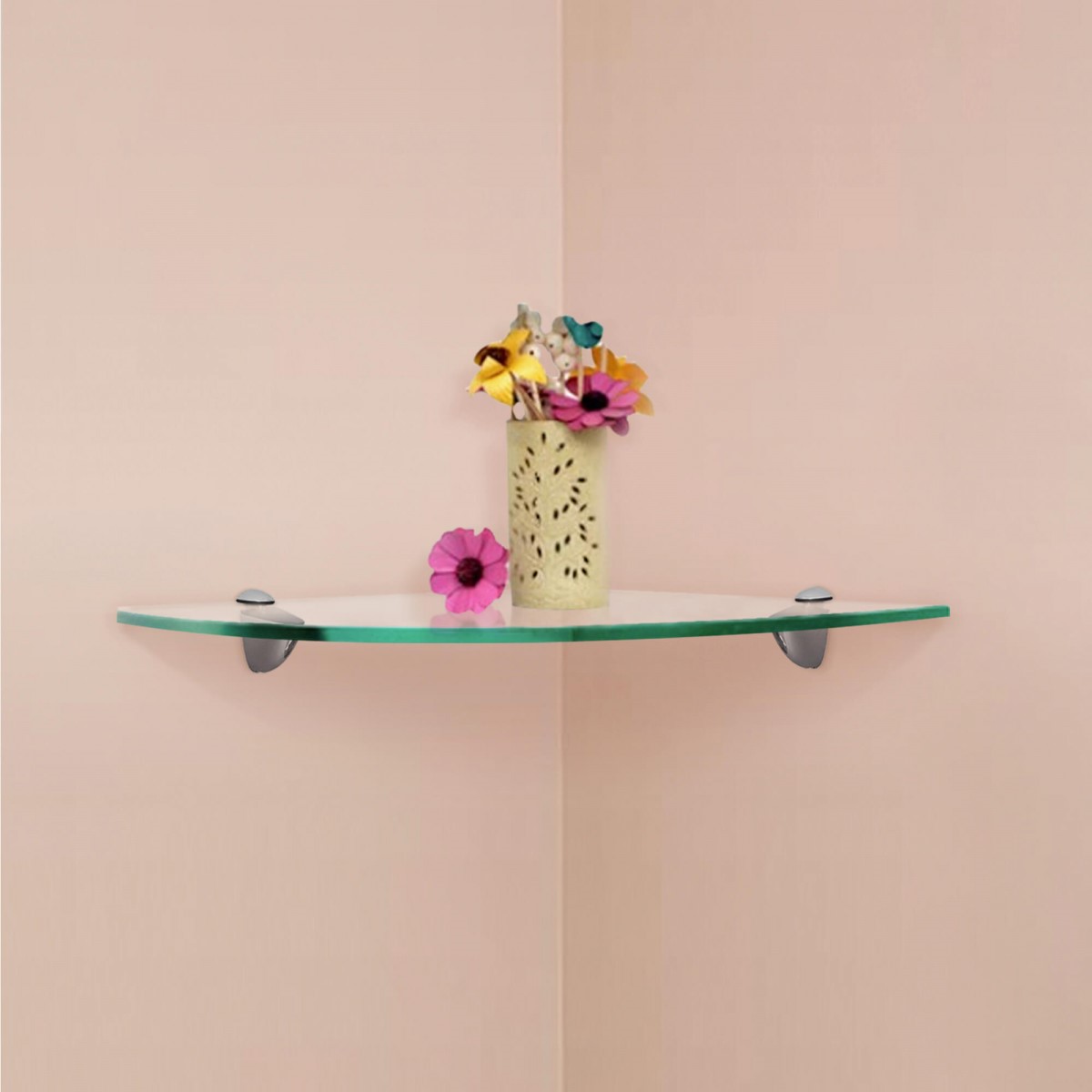 Corner shelves are versatile and work in various settings in homes and offices. It can serve as a creative way to display decorative art pieces, magazines, and newspapers.
You can also use it  in the dining room as a stylish way to store and display cutleries as well as to have them at arm's length when needed. 
At a bathroom they help you keep needed items and toiletries exactly where you need them while adding some style to the overall look of your bathroom.
They act as a great way to keep office supplies at arm's length while making the office space look modern and stylish.