Kitchen renovations are one of the top projects that homeowners complete. A kitchen is a place of joy. Some people use it for social gatherings as well as cooking their favorite meals. A kitchen is a place for family time in other homes.
No matter what your reasons, there's no denying that renovating your kitchen can add enormous value to your home. However, the cost of a full renovation can be damning on the wallet.
So, people look towards ways to add flair to their kitchen without spending a small fortune.
Here are some ideas you can try.
Bring in Light
Adding light to your kitchen is a tried and tested way of changing an entire aesthetic. Light-colored walls and cabinets will make your room look larger. The illusion of a larger kitchen will also create the image of an expensive kitchen. Light is great for deflecting attention, especially when it comes to dents and scratches.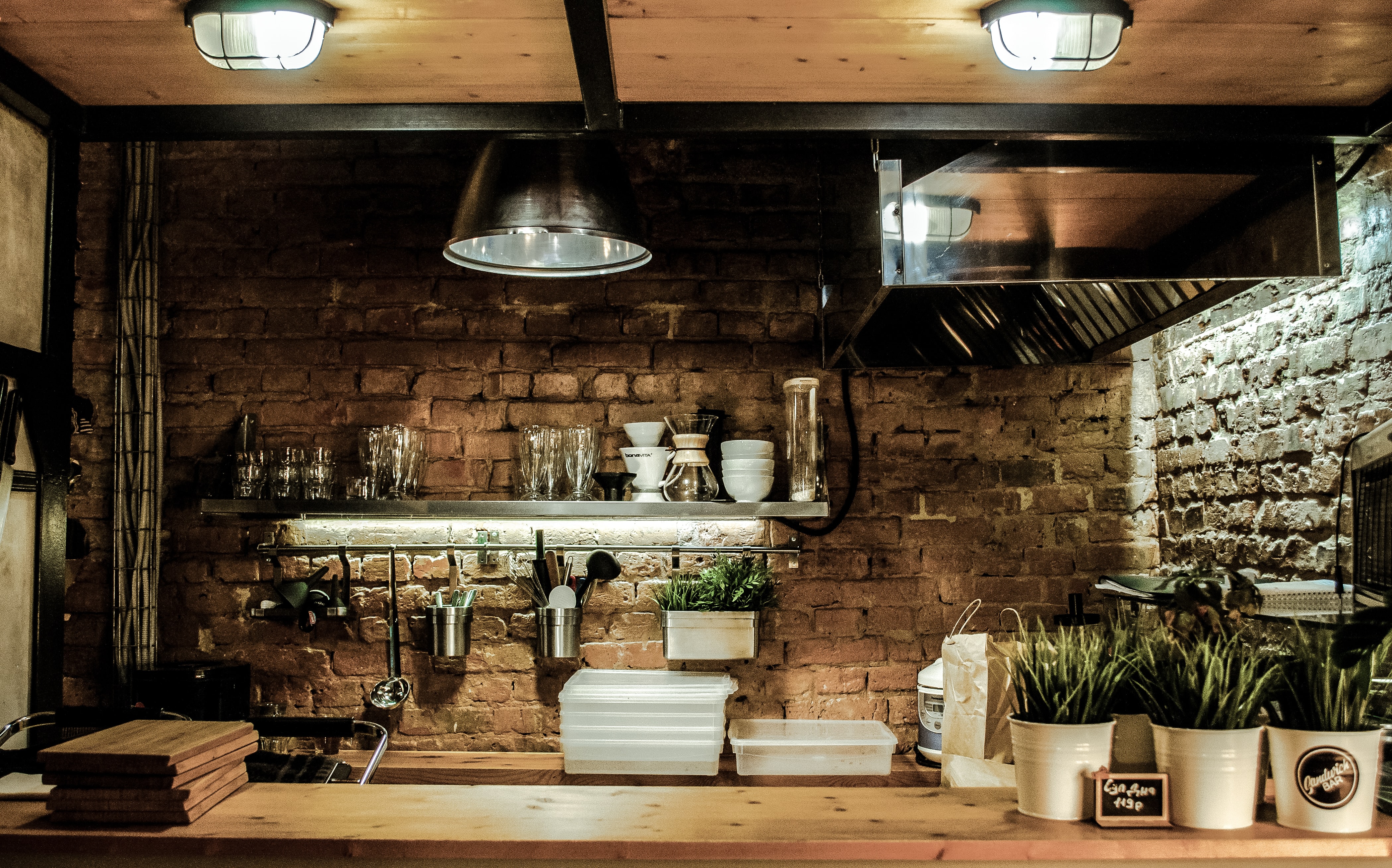 Update Hardware
Updating the hardware and gadgets in your kitchen is a great way to add an air of luxe to your space, without spending a fortune.
For example, everyone loves coffee in the morning, and there's nothing better than a barista-style homemade brew. Investing in a coffee machine capable of grinding the greatest coffee beans is an excellent way to show off some class. Depending on the bean, you will have heaps of conversation starters, like how civet coffee is harvested.
Spruce Up Your Cabinets
Over time, cabinets get worn down from general wear and tear. These damaged doors will make your kitchen look tired and old. Simply swapping out your scratched cupboard doors is an excellent way of attaining that renovation finish.
If you're feeling bold, you could even ditch the doors altogether and create even more open space. Just try not to overcrowd them, otherwise, your kitchen will look far too cluttered and take away from your efforts.
Hang Some Art
Express your inner self with some well-placed art. Hung artwork is a fantastic way to improve any room in the house, especially the kitchen. You should embrace your wild side by going as bold as possible. Large artwork will assist your newfound lighting by making your room appear even bigger.
Further, if you are thinking of renting your property, your future tenants will love having art on the walls, especially when they can't hang anything themselves.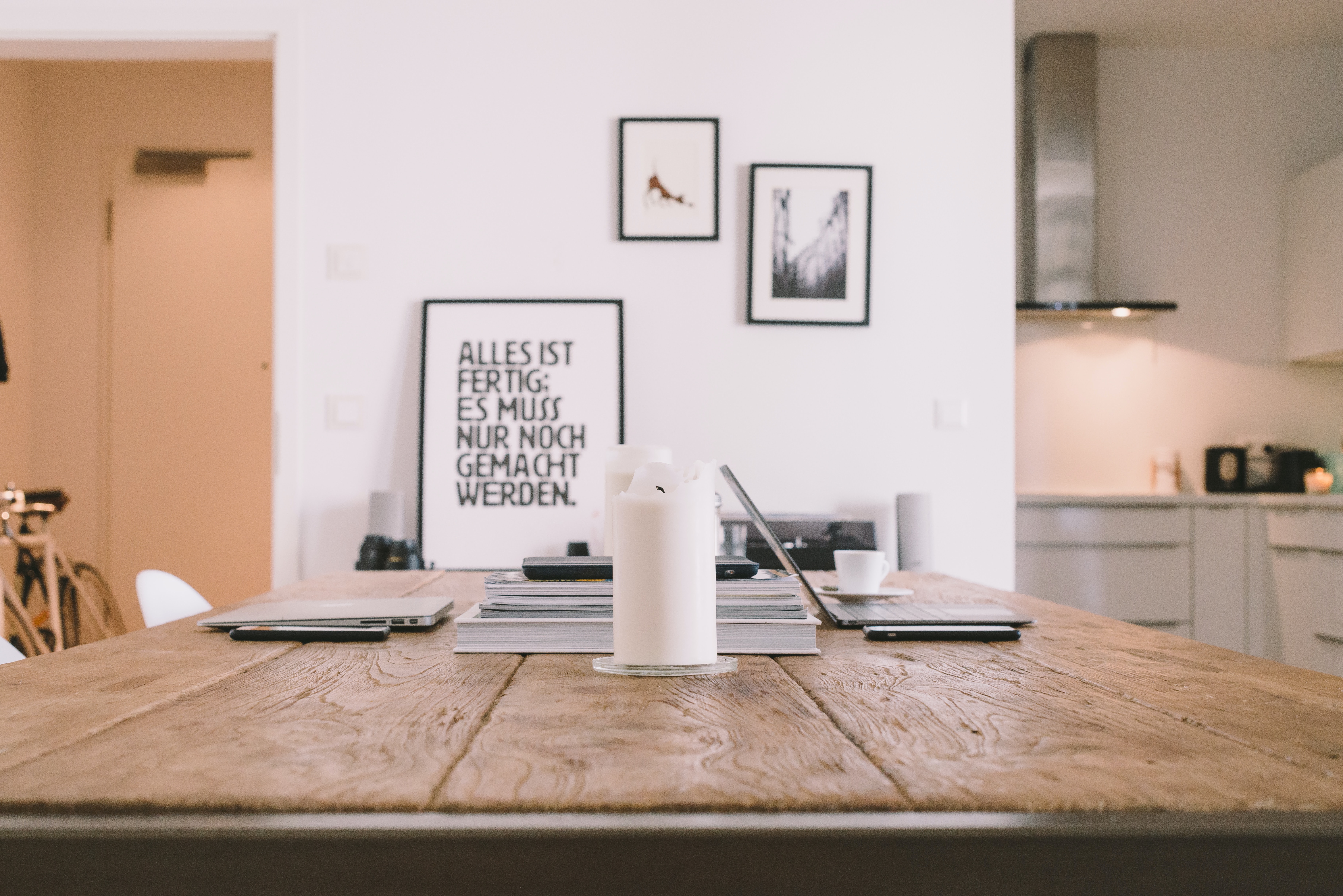 Clear the Clutter
No matter what you do to your kitchen, if it's too cluttered, you will have failed to instill luxury into the room. From small gadgets to stacked up cups, clear them away and put them into the cupboard. After all, what's the point in having your fancy boiled egg machine on the side if you're only going to use it once a month?
Having a clean and tidy kitchen will tell other people that you mean business and that confidence will breathe luxury.
Stainless Steel Illusions
Stainless steel is the dream of any kitchen fanatic. However, it often comes at a significantly higher price than other options. Luckily, you can trick your peers into thinking you have that top dollar.
By using a stainless-steel finish on your older appliances, you can bring new life to things that you would have needlessly thrown out.
Add Some Jazz to Your Windows
Notoriously, kitchen windows are quite boring. So, dressing up your windows will put you one step ahead of the game. There are plenty of options you can go for when dressing your window. For example, some windows stop just below the cupboard line.
Rather than hanging a large curtain over it, build a shelf on top of it. This will mean that more of the space is being used and is an innovative way to add class to your kitchen.
Create a Nook
If you've got the space in your kitchen, create a breakfast nook. Add some corner benches with storage underneath them. Then add in the table of your choice. You can use a table throw and add cushions to the benches to add some luxury to your kitchen.
Having somewhere you can sit with your friends or family is a sure way to set your kitchen above your peers. What's better, you don't have to spend a fortune to achieve it.
Making a Breakfast Nook ( With Storage)!
Get a Fancy Faucet
After recent events, the motion sensor faucet is a great idea. Adding a touchless faucet will leave your friends feeling inspired. These sorts of faucets are often found in hotels and restaurant restrooms, but why not bring that luxury into your own home?
Renovating your kitchen is an exciting venture, but a pricey one at that. Luckily, there are plenty of small adjustments you can make that will make your room appear larger and more expensive. After following the little tips above, everyone will want to congregate in your kitchen.