Liverpool, a city in Merseyside, England, is best known for its culture, architecture, and economy. It is also home to one of the most popular sports teams in the world, Liverpool F.C. Aside from these, though, many people have been eyeing the possibility of moving here. They choose Liverpool because of the affordable cost of living and the various job opportunities available in the city.
If you are planning on moving here, you must already know how stressful and frustrating the process can be. After all, there are just so many things you have to do, from planning everything about the move and sorting through and packing your belongings to physically getting yourself and your items there.
There are, of course, many things you can do to make the process so much easier. This includes creating a comprehensive moving checklist, hiring professional movers, and, most importantly, decluttering your belongings. 
Why Should I Declutter Before A House Move?
As you may already know, clutter has a lot of effects on our day-to-day lives. Aside from the physical mess that comes with it, too much clutter also can cause rifts in relationships, lack of sleep, loss of focus, moodiness, or even stress and anxiety. 
On top of that, moving houses with the presence of clutter will also cost you a lot of time, space, and, quite possibly, a lot of money. After all, moving with all your clutter in tow would require you to allot more time for packing, purchase more packing materials, make use of a bigger moving van for transport, and lastly, find a new home with more space.
Given the possible consequences of moving with clutter in tow, it is much easier for you to take the time out of your schedule to sort through your belongings and declutter your entire home. 
To make the whole process much more efficient, you may even choose to rent a self-storage unit!
How Can A Self Storage Unit Help Me With Decluttering For My Liverpool Relocation?
You may be wondering, "How even would a Liverpool self storage unit be helpful to decluttering for a house move?" Here's how!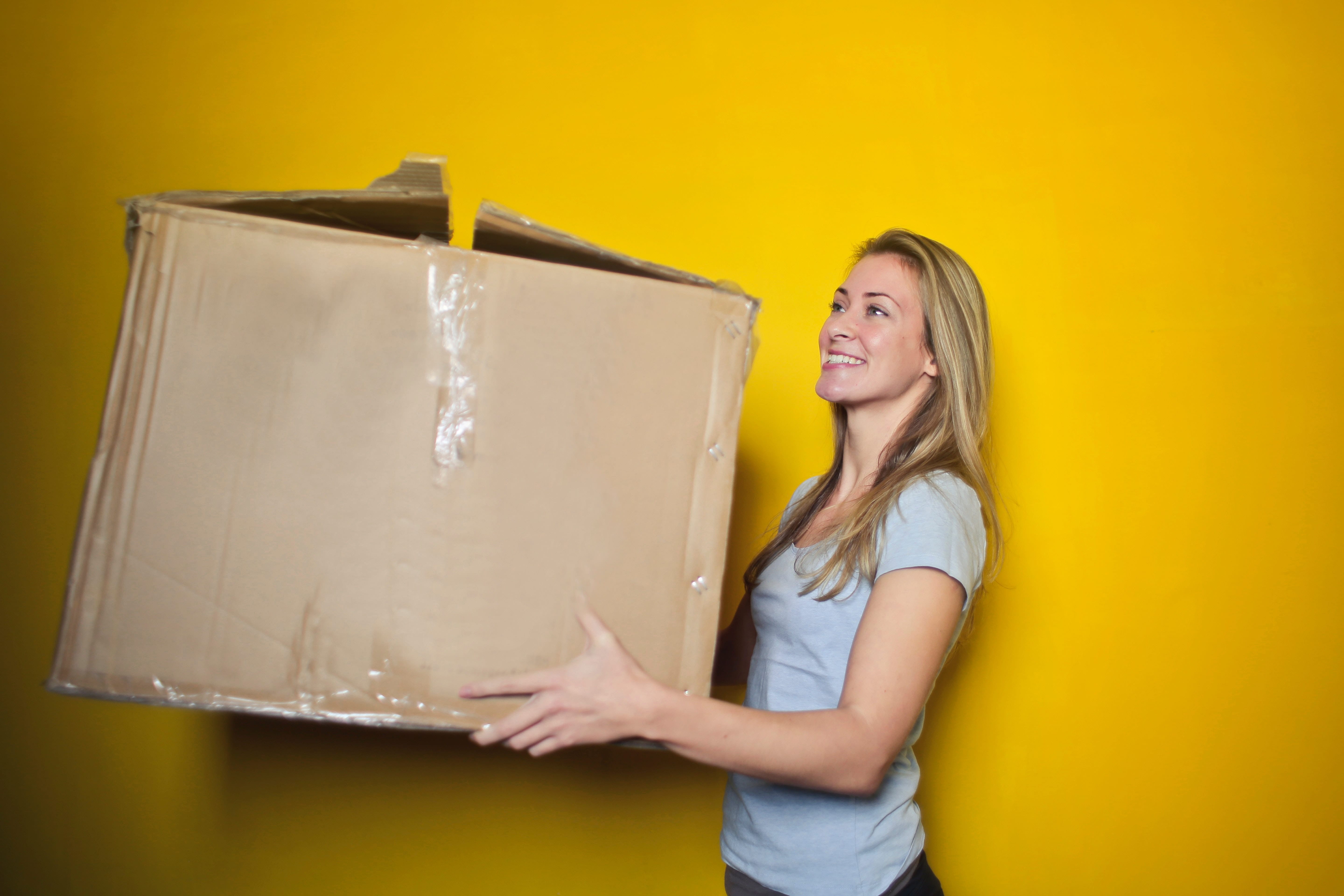 You Can Further Maximise The Space In Your New Place
Once you have chosen which items you want to keep and which items you want to let go of, you will find that most of the things you want to keep will have no bearing in your day-to-day life or activities. These items are the ones that you will want to keep in a storage unit. That way, you can still be in possession of them without them taking up too much space at your new home. 
With these items out of the way in a storage unit, you may access them anytime you want but still have more than ample living space in your new home. Aside from memorabilia, collections, and other mementos you want to hold on to, though, a storage unit is also ideal for sporting equipment, seasonal items, and important documents you do not need constant access to. 
Makes It Easier To Keep Your New Place Organised
Aside from the items that you already consider as clutter, there are items that you may end up considering as clutter in just a few months. This is especially true when you are planning on new items for your new place.
By keeping this would-be clutter, though, it will be much easier for you to maintain the organization at your new place.
Keeps Your Items In The Best Condition Possible
Storage units, of course, are not your only options when it comes to storing your non-essential yet non-disposable items. They are, however, the best choice you could possibly make when it comes to storage. 
After all, most storage facilities have units of various sizes that make sure your belongings are not damaged for being stored in a unit that is too cramped or too spacious. Moreover, climate-controlled storage units are available for items prone to damage due to extreme temperatures, moisture, light exposure, and many more. 
Helpful For Indecisiveness or Attachment To Items
Above all else, if you have items you know you will never need nor use but somehow want to hold on to, you may use a storage unit. Keep them in there until you are ready enough to let go. 
Remember, though, that if you do this, you will want to set a deadline for yourself. Do not hold out for more than six months, for example, on making a decision about these items, as doing so will only defeat the purpose of decluttering before a house move. 
Some More Decluttering Tips For Moving To Keep In Mind
If decluttering before a house move is something you are considering doing, here are some more things you will want to remember during the process:
Make a clear schedule for this part of the packing process alone. Figure out where to do it, when you want to do it, and most importantly, how many days you want to allot for this job. 
Work one room at a time and make sure to clear out all drawers, cabinets, containers, and shelves. Doing so will ensure that you can do the task as efficiently as possible.
Segregate all your materials into different piles. Most commonly, people designate "Keep," "Sell," and "Donate" piles. Alternatively, you may set "Want," "Need," and "Dispose" piles. 
Be sure to make use of the proper packing methods for the items, especially fragile ones like kitchenware, which you wish to move and store. Here are some tips on how to store mugs and glasses for transport.
If something is for all intents and purposes considered trash, throw them away no matter how much sentimental value they hold. 
Get rid of anything (especially clothing) that you have not used for more than six months.
Final Thoughts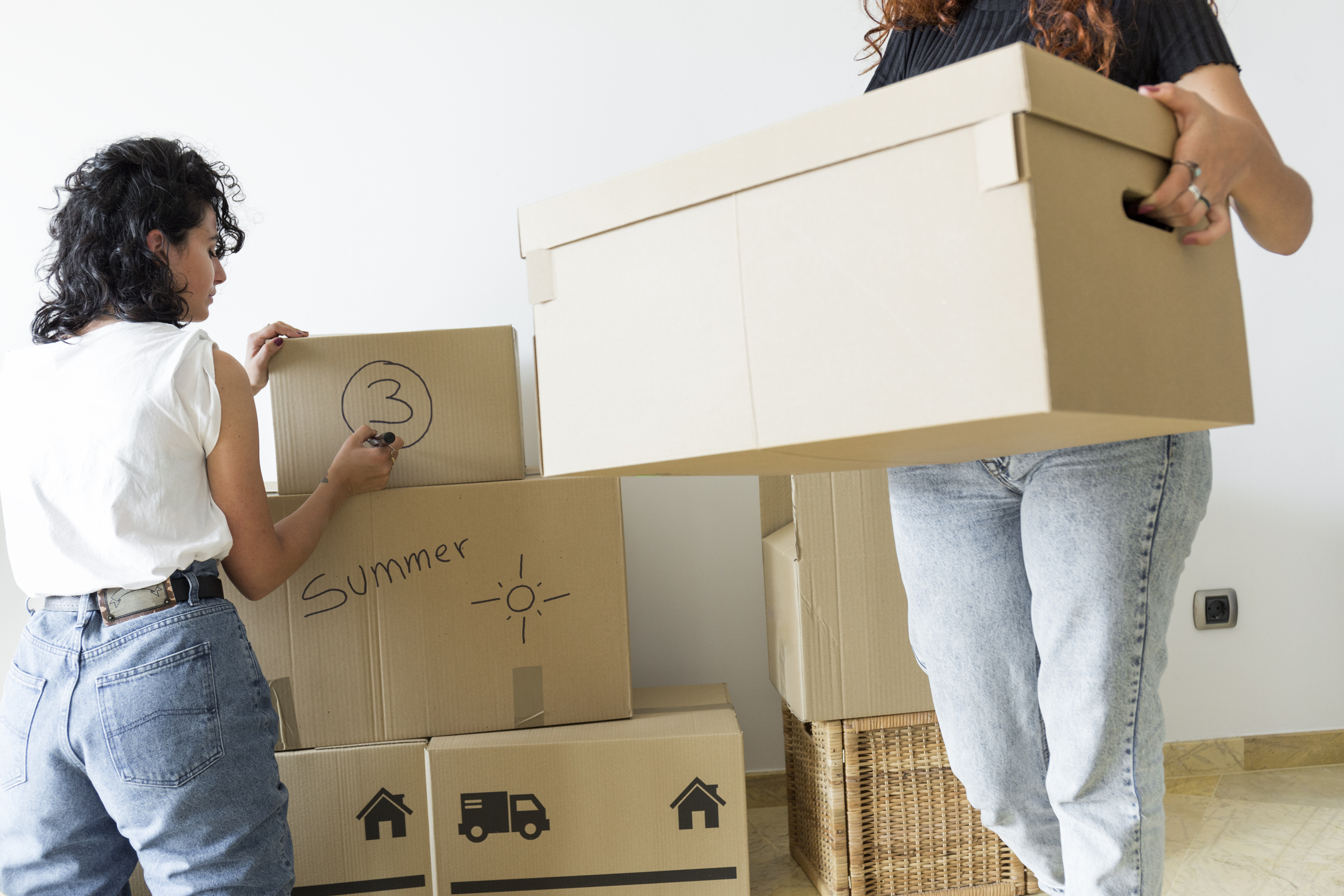 Are you convinced of how a self storage unit is helpful when you are decluttering for a house move yet? If so, do consider renting one for your big relocation to Liverpool! Do not forget to get price quotes from multiple self storage companies to make sure you get the best deals and prices on storage units possible!
Meanwhile, if after decluttering for the house move, you find that your toy room is still cluttered, here are some tips on How to Organize a Toy Room on a Budget.