Keeping food chilled allows us to prolong its lifespan, especially if we are talking about lunch that we take to work or school. However, bringing food with you that is ice cold is not an option! So what shall we do? How do we make our lunch last longer and remain fresh?
The answer is to make use of ice packs! But this is not the only option you have. So today you will learn a few more ways of how to keep your lunch box cold and make your food last longer even on the hottest day!
How to Use Freezer Packs For Lunch Boxes
If for any reason you can't make use of thermal food bags, the only option that is available for you to keep the food cool is to put ice packs right into your lunch box. This is a very simple method that does not require any specific appliances, and besides, it allows you to easily keep your foodstuff chilled and thus fresh.
However, even though using an ice pack for your lunch bags may seem so simple, it is important to be aware of a few nuances and tricks that will allow you to do everything right. If you skip one of those, there is a big risk of spoiling food because of improper use of the ice packets.
So basically, the procedure of cooling your lunchbox content is the following:
Take two gel ice packs and place them into the freezing camera overnight.
In the morning, right after you prepare the lunch, place one of those packs at the bottom of the lunch box, and put another one on top of the perishable foods.
For adding extra cold, feel free to put a packet of cold juice or water into the lunch box as well.
Like this, when you place one of the frosted ice packs at the bottom of the lunch box, and another goes on top of your food, they create a cold insulation that envelopes the foodstuff inside of the box.
Such a lunch box can be safely taken to school, work, or for a walk if you need to have a snack on the way. If the ice packets are cold enough, they will easily keep your food chilled for a couple of hours or even longer.
Nevertheless, do keep in mind that some types of food, for instance, fruits, veggies, chips, nuts, and pies can stay safe even without a cold layer!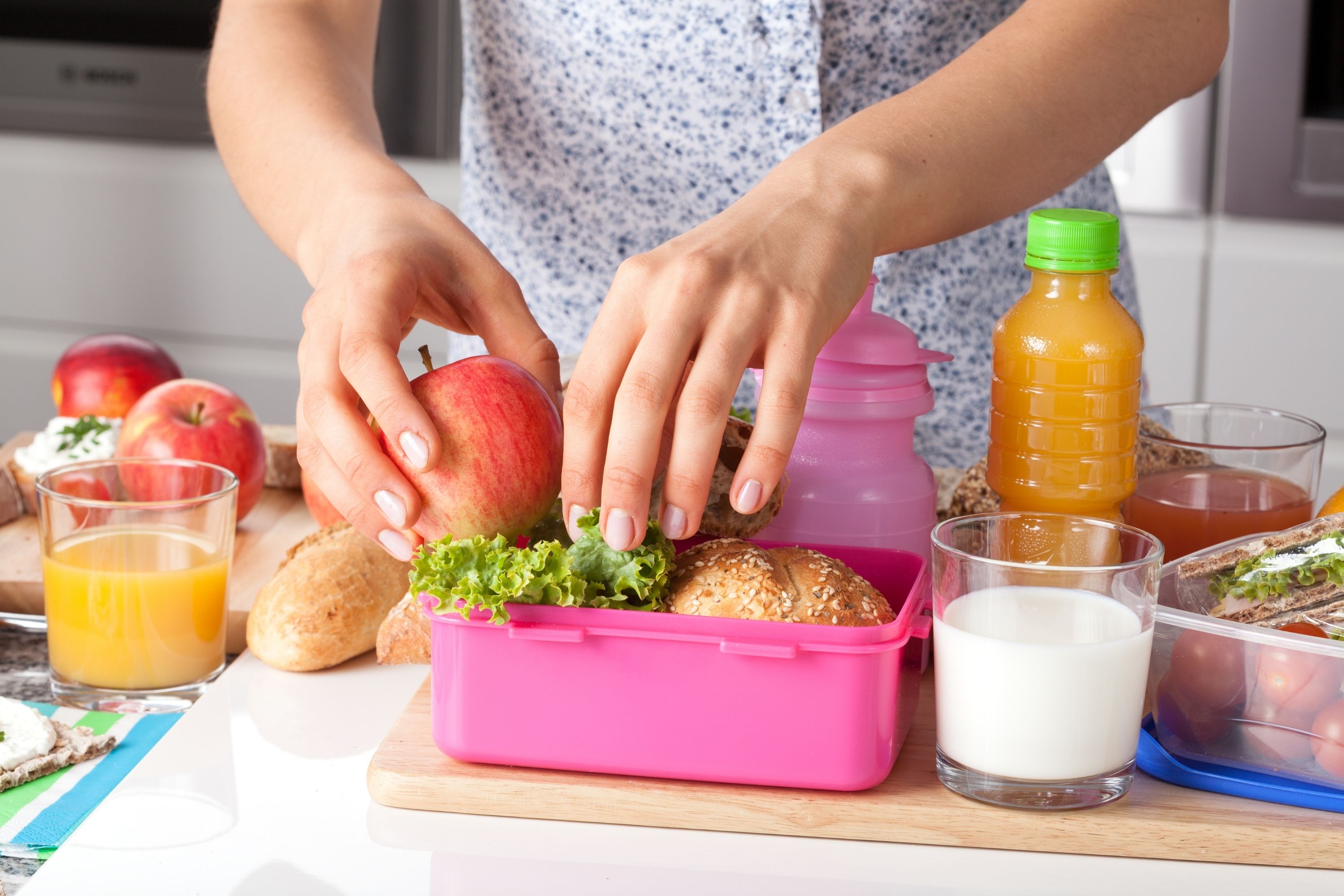 How to Make a DIY Ice Pack For Cooler
We have busy lives and thus we can sometimes forget to buy extra ice packs for the lunch box. But what if we need them badly right now?! Don't worry, there is a simple way you can make your own ice pack with just a few simple things everyone has at home!
For making such DIY ice packets, you will need the following :
liquid dish soap
plastic packets
drinking glass
measuring cup
food coloring
Start with lining the inside of the glass with a plastic bag. Make sure its zip lock is guarded so that it deters the soapy liquid that may end up in your food.
Now, using a measuring cup, pour approximately a half and ¾ of liquid dish soap into the empty open plastic packet.
If you want to, feel free to squirt a bit of food coloring into it to make your homemade cooling gel colored.
The next step is to take the bag out of the cup and expel all the bubbles while you are sealing it.
Now flatten it and place into the fridge. Wait until the dish soap turns into a gel-like substance. Done! Now you can use it as your lunch box cooler!
The only thing you should keep in mind when using such DIY packets is that they can leak so ensure you check them now and then and discard if you notice any surface damage. Otherwise, the soap will end up in your food which is not quite good.
BENTO BOX LUNCH IDEAS | for work or back to school + healthy meal prep recipes
Extra Tips For Keeping Your Lunch Cool
Most of us want to know how to keep lunch cold without an ice pack since we may have none of those for different reasons. Sometimes we simply forget to buy them, and sometimes, they can appear to be too big for our lunch box.
No matter the reason, it is always good to have a few extra options you can use for keeping your lunch cool and fresh longer.
Use Insulated Lunch Box
Insulated reusable bags allow you to keep your food in a good state longer, and besides, they keep the food temperature at the proper level. In addition, using a reusable insulated lunch bag is way safer for the environment in comparison to the paper lunch packets!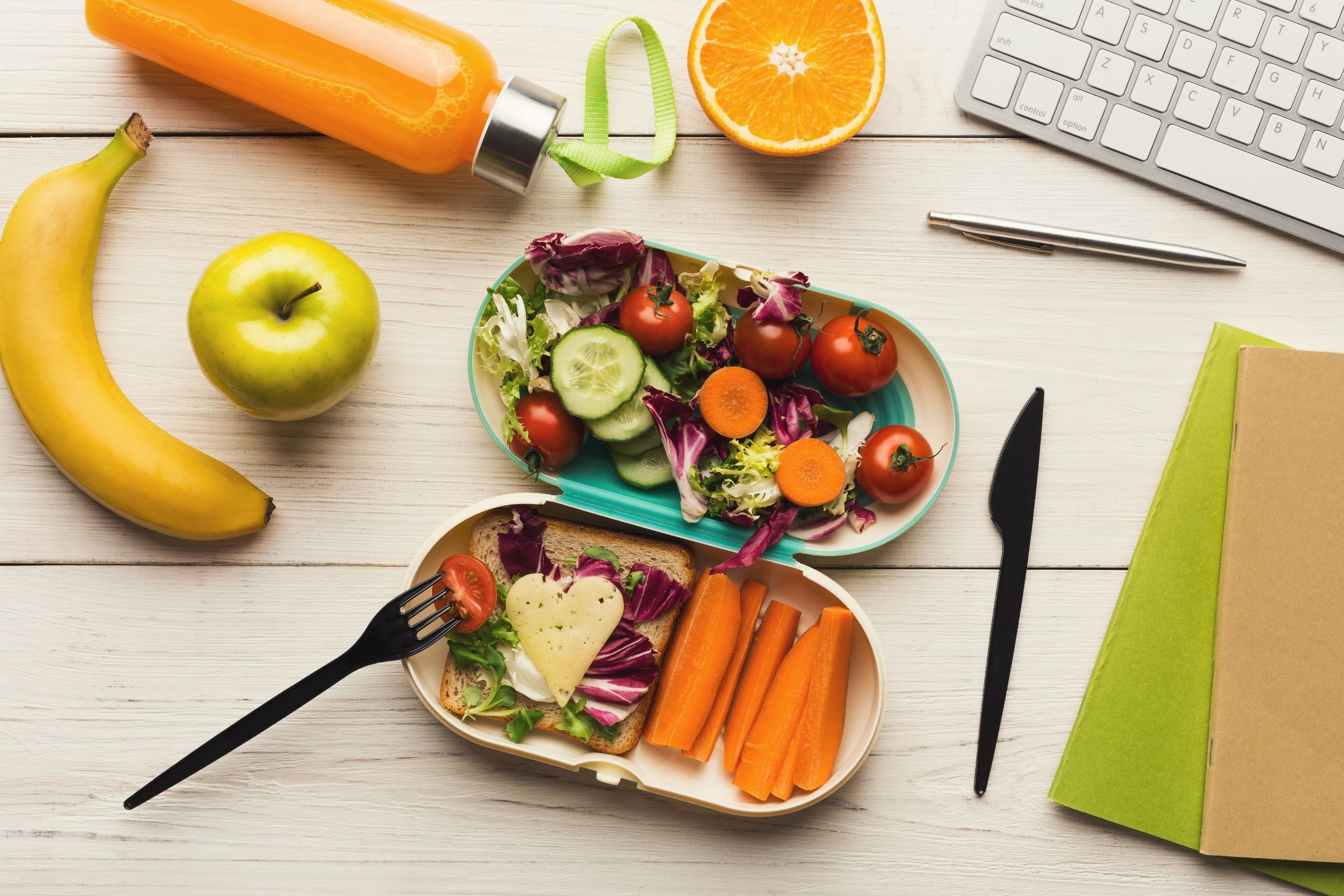 Keep Lunch Refrigerated In a Lunch Box
A refrigerated bag with your lunch can also be a solution. What you need to do is to simply put your lunch box into the fridge once you stuff it with food. Like this, you will keep its content chilled, and if you toss an ice pack into the box right before heading to work, be sure your lunch remains cool until lunch time easily!
Simply Freeze It!
Cold is a true salvation when it comes to keeping our food safe and tasty. So if you are using stainless steel lunch boxes, try to toss them into your freezing camera prior to packing food. However, before doing this, make sure they can be placed into a freezer since not all stainless steel items are ok with such a cold!
Use Icy Water Bottle
Simply take a bottle of water and place it into the frosting camera overnight to freeze. Of course, it can hardly be called a substitute for an ice pack, but a cold bottle with liquid will allow you to keep the food chilled longer. Besides, having a cool and refreshing drink is always a good thing for lunch!
These tricks will not always work as proper ice pack substitutes, but still, they will allow you to keep your lunch cool and fresh longer. And since all of them are easy to use, they will be very handy for busy moms and those who have no time for long preps due to the packed schedule.
Life Hacks For Prepping Food For the Lunch Box
Of course, if you are using ice packets to keep your lunch chilled, you may not bother to cool the food itself to make it last longer. However, chilling it in advance can help to extend its lifespan, too.
This is why it is often suggested to place your foodstuff into the fridge the night before you pack your lunch box. Nevertheless, not all goodies can be exposed to cold! This is why we suggest you to remember which foods are better to not be chilled so that you won't spoil them sooner than needed:
peas
leaf salad
tomatoes
bananas
citrus fruit
avocados
bread
melons
bell pepper
stone fruit (peaches, apricots, etc)
pickles
tropical fruit
None of these basically need refrigeration since cold, in most cases, can even cause harm to these foods and thus make them spoil faster! Consider this when packing your or your kid's lunch box next time.
Also, we would not recommend you prepare lunch too long before the day you consume it. The fridge can keep it fresh, of course, but the taste and the texture of food will degrade for sure making it way less appetizing.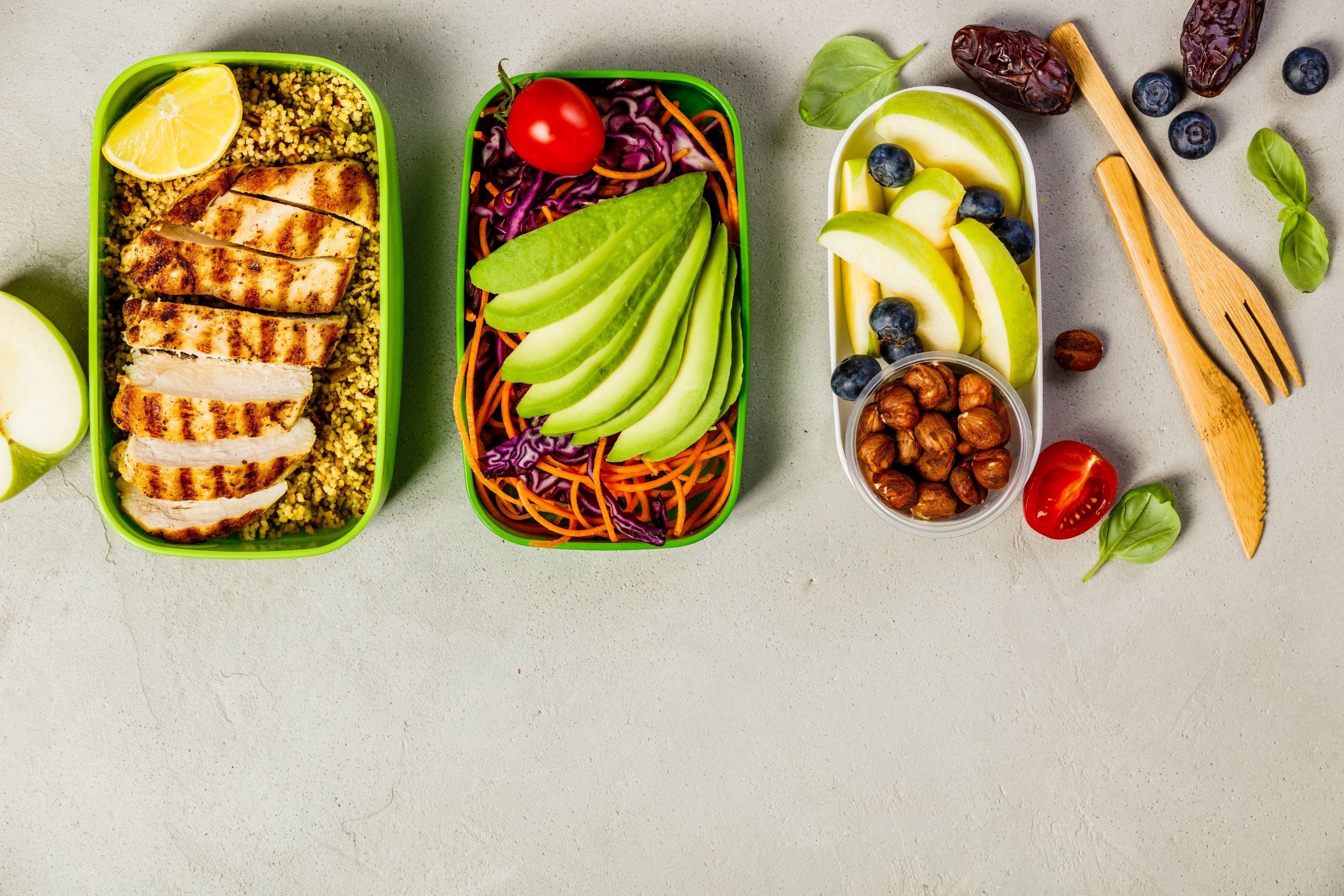 Benefits Of Using Lunch Containers With Ice Pack
Why should we keep our lunches cold, you may wonder? Well, basically because of the basic safety. See, it was discovered that the content of most lunch boxes is being kept under the wrong temperature which makes this food unsafe to consume!
The ideal storage conditions for lunch in a lunch box are below 39 degrees Fahrenheit or above 140 Fahrenheit. If our food is not within this range, we put ourselves under the risk of getting foodborne illnesses with all the symptoms included, such as fever, vomiting, diarrhea, etc.
This is why using ice packs in our lunch boxes is essential and has certain benefits:
they keep our food within the safe temperature range
ice packs produce cold that prevents our food from early spoiling
thanks to cold, our lunch retains its taste longer
Besides, using ice packets allows us to pack perishable foods into our lunch boxes and thus we can enjoy healthy goodies that would otherwise spoil quickly.
With this in mind, you will now be able to easily keep your lunch food safe and consumable much longer than before. From now on, no matter how hot it is outside, your lunch will be perfectly chilled and safe to enjoy anytime
And besides, even if you happen to lack ice packets, you will be able to easily substitute them for the homemade cooling bags. Since now you know the "recipe" of making those, no obstacles will be able to stop you from eating healthy and fresh food.
Frequently Asked Questions
⭐ How long do unrefrigerated lunches last?
Such food will be safe for 2 hours.
⭐How much does a lunch bag with a built in ice pack cost?
It can cost from 10 to 20 dollars depending on its size.
⭐ How long do ice packs keep food cold?