Milk is hardly among the products that we think of when choosing what to pack for our kids for their school lunch. And if your kiddo gets his or her dose of dairy at school, that's pretty fine. But what if they do not?
In this case, giving your child a small packet of milk is a solution. But how do we keep it fresh and safe to drink if the lunchbox is not going to stay refrigerated? Yep, that sounds like a huge health hazard! However, we know a few tricks that will allow you to pack milk safely for your kid to enjoy it at school!
Tips For Packing Milk For Lunch Boxes to Keep It Fresh
The biggest point of concern for every mom is how to keep milk cold and thus fresh when giving it for a kiddo to drink at school during the lunchtime. This is why many mothers prefer to avoid this drink since they simply don't want to bother about proper storage of such a demanding dairy stuff.
However, since milk is very healthy and it is an extremely useful drink for a child at school, we would recommend you to reconsider packing it into your kiddo's lunch box. However, then comes another question: how are we supposed to do this?
Everyone knows that milk tends to spoil pretty fast if we keep it out of the fridge at least for a little while. So how is it possible to make it last until the school lunch time?! Luckily, there are a few easy tricks that each mom can make use of to make this healthy dairy drink last longer in her child's lunch box.
pack milk into special insulated bags for school lunches
pack your kid's lunch at night and keep them refrigerated until morning
wrap the milk carton with tin foil
toss an ice pack into the lunch box
Of course, insulated bags or ice packs will be the best solution since they keep foodstuff and drinks cold and fresh way longer. However, if you find out you have none of them, don't hesitate to wrap the previously chilled packet of milk with foil. Like this, you will help it to keep cold longer and the drink will most likely last until the school lunchtime.
5 EASY Bento Boxes for Back to School | Healthy Lunch Ideas
However, we do need to warn you: in terms of safety, avoid pouring milk into another container, for instance, a plastic bottle, etc, to give it to your kid at school. Even if you add ice into it to keep the drink cold, it will not help. Because of ice, the taste and the texture of milk will deteriorate, and your kid will surely not want to drink it. Besides, plastic bottles are not meant for this kind of beverage!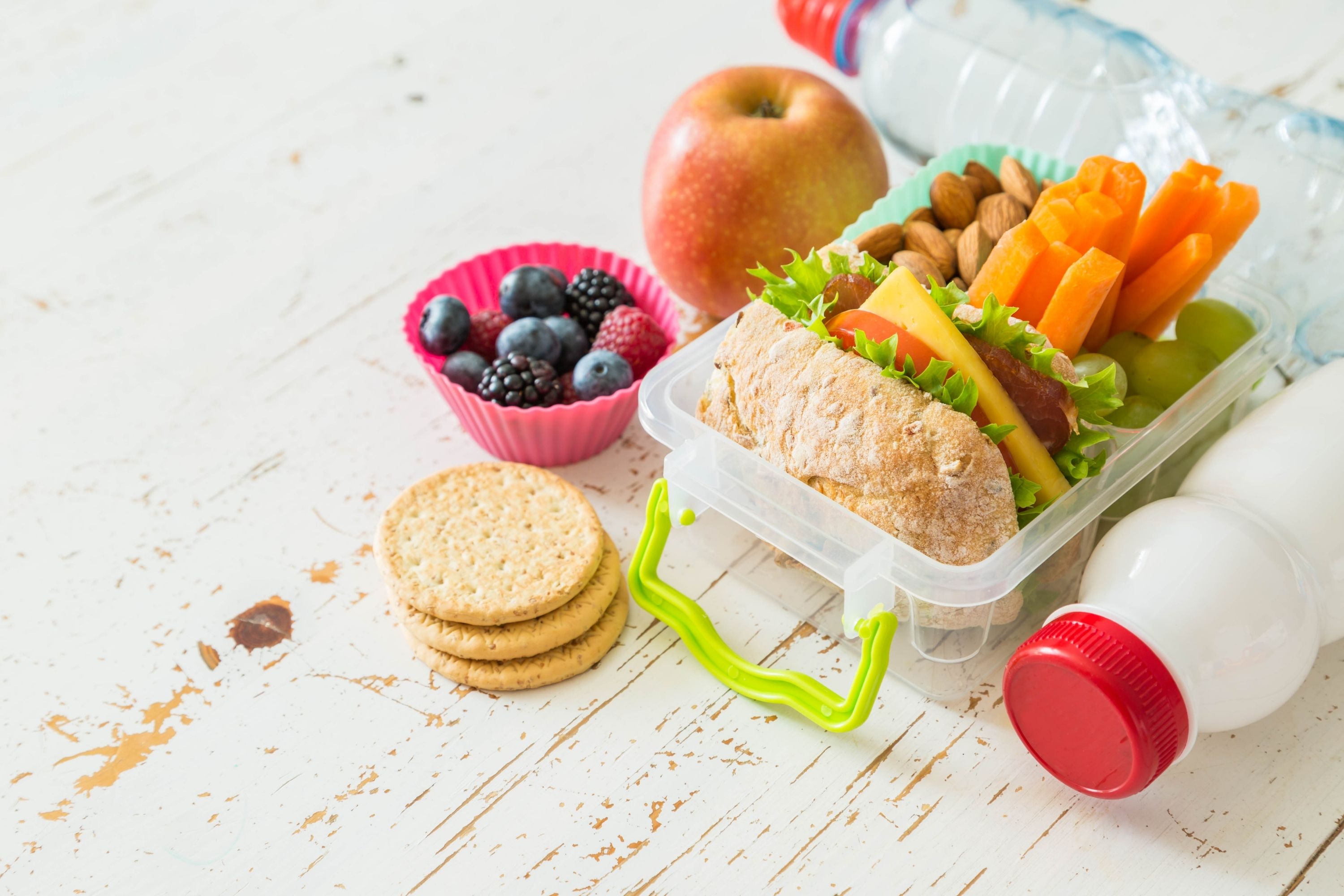 How to Pack Milk In Lunch Box?
Since now you know what you can do to keep milk fresh longer in your kid's lunch box, another issue comes to mind. How can you squeeze the carton of milk into a lunch box?!
Well, things get somewhat simpler if your child uses insulated lunch bags since they can easily contain a small packet of milk. But what if your kid is using a bento-like lunch box?
Well, in this case stick to drink containers for a lunch box! They come in different sizes and colors, so you will have no problems with buying one for your boy or a girl. Besides, these bottles take little space and they are absolutely safe since they contain no BPA and other harmful elements that can end up in your kid's food or drink.
By the way, these drink bottles can be safely kept refrigerated which means your son or daughter will always be able to have fresh and chilled milk at school!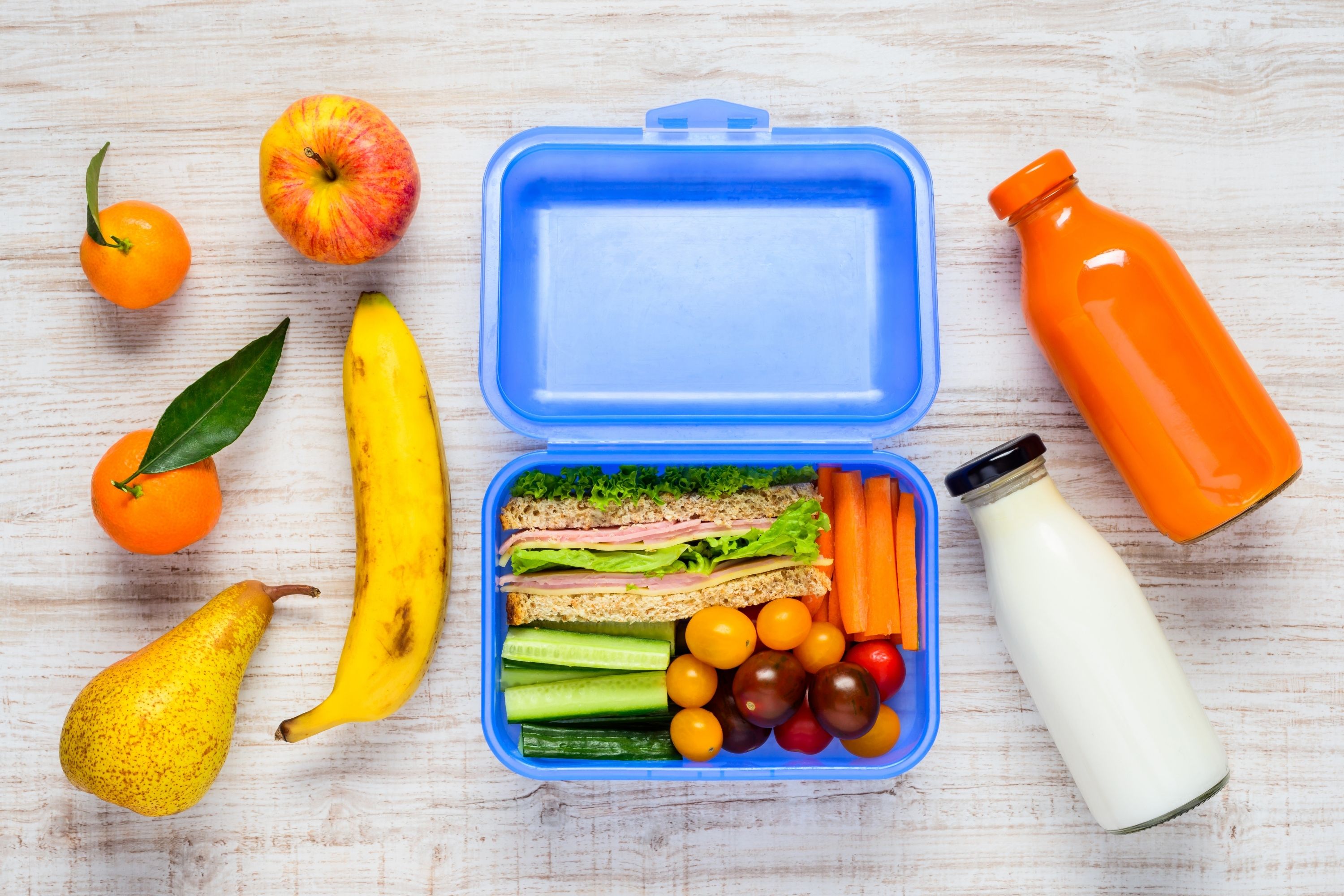 How to Keep Milk Cold On the Go?
All right, now it is all clear with the lunch boxes and eating at school. But how to keep milk cold without a fridge if we set off somewhere far? Let's say, if you and your family are going for a small weekend trip for a day with your kids?
Of course, many parents decide to take some milk with them in this case, for example, to give it to their children in a car for a snack. But again, how can we keep this dairy drink cool and safe to consume?
The best option is to make use of thermos as a milk container. Simply chill the milk in advance in the fridge, and do the same with the thermos to make it cold. And then pour the drink into the cold container right before setting off! Like this, the cold thermos will keep the already chilled milk cool way longer.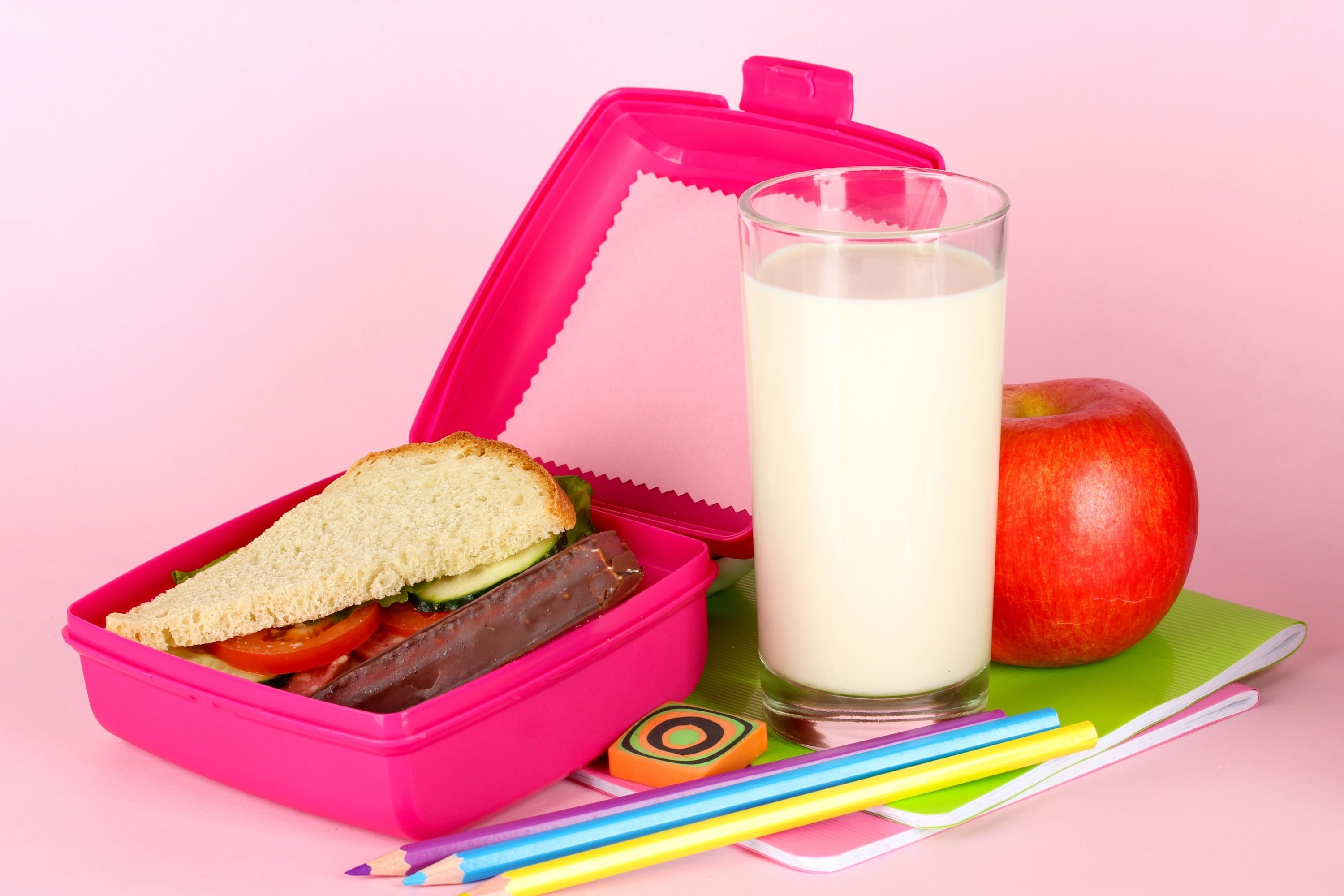 Tips For Keeping Food Cold in a Lunch Box
Keeping lunch box yummies chilled long enough is what mothers strive for all the time. When being cool, food retains its taste and texture longer and better, and besides, it stays safe to consume as well. But if you still haven't found an ideal solution for how to make your kid's lunch stay chilled longer, try one of the tips we have for you:
chill food and drinks prepared for lunch overnight
place the lunch box into the fridge as well to make it cold
use ice packs to place them into the lunch box (especially for benti-type ones)
give your kid iced fruits and berries for school. They'll work as ice packets and can be consumed for lunch!
Freeze juice boxes for ice packets
chill food and drinks in advance and wrap them with tin foil to retain cold
All of these methods will help you to make food and drinks you prep for lunch chilled longer so that your child can enjoy them at school safely.
Now that you know how you can safely pack milk for your kids' lunch boxes for school, be sure your little ones will always eat and drink healthy.
Frequently Asked Questions
⭐ What is the best container to keep milk cold?
Thermos is the optimal solution.
⭐ Can lactose free milk individual servings be packed in a school lunch box?
Yes, if the lunch box is insulated.
⭐Are there drink containers for lunch boxes?
Yes, there are many options in the market.