Preparing a lunch box may seem to be a simple task, however, mothers know how challenging it can sometimes be! And it is not only because of the school regulations regarding the kids' eating. Some children (and, well, adults) are rather picky when it comes to food.
How to pack a lunch box for your kid or your husband so that they enjoyed each and every piece of it? We can suggest a few handy ideas!
Lunch Box Ideas For Kids
If you are a parent, you probably know very well that preparing food for your son or daughter to bring to school can be challenging. And often you feel you ran out of your picky eater lunch box ideas completely!
Let's be honest, nobody would enjoy having a sandwich and an apple day after day.
So it is anyway good to make some changes in your kid or your lunch menu and thus adjust the lunch box now and then. But if we are talking about kids exactly, making a lunchbox for them might be complicated because we need to make sure the food is both healthy and not boring!
To meet those requirements, try out several simple ideas that can make your kid's school lunch eating more varied and exciting.
deli meat slices in lettuce wraps
turkey, ham, or roast beef rolled up
pita with hummus
sushi
salami and hard or soft cheese rolled up together
cottage cheese with fruit
mini-quesadilla
tacos
individual nut butter packets
fruit puree
grilled cheese
chicken nuggets
cold soba salad
mini pancakes with nut butter
rice cakes
lasagna
ravioli
pickles
jerky
pretzels
and many more.
With this variety of foods, you will be able to mix them in all possible combinations creating a fun and varied meal each time your kid is heading off to school. And each time it will be a healthy, nutritious, and delicious food!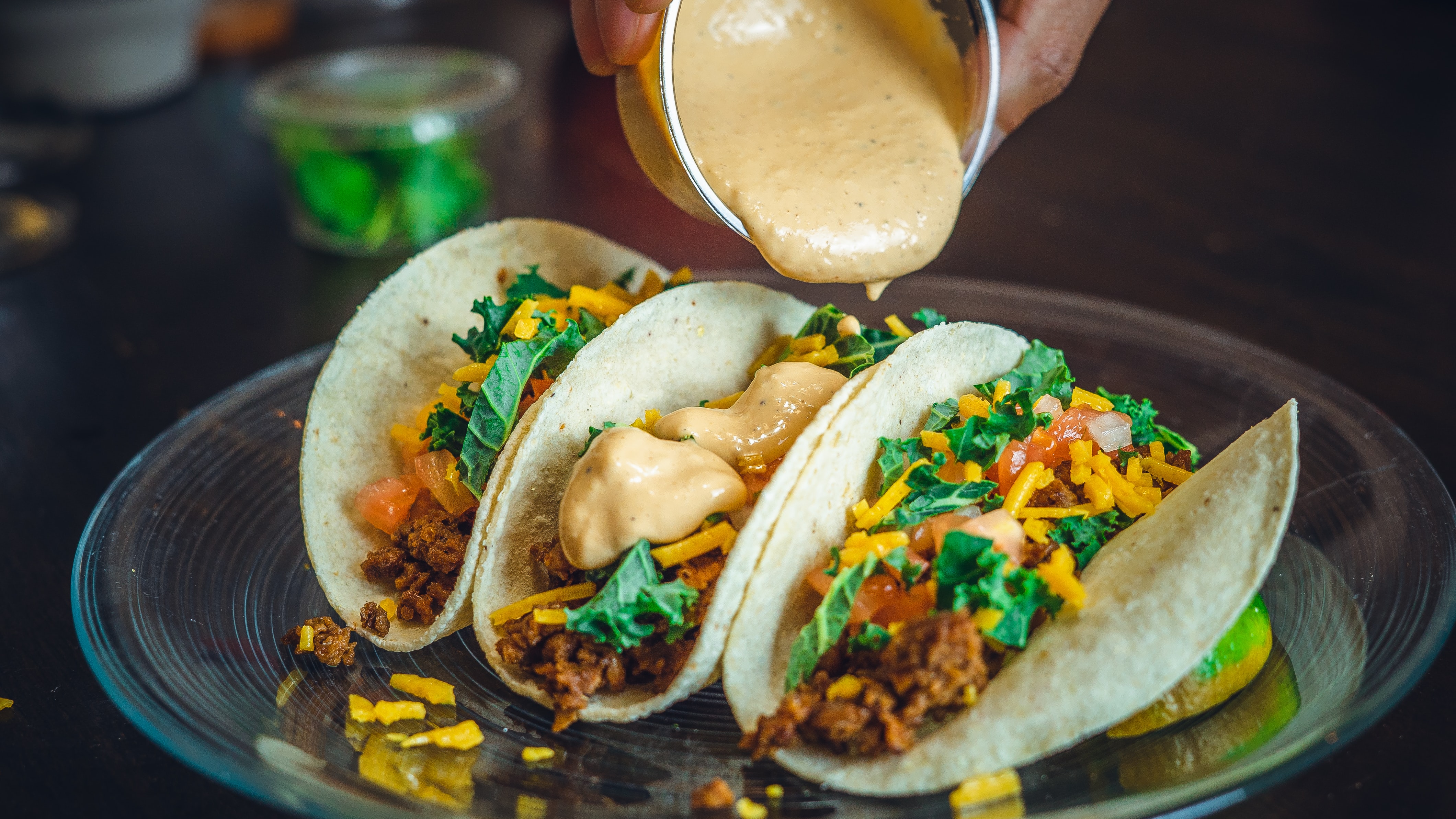 The only rule of thumb that you have to keep in mind is that there must always be fresh veggies and fruit in your child's lunchbox, as well as grains (for instance, whole grain crackers) and something substantial, for instance, meat or fish. Whether it is going to be a hot or a cold lunch box it's up to you to decide. Rely on your school's regulations and demands.
Lunch Box Ideas For Kids Who Don't Like Sandwiches
Most kids really enjoy digging sandwiches of all sorts. But what if yours don't? Well, it is not a disaster at all! Sandwich is not the only kind of food that can be put into a lunch box of a school kid.
So if your little picky eater refuses consuming delicious slices of bread with avocado or something another in between them, try one of the alternative meals that he or she might enjoy.
food on sticks
wraps
burritos
spring rolls
pita with hummus
quesadillas
deli meat roll-ups
vegetable sushi or onigiri
Almost all of these options include bread in various forms which means that a kid will receive the needed amount of grains.
And besides, having rolls or burritos instead of a boring sandwich will be way more fun!
In addition, such foods can be easily accompanied by any other additions, such as fruit, raw or cooked veggies, meat or fish, etc. Like that, you will make a healthy, nutritious, and well-balanced meal for a child to take to school.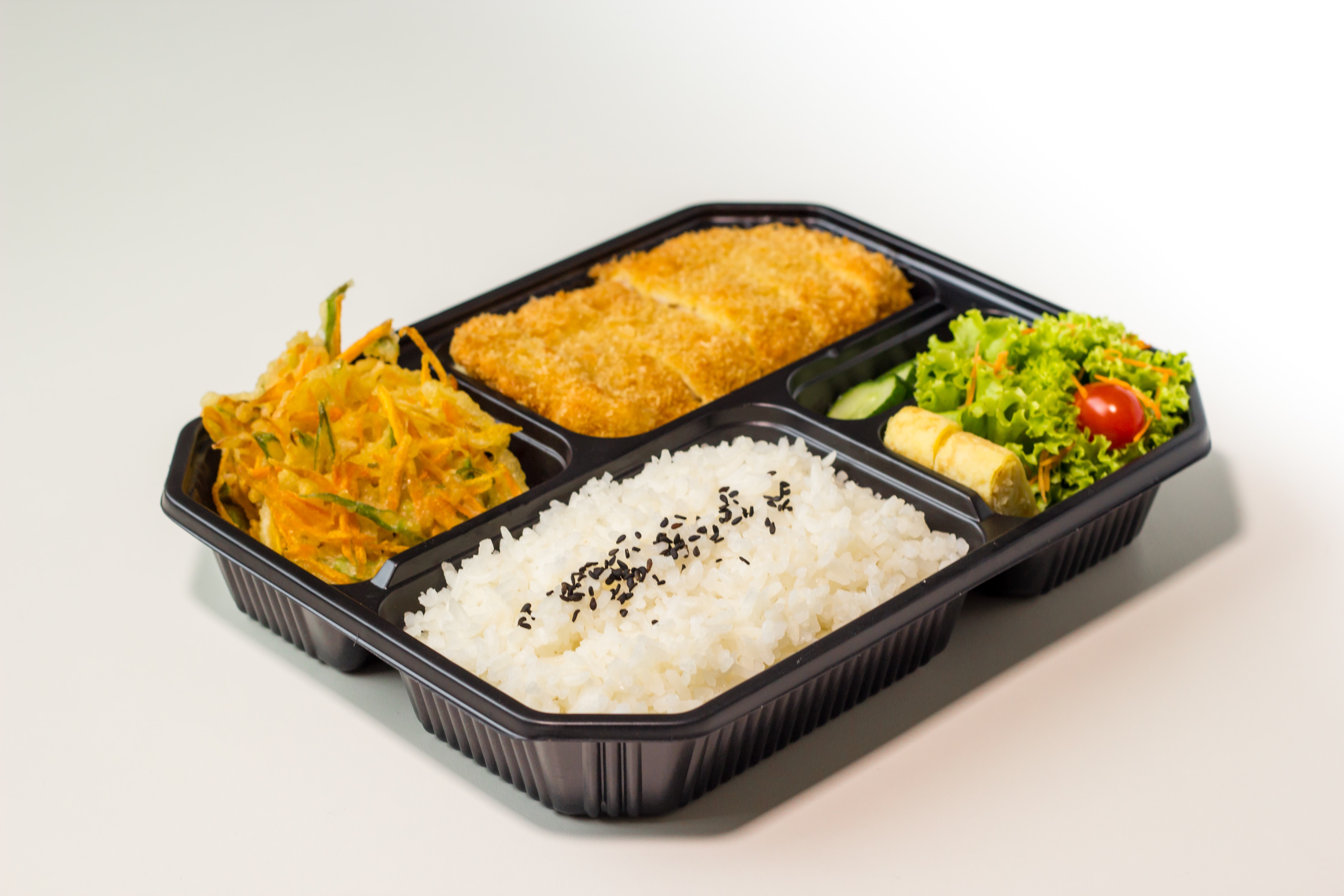 Lunch Box Ideas For Kids' School
Packing a lunch box for school is a responsible task. As parents, we need to make sure that our child will have a balanced and healthy meal that will allow him or her to last till the end of classes without starving!
Fortunately, these days we have way more ideas and options regarding how to plan, make, and pack a school child lunch box so that it will meet the pickiest requirements of both a kid and a school teacher. To not make your sons and daughters bored with their school lunch, consider shifting to one of the following options:
Turkey and cheddar roll-up, fresh berries, yogurt, Trail Mix
Pita bread with hummus, grape tomatoes, cucumbers, and sliced oranges
Cheese quesadilla, guacamole, salsa, tortilla chips, and fresh strawberries
Deli meat with cheese kabobs, red pepper slices, apples
Hard-boiled eggs, baby carrots with ranch, pretzels, and peaches (or applesauce)
Pasta salad, yogurt, granola bar, and some raspberries
Almond butter and jelly, string cheese, fruit cup, and chips
Crackers, cheddar cheese cubes, grapes, and a sweet bar
Bagel with cream cheese, yogurt tube, baby carrots, fruity snacks
Veggie wraps with hummus, clementine, granola bar
Like that, your kid will receive all the necessary vitamins and minerals needed for proper brain work, and moreover, his or her meal will be delicious, and distinct each time.
Lunch Box Ideas For Preschool
To a certain point, packing a lunch box for a preschool or a toddler is somewhat simpler than doing the same for a school kid or a teen. However, just in case, check out these ideas on what to put in your little one's lunch box to make the kid eat everything!
put little cubes of cheese, ham, and peas along with a pouch of fruit puree and some crackers
serve soba noodle salad with tofu, some peas, and cubes of fresh fruit (for instance, melon)
meatballs, mandarin slices, and blanched broccoli will keep a kid full longer, too
try hard-boiled eggs accompanied with mixed berries and cubed cucumber
diced kiwi and diced avocado along with a waffle with some plain cream cheese
frittata cups, fresh blueberries, and quartered cherry tomatoes will be a perfect light lunch
chicken nuggets with grapes and diced avocado
black bean and cheese quesadilla, diced mango and corn
All varied and simple to eat, these lunch box ideas will definitely satisfy even the pickiest kid!
Preschool Lunch Ideas 🍎 (Perfect for PICKY Eaters)
Lunch Box Ideas For Kids For Kindergarten
Not all kindergartens serve lunches for children. If yours does it not as well, try out one of these super simple and fast to prepare lunch box ideas.
cheese stick, sunbutter and jam sandwich, and applesauce pouch
turkey and cheese sandwich, raspberries, and snap pea crisps
cheese sandwich, fruit, veggies
hummus sandwich, cookies, banana
crackers, cheese, fruit, and veggies
mac and cheese with fruit and veggies
pesto pasta with fruit
bean and cheese burrito with fruit and a dessert
fruit muffin with yogurt and cheese
pretzels, fruit, cheese, and vegs
pancakes with syrup and fruit
hard-boiled eggs, fruit, veggies, and crackers
Of course, this is not a complete list, but even like that, you will have plenty of options to choose from.
Lunch Box Ideas For Toddlers
Toddlers need simple yet healthy and nutritious food that they can easily grab and consume. This is why we suggest you a few handy recipes that your little one will definitely appreciate!
baked mac and cheese bites
quinoa chicken nuggets
baking sheet quesadillas
creamy pasta salad with broccoli
turkey spinach pinwheels
fish sticks
sandwiches on sticks
veggie sushi
mini corn dog muffins
ham, egg, and cheese quesadillas
mini carrot and potato quiche cups
Toddler Lunch Ideas! Bento Box – Healthy, Easy & Kosher!
Lunch Box Ideas For Teens
If you are looking for summer camp lunch box ideas for your teen, we might be useful for you. Since teen's lunch must be more complex and nutritious, make sure you put various ingredients and foods into it.
toasted bread with cheese and ham or leftover steak strips
chicken and flatbread wrap with hummus and veggies
chicken salad with crackers and vegs
hummus wraps with hard-boiled eggs, ham, and leafy salad
These foods are nutritious and so they will keep your teen full until he or she comes home from school. And if your child can't live without the dessert, serve some fresh sweet fruit or berries, or put a granola bar in the lunch box.
Lunch Box Ideas For Adults
Looking for quick-to-make and yummy to-eat box lunch ideas for business meetings or simply for bringing to work with you? Well, we have a few ideas that you might find handy.
raw veggies and berries, fruit, pita turkey and cheese roll-ups, hummus, chocolate chips
egg salad, fruit, and veggies, some raisins
raw fruit and veggies, pasta salad with hard-boiled egg, granola bites
pasta with peas and pesto, string cheese, veggies and fruit for dessert
chicken salad, cheese, bbq chips, raw veggies, fruit and mini M&M's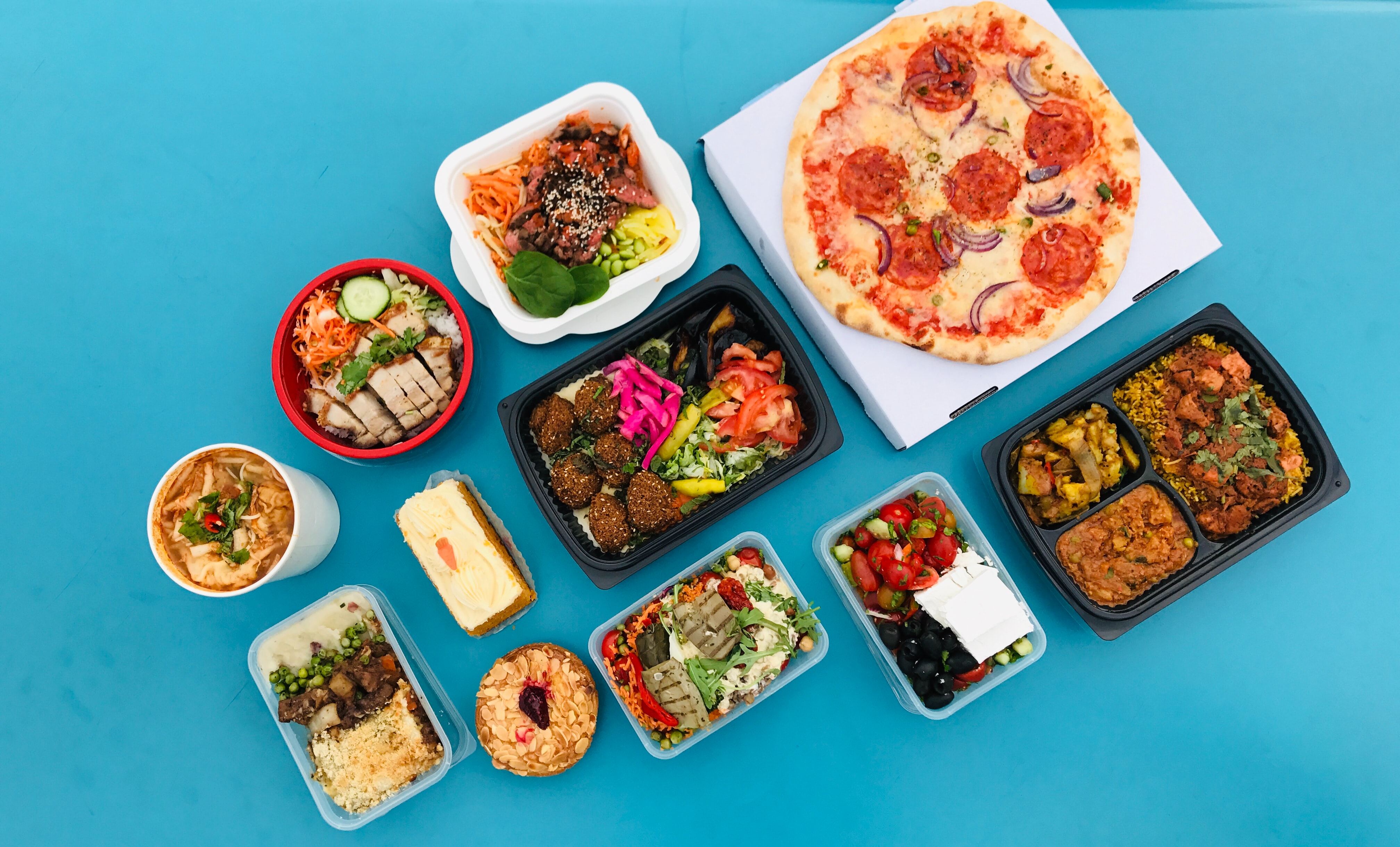 Lunch Box Ideas For Adult Men
If you're packing a lunch box for your husband though, ensure that it has enough meaty foods, as well as cheese, boiled eggs, pickled veggies (if he likes them), and a couple of thick slices of buttered bread. Accompany it all with raw veggies or fresh salad.
Lunch Box Ideas With No Heat
Feel too lazy or too tired to cook foods for your or your kid's lunch box? Then opt for one of the no-heat meal options from below:
turkey, hummus, lettuce wraps
salad with hard cheese
tortilla pinwheels
peanut butter crunchy sandwiches
ham and cheese apple wraps
The main concept is to use ingredients that can be eaten raw or that are already cooked in advance.
Lunch Box Ideas to Take To Work
Basically, it's all up to you what to bring to work for lunch. Of course, if there are any restrictions regarding certain products at your work, you must follow them, but except for this, feel free to make use of any recipe provided above since all of them can be used for adults (well, perhaps excluding those meant for toddlers!).
Lunch Box Ideas For Construction Workers
If you don't know what to put to a construction worker's lunch box, opt for one of these variants:
sandwiches made with thick bread slices
a wrap or a sub
meat pies or pasties
smoked sausages
potatoes in sour cream
mac and cheese
Also, a can of sports drink with electrolytes will be useful.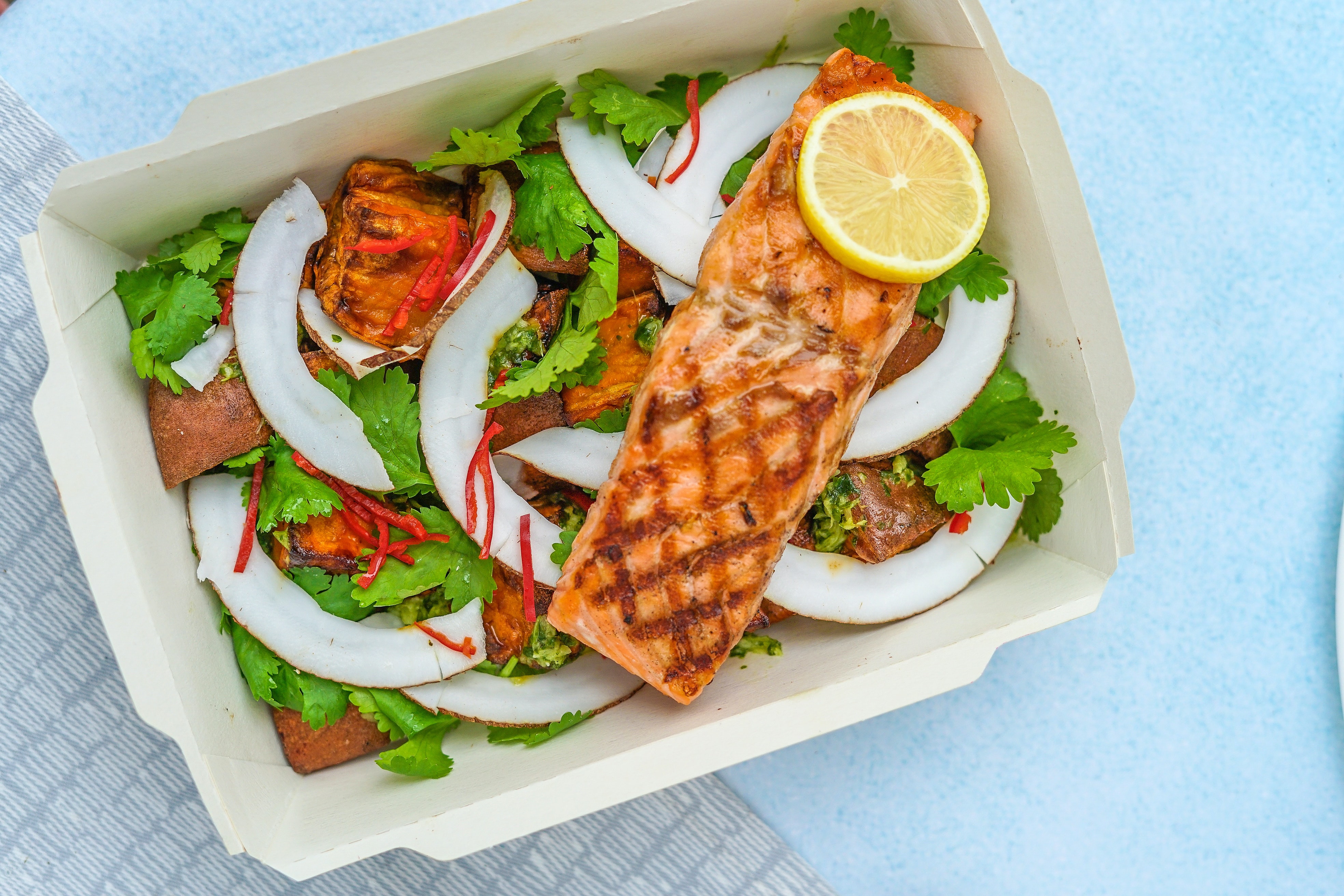 Bodybuilding Lunch Box Ideas
To fit the bodybuilder's diet, you can make one of these dishes to put in a sportsman's lunch box:
avocado tacos
meatball pasta with lean meat
grilled salmon
red beans with rice and broccoli
chicken salad
paneer curry
creamy chicken chili
tuna and white bean salad
Each of these meals is packed with necessary nutrients and besides, they can be combined with each other easily.
HUSBAND WORK LUNCHES | ALL COLD LUNCH IDEAS FOR THE WEEK
Lunch Box Ideas For Cold Weather
For a cold day, your lunch needs to be completely different from the one you usually make in summer, for example. And since you can't always make only soup or stew to bring with you for lunch, here are a few hot lunch box ideas for you to take into consideration.
mini quiches
hot curry
banana bread
falafels
pasta bake
savory muffins
mini pizzas
winter wraps
With these foods, you will be full longer and will manage cold weather way easier!
Lunch Box Ideas. Indian Cuisine
If you want to surprise your kid or you would like to try something new yourself for lunch, try out lunch box ideas in Indian style. By the way, these Indian lunch box ideas will also be good for your husband.
spinach corn sandwiches, nuts, orange
paneer, tomato sauce, carrot sticks
carrot rice
potato spinach pancakes, sprouted corn salad, grapes
pineapple fried rice
beetroot rice balls, guacamole, tortilla chips
There are many more Indian-style meals for the lunch box, of course, so making your eating really varied will not be a problem.
Frequently Asked Questions
⭐What are the vegan bento box lunch ideas?
Basil pesto pasta, fruit, nuts; marinated tofu, fruit, and nut butter snack; tofu, salsa and veggies.
⭐What valentine lunch box ideas can you suggest?
Chocolate shortbread heart cookies, heart cut-out sandwiches, heart kebabs.
⭐Name the best lunch box ideas for a husband?
Bacon chicken ranch wraps, shrimp salad, chicken salad, thick sandwiches, hot soups, etc.