Summer is coming to an end which means that school season is coming. And of course, all mothers whose kids are going back to school are worried about providing them with new school gear and checking whether the old things are in proper condition.
Naturally, many of those things need to be washed, and that is when parents stumble across the same issue: shall they launder pottery barn lunch boxes of their children or not? Since each of these boxes contains a plastic core, washing them might be a problem!
So today we will try to figure out whether pottery barn cute lunch boxes can be put into a washing machine, and if not, then how they can be cleaned properly without damaging the item.
Pottery Barn Lunch Box Washing Instructions
Since a pottery barn school lunch box normally has firm sides, it can be complicated to launder it as you would do with your kid's school backpack or any other soft item or piece of clothing. No wonder that so many parents are curious about how to correctly wash it and keep the lunch box in a good condition at the same time!
Well, there is no secret or mystery here at all! If your child has a lunch box of pottery barn brand, and this lunch box has firm sides, the only way you can clean it is to do it manually with your own hands.
To do that, you will need the following equipment:
a dirty and grimed lunch box
some soap detergent
water in a reservoir (pick the one that is big enough to contain the lunch box completely)
a brush with harsh bristles (can be plastic or natural)
We are sure you have already guessed what your further actions will be!
That's right, you take that dirty lunch box and soak it with water.
Then, apply a generous amount of your soapy liquid onto the brush, churn it until foam appears, and then simply scrub the lunch box thoroughly.
Of course, it hangs upon how dirty the box is, but if you see it needs a good wash, don't hesitate to work with your brush on it vigorously until all the grime is completely gone.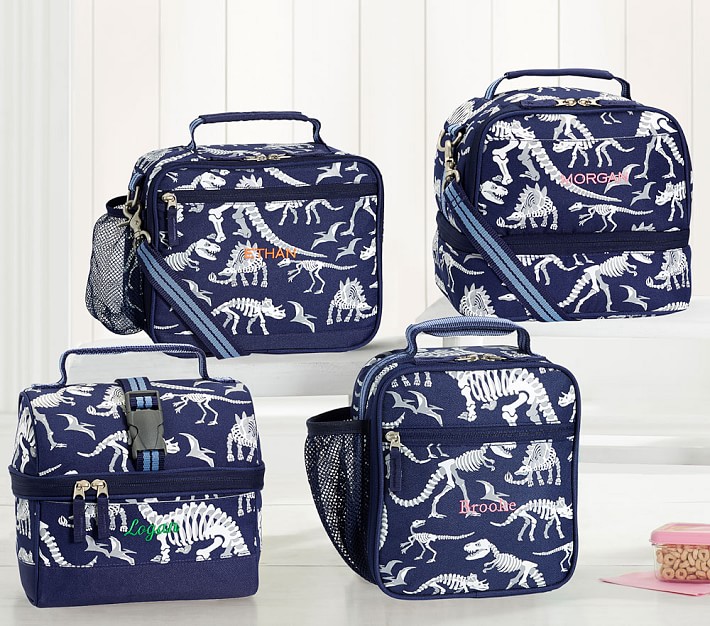 Afterward, rinse the lunch box under the running water to delete all the leftover foam, and air dry it.
This is actually the simplest way of how to clean a pottery barn lunch box at home without using a washing machine.
We strongly recommend you not use any whitening or simply too strong cleaning or washing products, such as bleach, because they can damage the fabric and make the pattern fade leaving those ugly whitish spots.
And if some of you have no idea of what we are talking about here, it is all about pottery barn school lunch boxes.
You might have seen some of those in a store: they are rectangular cloth lunch boxes, with hard sides, a lid on a zip lock, and with several sections inside.
How to Clean Your Insulated Lunch Bag
How to Clean Pottery Barn Backpack
Pottery barn offers not only handy lunch boxes for school, they also make super cute backpacks for our kids. Of course, because of quite a high price, parents are a bit worried about the washing instructions for these rucksacks.
And of course, the most thrilling question is whether a pottery barn backpack is OK with a washing machine.
Well, let's see how washing a pottery barn backpack has to be done correctly.
First, start with pretreating all the stains you can find on its surface paying the most of your attention to the bottom. For better results, try out some OxyClean product: just dissolve it in warm water and immerse the backpack into it for six hours or so.
Like that, you will ensure that all the nastiest marks are removed.
The second step is to launder the backpack. Add a bit of laundry detergent you normally use, and wash the item on a gentle cycle. Remember to double-rinse if the backpack is laundered on its own, but if you were washing it with other things, one rinse will be enough.
Finish with air-drying it. In summer, it will take you a few hours, but in winter the drying time will increase so take that into account.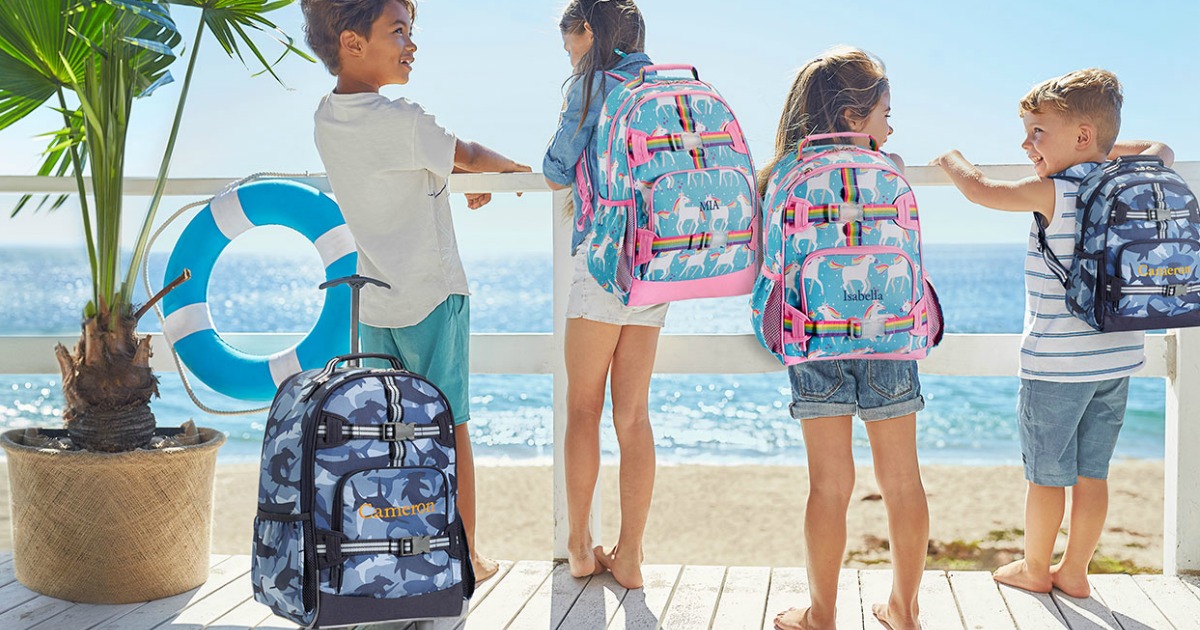 How to Deep Clean Your Kid's Pottery Barn Lunch Box
A lunch box is the thing our kids carry with them everywhere, so naturally, it can end up not only in class but also in the park or elsewhere. No wonder those cloth lunch boxes get so dirty so fast!
To deep-clean an extremely greased and dirty pottery barn box, you can make use of one of the following tips:
Use OxyClean product to pretreat the stains and dirty areas
Try to treat the lunch box with a harsh bristle brush and soapy detergent prior to putting it to the washing barrel
To cope with the nasty dirty marks, try to wash the lunch box twice (the second time with an ordinary load on a common setting you normally use)
Like that, you will surely deal with even the worst greasy stains on your kid's cloth lunch box.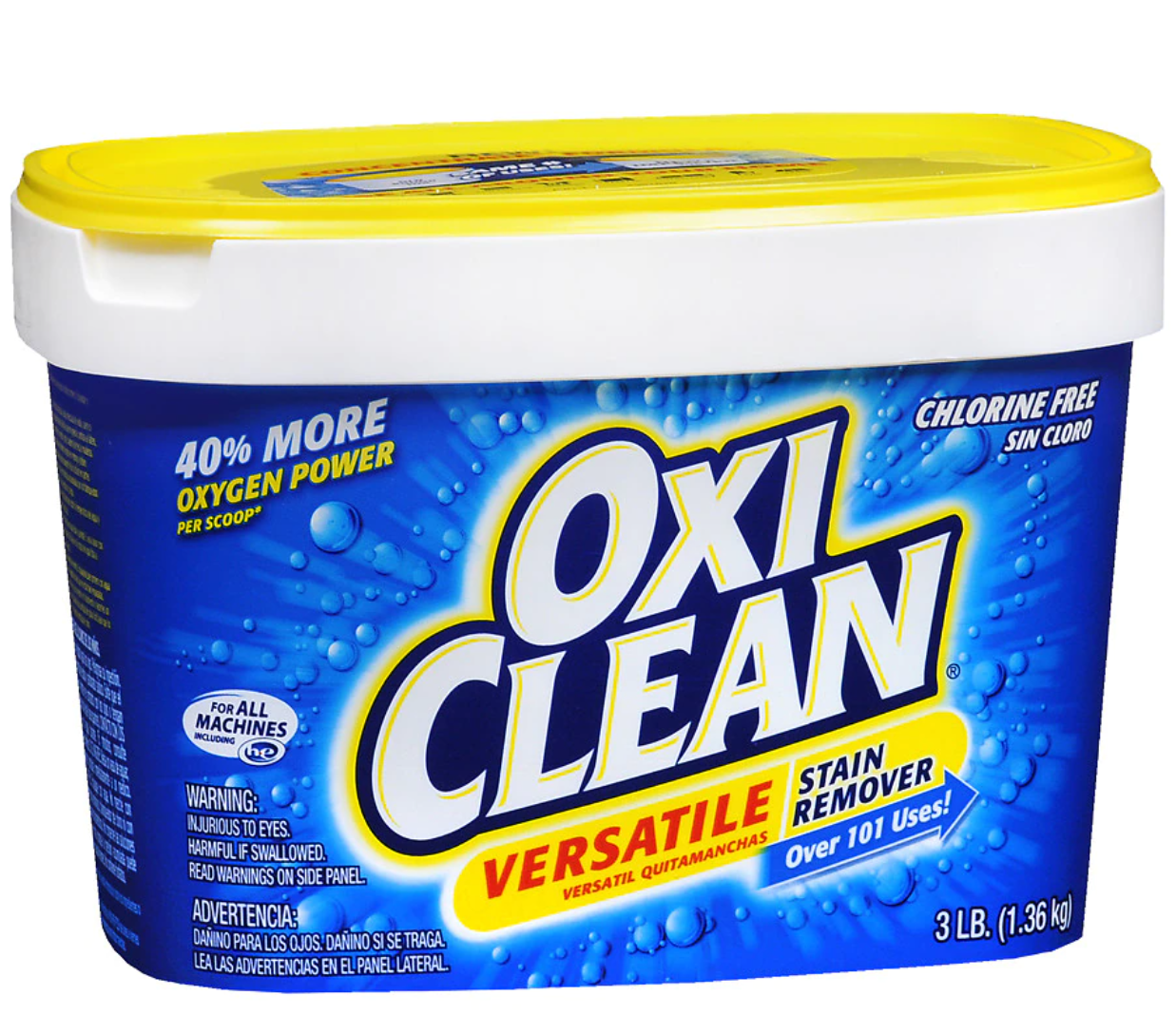 Tips For Washing Pottery Barn Lunch Box
Since these lunch boxes are made of cloth and they have hard sides, laundering them is not the same as you might use for any other item.
This is why, we can suggest you a bunch of handy hints regarding the washing process that may help to clean the pottery barn box easier:
If you are washing it on its own, try to add a couple of towels into the barrel of the washing machine. It will allow to balance it, and the box will be washed better
Avoid using harsh chemicals and whitening products, otherwise, they can damage the fabric and make the prints fade
It's OK to launder the cloth lunch box on a regular washing cycle, but for the first wash, you can use a gentle setting to make sure the item will definitely survive the cleaning process
To remove the odd smell, place a clean towel dampened with white acetum into the lunch box (or a backpack) and leave it overnight. In the morning, discard the towel, then wash the bag and dry it thoroughly
Now you know what to do to keep your kid's pottery barn lunch box clean like new longer!
Frequently Asked Questions
⭐Can a pottery barn cloth lunchbox be bleached?
No, bleaching is not recommended since it will damage the prints on the cloth.
⭐How to remove mold from a regular lunchbox?
Use some bleach-and-water solution to submerge the lunchbox for 15 minutes. Then remove it and wash thoroughly.
⭐How to disinfect your lunchbox?
You can do that by using special disinfecting wet towel wipes.
⭐Is it OK if I wash my kid's pottery barn lunch box?
Yes, it's fine, only use the gentle cycle for that.