Weather can be quite an unpredictable thing! Especially if you live in an area that is known for severe or even extreme weather conditions. But even if you don't, being aware of how to prep your home for a hurricane or a flood is always a good thing to keep in mind. Like this, you will hardly be taken by surprise.
So today we will explain what needs to be done to get your living space ready for any unexpected "surprises" mother nature can bring.
Get Ready! Make Your Home Safe And Ready For Weather Extremes
Even if you live in a relatively safe area, anything can happen since weather is a pretty hard thing to predict. This is why you always need to be ready for any unexpected "tricks" it can play. It is not only about keeping your life and the lives of your family members safe, it is also about avoiding mountain repair bills you may receive later!
Fortunately, there are a few easy things that can be done to make your home a safer place than it is now.
Make Sure Your Insurance Will Cover Such Expenses
Your home and the contents must be adequately insured in case anything happens. This is why your insurance policy must always be up-to-date, and also, it must be able to cover all the possible extreme weather events that are relevant to your climate.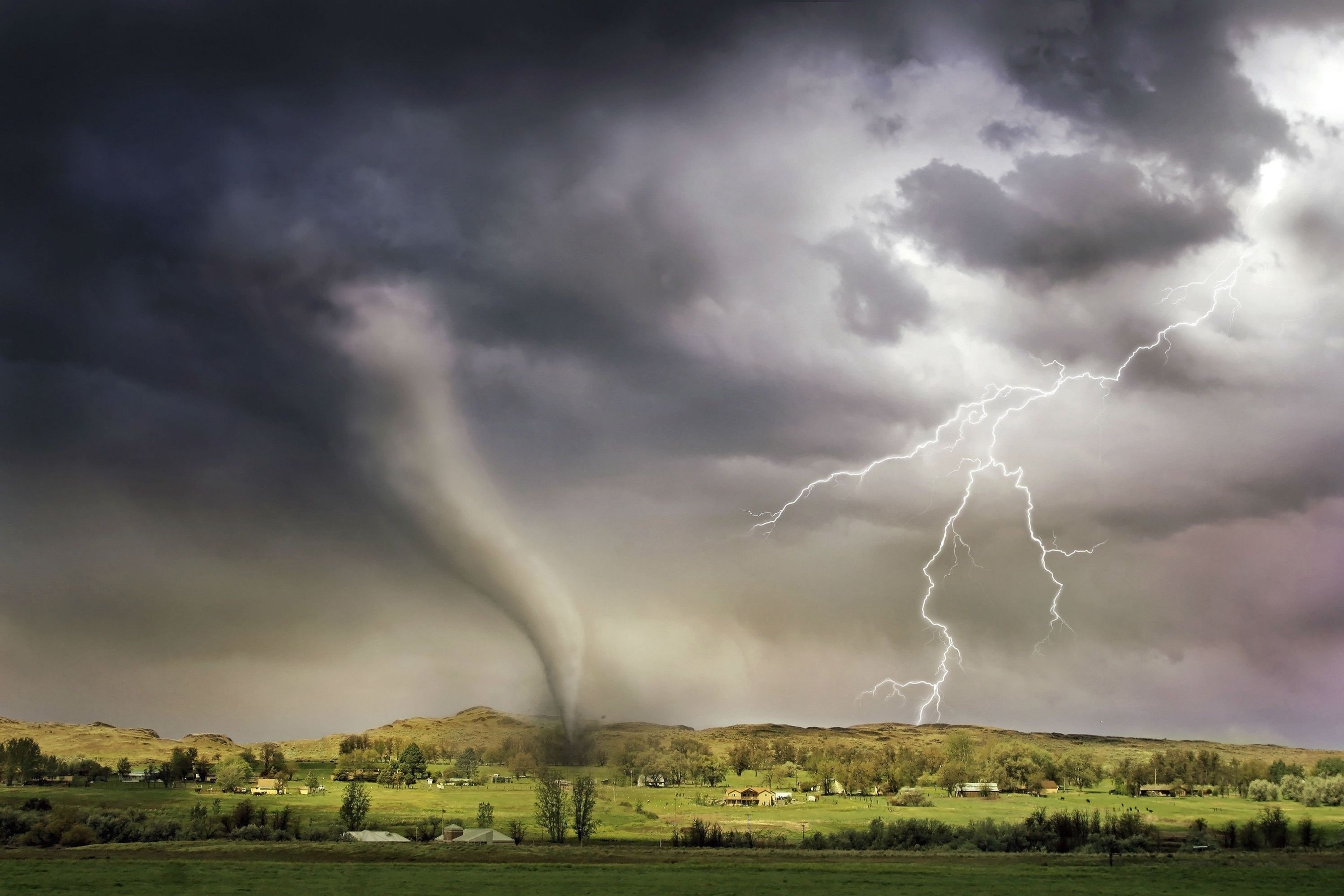 In addition, you need to be sure that your insurance policy is based on a recent valuation of your property. In case you are renting the house or the apartment, ensure your contents since this is usually not protected by the landlord's insurance policy!
Consider Making Weather-Safe Improvements
To make an existing home safer and get it ready for any weather extremes, use the following methods to make your living space weatherproof.
install storm windows
clear gutters and vegetation
store all the heavy and sharp objects securely
Storm windows are usually made either of durable glass or plastic panels or sheets, and can be mounted both inside or outside of the house. They work as insulation to protect you from cold and heat mostly, but also, they can withstand way more serious weather conditions. For instance, such windows will survive the strong wind or rain pressure. Besides, they shatter significantly less easily in comparison to regular windows!
As for the gutters and vegetation, cleaning those will help you to avoid bushfires. So keep the gutters around your home free from debris and dry leaves, and prune back branches that hang too close to your home. Also, if you mow and weed a clearance area around the perimeter of your house, it will stop the spreading of fire.
Finally, there is no need to explain why it is important to securely store heavy and sharp objects! This is mandatory if you live in an area that is prone to earthquakes especially. So keep those things close to the ground being locked securely.
How to Survive a Tornado And Recognize It
Tips For Getting Your Home Ready For the Natural Disaster
Hopefully, none of you will ever experience that, but anyway, it is always better to have everything ready just in case than later be in stress because you are not ready for what is going on. So if you want to always feel safe no matter what weather prepares for you, make sure you use some (or all) of these tips.
Make a basic storm kit to get your family through 48 hours without electricity and basic services. Whistles, blankets, garbage bags, batteries, water supply, and food is all that must be there.
Fill gas containers to be ready for an extended gas outage.
Get your yard ready by moving some objects indoors. Those that can't be moved must be securely anchored.
Review evacuation plans and create emergency contact lists. You need to have two locations where you can go for safety in case of emergency.
Know where your gas, water, and electricity shut offs are to be able to turn them off when needed.
Prep all the windows and doors for the hurricane by bracing them.
Turn your fridge and the freezer to the coldest setting to have food still ok if the electricity is out.
Unplug electrical appliances if the power is off.
Think of what to do with pets since not all emergency shelters allow them inside.
Keep your flashlight and extra batteries in dry areas to have them properly working when needed.
Always check weather updates and forecasts.
To get ready for the flood, always have extra water prepared in buckets and bottles.
If you have a well, seal it tightly to prevent silt and debris from getting in.
To save your house from flood, attach rigid foam insulation or plastic sheeting around the first floor walls outside. It will keep the water away from getting into the rooms.
We hope these tips will help you to get ready for any possible weather extremes and go through them safe and sound.
Stay safe and take care!