Polyester is a very common and convenient fabric that is widely used today. Despite all the benefits of using it, there is one huge disadvantage. Yes, if now you are thinking about the wrinkles then you are right!
To learn how to get wrinkles out of polyester and keep your apparel neat and tidy, this article will be a great help for you.
How to Iron Polyester Without Causing Damage to It
Quite a lot of synthetic fabrics have the same irritating drawback that turns modest housewives crazy every time they have to deal with it. It's those nasty wrinkles! 
Once you ironed your dress or a blouse, it looks so nice and charming, but just give it a try and sit on a bench or lean onto something, and you will see the slattern gathers on your garment.
Does polyester wrinkle? No matter what people may say, polyester can get wrinkled, however, not so much as some of the natural fabrics like linen, for example.
Its tendency for wrinkling depends on whether it is a 100% pure polyester or a mix of this fabric with some other fibers. And of course, the methods used for making the fabric matter.
Is ironing polyester allowed, you may ask? Indeed, synthetic fabrics are far more sensitive when it comes to ironing and they require a more careful attitude and more attention.
Some say that ironing polyester is strictly forbidden but in fact, when being done correctly following the safety instructions, it is absolutely harmless to your synthetic apparel.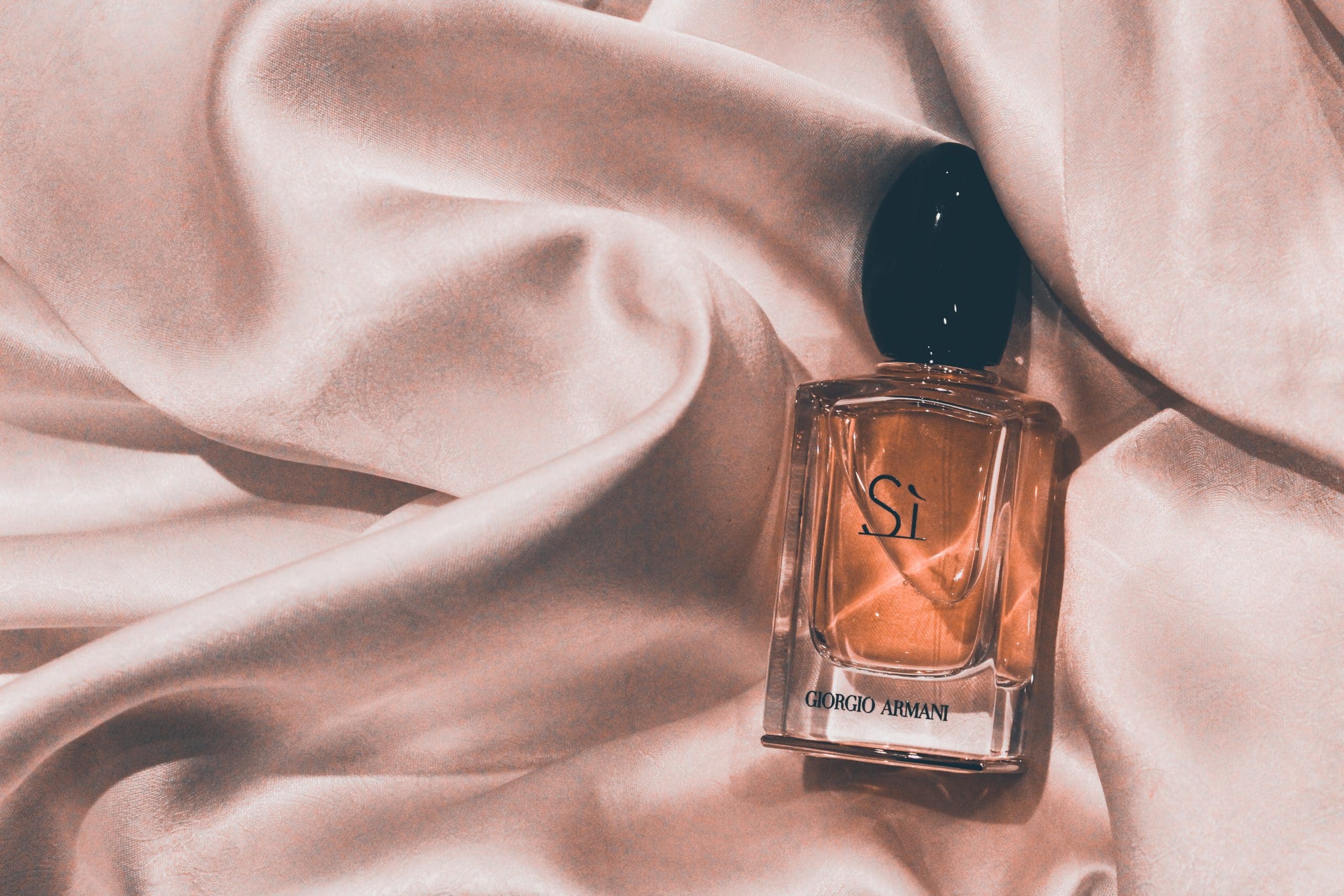 So how to iron polyester dress or any other garment without turning it into a mess?
If you noticed any gatherings on the polyester item after washing and drying it, turn the apparel inside out first.
Lay it on the ironing board and ensure it is spread evenly without any extra gatherings. Be especially meticulous with the wrinkled areas!
Take a cloth, dampen it and cover the garment with it.
Iron on the damp cover directly avoiding touching the fabric itself as it can melt under the influence of the heat of an iron.
As a variant, you could take a dry cloth, spread it over the garment and spray with water over the shrunken zones.
If you don't have a special cover for ironing to get wrinkles out of polyester, feel free to use any clean cotton towel, napkin or even a handkerchief.
Remember to hang the garment on the hanger the second you are finished with ironing it to prevent any new wrinkles from appearing!
How to Get Wrinkles Out Of Polyester Without an Iron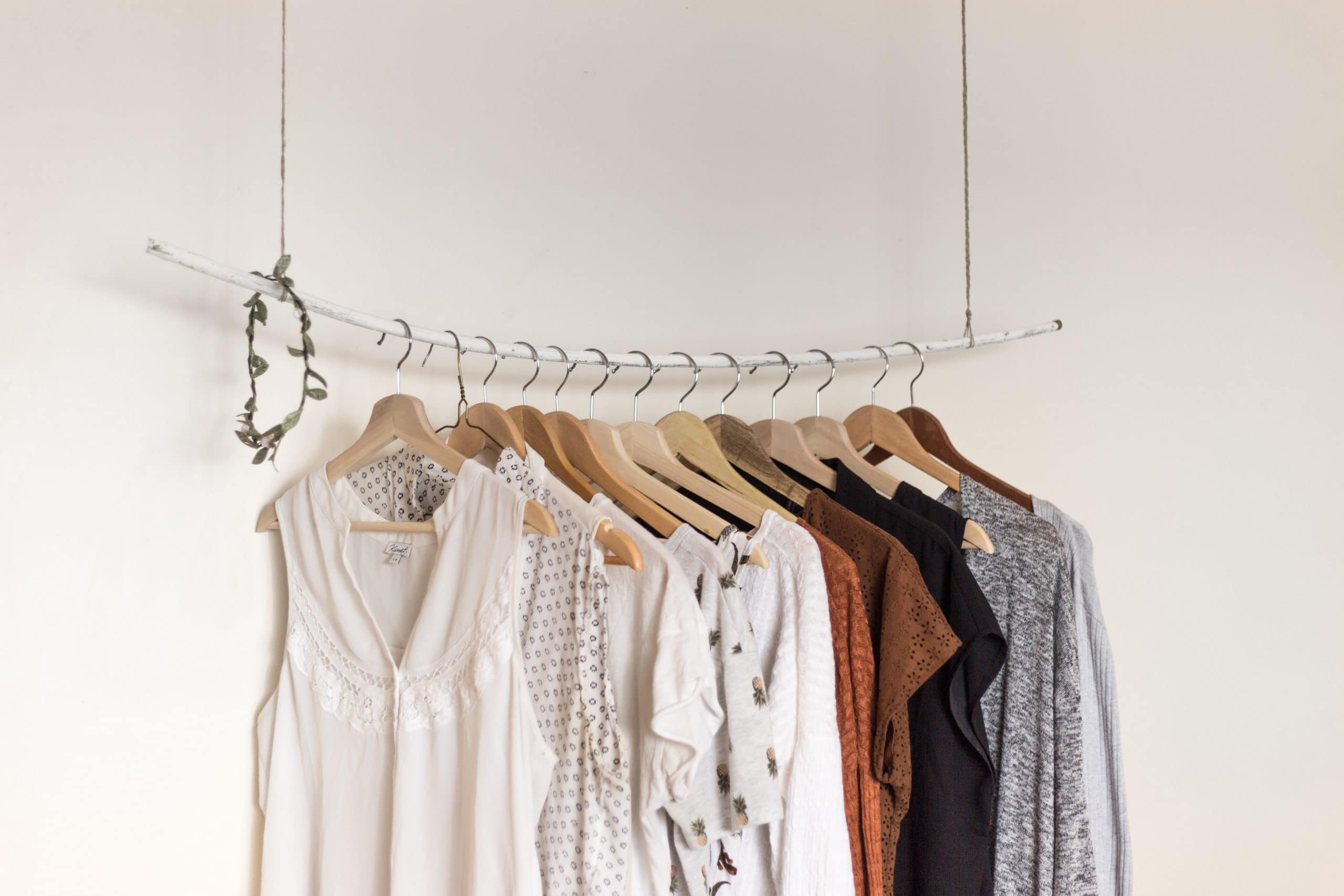 Have you ever thought that it is in fact possible to unwrinkle the polyester apparel without even ironing it? But it is true! And here is how you can do it.
Can't get wrinkles out of polyester? Your shower may help! Yes, simply it. 
Take the synthetic apparel to the bathroom, close all the windows (if there are any) and the door to keep the warmth and moisture inside, and hang the garment on the shower rod. After 10 or 15 minutes, the fabric will start de-wrinkling or, depending on how badly wrinkled it was before, it will be ready to be put on.
A tumble-dryer is another option. To use it, mix together one part of any fabric softener good for synthetics and three parts water, pulverize it over the gatherings, put the apparel into the barrel together with a damp towel and start the dryer for ten minutes.
If the crinkles are not gone, repeat the cycle again.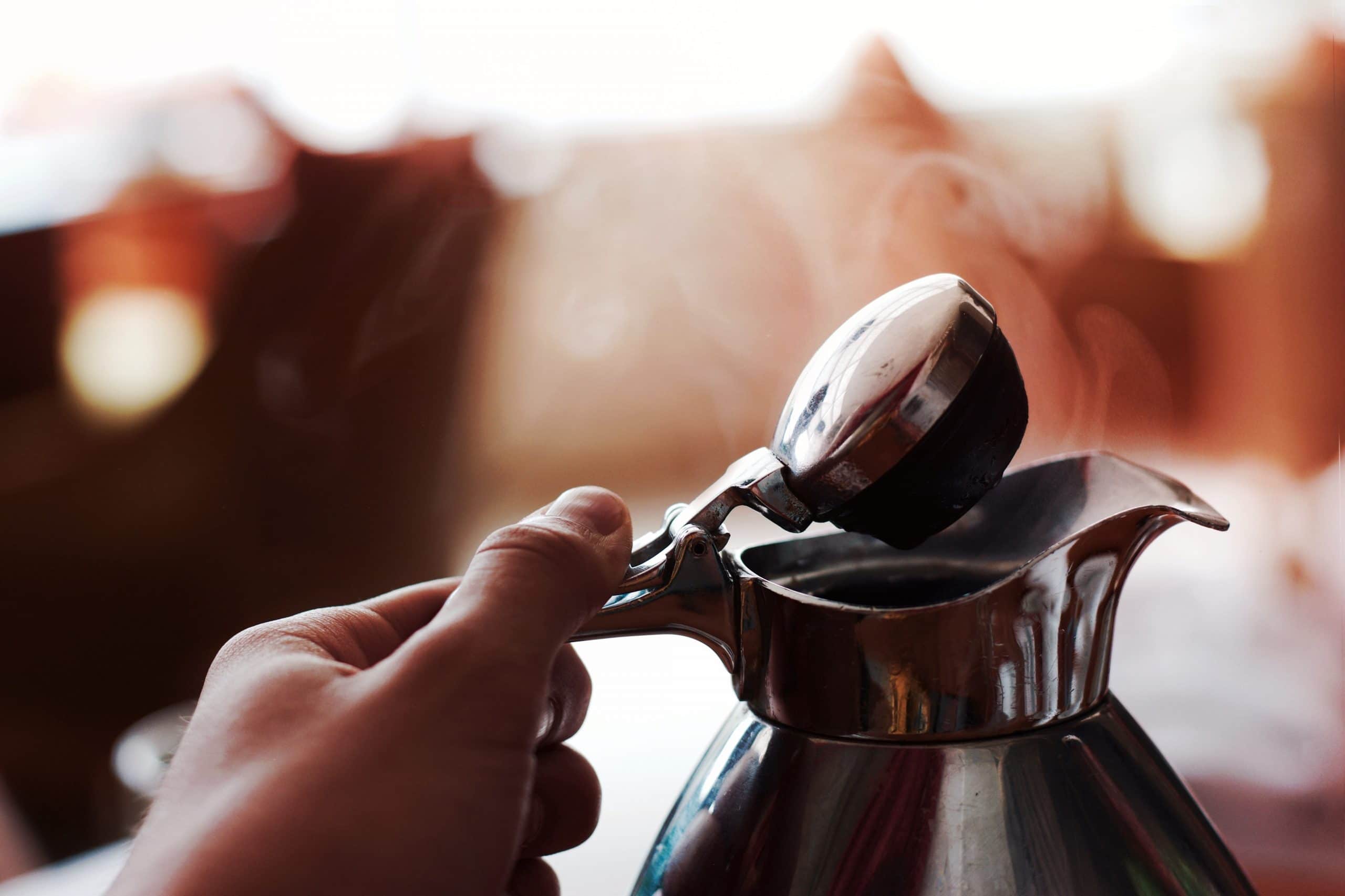 As a variant, try to simply pulverize the unwrinkling mixture over the garment and hang it up to dry.
Getting wrinkles out of polyester using a hairdryer
Probably the fastest way to get rid of the crinkles is to turn on the hairdryer, direct the airflow to the areas that need to be treated and see how they are vanishing.
To destroy the corrugations, lay the apparel on the flat and firm surface like a tabletop, take a damp towel and, pressing it carefully, treat the shrunken areas with it.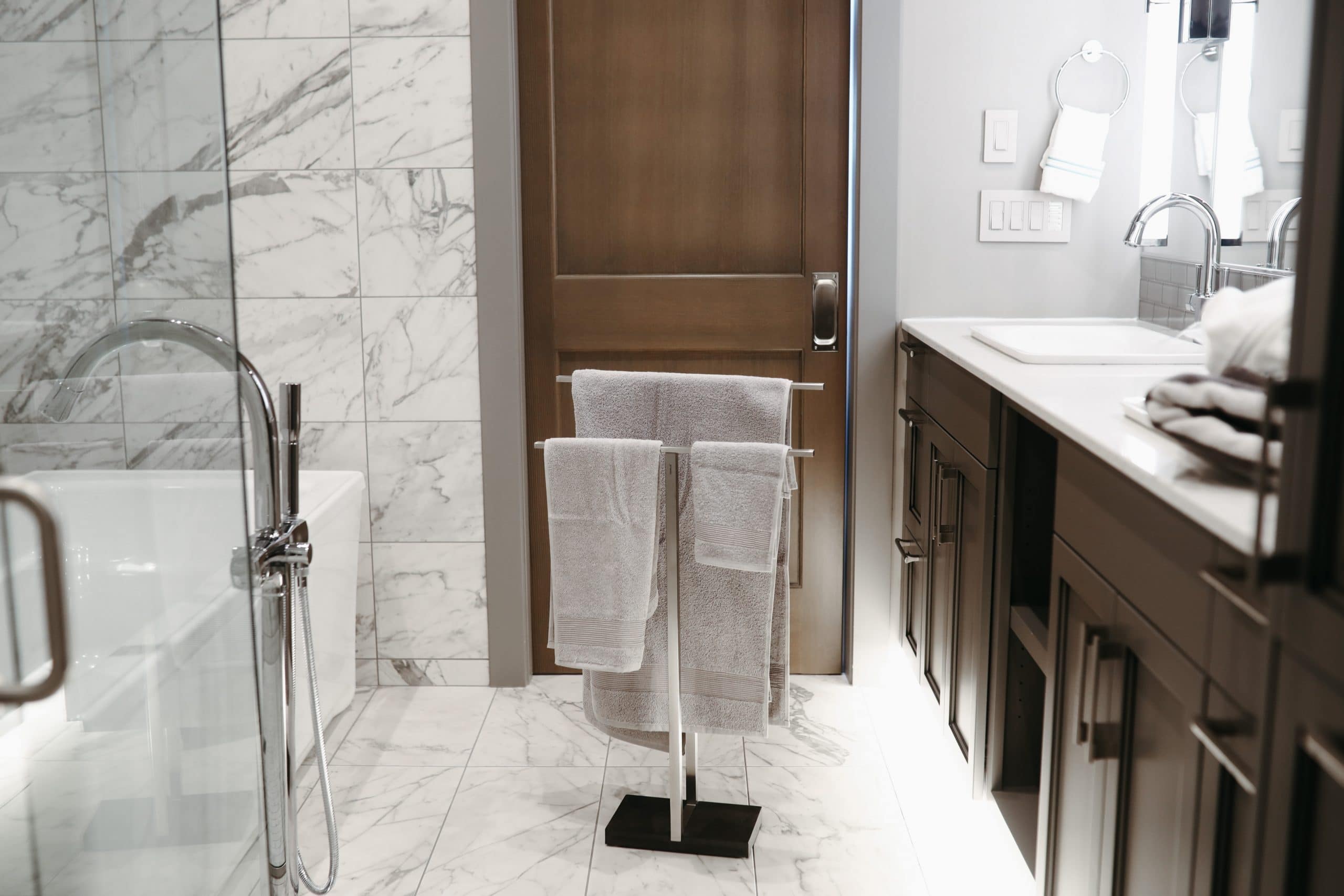 Hang your item to dry and straighten itself.
Vinegar solution for unwrinkling
To remove wrinkles from polyester, prepare a vinegar and water solution using one part vinegar and three parts water. Pulverize it over the corrugations and hang the apparel to dry.
All of these methods are easy to do and none of them requires any special or expensive means and products to treat the wrinkles. To choose the best one that fits your polyester garment, try them all to see how each of them works on a particular item.
Iron Settings For Polyester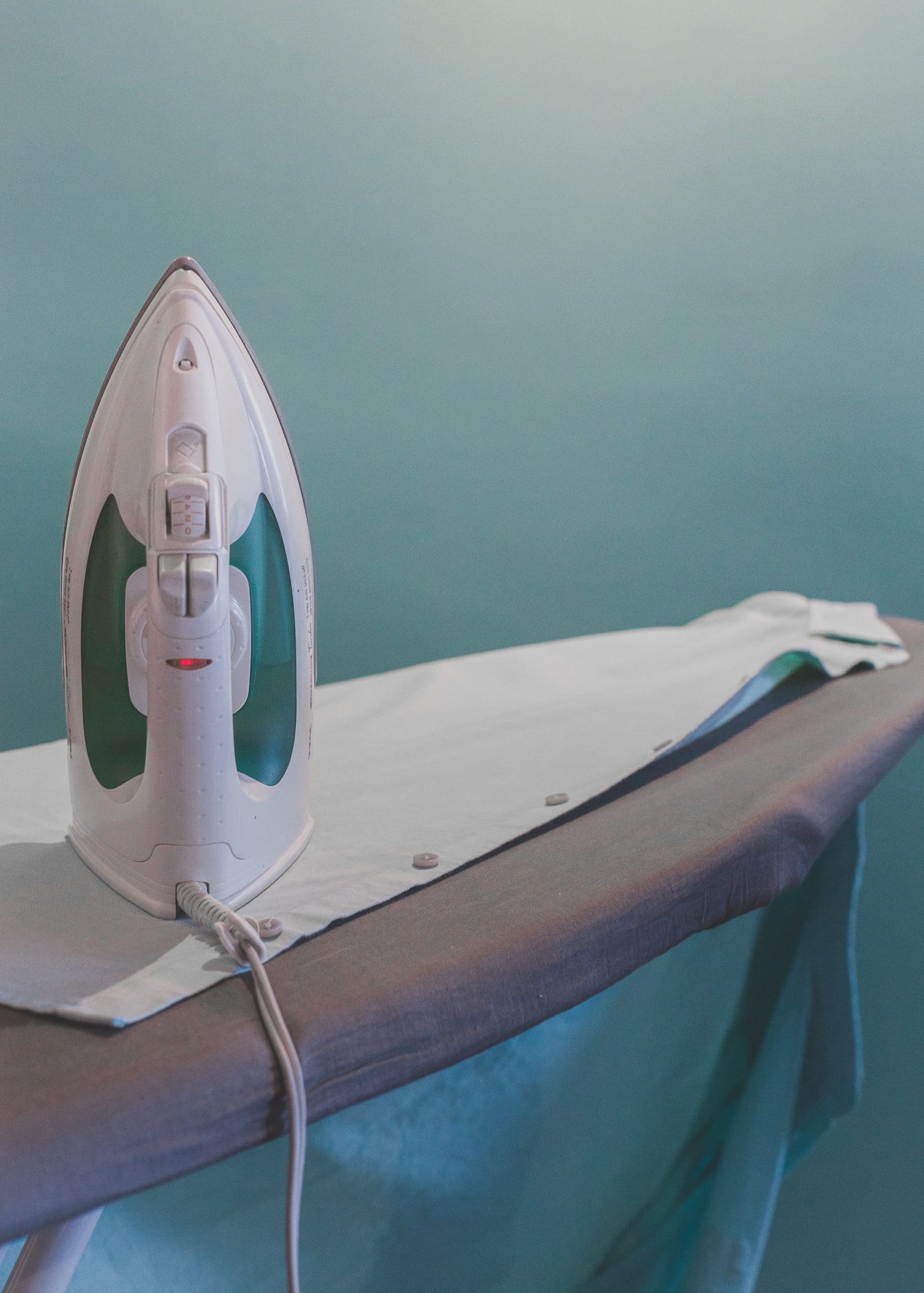 As a synthetic fabric, polyester must be ironed at the temperature of 148 degrees Celsius which is 300 degrees Fahrenheit to remove polyester wrinkles.
In the iron ring, choose the setting number three and be sure you are using a good steam iron!
Steaming Polyester. Instruction And Advice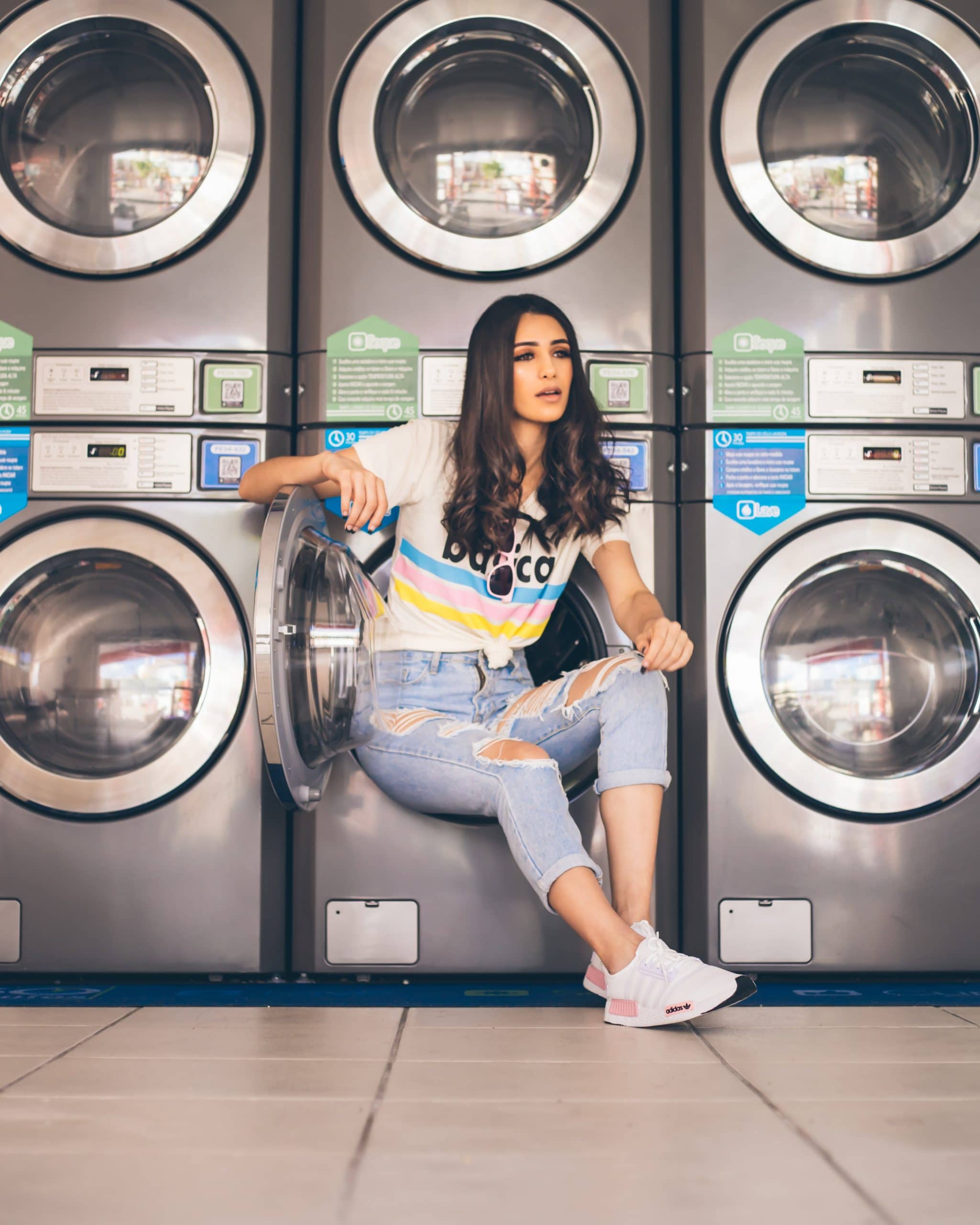 Except for ironing and different homemade methods of removing wrinkles out of polyester, there is one more approach that you can try at home. 
Steaming. 
Can you steam polyester? Yes, why not? Simply take a kitchen teapot or electric kettle with water, boil it till it starts to produce a lot of steam and then hold your wrinkled synthetic garment about twelve inches away from the steam letting it treat the gatherings on the fabric.
How to Get Wrinkles Out Of 100% Polyester?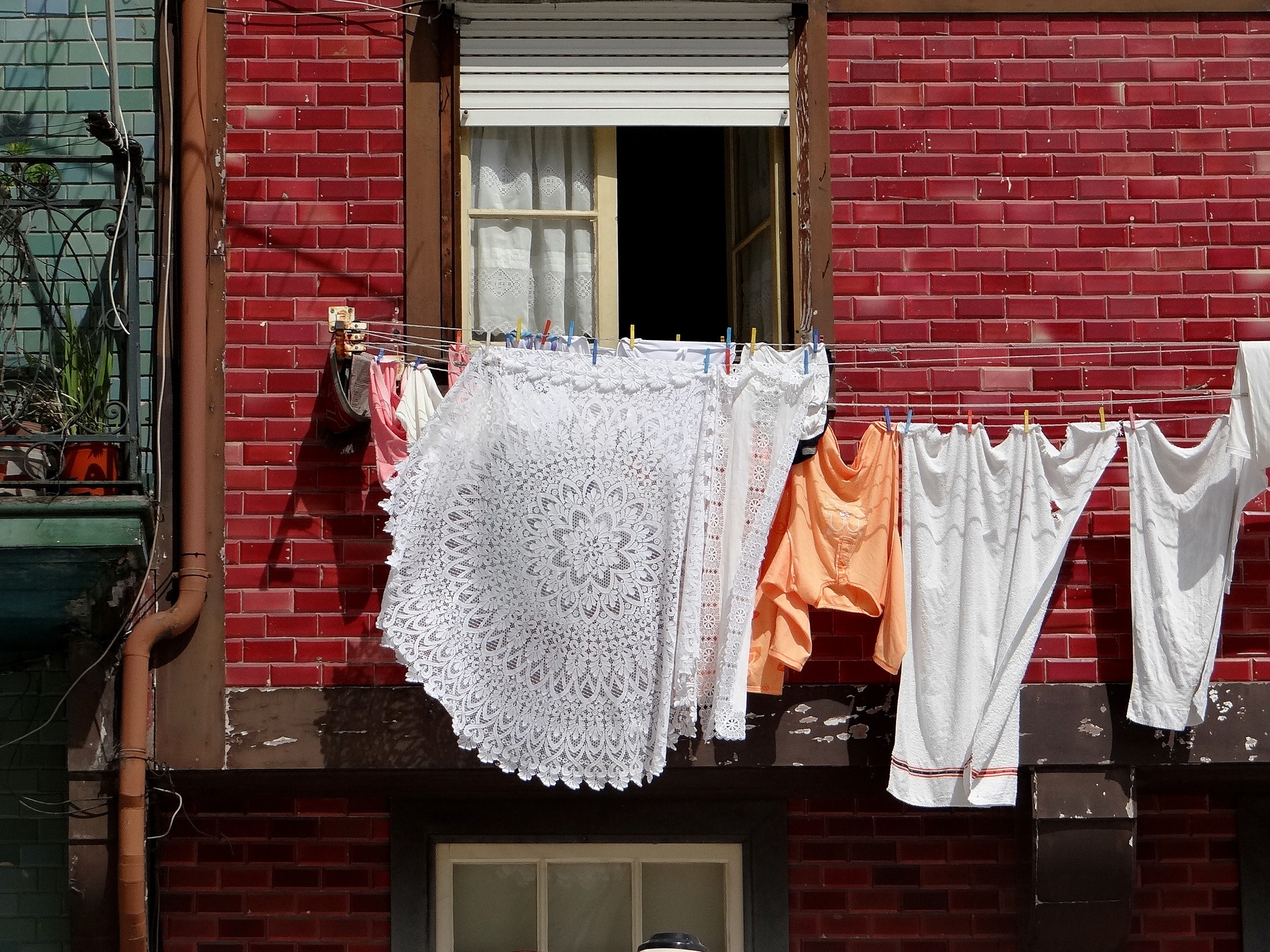 To treat the 100% polyester fabric, start with washing the item in cold water with a mild washing agent using a gentle cycle.
After the wash is finished, take the garment out, shake and hang-dry.
Then you can iron the apparel using the lowest heat setting (note that some irons have a polyester regime) until the gatherings are gone. Another option is to use a special steamer for fabrics.
Hope these tips will help your garments to be always fresh and neat!