Firstly, the quality of artisan mousepad. You will not find such quality anywhere else at all.
No company in the world makes such kind of mousepads.
Secondly, they are unique in sliding, and there are no similar to these Japanese mousepads either.
The sliding speed and control may be similar to some popular mousepads(Hayate > Roccat Hiro, Zero > Qck Heavy), but this is only speed and control.
The type of sliding on these mousepads is unique.
Thirdly, these mousepads have different substrate stiffness with absolutely the same surface.
Not different thicknesses, but different stiffnesses (so comparing them with 2 mm and 4 mm Qck, for example, would be inappropriate).
Types of stiffness of artisan mousepads
XSoft,
Soft,
Mid,
Hard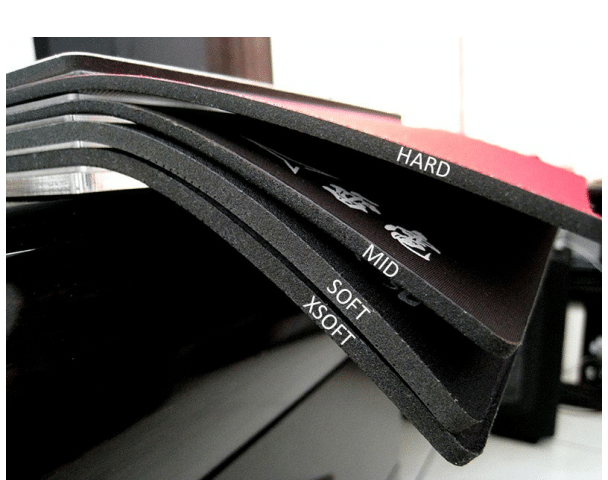 Range from softer to toughest.
XSoft mousepad
Like a sponge, soft and dense, while bending easily and sticking very well to any surface (smooth table, rough table with a wood texture, etc.),
Mid mousepad
Quite hard and looks more like dense foam rubber-like Kinston HyperX Fury mousepad or QPad UC mouse pad.
Soft mousepad
Soft bedding substrateof this artisan mousepad most closely resembles the foam rubber of popular mousepads like SS Qck +, Roccat Taito, Corsair MM200 XL, XTrac Pads Fat Mat and other mousepads that have large-pore rubber.
That is, they are comparable in softness to the substrate, not in structure.
Hard mousepad
Hard bedding substrate does not have any mousepad now, but they seem to resemble those of Zowie G-CM, G-TF mousepads.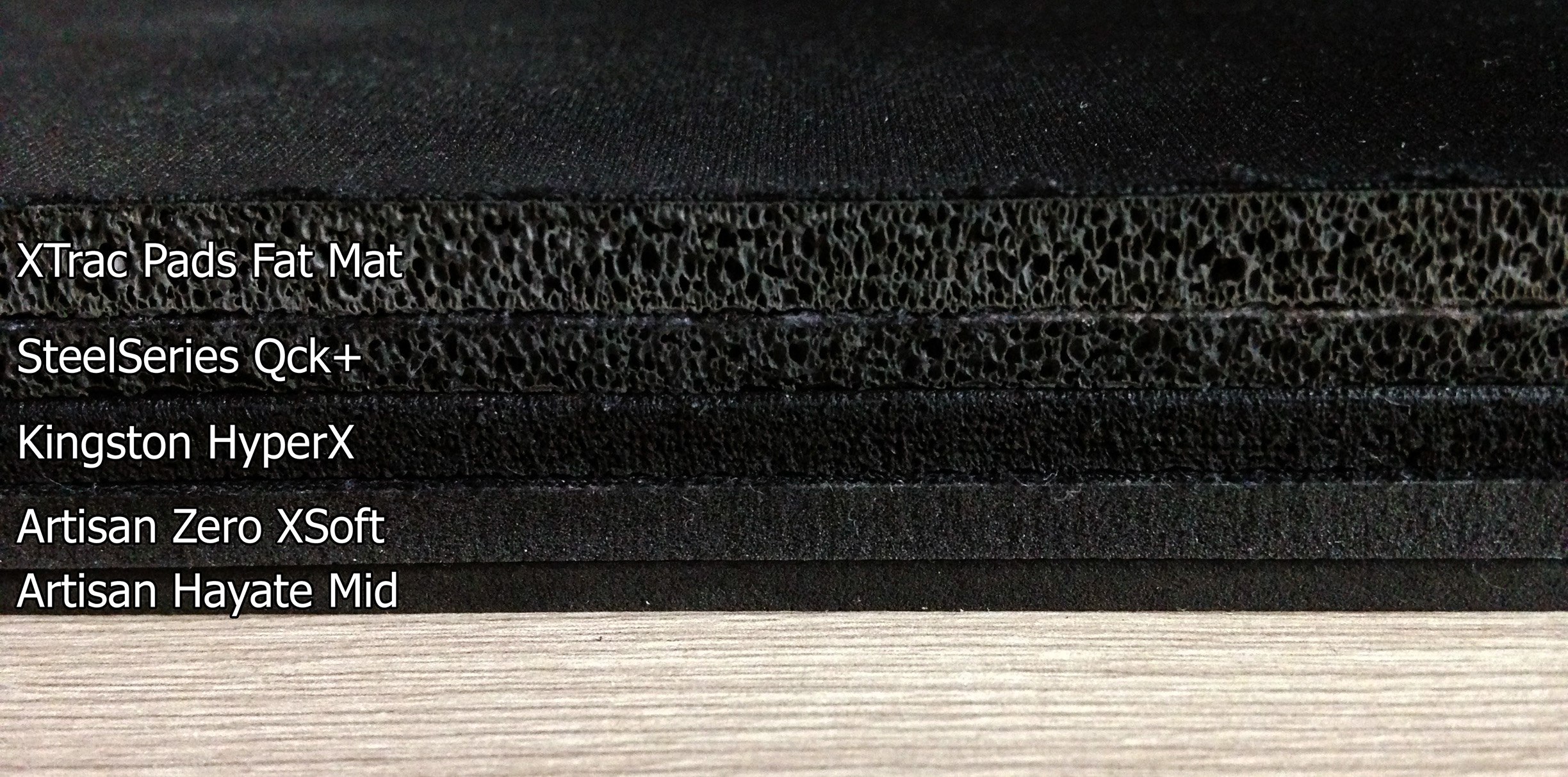 Fourth, artisan mousepad has a three-layer structure: surface, substrate, and base, while the base is made of soft foam rubber with a "papillary" structure, which is molded to almost everything.
The trick is that as soon as you put your hand on the mousepad, it will not move anywhere.
The XSoft artisan mousepad is softer and simply molded onto the table, Mid is harder, making it easier to slide off the table.
But still, they are mounted on a table better than any other japanese or any other mouse pads.
The exception is mousepads with an adhesive surface (Razer, Sphex mousepad, which was glued to the table).
That is, the surface here is reusable.
If it does not stick well, wipe the substrate with a damp cloth, and it will again become sticky.
Well and fifthly, although this already follows from their structure. Artisan mousepads are very light — especially cloth mousepads (every mousepad except Shiden and Shidenkai).
Smell of the mousepads
Smell of the all artisans mousepads are very similar to the new polyester jackets.
Light and pleasant smell.
All mousepads are selling in cardboard envelopes so that they will always be smooth, and there is no need to wait for them to straighten.
There are 7 mousepads in total, and there are two variations of Hayate mousepad.
All mousepads (except Shiden and Shidenkai) are made from synthetic fabric, so mousepads should not be expected here (like Qck black / Qck + with a pattern / XTrac Pads Fat Mat).
Moreover, the synthetics themselves are somewhat rough to the touch, so you have to deal with it for some time.
We range the artisan mousepad in speed, from the slowest and viscous to the fastest and slippery:
Hayabusa
Zero
Hien
Hayate OTSU
Hayate TR / P
Raiden
Shiden
Shidenkai

Now a little about the substrate and size of this japanese gaming mouse pads.
Substrates and Thicknesses
Carpet substrates have different thicknesses:
Mid, Hard- 3 mm,
XSoft, Soft – 4 mm,
Is there any difference which substrate to buy? Yes, definitely.
XSoft, Soft artisan mousepads
Any soft (XSoft, Soft) bedding substrate under the weight of the arm and mouse is squeezed, and this creates additional friction between the carpet and legs of the mouse, which results in greater viscosity, and, as a result, greater control.
Mid artisan mousepads
Rough substrates (Mid) give a very uniform, stable glide (that is, regardless of everything else anywhere and with any mouse, which has different masses, the glide will be the same), so this is the choice of those who want more speed, or playing on low-sense, where it is very important to uniform movement throughout the mousepad.
Since the Mid substrate is practically not deformed, mousepads are obtained a little faster than their counterparts with the XSoft substrate, but at the same time, some control and viscosity are lost.
Their surface is the same, so the choice depends only on personal preference.
Сonclusion: Mid is more for low-sensors, for absolutely smooth gliding, who loves control, and viscosity are preferable to XSoft.
Artisan mousepads have only 3 sizes: S, M, L
We do not indicate the thickness of the bedding substrate since it varies from the mousepad you have chosen (XSoft or Mid, for example).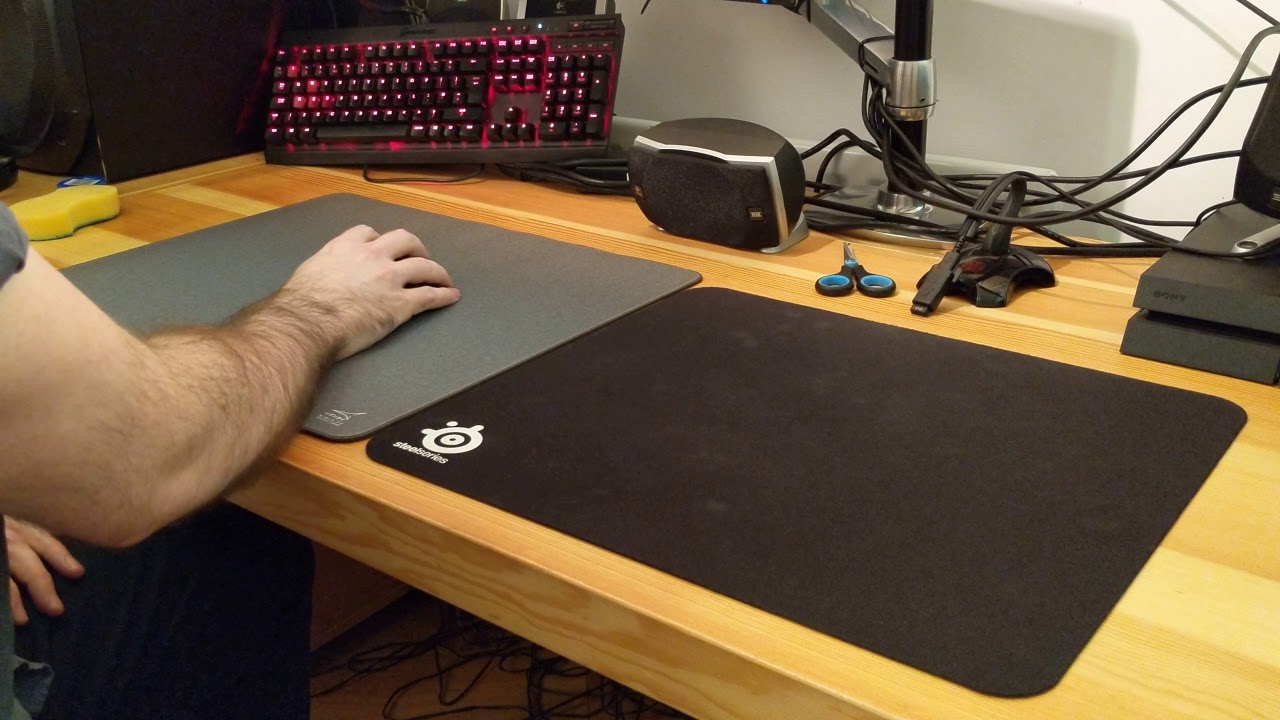 All parameters are in millimeters.
S – 245 x 210
M – 315 x 245
L – 420 x 330
Specification of artisan mousepads
Zero XSoft mousepad
This is a speed mousepad on the surface, but control – on the slip.
It has good friction, with a hsoft bedding substrate. The glide itself is slow (XTrac Pads Fat Mat is the most similar mousepad), but not too viscous.
The fact is that the japanese mouse pad fabric is stiffer than an ordinary mousepad has, and therefore there is no such strong friction.
At the same time, the artisan mousepad has excellent stopping power, and in couple with the xsoft substrate, very good control is felt.
It is more oily than qck heavy, but less viscous than a fat mat.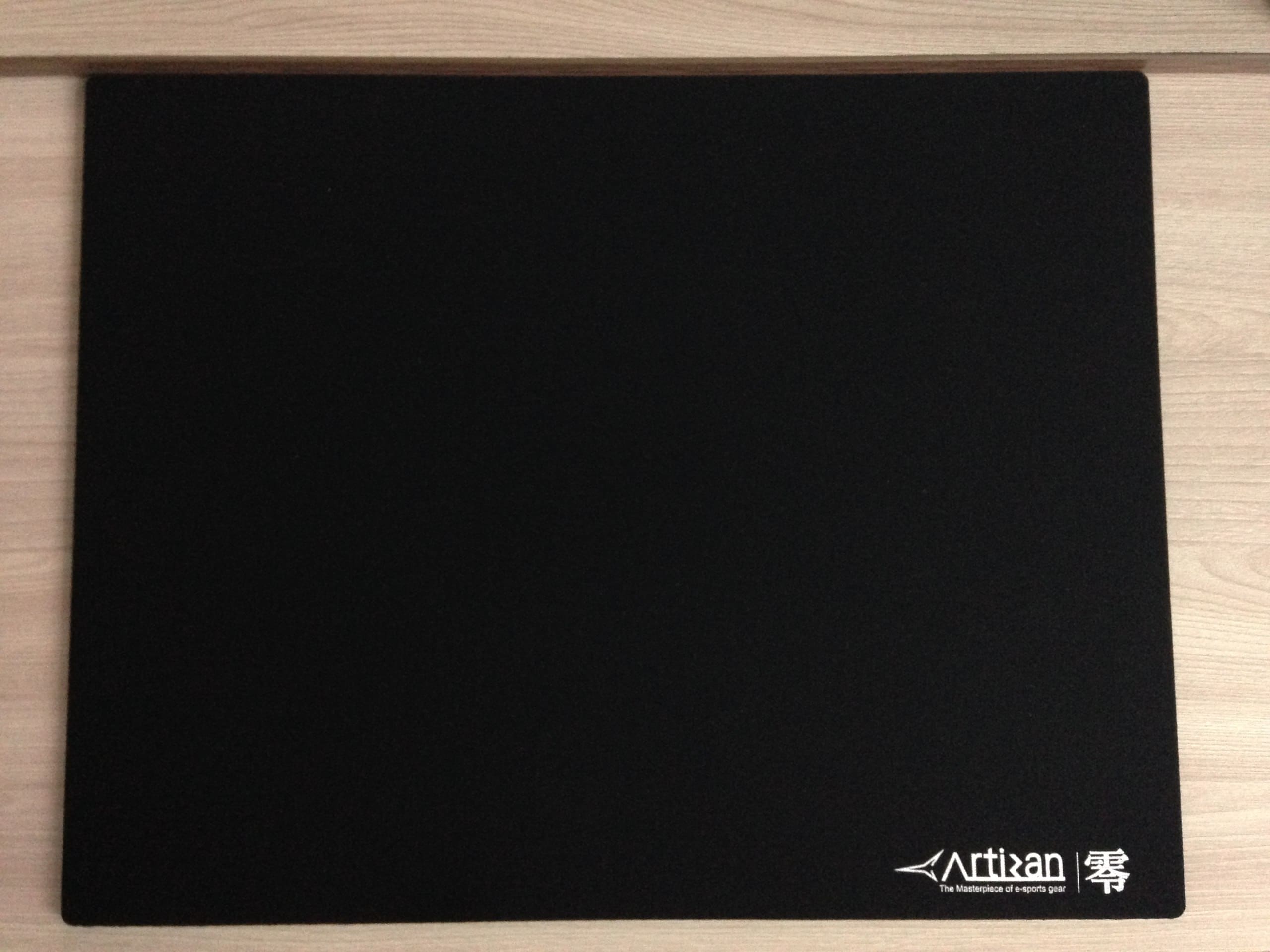 In general, very good control over each movement and rather low speed. Ideal for high sensors. For fans to wave, it is worth taking a mid substrate. With a mid-liner, the zero is more like the XTrac Pads Ripper.
Gliding is slower horizontally.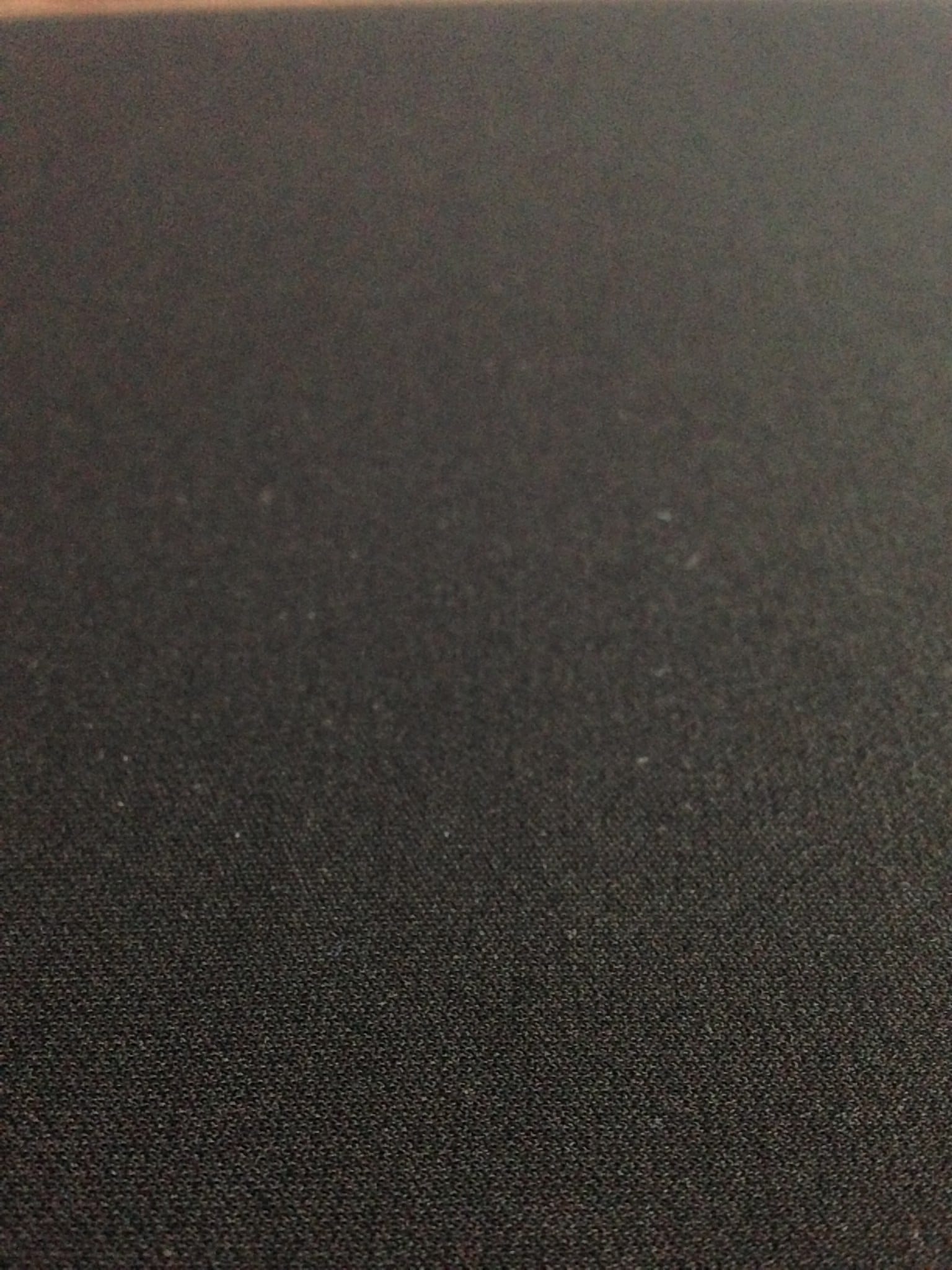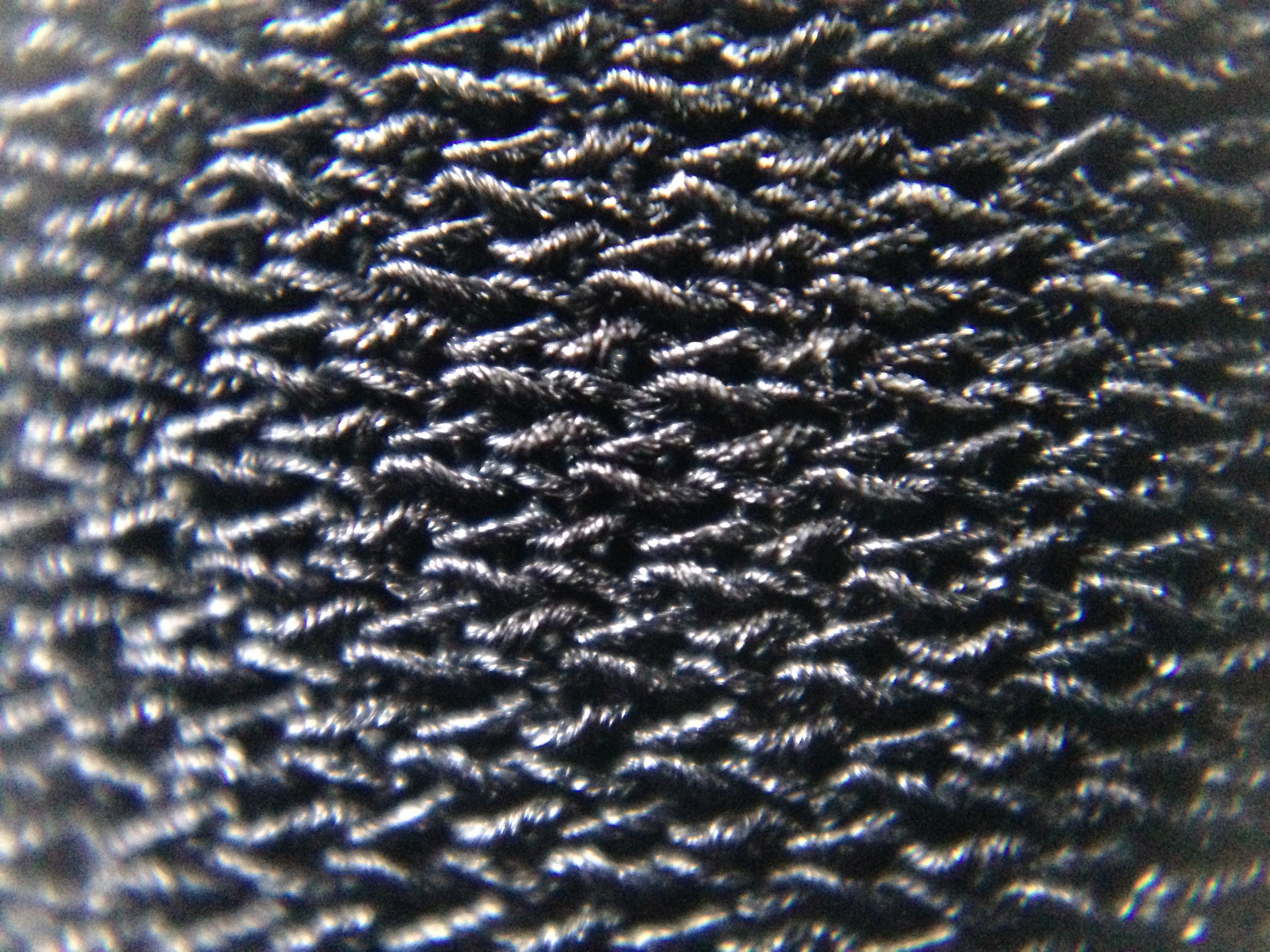 Excellent in dust collecting.
You can clean this mousepad with liquid hand soap.
Hien XSoft mousepad
It has a very rough, highly textured surface artisan Hien mousepad, and when you move the mouse, you get the feeling that you are traveling along the pavement, along the cobblestones.
That is, this carpet has very strong feedback, and it is, in owr opinion, more tangible than on any other artisan mousepad.
At the same time, gliding even on a hsoft substrate is rather fast, faster than on qck + with a picture, but its control is better.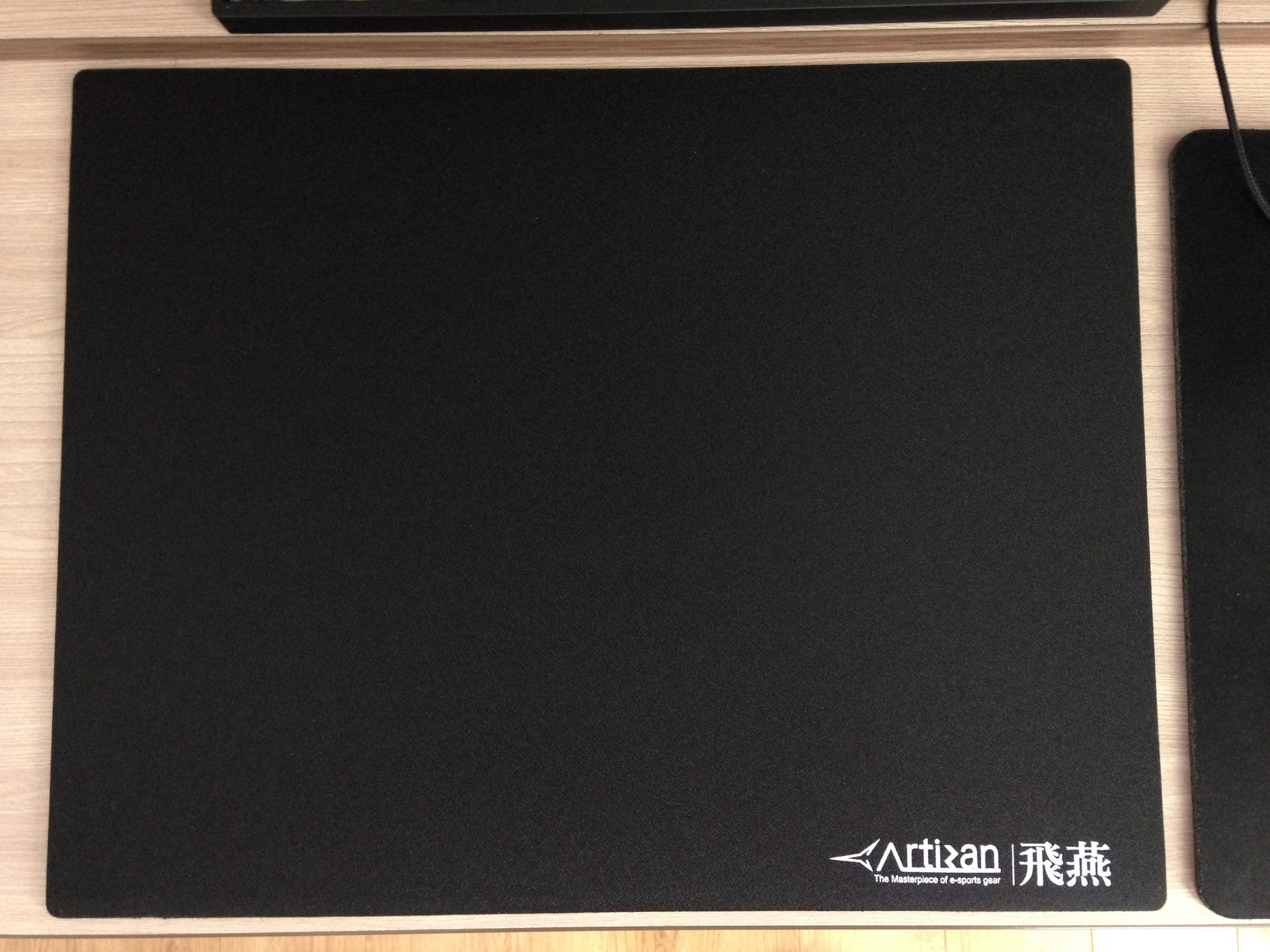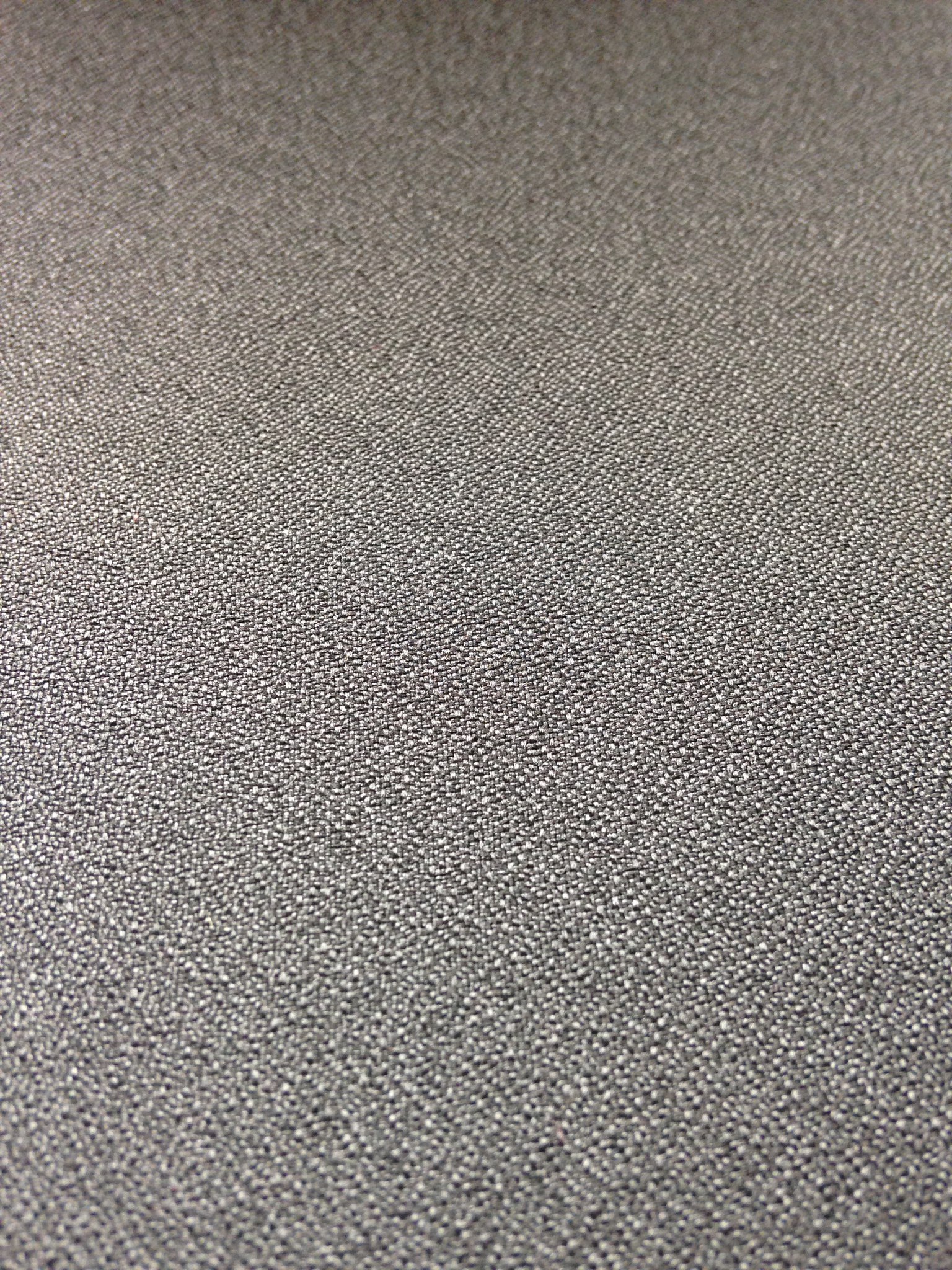 He has good speed, control – too, but for those who love viscous gliding, it is not the best option.
It is suitable specifically for control in motion, and the mousepad is much faster than zero in speed.
The speed is comparable to Qck mousepad + with the pattern, but the surface is much more textured and rough. It collects less dust than other carpets, although dust and dirt still clog a little into the space between the weaving.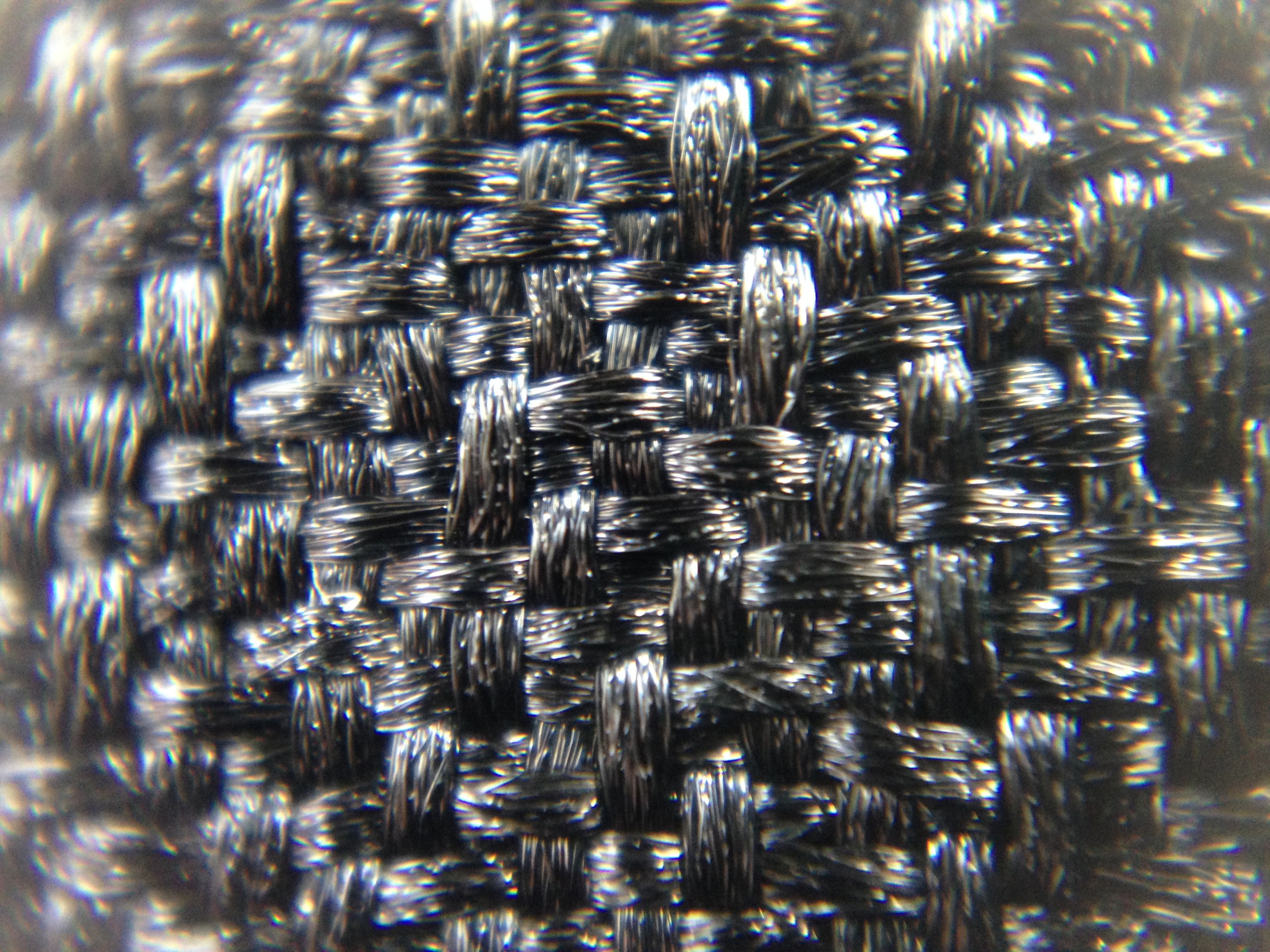 Any Hayate mousepad felt less textured and smoother and more pleasant to the touch than Hien mousepad.
Slipping horizontally is slower than vertically.
Hayate (Hayate TR / P) XSoft mousepad
This is a good gaming mousepad, it's a great carpet in terms of speed and control.
This artisan Hayate is comparable in speed to QCK mousepad + with a picture (faster), Kingston HyperX Fury mousepad, and the new composite carpets (Hiro, CM Power).
It is also somewhat similar to the Zowie G-TF Speed mousepad. It has a subtle texture, but at the same time, feedback is well felt on it.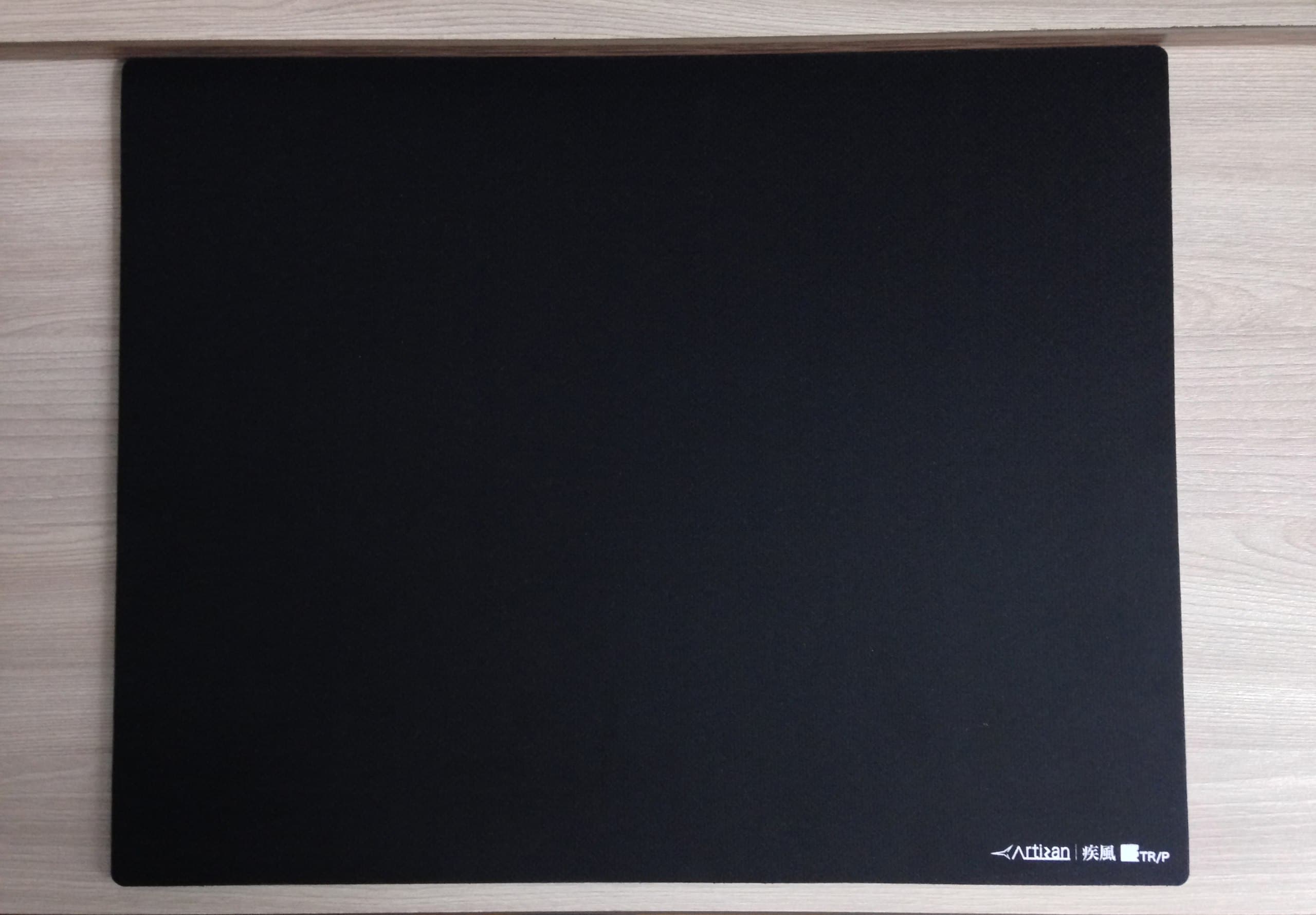 And if traditional high-speed japanese mouse pad have quick glide and not the best control, then there is also kickback (it is barely noticeable, gives a slight tingling in the fingers when you touch the surface, which allows you to control the movement), and control is much more pronounced.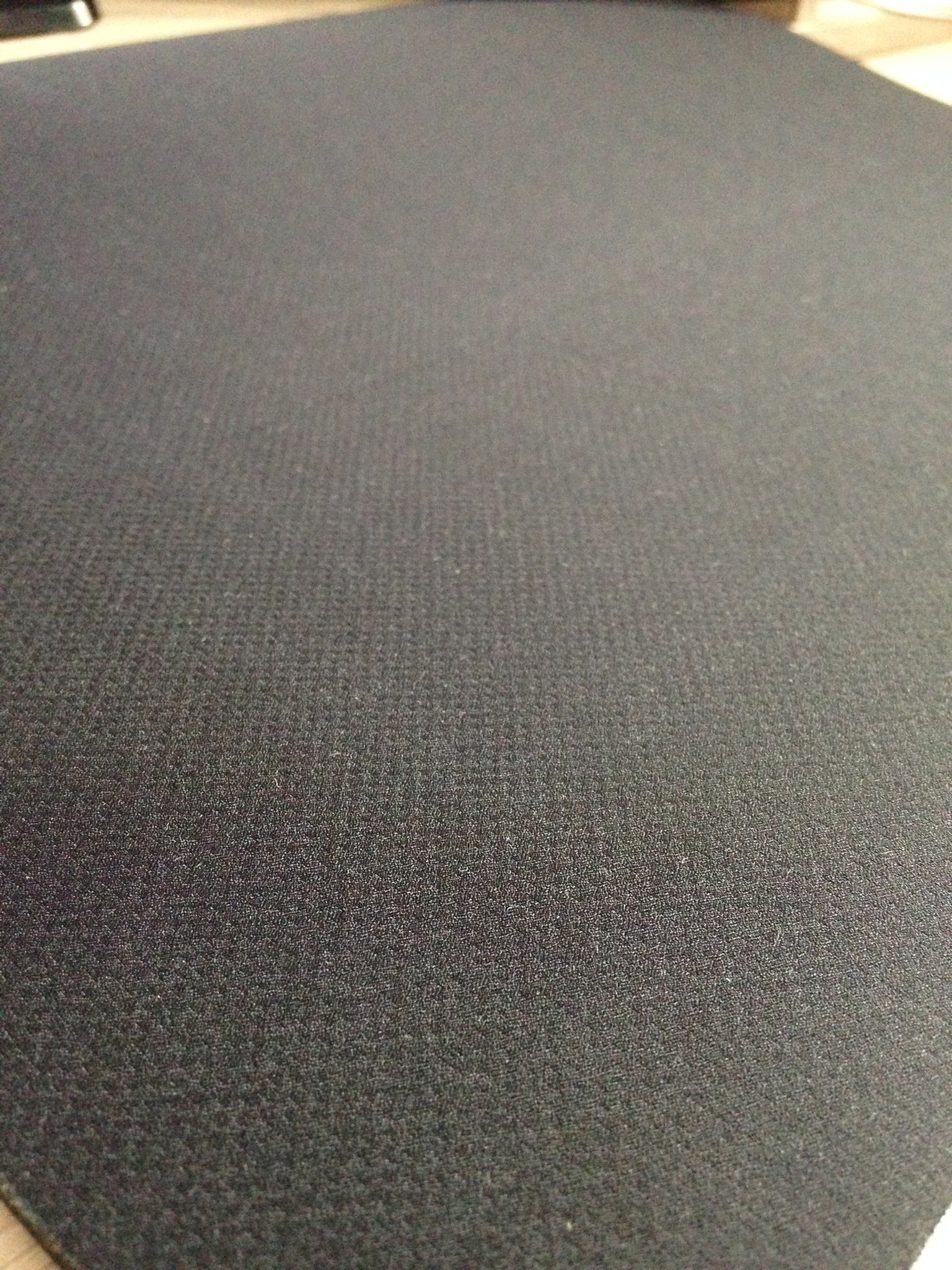 Gliding is quick, but slightly rough (surface, again, synthetics) and slightly oily. The stopping power is better than any mousepad with a similar speed – the advantage of a pure fabric, albeit synthetic, surface, and soft bedding.In general, this is a balanced high-speed artisan mousepad, which, moreover, does not kill up the mouse legs, as it is made of cloth.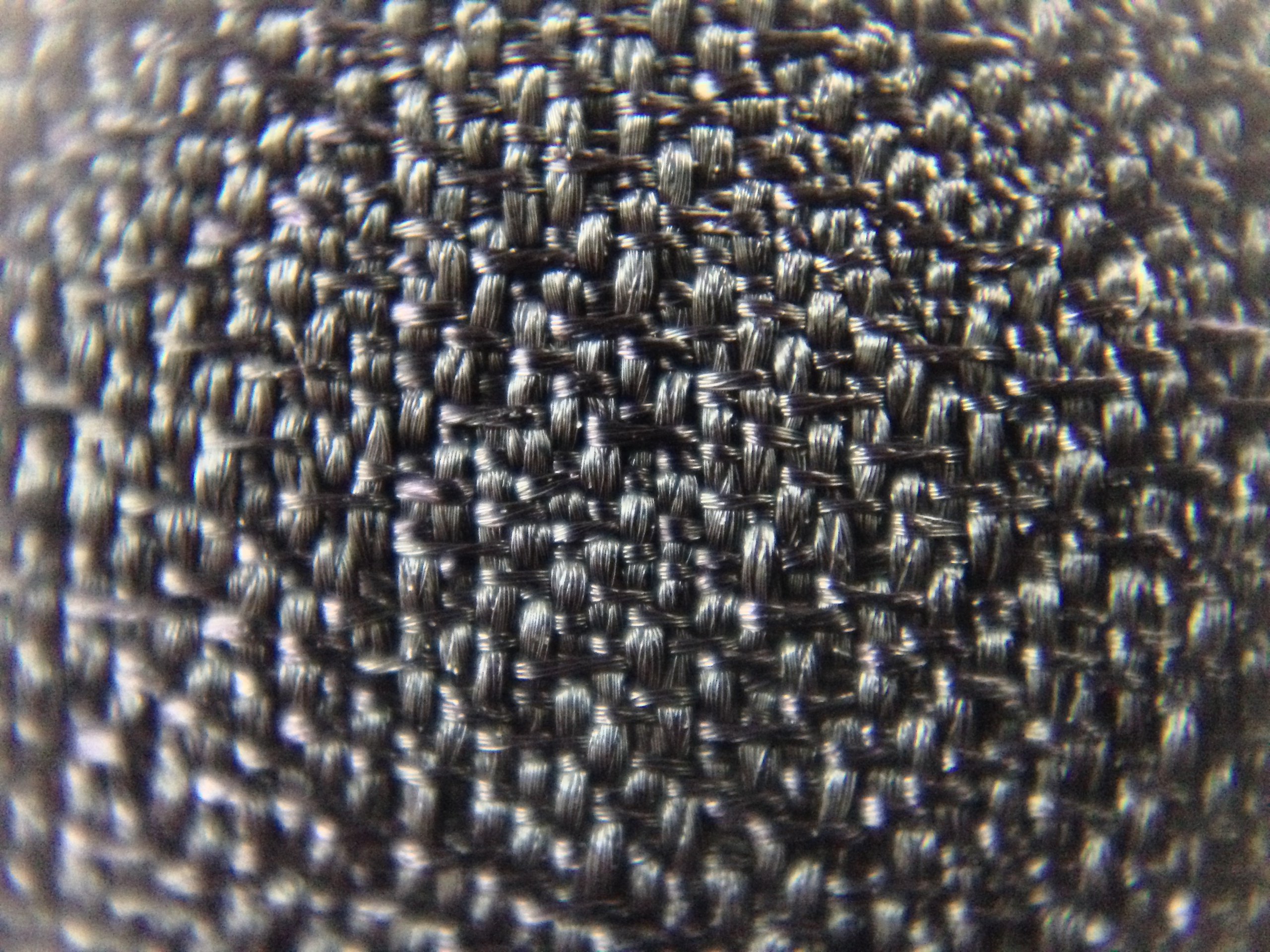 Gliding is slower vertically, collects dust well.
Hayate OTSU Mid Mousepad
Similar to the previous mousepad, but with a couple of differences. Firstly, it has a different surface (different weaving); in terms of sliding with the bedding substrate, the mid is comparable in speed to composite mousepads.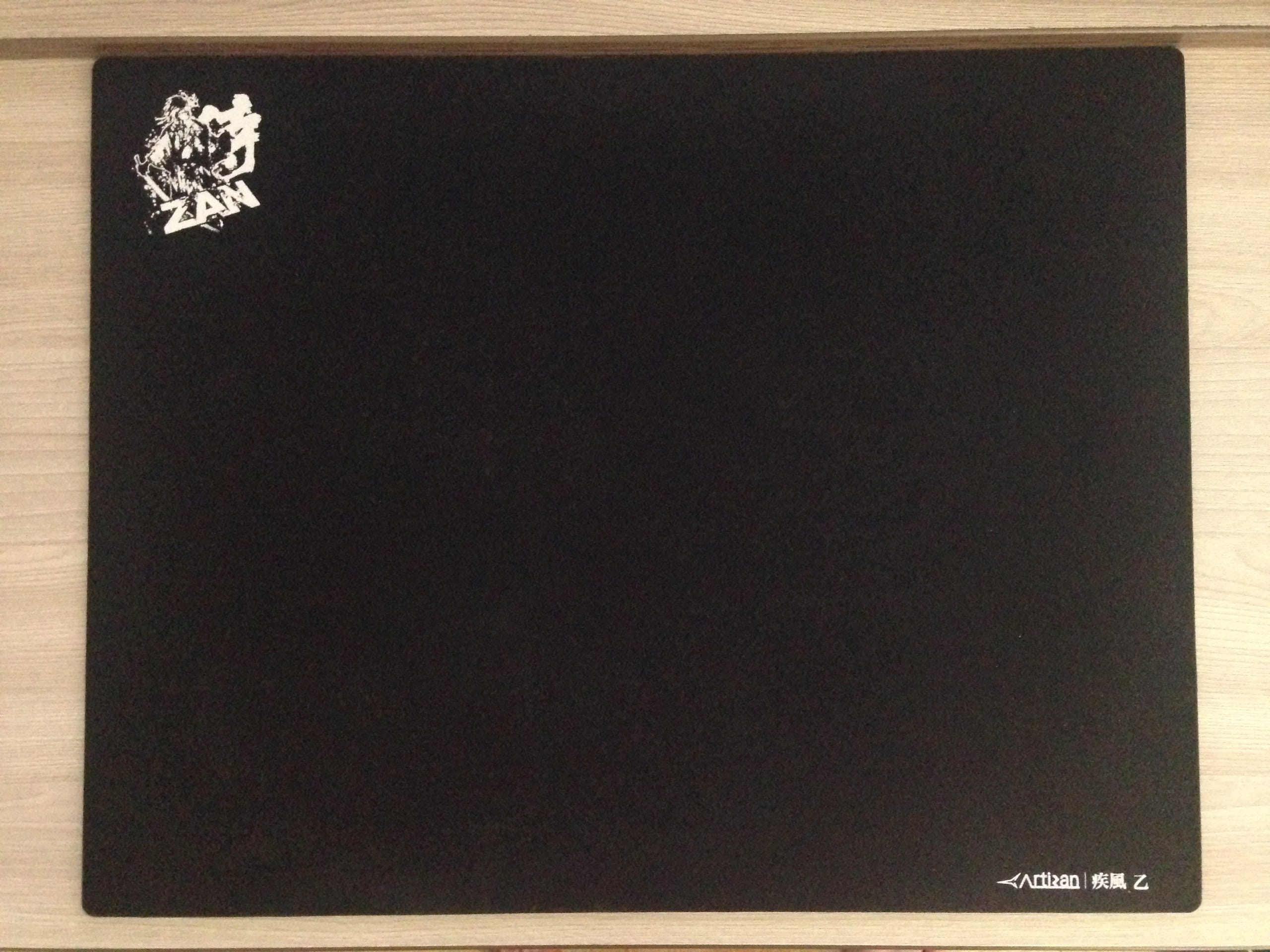 Literally a little slower. The texture itself is a little more palpable than the usual artisan Hayate. Because of the mid bedding substrate, the mouse movement is extremely stable, easy to start, the glide itself is quite oily, and the surface feels like a weak magnet.
That is, it does not seem to attract, but it also preserves this oiliness, this feedback.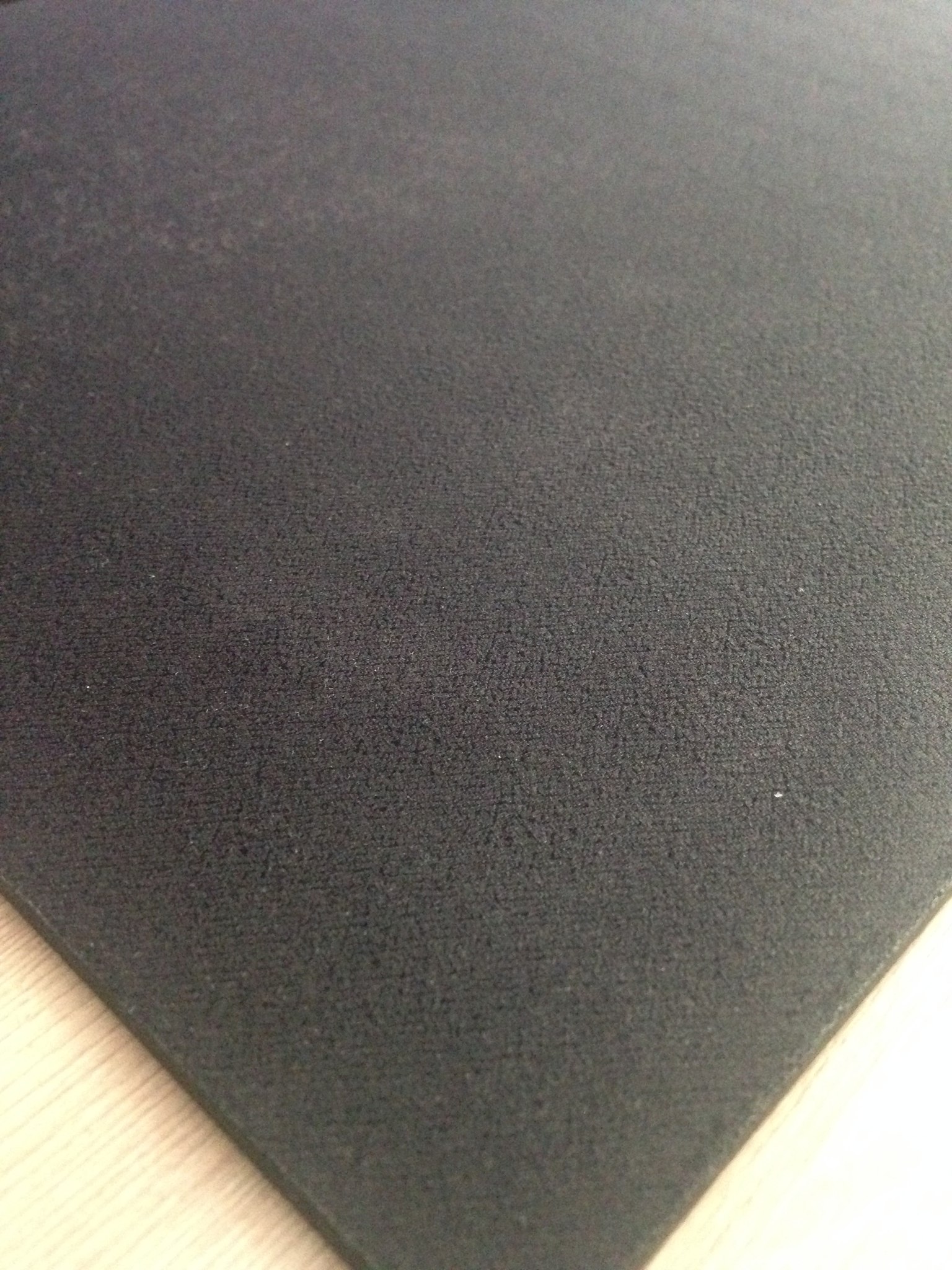 His control, again, is better than that of other carpets with similar speed, stopping ability is also great.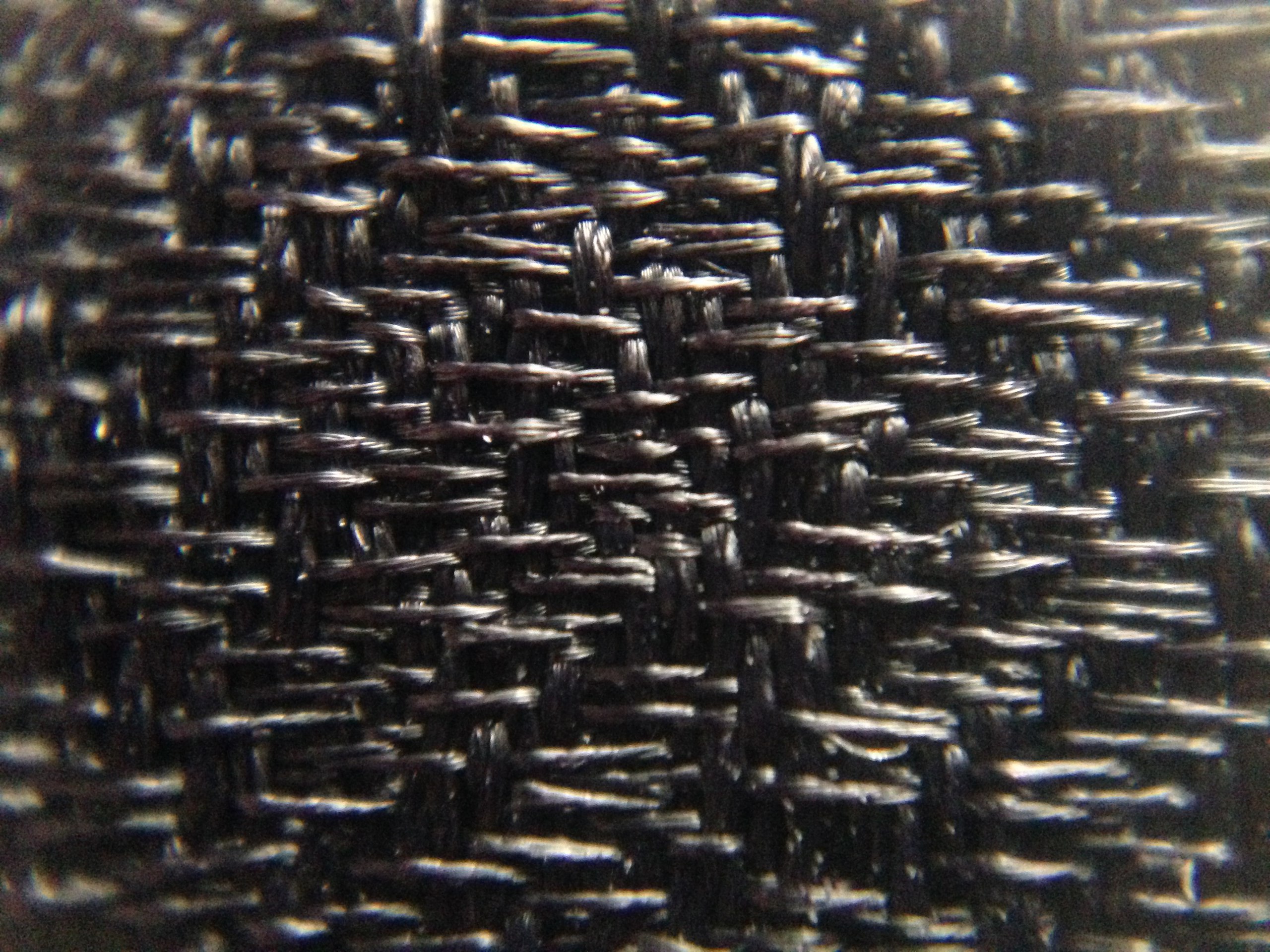 Dust collects good, and it is cleaned quite poorly. That is, over time, you have to clean this mousepad with a brush quite often.
Glide a little slower vertically.
Shiden XSoft mousepad
In theory, the artisan pad is faster than Raiden, similar in sliding to the plastic.
The vertical and horizontal glide of the Shiden mousepad is the same.
Really, unlike plastic, this carpet does not erase the mouse's legs.
Perfect for low-sensors, and it's also convenient to work with graphics with a low sense. At high dpi, it is tough to control the mouse.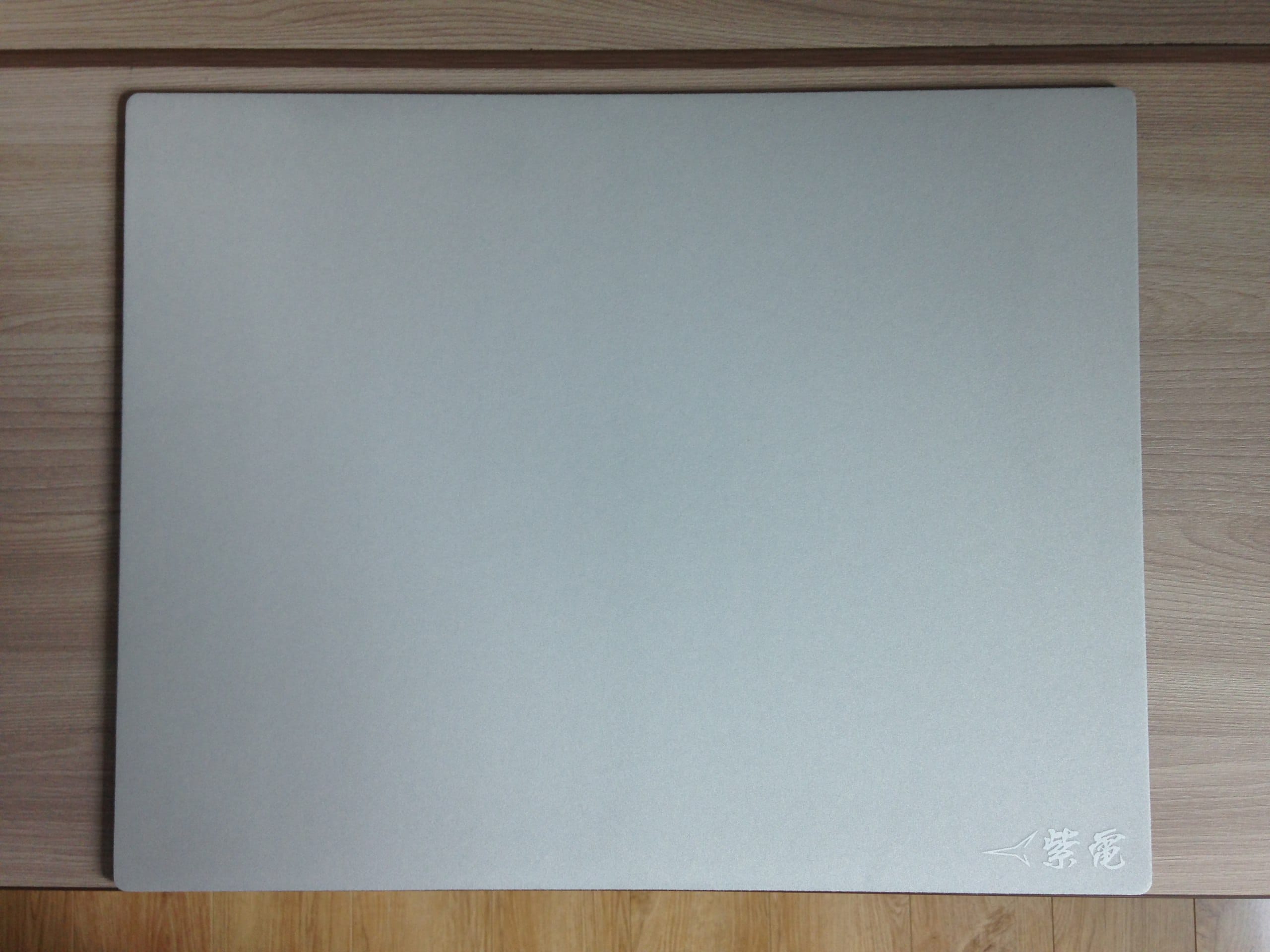 The feedback – is a small tremor, a slight vibration of the mouse and hand allows you to at least somehow control the mouse because the control on this carpet is weakly expressed.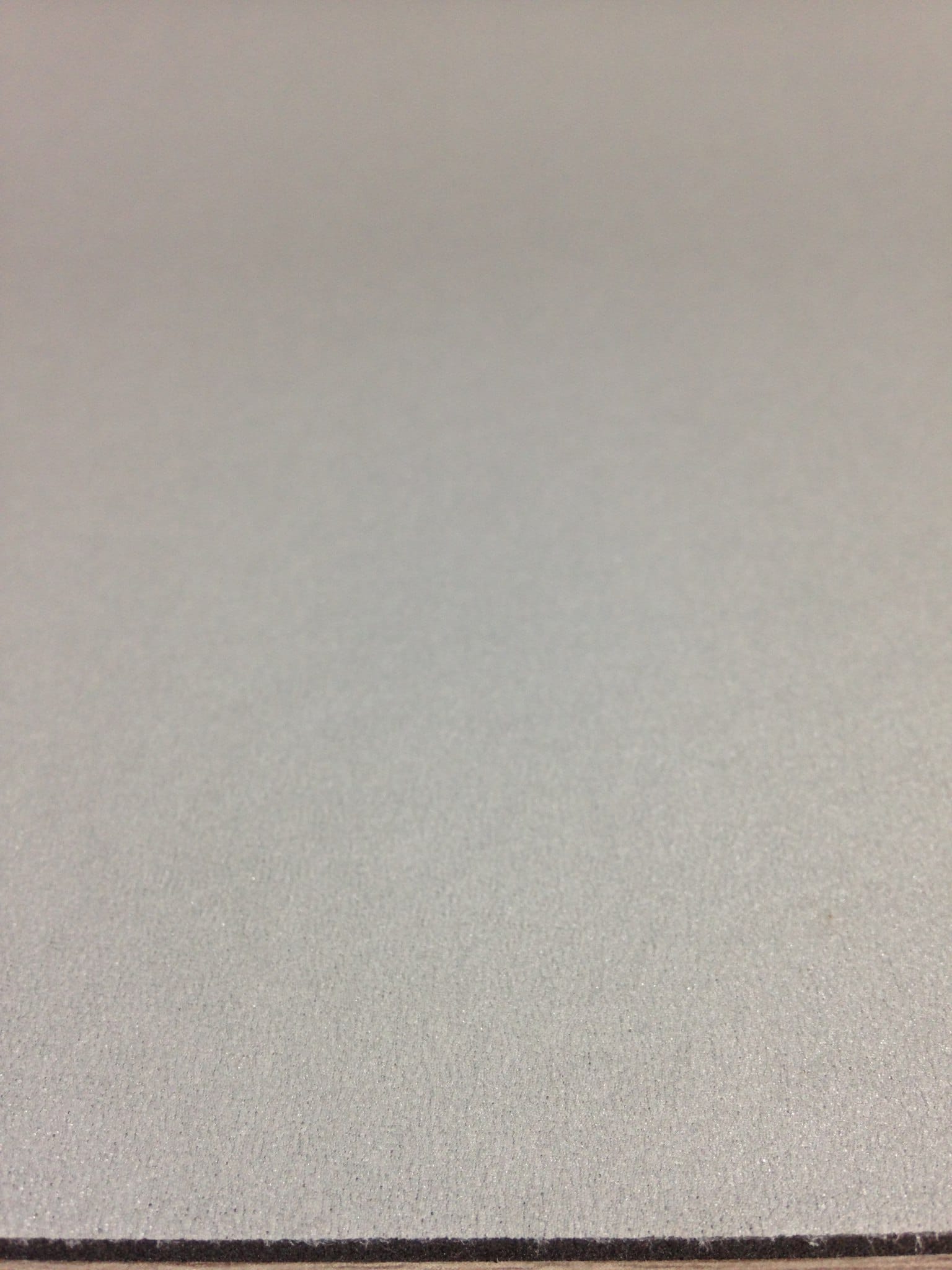 The most exciting thing is what the surface of the artisan shiden is made of.
This is a white cloth on which a scattering of glass balls is glued on top. That is, it is not a "glass spraying", but a glass coated mouse pad.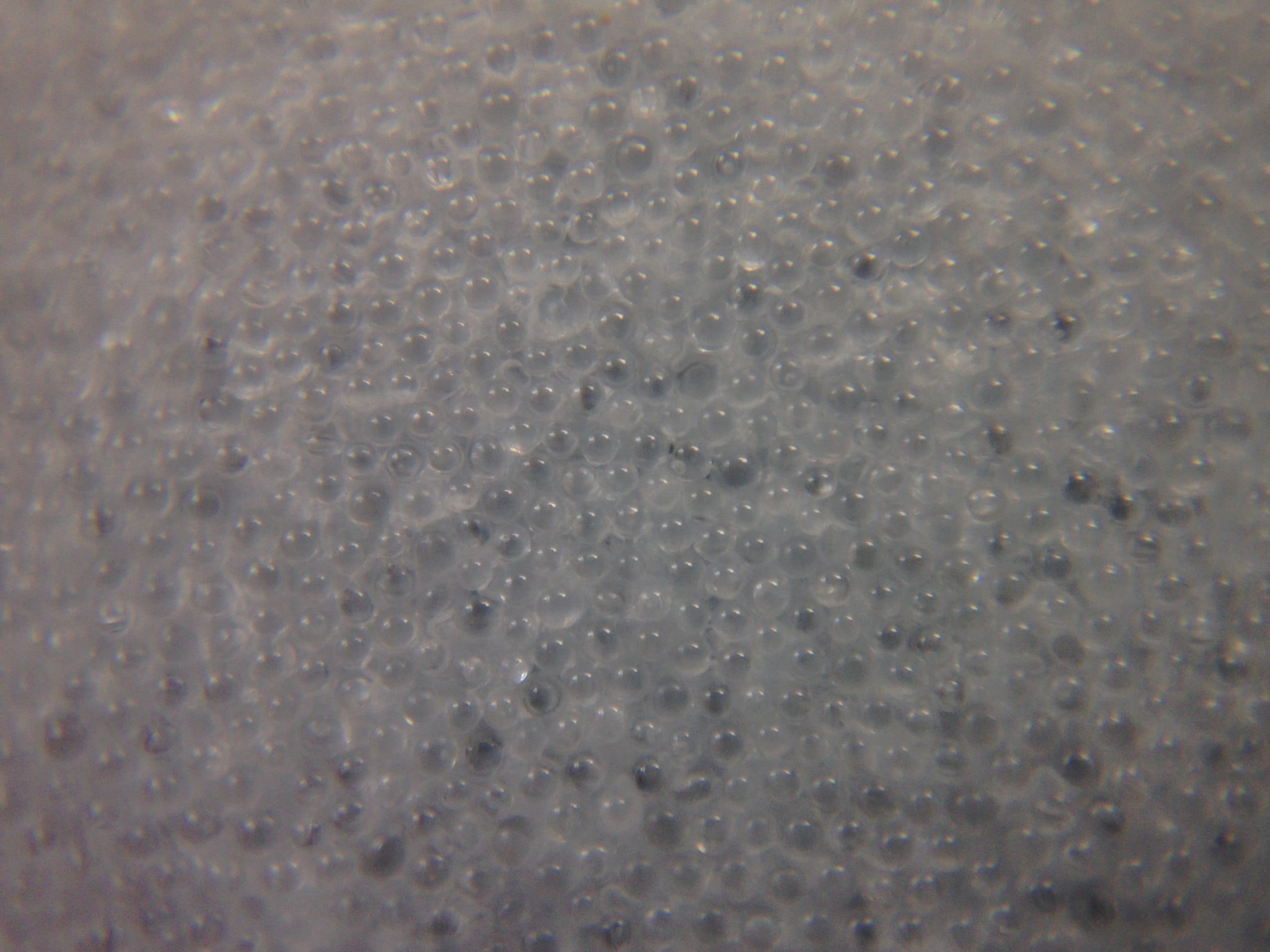 Only not from a single piece, but from small-small spherical balls (which are visible only when enlarged), placed on a cloth basis. Therefore, even with a hsoft bedding substrate, I highly do not recommend bending / folding it into a tube, although the site says "can be rolled up".
Shidenkai mousepad
An even faster carpet, although even the shiden mousepad itself is very fast.
We don't know who can be better then Shidenkai FX, but the mouse will just fly on it.
We have nothing more to add here, except that this is probably the fastest mousepad on the planet.
In general, all cloth mousepads collect dust very well, while Shiden kai mousepad absorbs sweat, so after long-term use, it is recommended to wash all mousepads thoroughly with shampoo.
This table can show all the type of mousepads score on the ranking basis
| | Glide Speed | Glide Control | Feel | Value |
| --- | --- | --- | --- | --- |
| Hien | 2 | 5 | 5 | 6 |
| Zero | 1 | 6 | 1 | 3 |
| Raiden | 5 | 1 | 2 | 2 |
| Shiden | 6 | 2 | 4 | 4 |
| Hayabusa | 3 | 4 | 6 | 1 |
| Hayate | 4 | 3 | 3 | 5 |
Mousepads themselves are reliable (they will not be fluffy and preserve their properties for a long time), however, they require care and careful use.
For example, do not fold them into a tube, especially if the bedding substrate is not hsoft.
That is, these are not artisan mousepads for lan tournaments, which he threw into his bag and went without worrying about its safety.
Frequently Asked Questions
How to clean artisan mousepad?
Use some mild detergent or soapy water and a cloth. Spread the detergent with the dampened cloth over the mousepad, rub for some time then rinse with water.
Best artisan mousepad for csgo?
Artisan Shidenkai has good reviews of the gamers who play CS:GO
Best artisan mousepad for fps?
Artisan Hayate-OTSU gets the best results for fps in last bloggers reviews.
Artisan mousepad vs qck
Some artisan models are showing best perfomance that qck mousepads and the covering is more smooth and unique on them.
CHOOSE YOUR FAVORITE ARTISAN MOUSEPAD WITH US