People tend to spend a lot of time in bathrooms, which is all the more reason why bathrooms should be paid special attention during the designing process.
With the interior design reaching modern peaks in the last decade or so, some ironclad design ideas will make any bathroom look modern, no matter what state it was in.
Herein, exactly these design ideas that make bathrooms more modern are discussed in detail.
Shower Design Ideas
One of the most important aspects of any bathroom is the shower design.
This is especially important in terms of modern-looking bathrooms.
To be more specific, modern bathrooms are all about an uncomplicated and seamless look, which is where walk-in showers fit perfectly.
Along with all of these modern elements, a walk-in shower gives a great sense of spaciousness.
The key design idea here is to layer the space.
More specifically, a feature backdrop of glass, niches for storage, and a foot nook should be considered. In addition to this, in recent years it has become popular to install a slide rail shower that is almost always complemented by a rain shower from the ceiling.
Furthermore, some modern showers that give the full immersive experience have wall jets included among all these other features. The next thing that should be considered in the shower design for a modern bathroom is the lighting.
To illuminate the shower with a modern touch, LED lighting should be implemented because it will create the perfect ambiance.
However, for those who want to fully spoil themselves, chromotherapy showerheads are the way to go.
Last but not least, shower space shape should be thoroughly thought of depending on whether your bathroom can fit around, rectangle, or square shower enclosure.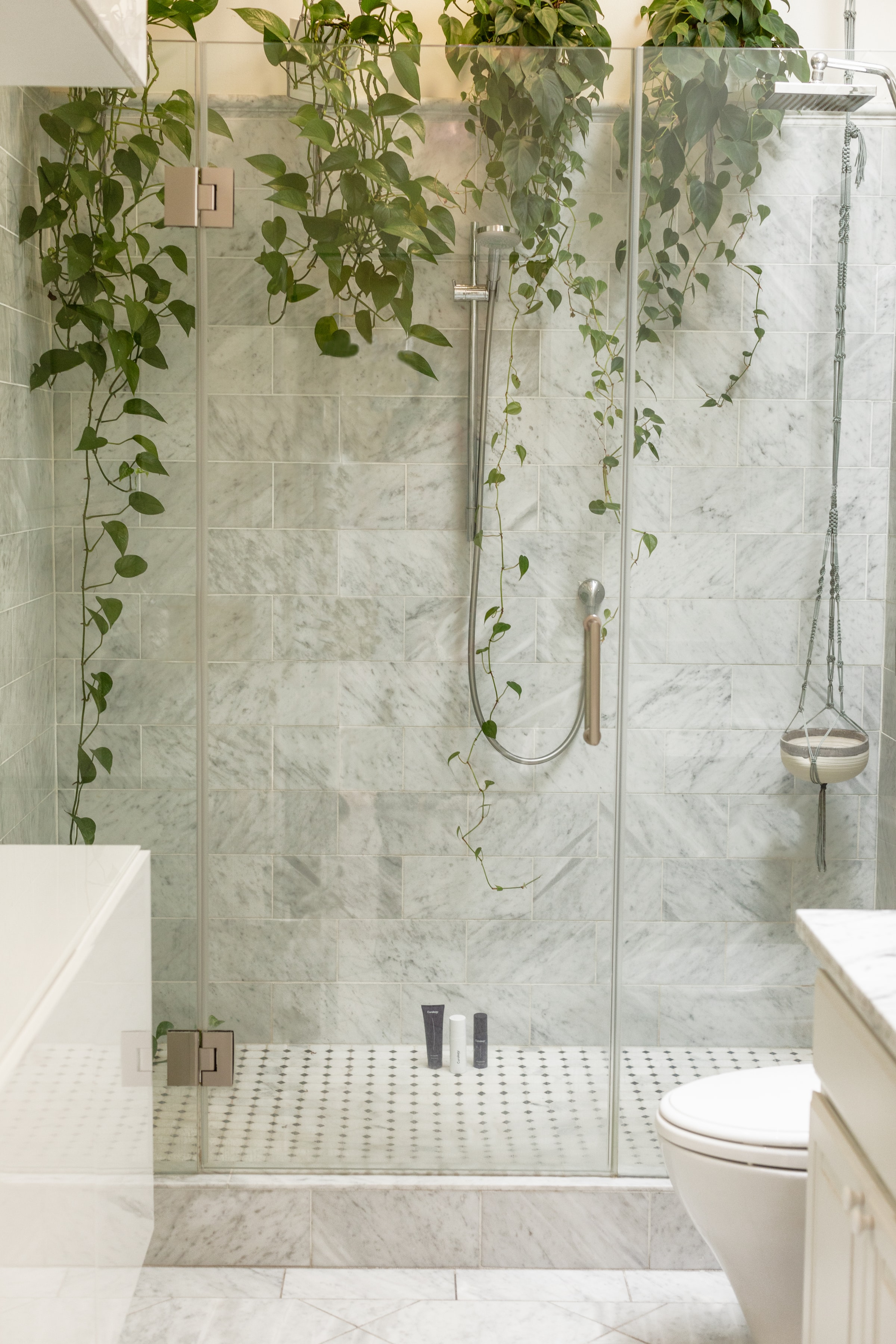 Tiles Are Very Important
There are many design ideas regarding tiles that will make a bathroom look more modern. While there is no singular way to make it appear so, there are still many guidelines that one can follow to make their bathroom modern.
One of the first tips that get mentioned is to mix and match the tiles in the bathroom.
This has become a popular design idea in recent years to make the bathroom appear more modern, no matter in what shape it was in.
Placing at least two types of tiles in one space is a sure way to make a statement.
The simplest example of this is to use different tiles for the walls and the floor, or different tiles for different walls.
The question remains where to find the type of tiles that will fit in perfectly. As the curators of the Porcelanosa showroom note, it might be a good idea to consult specialist showrooms to get a better idea of what kind of tiles will fit best because they will already be on display, and it will be much easier to visualize it.
In addition to this, these specialist warehouses usually have special discounts, so it might be worth the trip.
Another great trick to make a bathroom look more modern is to put the tiles in the same color as the other bathroom walls that don't have tiles. This will give the bathroom ample texture.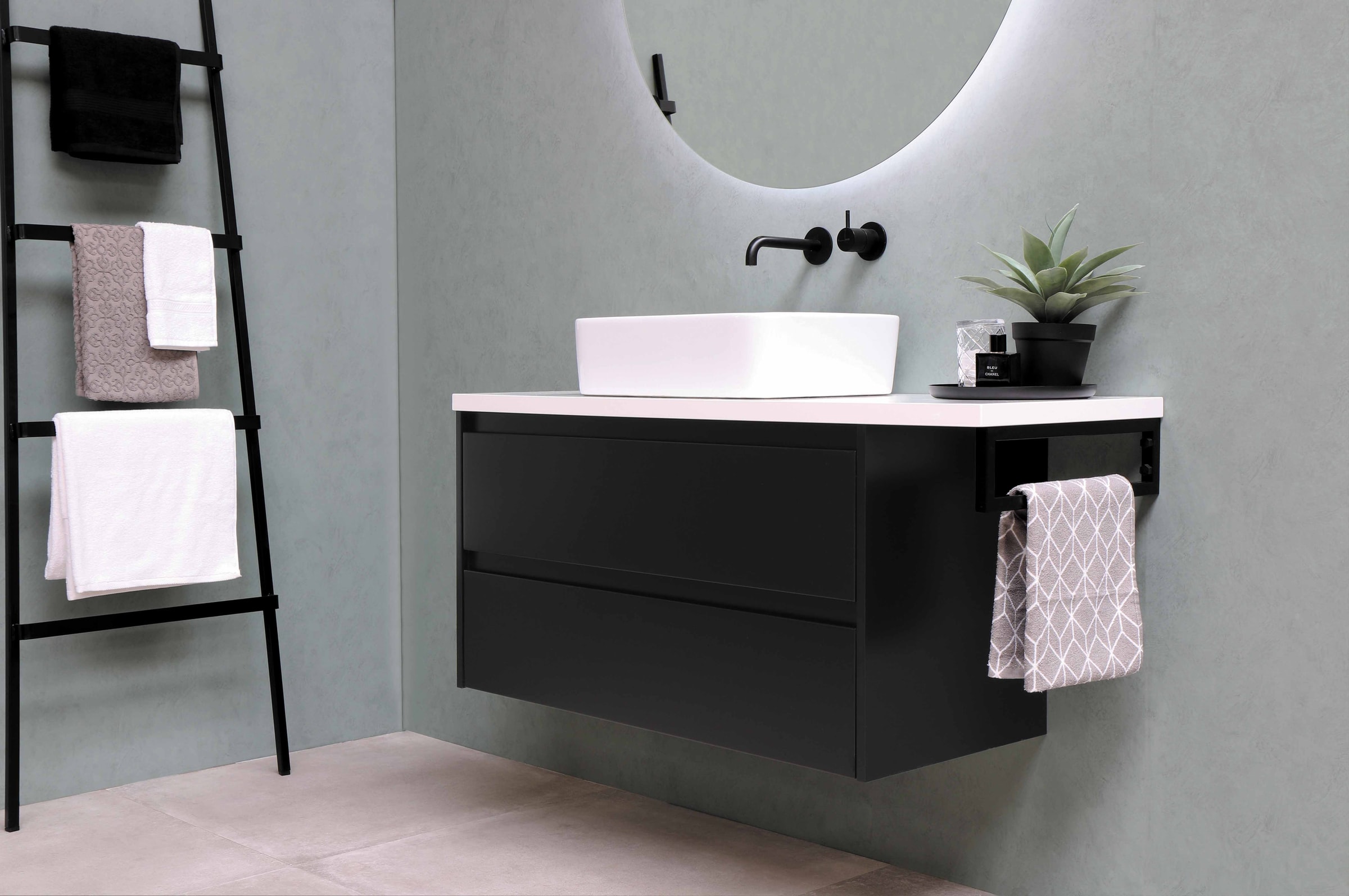 Choose A Correct Theme
Choosing a theme for your bathroom is the first step you should take among taking proper measures and knowing what are its limitations. In addition to this, picking the right theme can either make your bathroom more modern or more traditional, which is all the more reason why it's so important.
One common theme that makes bathrooms modern are the ones inspired by nature.
This concept has emerged about a decade ago and ever since it has been sweeping the many bathrooms around the world.
The cold, tiled and strictly practical bathroom is a thing of the past, which is why designers have worked very hard to make bathrooms more relaxing with natural elements.
In other words, they have started installing natural surfaces and materials such as wooden washstands, wooden floors, and wooden platforms.
Pebble floors have also become a very popular addition. If we're talking about colors, beige and gray shades, as well as granite give the bathroom a modern look.
Any number of natural tones work well on walls as well.
Last but not least, modern bathrooms with an open-plan room concept have shown best to create lots of space for a spa area, and nothing quite says modern bathroom than having your spa in it.
Modern Bathroom Design Ideas Trends 2021- 2022 and Bathroom designs 2023 :Bathroom Remodeling
Accessories Go A Long Way
A bathroom needs to have the right accessories concept, so it remains modern. Paying attention to the details can help elevate a bathroom to a more modern level.
For example, accessories such as crystal chandeliers, flowers, decorative soaps, and hand towels are an awesome way to add some style and chic to a modern bathroom.
To make your bathroom pop, think of your bathroom's vanity as a tabletop surface.
When it comes down to designing a bathroom vanity and decorating it, simply consider it the same as you would the top of a side table.
Side tables often have our comfort accessories, so bringing them into the bathroom will elevate the concept of the whole room. The next thing to think about is layers, more specifically how important it is to layer from the floor up.
Think about how rugs are necessary and opt for one larger rug if possible instead of a bunch of smaller rugs as it's usually the case with traditional bathrooms.
Last but not least, be sure to accessorize unexpected areas of your bathroom to make it more modern. More often than not, the back of the commode is left unattended, so adding a decorative touch to this area will go a long way.
There is no reason why bathrooms can't be elevated with these design ideas to a more modern level.
They are quite straightforward and offer many solutions and means to pull this off.
In addition to this, there is additional advice on how to consult the experts in the field to get the best bang for your buck since redecorating can quickly become too expensive.