A car crash is by far one of the most traumatic experiences that an individual can go through. The emotional and physical trauma of an auto wreck can cause ongoing pain and make performing even the simplest task a challenge.
But more often than not, an emphasis on bodily injuries means that those who experience a traumatic event receive little or no support for emotional trauma.
Most people either do not recognize that they have experienced emotional trauma or try to conceal the symptoms, assuming they are not serious enough to warrant professional help.
That's a great mistake because, just like any untreated physical injury and emotional one can wreak havoc in your life if ignored.
That's a good reason to listen to your body and give yourself more time to heal even though you're "feeling fine" weeks later.
Emotional Trauma and Car Accidents
Car accidents are simply frightening. They often prompt feelings of fear, anxiety, depression, and survivor's guilt after witnessing someone's death or getting hurt in a collision.
While in some people, the symptoms of fear and anxiety may dissipate with time, for others, it's just too difficult to move on.
No matter the nature of a shocking event, people will usually experience traumatic stress – a normal reaction to an abnormal event.
We may often experience traumatic stress by just observing a traumatic event or having a friend or someone close experience such an event.
In the early weeks following a traumatic event, it's normal to experience a burst of unpredictable emotions and physical symptoms. They include:
Being high alert, feeling jumpy or nervous
Sadness
Irritability or anger
Relationship problems
Sleep problems
Flashback, intrusive thoughts, or nightmares
Avoiding places, memories, people, or thoughts associated with the traumatic event
Normally, these symptoms either get better with time, or they continue to linger and interfere with our day-to-day life and do not go away on their own.
Those who experience a traumatic event may develop acute stress disorder in which they develop extreme stress symptoms that often interfere with their personal and professional life.
Others can develop PTSD (post-traumatic stress disorder), with symptoms that can last more than a month after the event. According to a study on PTSD, nearly all of those participating in a trial reported psychological problems after being involved in a traffic accident.
Around 70% of those involved in a car accident reported psychological problems that interfered with their school and work life, while the other 52% felt severely impaired socially.
The study further concluded that people involved in a traffic accident experience relationship problems, sleep problems, and feeling haunted by repeated thoughts or memories of the accident.
Coping with traumatic stress
Lean on friends and family
There are ways you can cope with and treat the emotional effects of trauma. One of the most and perhaps healthy ways to deal with a traumatic event is to reach out to others to talk to and process what happened.
According to research, the two most important things after a loss are adapting coping skills and peer support. Yet not every social interaction can be helpful.
If you've just experienced a traumatic event and those you needed to show you support are dismissive, and by no means supportive, it's recommended that you find a safe place to talk.
That means specialized support for people with similar experiences or therapy. You may find support groups online, and many are accessible to survivors free of cost.
If you're concerned that your financial health may also suffer from your condition, it pays to know that emotional stress falls under the category of compensation.
Learn that the degree of trauma can vary from one individual to another, which means you will need a reliable personal injury compensation lawyer in the UK to collect the evidence needed and get an estimate on the infliction of emotional stress.
Face your feelings
The best foot forward in healing from a traumatic event is to avoid thinking about it. However, sleeping all the time, not leaving your home, isolating yourself from your loved ones, and using substances to escape painful memories are not healthy ways to cope.
Avoidance is, after all, a healthy response, but too much of it would only prolong your suffering and stress and keep you from healing. Psychologists will often recommend you try to gradually ease back into your normal routine. Do what you feel when you're ready, and don't try to ignore and inhibit your emotions.
Whenever you feel the need to talk to someone, seek a family member or a mental health professional to help you get back in the groove.
The psychology of post-traumatic stress disorder – Joelle Rabow Maletis
Self-care should be a top-of-mind priority
In order for your mind and body to recover, it needs loads of vitamins and proteins. Do your best to consume nutrient-rich foods, get regular exercise, and get a good night's sleep.
You can also seek out other healthy coping strategies such as meditation, yoga, music, art, and spending time in nature. Often those who experienced trauma find relief in various artistic activities, some they've never thought they would be capable of.
So finding a creative activity to channel your emotions can be fulfilling and, at the same time, a very healthy way to cope with trauma.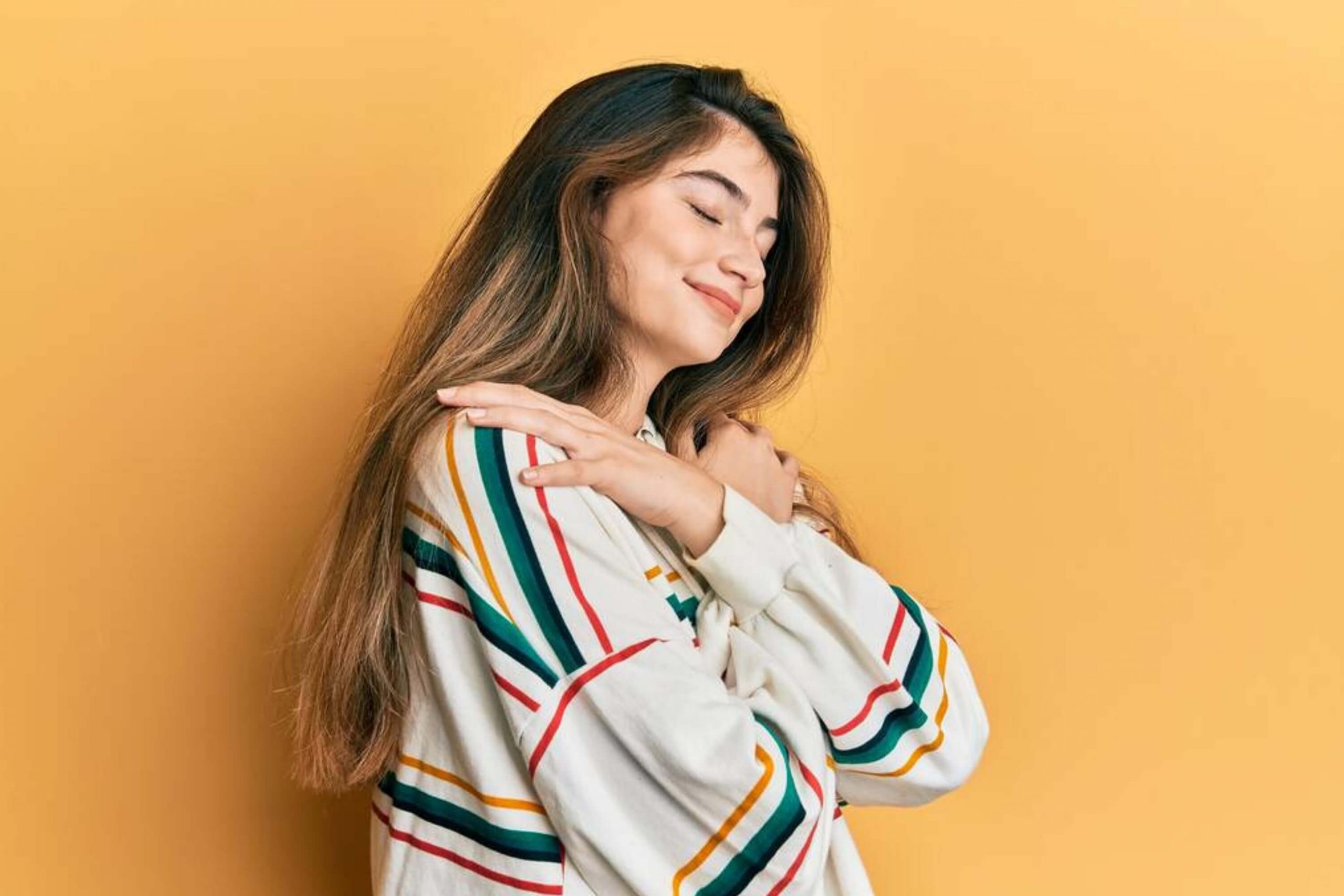 Patience is divine
Having a strong reaction to the distress, especially after what you've experienced, is normal.
Taking one thing at a time as the days pass would allow you to recover and gradually get back on track.Healing takes time which is why you should learn to be more patient with yourself.
Finally, don't ever ignore your feelings or a doctor's instructions. Pay attention to your body and see how it goes when you start a new routine.