Silk Press
A stylish and elegant hairstyle and healthy, flowing thick wavy hair is the dream of any woman. A woman's mood is changeable. Today she dreams of a luxurious curly mane, and tomorrow she wants her hair to flow in a silk wave over her shoulders.
This complicates the task of creating hairstyles and requires great efforts to care for hair. Currently, the era of innovative technologies allows you to care for your hair so that it remains obedient, strong, beautiful for many years.
Silk hair straightening allows you to straighten your hair and give it a glossy, healthy shine without damage to the structure of the hair.
Silk press hair procedure allows you to change your image with a fairly noticeable frequency, without harming or damaging your hair. From now on, you can create this stylish look whenever you want, and your hair will remain healthy.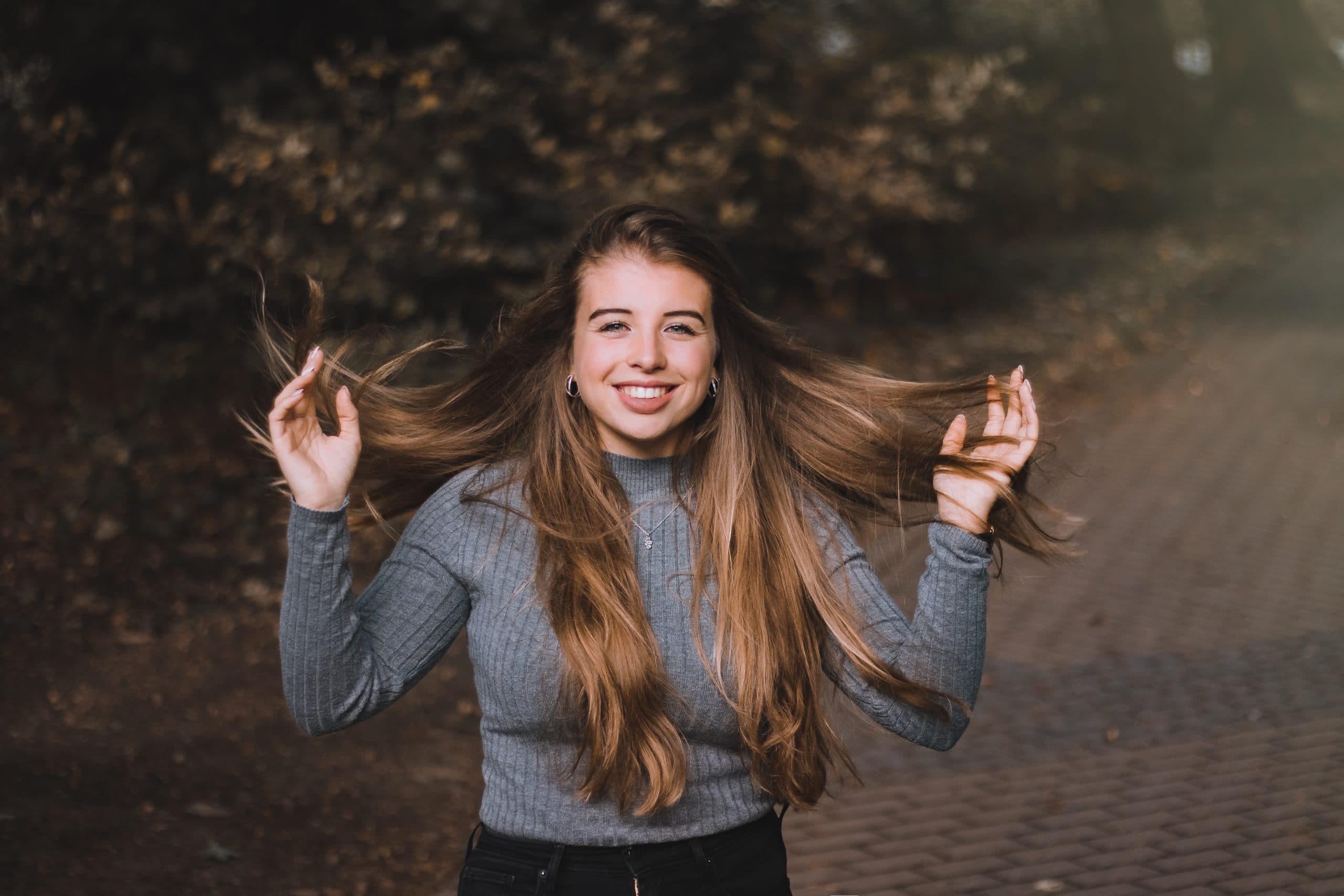 What Is a Silk Press?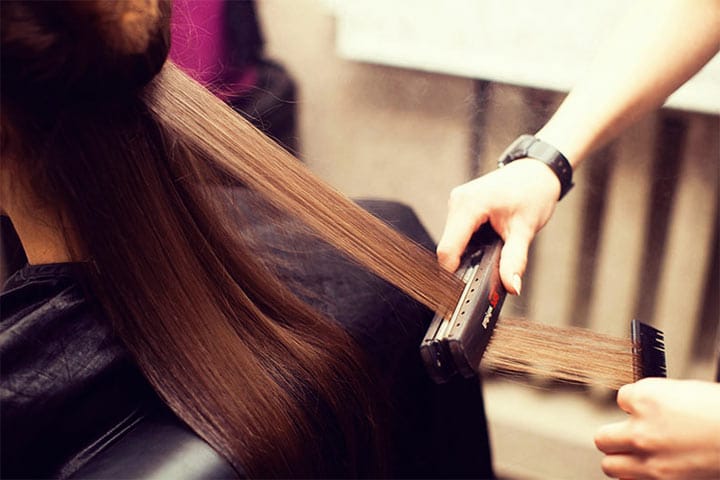 Today, there are many ways to straighten hair: chemical straightening, keratin, styling, special lotions and sprays. You can straighten hair not only in the hairdresser under the guidance of the master, but also at home, on your own. Subject to certain rules, these procedures will effectively straighten the strands and will not harm them.
Silk Pressing Hair Methods
There are three simple and affordable ways to silk press at home. You just need to try them all and choose the one which suits you best.
How to Silk Press Hair with Hair Styler?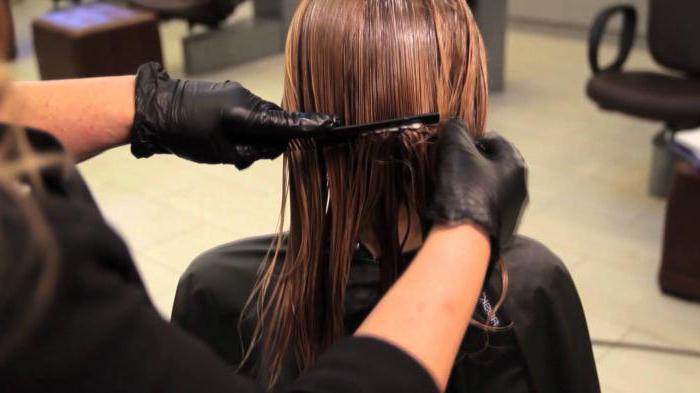 Since the advent of a hair straightener, it remains a leader among the ways to straighten naughty curls.
The advantages of this method are obvious:
      the cost of this method of pressing hair is very affordable. Just buy a hair styler and you will be able to use it for a long time;
      you can use the device whenever you want, there is no need to run to the salon;
      the procedure is relatively quick;
      a well-chosen styler will not adversely affect curls.
But there are also disadvantages:
      it is not advisable to use the iron very often as it can destroy the structure of the hair;
      the effect of straightening with iron is rather short: rain or just increased humidity, washing your hair will return the hair to its original state;
      it is very difficult to straighten too curly hair with just a straightener, you will also have to use cosmetics that make your hair look unattractive;
      low-quality models can ruin your hair even with occasional use.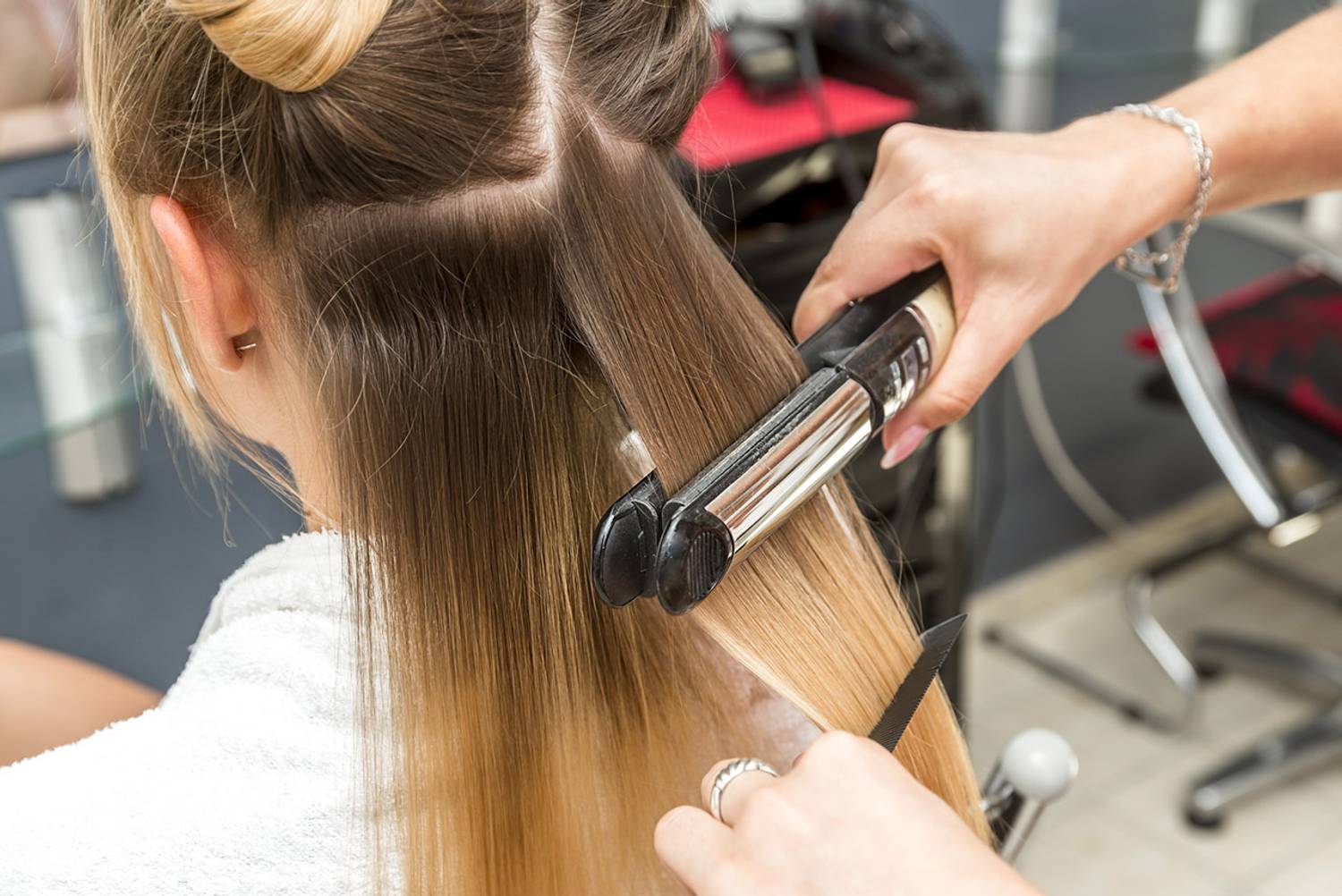 Trichologists suggest not to save on buying a quality hair iron:
      you must choose a model with the temperature control feature. Try to set the temperature to no more than 180 degrees. The higher the temperature, the more hair is damaged. Buy the best straightener with tourmaline or Teflon coating, with humidification and ionization functions.
      never process wet hair.
      use restorative and care products for hair.
      note that products designed to protect hair when straightened with iron do not provide 100% protection. They help to preserve hair but you should not rely on them too much.
DIY Silk Press with a Hair Dryer and a Hair Brush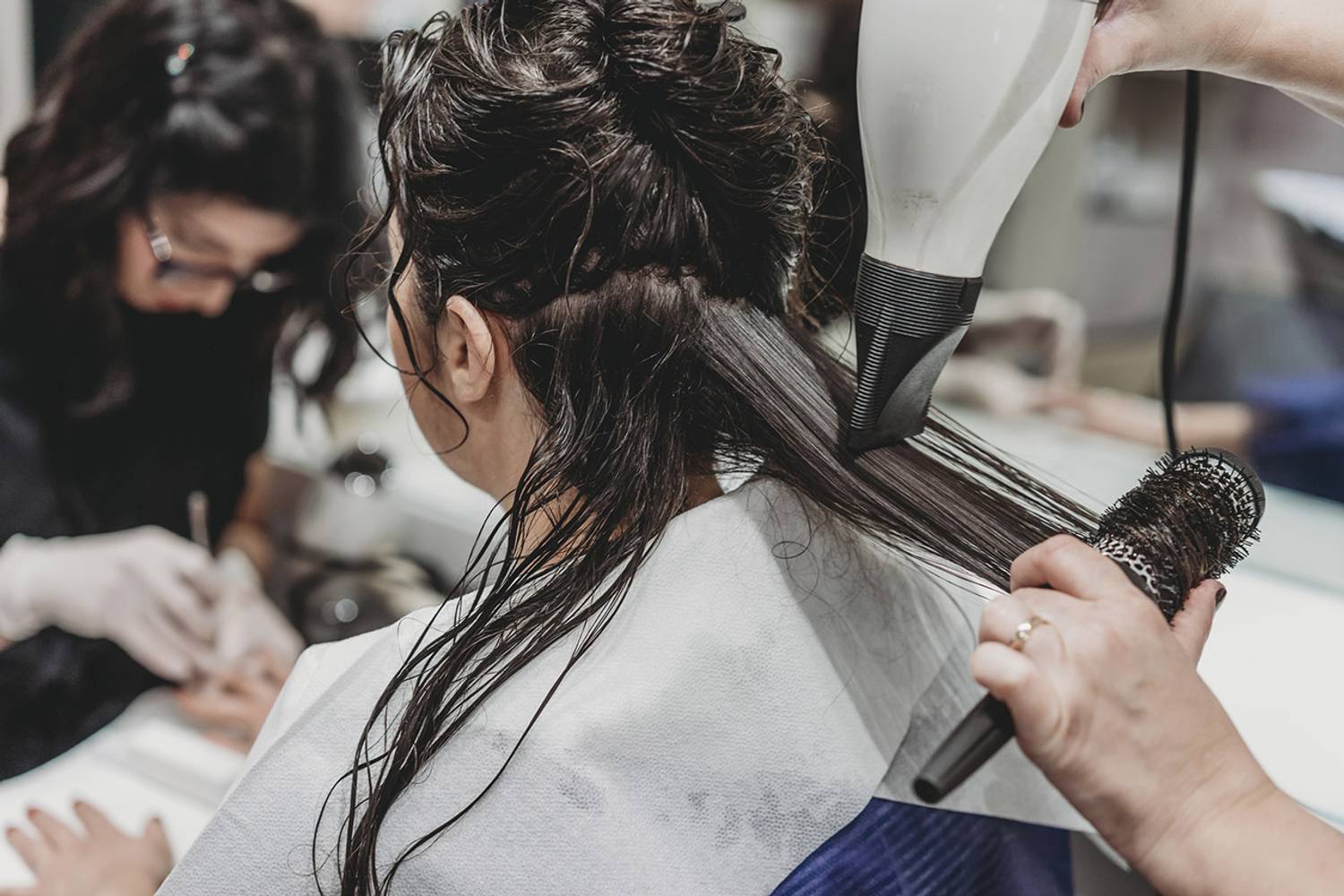 Not too curly hair can be made perfectly smooth with a hairdryer and a brush. Wet hair needs to be treated with foam or gel, combed from top to bottom strand by strand and also dried with cool air. If possible, choose the hairdryer that has an ionization function. The strands must be thin so that the method works well.
Pros:
      the relatively harmless procedure, especially if it is performed with a stream of cold air;
      the hairdryer can be bought at a very attractive price;
      this silk out straightening has no contraindications.
Cons are as follows:
      the procedure is quite long;
      the effect lasts only in dry weather, in the rain your styling will lose its appearance;
      very curly hair cannot be straightened in this way;  light waves will still remain.
What's a Silk Press with Cosmetics Products?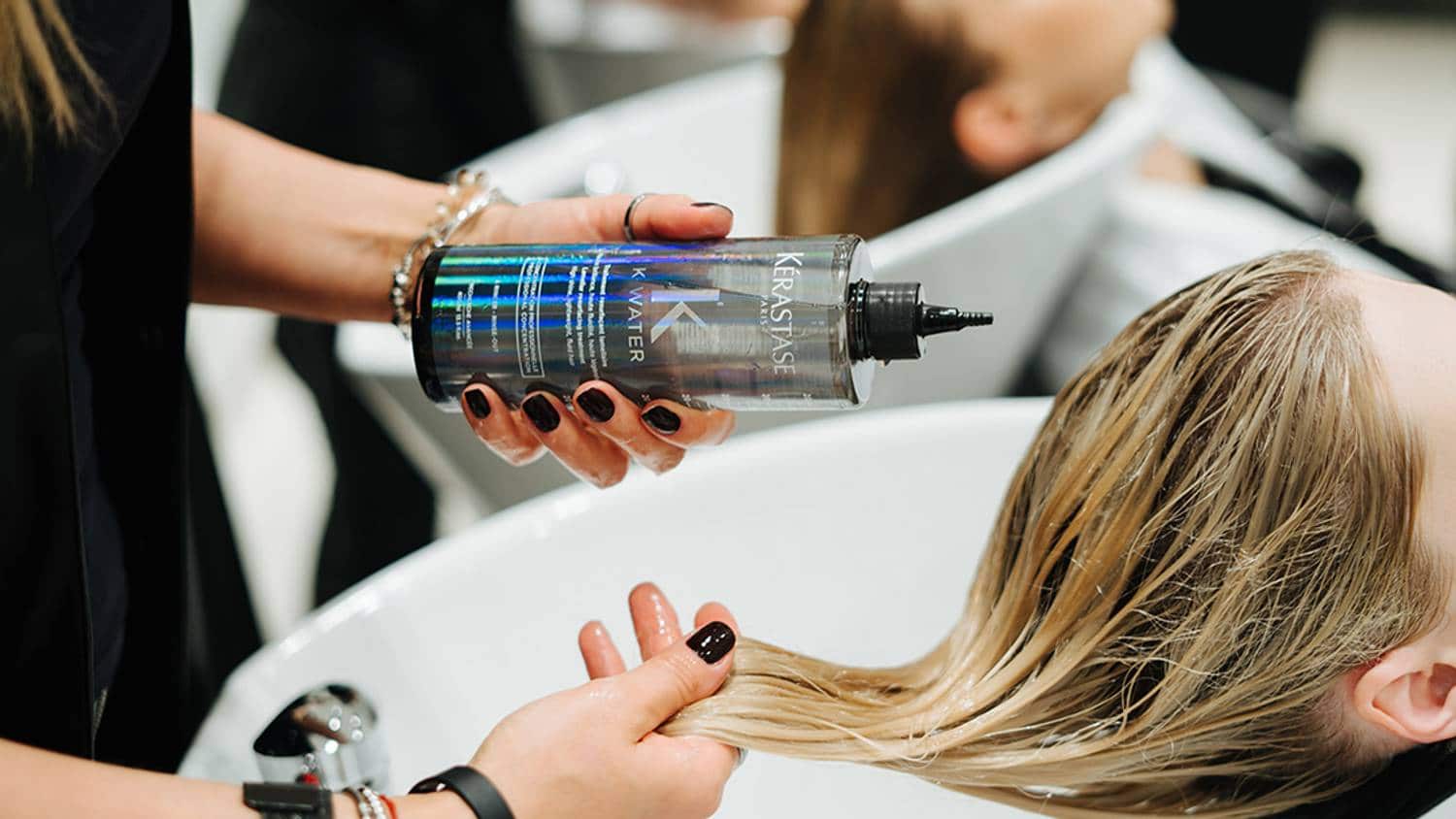 Shampoos, balms, masks, sprays, creams can make hair smooth for a short period of time.
Advantages:
      cosmetics do not change the structure of the hair;
      they are easy to apply during or after shampooing; there is no need to spend a lot of time on the procedure.
Minuses:
      cosmetics cannot cope with very curly hair;
      some products straighten hair due to the presence of silicone in their composition, which makes the hair heavier, thus straightening them;
      the price for these hair products may be high. And one spray bottle, for example, is usually enough for about a month;
      some products also contain substances that can damage hair
How to Silk Press Hair at Salon?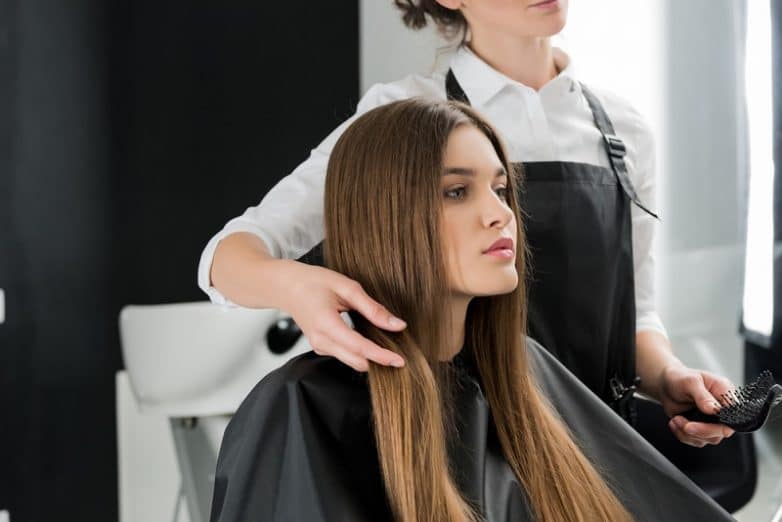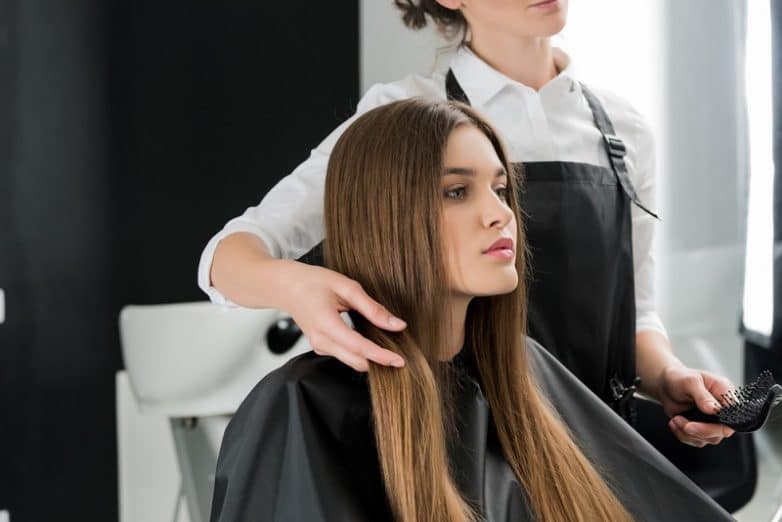 Frequent use of straightening irons is detrimental to hair, which cannot be stated about permanent straightening. The products used for this procedure add shine to the hair and strengthen it. They include medicinal components such as vitamin C, betaine, wheat proteins, various essential oils.
The procedure of permanent straightening can be carried out right after hair coloring. The hairstylist selects the individual composition of the straightener based on the type of hair.
After the procedure, the hairstyle lasts  surprisingly long, it is not afraid of snow or rain. There is no need to arrange it in the morning, even at night, the woman will look great! Permanent silk press hair is especially popular among natural brunettes, who often have wavy and thick hair.
How Is Permanent Silk Pressing Hair Done?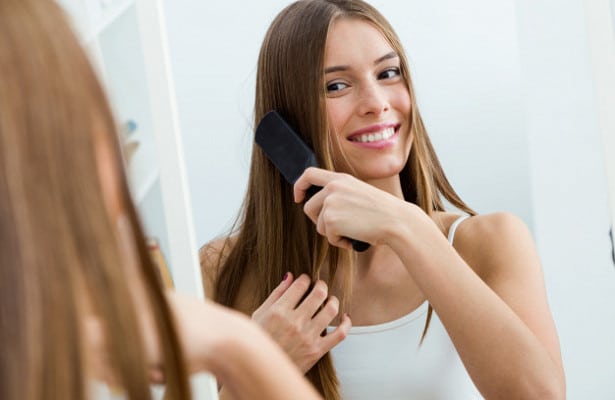 Before straightening the hair is washed with a special shampoo for deep cleansing, and then dried. After 15 minutes, the stylist applies a softening composition on the hair that smooths out the curly areas. Then the composition should be washed off and treated with a hair spray. Then each strand of hair is ironed from the roots to the tips. In the end, a fixer is applied, and the hair is washed and dried again.
The procedure takes about 5-8 hours, it depends on the length of the hair. So very often permanent straightening is done by two stylists at once, as they say in two hands. Accordingly, the cost is quite high, but the result is worth the cost! The further procedure will take less time as only the roots will be corrected.