If you have a big office space and a sufficient budget, creating a perfect workspace isn't an issue at all.
All that you need to do is to type in your browser the needed search request and either to choose and buy all those magnificent looking items or order similar ones.
However, if your space or budget is limited, you might be pretty confused with all the choices. However, you have a solution. This solution is called proper planning. We will give you some tips about how to choose the needed items and create a perfect workspace even if you need to fit everything in a small corner.
An L-Shaped Corner Ryzer Might Be Your Optimal Solution
If you need a computer only to work, you don't need a big desk. Any desk size is usually ok. But if you need to install a computer, a printer, maybe also a document organizer, the surface of the desktop shall be quite big. But what can you do if you have just that small corner available for your future height-adjustable desk?
The solution is rather simple. There are special desk designs made for corner installations. Why are they different than usual office desks? Well, have a look at them.
A special shape allows them to be installed in the most difficult accessible places. If you put such a desk into the very corner of your home office, you will have the entire room free. The desk doesn't take space at all but instead, provides you with an ample desktop surface able to accommodate whatever office items you might ever need.
Consider getting a top-quality corner ryzer. High-quality desks are not only made from durable and nice-looking materials but their shape is very well designed. For example, a good corner ryzer has a shape that allows you to move from one side to the other side of the desk absolutely effortlessly. All the corners of the desk are easily accessible which allows you to use the entire surface.
While you can choose a smaller or a bigger desk, its special shape will still provide you the maximum comfort.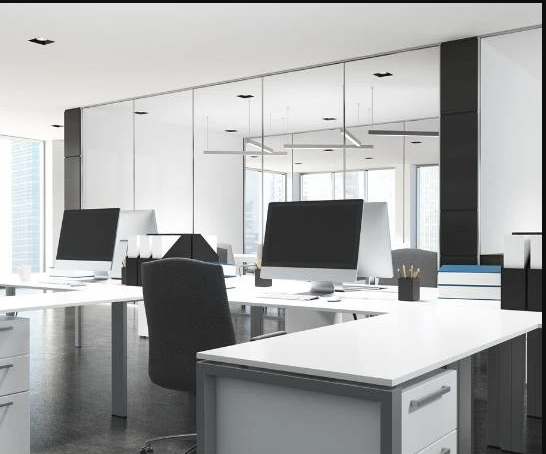 How to Choose the Perfect Desk
If you have already decided to buy a standing desk, ensure you are getting the most suitable item for you. You might be surprised but the desktop shape isn't the only feature worth paying attention to. Before purchasing a desk, pay attention to the following features:
Its size: if your office is small, you need to fit the desk and all the needed things such as a chair, a shelf, or even a bookcase. Thus, measure the place where you are going to install the desk. Check whether the desk top fits there. If yes, continue with the following parameters.
The lifting power: the frame shall be able to manage the equipment that you use. Usually, height-adjustable desks are made to lift and lower a PC monitor and the basic accessories. If you use two or more monitors, or if your printer is installed on the same desk, you need to make sure the lifting power is high enough to manage it. 
The stroke length: normally, a height-adjustable desk has a stroke length sufficient to lift and lower the desktop to a comfortable level. If you are shorter or taller than on average, you might need to check whether the stroke length is suitable.
The noise generation level: here, everything is simple. The noise shall not bother you and distract you from work.
The materials from which the desk top and the frame are made: check whether you need an ultra-light item or an average weight of your desk is fine for you. Based on it, choose whether you want your desk to be made from ultra-light but expensive materials or a heavier piece is fine for you. The same principle shall be applied when you are choosing a desk top. Shall it be scratch- and water-resistant? Or maybe you want a desk top made from massive wood and such options as MDF isn't even considered? All the features depend on your needs and requirements. The main thing is that your new item is functional, convenient, and looks nice.
Don't hesitate to make your new desk more functional with additional accessories. For example, an adjustable monitor support will help you to adjust the PC monitor and provide more space on the desk surface. 
To Sum up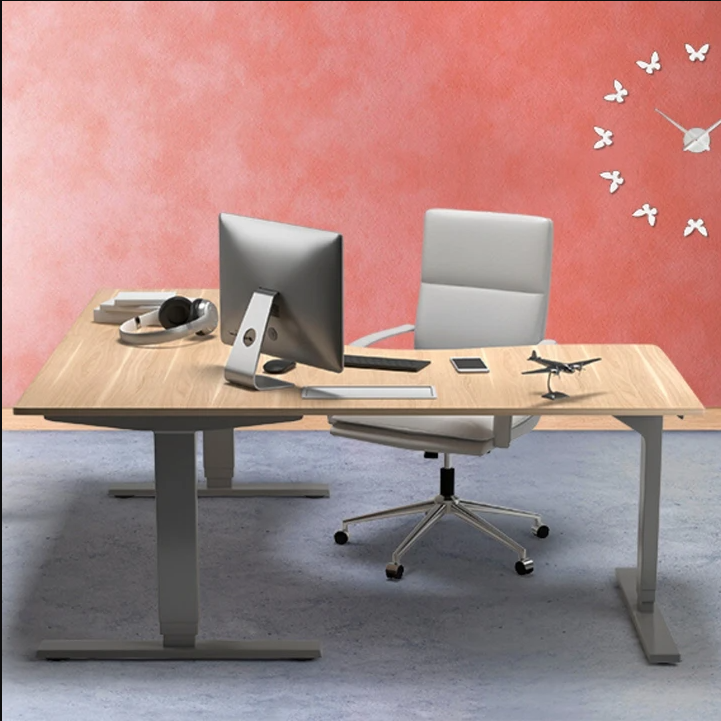 There are many things to check and consider when you are choosing a height-adjustable desk.
If it happens that you still haven't managed to find the perfect item, don't worry.
Check whether the company offers an opportunity to customize a desk for you. Some companies will offer you a specific list of options that can be modified while others will accept your suggestions and can even build the desk that you want.