It's no surprise that the last couple of years could be considered as one of the most stressful times in recent history. The period has taken a toll on all of us, even when it comes to the skin.
Breakouts, hyperpigmentation, dry skin, cellulite, acne, and loose skin are some of the most common skin concerns experienced by individuals all over the world. This year, we can use a few skin refreshments, and what better way to take care of yourself than getting a much-needed treatment?
In this post, we'll cover the top medical aesthetic trends for 2021. Read along to see if you'll benefit from one of these treatments.
This Year's Most Innovative Aesthetic Trends 
This year, we have seen great leaps in cosmetic and aesthetic trends, with products and treatments providing better experiences to patients. Treatment innovations and product reformulations promise to bear better outcomes, and the future of medical aesthetics surely looks bright.
Here are some aesthetic trends that will make noise in 2021:
Aesthetic Trend #1: Morpheus8
Truly one of the best aesthetic trends of recent time, Morpheus8 is a cutting-edge, non-surgical treatment that uses a subdermal adipose remodelling device (SARD). It's a combination of micro-needling technology and radiofrequency to remodel the inner layers of the skin.
This upgraded version of micro-needling involves the contact of ultra-fine needles into the skin to create small areas of trauma, while radiofrequency heat energy is brought into the skin. Collagen production happens while the skin heals itself, and the result is tighter skin and reduced fine lines. Dermatologists recommend this treatment as it doesn't come with the risk of developing post-inflammatory hyperpigmentation.
Aesthetic Trend #2: Facial Optimization
Facial optimization is achieved by injecting very small amounts of Botox and dermal filler throughout the face. While the changes in appearance are not extreme, the skin will look well-rested and more radiant afterwards. Dermatologists refer to this treatment as one of the lighter examples of aesthetic trends.
To maintain results, patients would need to schedule Botox and filler sessions every three to four months. This is an ideal treatment for those who don't want to go under the knife but want to achieve smoother and tighter skin.
Credits: Andrey Popov, via Canva.com 
Aesthetic Trend #3: Eye and Forehead Botox
The pandemic has brought the frequent use of facemasks into our norm, giving the eyes increased attention.
Dermatologists believe that one of the aesthetic trends that will make it big in 2021 is Botox injections around the eye area and on the forehead. Botulinum toxin is known for its quick effect to diminish fine lines and wrinkles, with results lasting for four to six months. If you want to smoothen your skin and get rid of crow's feet, then eye Botox could be the one for you.
Aesthetic Trend #4: Qwo
Now that restrictions are easing up, many are already planning holidays. This is why body contouring aesthetic trends are going to be a hit this 2021, and Qwo is leading the game.
A new cellulite-smoothing injectable, Qwo is short for collagenase clostridium hystolyticum-aaes. It's the first and only FDA-approved injection to treat cellulite in adults. It's mainly used to target unwanted cellulite in the buttocks area. When injected into the skin, the formula releases the fibrous bands that cause skin dimples. It targets collagen types 1 and 3 and generally requires 3 sessions scheduled 21 days apart.
Aesthetic Trend #5: Chemical Peels
Dermatologists believe that chemical peels will continue to be one of the biggest aesthetic trends this year.
Patients still put a strong significance on the overall quality of the skin, and there are many sophisticated peels that will provide a more radiant glow.
Chemical peels are thoughtful combinations of chosen acids and state-of-the-art procedures and can be tailored to each patient's specific needs and skin type. Most chemical peels only have minimal downtime, making these even more of an attractive treatment choice for those who lead busy lifestyles.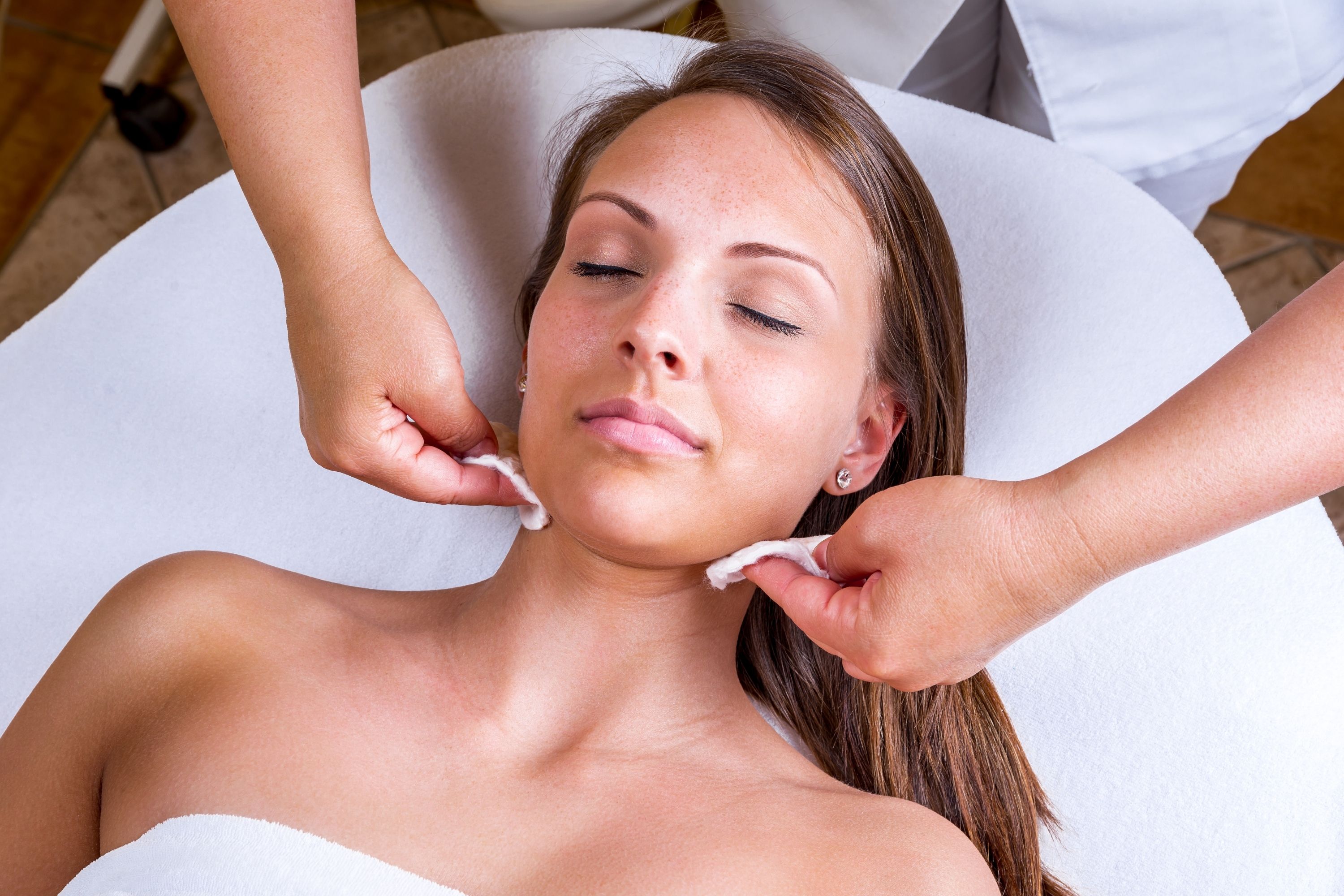 Aesthetic Trend #6: Profhilo
Have you heard about the many benefits of hyaluronic acid (HA) to the skin? This active ingredient is a naturally occurring glycosaminoglycan found throughout our connective tissues and is the main component of what gives our skin structure.
Hyaluronic acid is deeply present in one of the new aesthetic trends to come out in the past months: Profhilo.
Profhilo treatments involve targeted injections of hyaluronic acid into the skin, leaving it more hydrated, smooth, and looking refreshed. Skin experts consider hyaluronic acid to be the holy grail of wrinkle-free, youthful hydration and is known as a big player in the anti-aging treatment realm.
What Are You Looking Forward to Most?
If you're waiting for a sign to finally treat yourself, then this must be it. These aesthetic trends will not only upgrade your lifestyle but will also provide the satisfaction of a youthful, more refined look.
For more information on these treatments, contact your skincare professional.