Overdue leftover foods aren't only a refrigerator hectic, but they're also risky to your health. And not to forget the shocking thick and foul smell they can emanate in your direction the moment you open the fridge.
But before reaching that state, you can always take preventive measures so your foods don't rot inside the fridge while tossing them away in time.
Hence, you must know some telltale signs before throwing away the cooked soup, beans, loaves from the past week, hardened pizza slices, and so on.
Worry not, as we'll discuss twelve top signs by which you can decide to get rid of the food items that are about to get rotten in no time.
Slimy Texture
If you're a shrimp lover, you'll know how to refrigerate and cook it. Shrimp is a delicious food if you know how to prepare it.
But do you know how long is cooked shrimp good for?
Normally, cooked shrimp stays edible for 3-4 days in the refrigerator. If it goes past this timeline, it's risky to eat it.
What's the sign to tell if the shrimp has gone bad?
Well, you'll notice slimy layers over the preserved shrimp, and they won't taste any good. Some claim that rotten cooked shrimp smells or tastes sour. If you come across these signs, you're sure to shun the cooked shrimp at your earliest.
Mold Building
Molds mostly build around the loaves, milk, fish, etc., making them appear greenish and mossy. It's unwise to eat them, as per USDA (The U.S. Department of Agriculture), since you may catch bacteria.
Hence, it's better to take food that has caught molds out of the fridge and throw them in the trash. Sometimes, you may heat moldy foods in the microwave to kill the molds and invisible bacteria. However, remember that even after heating, the risk of illness doesn't totally go away.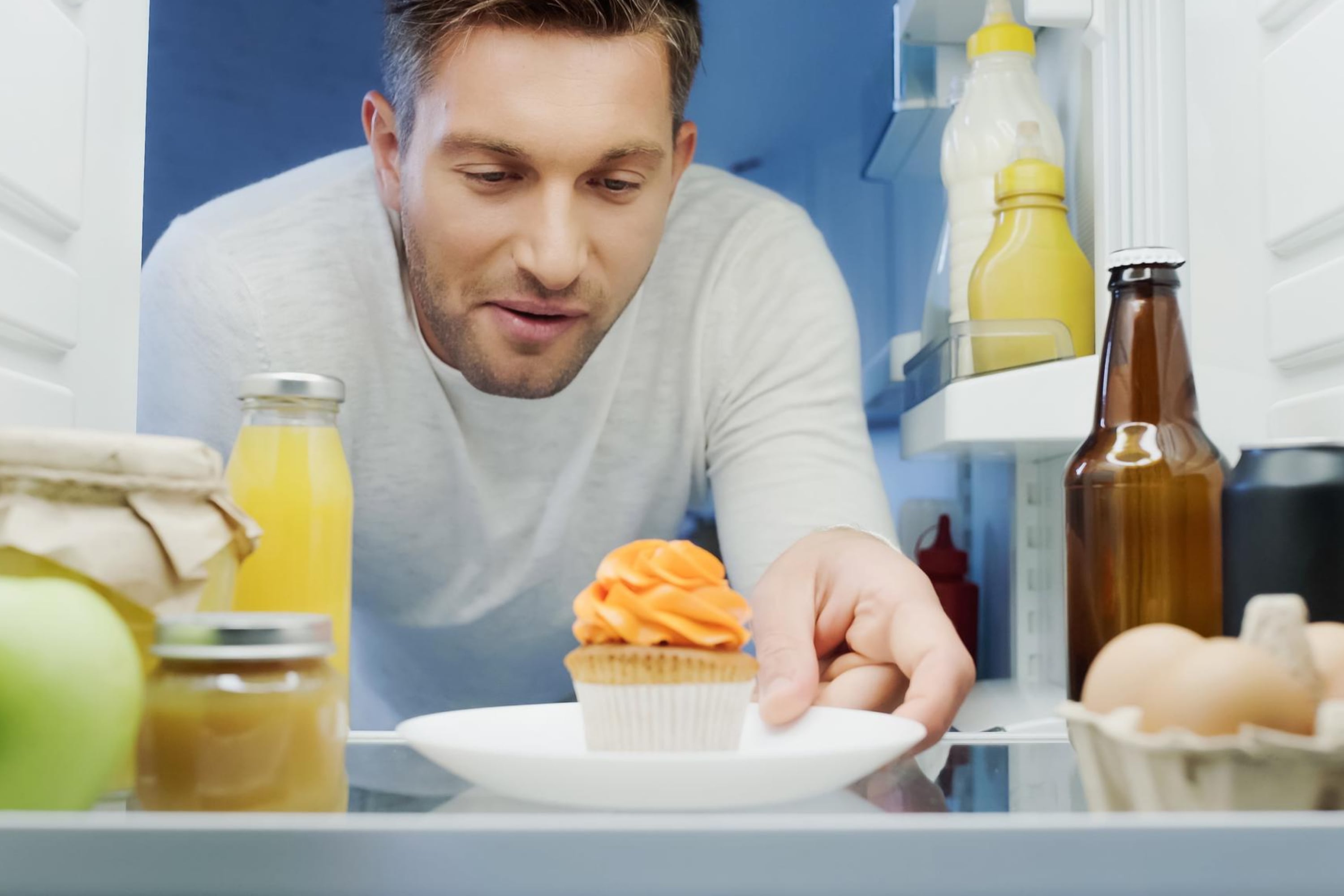 Freezer Burn and Ice Crystals
If you peek into the refrigerator and find your foods have developed crystal layers, it might be one of the signs of food spoilage. This condition is known as freezer burn.
Does ice crystals mean freezer burn?
Foods that have been frozen and defrosted multiple times can develop harmful microorganisms. Sometimes, long power outages can defrost your foods while making them breeding grounds for bacteria. They'll also lose their taste and texture while putting your health at a great deal of risk.
So, if you're sure that you've thawed your meat, fish, vegetables, etc., several times and refrozen them, it's not okay to cook and consume them anymore. It's better if you throw them out soon.
Color Alteration
You may need to sacrifice your fish or meat if its color has changed along with its texture. When refrigerated badly, fish can start looking grayish, while the meat may turn darker from bright red. Furthermore, vegetables may turn dull in color if they're about to rot.
However, if you notice any of these signs in your foods, it's time to cast them out of your fridge.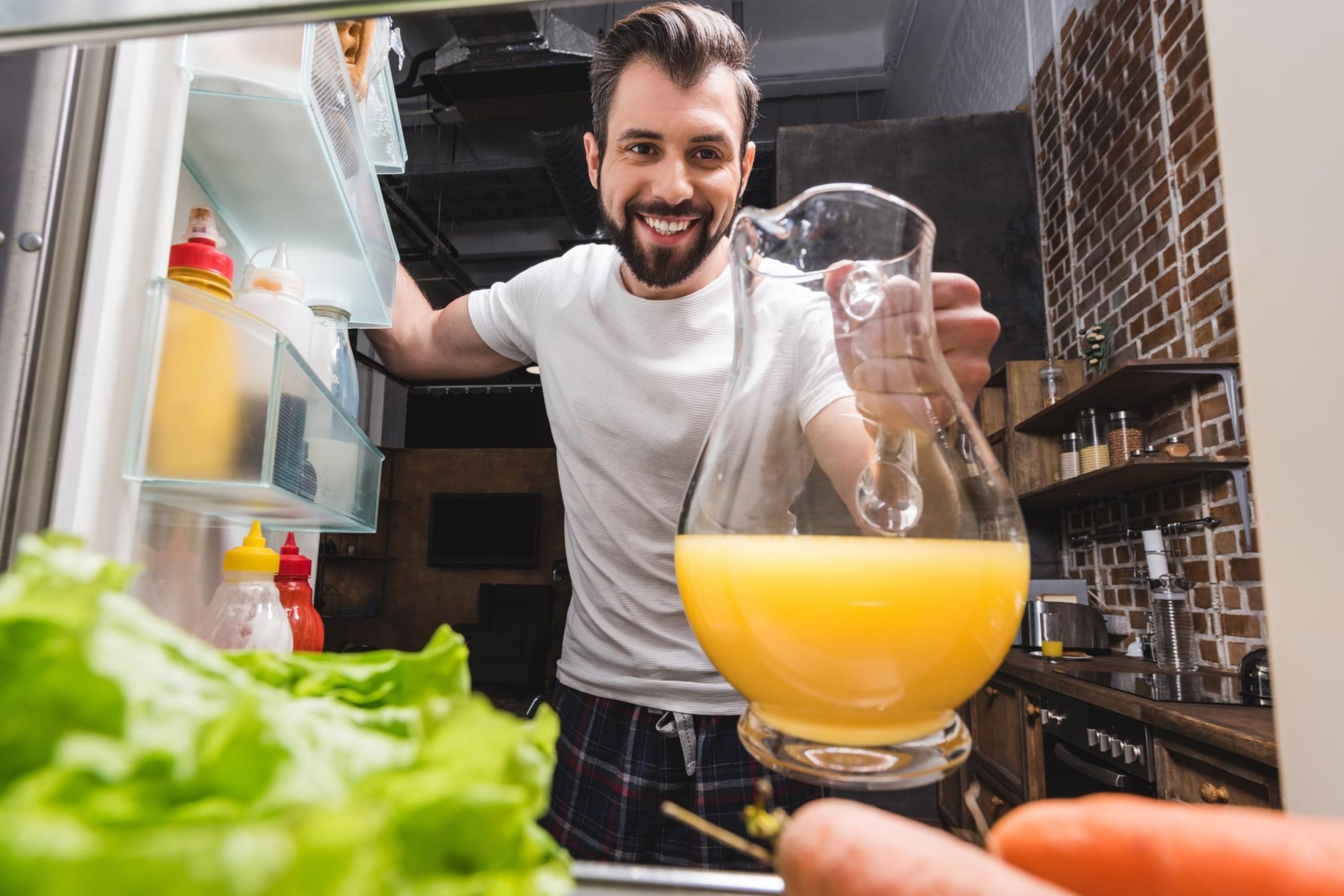 Abnormal Texture
Has it ever occurred to you that the fresh meat you've picked out from your fridge looks slimy, sticky, or has a foul smell? If you have, then you should know that your meat stock has rotten. It's no longer suitable to eat.
You can do a test to figure out whether the meat texture is good. If you touch the meat surface and it bounces back spontaneously, it's still fresh. However, if your meat doesn't do that, you can't eat that meat any longer.
So, separate the meat from the rest and through the packet out in the garbage can.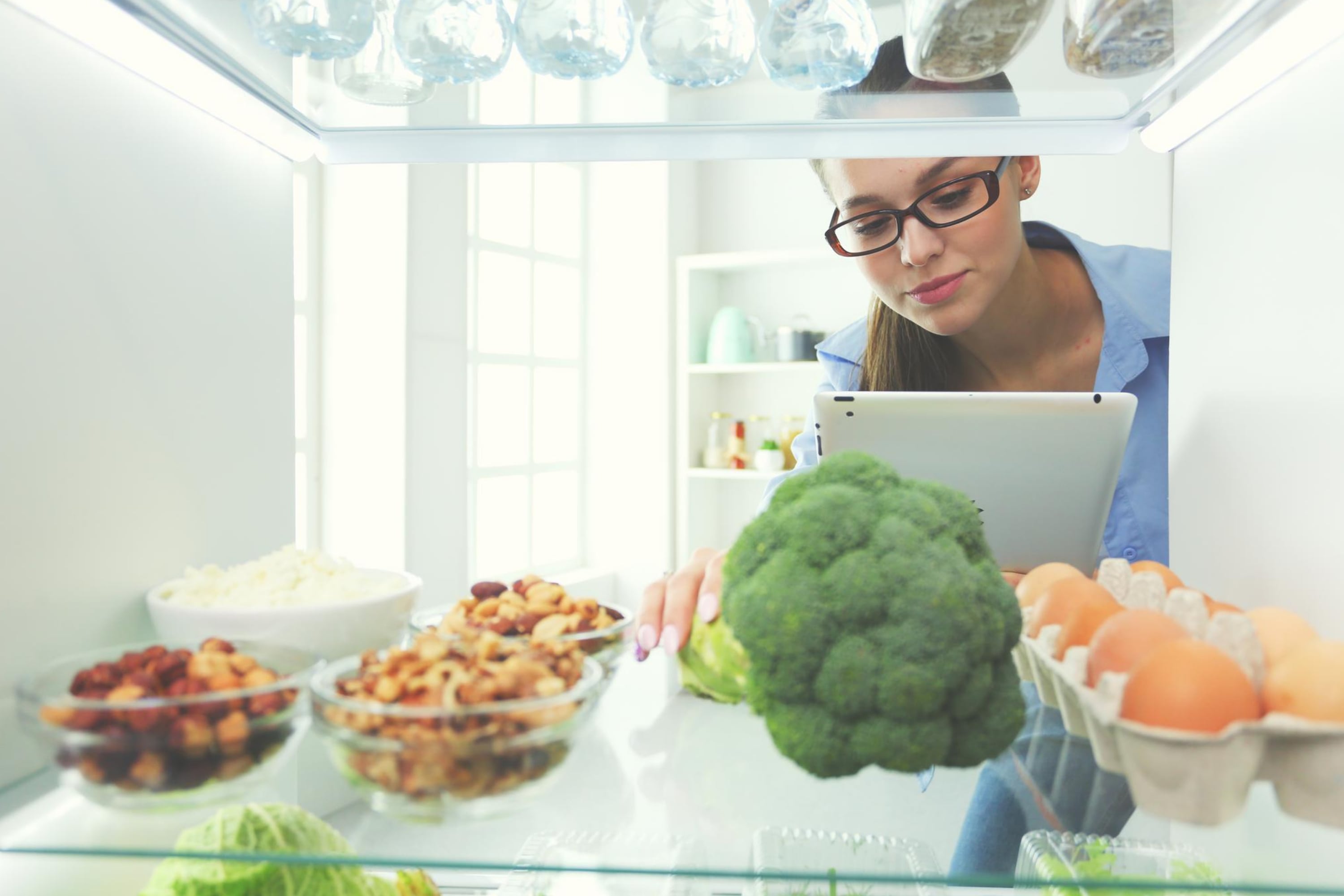 Thawing and Puddles
If you have an old model which doesn't contain the defrost mechanism, your food may encounter temperature compromisation. Thus you'll notice puddles of water where the foods are.
It shows that those foods were thawed to an extent and that they pose a risk of bacterial attack if consumed. Oftentimes, people wipe the puddled sections, clean the food packets, and keep them back in the freezer.
This is a risky attempt to lengthen the shelf life of your food. The only thing you should do encountering this condition is grab the defrosted foods and toss them out.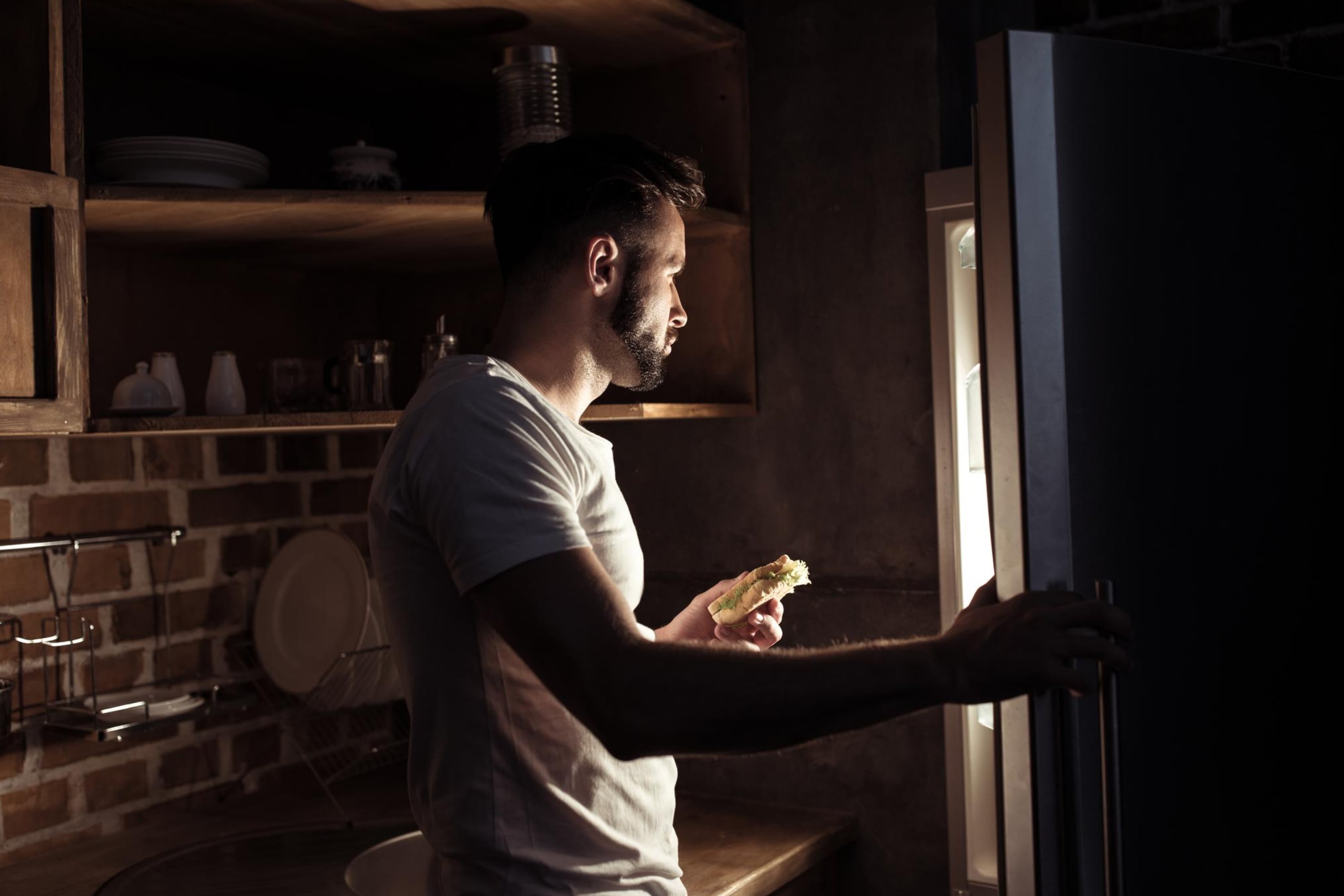 Smelling Test
You need to use your smelling sense apart from your vision when picking the rotten leftover foods. Although smelling won't tell you about each and every food that's gone bad, you can still sniff out the condition of milk, bread, curry, fruits, etc.
Foods that are labeled with expiry dates can be easily traced down to their good or bad condition. However, if you've preserved cooked foods in your fridge, it's sometimes hard to tell their condition by only smelling or looking at them.
However, if you're still in doubt after smelling a particular food item, listen to your guts and throw it out if needed.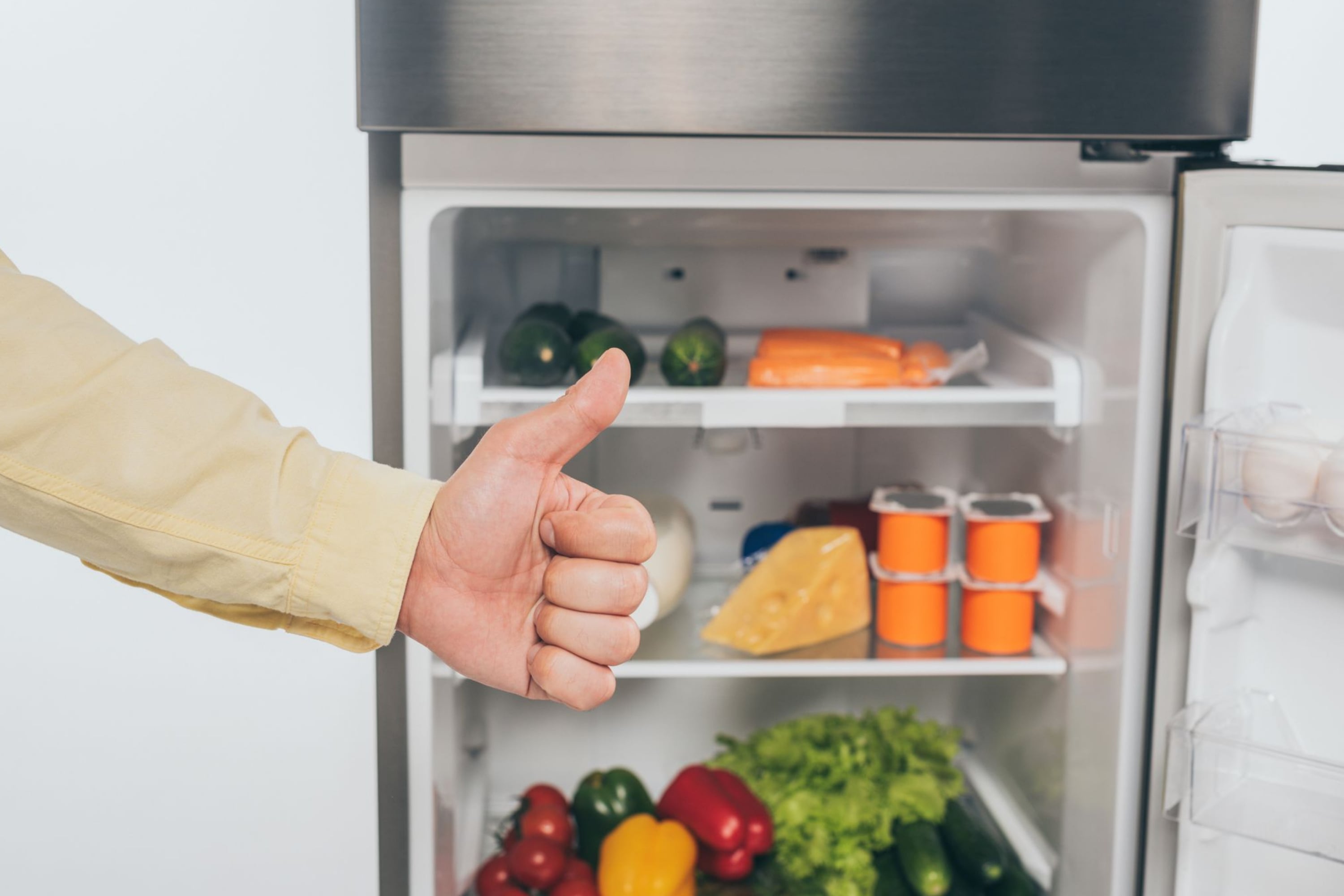 Foods with Mayonnaise
Don't linger on the foods made by or applied with mayonnaise for more than eight hours. Foods like aioli, potato salad, bread, pasta salad, etc., sometimes require a generous amount of mayo for a gourmet taste.
Is Making Homemade Mayonnaise Worth Your Time? — You Should Do This
Nevertheless, letting these food items stay longer than eight hours may make them go bad in taste as well as health. Mayo that's been mixed with food is likely to lose its taste while posing the risk of food poisoning. Simply, such foods should go to the trash bins immediately.
Moreover, you mustn't keep the mayo jar if it was kept outside the fridge at room temperature for more than two hours.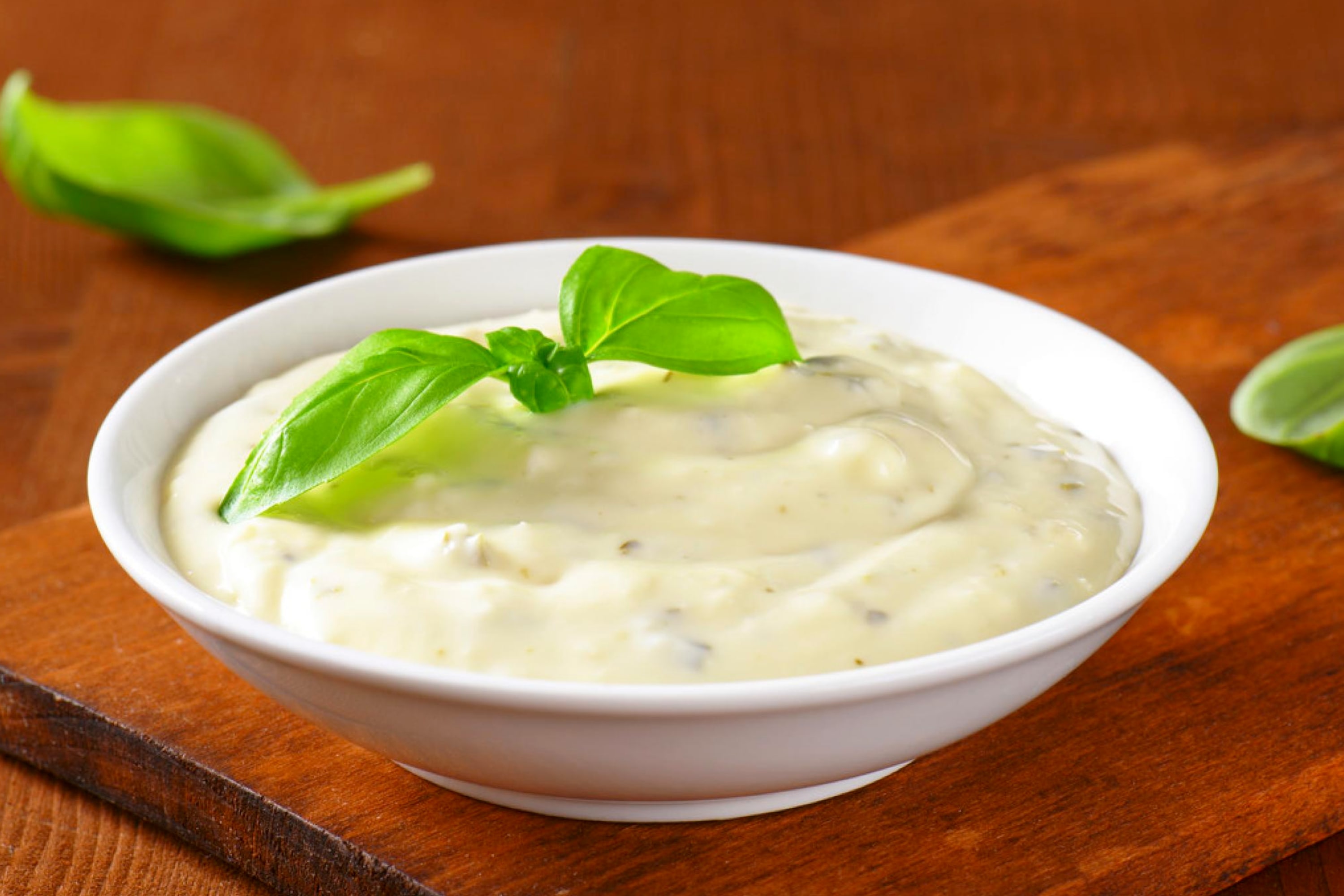 Smelly Dairy Foods
Dairy products like milk and butter can remain good for up to two weeks in the fridge. Keeping them refrigerated beyond that time will let bacteria grow while losing their edible taste when you smell or taste them.
The milk that's refrigerated for more than two weeks may smell sour, while the butter may go rancid in refrigeration for the same amount of time.
If you pick any stale smell and taste from your milk or butter, don't hesitate to dispose of them in no time.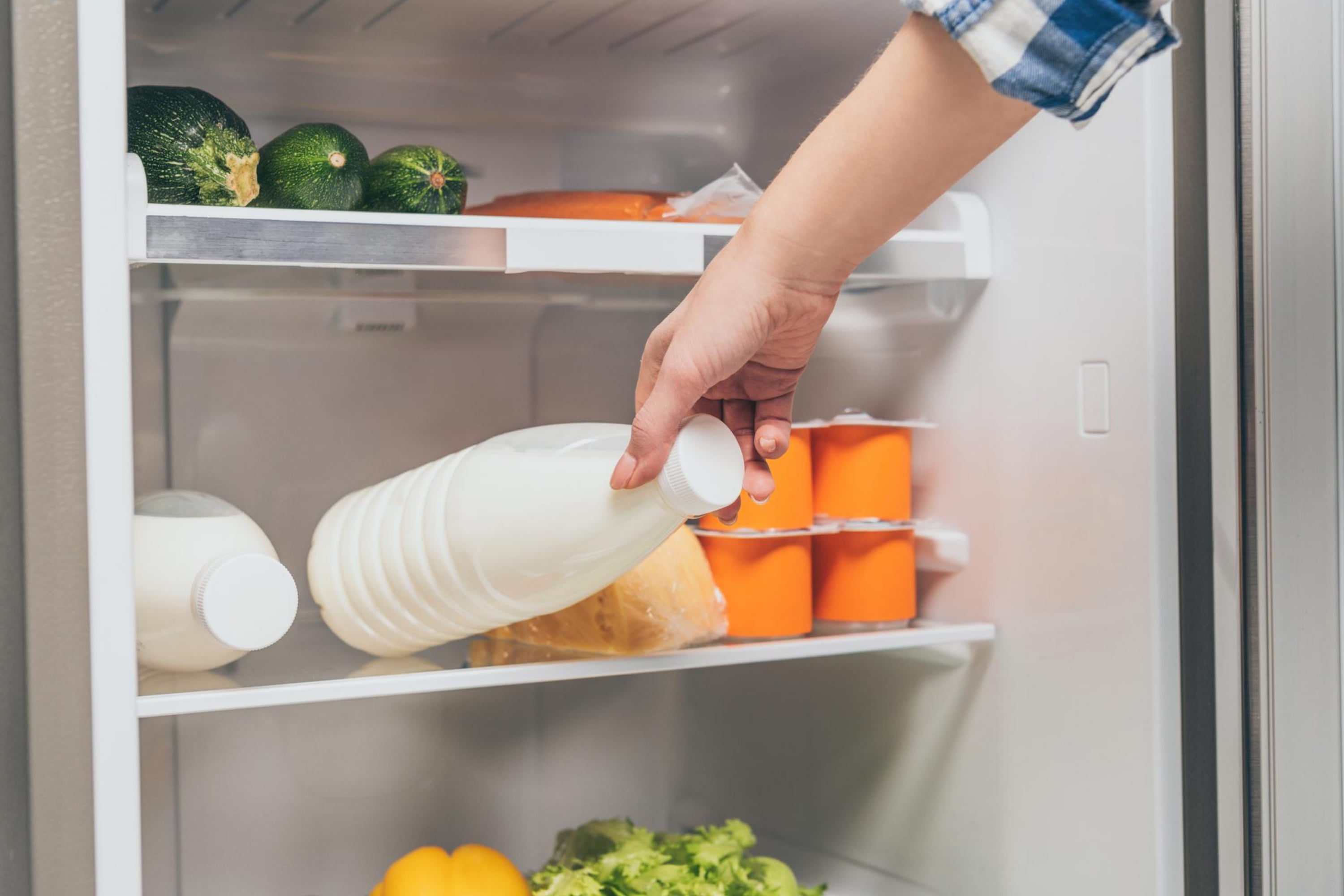 Sticky Cooked Meat
If you're still expecting your cooked meat from the past week to survive in the fridge, you're hoping against hope.
Cooked meat like chicken and beef will rot in the fridge within just 4-5 days due to bacterial infestation. If it's ham, you may expect it to be still edible for up to fourteen days.
So, if you've pulled your delicately cooked meat out of the refrigerator while eerily gazing at its slimy or sticky texture, don't dare to take a bite from it. Just toss it into the trash can.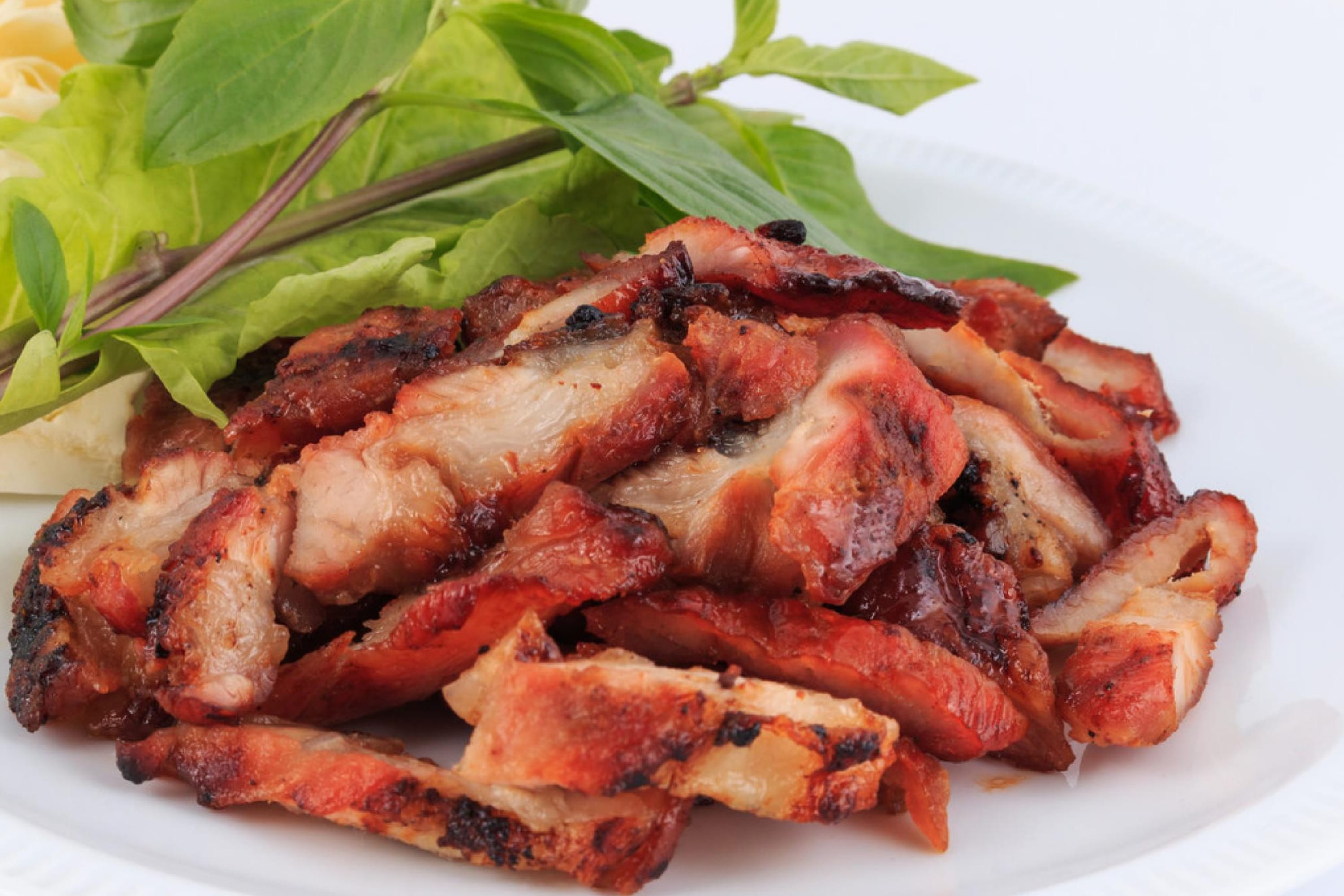 Cracked or Powdery Egg Shell
You can identify stale eggs even when they're in shells. It doesn't matter if you've refrigerated them the bacteria or mold will appear.
If your eggs are smooth and fresh on the surface, they're good to go with. However, if you notice any crack or sliminess on the shell surfaces, those eggs aren't safe to eat anymore.
Eggs with bacterial attack will have cracked or slimy shells, whereas the powdery texture appears when there's mold. You can also smell the egg by cracking it into a clean plate and then sniffing it.
If it smells awful, it's a reassurance that your eggs are no longer suitable to be used.
Smelly and Spotted Veggies and Fruits
It's not so tricky to spot vegetables and fruits that are already bygones. You can either smell them or identify the bruised or discolored spots in them to know they're not edible anymore.
Although you can chop or slice the faded bits from the veggies and fruits to eat the rest of the content, it's wise to toss them off if they smell bad or off. Besides, avoid eating the veggies and fruits that come in contact with the juice of raw meat.
Also, you must know how long specific veggies and fruits last in the fridge, so they don't rot without your notice. For instance, raw tomatoes last for seven to fourteen days as refrigerated.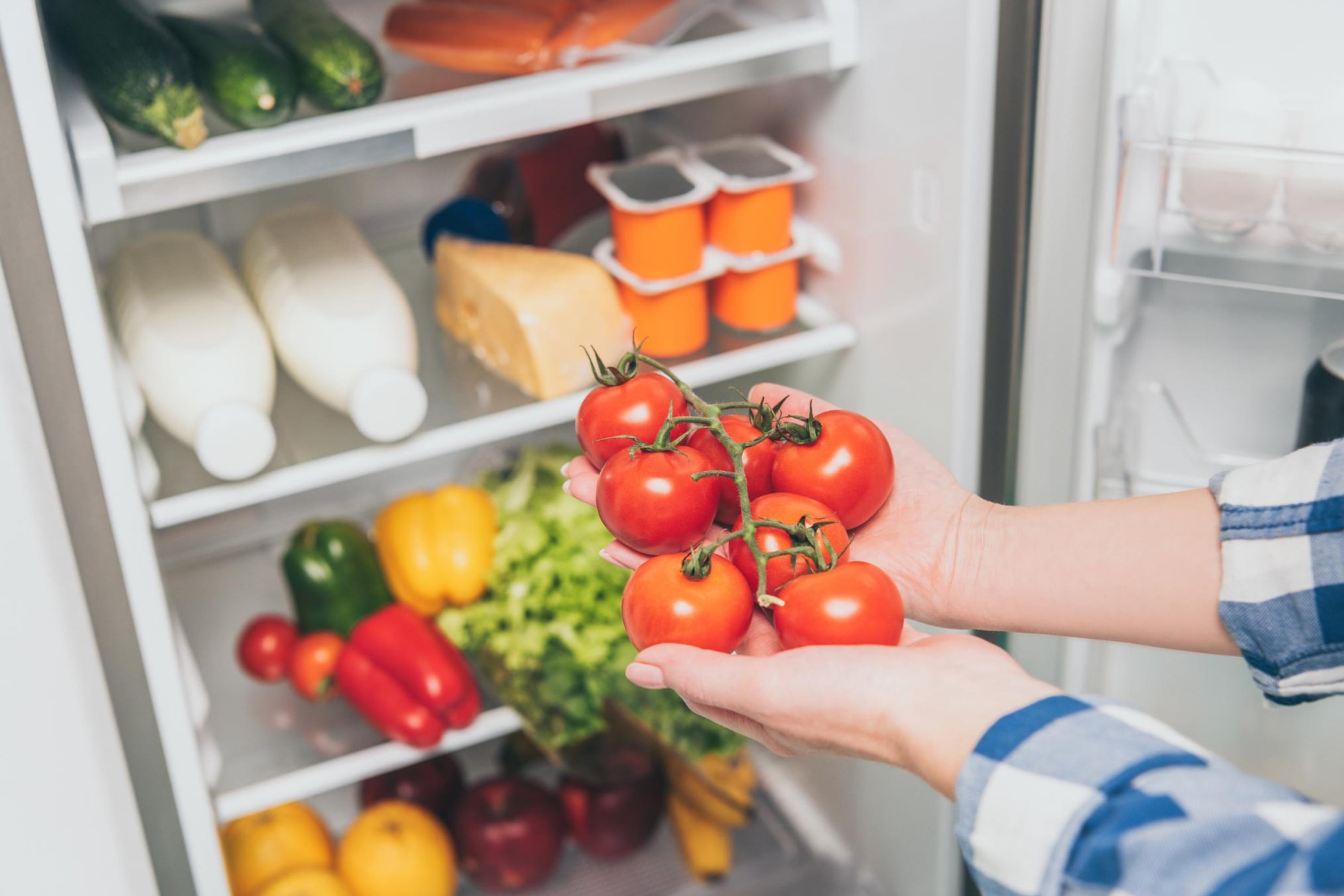 Conclusion
Refrigerating foods can backfire if you're not aware of how to manage each and every item you preserve. Freezing your food requires specific temperature control, which can be compromised due to power imbalance, multiple defrosting, etc.
It's better to label the food you refrigerate so you know which one to eat or discard based on its freezing time and description.
Furthermore, try to maintain your fridge's regular servicing if you find any glitch in its function. Hence, you'll hopefully enjoy a healthy and economical experience of food refrigeration.