For years people all over the globe showed interest in health monitoring. According to research by the Pew Research Center, back in 2013, seven in ten adults in the US tracked at least one thing related to their health or the health of their loved ones – be it blood pressure, pulse, weight, sleep, or exercise.
The trend was getting mature with the advent and extensive usage of wearables, wrist trackers, and health applications available. In 2018 Statista came up with a list of ​​health and fitness tracking software available in the US app market, with popular apps like FitBit, MyFitnessPal, and Google Fit being among the market leaders. In 2020 health became a number one concern due to the coronavirus pandemic.
Now, this year, the health tracking app market is so abundant that nobody has doubts about developing health monitoring software is a good idea.
In recent years, however, more vendors have finally started shifting from developing fitness applications to developing digital products that also cover women's health needs.
In this article, we talk about features and technologies that make for a really effective, safe, and accurate women's health and wellness app. We also talk about other things that contribute to a positive customer experience.
Here are the stages of developing women's health apps.
Stage 1: Study the competition
To create something different, you need to learn from the wins and mistakes of your competitors. So the very first step in period tracker app development is to study applications that have already succeeded on the market. Luckily, we've done this for you.
Here's our curated list of the best period and ovulation calendars that won our attention thanks to their outstanding functionality and, well, charisma.
#1 – Clue
Clue is a free, AI-based period tracker for both iOS and Android. It's developed by Berlin-based company BioWink. Clue has a 4.5 rating on both the App Store and Google Play Store and is often ranked among the top woman health apps according to popular media sources like Prevention.com and Hello Magazine.
Clue stands out from other period trackers thanks to its quick setup, clean and user-friendly interface, nice colors, and great accuracy when it comes to predicting periods and analyzing period symptoms. With Clue, women can easily educate themselves on their cycle thanks to lots of useful health information, which appears in pop-up comments while logging symptoms.
Since its launch in 2013, Clue has managed to amass around 10 million active users in 200 countries and has raised about $30 million in venture funding. 
#2 – Flo
Founded in 2015 in Minsk, Belarus by Yuri Gurski, Flo is yet another period tracker that relies heavily on AI and machine learning to help women improve their wellness. The Flo app lets women log over 50 symptoms such as menstruation flow, intercourse, sleep, water intake, moods, pains, and physical activity. The application then provides personalized health tips and insights based on analysis of a user's individual data as well as anonymized collective data.
This personalized approach has shown great results – Flo has a network of 10 million monthly active users, among whom nearly 100,000 successfully get pregnant each month, according to the app's creators.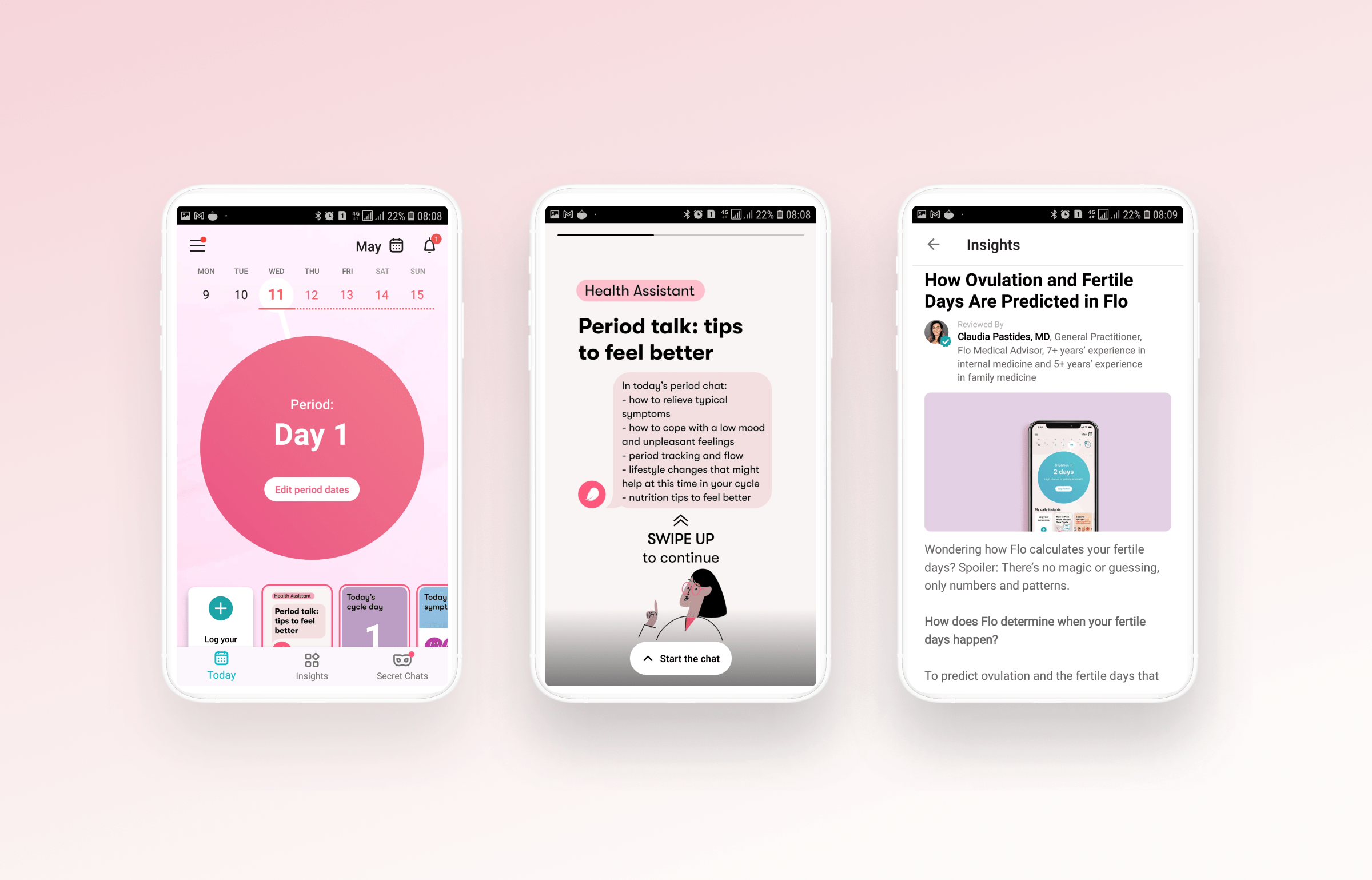 #3 – Eve
Released in 2015, Eve is a period tracker by Glow, a data science company that's focused on female reproductive health and sexual education. Eve's customers call it "the app with personality." 
This period tracking app is loved for its clean interface and a great deal of nifty functionality, such as Cycloscope, a feature that displays your current cycle phase together with possible current health symptoms. Eve has a large built-in social network where users can share their experience and tips. 
The Glow company also has two other apps for women – Glow Cycle & Fertility Tracker, which is focused on helping people conceive, and Glow Nurture, which is a pregnancy tracking app.
#4 – Kindara
Few people know what basal body temperature (BBT) is. But the creators of Kindara not only know the definition of BBT; they also understand how it's related to the phases of a woman's cycle. The Kindara app accompanies the company's special oral thermometer, which synchronizes with the app via Bluetooth to analyze data and determine ovulation more precisely.
Kindara is also easily customizable. Users can choose their goal for period tracking (to get pregnant, to avoid pregnancy, or just to track the cycle) and change the number of symptoms to simplify or deepen the level of analysis. Kindara also has an in-app community to discuss things and share knowledge among users.
Apple also allows women to track their menstrual cycle by means of the iPhone health app or Apple Watch Cycle Tracking app.
Now that we've seen some examples of successful period trackers, it's time to find out more about what really makes a period tracking app work.
Stage 2: Think over powerful functionality for your period tracker
Your app should help women predict their cycles and inform them of what their bodies are doing. Moreover, it should help them either become pregnant or avoid it. In some cases, it also should ease their communication with caregivers. Let's see what functionality may help users with these things.  
Onboarding
Having pretty intricate functionality, apps for women need understandable onboarding. Onboarding helps users get the idea of the app more quickly, which improves the user experience and helps you retain users. 
You can choose between coach screens (which usually appear on starting an app),  instructional overlays (which use pointers and comments in front of UI elements while going through the first app screens), and inboarding (a method when users discover an app while actually using it). Now let's focus on the main features.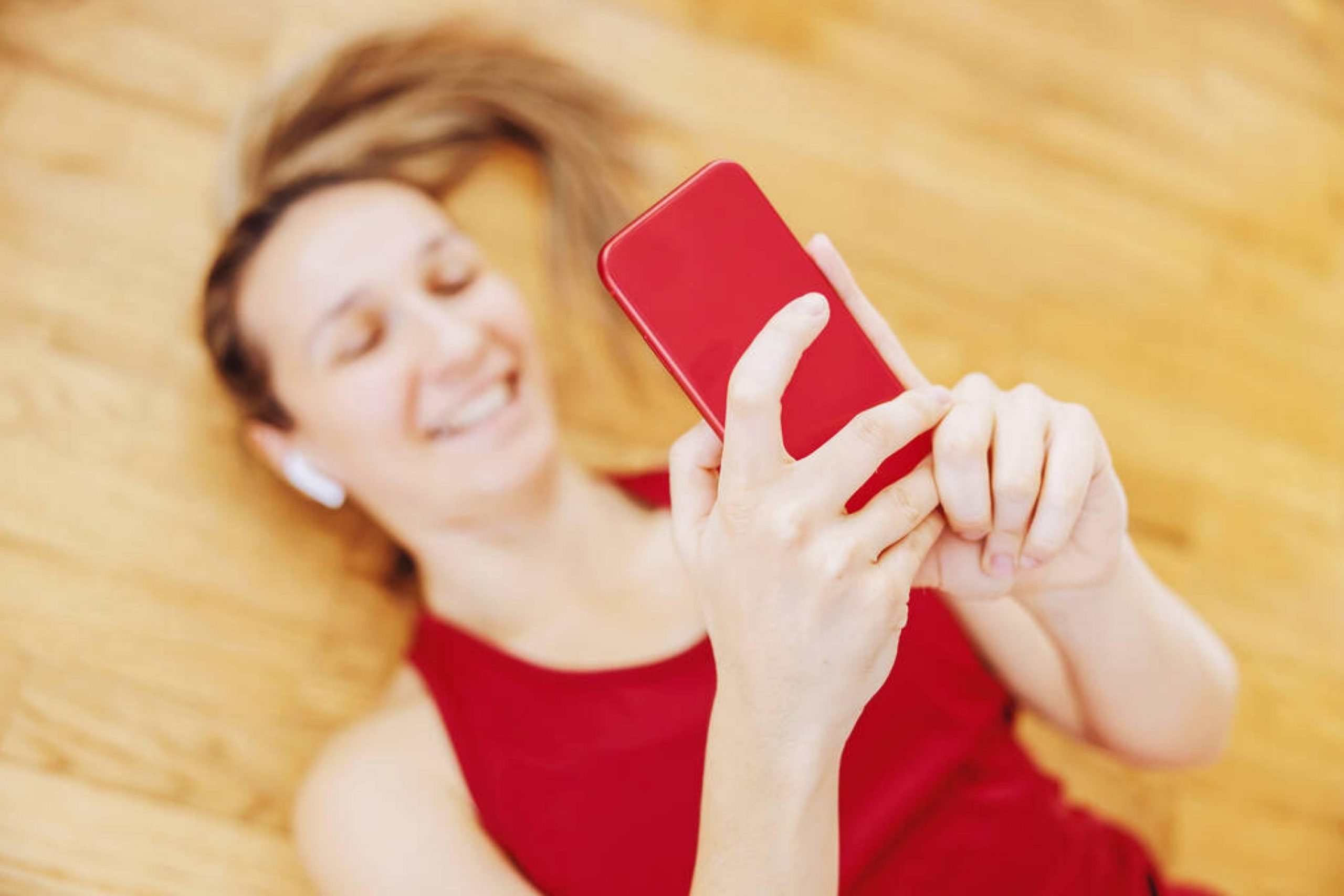 User profiles
Many period trackers require registration via email or a Google account so users can store and synchronize data across devices. But registering with a period tracking app via email or a social network account shouldn't be mandatory. 
In order not to scare away users with a complex registration procedure, you may suggest they skip signing up and create a simple user profile by filling out health information that's used by the app.
This might be their age, weight, height, and some basic information on their health and period. Your users are already going to entrust you with their most private information, so try not to overwhelm them with extra questions. Instead, focus on information that will really help you improve the customer experience – for example, by personalizing content.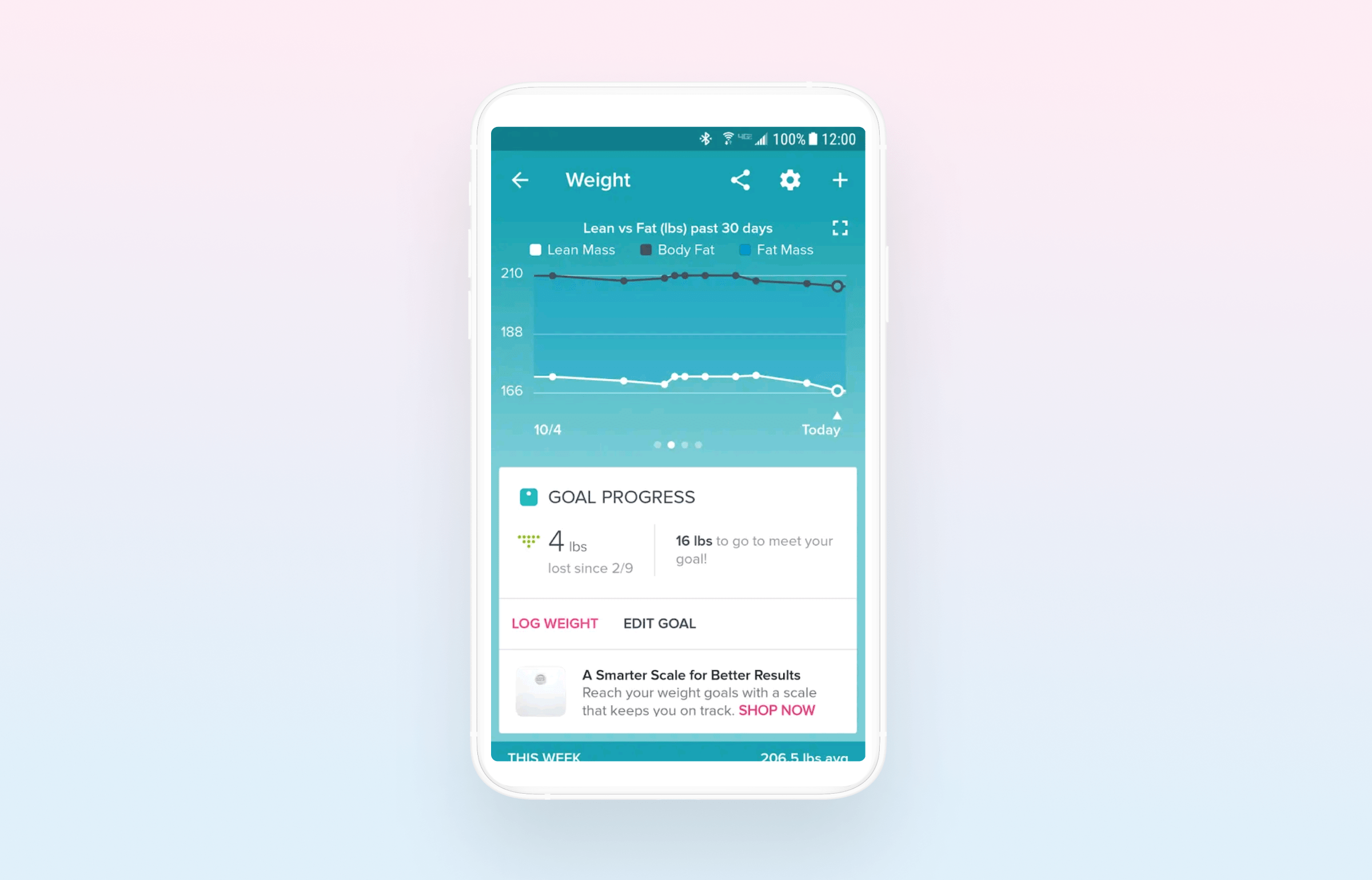 Period calendar
A user's interaction with a period tracker usually starts with entering information on the first and last days of menstruation. The task of your period tracking app is to conveniently inform users where they are in their cycle and what's happening to them right now. Whether you show this through a simple period calendar or an interactive period cycle progress bar, it should be intuitive and should not overburden users. 
Among basic things that may be displayed on your progress screen are the current day of the cycle, the fertility window, the estimated date of the next menstruation, upcoming PMS, and so on.
Your progress screen may also display a counter showing how many days are left before the next period, days of menstruation remaining, or days before menstruation will start. Constantly changing states can easily be shown through vibrant and interactive animations.
Most period trackers not only let women visually track changes in their state throughout the whole cycle but also allow them to analyze these changes. Plotting isn't required, but it's a very pleasant feature for users, since it may give them some tips on how to treat themselves and what to expect from their bodies.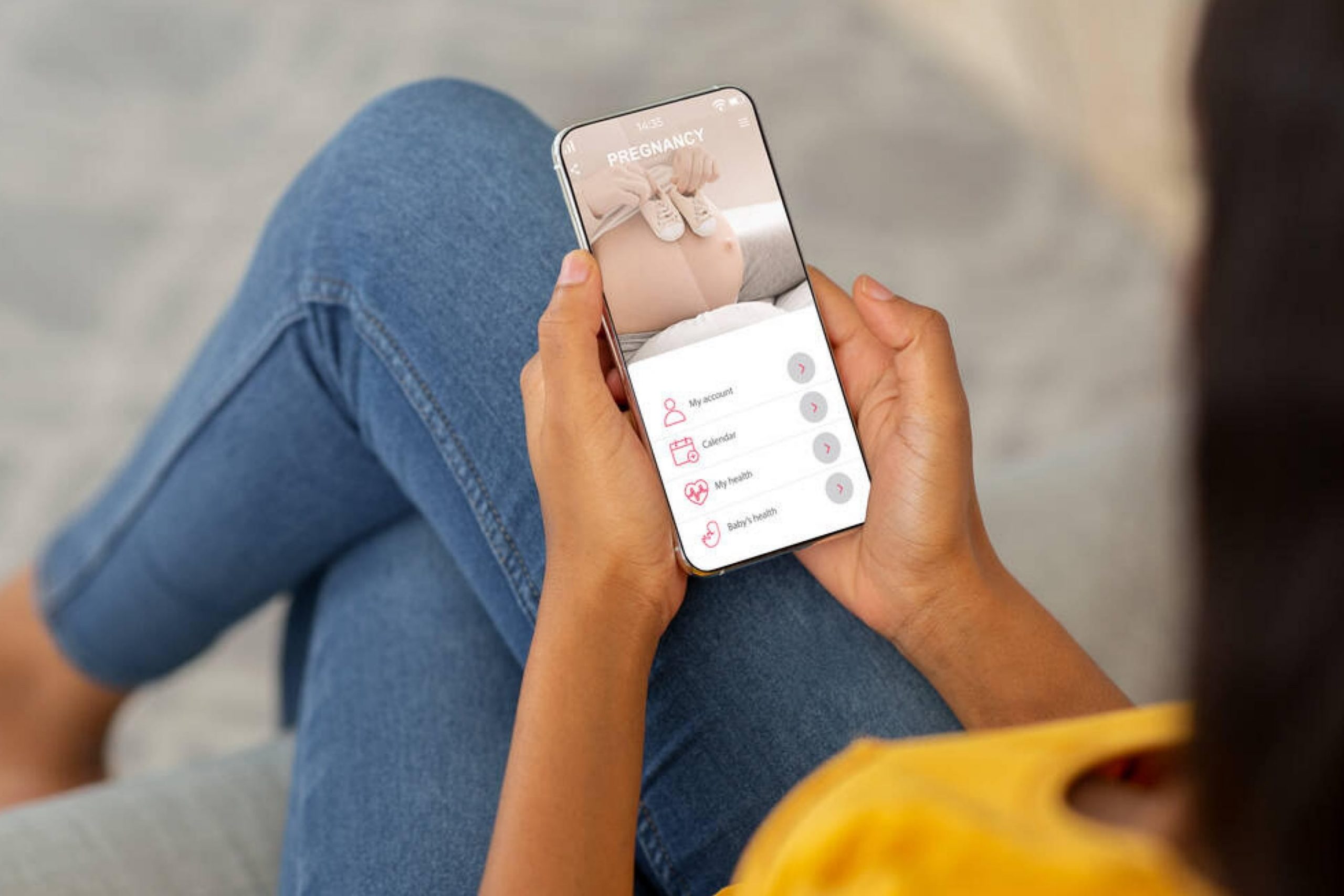 Reminders
The proper operation of any period tracker depends heavily on users' inputs – if a woman forgets to enter the first day of her period on time, the performance of the application may suffer. So as not to let that happen, your app should repeatedly (but gently) remind users to enter vital data.
Notifications in women's health tracking applications can be divided into three types:
Reminders to make daily log entries
Reminders to take medications
Reminders of the onset of the next phase of the cycle
In order to increase the usability of your application, you can add one more type of notification: based on analysis of actions and information provided, your application can warn users about potential health issues.
One way to do this is with algorithms for analyzing symptoms and showing the diseases that most commonly cause them. At this point, we can proceed to tracking symptoms.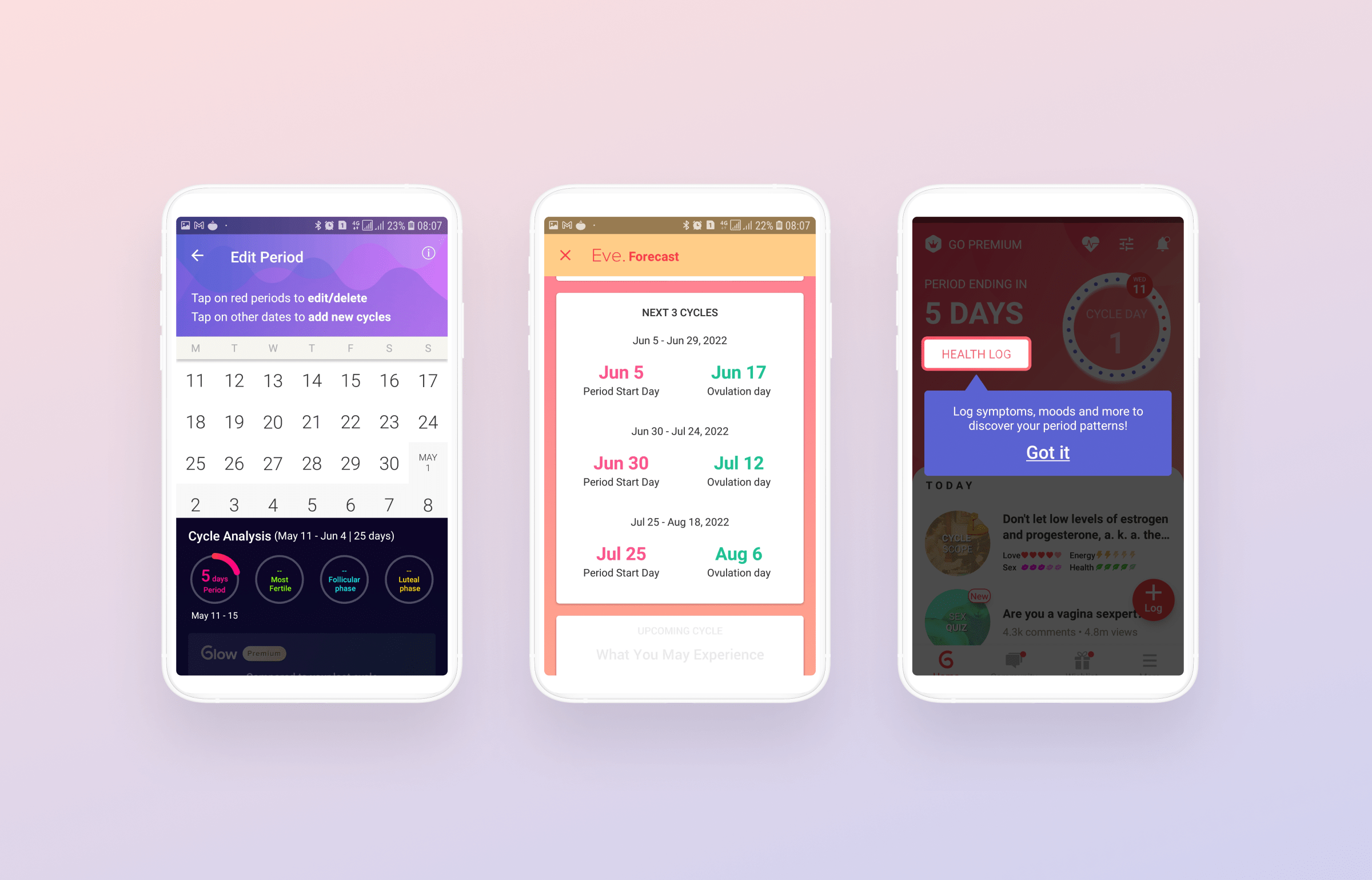 Symptom tracking and analysis
For most period trackers, the daily symptom log records the intensity of flow, mood, PMS symptoms, intercourse, cervical fluid, weight, sleep, water intake, and exercise. Based on analysis of this data as well as data on the cycle and period length, an app can predict what you should expect from your body, which things are normal for you, and which ones aren't. It can even notify you when you might need to see a doctor.  
Applications like Flo and Clue, for example, use powerful machine learning algorithms to analyze large sets of collective user data while still providing personalized health insights for each user.
Ida Tin, CEO of Clue, believes that applying machine learning to female health apps will not only help women understand their bodies better but also help vendors build solutions that identify early warning signs of diseases. 
Clue collaborates with a number of world-class health professionals and scientists who constantly conduct research into women's health symptoms to build smart algorithms that cover a number of important health questions and help women be more educated about their menstrual health.   
Enabling wearable support in your app will allow your users to automatically add health data in their daily logs – such as sleep time, blood pressure, heart rate, and weight – while giving you more data to analyze.  
The greater the number of wearables your app supports, the more useful this feature will be. The most popular fitness trackers are Apple Watch, Fitbit, Samsung Gear, and Mi trackers.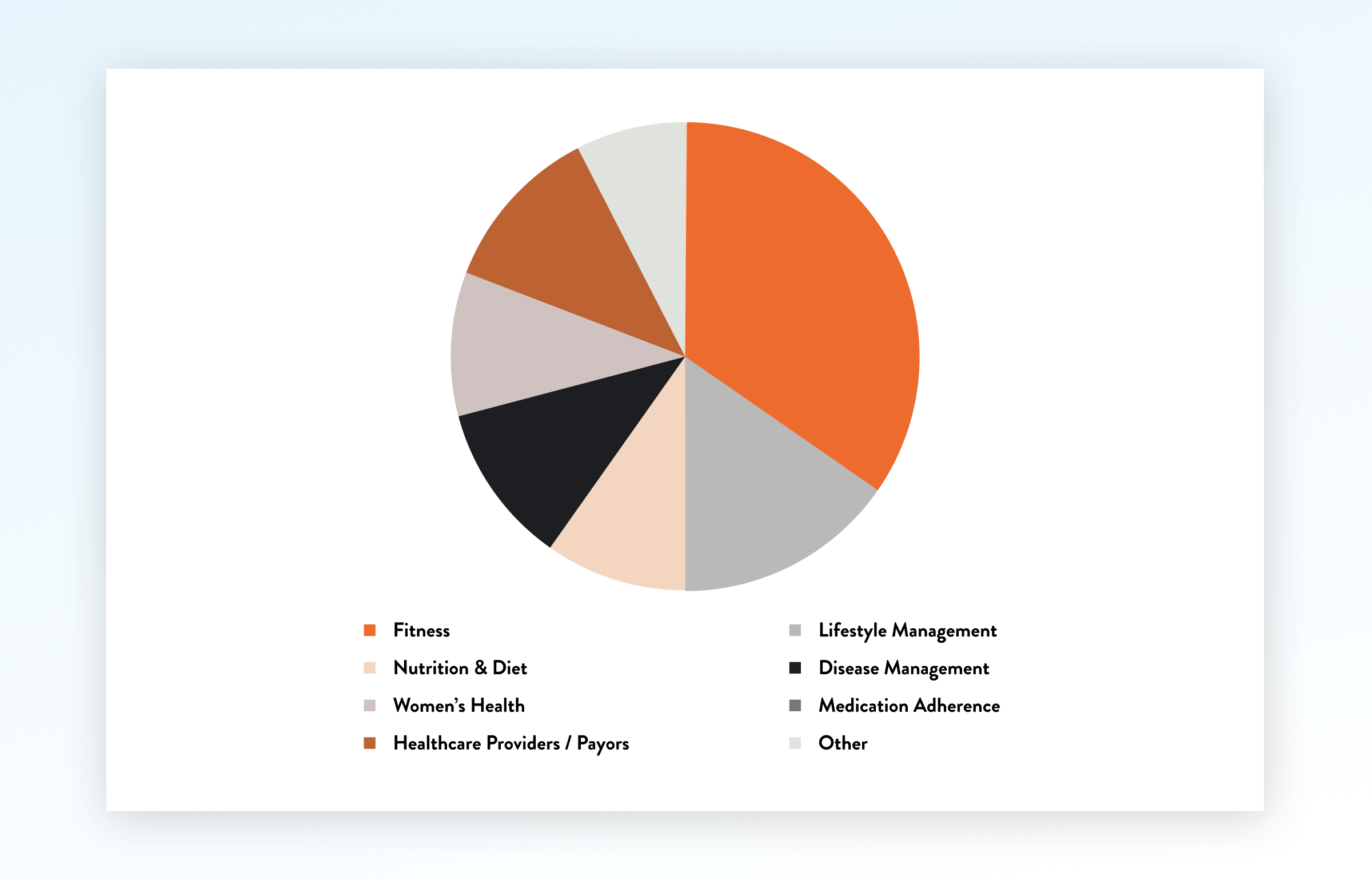 Sharing information with a doctor
Some period trackers have the ability for users to share some information with their partners. In Clue, for example, this feature is called Clue Connect. Clue offers it for starting an open dialogue on topics that are uncomfortable for most people: menstruation, premenstrual syndrome (PMS), and fertility. Clue users can share period information with each other by sending a special link that automatically opens in the application.
But the option to share or synchronize health information can be useful not only for partners. Users can also share information with their doctors. For example, a user may be able to download a file with data for a certain period of time.
Or they might permit access to data via a special link, like in Clue. Another good option is to send an email with important health information (in charts, for example).
Providing a doctor with more data can expedite diagnosis and treatment. In the case of menstrual tracking, it can help women answer doctors' questions about things they never remember (date of last menstruation and intercourse or symptoms from two days ago, for example).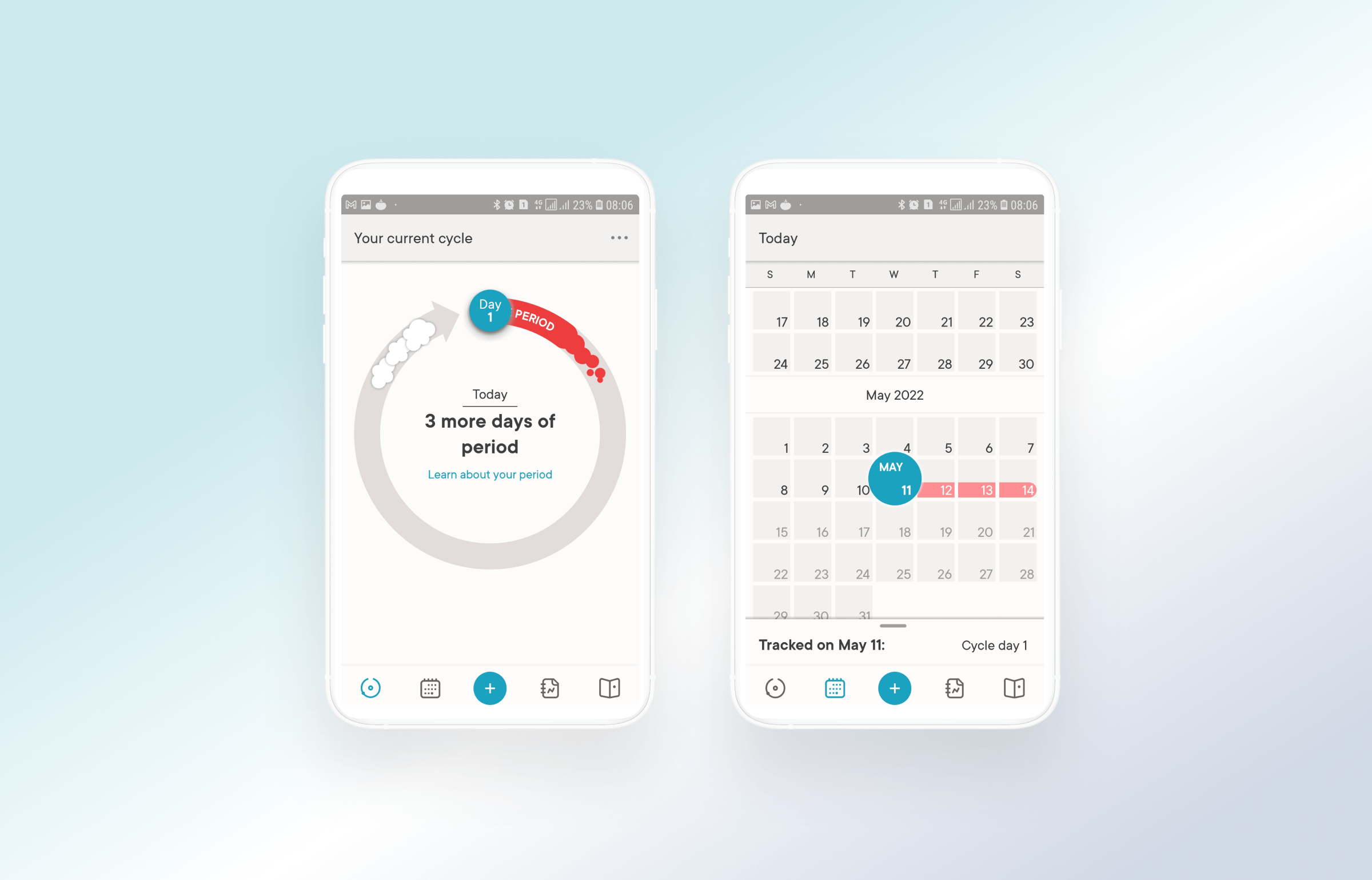 Social network
People love to talk. And most people like to share. You can build a big and cohesive community in your app. In the Pink Pad app, with its built-in social network, women swapped stories, compared symptoms, and interacted with the community in many different ways. Users could communicate in thematic groups, posts, and private messages. 
The developers of Flo and Eve understand the necessity of this feature. Flo has recently launched a Quora-style service where users can ask questions and give answers, sharing their experience anonymously.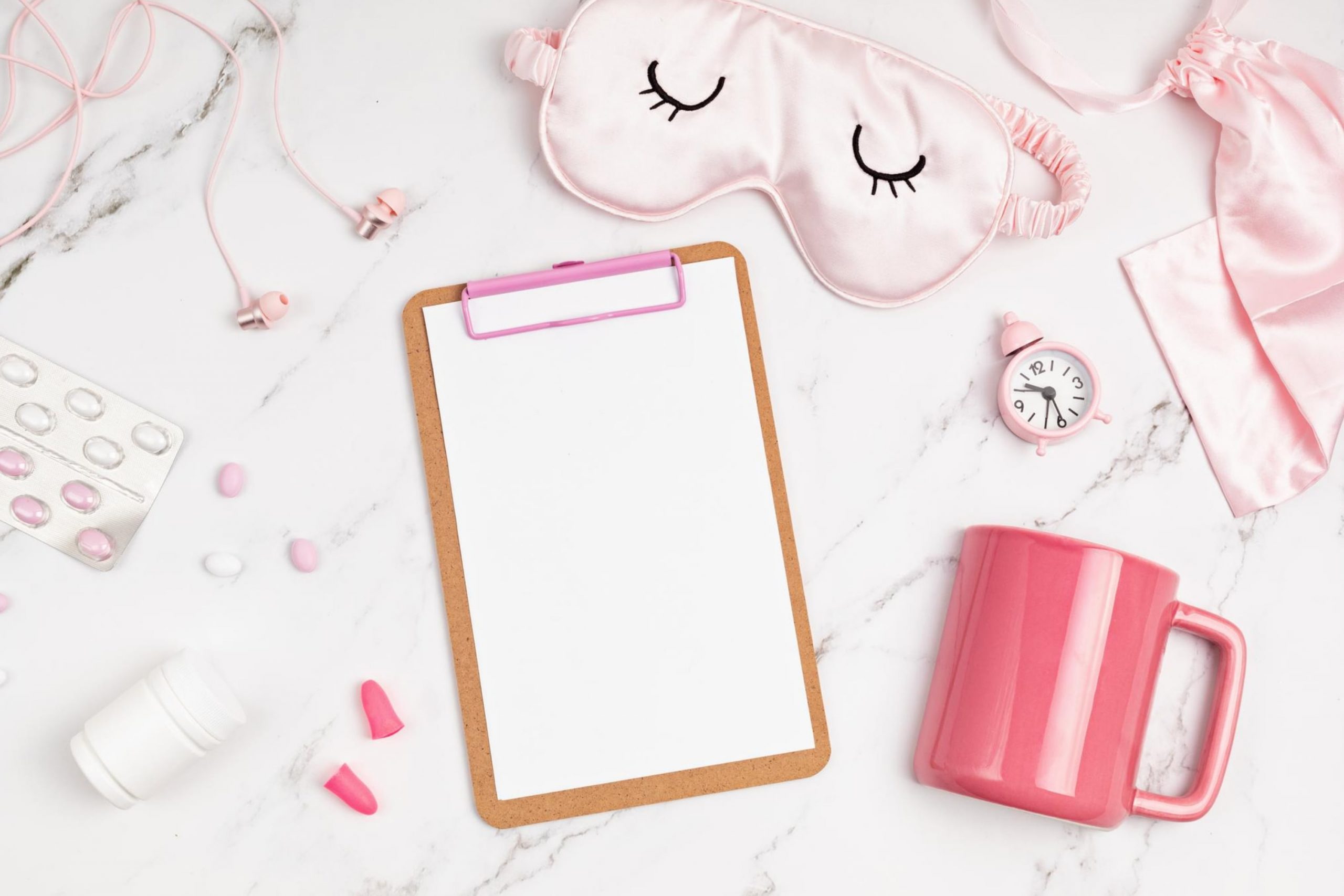 In Eve's Premium version, there's also the ability to communicate in private messages and to participate in groups formed around topics.
Online consultations
Even with a whole built-in community to talk to or a bunch of AI-generated health tips, women still may have a lot of tricky questions that are better to ask a real specialist. Here's where in-app chat with a doctor may be helpful.
You can collaborate with medical professionals who can provide online consultations, recommend treatment plans, and even prescribe medication via text messages or voice calls.
For example, Biem, which positions itself as a virtual sexual health clinic, makes it possible for users to hop on a video call with a therapist with whom they can discuss their symptoms and get a consultation.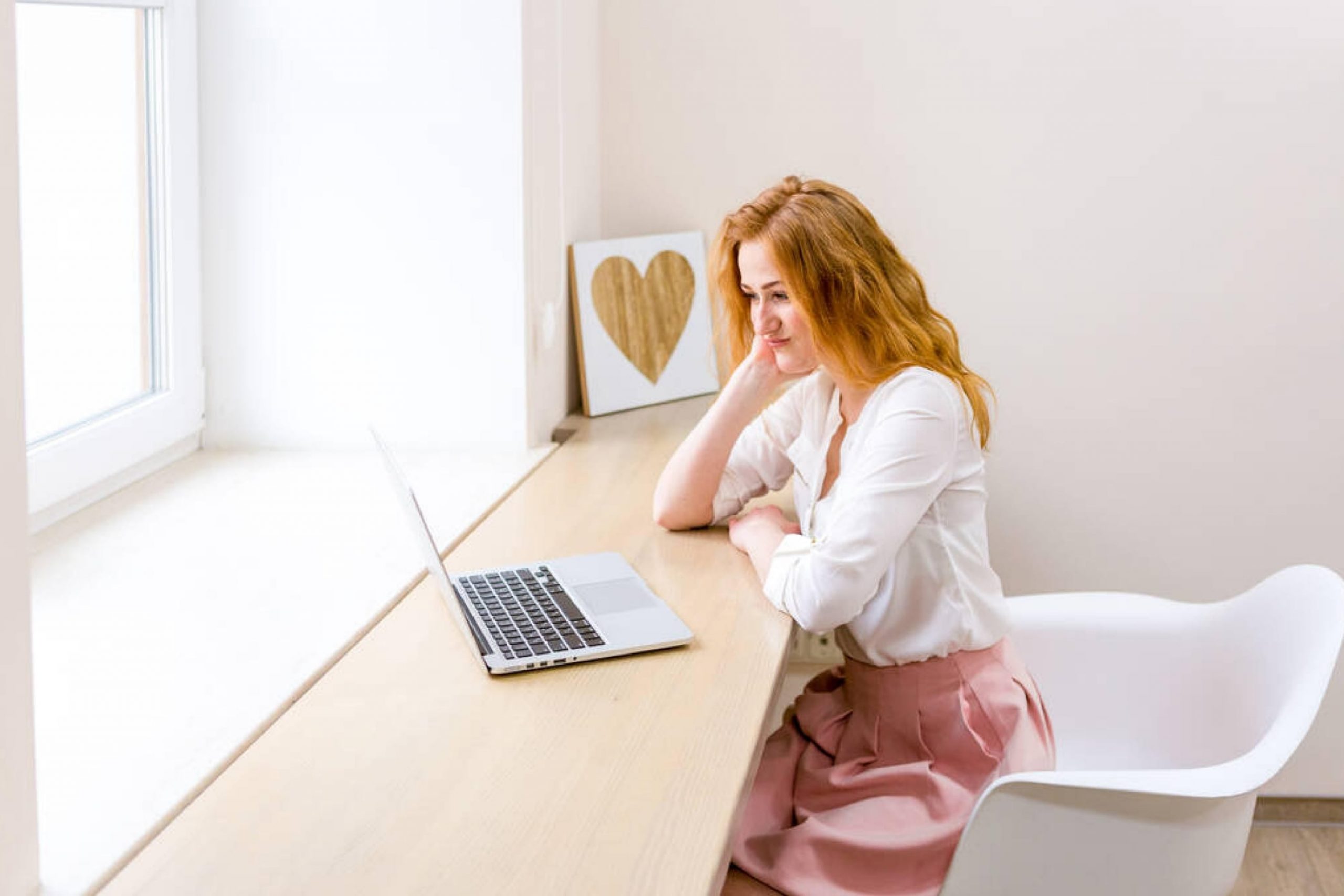 Password protection 
The first step to protect users' personal information and restrict access to it is enabling password protection. 
To make authorization easier and faster, you can integrate Touch ID and Face ID authentication in your app.
Stage 3: Define how to monetize your period tracking app
It would be foolish to make investments in a cool application for women and not get some profit from it, right? Let's see what monetization strategies rule the femtech field today.
Pay-to-download
These days, the popularity of paid applications is rather low and continues to decrease. According to Statista, the percentage of paid applications in Google Play was below 6% as of October 2021.
Among period trackers, only MyFLO Period Tracker uses this business model. The advantage of such a risky choice, however, is that in the niche of paid apps you'll have fewer competitors.
Moreover, users of paid applications are usually more loyal and active than users of free apps. Mind you, if you decide to follow the paid business model, your application price tag should be between $0.99 and $1.99.
In-app ads
Launching a free app with in-app ads may be a great way for you to start generating revenue while still giving users the chance to try out your product without any barriers. That's probably why this approach is still popular among many apps, including for women's health tracking. But in-app advertising may be ineffective if implemented poorly.
To avoid scaring away your customers with annoying advertising, you should find a balance between the number of ads, the time and place they appear, and the ways users interact with them.
Make sure to find a trusted ad network (which cooperates with popular brands and uses smart ad targeting), select an ad format that suits your UI, and choose the most effective ad pricing model.
If you're a developer who considers the user experience first, chances are you can still launch a successful free application that will bring in money rather than cause customer churn.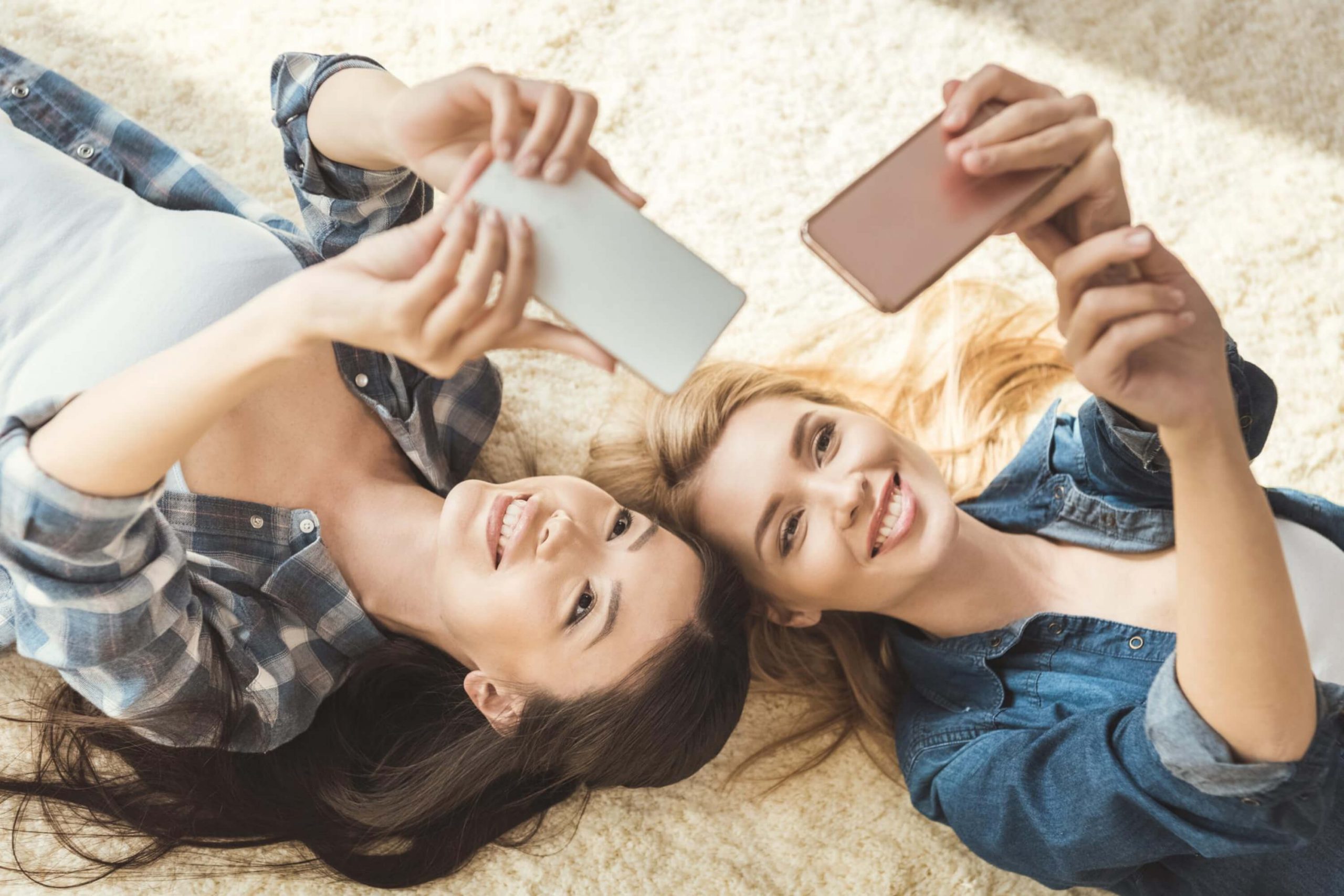 In-app purchases
As an alternative, you can also offer paid access an ad-free version of the app. This approach is called freemium and implies a basic free version of an application with the option to subscribe to a premium one with additional features.
For example, Eve offers two plans – Glow Basic and Glow Premium. The Premium plan provides a number of additional tools such as profile customization, one-on-one chats with other users, meditations, an ad-free experience, and premium access to Glow's other apps.  
The freemium model is also the business model used by Flo. According to Sensor Towers, in October 2021 Flo earned a total of $6 million, including $5 million for iOS apps and $800 thousand for Android apps. 
To enable subscriptions in your women's health tracking app, you should integrate with In-App Purchase APIs (for iOS) and Google Play Billing APIs (for Android).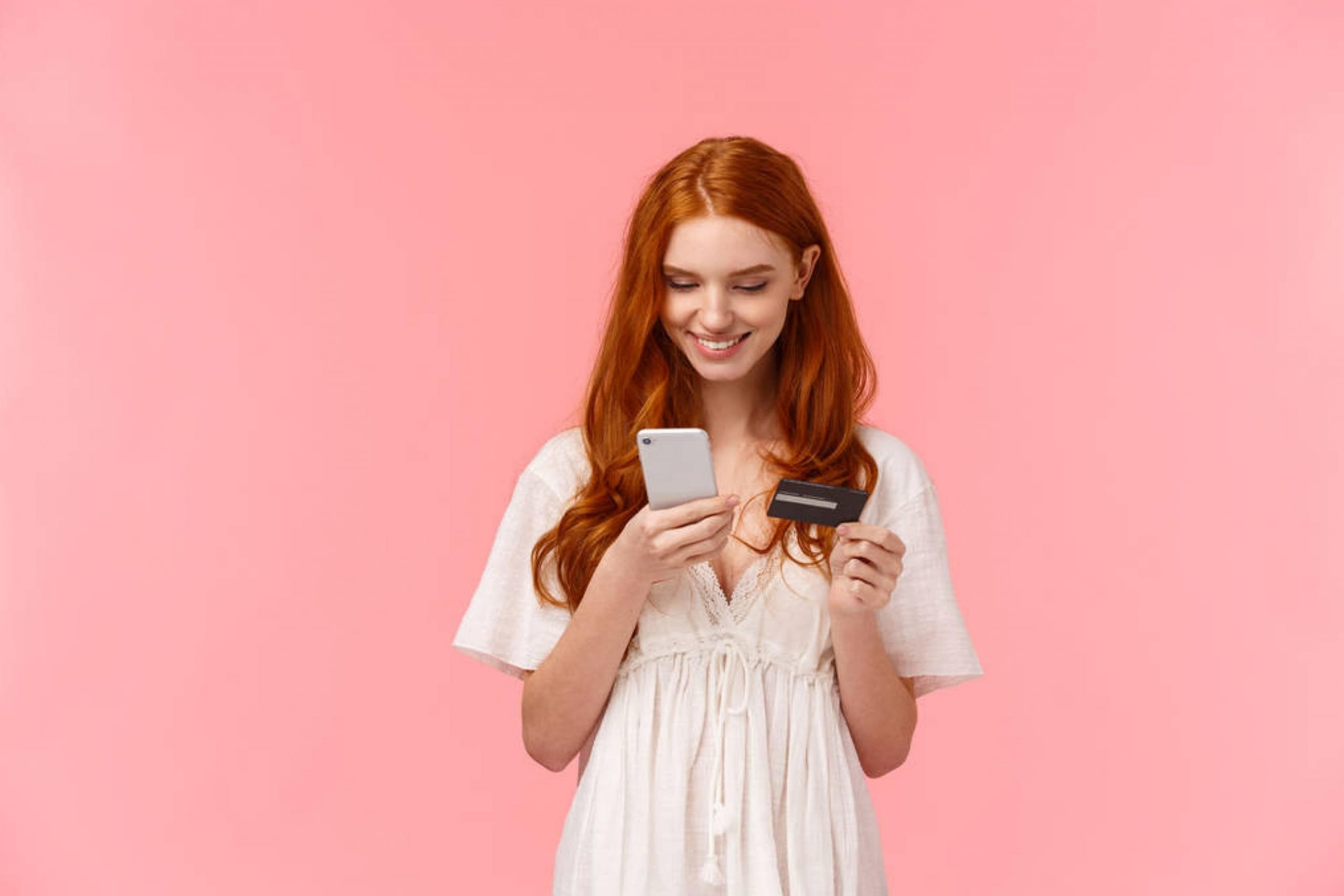 Stage 4: Consider tiny but important details
It may seem that you know everything about a great female health tracking medical app development process, but there are a few more points that can't be overlooked. Let's see what can help your app become more mature.
Design 
For some reason, many vendors believe that the design of a period tracking app should be all about flowers, butterflies, kittens, bunnies, and different shades of pink. This is strange, however. In fact, many users are disappointed to be associated with all this Barbie stuff.
In their feedback about period trackers, women often mention that they don't want everyone to see immediately from the welcome screen that they're logging their period. 
You should also consider sexual diversity. Having a transgender man on the team, Clue is well aware that not everybody who tracks a period identifies as a woman. That's probably why the application uses neutral UI design and UX copy, modestly stating that Clue is an app for "people who menstruate."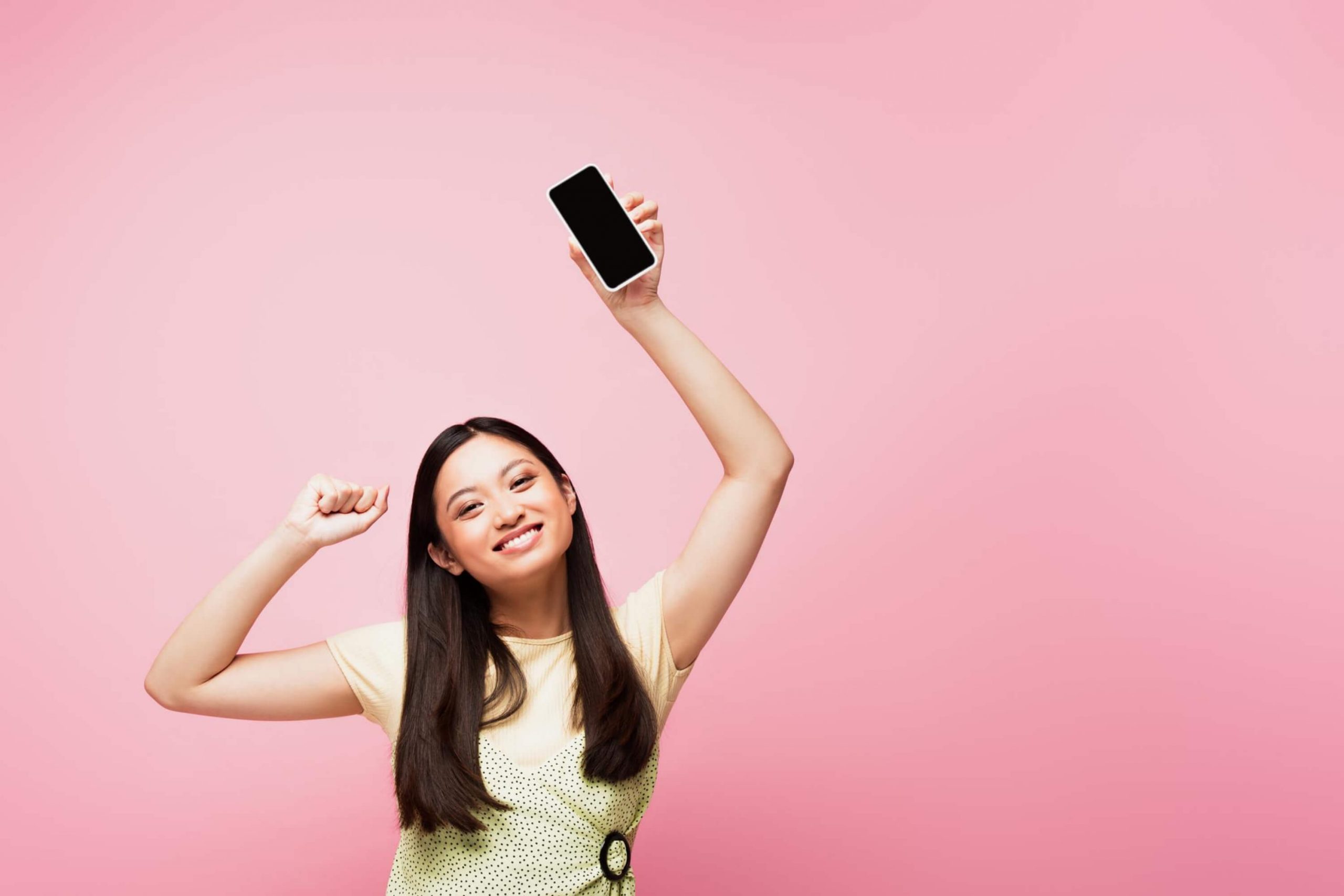 Cooperation with real specialists 
Nothing says more about the quality of a product than the opinion of real experts. But how can you make sure experts will approve your product? Attract the same quality specialists and scientists to help you analyze data and build a powerful health solution that absorbs knowledge about millions of women's symptoms and cycles.
This is actually how Clue approached building their service. The company's cooperation with the best medical specialists brought the app to the top of the rankings on both iOS and Android.
Glow Inc. follows the same strategy. Being an expert in women's health and sexual education, Glow used all their experience and knowledge to build their first app, Glow Fertility Tracker, which became one of the best digital products for those trying to conceive.
Another Glow app, Eve, was also built using rich knowledge of the company's medical specialists. Eve's Cycloscope feature provides women with valuable, science-based tips every day of their cycle.
Data protection regulations
We've already talked about password protection. Is that the only data protection measure your app needs? Not really, since there are also plenty of data protection regulations a modern entrepreneur should be aware of to avoid legal issues. 
The good news is that as an owner of a period tracker you don't have to worry about the Health Insurance Portability Accountability Act (HIPAA). This regulation usually does not apply to health and fitness apps (unless you store users' personal data that can be connected with their medical data). 
If you're interested in offering your app to residents of EU countries, however, you'll need to make sure your service is GDPR compliant. GDPR stands for the General Data Protection Regulation, which controls the processing of personal data of EU residents and the export of personal data outside of EU countries. You can study the full regulation and check out the latest updates here.
Obviously, your service should have an easily accessible and understandable privacy policy that contains all information about how you gather, use, and manage users' data to cover all legal questions. 
As of today, period trackers are considered the second largest type of app in the health and fitness category. There are more than a hundred female health tracking apps for iOS and Android combined.
Even though they all focus on health, very few female health tracking app vendors engage real health professionals and scientists in building their products. What would make your app really smart and competitive is collaboration with world-class healthcare specialists whose work can contribute to building powerful functionality and an intuitive design.
But most importantly, you need to listen attentively to the needs of the women for whom you're designing your app.