Engagement is one of the most thrilling and exciting events in the life of every woman (and a man). So no wonder we do our best to make this moment memorable by taking photos! However, couples may often complain that their pictures appear to be too ordinary and like everyone else's.
Want your photoshoot to be special? Then check out our top-16 fall couple photo ideas to take in autumn to make your engagement day unforgettable!
16 Engagement Photo Ideas For Couples
Autumn is a very picturesque season that is disposed to romance and warm hugs. What could be better for the photoshoot to capture the best moments of your engagement?
Be casual
Engagement doesn't mean you two must look and behave all serious! Choose a warm sunny day, put on your best casual outfits, and find a nice spot in a park or a forest to take lovely autumn pictures of you and your loved one.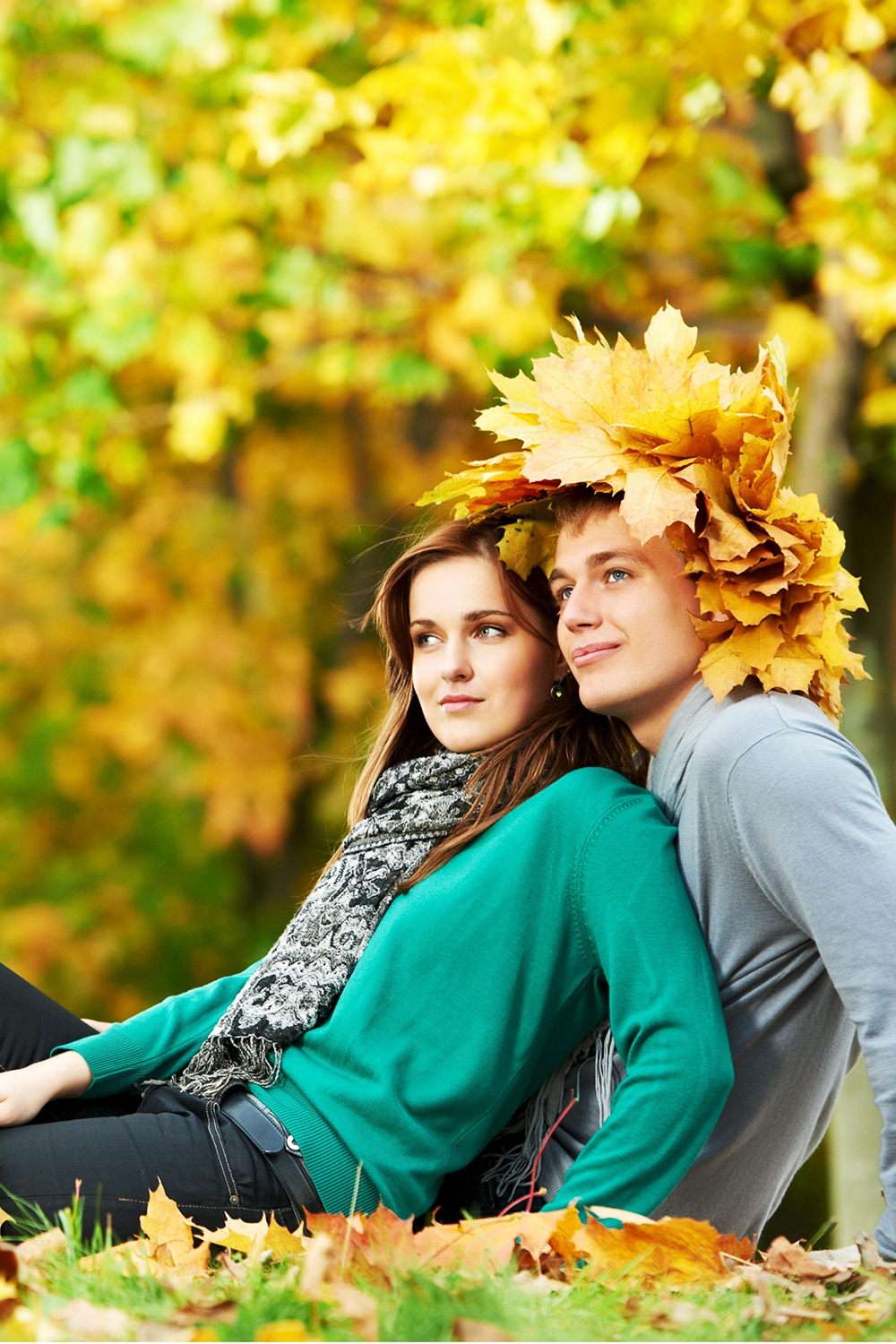 Autumn selfies
To take these pictures, you don't need anyone's help. Just you, your soulmate, and a smartphone with a good camera. Well, and a good-looking autumn background!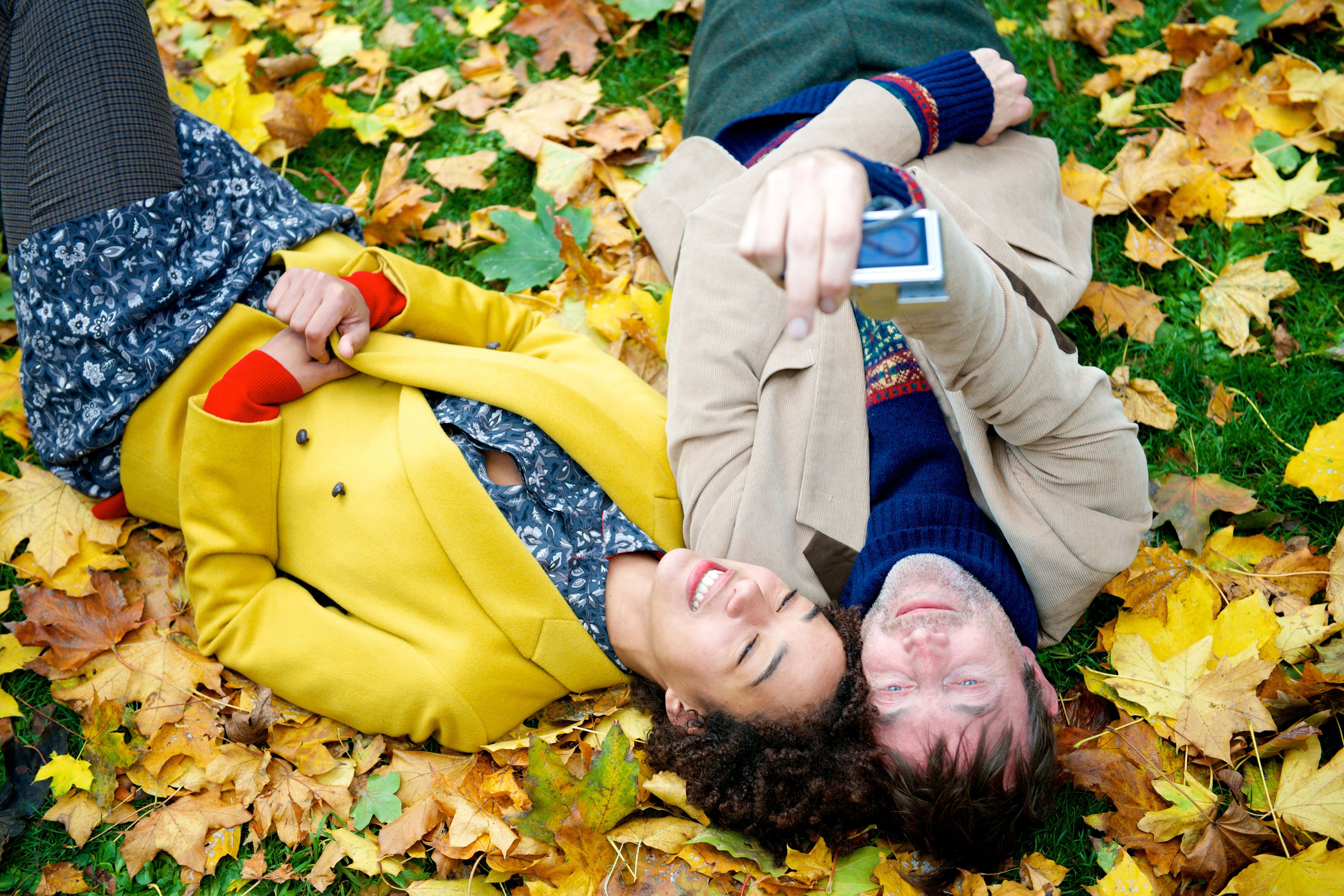 Red and white
Well, not only red but also orange and yellow – all the autumn palette is in your disposal! Put on white garments and take photos in front of the bright fall landscape. And if you don't have one nearby, simply photograph yourselves laying on a motley autumn leafy "carpet".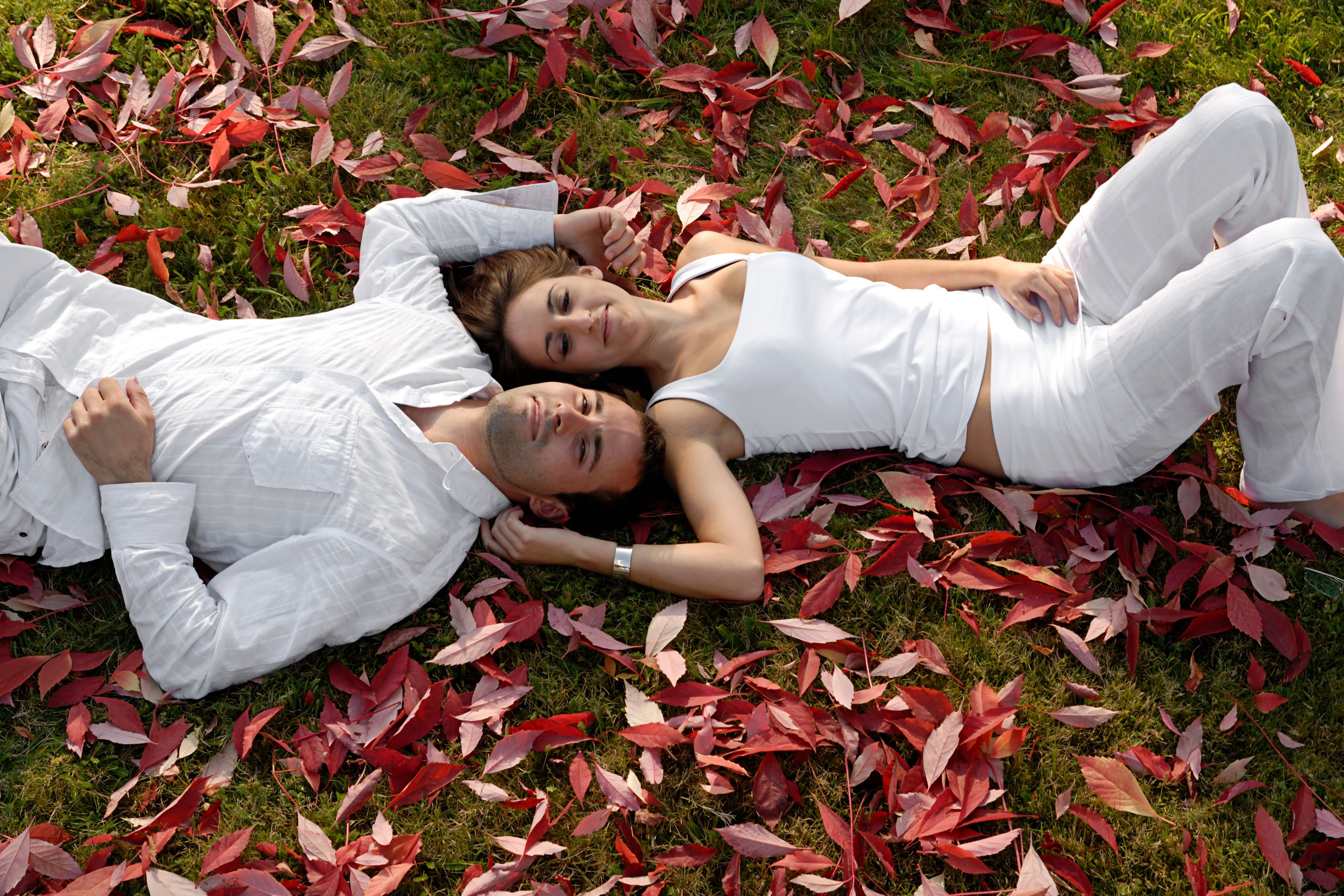 Look around!
This is a nice idea of a sweet couple photo taken in autumn! You two holding hands and looking around when nature is bursting out with colors! A new step in a brand new life.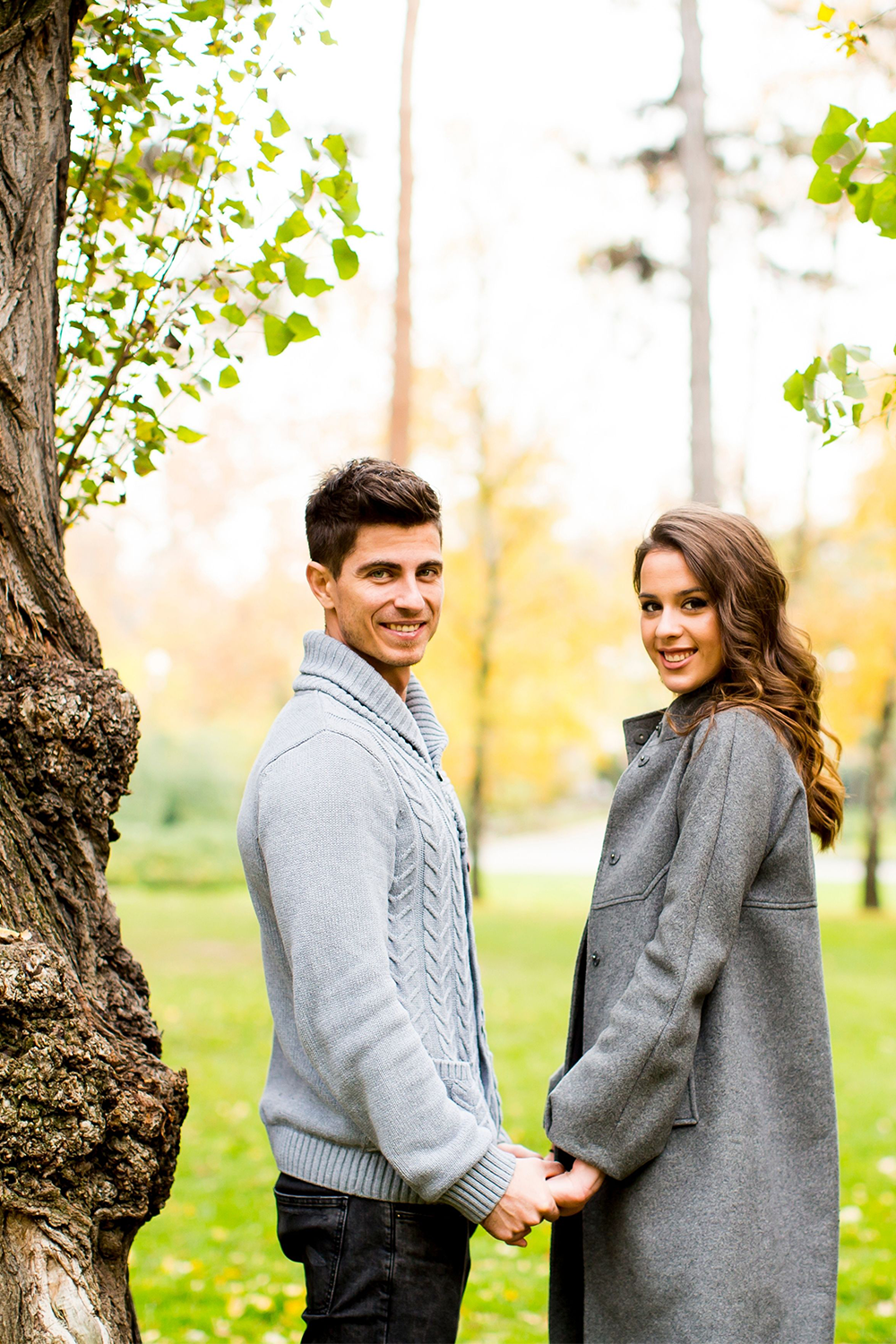 City walk
You don't need to go far to take unusual and creative photos on your engagement day! Dress up and go for a romantic walk around your city. We are sure you know several spots there that will become a cool background for your photoshoot!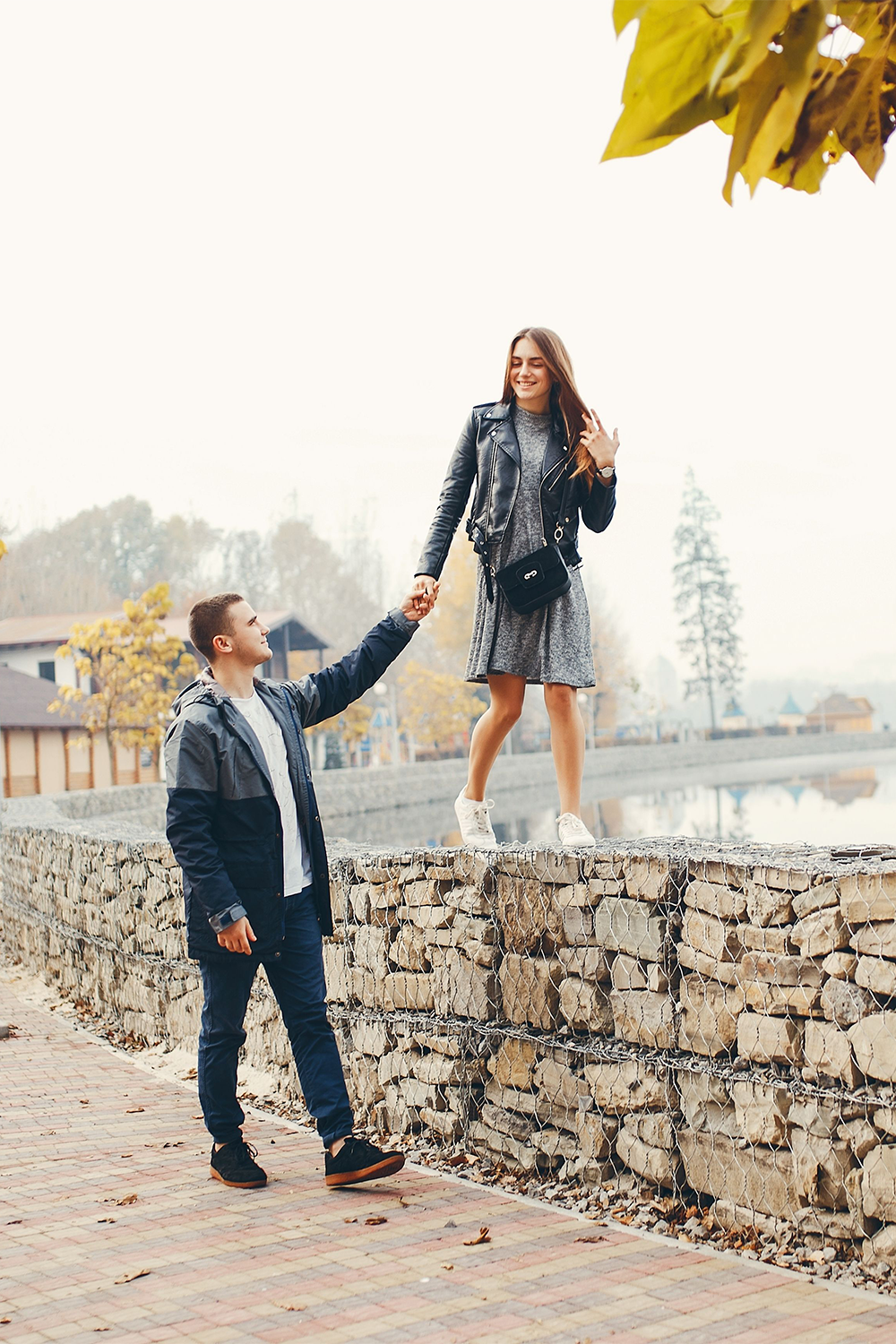 Forest romance
Picking mushrooms and berries in the autumn forest is not only fun. It can also be used as a photoshoot idea! However, to realize it, you will need someone's help.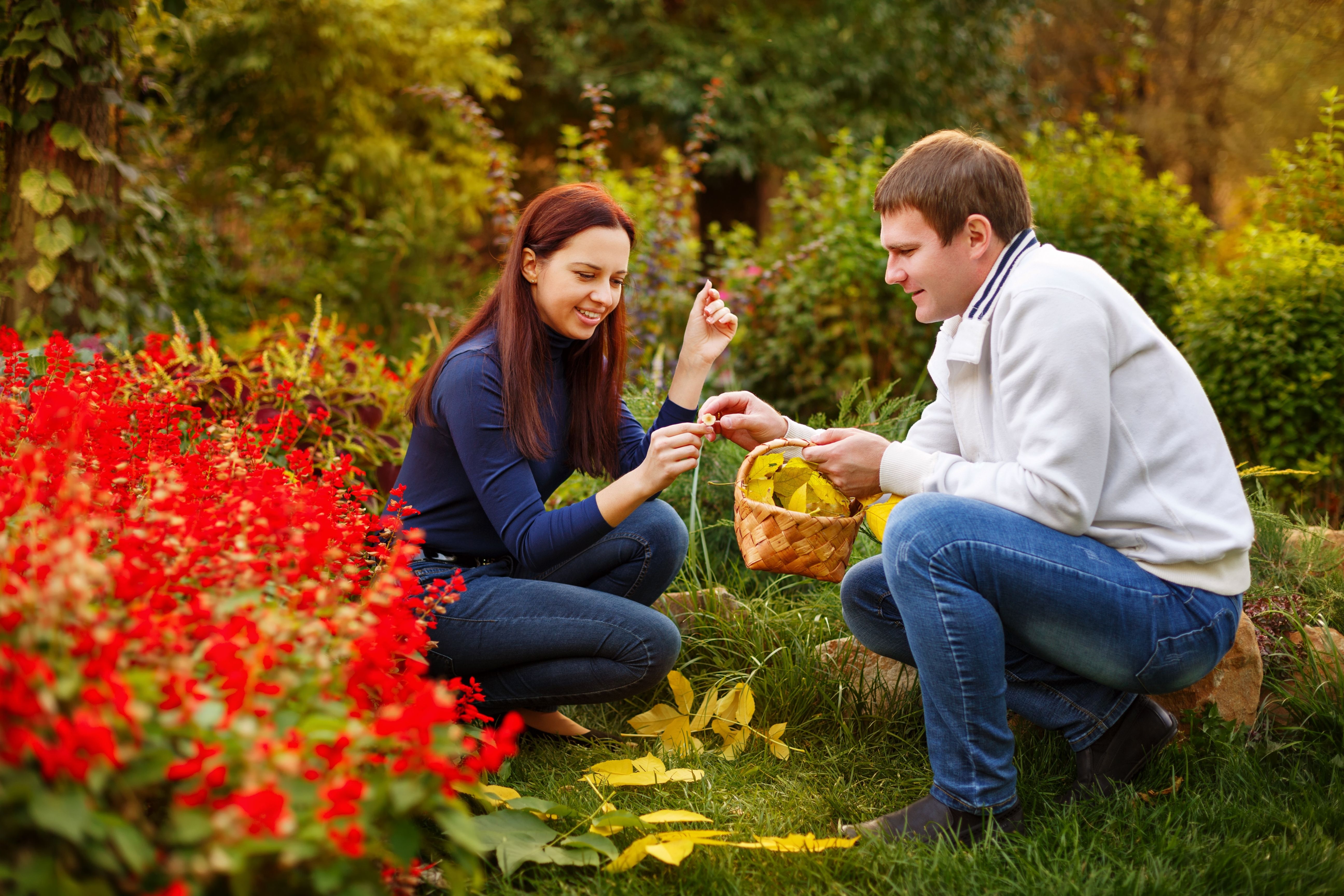 Bridges
If you have bridges in your hometown or nearby, don't skip this opportunity to take lovely photos on such a background! A bridge is not only a cool location to take pictures, it will also create an unforgettable romantic atmosphere and will become a symbol of the path into your new life.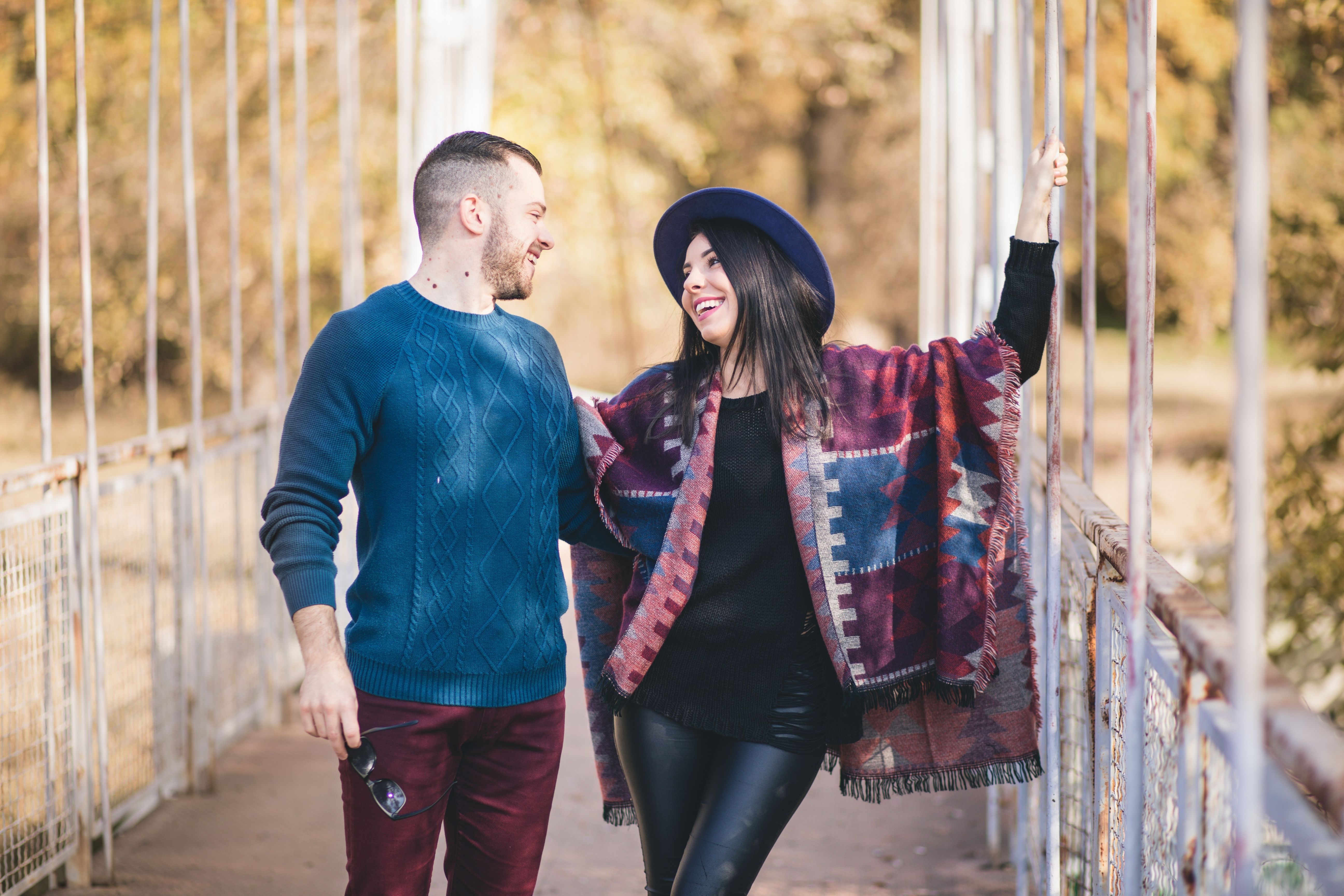 Take a boat ride
Of course, Venice would be an awesome spot, but even your local river, lake or a bay will do! Dress warm, rent a boat, and set off for a sale with a camera. It's a great way to take casual and sincere photos of both of you. Besides, you can take pictures of each other too! So be creative!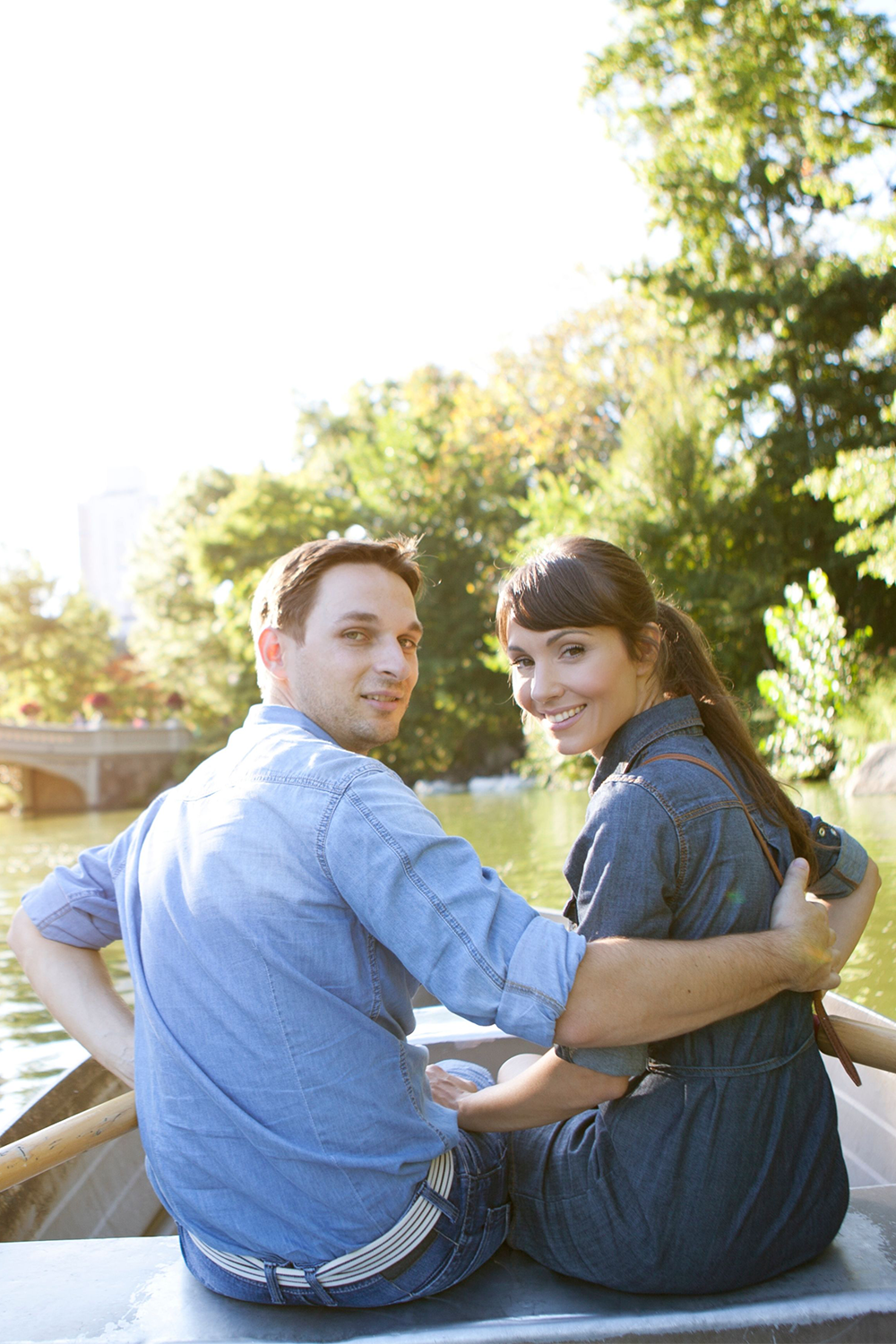 Go hiking
Sounds not very romantic, perhaps, but why not? Wild nature is especially rich in scenic views in autumn, besides, photos taken at the campfire have a special cozy atmosphere that will warm you up even years after!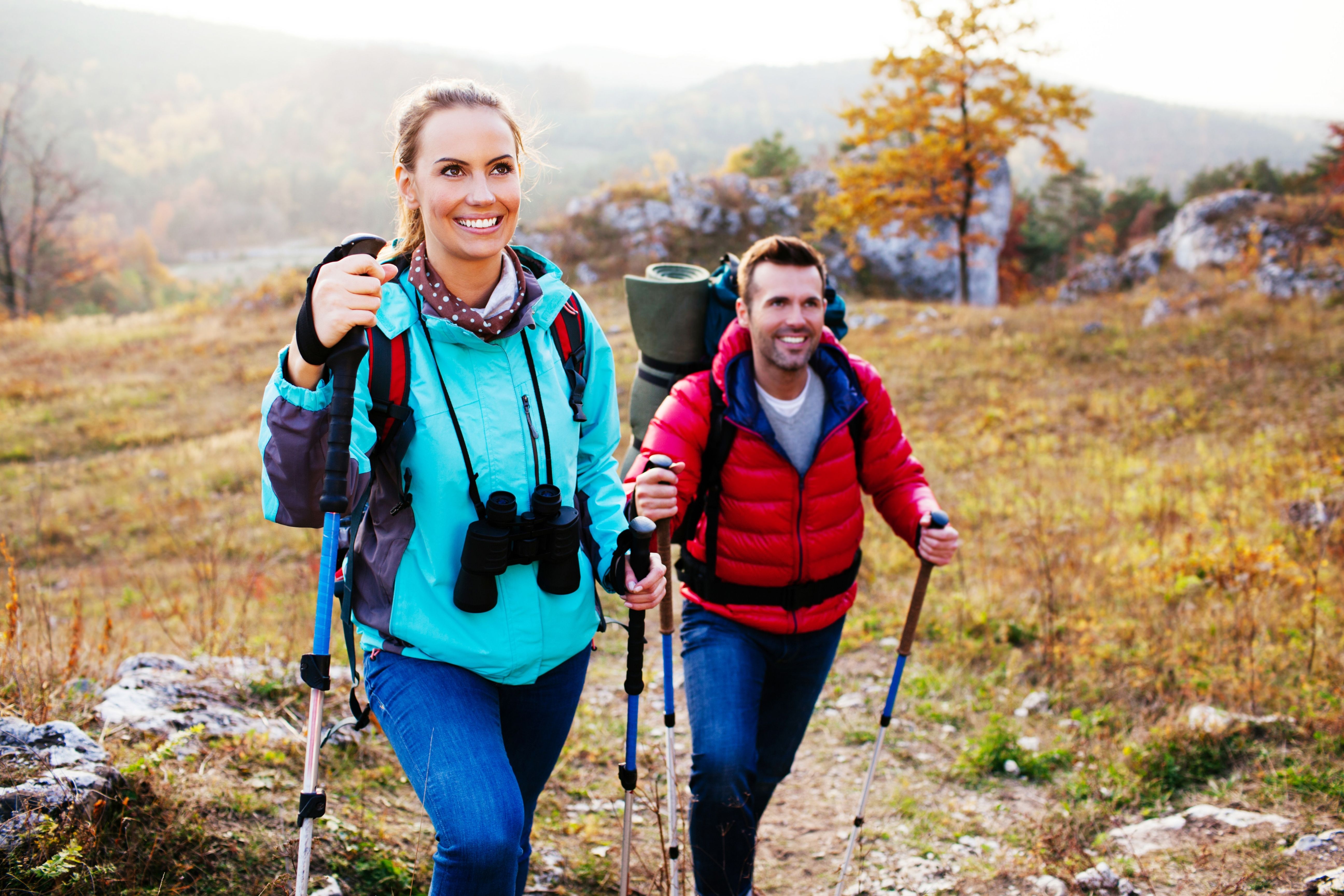 In front of a cityscape
We get so much used to the city around us that we simply forget it can serve as a perfect photo background! Find a high spot in your town or city from which the whole area can be seen, and take breathtaking photos in front of an urban autumn cityscape!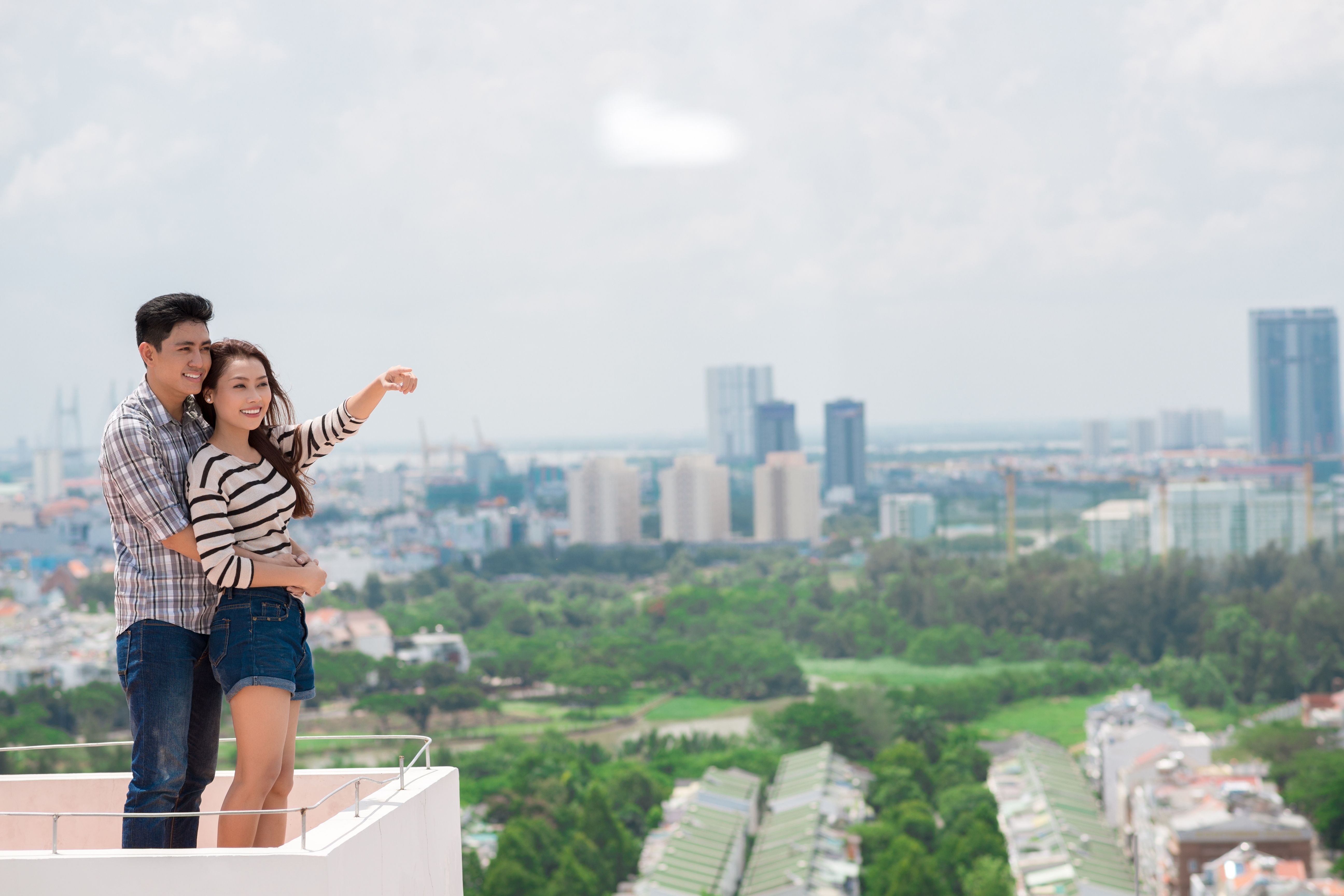 Let's go for a ride!
To realize this photoshoot idea, you will need a car, a photographer, and the countryside. Pictures of your couple in a nice car riding through the autumn landscape – that reminds of some vintage movie, don't you think?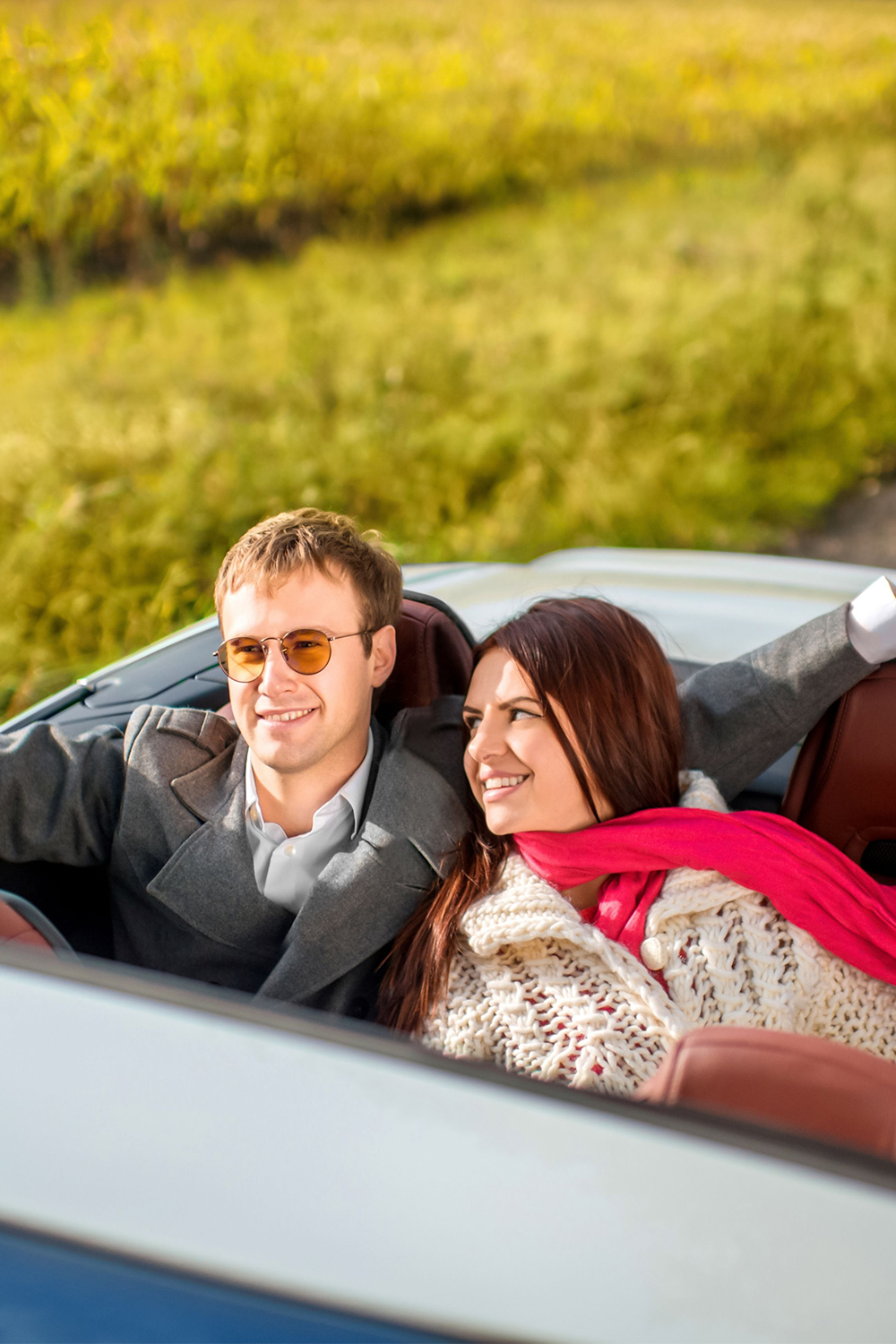 The mystery of night
Taking photos at night?! Why not? It's unusual, and besides, it allows you to experiment with lighting and use different additional lights, such as garlands, candles, etc to play with shadow and light! Be sure that nobody will have the same mysterious and romantic engagement photoshoot!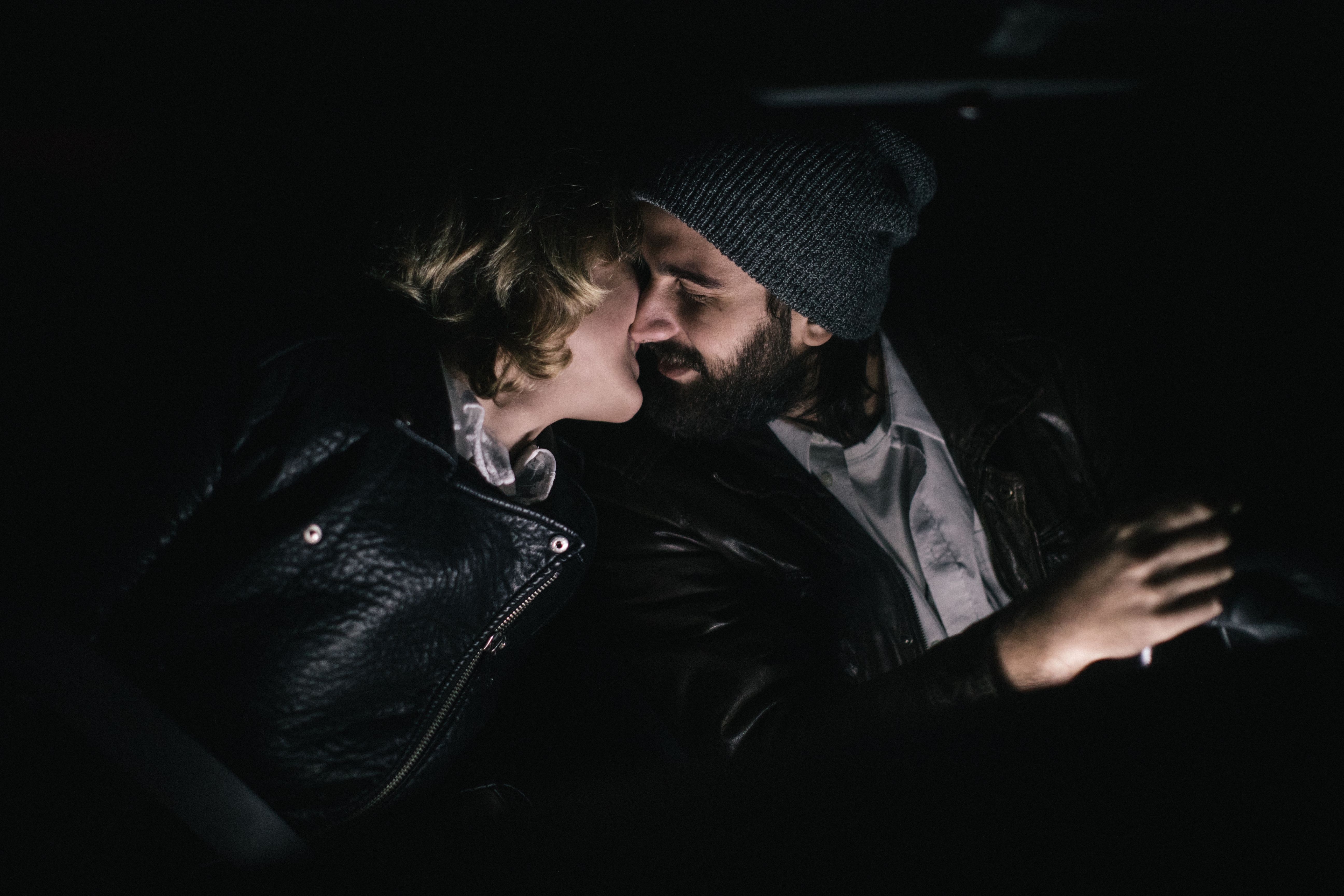 Go underground
No, we don't suggest you become diggers! Instead, why not use your city underground as a photoshoot location? Yes, you won't have colorful autumn scenes there, but if you two wear brightly colored clothes and accessories, you will look astonishing in the background of a busy metro life.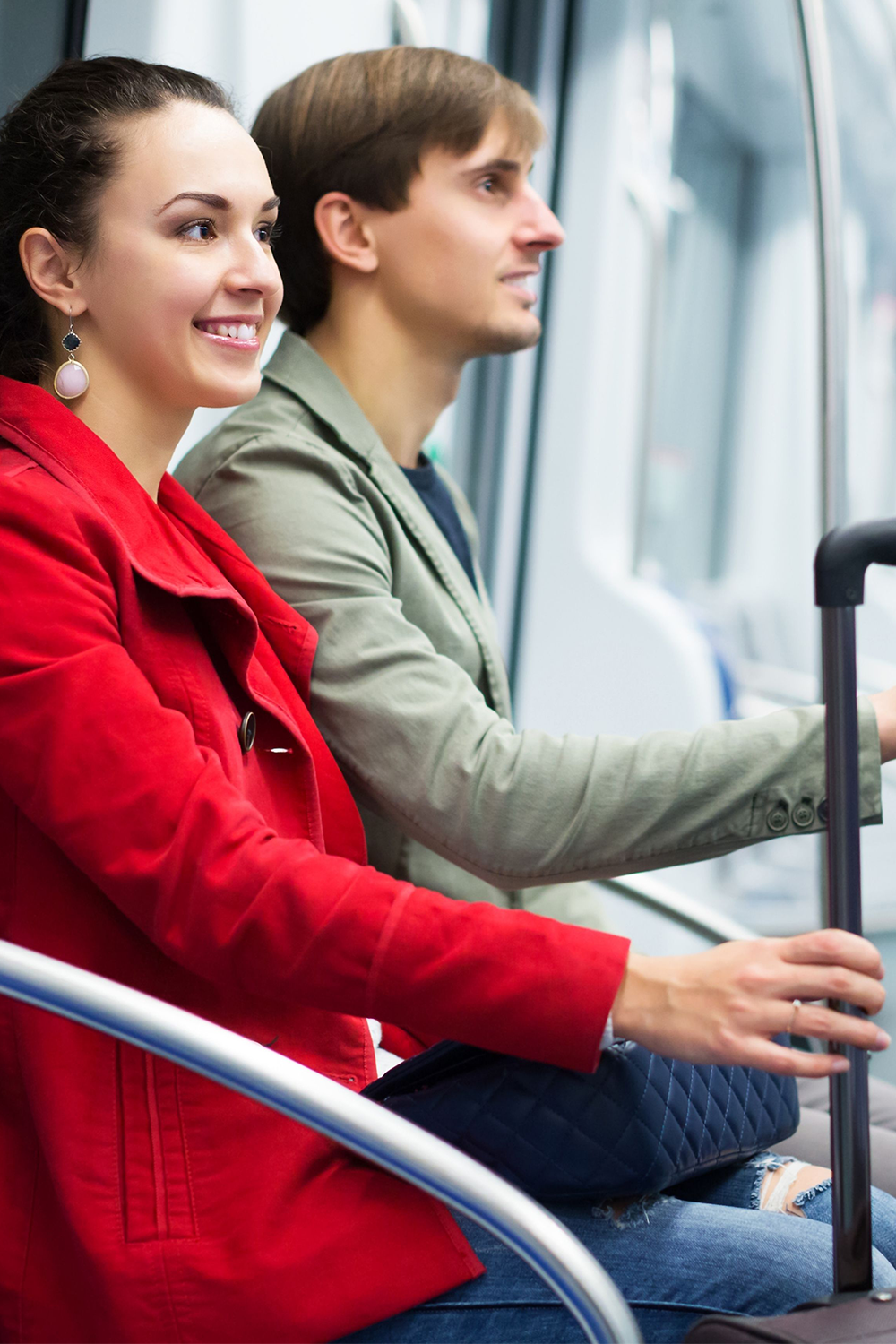 Fly high!
If you and your loved one are not afraid of flying, try out this option. Take your engagement photos while jumping with the parachute! Unusual? Yes! Exciting? Definitely! And so much fun!