Easter is coming soon and we are all looking for this great holiday to get together with our families and enjoy the celebration. One of the symbols of the upcoming holiday is the Easter Bunny and its figures made of chocolate of all sizes are already appearing in the stores.
The research was taken to find out which part of the chocolate Easter bunny is usually eaten first.
Want to know the results and see which group of people you refer to? Then keep on reading!
Chocolate Rabbits History. Where and When They Appeared First?
So when and how did this tradition start to make chocolate bunnies for Easter? 
The first choco Easter bunnies are mentioned in the records that lead us back to the nineteenth century whilst the very first mentions about the bunnies for Easter can be found in the documents of the 1600s written in Germany. So, it will be obvious to assume that the first inventor of the Easter choco bunny as we know it today was either a German or was of German descent and came to America with the German immigrants in the 1700s.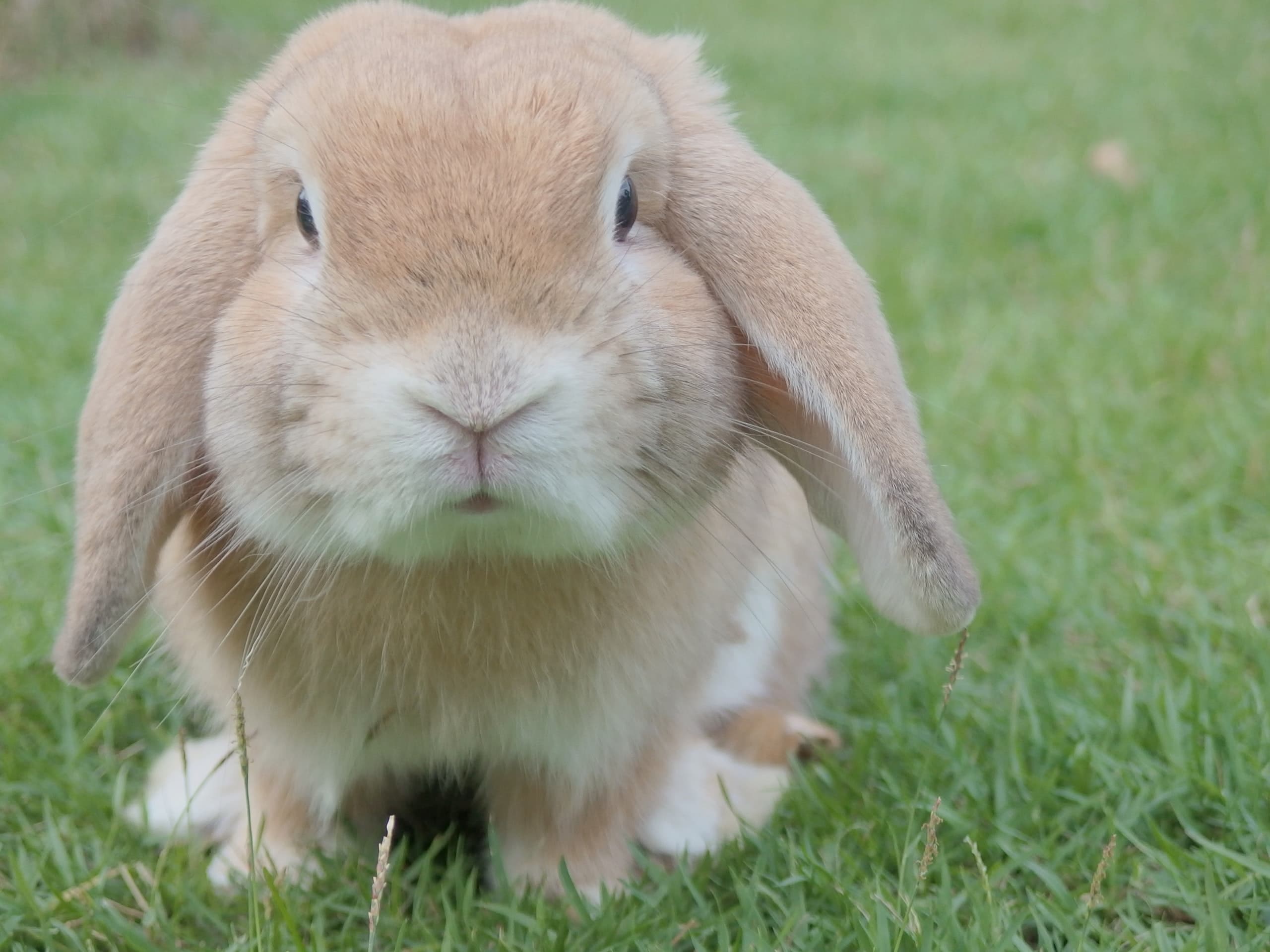 Which part of the chocolate easter bunny do you eat first?
How rabbits can be eaten? They are so sweet!
2.78%
There is also a record existing that says that in 1890, an owner of a drug store in America made a one and a half meter tall chocolate rabbit to decorate the window of his pharmacy for Easter!
At first, those small chocolate figurines were used for decoration on the tables and later they became one of the Easter presents people give each other to greet with the holiday.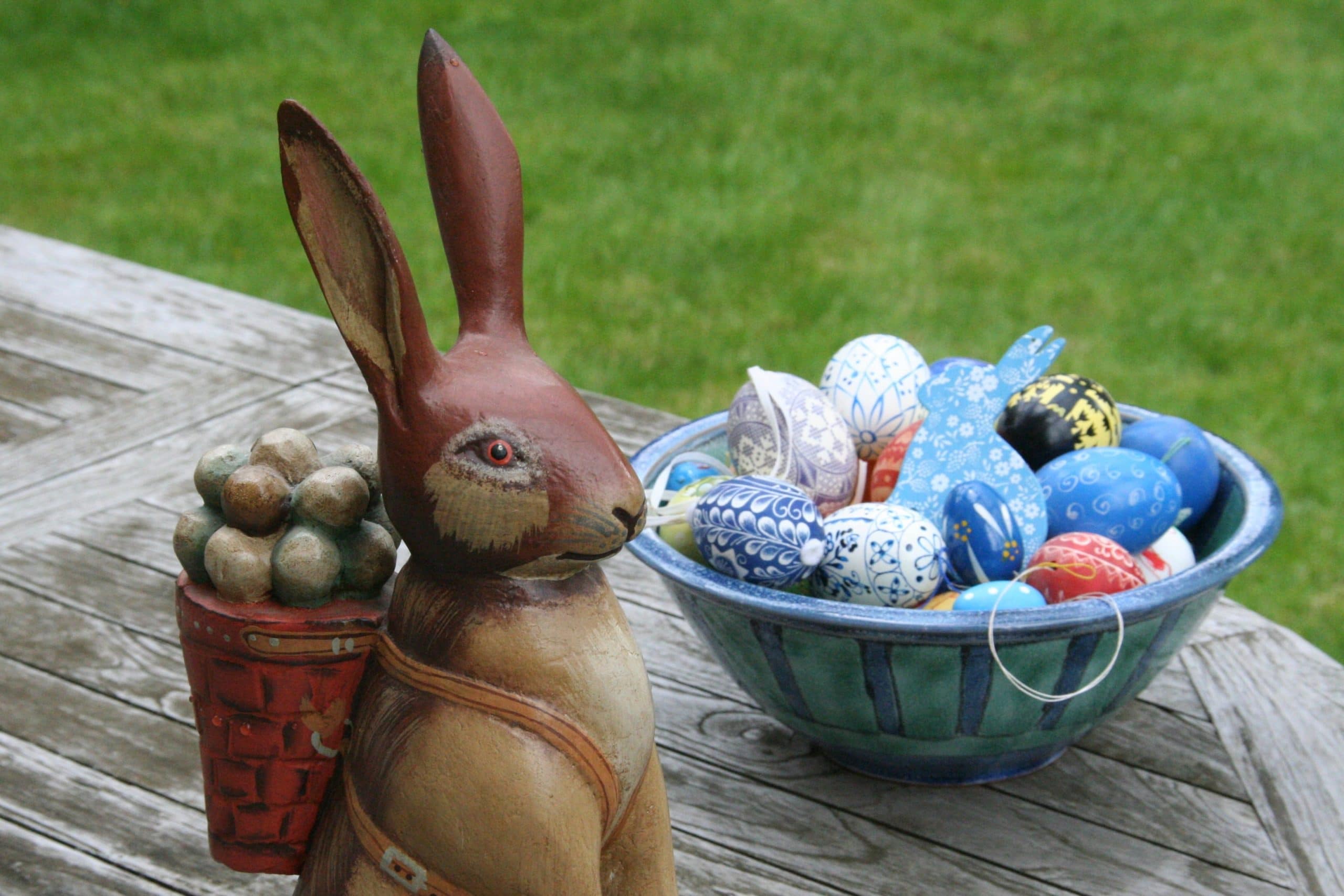 Today, as you know, chocolate rabbits can be bought anytime in almost any store and not only before Easter.
There is also a legend saying that the Easter Bunny comes to visit children on the night before Easter and leaves presents for them which the kids need to find (still a popular tradition, by the way!). And of course, just as it is with the Tooth Fairy or Santa Claus, kids know perfectly how to treat the fluffy symbol of Easter!
What does the Easter bunny eat? To treat the bunny, children prepare some fresh carrots and lettuce and of course, other tasty vegetables that rabbits love so much! 
What does the Easter bunny drink? Well, nobody actually knows what this mysterious creature prefers to drink but let us assume that, if he (or, maybe, she?) prefers to eat fresh greens, then Bunny's favorite drink may be water. Or do you think it could be something like cacao or a hot chocolate? Actually, why not?!
Eating Chocolate Bunnies. Which Part Is Your Favorite?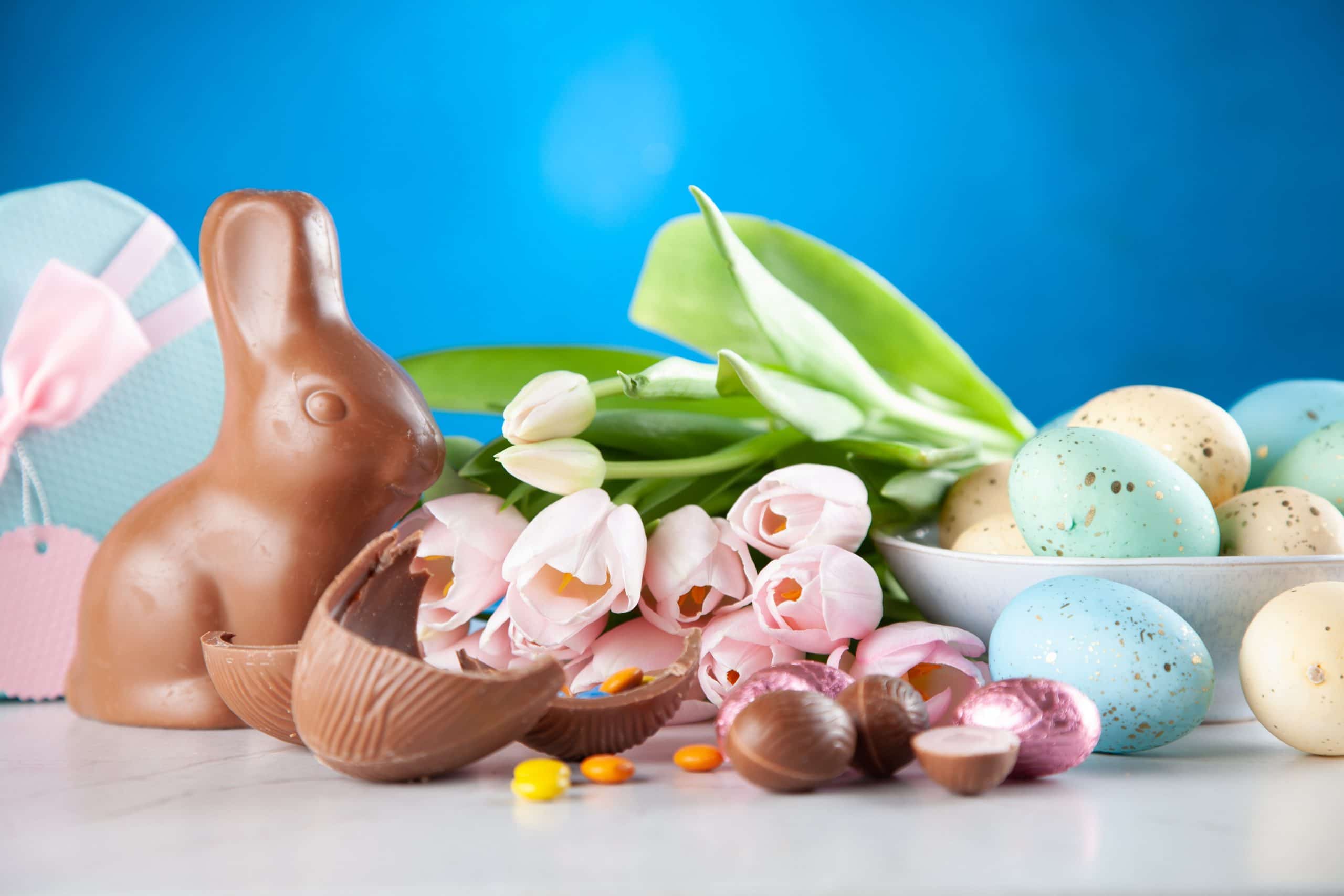 We all remember how we liked to get this fragile and tasty figure made of chocolate with such a tempting smell as an Easter present! 
What easter sweets do you like best of all?
Easter cupcakes, what else?
0%
Easter bunny is everything to me
44.44%
Easter bunny made of chocolate can be made of different sizes and can be produced empty inside or made of a solid piece of chocolate. We don't know but maybe there are even bunnies that hide some delicious filler inside?
And do you remember, what you usually did the second you managed to unwrap the shiny and colorful foil cover? That's right, you took a huge bite!
How To Make a Giant Chocolate Easter Bunny
Someone preferred to leave their Easter bunny with no ears, others used to start with
the paws, nose or tail.
And as long as people like to investigate different things and are very curious living beings, scientists decided to find out which part of the chocolate bunny fifty-nine percent of people in the world start with when they get this yummy.
After a long and – let us assume – quite a hard investigation process, the following results were received.
About eighty-nine percent of people start with the bunny's ears
Six percent take the first bite from the bunny's feet
And finally, the last five percent go for the tail first
Just imagine what number of chocolate bunny figures were eaten to figure that out!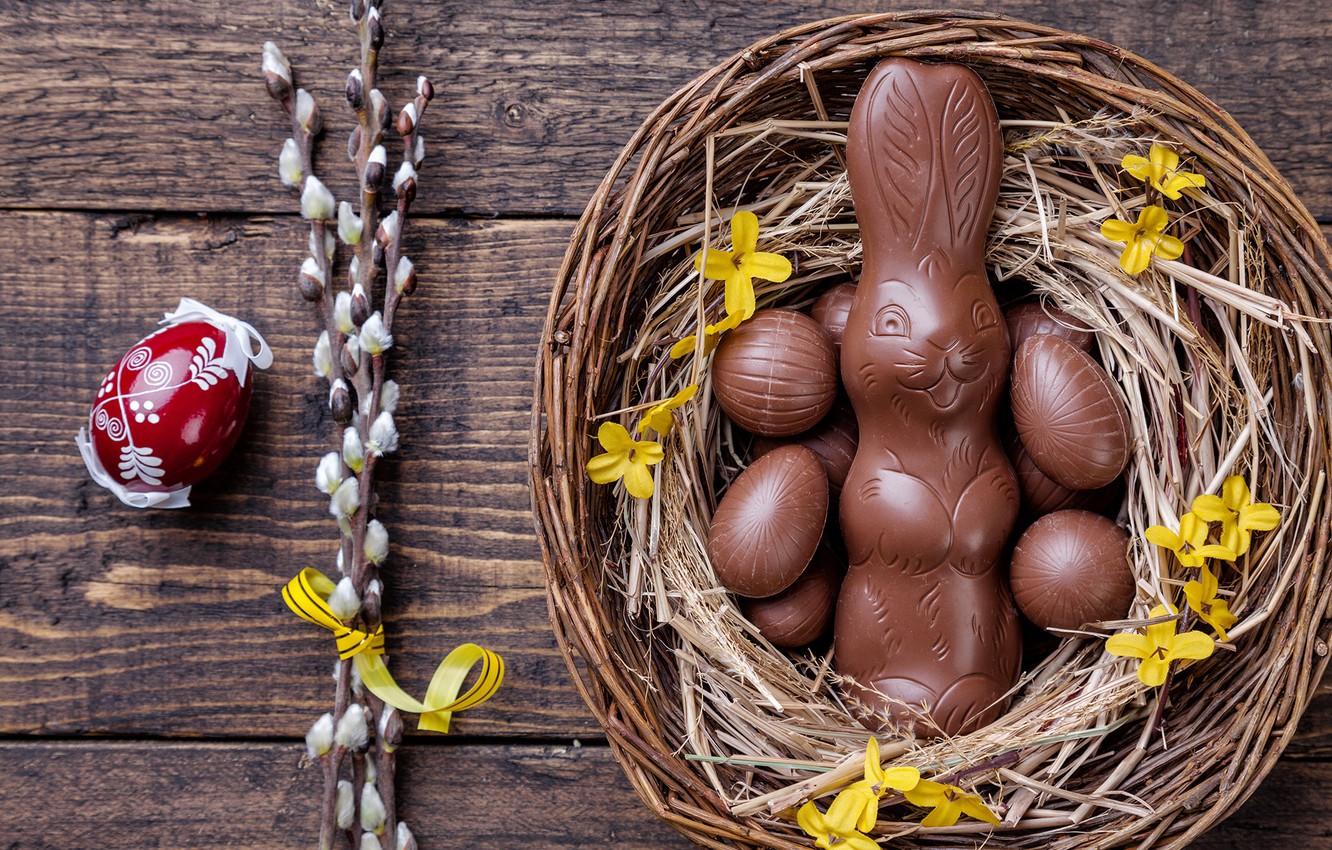 However, comparing to the world's statistics, the United States showed somewhat different results.
According to the research made among the twenty-eight thousands of Americans, 
Fifty-nine percent of those who live in the United States start eating their Easter Bunny with its ears
Approximately four percent usually take the first bite from the tail and/or the back feet
And there is thirty-three percent of people who are fond of Easter Bunny so much that they don't care which end or which side to start – only to taste the delicious chocolate!
 So, as you could probably guess, Easter bunny ears and tail are the most popular parts of it people like to bite.
How Else Can You Consume Choco Easter Bunny?
Chocolate BUNNY Easter Eggs with SURPRISE Inside - How To Make
If you thought that chocolate Easter Bunny can only be eaten raw, you are wrong! It was this way many years ago but today, people have invented many more ways to enjoy the delicious Easter gift.
Try to make an Easter Bunny cocktail
Just take a choco figure that is empty inside, cut off its top and freeze it to harden. Meanwhile, prepare your favorite blend to drink (milky smoothies and drinks will fit chocolate the best). Then, when the rabbit is already frozen enough and won't melt immediately in the room, fill it up with the drink and serve instantly. Kids will definitely appreciate such a serving!
Use the smallest chocolate Easter bunny figurines to decorate the table. They can also be good decorations for a cake or muffins, for example.
Use a choco Easter bunny figures as ice-cream vases. While they are soft, cut off their top (save the rabbit's head and muzzle) and freeze to harden. Then fill them up with ice-cream, decorate if you ant, and serve.
For the children, you can make Easter bunny lollipops or chocolate-covered candy at home
As you see, there is a plenty of ways how to make your Easter celebration even more fun and merry! Create and invent, and you will definitely surprise your family and friends.