The material we all know as sherpa began gaining popularity not so long ago, but this year, sherpa has become a true fashion bomb! We can see jackets, coats, and tons of garments and being worn in the streets of almost any town in the world!
But some people still mistake this soft and fluffy fabric with fleece asking questions like "What is sherpa?", so we decided to make it all clear for you and specify the crucial distinctions between sherpa and fleece.
What Is Sherpa vs Fleece Main Distinction?
Both these materials are good substitutions for the expensive wool to wear in winter and other cold seasons since they mimic that natural fiber wonderfully. In addition, a sherpa or fleece jacket is warm enough. However, consumers still tend to wonder about their origins and differences. 
Well, to be short, the crucial feature that makes them distinct is that sherpa fabric is artificial (in other words, synthetic), whereas fleece can be manufactured from cotton. However, tons of types of fleece exist, and there are certain differences even between various kinds of it! Also, sherpa is also one of the members of the fleece family. Nevertheless, it possesses certain peculiar features that make it stand out and differ from its "cousin".
To better and clearer understand the sherpa clothing and fleece garments distinctions, check out the brief comparative chart we have prepared for you.
| Category | Sherpa | Fleece |
| --- | --- | --- |
| Origin | polyester fiber | polyester and cotton fibers, lycra fiber |
| Years of use | approximately 40 | approximately 40 |
| Texture | soft, but can also be rough | soft, but it can be rough, waterproof, and stretchable |
| Application | better for lining than other types of garments or items | can be utilized in many different areas |
| Warmth | very warm | less warm in comparison to sherpa (except for polar fleece, perhaps) |
| Cleaning | cold aqua laundry, no dryer | cold aqua laundry, no dryer |
| Ironing | No ironing allowed | Iron from the wrong side |
| Appearance | can be fluffy | smooth and thin |
| Dry cleaning | No | No |
| Cost | relatively cheap | not pricey that much |
And now, to have a more complete picture of both these materials, let us dive into a detailed comparison and description of sherpa and fleece separately.
What Is Fleece
?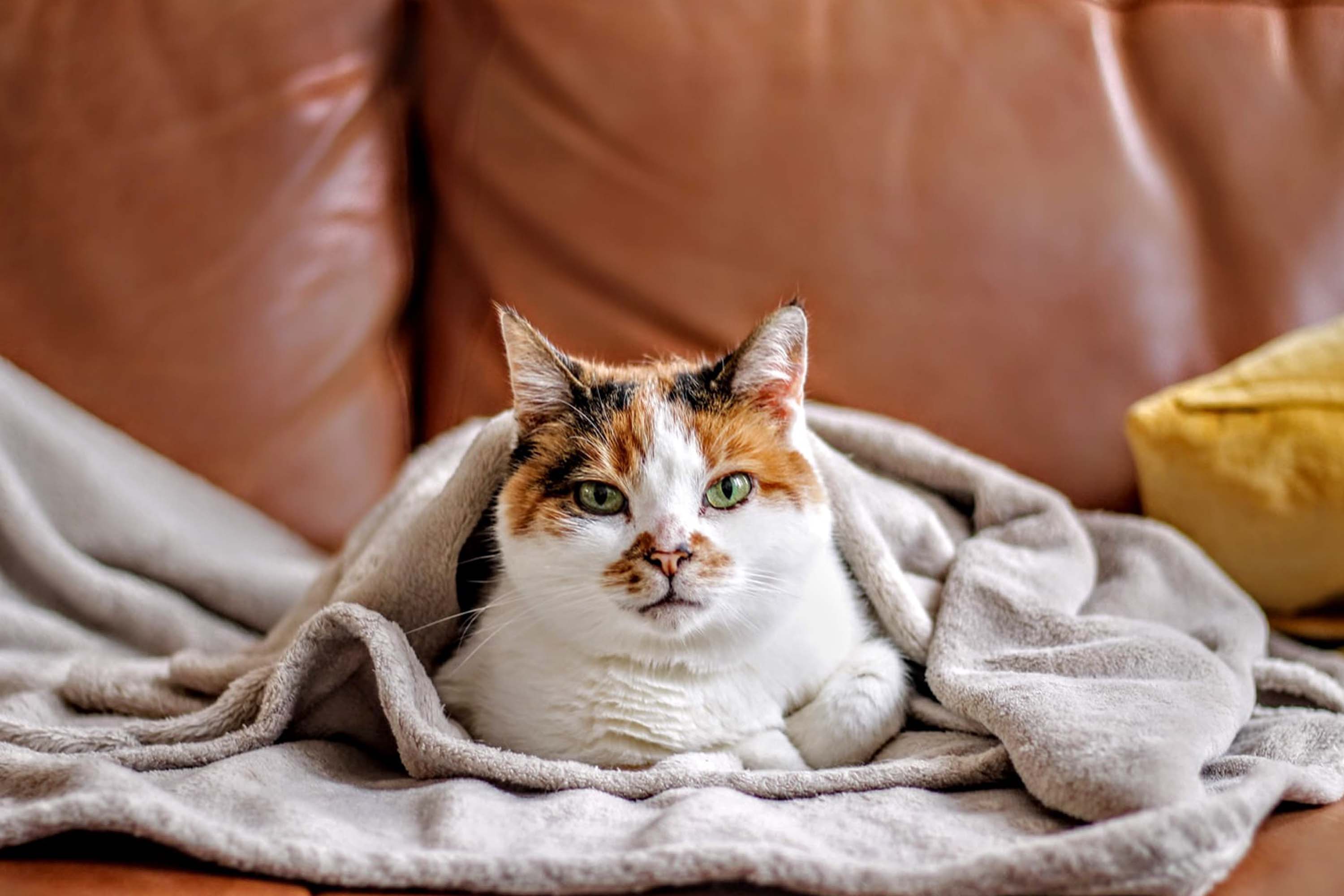 If we ask anyone to define fleece, most people would stumble since, let's be honest, we usually don't care that much about the nuances of the manufacturing process of what we are wearing.
However, to simply be informed, the fleece was first created in 1981 by the company Malden Mills, and it consisted of artificial materials from the very start since, in those years, natural raw materials were not in use.
It took some time for the manufacturers to improve their creation and finally, this fabric became what we know it today: soft, comfy, easy to take care of, quick to dry, and very insulating. They say fleece is several times more insulating in comparison to wool or cotton, even when being wet.    
And besides, years after the first garments made of it appeared on the market, the manufacturing company managed to begin making fleece clothing from recycled plastic! 
These days, we have a very comfy, universal material that keeps us warm in winter without wearing layers of clothing.
9 Types of fleece
Cotton fleece. It is made of cotton or a blended fiber and we mostly can see it used in athletic wear. It is smooth from the outside and resembles plush from the inside.
Polyester fleece. This one is a very effective moisture repellent that can be easily recognized by the specific sheen on its surface. 
Lycra-spandex fiber. This type has a very high stretching ability thanks to the touch of lycra fibers along with the cotton base.
Microfleece. A well-insulating, thin softy is highly appreciated and warmly loved by the performers for its ability to keep them dry and for being so lightweight.
Polar. A true miracle for those who adore cold outdoor activities but hate wearing piles of clothing! And yes, this is the number one rival of sherpa in terms of warmth.
French terry. Sounds like a dog's breed, but in fact, this type of fleece simply has no fluffiness on its surface and it is also somewhat flatter.
Slub fleece. Are you seeking something with a fine texture? Then take the slub into consideration. It is knitted from two distinct yarns and it both looks and feels awesome!
Sherpa. And here it is! Fluffy and wool-like, it is known for excellent breathability. This is why we love using it for lining so much.  
What Is Sherpa Fleece?
As we already mentioned recently in this article, sherpa does belong to the waste fleece family. In terms of sherpa material definition, the major distinction is that sherpa is always artificial no matter what unlike its "relative" which may consist of some natural fibers.
And, what is sherpa fleece? Sherpa Fleece is a fast-drying material. Like pure cotton, Sherpa is effective at wicking moisture away. This fabric is a curly pile fabric structure made from synthetic fiber such as acrylic or polyester. Sherpa fleece is a knitted fabric, the texture is soft and fluffy, similar to wool or sheepskin from the pile side.
Sherpa Fleece Blanket 🌼 BEDSURE Review | GIFT IDEAS! 👈
What is Sherpa fleece made of?
Well, the most widely utilized raw material is pure polyester which is why sherpa does feel a bit like plastic to the touch. Nevertheless, it did not prevent it from becoming our top favorite this year, just take a look at all those folks wearing funny fluffy garments!
We make use of it both for wearing and for our homes, all because of this fiber's excellent softness and a cozy warmth.
Distinctions Between Premium Sherpa And Microfleece
The major distinction is weight: microfleece is very light, having a weight equal to two hundred grams or even less. If the fabric is heavier, then it is not microfleece.
As for premium sherpa, it is definitely heavier. 
Also, microfleece is flexible and stretchy, which makes it a better option for traveling and vacation since it will be simpler to stuff it into the suitcase. And finally, it is a frequent choice of customers since it does not have a tendency to create pills, it gives off no bad odor, and it even shows no sweat stains! 
Of course, it is less warm in comparison to premium sherpa, but we can always put on one more layer of clothing, right? This is the cause why this type of fleece can actually be used even in summer!
As for the premium sherpa, it is like an upgraded version of the previously described material. It is super soft and we can find it being used for making our bathrobes. 
Sherpa vs Fleece. Which Is Warmer?
Warmth is the crucial point of concern for anyone when it comes to cold seasons. Everyone wants to wear as little clothing as possible and stay warm and not too loaded with garments at the same time.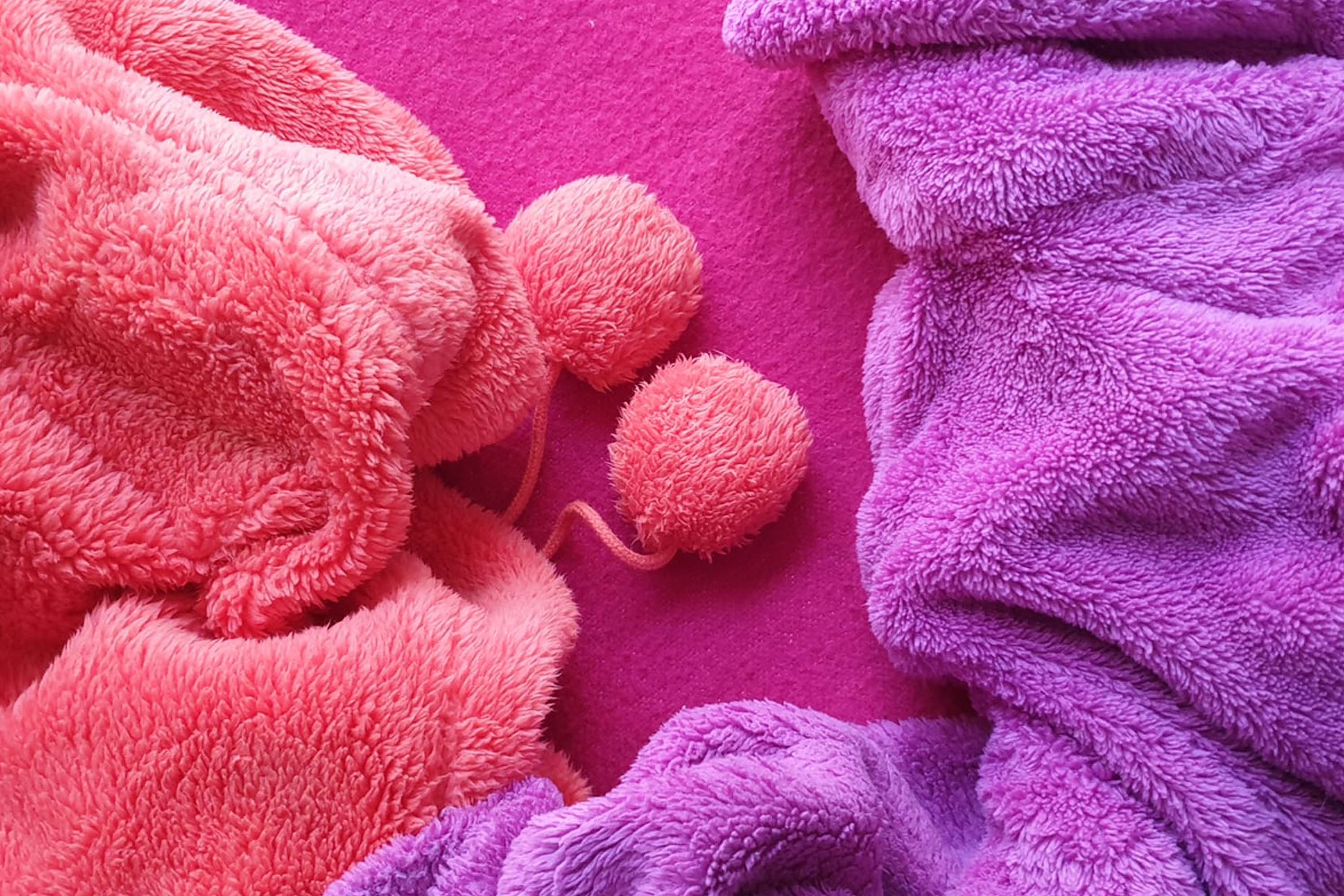 Is sherpa lining warm? Well, actually, yes, it is. Moreover, it is the warmest option available if we think of all sorts of fleece materials. Some say that only the famous polar fleece can beat it!
As for the pure fleece, its warming powers are less prominent, but still, such a piece of clothing will keep you warm (you might only need to pull on an extra layer).
 Sherpa Blanket Or Fleece Blanket? What to Pick?
When choosing a blanket, most of us want it to be soft, pleasant to the skin, lightweight, and of course, warm enough. This is why, when making a choice between sherpa or fleece blanket, we often feel stumbled.
However, it all hangs upon how warm you want it to be. If not too excessively, then you should better opt for a regular fleece item. But if you are seeking really warm stuff, sherpa cover is your number one alternative!
Additionally, sherpa fiber can be combined with other materials to make the item extra warm. So take that into consideration when looking for a blanket for extremely cold nights!
And if you like drinking hot tea or other steamy-hot drinks while staying in bed, your option is definitely a fleece-sherpa blanket. It has excellent insulating abilities and it will protect you from even the minor spills of the favorite hot drink!
Sherpa vs Fleece. Which Is Softer?
Softness is another point of concern for the demanding users and the lovers of warm and cozy stuff. Let's be honest, nobody likes when the garment is scratching our skin or when it feels too harsh.
Nevertheless, when it comes to sherpa vs regular fleece, the first one of them is definitely soft.
Yes, sherpa is fluffy, but it is not that super softy, and it can even sometimes have rough edges on the interior side, but in general, it is quite pleasant to the skin.
If we shift to microfleece and, for instance, terry, those will be way softer, actually, the same as cotton fleece. But still, when deciding which one is the softest, take into consideration your personal preferences and skin sensitivity.
Sherpa vs Fleece. Which One Shrinks More?
After people invented shrink-resistant fabrics, the issue of constantly struggling with the garments' distortions have decreased a bit. But what about sherpa and fleece? Are they prone to shrinking? And if they are, then which material tends to be more predisposed to it?
As for sherpa, we can only say that it all depends. Depends on what sort of sherpa we are talking about. If it is sherpa made of cotton or polyester, then they can shrink quite a lot if we put them into a drying barrel and get them hot quite a lot.
On the other hand, wool sherpa may show some minor shrinkage when being laundered. Fortunately, this can be fixed easily. We just need to lay it out flat, and the fibers will respond, returning the garment into its initial shape and size.
What must not be done by no means is drying wool sherpa in a dryer! This procedure will not just shrink the item, it will gain a completely new – way smaller – size! And it will not be possible to restore it.
With sherpa fleece, it is slightly different though. Fleece itself is a shrink-resistant fabric, but sherpa fleece does have a tendency to get smaller. How much the shrinkage will be is unknown, so if you are doing that for purpose, better move gradually to not miss the result you need.

What about fleece, you may ask? In general, fleece is not prone to shrinkage. Nevertheless, everything may hang upon the particular fabric and its quality. For instance, fleece varieties that consist of 100% pure natural fibers (like cotton fleece) will shrink in a hot dryer or after a hot laundry. The same is true for the mixed alternatives made of man-made and natural materials.
So in general, sherpa is more prone to shrinkage that can take quite dramatic shapes, whereas fleece items, even if they shrink, will not get that doll-size.
Sherpa vs Fleece Health Issues
Weave With Me: Deconstructed Houndstooth Sampling on a Rigid Heddle Loom
When it comes to safety, we get concerned about what we are wearing. Since nowadays most fabrics on the market are artificially made, people start questioning the safety of fleece and sherpa.
As you know, fleece is made of polyester fibers. To be precise, this material is recycled plastic in fact. According to multiple scientific researches, after each wash, fleece releases thousands of microscopic plastic particles that can pass through the membranes causing harm to our body and health. Skin allergies, itching, and redness are only a few results that wearing fleece may have.
Sherpa is also not that innocent. Well, at least the one that is made of polyester. Since polyester is treated with lots of harmful toxic chemicals during the manufacturing process, their leftovers remain in the fabric's fibers. And as you might already guess, they can easily penetrate the skin leading to skin-harming effects.
So basically, both fabrics are not that super safe even though being easy to maintain and pleasant to wear. So if you are able to afford yourself natural materials like cotton or wool, better stick to those, or at least, minimize the use of synthetics of all kinds.
Weave Distinctions
Those who do not understand the issue may think that all types of fleece have the same kind of weave. Nevertheless, the truth is that it is not like that, well, not quite. 
Some sorts of regular fleece have woven texture which improves their qualities. On the other side of a coin, we have sherpa which is known for its fibrous texture that resembles ordinary fleece pretty much being somewhat more prominent.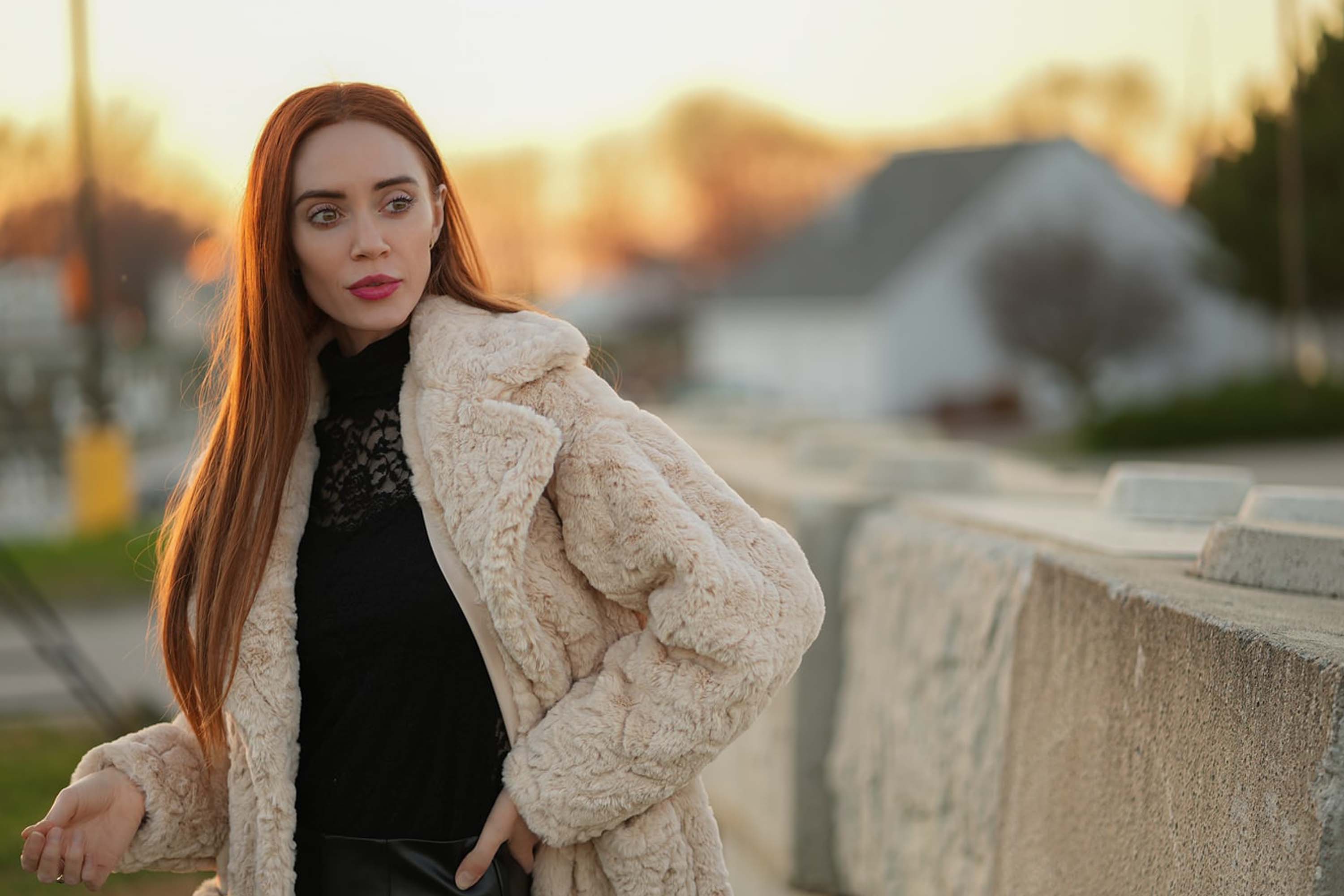 Some Care Tips to Remember
Since sherpa material is one of the fleece family members, it respectively has similar care regulations. What we must remember by heart is that sherpa must never ever be put into the drying barrel!
Even in a low-heat or cool setting, the constant frictions will cause the cloth to pill, and those pills will be impossible to remove afterward. You will simply have to throw the garment away!
To skip that dramatic scenario, avoid the drying machine, and always keep a de-pilling tool at hand to treat the garment when it needs your attention. 
Sherpa Lining And Fleece Lining
What is sherpa lining? Well, it is the sort of lining that is made of sherpa material, as you could already guess. And it often becomes a stumbling stone for the customers who arrive in a store to buy some new lining.
What type of lining is better? To tell the truth, it highly hangs upon how much comfort you need. If you live in an area that is not too cold, better opt for regular fleece. Sherpa, on the other hand, is way warmer and sherpa lining will be more suitable for the areas that have really low temperatures in winter. It is so warm that one can even go outside when it is super cold there to shovel the snow!   
As for the other characteristics, sherpa and regular fleece are both soft, moisture-wicking, and easy to maintain, but the first one will be less smooth in comparison to the latter one.
Sherpa vs Faux Fur Lining
Some people prefer artificial fur saying that it feels comfier in comparison to sherpa. Indeed, it is definitely not that harsh, and it will keep its owner warm the same or even better than the fabrics we are talking about here. However, pay attention that such "fur" will work slower, unlike sherpa. In addition, even being artificial, fur is pricey. So opt for it only if you want that natural animal-looking style of the garment badly.
Now that we ex[plained the basic sherpa definition to you and compared it to regular fleece, we are sure you will manage to choose the garment you need easier and faster next time. 
Frequently Asked Questions
⭐ What is sherpa meaning?
Sherpa is the name of one of fleece fabrics that is warmer than regular fleece and is fully synthetic.
⭐ Is sherpa safe for people?
Relatively yes. If you have no problems with wearing artificial fabrics, it won't cause any disturbance to you.
⭐ Is sherpa jacket warm?
Yes, sherpa is known for being very warm.
⭐ How to define sherpa? Is it artificial or natural? Or semi-artificial?
Sherpa is artificial, it's regular fleece that can contain natural (cotton) fibers.
⭐ Fleece vs wool. Which one is warmer?
⭐ Is sherpa good as a blanket material?
Yes, it's warm, lightweight, and soft to the touch.