If you own a house and especially if you live there not alone but with a big family, you definitely know how much stuff all of you have!
Clothes, bags, backpacks, shoes, ski helmets and sticks, snowboards, roller blades, and all other sorts of stuff that people typically keep at home to use during the vacation.
However, when you have that many things at home, they tend to accumulate sooner or later, taking more and more space!
FInally, one day you find yourself with a pile of items that you need to store somewhere. This is when a drop zone will become very handy!
And if you have never heard this word before, this is the right time for you to learn more about this place in a house.
In this article, we will explain what a drop zone in a house is and what it is used for.
Also, you will learn how it is possible to organize your very own one and what you will need for that. Finally, we will explain the difference between such terms as mudroom and a drop zone. Let's make your home organized even better!
Drop Zone. What Is That In a House?
So what is that mysterious drop zone in a house?
Well, as you can guess from its name, this is the place where you and your family members literally can drop off different things of yours, such as clothes that you are not using right now, cycling helmets, winter boots, roller blades, etc.
These rooms often come in all possible shapes and sizes.
Some drop zones may be as big as a hundred square feet.
In the majority of cases, you might want to include such items into them as a place that could be used for sorting and organizing the mail, lockers for each member of the family, or special places for backpacks and coats, shoes and boots, and other sort of stuff that we tend to bring home from time to time.
In some households, it could even be a part of your laundry room.
But the most important thing is where the drop zone is located in your home. See, the thing is that your drop zone needs to be in the direct route between the entrance that everyone in the family uses and the kitchen or the rest of the house.
Why is that so important, you may wonder?
Well, simply because this is the place for everyone in the family to drop their stuff before it finds the way to the kitchen counter, couch, stair railing, or other places in your home.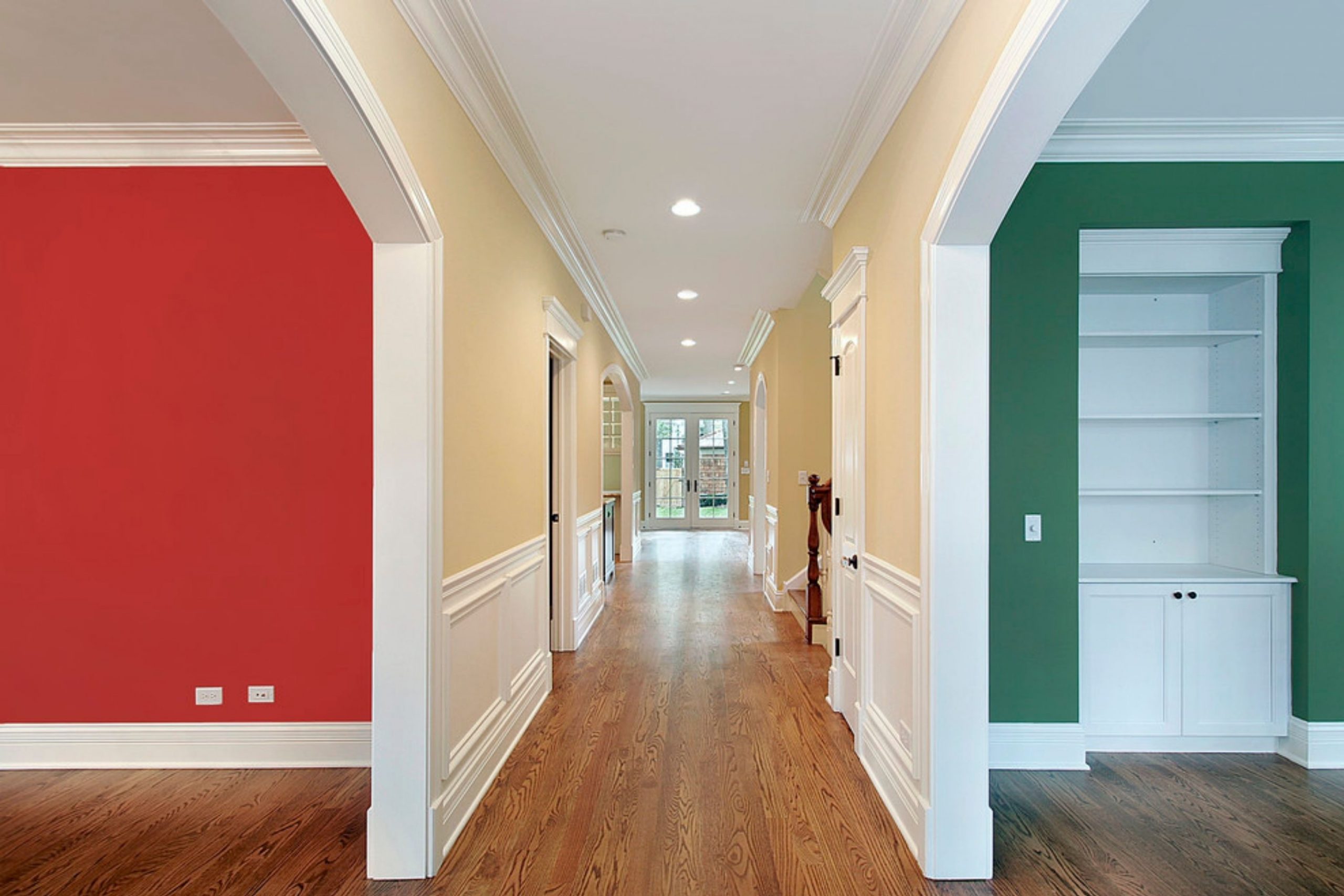 Mudroom vs Drop Zone. Is There a Difference?
This is quite a common question that people tend to ask when they learn about drop zones. Is it the same thing as a mudroom? Well, the question is quite reasonable, so we decided to figure it out and provide you with a detailed answer as much as possible.
So, first of all, to be able to give you a proper reply, let's recall what a mudroom is.
A mudroom is a special room in a house that is traditionally a home's casual secondary entrance and a dedicated space to remove boots, coats and wet clothing before entering the main house.
SInce all that stuff is often dirty and muddy, this is where the name of this room comes from.
Mud rooms are used in order to provide organized storage and make sure the main areas of the house stay clean and tidy.
As you can see, the major difference between a mud room and a drop zone is that mud rooms are typically used for a long-term storage of different things and belongings of your family members.
In comparison, a drop zone is mainly needed for a temporary storage of things before they are taken elsewhere in the house to stock them there long-term.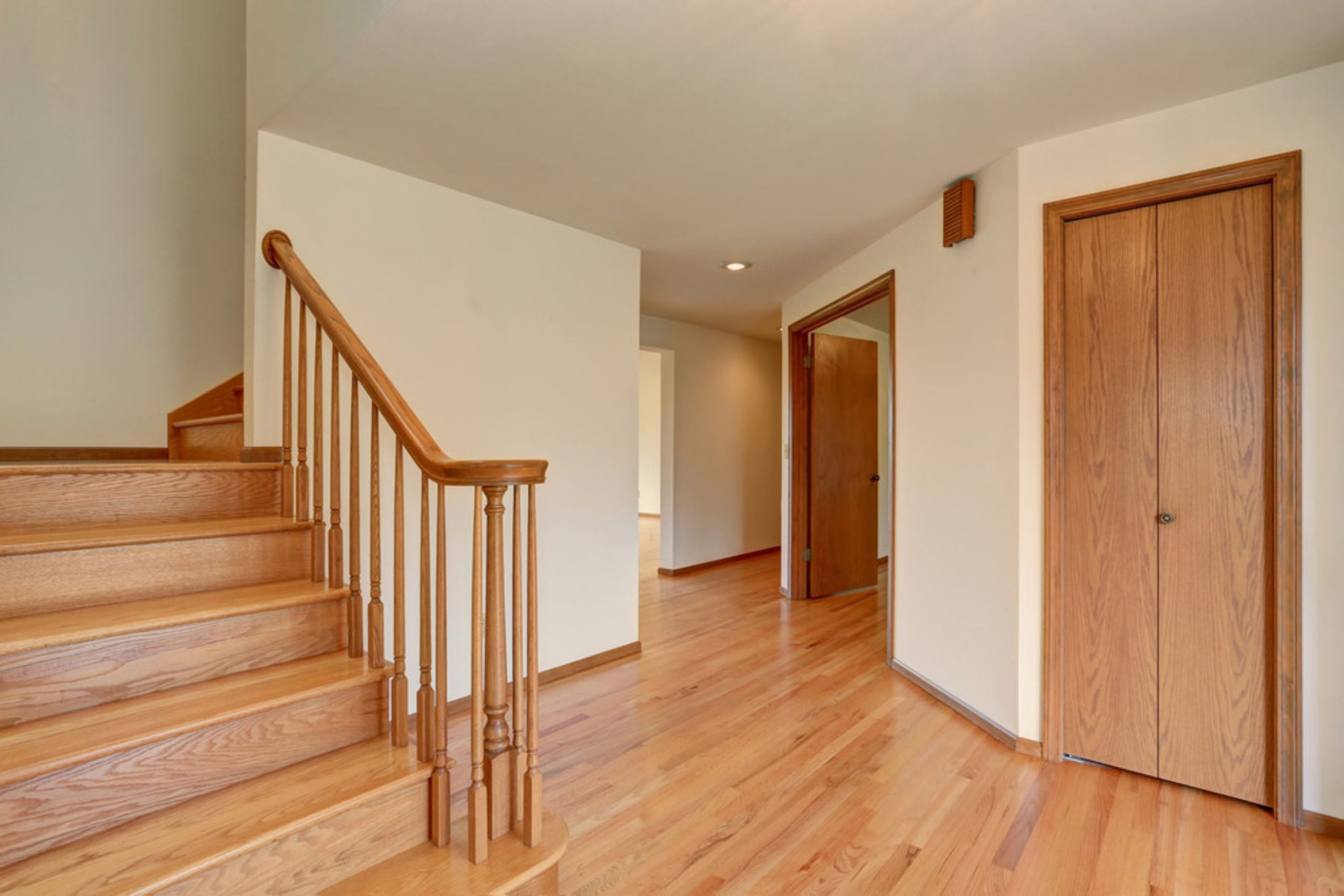 Related: 10 + Wall Decor Ideas
Drop Zone vs Laundry Room
Some homeowners often wonder whether a drop zone is the same space in their house as a laundry room.
Well, in fact, these are different areas. A drop zone should be located on the way from the main entrance to your house to the rooms.
As for the laundry room, it is typically situated either deep in the house or in the basement. Some houses may even have it in a garage!
However, it does not mean that you can't combine these two! Let's say, if you have a spacious laundry room that still has a lot of spare space even with a washing machine and a tumble dryer being installed there, feel free to use a part of it for making a drop zone!
However, in this case, make sure that your laundry room is located close to the main entrance!
This is important since this is the major idea of a drop zone: you should be able to leave (drop) your things there right after you come in through the door without the need to roam around the house in your dirty boots!
Of course, if you decide to use a part of your laundry room for turning it into a drop zone, you might want to keep only clean stuff there. Which means that you will hardly store your footwear or skiing supplies in it.
Anyway, those can go to the attic or to the garage if you have one. And for the laundry room, you can leave all sorts of small stuff like mail, keys, backpacks, etc.
And now that you are aware of what drop zones are, as well as of what makes them differ from mud rooms, you definitely want to know how you could create your very own drop room and make it helpful for your household and family members!
Fortunately, we know how this can be done, and besides, it is a very simple thing to perform!
DECLUTTER || CREATE a DROP ZONE || Minimalism
Related: 10 Ways To Make Stylish Lettering Home Decor
How to Organize Your Own Drop Zone In Your House?
Imagine you have enough spare space in your house and you have a big family.
As a result of having a big family, you will have tons of different things and stuff being kept all over the house! So surely, sooner or later you decide to bring the chaos to an end and find a proper place for them!
This is exactly when a drop zone comes to the stage. Since this storage room needs rather little spare space, you should not experience any complications with finding a corner for it.
Once this is done, here comes another, more serious issue.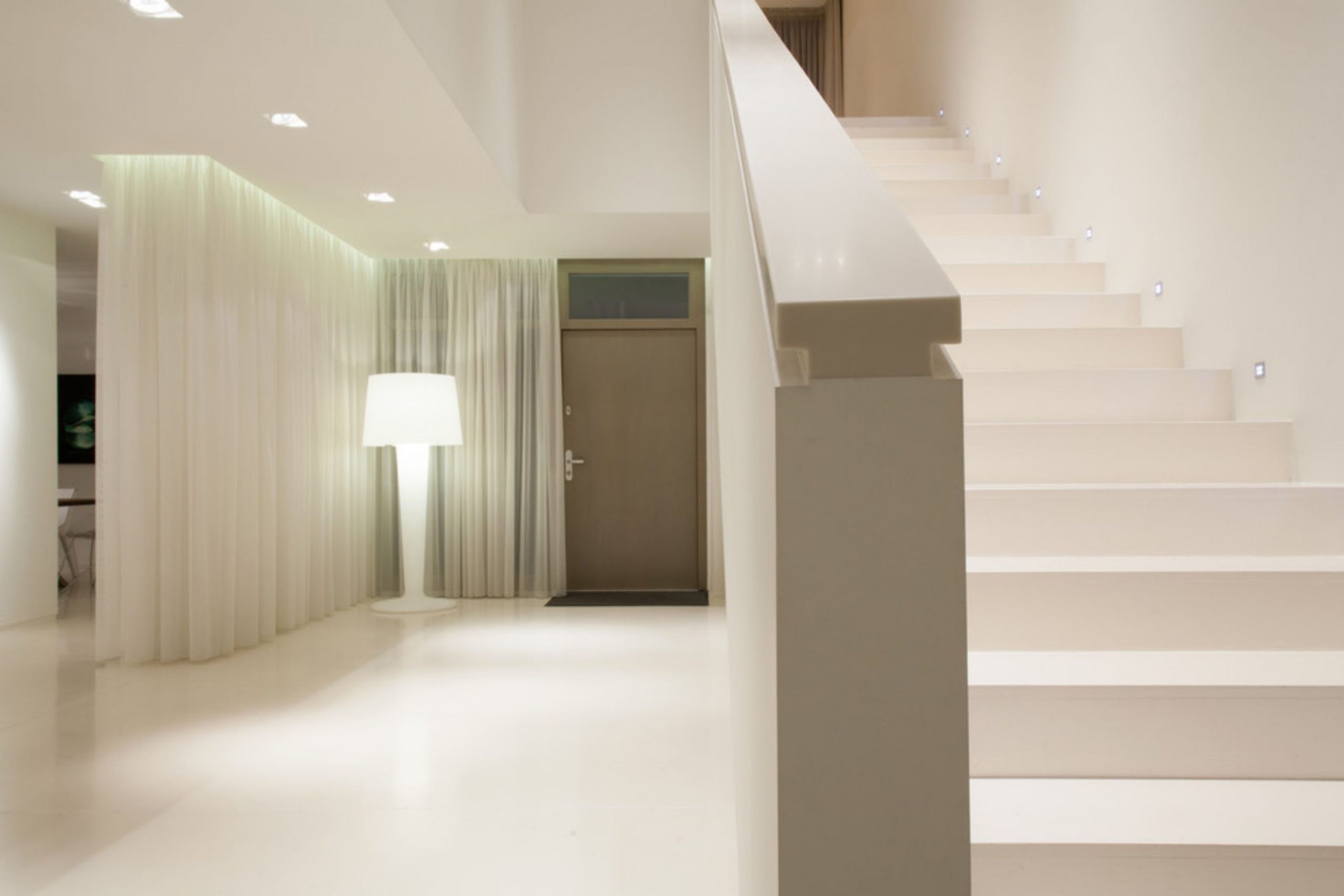 How to properly organize it?
To help you out, we have prepared a few handy tips and life hacks that will allow you to include all the necessary items into your future drop zone and make sure that this room is ready for keeping your home tidy.
Here we present you several easy to do ideas to help you create a drop zone in your house that will look organized and be like a regular part of your decor:
Find proper space. An entry hall from your garage or front door are good spaces to create a special spot in your home for a drop zone that will organize your family.
Add wall hooks. Hooks on the wall can be the perfect place to hang your bags, rucksacks, jackets, or hats/caps without cluttering up the counter. You can also install several deep hooks so that the large purses or tote bags with bulky straps and school backpacks can hang there easily.
Think of adding a hidden storage. What do we mean? Adding upper or lower cabinets will expand your storage space and hide messy and out-of-season items like umbrellas, mittens, swim goggles, and sunscreen. Shelves or cubbies with baskets can be a great alternative to cabinets when working with a smaller space or budget.
Add benches! If you don't have a bench near your entry door, consider adding one (or maybe even two!) so that you can sit while taking off your shoes when you come and go. Shoes don't have to be on the floor either. Having a shoe tray on the bench works the same for wet boots, umbrellas, and other sorts of similar stuff.
Add baskets. If your bench does not have cabinets underneath it that can be used for storage, put nice-looking baskets under the bench for shoe storage. They are also a great storage solution for sports gear that can be easily carried to and from the car when you are headed for the vacation, for instance.
Use trays. Put a couple of decorative trays on a countertop and label them "His" and "Hers" or whatever you like. It will help your family members to not get lost among all the stuff kept there. These trays will also be the perfect place to put things like purses, sunglasses, keys, and even mobile phones when you come in through the door. Trays can be a great option for a mail station as well! As an alternative solution, they can be utilized for keeping the items that you do not want to accidentally forget to take with you when you are leaving the house.
Decorate your drop zone. Who said that it must be boring and ordinary looking?! Make this area one more stylish part of your house instead! Consider hanging artwork made by your kids, for example, or hang a mirror there. Or, as an option, you can decorate its walls with seasonal wreaths. To help finish off the look, add throw pillows on the bench or a rug underneath.
Re-evaluate it. At least once a month, look over your drop zone and if you notice items that have been lingering there without being used, move them into a closet.
So, as you can see, having an organized space for all your temporary items that come and go is easy to achieve and it will not require much time or effort from you.
A hook for keys, a bowl for change, a bin for mail, and a basket for shoes can make your day go a little bit smoother!
And surely, it will give you the look of a stylish and well-organized home that is easy to maintain.

Frequently Asked Questions
⭐ What do you put in a drop zone?
Any drop zone typically has hooks for the keys, a tray for mail, and a basket for your shoes.
⭐ Does any house have a drop zone?
Not all houses have a special room for that, but you can find suitable space or use a part of your laundry room if it's located conveniently.
⭐ How big should my drop zone be?
As a rule of thumb, its minimal radius should be 4 meters.